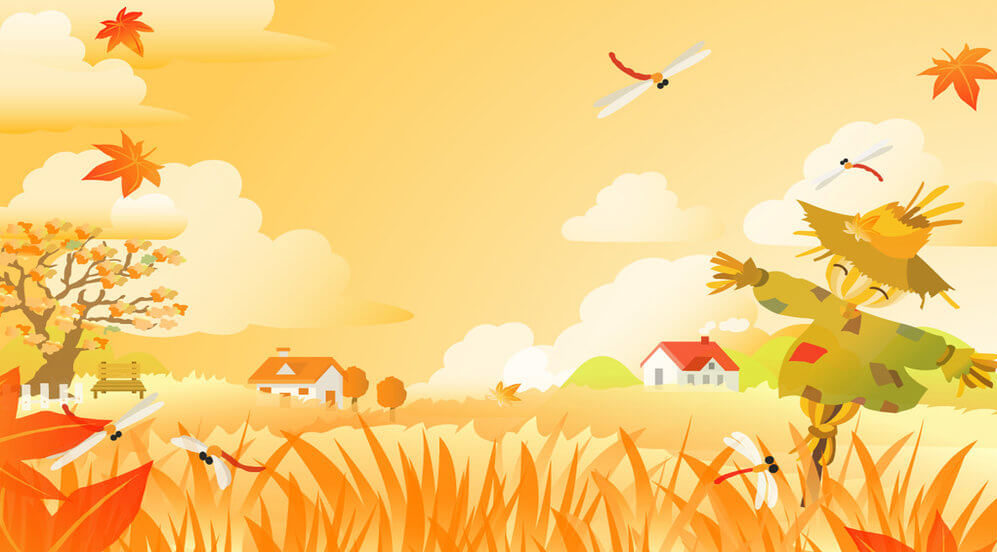 The maple trees have shed their leaves and floored the alley in shades of amber, maroon, bright orange and fiery yellows. Yes, fall is right around the corner, and we cannot wait any longer from baking those amazing cookies and comforting ourselves with a freshly brewed cup of apple cider flavored with cinnamon! But do you know what children like the most in their free time during fall? They love to coloring fall or autumn coloring pages in the most colorful way possible. So if you're looking for some unique fall coloring pages or fall coloring sheets, take a look at our listing below.
Top 30 Autumn Or Fall Coloring Pages:
Heather:
Fall is incomplete without the fresh essence of heather and a soothing massage before bath. What's more is that a few drops of the oil in your bath helps de-stress yourself! Dried and powdered petals of the flower also assist in keeping silver moths away from the bookworm's first love. 
Jack-O-Lantern:
Fall is incomplete without a few Jack-O-Lanterns illuminating the evening across the alley and sending a positive vibe or two every time you pass by the neighbor's eloquent porch. 
to join this conversation on GitHub. Already have an account? Sign in to comment Footer © 2023 GitHub, Inc. Footer navigation Terms Privacy Security Status
[ Read: Jack O Lantern Coloring Pages ]
Thanksgiving Token:
Is autumn ever complete without a cornucopia filled with the autumn special goods? The fresher, the brighter, the better! 
Apple Cider:
Is anything else more comfortable than curling up on the couch with the covers on, drinking a beautiful blend of apple cider from your favorite cup with an occasional bite of a warm, spongy chocolate donut? 
Daisy:
A Dahlia in is a beauty to behold! And to talk of seasonal flowers, autumn, and colors and excluding the term 'Dahlia' in between is a punishable offense.
A Platter of Cookies:
Remember those delicious coconut cookies Granny would send you in a classy jar each fall season? The very essence of fall itself now resembles that of those cookies. Those creamy, crunchy delights are to be never forgotten. Who could afford to miss this stuff?
Falling Leaves and Barren Tree:
Who could forget those quiet afternoons, sitting on the lush green carpet that the meadows had built up in the valley behind the school? Nothing else on this planet would compensate for those solitary trips, embracing the essence of one's own company, while the silent leaves fell, fluttering happily in the autumn wind.
A Cup of Pumpkin Latte:
I mean, tell me the name of one man living on this vast planet who does not enjoy a cup of well-brewed pumpkin latte late in the evening? Not only does it soothe our taste buds, but also helps in stimulating our nerves for an active evening jamming session. Fall has something "coco-some" about itself, the bittersweet blend of a remarkable transition of seasons perhaps.
Boots:
Fall has a lot to do with the attire. A pair of heeled boots are glamorous, pretty and can lift up the air instantly. Auburn tones always stand out. What color and finish would you prefer?
Chestnut:
Chestnuts have a distinctly identifiable taste that lingers on the tongue for quite a while even after we are done with chewing and swallowing them. How can you know it's fall unless you see a swift, little squirrel jump up on the branches of the willow tree with a chestnut in its clutch?
A Box of Assorted Chocolates:
Didn't you know that chocolates (especially unsweetened ones) are instant mood lifters and a cube a day could keep the blues away, for real? Who would not crave an assorted collection of nougat, caramel, licorice, marshmallow, latte, mocha, and cream fills delight that comes in a velvet embodied case packaged in bright golden and royal purple in the shape of a heart?
String Light Décor:
String lights are the sweet little angels of the season! A few simple knotty twists with little, bright rice lights – and the familiar, melancholic space is transformed in minutes! An instant mood lifer and a must-do in every fall, to say the least.
Fallen Leaves and Kids with Rakes:
Image Source: www.raisingourkids.com
There is beauty in recurring events, they say. Well, not exactly would that apply to the situation of you having to contribute to the family clean up service in exchange of roasted rosemary chicken and lemongrass soup in the supper but who knows what the most ordinary of things can keep in store for us? Who knows how strong, such memories can be?
Presents! And more Presents!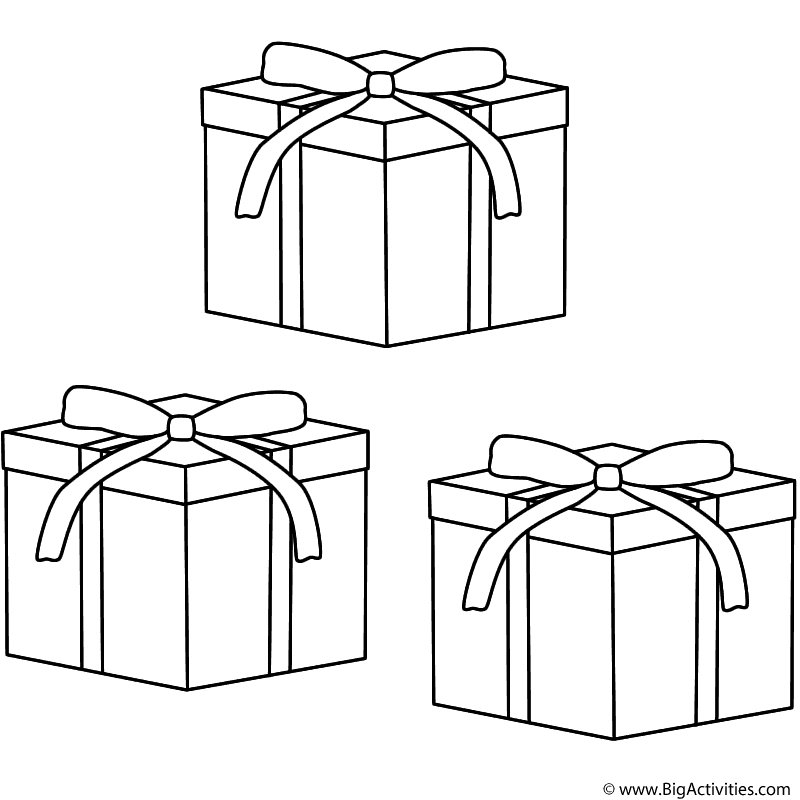 Image Source: www.bigactivities.com
Is fall even possible without presents? Are presents possible without beautiful packaging? Are beautiful packages ever uninteresting?  Who would know what it is about colors that drive our curiosity so far and wide? This is indeed one of the most beautiful autumn or fall coloring pages. 
[ Read: Christmas Gifts Coloring Pages ]
Maple Syrup: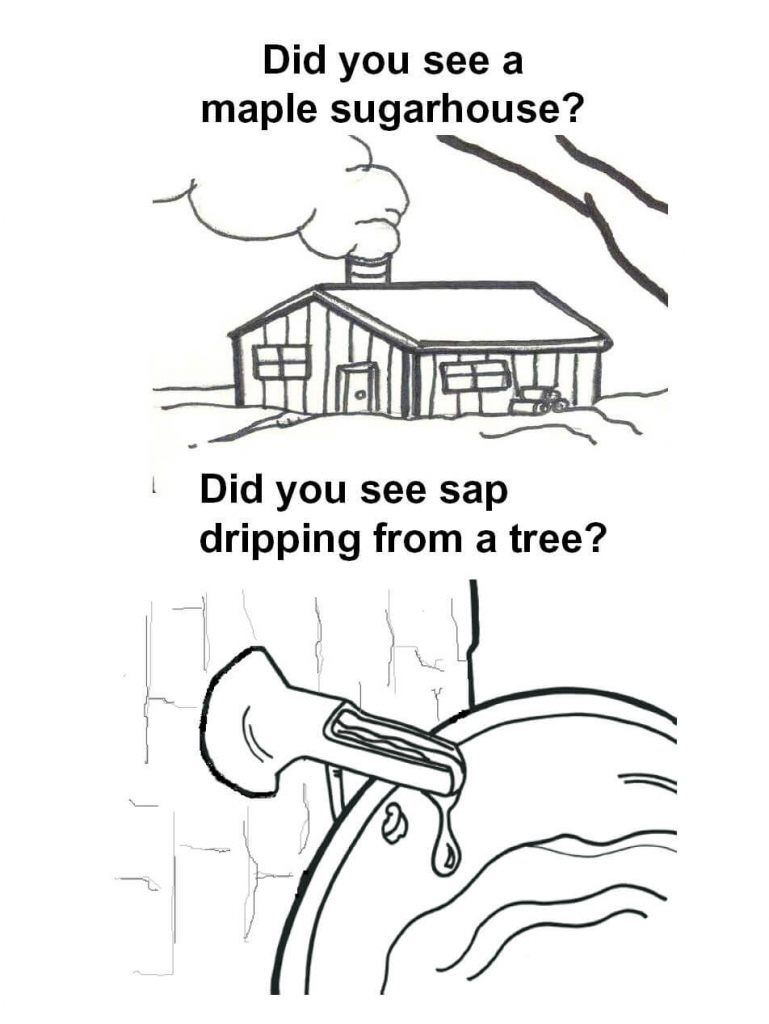 It's hard to describe the taste of maple syrup unless you have tried it out yourself. Concentrated, pure honey with a distinct twist of flavor could be a possible attempt. The taste and flavor of Maple syrup is a pure delight in your mouth. A little bit of this wonderful stuff on your pancakes or Nutella sandwich could make a real difference!
Maple Leaf:
Maple syrup, sugar crumbs, amber pathways, rich reds, browns, and magentas – and the perfect fall is here!  You never know what autumn is until the front porch and the verandas have been layered with maple leaves in all their fiery shades. And the beautiful, hushing sound they make when you walk on this bed of natural art.
Mushrooms
There is something very mysterious about mushrooms, just like creatures that exist in the heart of the seas and oceans. Some of them even have phosphorus in them and light up in the dark. But fall would never be complete without a hot bowl of stew made with fresh sprouts and chopped button mushrooms. Oyster mushrooms, on the other hand, make some great wrap and sandwich fillings.
Autumn Harvest: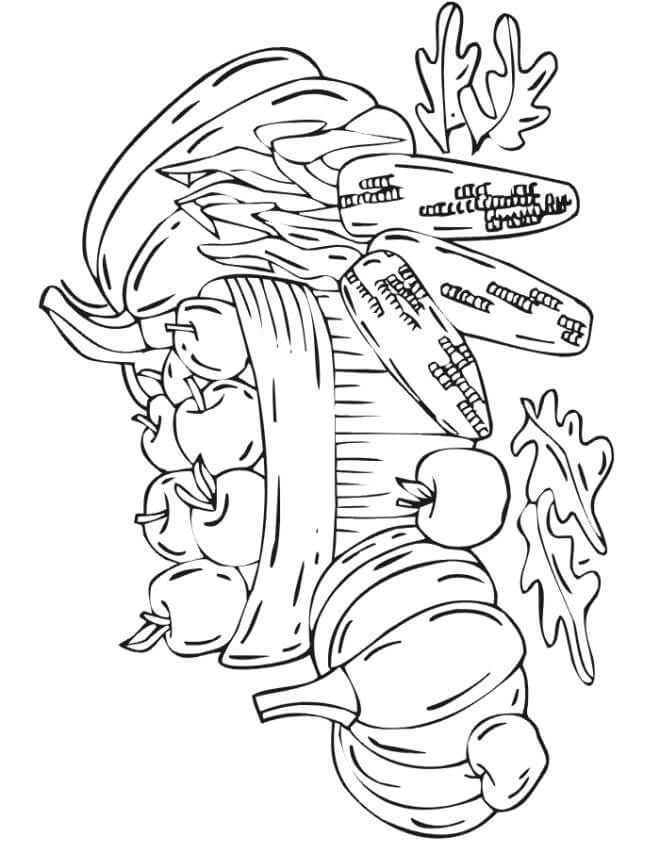 The only legitimate Thanksgiving ceremonies are those that are celebrated across the countryside. After all, where lies the flavor of true thanksgiving if not in exchanging tokens of fresh sprouts right from Aunt Emily's kitchen garden?
Pancakes: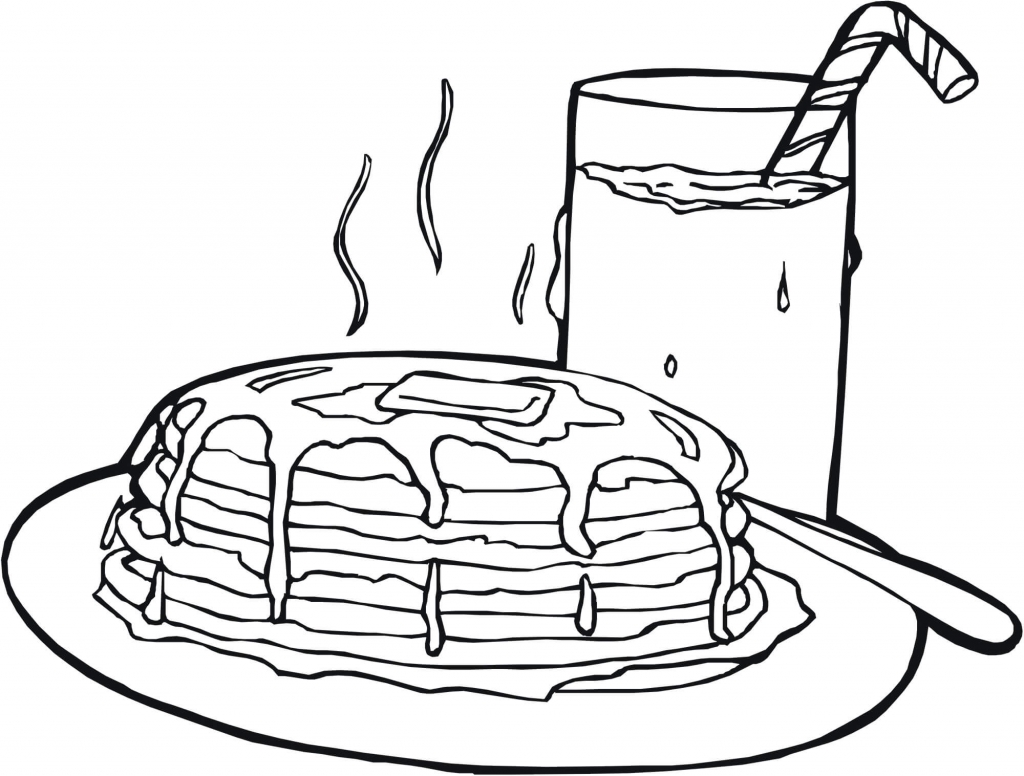 Pancakes are just as healthy as their marvelous taste. When you are up in one of those mundane fall mornings, and Mom delights you with a few buttered pancakes with banana and honey, doesn't everything else readily seem just a tad little fresher than usual? 
Peanut:
The Peanut Festival is celebrated in Alabama every year to encourage and commemorate the hard work of peanut growers across the state. Now, who would deny peanuts make your dull muesli or energy bar all the more enjoyable. And who would love to live a peanut butter-less fall, anyway?
Fun with Jack-O-Lanterns:
Speaking of ripe pumpkins, they readily remind you of the famous Jack-O-Lanterns (and perhaps even willo'-the-wisps!). So here's another jack-o-lantern coloring page for you. And a trick or treat session is a must do in every autumn.
Pumpkins:
The sweetness, the flavor, the texture, and the color – just everything about a pumpkin is so autumn-ish altogether! Moreover, they are rich in Vitamin-A and important minerals such as potassium. Who would love a bite of some ginger pumpkin tart or a dollop of fresh pumpkin with pepper breadsticks?
[ Read: Pumpkin Coloring Pages ]
Sage:
Doesn't the very name 'sage' soothe the nerves instantly? So does the very appearance of the blossoms and the shape and color of the leaves! 'Serene' has something very autumnal about it, after all. 
Also, sage is a healthy, green herb that enriches our body and helps it immune itself even better, which is a requirement for the season since there is an abrupt seasonal change in the transitional periods.
A Bowl Soup:
A hot bowl of clear soup made with freshly boiled sprouts and chicken broth could beat the blues out of a terribly mundane Monday! Autumnal glory on flick here. (And ain't this superb dish as healthy as its brilliant taste?)
Turkey Roast:
A heart turkey Thanksgiving dinner deserves a wonderful turkey roast, preferably served with fresh herbs and olives. A lovely rosemary-lime seasoning or an incredible Arrabiata marinate served with Fattoush salad could tickle your tongue even before you take a bite.
[ Read: Turkey Coloring Pages ]
Woollen Delights: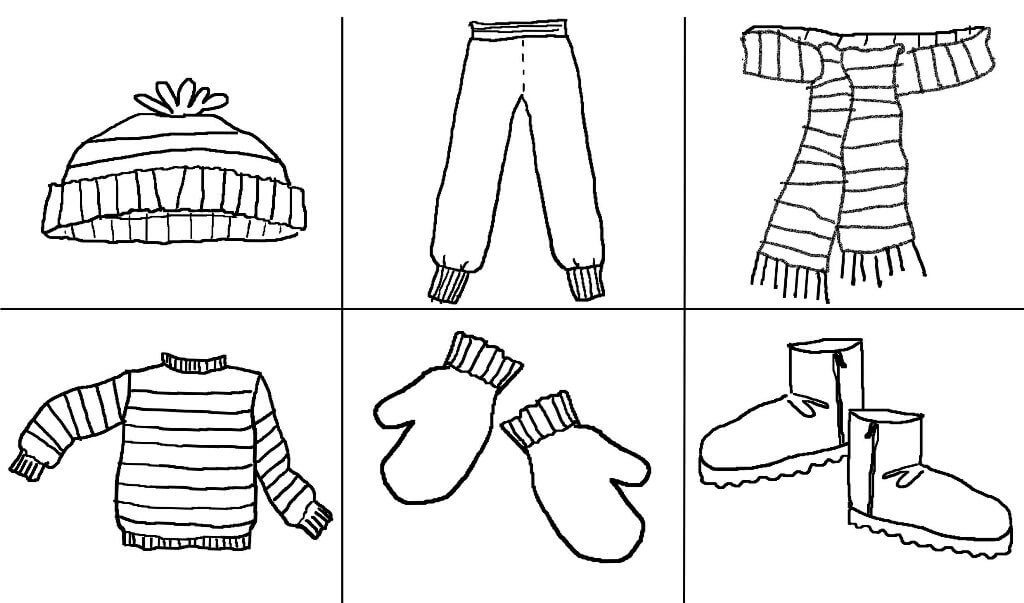 Granny's armchair, her pair of cozy slippers and a few jars of homemade jams and spreads tucked in a cane basket kept right beside the kitchen door – each visit to her place with a ball or two of multicolored wool with knitting sticks holding the roll together is a feeling of delight in itself.
Thanksgiving Greetings:
A memorable Thanksgiving always comes with some memorable greetings from friends and family. A collection of these treasures over the years builds up a chest of nostalgia which unlocked can take you back to pleasant times better than the time machine would have, in case it had already been invented.
Bonfire:
A quiet, serene evening sitting by the logwood fire, delving into your favorite book is every book lover's dream coming true. The warmth is always unreplicable. You could also spend some time slurping soup from your bowl by the fire, listening to your favorite music or playing your mouth organ or mandolin for some time. Didn't I tell you? There is something very starkly autumnal about 'serene'.
Candies:
Be it venturing out in a Halloween evening or attending a Thanksgiving party at Sarah's in the evening – candies surely do lift up our spirits. And of course, we wouldn't complain – the more, the better. And don't they come in all vibrant shades of vigor!
Fall Produce at its best:
The one thing you have to be excited about in fall is the marvelous produce that comes along with it. From corn, pumpkin, and tomatoes to fresh berries, apples, and pears all the way to the freshest of herbs including sage, rosemary, parsley, coriander, and yarrow, fall has everything you want in-store!
We hope you enjoy filling vibrant shades in our autumn or fall coloring pages. If there are any more fall coloring pages to share, let us know by commenting below. And don't forget to check out our Halloween coloring pages.