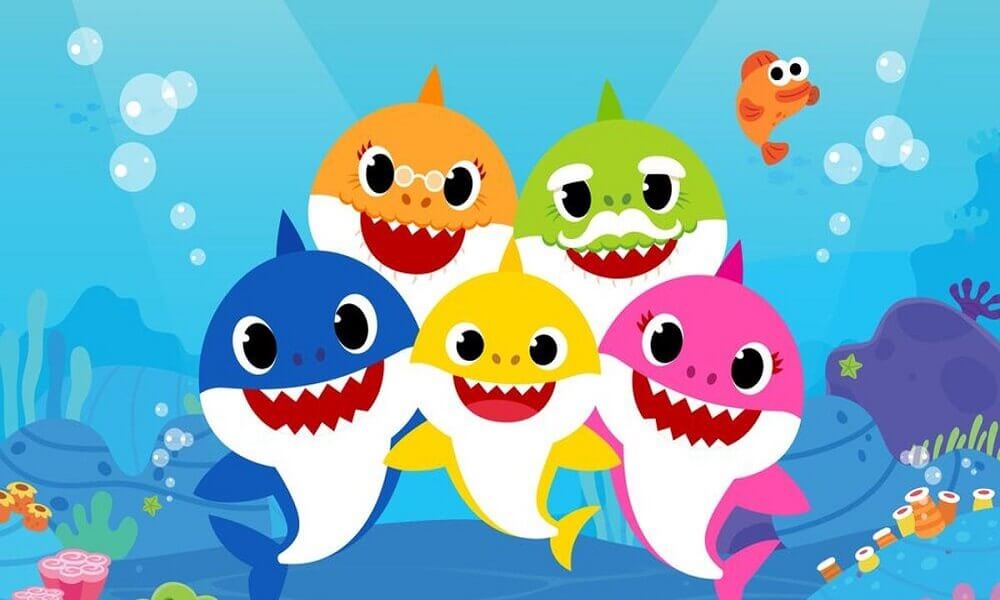 One of the most popular trends with the internet and social media networks is things going viral or being viewed and shared by several users in a short time. Anything can go viral – be it fashion, videos, songs, or others. Today's topic of coloring pages is inspired by one such viral song – Baby Shark.
Baby Shark is a fun children's song that talks about a family of sharks. The song became viral after a children's educational brand, Pinkfong, belonging to SmartStudy South Korean entertainment educational company, uploaded its own version in mid-2016 and by 2017 it was played over the radio, viewed, and shared on social media. After receiving worldwide craze, in November 2020, Pinkfong's "Baby Shark Dance" emerged as the most-viewed YouTube video of all time, garnering over 7.4 billion views.
With a catchy tune and fun video accompanied by an easy, choreographed dance, Baby Shark has taken over the world. Let's waste no time and get to know more about this shark family through this collection of Baby Shark coloring sheets to print.
17 Free Baby Shark Coloring Pages Printable
Meet Brooklyn, The Baby Shark:
Starting off this collection is this side-view illustration of Brooklyn, the Baby Shark. The introduction dance for Baby Shark involves pressing your thumb and index finger together to the beat of the song.
to join this conversation on GitHub. Already have an account? Sign in to comment Footer © 2023 GitHub, Inc. Footer navigation Terms Privacy Security Status
Baby Shark, Fun & Curious: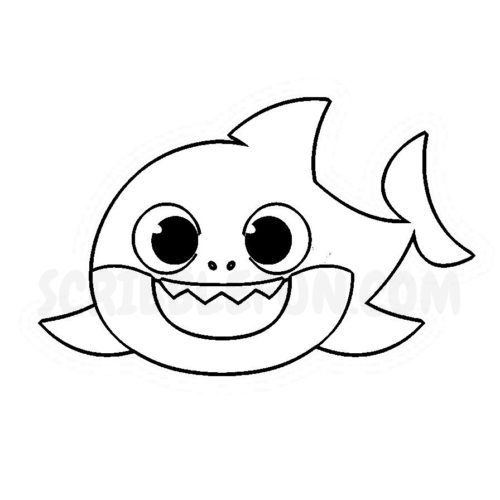 Baby Shark is the kid of the Shark family and is represented by the color yellow. Being the kid, Baby Shark is a fun-loving and curious little shark. Print this coloring page and fill it with curious colors.
Baby Shark With His Family And Friend:

It's time to meet the parents of Baby Shark – Mommy Shark and Daddy Shark. You can also find Pinkfong in this illustration, the brand character of the company, a pink fox. Look at all of them smiling wide on this coloring page.
Baby Shark Television Series: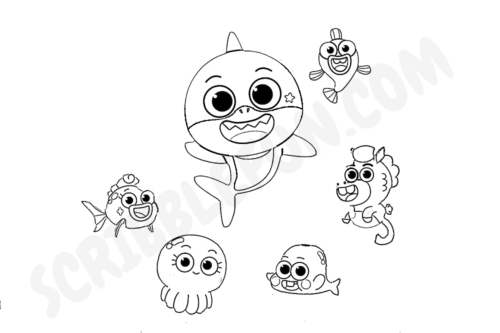 After going viral with the Baby Shark Dance video and sprouting several other educational songs and videos, the Shark family can also be seen in their own animated television series titled Baby Shark's, Big Show! The series is brought together by Pinkfong and Nickelodeon. Try to identify all the Baby Shark characters in this illustration as you color them.
Meet Nick, The Daddy Shark:
Going by the name Nick, here in this illustration is Daddy Shark who is blue in color. Like other members of the Shark family who can play more than one musical instrument, Daddy Shark plays conga, trumpet, among others.
Daddy Shark Hand Movement: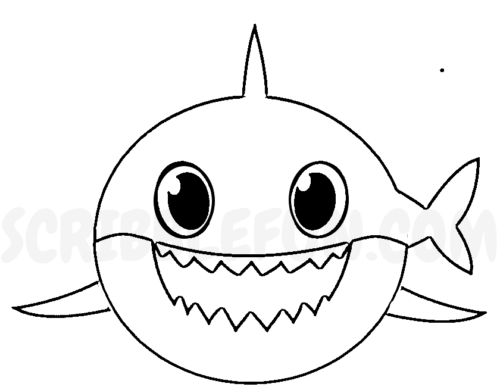 Introduction to Daddy Shark in the Baby Shark song is done by straightening out both your arms and bringing them together to the beat. Print this coloring page and once you fill in the proper color, you can practice the Daddy Shark hand movement.
Greetings From The Entire Baby Shark Family:
You have already met Baby Shark and his parents. This illustration also brings together Grandma Shark and Grandpa Shark. When you begin coloring, make sure to fill the right colors for each family member.
Bella, Grandma Shark Wearing Specs:
Bella, the Grandma Shark needs her spectacles to see things clearly. Yet she is always doing something or the other. She even enjoys belting out a song or two. Don't forget to give Grandma Shark some orange colors.
Grandma Shark In Mexican Attire: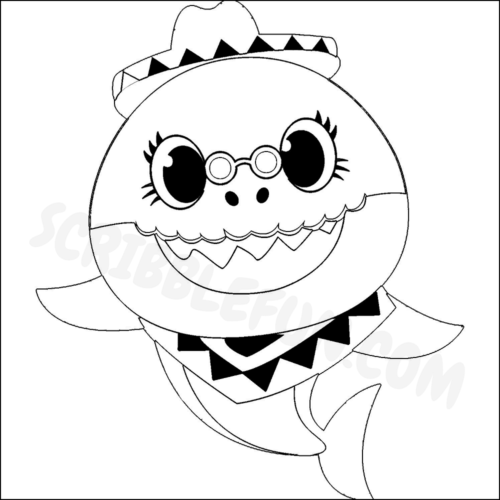 Grandma Shark is looking elegant in her Mexican attire. She also enjoys playing the maracas along with the piano. To introduce Grandma Shark, the dance movement involves and clapping your hands to the beat – but remember to curl your fingers.
Meet Alec, the Grandpa Shark: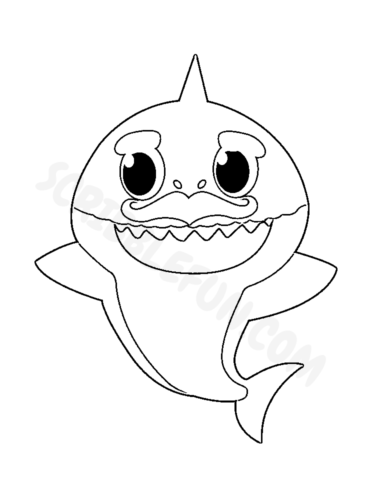 Grandpa Shark goes by the name Alec and like others, he too can play different musical instruments. Be it ukulele or drums, Grandpa Shark can play it well. He also likes baking buns in the kitchen. Print this coloring page and fill Grandpa Shark with lime green color.
Grandpa Shark Hand Movement: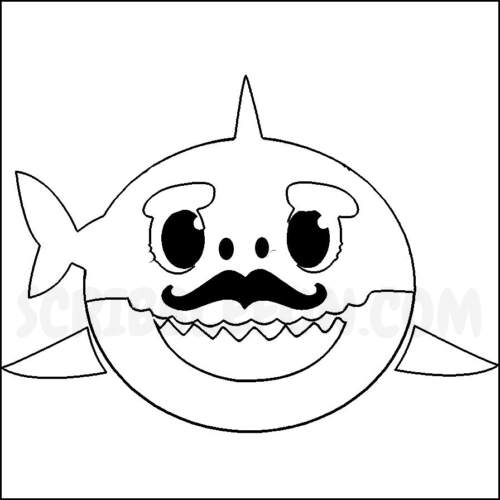 With a mustache like that, it is hard to miss Grandpa Shark in any of his appearances. To represent Grandpa Shark, the Baby Shark dance routine is the same as those of Daddy Shark hand movements – bringing together your arms in a slapping motion. Except, this time you will need to curl up your fingers.
Manta Ray In Baby Shark:
Here's introducing another non-shark character from Baby Shark. This is Manta-Ray, featuring two large fins that flap to help him swim and a long tail. Unlike Sting Ray, Manta Rays have no stingers and are not dangerous.
Meet Ellie, The Mommy Shark: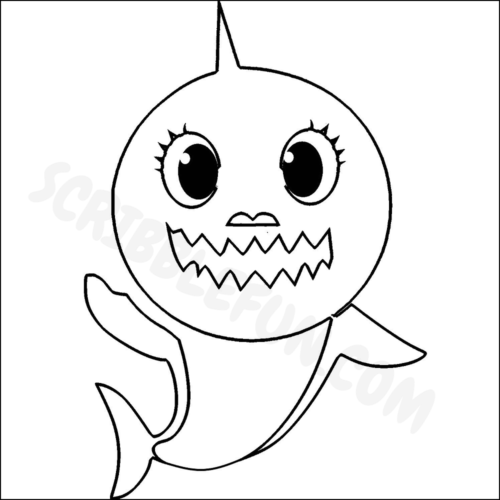 It's time now to get to know Ellie, the Mommy Shark. Pink in color with an elegant personality, Mommy Shark also plays a few musical instruments like pan flute and clarinet. If not enjoying cooking with Grandpa Shark, you will find her relaxing by reading her books.
Mommy Shark From Baby Shark Song: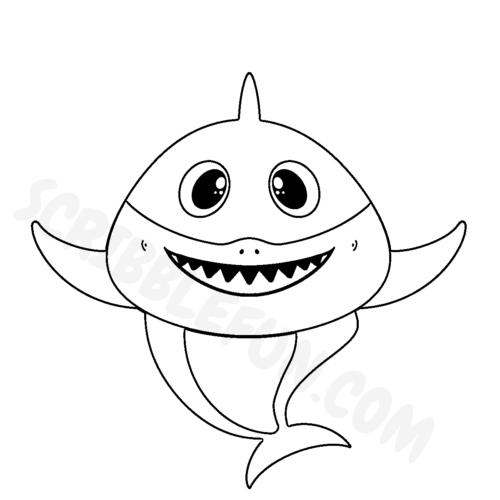 Similar to other Shark family characters, Mommy Shark also has a specific hand movement. To introduce her, you will need to bring together your wrists and then clap your hands in time with the beat of the song.
Pinkfong Coloring Page: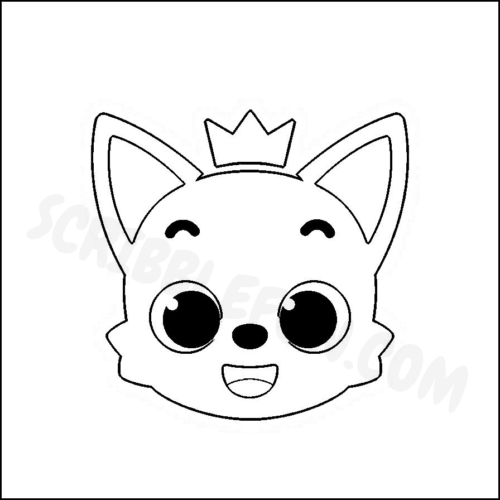 Here's a closer look at Pinkfong, the brand character of the company. You can see the adorable little crown on top of its head. Cute and adorable, this pink cartoon fox deserves your best coloring skills.
William The Pilot Fish: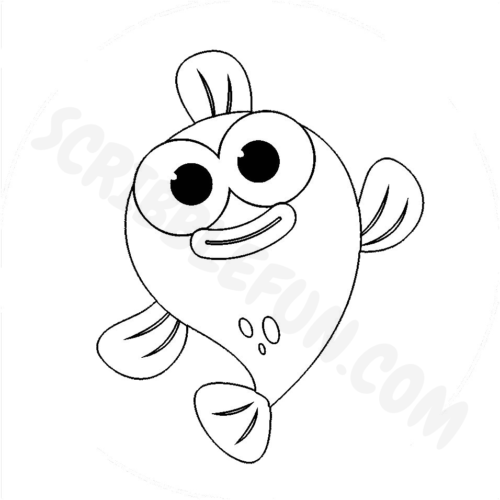 Part of the extended family of the Baby Shark universe, here we have the quick-witted William, the pilot fish. Fill in some thrilling colors for this adventure-loving buddy of Baby Shark.
[ Read: Fish Coloring Pages ]
Hammerhead Shark:
We've also got you the coloring page of the hammerhead shark that has appeared in the latest Baby Shark Hand Wash song. We bet you won't find it anywhere else.
[ Read: Shark Coloring Pages ]
With that illustration of the hammerhead shark, we are concluding today's fun collection of Baby Shark coloring pictures. Hope you had a delightful time coloring all these Baby Shark inspired illustrations. Did you know that the song became so popular in 2019 that it even entered the world-renowned Billboard Hot 100 charts at number 32? The Billboard charts rank the most popular songs, albums, and artists.