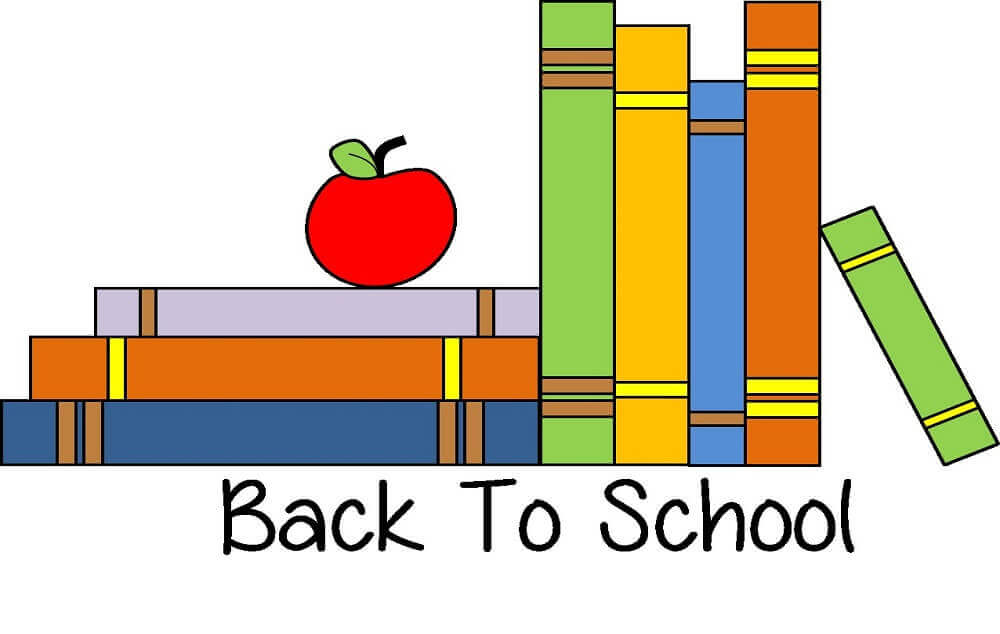 Greetings young readers! School is about to begin (it may not be so for some of you, so you guys relax and enjoy) so most of you must be feeling a little excited and sad at the same time because the summer break is over. Some of you may even feel nervous because everything will be new to you- new teachers, new friends or maybe a new school. Don't worry about anything, changes are good and necessary for growth. Before you go back to school relax while filling these 35 free printable back to school coloring pages with the best and brightest shades. Check out the free back to school coloring sheets to print below.
35 Free Printable Back To School Coloring Pages
Little Teddy Off To School Coloring Page:
Mr. Teddy is going back to school after a long summer break. He loves going to school, unlike many, because he gets to learn new things and meet new people. He is on his way to school carrying a backpack filled with all the essentials. Color little and excited Teddy.
School Essentials Coloring Page:
There are a few things you need to pack which are essential. These essential things include pencil, ruler or scale, books, notebooks and food or lunch. Do you pack these things while going to school? What all do you pack your bag with while going to school?
Ella And Her Backpack Coloring Page: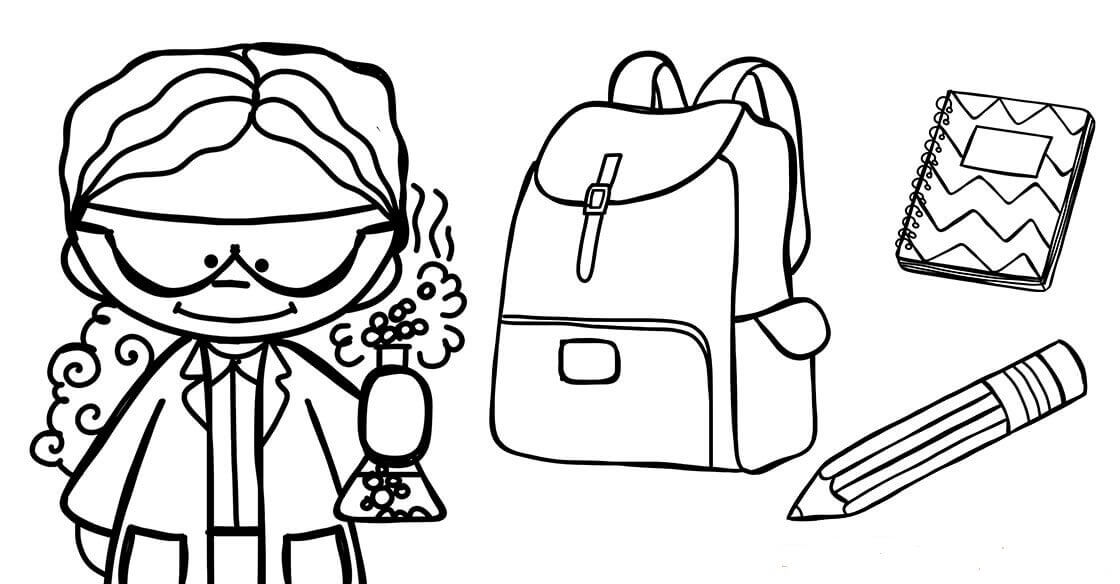 Ella is interested in science, the flask in her hand proves it. Do you want to know what is in her bag? Apart from many things, the most important things in her bag are- a notebook and a pencil; a notebook to write down her observations and a pencil with which she can write.
Back To School Coloring Page For First Grade:
Here is an interesting activity plus coloring sheet for you. You have to find out 11 things that are wrong with this picture. At the same time, you can color the sheet too. I can already see the incorrect things in this picture, can you spot them too?
Back To School Coloring Pages For Kindergarten:
Can you name all the things starting with the letter "O" in this kindergarten worksheet? This sheet lists out a few things that start with "O". For instance- O for Octopus, Ostrich, Orange Owl and the shape Oval. Will you remember it?
Back To School Coloring Page For Preschoolers:
A yet another interesting coloring sheet for you is here. Color this cute little girl and her bag according to the colors that are mentioned.  Like color the girl's hair yellow, the apple red, the book blue and so on. Have fun filling this sheet with bright colors.
Back To School Backpack Coloring Page:
I am sure you have already started shopping for your school supplies and apparels so that you don't fall short of any essentials. Here is a backpack full of school supplies that you will need throughout the school year. The main supplies are- pencils, pens, books, and notebooks. Your bag should also have healthy food so you can eat whenever you are hungry.
Back To School Coloring Page:
Going back to school means meeting old friends and sometimes even new friends, new teachers and having a new schedule. You may feel excited to meet your old friends and to make new ones or maybe you feel special wearing a new outfit, a new t-shirt you bought during your holidays. Everything is exciting on the first day of the school, so don't forget to enjoy it.
Britney Goes To School Coloring Page:
Britney is going back to school after the summer break, today will be her first day in the 3rd grade. She is excited as well as nervous. But most importantly she is proud of the fact that she is in the 3rd grade now. She is ready for the change, to learn new things and meet new people.
Lenny's First Day Coloring Page:
Today is Lenny's first day of school. She seems pretty calm about it, no nervousness. She aspires to become a doctor and thus, loves going to school. She believes that going to school will help her get closer to her dream, she will get to learn a lot. Color this aspiring doctor.
Back To School Coloring Picture:
At what time do you get up during holidays? I'm sure it must be late but once the school starts, all have to wake up early and get ready. This is the worst part of school-waking up early in the morning. The morning alarms are very annoying for everyone and not just for you. This clock shows that it is 7:00 am, at what time do you get up for school?
Elmo Sleeping In Class Coloring Page:
Elmo slept quite late last night and had to wake up early, as a result, he is sleeping during his class. His teacher is teaching the class but Elmo is sleeping, probably dreaming. Color sleepy and dreamy Elmo.
Stacy And Steve On Their Way To School:
These two adorable kids are Stacy and Steve, they are siblings and are on their way to school. It is their first day in the new school and they seem pretty excited. Are you excited to go back to school as much as they are?
Animals Back To School Coloring Page:
The animals are on their way to school. The dog, cat, and mouse are going in the direction of their school. Their trio is quite unusual considering they have enmity between them. However, ignoring this fact they are going to school because this is what school teaches us-unity and friendship.
Back To School Coloring Sheet:
You may not be happy to go back to school but your books and stationeries are always excited to go back. Unlike you, they always go to school happily because they work there for you, you use them in school and this is the reason why they love going to school with you after a long break.
Happy Bus Coloring Page:
Apart from your books, your school bus also gets excited while going to school. This school bus surely is very happy on the first day of school. Maybe because it will be able to pick-up and drop little adorable kids like you. Color this bus as happy as it is.
Jerry Back To School Coloring Page:
Jerry is going back to school, a lot has changed with this. His grade has changed along with his bag and outfit. He was in 5th grade but now he is going to the 6th grade. Congratulations to him he has moved to middle school or junior high. Color him happy.
Elizabeth's First Day Coloring Page:
Elizabeth just shifted from her old town and today is her first day of school. Everything is new to her- new ambiance, new house, new school, and new friends. She is a bit nervous but is also very brave. She knows it will take time for her to adjust but everything will be fine in the end.
Free Printable Back To School Coloring Page:
The first day of school brings new opportunities and chances with it. You may have a chance to find ways to your classroom in the new school or ways to your new classroom in the old school. A lot will change once you go to a new school and new grade but try to accept the change and make the most of it.
Back To School Printable Sheet:
You may not feel like going back to school after enjoying a long, fun break but you have to. Some days may be bad for you when you just don't want to go to that hateful place but some days may be so good that you just wouldn't want the day to end. This story is pretty the same for all students.
Back To School Worksheet: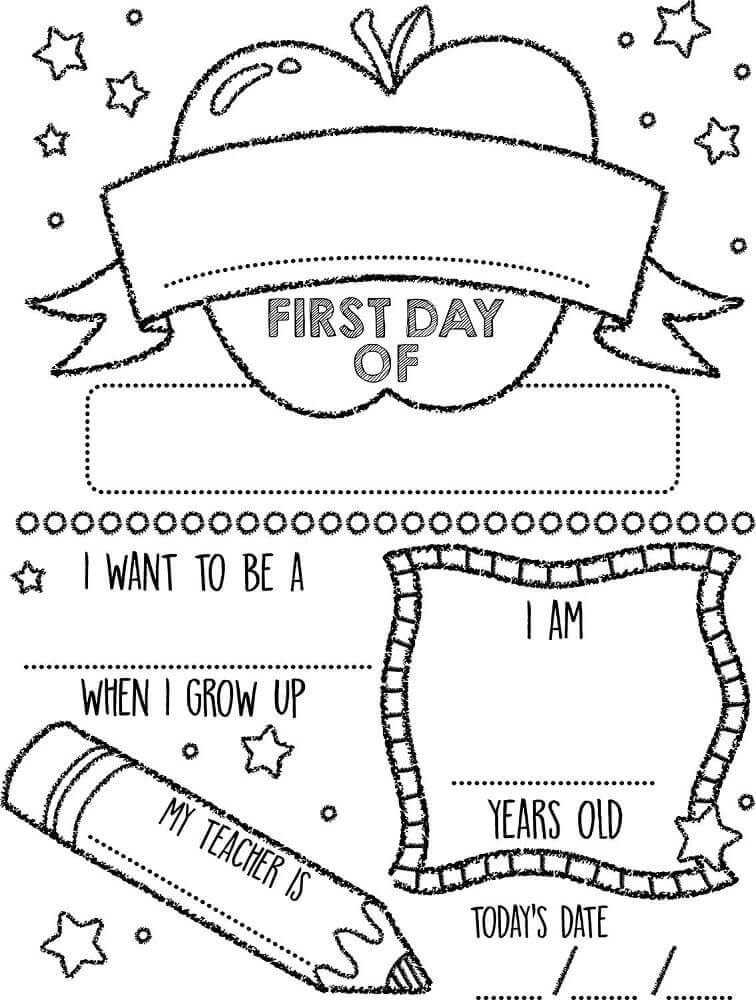 Here is an interesting worksheet for you- Fill in the blanks. Write what you want to be when you grow up, how old you are and the name of your teacher. Also, don't forget to write your name and the date on which you filled this worksheet.
Mickey Mouse Back To School Coloring Page: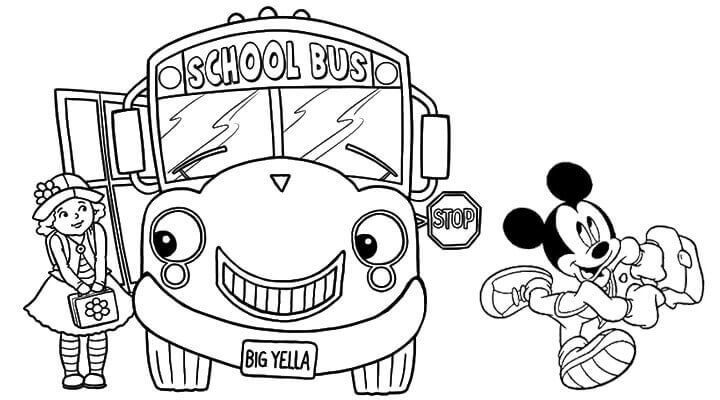 Just like you, Disney's most loved character Mickey Mouse goes to school he is going back to school after a long break which he spends with his grandparents. He just got off the bus whose name is Big Yella. He surely is excited to go back to school. Fill the shades with the best hues.
School Supplies Printable Coloring Sheet:
For marketers back to school is the best time as this is the time when everyone buys school supplies. Everything is new and beautiful. New school bags, colorful pencils which maybe have your favorite character's picture on it, aesthetic notebooks, the list is endless.
Timmy The Scholar Coloring Page: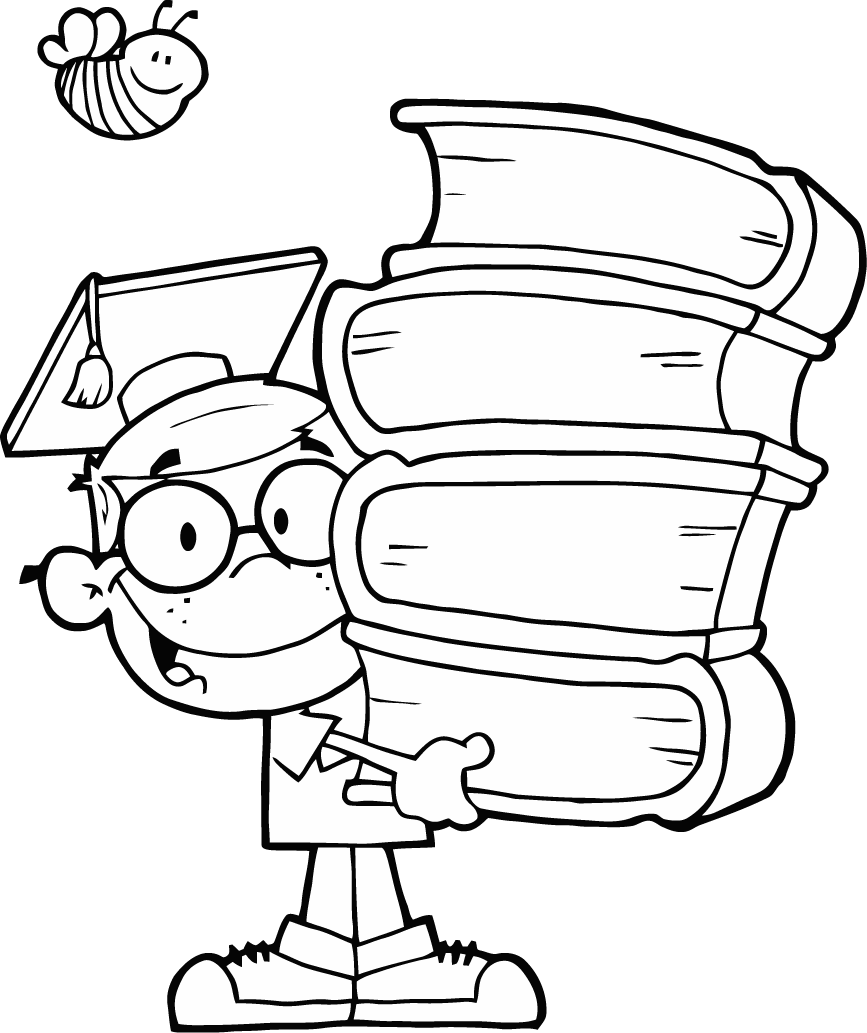 Timmy is a scholar, at least this is what his friends call him. You will always see him surrounded by books rather than toys. It's like books are his best friends and the school his favorite place. This is the reason why he is happy to go back to school.
It is Hello Kitty's first time in school. She was homeschooled before but today it's her first day at school. She does seem a bit nervous.  What do you think? Color these adorable kitties.
Nancy And Her Cat Coloring Page:
Nancy's cat always accompanies to school. Today also her kitties is accompanying her to school, it is her first day after all. They both seem happy for some reason. Color this happy duo.
School Building Coloring Page:
This is a school building that has a bell which rings from time to time. This school building looks much smaller than most schools but still beautiful. How is your school building and how would you describe it?
School Bus Coloring Page:
Do you go by bus to school? If yes, isn't it fun? Morning rides sometimes would be quiet but the returning rides are lively and full of energy. Children may sing songs, play games, tell their stories to each other and whatnot.
Second Grade Back To School Coloring Page:
Are you in second grade or going to second grade? This monkey definitely is and is very confused with the alphabets. These things are new for him. Will you help this monkey with this new grade?
Piglet Goes To Kindergarten:
Piglet is going to kindergarten, his first day ever to school probably. He is excited and happy with this change in his life. Color him with the brightest shades.
Welcome Back To School Coloring Page:
Elsa is going back to school and she thought of bringing flowers on the first day. She thinks why not make the first day of school as beautiful as these flowers. Will you do something like this too?
Welcome To School Printable Sheet:
Tim, Martha, and Tyler are back to school and are very excited as they will meet each other every day. In the summer break they couldn't meet as they all were out of town but in school, they will get to play with each other every time.
The Book Worm Coloring Page:
Are you a book-worm? It is ok if you are not, it is not a really good thing. A bookworm is a person who is always seen studying or reading a book. And it's one habit we strongly encourage in our readers
The School Welcomes You:
It is exciting to go back to school on the first day but after a few days, it kind of grows on you. What are your thoughts on it? Is school important?
Welcome To First Grade Coloring Page: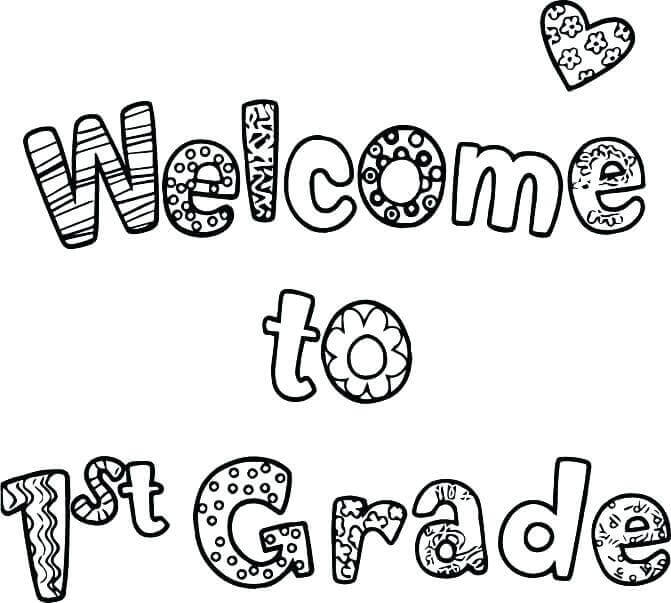 Going from kindergarten to first grade is a big change. You will get to learn new things, new skills and a bit more homework than before. Are you ready for this big change? If not, don't worry, everything will be fine.
Are you ready to go back to school?  If your school is starting soon then enjoy as much as you can. One way of enjoying is getting these sheets printed and filling them with blazing colors.