Hello friends! So did you watch "Black Panther" movie, which released last week? Our U.S. readers have to wait a bit more as it will release there on the 16th of February 2018. The reviews on the movie look quite positive, and even critics are liking it. So we have a strong feeling that 'Black Panther" will be the next blockbuster by Marvel.
If you're finding hard to wait for the movie, then we've got a small collection of free printable Black Panther coloring pages, which you can fill in the free time. Check out our listing of Black Panther coloring sheets below.
Free Printable Black Panther Coloring Pages
Black Panther In Action:
Here's a coloring sheet of one of the latest Marvel superheroes, Black Panther. Black Panther's original name is T'Challa, the current ruler of Wakanda. T'Challa believes that Winter Soldier orchestrated the bombing attack on his father and he assumes the mantle of Black Panther to take revenge.
to join this conversation on GitHub. Already have an account? Sign in to comment Footer © 2023 GitHub, Inc. Footer navigation Terms Privacy Security Status
[ Read: Superhero Coloring Pages ]
Black Panther, The Avenger Hero: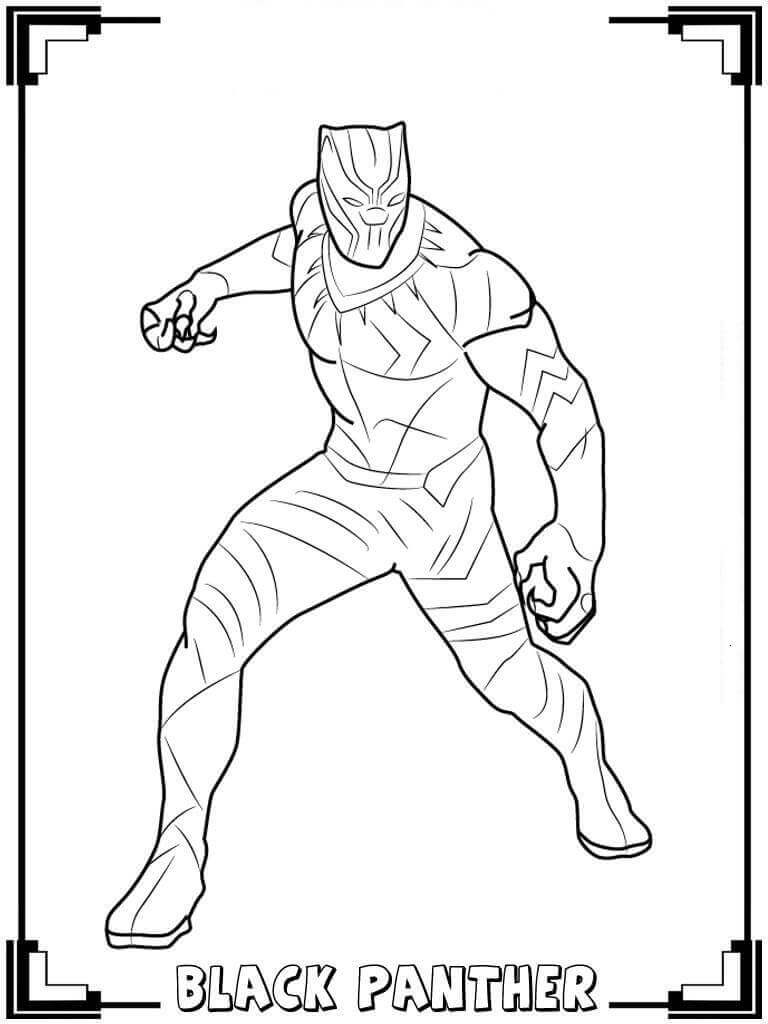 The first time Black Panther appeared on the scene was in Marvel's "Civil War". And he'll appear in the "Avengers: Infinity War" as well and we can't wait to watch this epic movie. On this coloring page, Black Panther looks ferocious. Probably, he's going to attack Winter Soldier.
Black Panther Posing:
Here's another Black Panther coloring page and with it, we'd like to share a little trivia on this superhero. Black Panther or T'Challa was born in an isolationist country named Wakanda in Africa to a reigning monarch. He was trained most of his life to take his father's place, and reign over Wakanda.
Black Panther Coloring Sheet: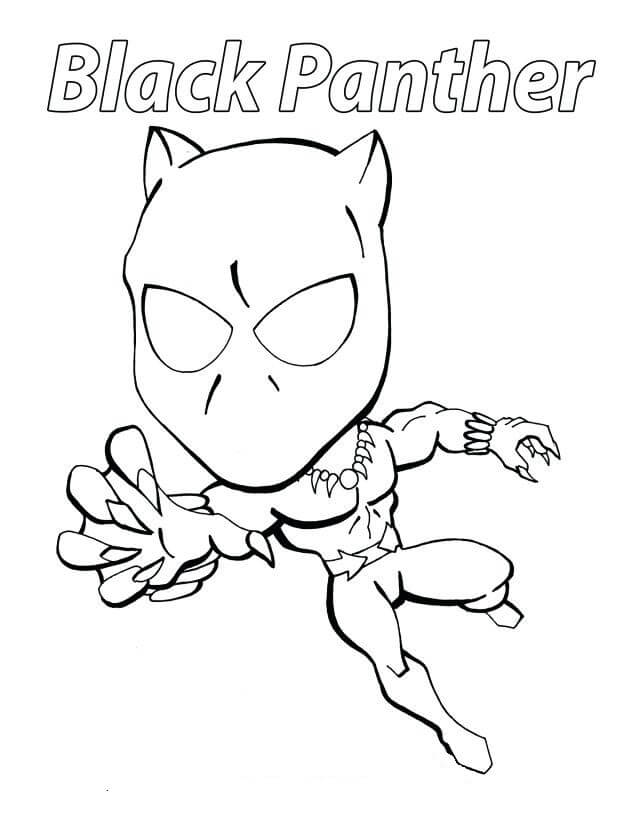 How cute does Black Panther look on this coloring page? Well, that's his caricature, actually! Since T'Challa was trained throughout his life to be a king, despite his dislike for politics. And he grew up into a strong man with a highly active mind. He was even sent to save the hostages of Wakandan with Okoye from Douglas Scott and Zanda.
Black Panther Mask:
This is one of our favorite Black Panther coloring pages as it features the mask of this fantastic superhero. Black Panther's suit gives him extreme power, so much that he can easily fight Winter Soldier wearing it, which otherwise he can't. And not to mention he looks extremely handsome in the suit.
Stealthy Black Panther: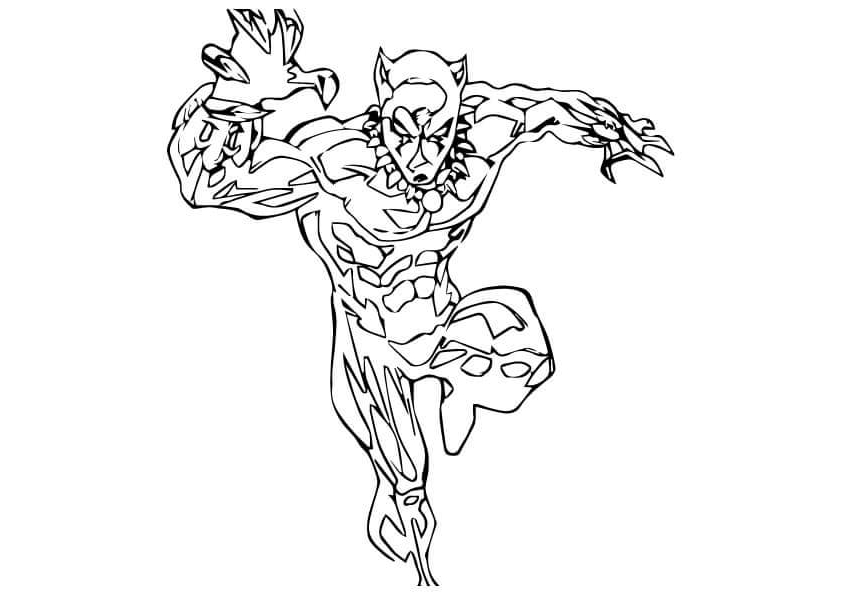 Black Panther was totally devastated when his father died in the bomb blast and decided to kill Winter Soldier, whom he believed to be responsible for it. Little did he know that not Winter Soldier, but someone else was responsible for it.
Black Panther In Attacking Mode Coloring Page: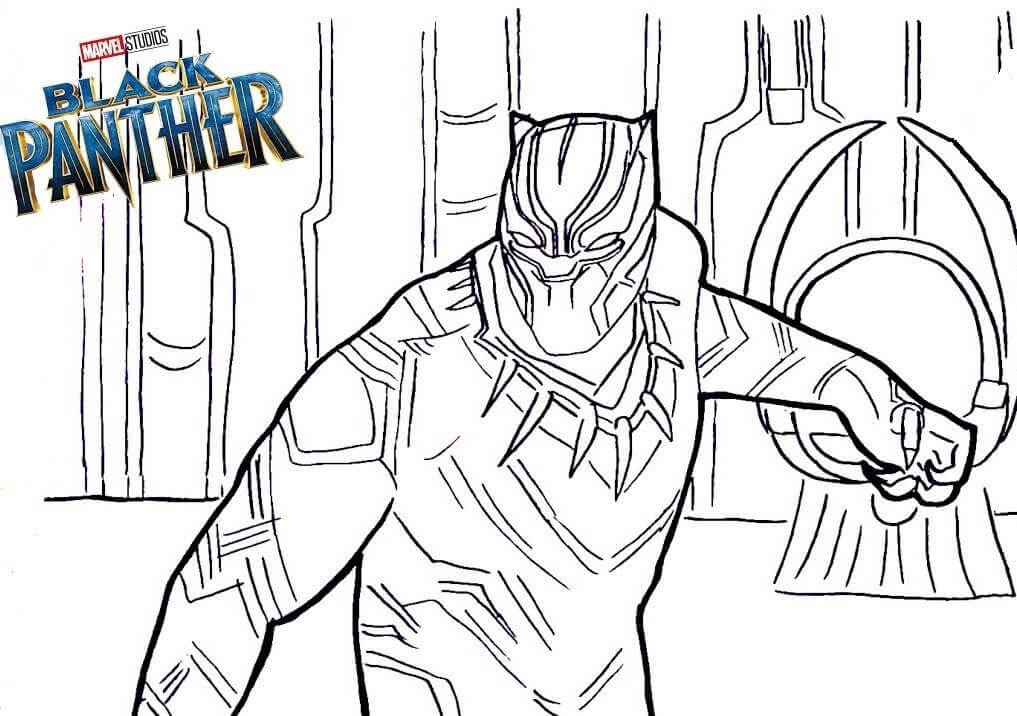 Here's another amazing Black Panther coloring page for you to print out and color. From his pose, we can guess that he's in attacking mode. But who is he going to attack? Let us tell you, T'Challa is an extremely skilled martial artist and has trained himself vigorously to become the protector of Wakanda and of course, the Black Panther.  
These were just a few free printable Black Panther film coloring pages. We'll be updating the article with some more colouring pages so that you can create custom Black Panther coloring pages. In the meantime, you can even check out our Naruto coloring pages. Even he's a great superhero, in every sense.