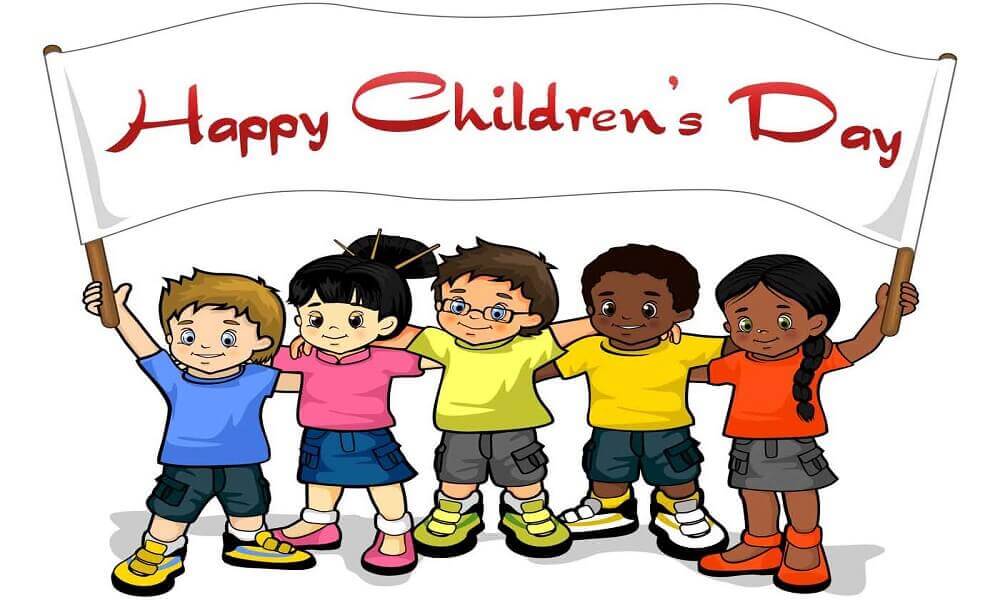 Hello young readers! There is a day dedicated to you all and I know you are aware what that day is called. Yes, it is called Children's Day. It is a day celebrated to recognize sweet, innocent children like you. Not all countries celebrate this day on the same date. For instance; India celebrates it on 14th November, France on 20th November.  In America, it is celebrated on 10th June so it is around the corner. Are you excited? Enjoy your day while coloring these free printable children's day coloring pages. Take a look at our collection of free Children's Day coloring sheets to print below.
15 Children's Day Coloring Pages
Lilly And Styles In The Park Coloring Page: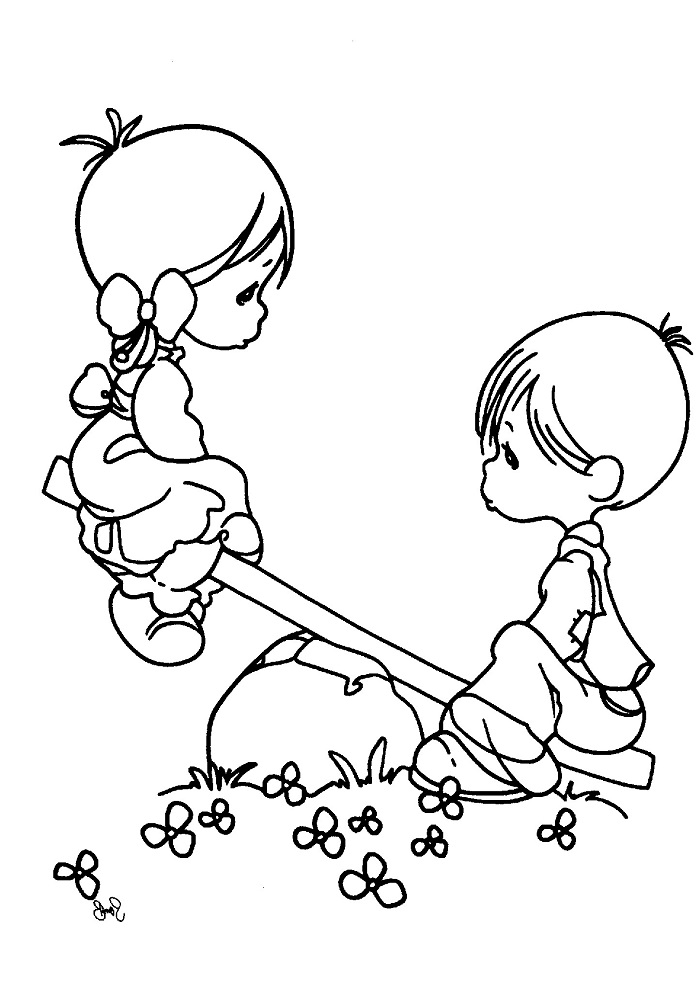 Today is Children's Day and Lily and Styles are celebrating it in the park. They will not only play but also have their favorite meal which includes hot chocolate in their favorite restaurant. Like every year they will get a present from their parents as well. Color this cute little duo.
Children's Day Coloring Page: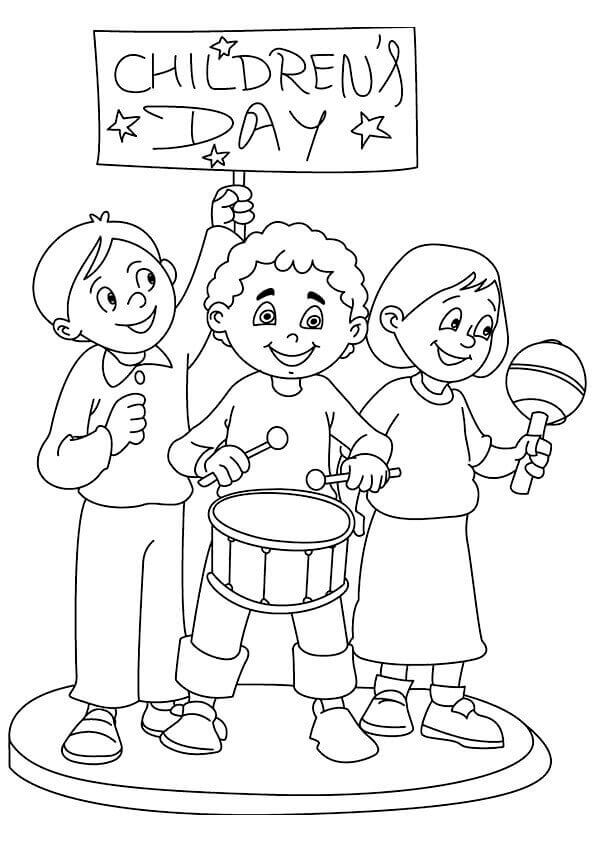 Many places organize Children's Day celebrations, parties, and functions just for sweet angels like you. Surely a celebration is going on here. It seems like an interesting party with all the banners and music. Will you like to join it? Color them happy.
to join this conversation on GitHub. Already have an account? Sign in to comment Footer © 2023 GitHub, Inc. Footer navigation Terms Privacy Security Status
Jerry Enjoying Children's Day Coloring Page: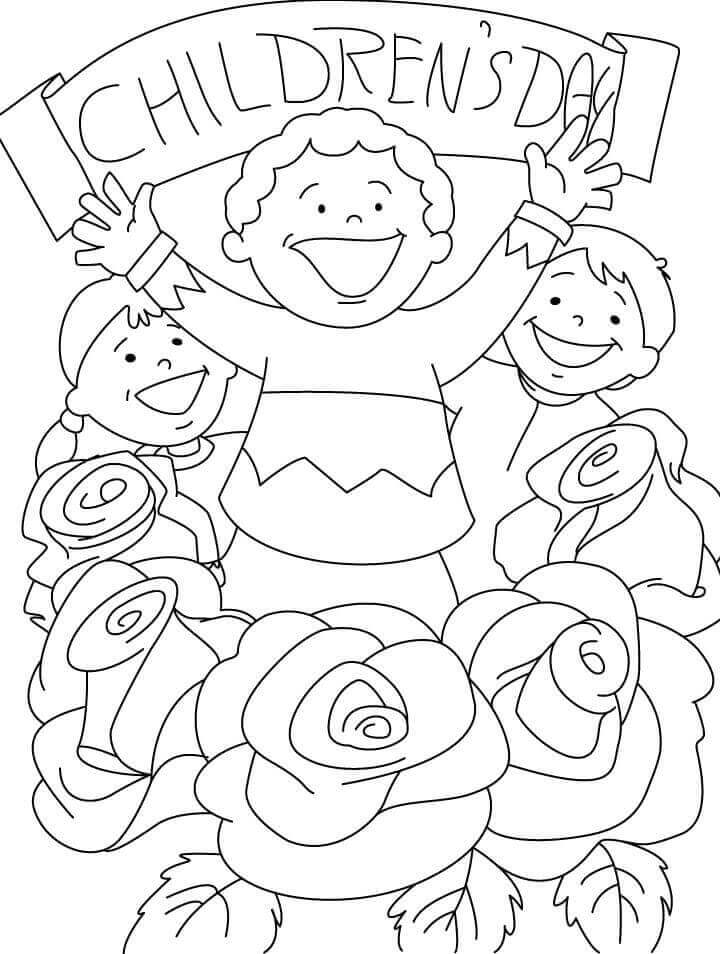 Jerry is very excited today as today is his favorite day, Children's Day. He eagerly waits for this day every year because he gets to celebrate and have fun with his friends. He loves having parties and playing games without any restrictions just for a day. Color excited Jerry.
Grandpa's Story Coloring Page: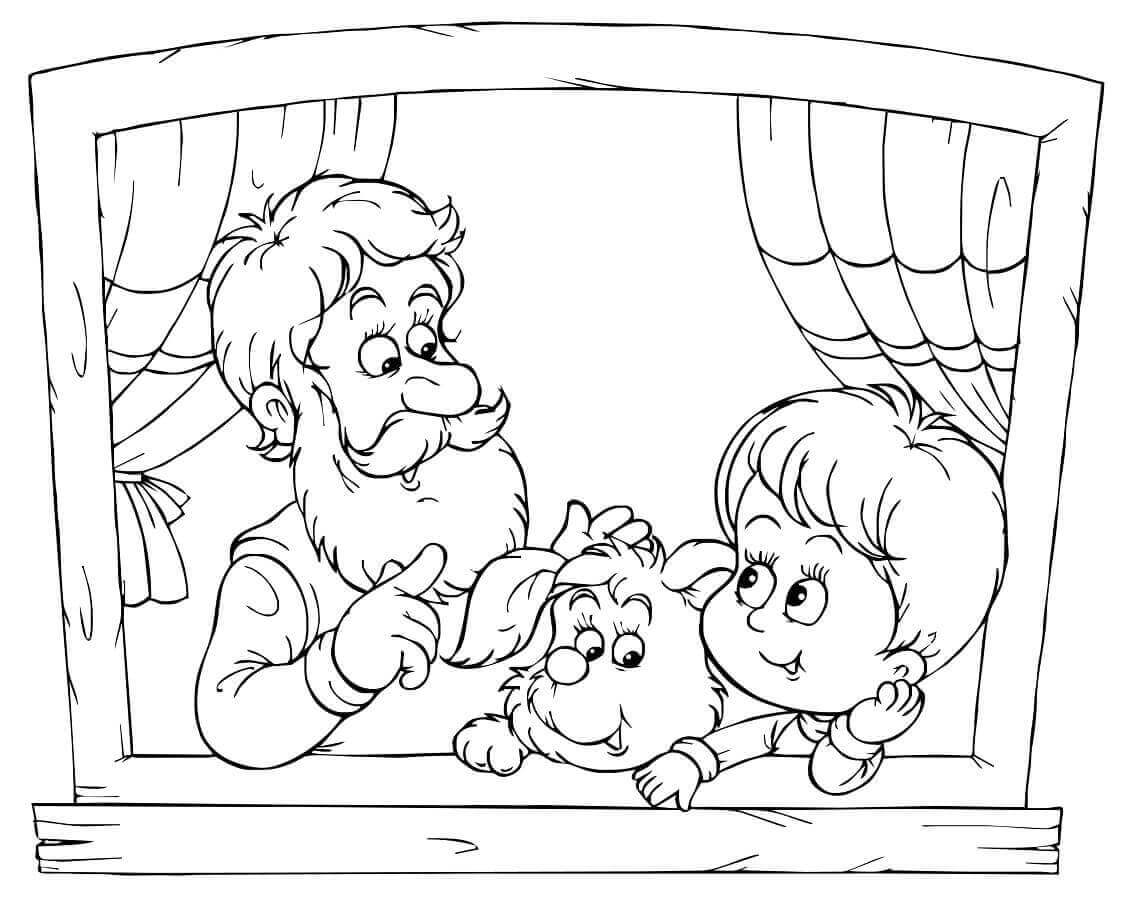 Peter's grandpa lives with him. He loves his grandpa, especially his stories and fairytales. Here, Peter's grandpa is telling him the story of Children's Day. He is actually not telling a story but a historically accurate fact. Are you interested in listening as well? Because Peter and his dog definitely are.
[ Read: Dog Coloring Pages ]
Liza And Her Sister' Play Coloring Page:
On the occasion of Children's day, Liza and her sister are putting up a play for the school. Nobody knows what exactly the play is about because it is a surprise but everyone is sure that it will be an interesting one. They are rehearsing the play one last time before finally performing it on stage. Color these two sisters with the brightest hues.
Tony And Hannah In A Party Coloring Page:
Tony and Hannah are siblings and their parents have thrown a party for them on this day. They seem to be enjoying it a lot, don't they? Tony is eating cotton candy while Hannah is posing for the picture.
Children's Day Worksheet:
Justin, Jess, and Sheri are best friends. They call themselves "The Three Musketeers". Yes, just like the movie. Their bond is unbreakable and on the occasion of Children's Day they are going out for a movie. Do you have such a group of friends? Color The Three Musketeers.
Cute Children's Day Coloring Page: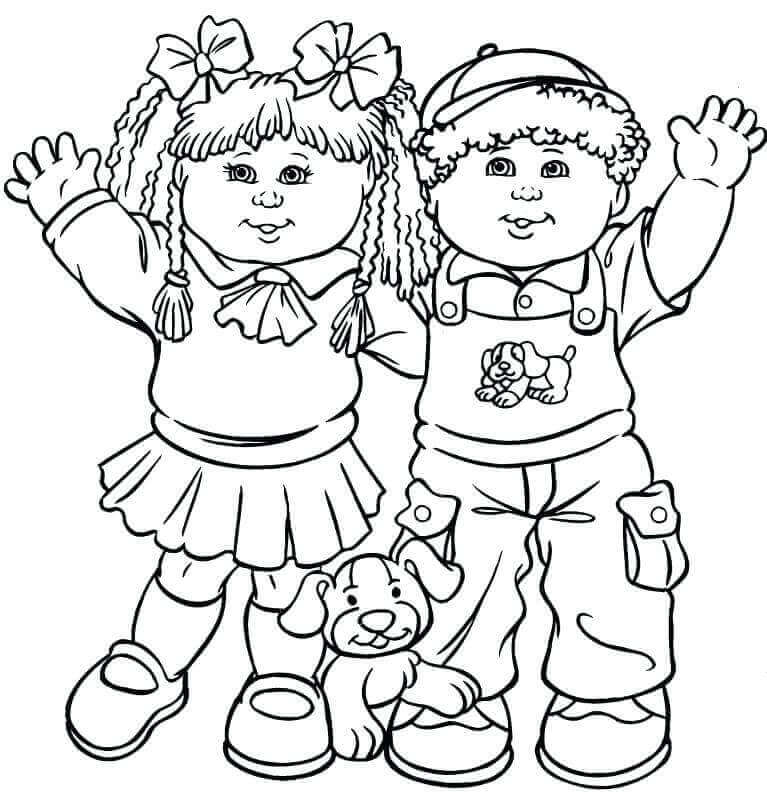 Jo and Joey are twins and they have a dog named Joseph. Unlike the dog, the twins have extremely curly hair which according to many, is their main feature. They are identical twins and their hair makes it even more difficult to tell them apart. Don't they look cute, yes including Joseph?
Happy Children's Day Coloring Page To Print:
Children's Day is celebrated globally and mostly on June 1 but Universal Children's Day is celebrated on 20th November. The main objective of this day, in many countries, is to promote the welfare of children around the world. Even though this is a common and global objective, many countries celebrating this day have their own reasons too.
Children Celebrating Children's Day Coloring Page:
These kids are here to celebrate Children's Day. They have been invited by the mayor of their town. The mayor of the town strongly believes that the children are the future of the country and they have every right to celebrate their innocence and childhood days, things every adult misses.
Pooh And His Friends Celebrating Coloring Page: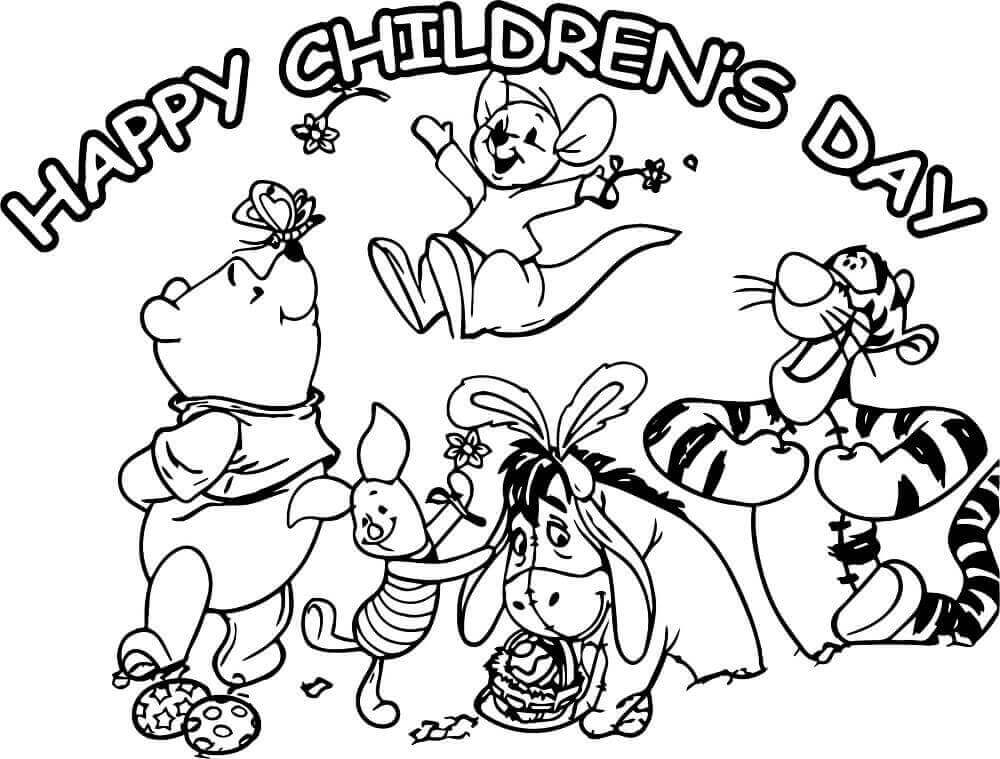 Who doesn't love Winnie the Pooh and all his friends? Piglet, Tigger, Roo, and Eeyore are here on Pooh's invitation for the Children's Day celebration. Just like you, they are kids as well who love celebrating, playing, and having fun. Would you like to join them? I'm sure you would love to join your favorite cartoon character. If so, color them happy.
[ Read: Winnie The Pooh Coloring Pages ]
14th November Children's Day Coloring Page:
In India, Children's Day is celebrated on 14th November, the birthday of the 1st Prime Minister of independent India-Jawaharlal Nehru. Famously known as Chacha (uncle) Nehru, Nehru was very fond of children and emphasized giving love and affection to them. After his death, it was decided to celebrate his birthday as Children's Day.
Ella And Henry Wishing You Coloring Page: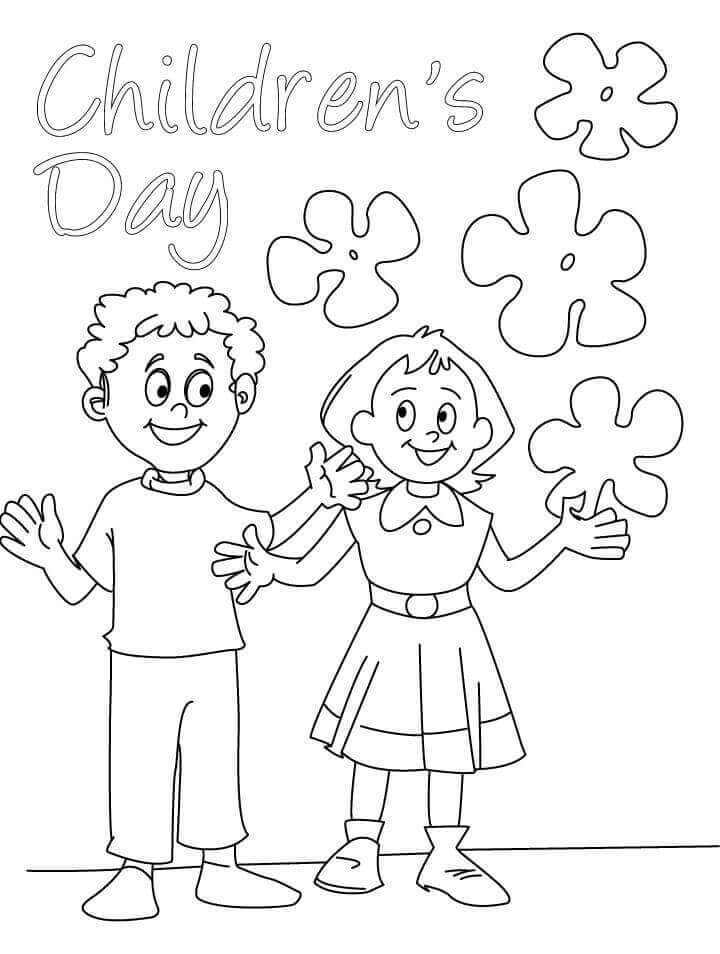 Ella and Henry here are wishing you a Happy Children's Day. They did the decorations in the background all by themselves for this special day. Their parents always tell them that children are God's most beautiful creation and they believe their parents. So here they are celebrating God's most beautiful creation.
Fred Is Trying To Peek Coloring Page: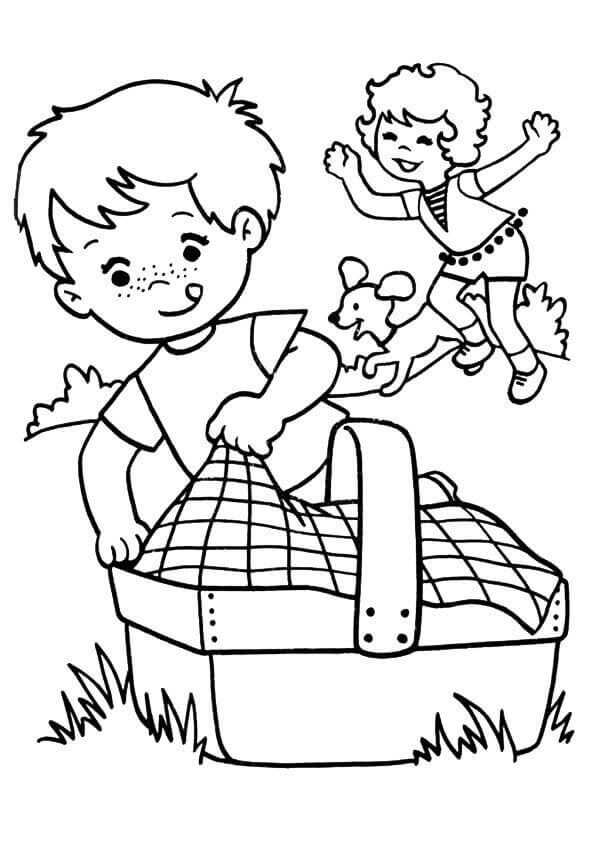 Fred's parents have brought his sister and him on a picnic for Children's Day to celebrate the onset of summer. When he came to know about it, Fred could not contain his happiness. Now that they have arrived at the picnic spot, he is very curious to know what her mom has packed for lunch and snacks so he is peeping into the food basket. Are you this curious as well? Color curious Fred with amazing hues.
The Children's Day Quiz Coloring Page:
On the occasion of Children's day, a quiz has been organized in the classroom. The teacher will ask some basic general knowledge questions and the kids have to answer them. Whoever gives the correct answer will win chocolate each time. Interesting isn't it, celebration, education, and a prize at the same time?
This day is dedicated to celebrating the innocence of children. How will you celebrate this Children's Day? Color these Children's Day coloring pages printable and let us know. And please share your favorite Children's day coloring pictures as well.