We can guarantee you will be smiling all the way through this article. Inspired by the goodness and joy of some of the cutest things in the world, we bring you a collection of cute coloring pages printable.
There are several cute characters in this collection that comes from the world of cartoons, films, and series. You will also have fun looking at the pages that boast of lovable characters inspired by birds and animals. If you are a video game fan, then the classic Mario game protagonist might be of some interest to you. In case you are simply into cute little things, no matter it's a bird, animal or anything else, you will completely enjoy this collection. So, let's dive into the world of cuteness with this collection of free cute coloring sheets to print.
30 Free Cute Coloring Pages Printable
Baby Pooh With His Pot Of Honey: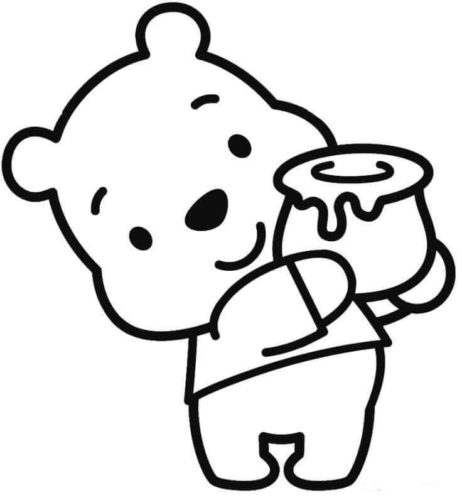 We are starting this collection with not just something cute but very sweet too. You can see our baby Pooh, the younger version of Winnie The Pooh which is a character developed by A. A. Milne and loved the world over. Looks like baby Pooh has found his little pot of honey, that's why he looks so happy in this illustration.
to join this conversation on GitHub. Already have an account? Sign in to comment Footer © 2023 GitHub, Inc. Footer navigation Terms Privacy Security Status
Cute Anime Girl:
With those little big eyes, most Japanese anime characters look so cute and adorable. This little girl is no different. Make sure to appreciate the beauty of her eyes and her traditional Japanese dress when you print and color this illustration.
Cute Baby Unicorn Dolphin: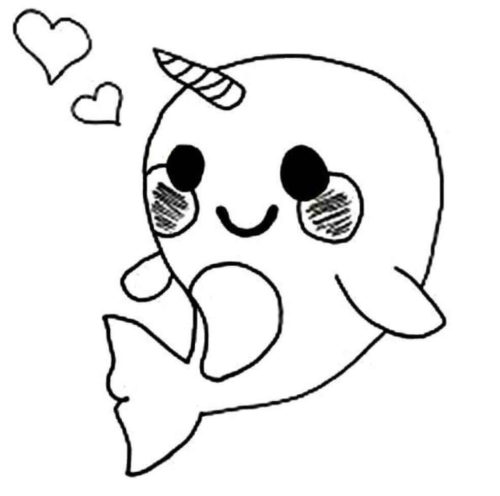 The illustrator has created a unique creature on this coloring page. You can definitely find the cute and adorable dolphin-shaped animal combined with the unicorn, making it even more endearing.
It Gets Cuter When Baby Disney Princesses Get Together: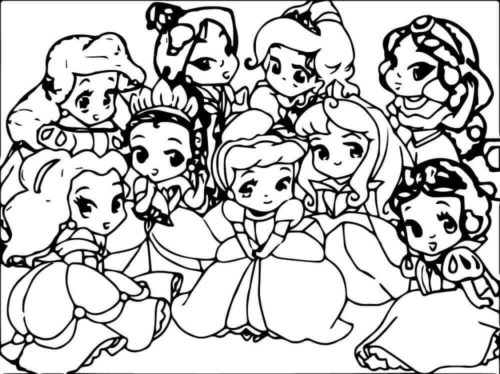 Trying to overload this coloring page with a cuteness quotient, this illustration contains many different Disney princesses. But the only thing is that these are baby princesses. What could be cuter than a bunch of baby Disney princesses posing together?
Baby Tiger Smiling Cute:
Greeting you with a cute smile, this baby tiger is sharing his joy with you. He is even standing in attention. Print this coloring page and make sure to give this cute little tiger proper yellow-orange color with black stripes.
Cute Bird Coloring Page: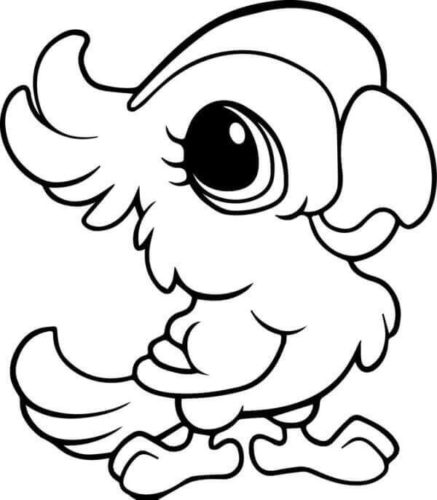 Giving you an endearing look, this little bird is good at tugging at your heartstrings. Such a magnificent looking bird it is, isn't it? When you print this coloring page, take some good care to give this little birdie a lot of fun and exciting colors.
Climbing On A Branch, Cute Cat Gives A Glance:
While it is busy playing around in the garden, the cute little cat is very much aware of who is watching him. Just as it tries to jump onto the branch, you can find the cat is glancing at you.
Cute Little Worm, Coming Out Of Its Apple Home:
Having made its home inside a fallen apple, this cute little worm is heading outside for the evening. Considering the chill in the air these days as winter approaches, the worm has put on a fashionable hat.
Cute Coloring Page For Girls:
This is one coloring page which the girls are bound to enjoy coloring. It features cute illustrations of three little girl mermaids with fabulous hairstyles.
Cute Coloring Page For Kids: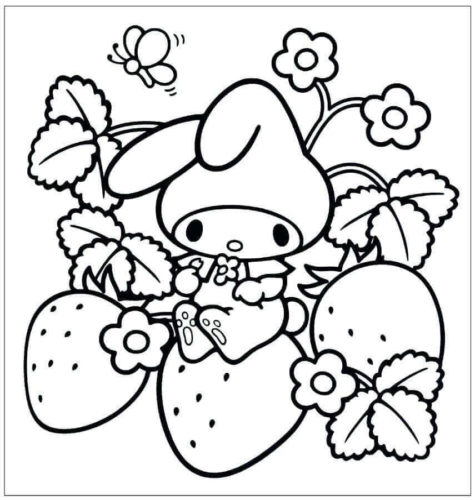 For those of you who are still young and quite new to coloring, here's a simple but completely cute coloring page. Look at this tiny baby wearing a cute bunny hat and surrounded by beautiful flowers and leaves.
Cute Coloring Page Of Baby Moose: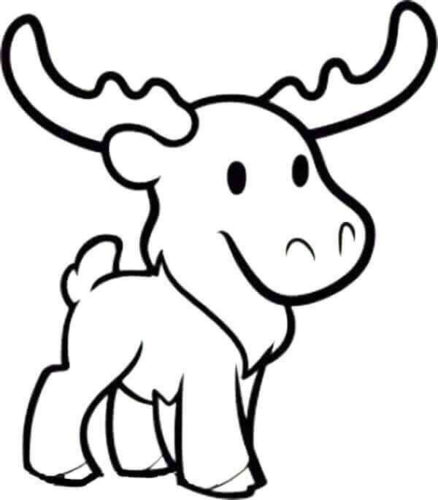 Though an adult moose may look quite sturdy and not at all cute, this baby moose is here to make you fall in love with it. Bearing a happy look on its face, even the antler on its head adds a touch cuteness to it.
A Cupcake So Cute, You'd Only Want To Look:
When decorated properly, a cupcake has all the ability to look super cute. Fill in some bright and fun colors you would like to see in a cupcake on this illustration.
Cute Coloring Page Of Food:
From doughnuts to cupcakes and ice-cream, this coloring page has surely delivered on its fun and cute food illustration. Identify each of the different food items and give it your favorite colorful flavors.
Cute Puppy, Looking Pretty:
As it's playtime this cute puppy is enjoying being out in the garden. She looks as pretty as the flowers blooming brightly behind her.
Cute SpongeBob Saying I Love You:
Joining in on the cuteness ride is the ever-lovable SpongeBob. He is here to spread the message of love with the bubbly "I Love You" message. Show him some love with your happy colors.
Being Cute With Disney's Donald Duck:
Talking about cartoon characters, here is one of the most popular Disney characters. Yes, it's a baby version of the Donald Duck.
Jumping With Cute Jumpy Frog:
Time to get up and jump with joy, just like this cute little jumpy frog. Dressed for a fun time in stripes, make sure to fill in some cool colors.
The Adventurous World Of Cute Mario:
For video game enthusiasts among you, this coloring page is especially for you. The cute and hardworking Super Mario is running here on the page with all the elements of the game like stars and mushrooms etc. illustrated behind him.
Cute Owl Eyes Staring From The Tree:
Owls are nocturnal creatures and have big eyes to help them see in the dark. Those hypnotic big round eyes! They seem to be staring at you. Quickly print and color them before you get hypnotized.
Cute Unicorn Having Rainbow Fun:
Flying above in the clouds, this uniquely special creature seems to be having lots of fun. With rainbow sparkling bright and joyful clouds, this cute unicorn is in heaven. Print this coloring page and fill the wonderful world with brilliant and bright colors.
Sneaky Shark With A Funny Smile: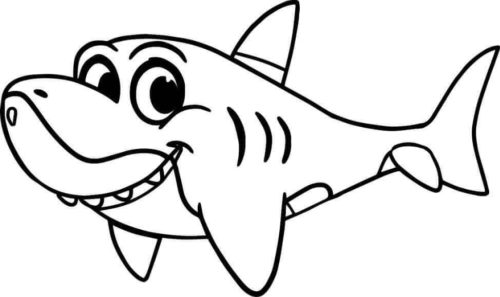 Contrary to the popular image of a vicious being, here is a shark that is being a little naughty and funny. Smiling wide, this sneaky shark is appealing to your fun side. Appreciate the gesture by printing and coloring this shark with some happy colors.
Tiny Garfield With A Giant Drink:
The ever grouchy and lazy cat, Garfield is having a blessed day on this coloring page. He has just found himself a giant cup full of his favorite drink. The joy is apparent in his smile. Print this coloring page and capture that sneaky smile in colors.
Little Llama Can't See Through Her Fur:
This fluffy being is a baby llama, with a thick fur on its body. The fur is so thick that it seems to have covered portions of her head, partially obstructing its vision. Cover this wonderful animal with some beautiful colors.
Hardworking Minion Greeting You:
Catapulted to worldwide popularity with their appearance in the film Despicable Me, here is one of the minions waiting to greet you for the day. Did you catch the naughty little smile on its face? It is still wearing a uniform, perhaps it's on a break from his work.
Pooh Drinking Tea, Looking So Happy:
Even Pooh is on a break on this coloring page. Unlike the minion, Pooh is enjoying his break with a refreshing cup of tea to rejuvenate himself. Print this illustration and give it some wonderful colors.
Pusheen Eating Ice-cream:
Happy-go-lucky and a real foodie, Pusheen the cat is slurping on this delicious ice-cream. You can imagine what flavor of ice-cream it is eating while you print and color this coloring page.
Soda Pop Can Bubbling With Cuteness:
Fizzing and bubbling with nervous excitement and playful cuteness, this cute soda pop can is ready to get you all pumped up. Print this coloring page and fill this soda pop can with your favorite colors.
Teddy Bear With A Heart-Shaped Cushion: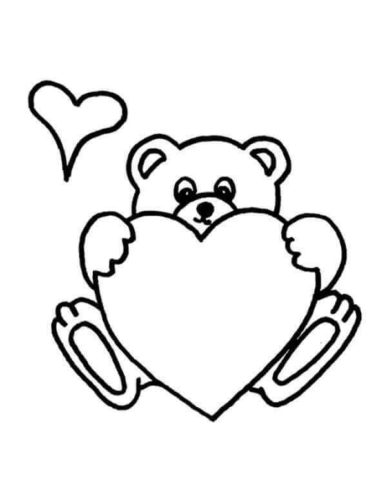 This coloring page is full of furry and fuzzy love. Thanks to this adorable teddy bear who is welcoming you with a soft and comfy heart-shaped cushion. Give this illustration all your warm and loving colors.
Tweety Being A Cutie Pie: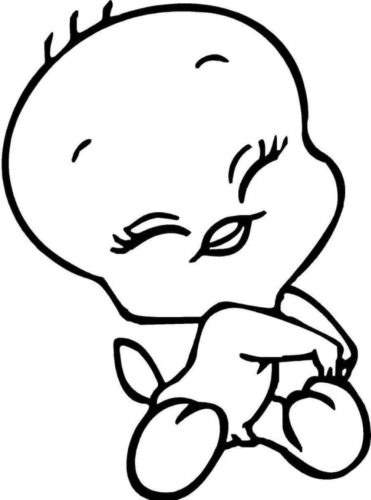 Who better to convey cuteness than the adorable little birdie, Tweety? From just the way she is sitting with closed eyes and folded hands, you can feel the cuteness exuding from this illustration.
   30. Doggos Ready To Celebrate Christmas: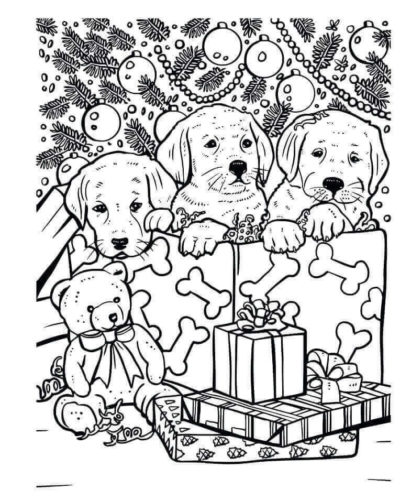 These doggos look super adorable stacked in a Christmas gift box. And they sure look very excited to celebrate Christmas.
With that really cute illustration of Tweety, we have come to the end of this absolutely fun and extremely loveable collection of cute coloring pages to print. Hope you were smiling all the way while coloring these brilliant illustrations. You can share this joy with others by coloring this collection of cute sheets full of animals, birds, and other cute things, along with your family or friends.