Hello, our lovely readers! How are you all doing today? I hope you're all doing great and waiting for the release of Disney and Pixar's "Coco", as much as I am. The film is basically based on Dia de Muertos, a Mexican holiday, which celebrates the dead. Sound a bit spooky, right? But the movie is far from it. Going by the trailer, "Coco" is about a 12-year-old boy Miguel and how he lands in the Land of Dead due to a mishap. We're having great hopes for this movie and strongly believe that it will break all box office records. We've even got you a small collection of printable Coco coloring pages to keep you occupied until the movie released. Check out the printable Disney Coco coloring sheets below.
Printable Disney Coco Coloring Pages
Miguel:
Meet, Miguel Rivera, the lead character of Disney's upcoming film, "Coco". Miguel is a 12-year-old boy who accidentally finds himself in the Land of Dead during the Día de Los Muertos holiday. He asks Ernesto de la Cruz to send him back to the Land of the Living, but it's too late. Miguel has always loved music but struggles against the age-old ban against music by his family.
[ Read: Day of the Dead Coloring Pages ]
to join this conversation on GitHub. Already have an account? Sign in to comment Footer © 2023 GitHub, Inc. Footer navigation Terms Privacy Security Status
Ernesto:
Here's a coloring page of Ernesto de la Cruz, an important character from this movie. This once-famous singer charmed and dazzled the audience with his singing and of course good looks. His strong morals and fondness for standing up for fellow Mexicans made him a Mexican pride. However, Ernesto died due to unspecified reasons and now resides as a soul in the land of the dead. The movie revolves around Miguel finding Ernesto, who he believes to be his great grandfather.
Hector:
Meet Hector, one of the primary characters from the movie "Coco". Hector, the Mexican trickster spirit appears in the shape of a skeleton to the mortals, including Coco. He is the one who helps Miguel find the long lost singer Ernesto de la Cruz and escape the land of the dead. Hector might be mischievous, especially for his love of playing pranks on others, but he's very friendly and benevolent.
Dante:
Here's a coloring page of Dante, a Xoloitzcuintle dog who happens to be Miguel's pet. Going by the trailer, Dante doesn't just love Miguel, but even food a lot. The way he looks at food, with so much sincerity, only people with extreme love in their heart can do that.
Dante And Miguel:
Here's a coloring page of Dante and Miguel, the inseparable duo of the movie. Dante loves Miguel so much that he even reaches the Land of the Dead to find his master. That's precisely how dogs are. They never think twice before putting themselves in danger for their wellbeing of their masters. We can't wait to see the friendship between Dante and Miguel in this feature film.
Happy Dante: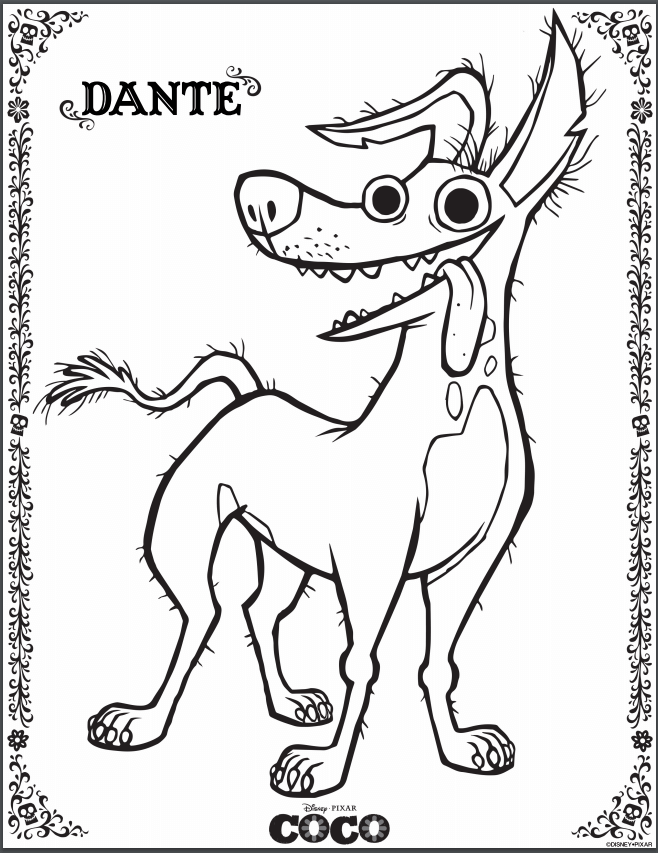 Dante looks so very happy on this coloring page. He's probably elated seeing Coco perform so well. You must have noticed that Dante's tongue always hangs on one side. That because Xoloitzcuintle keeps losing teeth throughout their lifetime, which results in the hanging of the tongue. This is why the filmmakers decided to make this trait a significant part of Dante's character.
Disney Coco Activity Sheet:
Below is our "Coco" activity sheet, which children can after they have colored all the images. You need to help Dante reach Miguel through the marigold maze. Kids can even color the maze after they're done with the activity. It will hone their creativity and motor skills as they fill in the fine lines.
Miguel And Hector: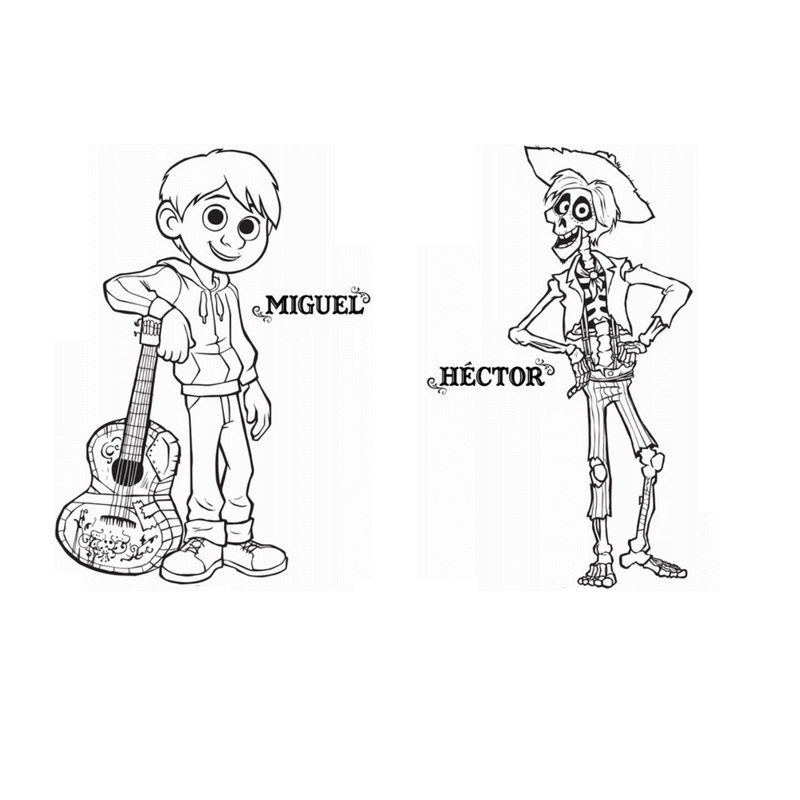 This coloring page features two of the most significant characters from the movie "Coco", Hector and Miguel. 
Ecstatic Coco:
Miguel With His Parents Coloring Page:
Miguel Playing Guitar:
Enrique And Luisa Coloring Page:
Abuelita And Miguel:
Dante With The Bone:
[ Read: Dog Coloring Pages ]
Miguel With His Father Coloring Page:
Dante Relishing The Food Coloring Page:
Abuelita In Action:
Miguel And Dante Having Fun:
Abuelita Coloring Page: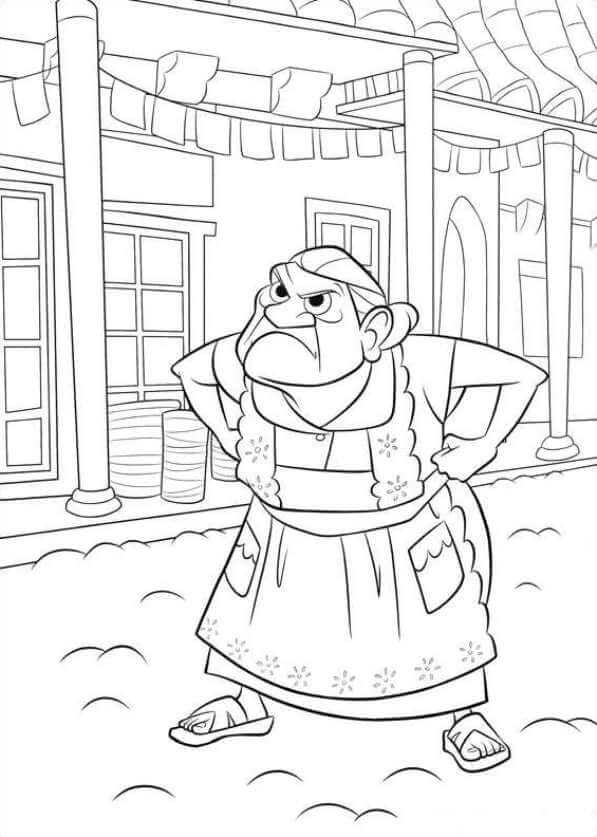 Abuelita Chasing Everyone:
Ernesto de la Cruz In HIs Life Form Coloring Page:
Coco Polishing Shoes:
Mama Coloring Page: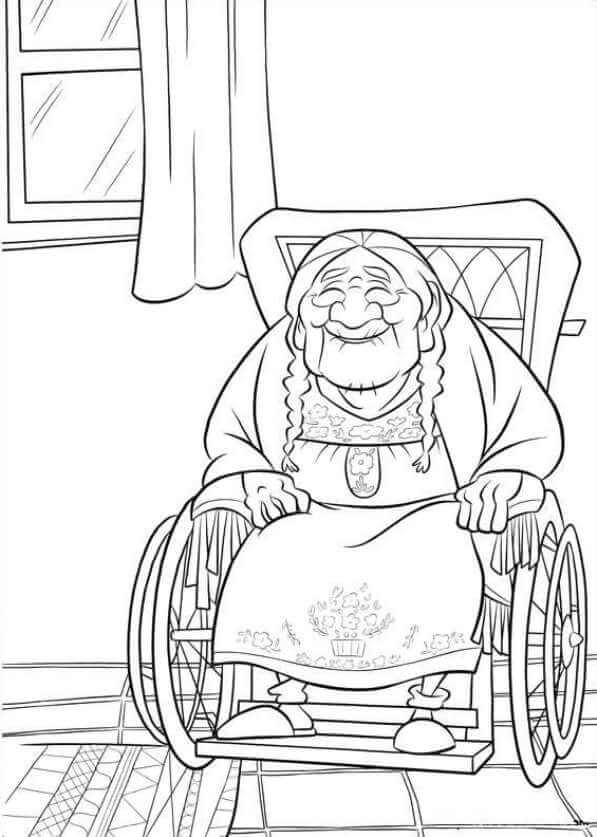 Happy Coco:
Coco As A Superhero:
Miguel Looking At His Family Portrait: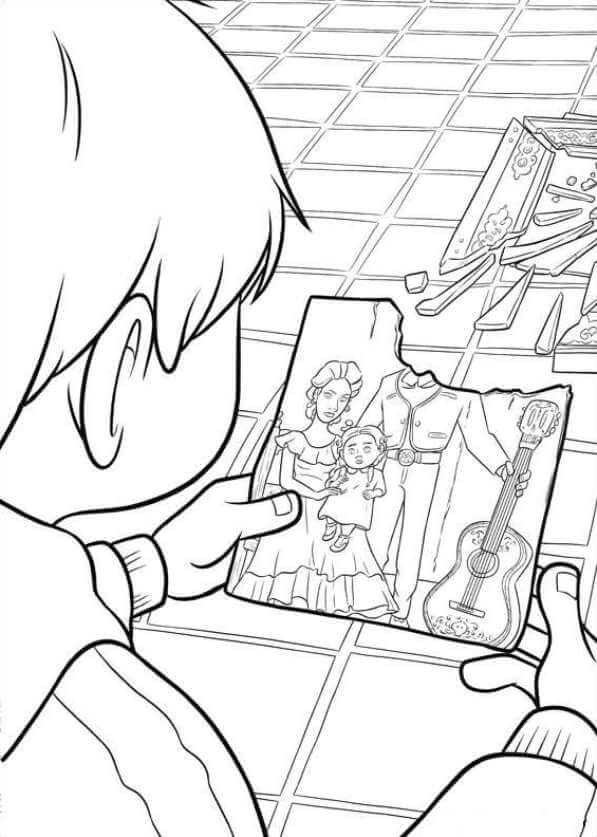 We hope you all enjoyed our collection of printable Disney Coco coloring pages. All our printable Coco coloring sheets are free and you can print out as many as you like. Don't forget to check out our Trolls coloring pages and Sing movie coloring pages. Until then, happy coloring.