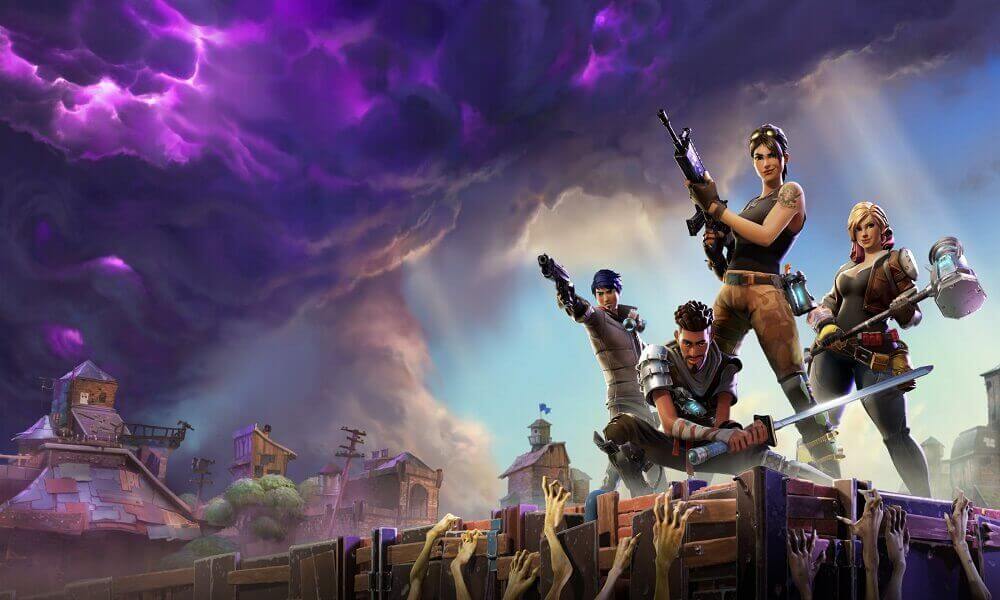 If you're a major video game fan and have been reading some news on video games in the last few weeks or months, you must have read about the Fortnite Battle Royale, the predecessor of Fortnite. This exciting, fast-paced survival game, created by People Can Fly and Epic Games, was released on July 2017 and in just a year, millions of people, including children have become enamored with this game. The game Fortnite is set on Earth, where an appearance of worldwide storm disappears more than 98% of the world's population. This gives rise to zombie-like creatures, which begin attacking the remaining 2% population. The soldiers and commandos then build fortifications, fight the storm, construct weapons to protect the survivors. Since this video game is highly popular with the children, we decided to come up with a collection of free printable Fortnite coloring pages, along with some Fortnite Battle Royale coloring pages. Check out the free Fortnite coloring sheets to print below. We've even got Fortnite Omega coloring pages for you all.
10 Free Printable Fornite Coloring Pages:
Fortnite Cupid Coloring Page:
Here's a coloring page of the cupid launched by Fortnite this year on the occasion of Valentine's Day. The cupid outfit will give a head to toe transformation to the players and will make them feel all lovey-dovey. Furthermore, you'll even get bows to hunt your prey and eliminate those pesky zombies.
Master Grenadier Dabbing Coloring Page: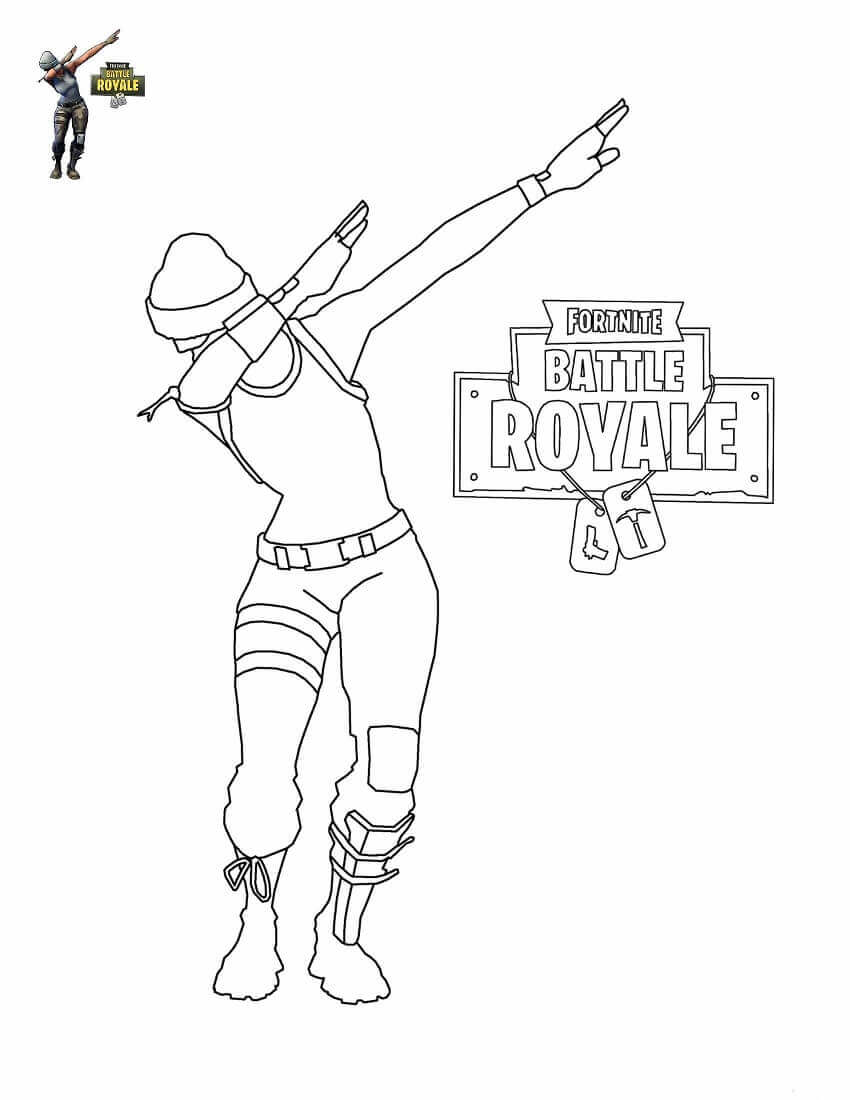 This coloring page shows the ultra sassy and fearless Master Grenadier dabbing. Dabbing, we all know, is the latest trend. It's a dance move in which the dancer drops its head into the crook of the slanted arm. This dance move is so popular that it has even got Master Grenadier in its spirit and we must say she has done it really well.
Fortnite Pumpkin Launcher Coloring Sheet: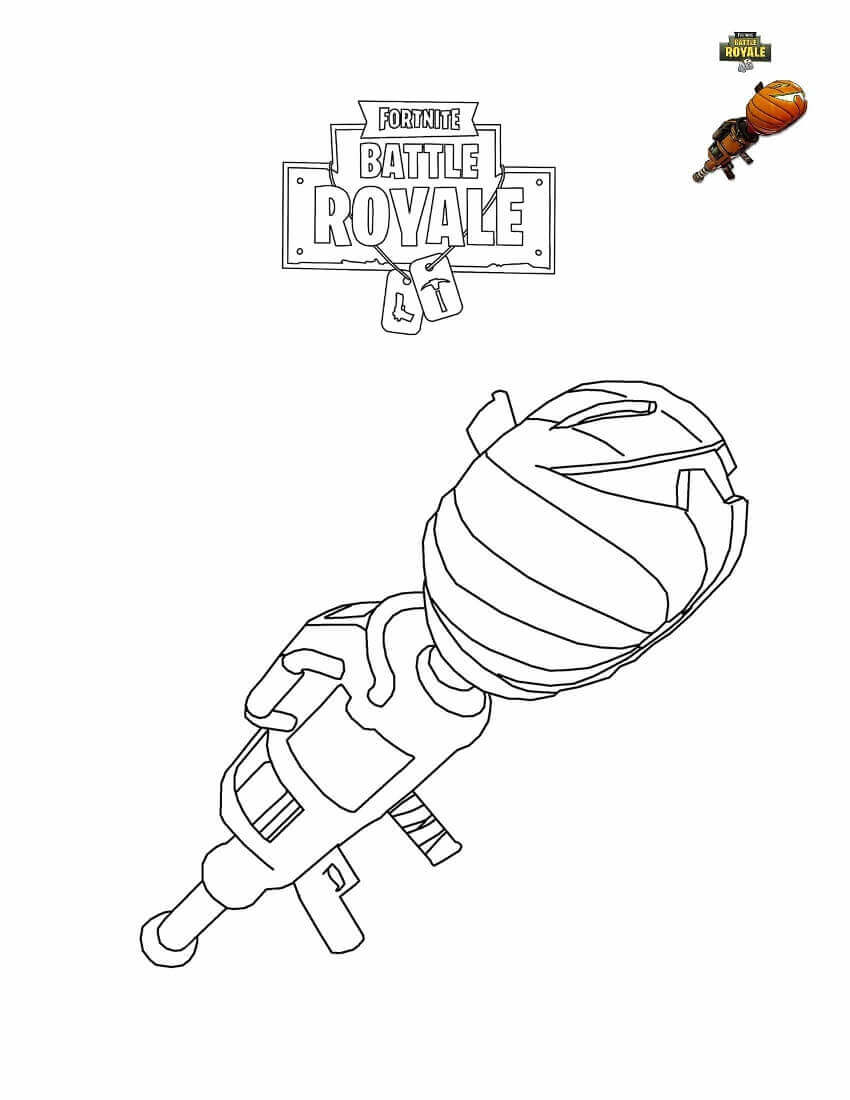 Here's a coloring sheet of the ultra sassy Fortnite pumpkin launcher, launched on Halloween last year. The launcher has a jack-o-lantern attached to one of the its end, which is sure to scare off the zombies. We, honestly, haven't seen a cooler weapon in Fortnite.
SCAR From Fortnite Coloring Page: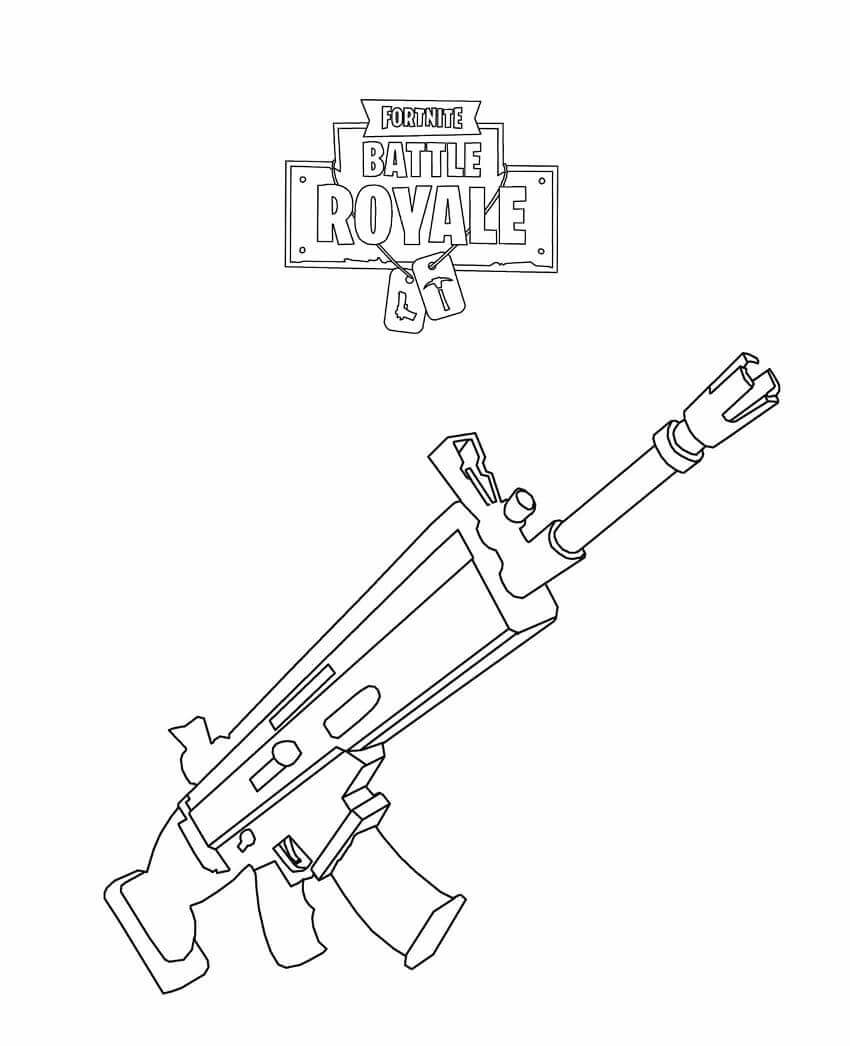 Here's a coloring sheet of the legendary SCAR, the legendary assault rifle. This stunning rifle is available in both Battle Royale and Save the World, in Common, Uncommon, Rare, Epic and Legendary versions. We totally love the Light Bullets it uses in the Save the World version. Do you know the full form of SCAR? It's Special Operations Forces Combat/Capable Assault Rifle.
Shock Trooper From Fornite Coloring Picture:
This Fortnite coloring sheet features the Shock Trooper, a fighter that has the ability to focus and buff the shockwave ability of the soldier. Furthermore, it increases the damage and radius of the ability, transforming the solder into no less than a human grenade. You'll find Shock Trooper Renegade in Rare, Epic and Legendary version of the game.
Warlord From Fornite Coloring Image:
Here's a coloring sheet of Warlord from Fortnite, better known as Sergeant Jonesy. He's a brave and courageous soldier and is seen here is diving in the sky. We're sure it's not for leisure purpose, rather, he's fighting the bad guys. After all, Sergeant Jonesy is extremely macho.
Survivalist From Fortnite Video Game Coloring Page: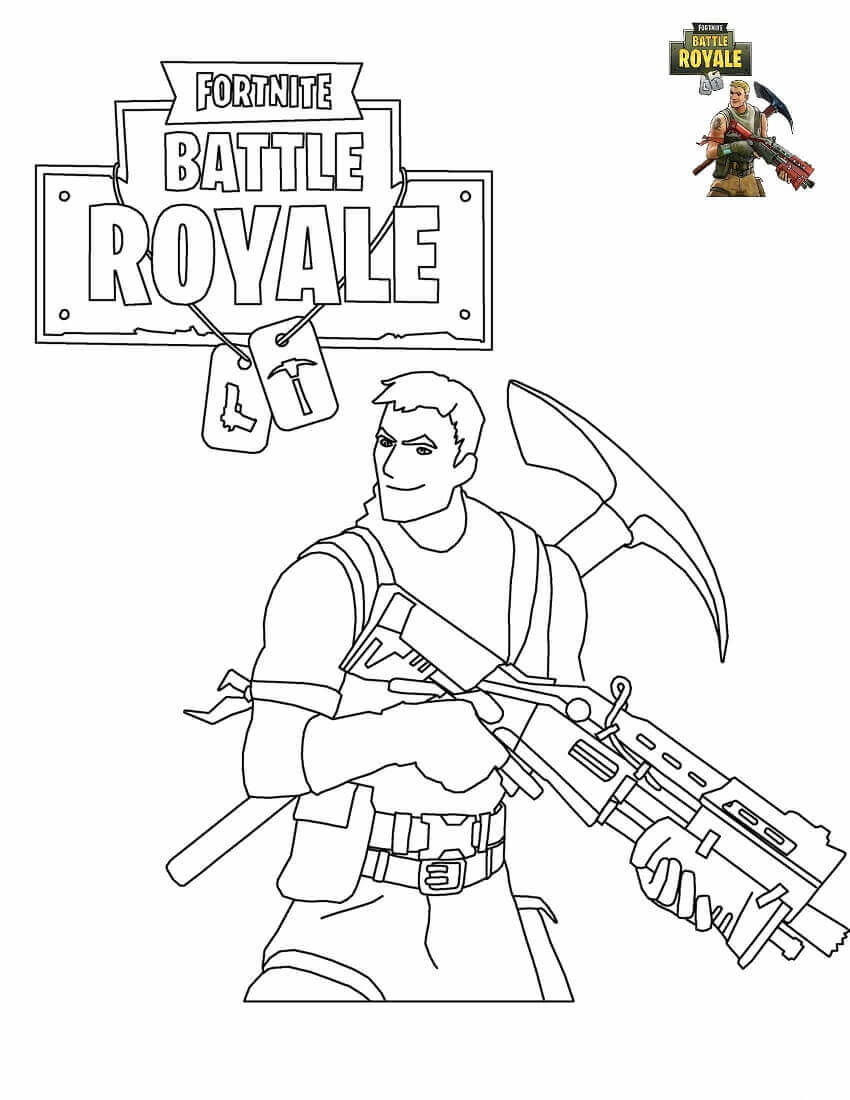 This coloring sheet features the Survivalist from the Fortnite video game. The survivalist has the ability to kill the enemy with a ranged weapon. Furthermore, Survivalists can even emit shockwaves that can knock down the enemies within one tile range.
Fornite Battle Royale Coloring Page: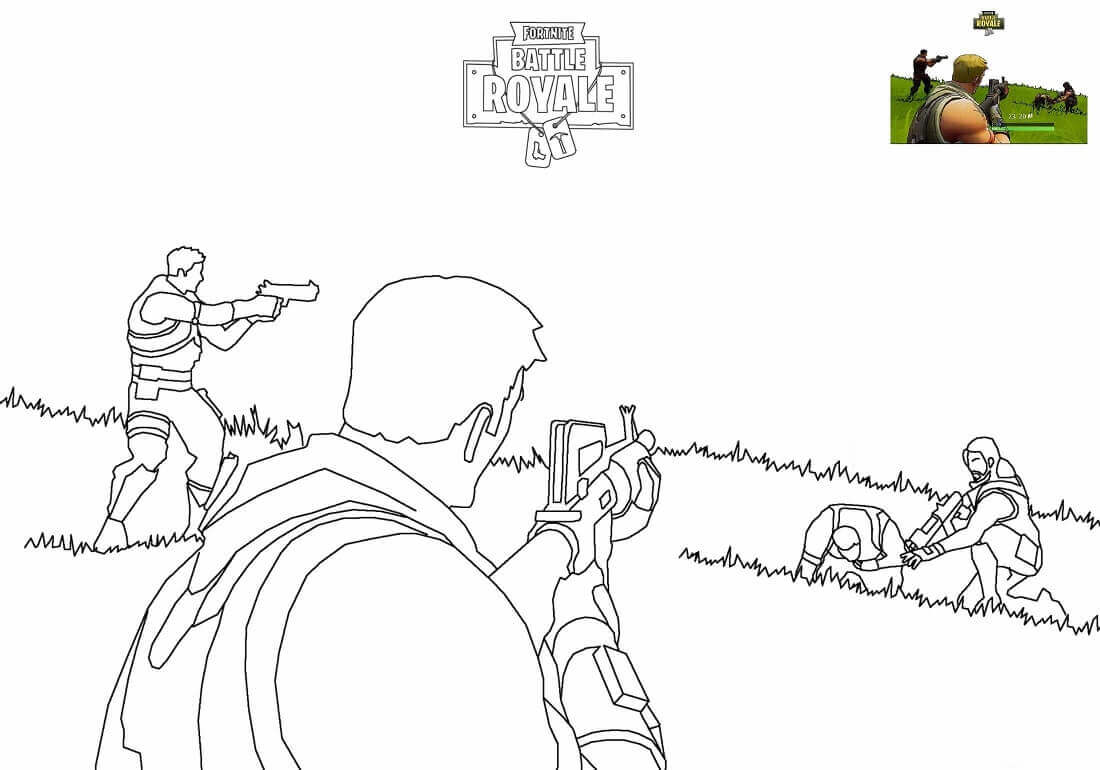 This exciting coloring page features the awesome Fornite Battle Royale with a soldier in action. Battle Royale is the recent version of Fornite released by the founders and has already taken the world of the gamers by storm. In this version, play can play as long as there are enough players online, without any form ending. Pretty cool, isn't it?
Fornite Master Grenadier Coloring Page:
Meet, Ramirez, better known as Master Grenadier in the Fortnite game. This soldier subclass is one of the few to come in the mythic level. Master Grenadier can focus on frag grenades and can increase the amount she can carry, until the energy field lasts.
Fortnite Commando Coloring Page: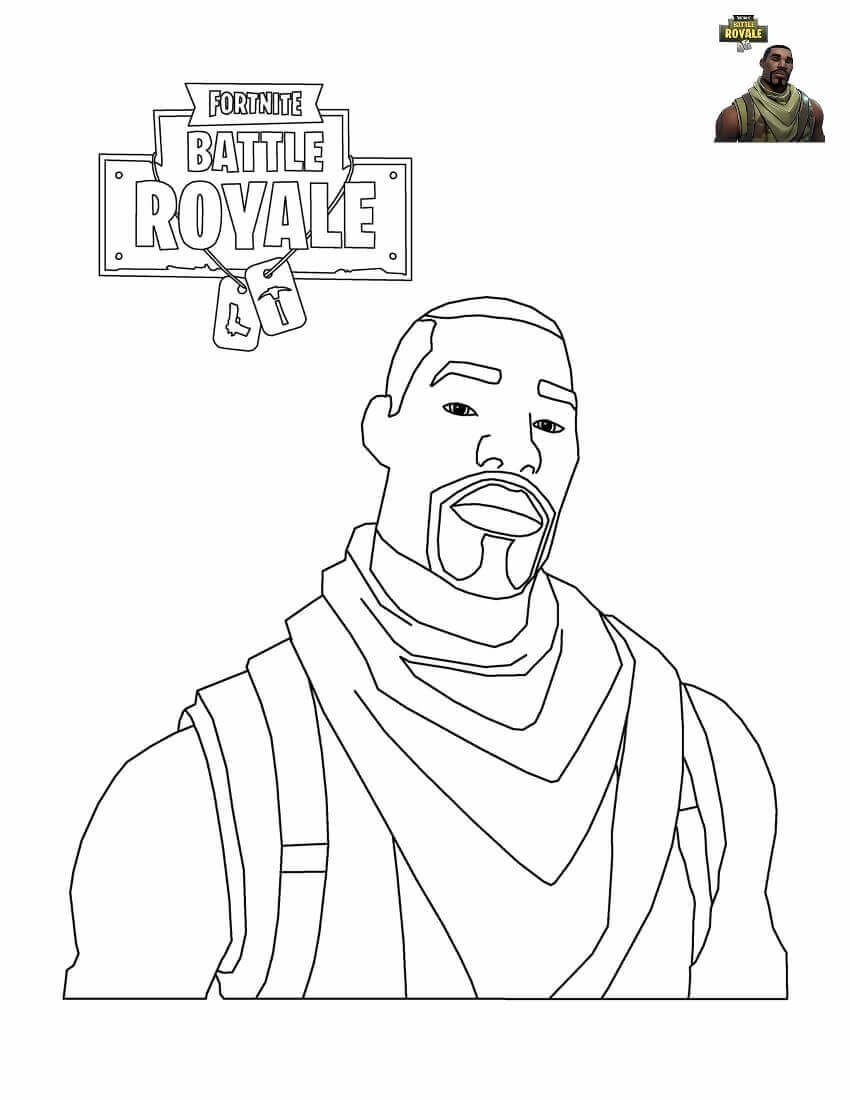 The Commando in the Fortnite day has several perks and advantages, depending on the level of maximum evolution of the hero. It can fire up to 18 times in a single second, taking down maximum zombies.
Some More Fortnite Coloring Pages To Print:
So how did you like these free Fortnite coloring pages printable? Those kids who are barred by their parents from playing Fornite video game will definitely enjoy filling these Fornite coloring sheets. In the meantime, you can check out our Bendy and the Ink Machine coloring pages. We're sure you'll like them.
DISCLAIMER: We, at Scribblefun, have no intention of infringing your copyright, artistic rights or legitimate intellectual rights. The images found in our articles are believed to be in 'public domain' or are of unknown origin. If the RIGHTFUL OWNER does not want their work displayed here or want credit, feel free to contact us. Furthermore, the content of this site is free and ScribbleFun does not charge users for downloading or printing images or wallpaper.