The heart is what makes us feel in love. It understands that who must be loved and cared for. Whenever you love a person, you understand it easily because of your heart and its ability to understand love. As Valentine's Day is just around the corner, you might want to show your love to your family and friends. And we've got you some free printable heart coloring pages. You can gift these hearts coloring sheets to your loved ones to show them your love.
Free Printable Heart Coloring Pages
American Flag Heart Coloring
This coloring page features an American flag in the shape of a heart. We think it's a perfect coloring page to show your patriotism. Colour it in signature hues to show everyone how much you love your country.  
Hearts Within Heart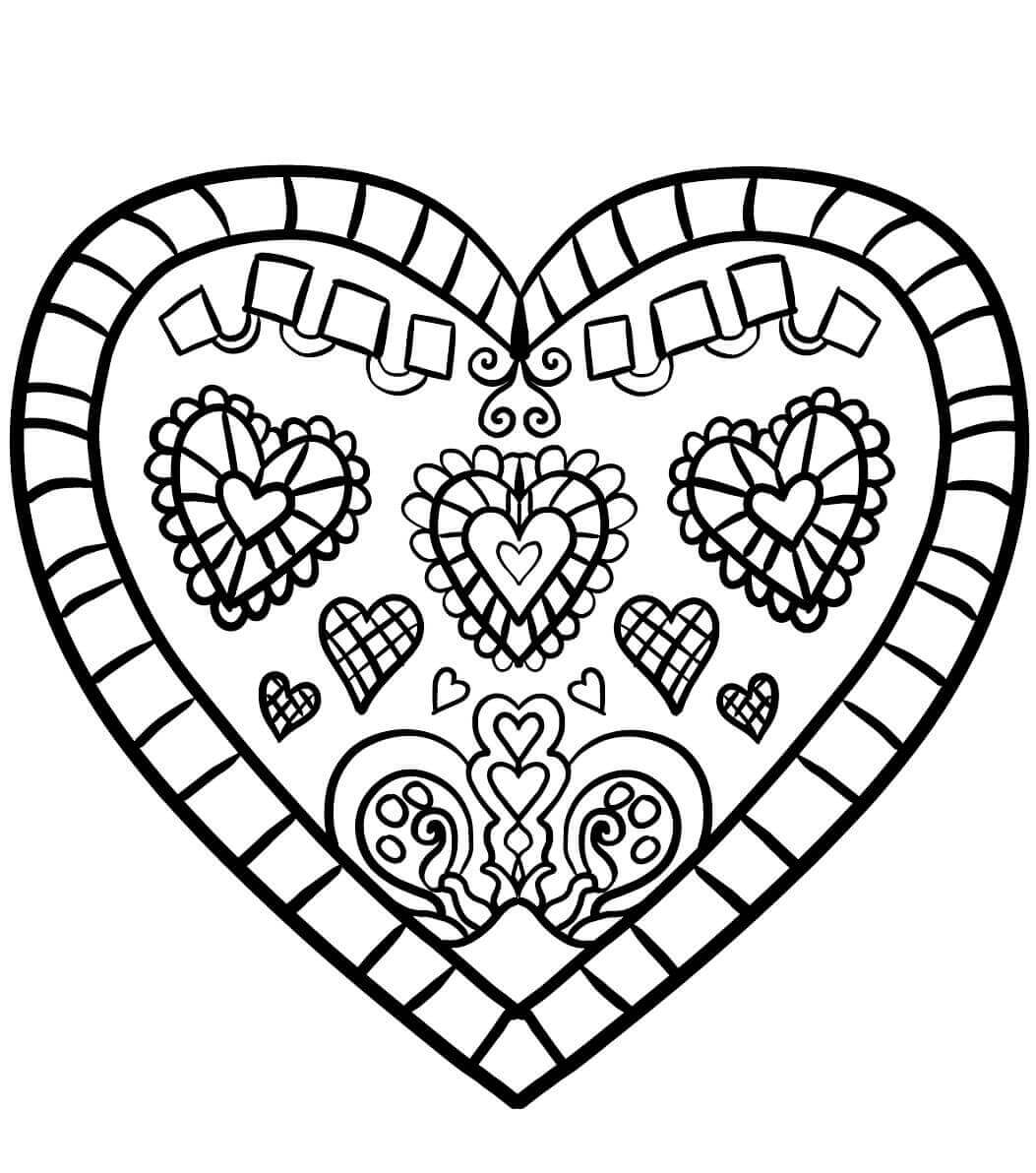 There are many hearts within this single heart. All of them are so beautifully decorated and are waiting to be colored. They are in a hurry to reach the people to send them a message of love. They want to tell people how much you love them. For this, all you have to do is color them as beautiful as their patterns are, and voila they are ready for gifting.
to join this conversation on GitHub. Already have an account? Sign in to comment Footer © 2023 GitHub, Inc. Footer navigation Terms Privacy Security Status
Cupid's Heart
This is Cupid's heart. It comes with an arrow and ribbon. The arrow is for Cupid's use so that he can spread the love. He dips the arrow in the heart filled with love and sends them to people. Then they can understand love and love others. The ribbon is to tie people together and keep them together forever.
To Bind The Three Hearts Together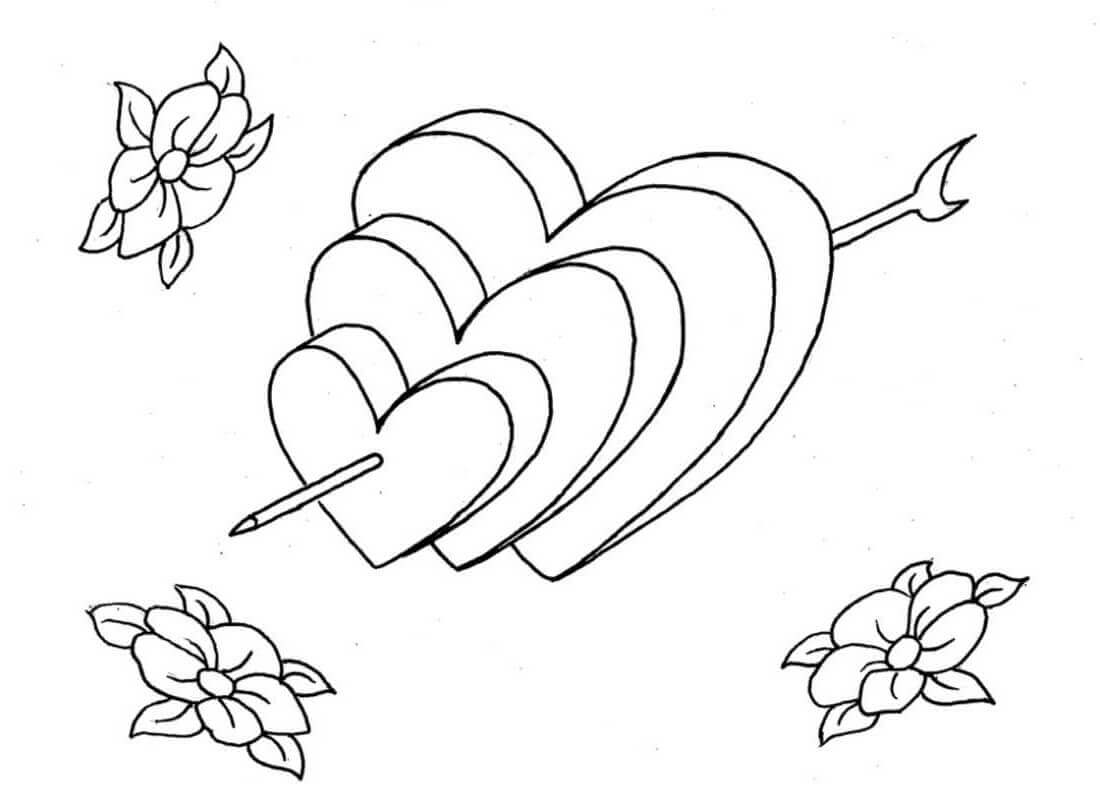 These three hearts were shot by Cupid to keep them together. They were born at different times, but the Cupid wanted them to be together. So he shot them with a single arrow and the love grew between them. They started caring for each other and live happily.
Cupid's Bow Of Love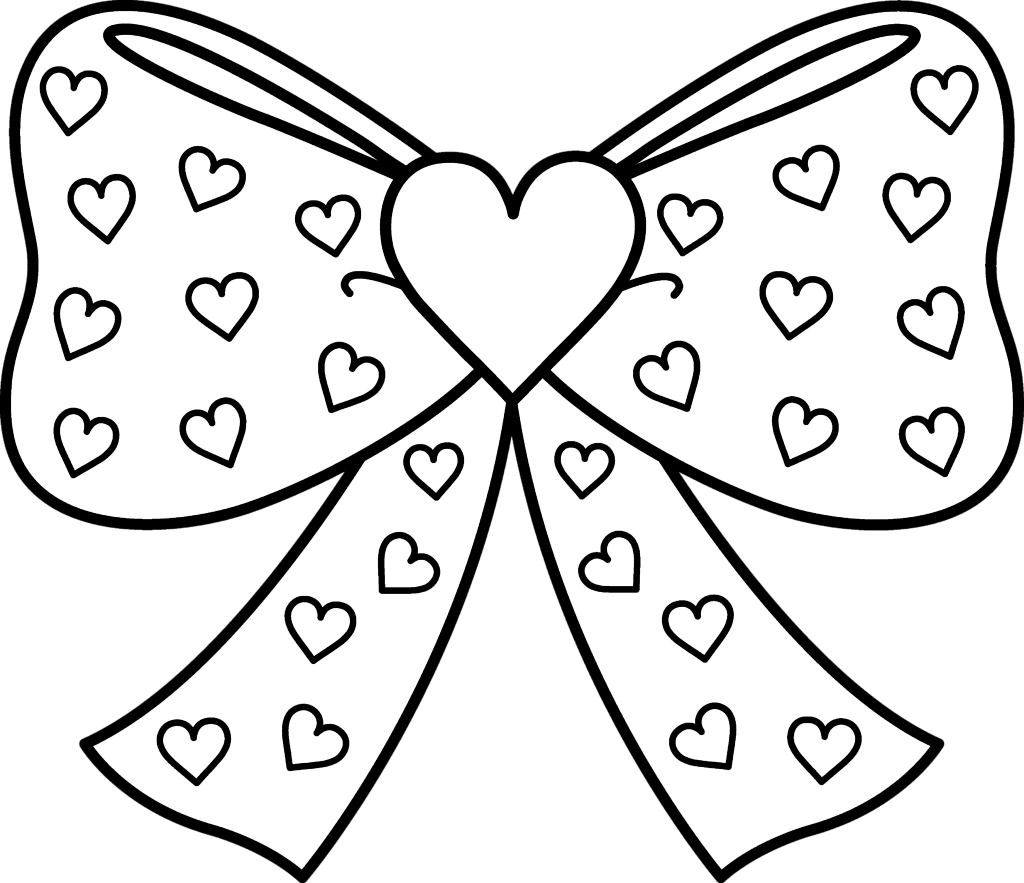 This heart coloring page features the Cupid's bow of love. Whoever wears it is loved by everyone. The one wearing this bow can never hate anyone and loves everyone. Cupid gifts it to the people who are the most loving and caring of all. But this time he forgot to get them colored, and no one would want to wear a black and white bow. Can you help Cupid by coloring this bow?
Card For Valentine
An I Love You with hearts will be a perfect card to wish your loved ones a Happy Valentine's Day. All you need to do is color this card with all the colors you have. But choose the colors which are bright and looks beautiful. Fill the hearts with the color of love, and there are flowers to color too! Have fun coloring them.
The Love Icon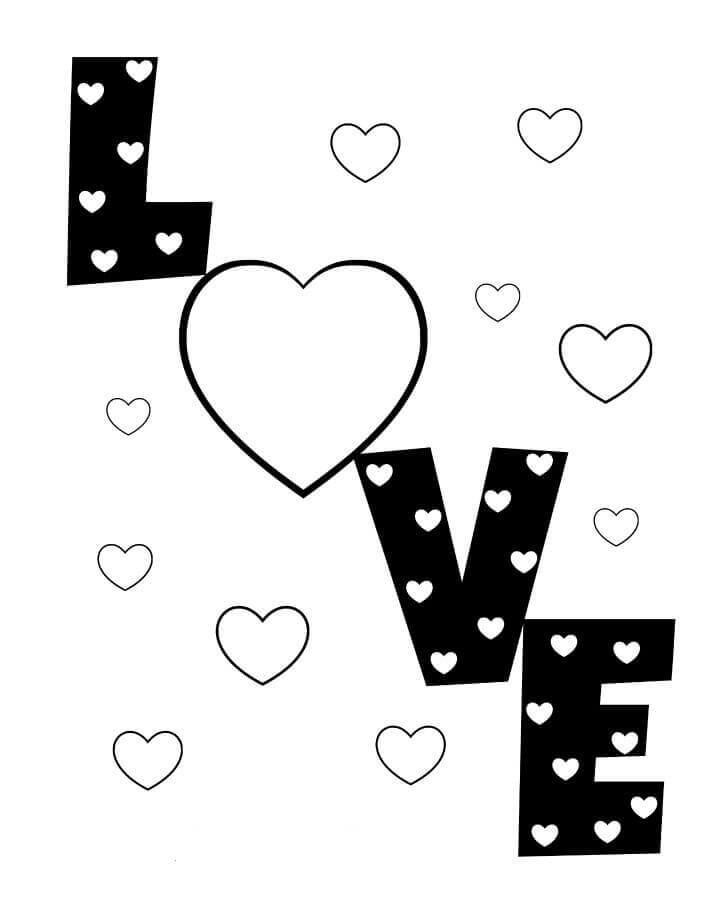 Give this love to the one you love the most. You can choose various shades of red and pink to color the alphabet and make the background bright yellow. There are so many other hearts as well. Colour them in all your favorite colors. Choose different colors for all the hearts and make this card beautiful.
Cupid's Assistant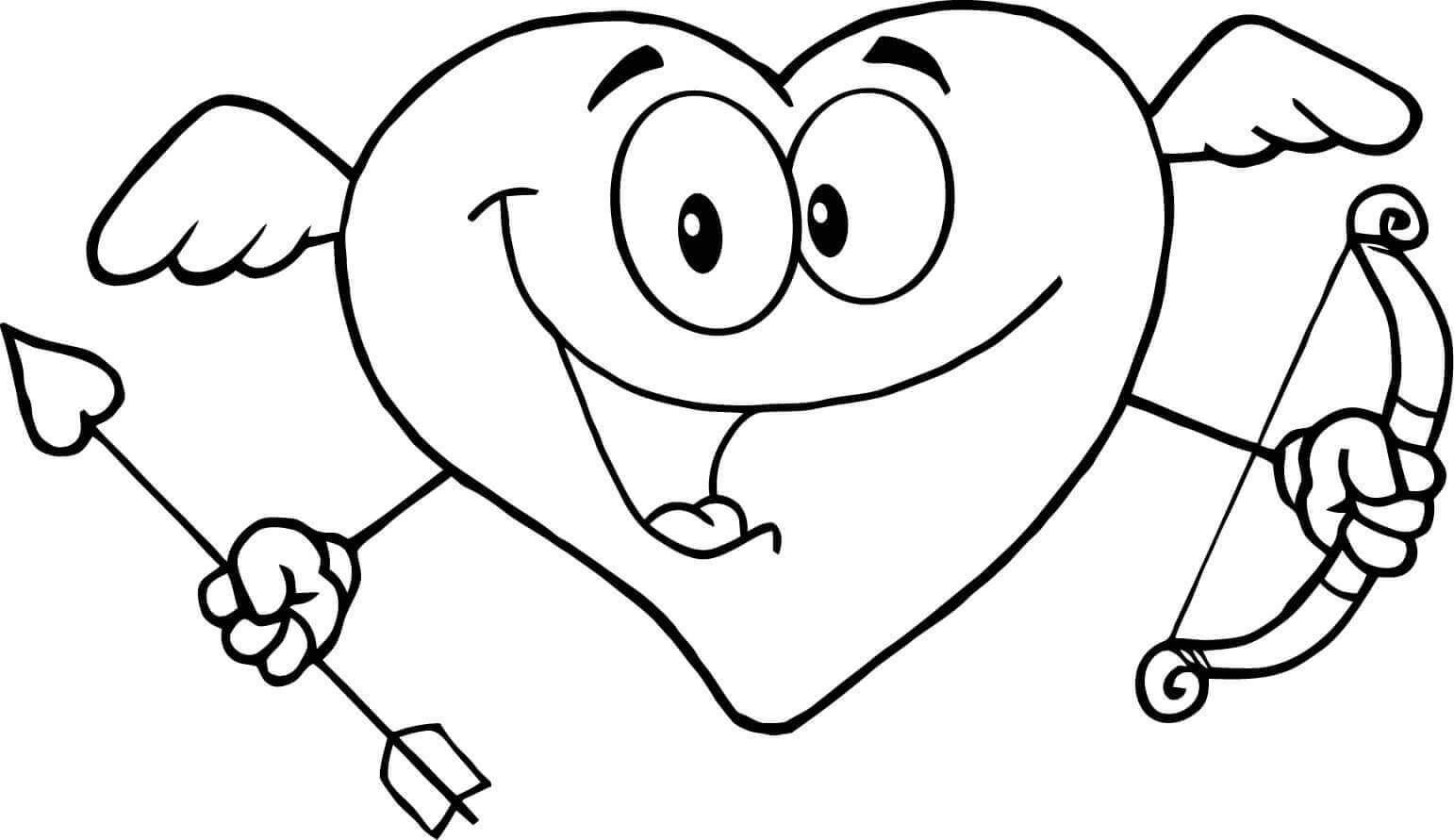 Cupid shot a heart, and that heart turned into a living being. He has been working under Cupid's guidance ever since. He works as his assistant and wherever Cupid can't reach, he reaches. When Cupid is very busy, he sends this heart for assignments. He also has a bow and arrow and works the same way as Cupid.
Heart Garland
When Martha wanted to tell her parents that she loves them, she couldn't think of ways to tell them that. She didn't want a card or chocolates for this, so she decided to do something new. She collected fresh flowers from the garden and took them to a florist friend. The friend then sews the flowers together in the shape of a heart. She gifted her parents a heart that was her hard work and smelled good too.
Paint The Glass Of Love
This pattern for love glass needs to be colored. The painter wanted to color before he goes to his family, but he was very busy. He had to go home earlier, and the glass remained unpainted. This glass needs to be installed in a local gallery, and they need it as soon as they can. Will you help them by coloring this glass so that they can install it before the gallery opens?
Who Is The Best Of All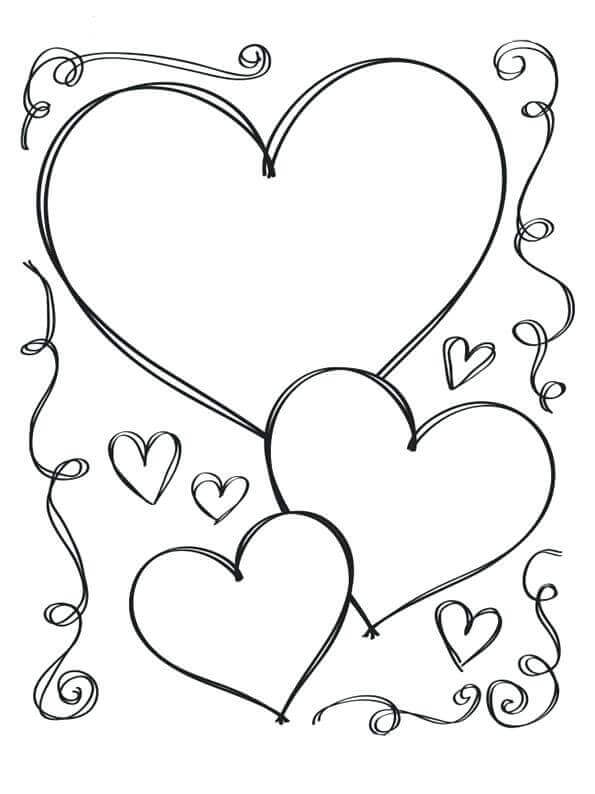 Hearts are everywhere on this Valentine's Day. When the competition started that who is the most beautiful hearts of them all, everyone wanted to be the first. They organized the competition, and the race started. There was a weak and old heart amongst them, as he started running, he fell down. Every other heart ran past him as they wanted to win. But two hearts who were the kindest, went back to help him up. They won the competition.
A Card Full Of Flowers And Love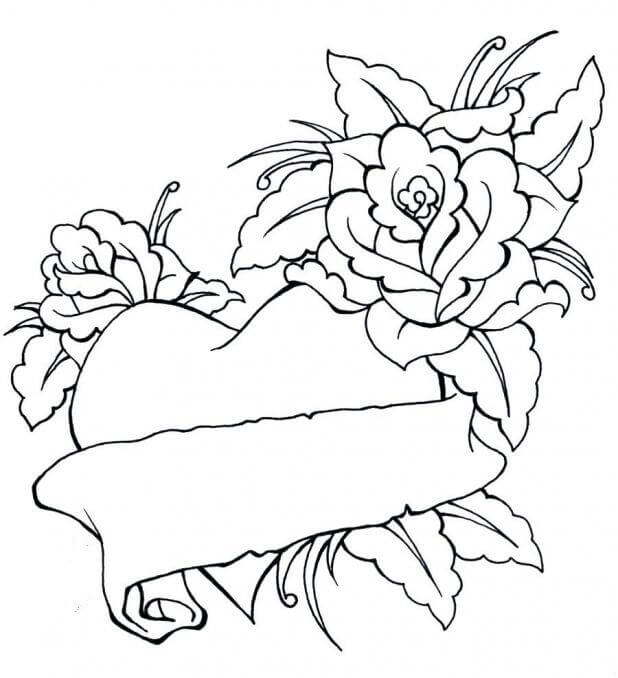 When you want to tell your loved ones that you love them, you have to tell them that you love them. Or you can color a beautiful card like this and give them a memory for a lifetime. The fresh flowers on the card and a simple and beautiful card. Just don't forget to color the card and write I Love You before you gift it to someone.
Flowers For Special Person
Flowers are loved by everyone, and they make any day a special day. For a day filled with fresh flowers will be a very lovely gift. A heart filled with flowers will be even better. Will you color them to make them more attractive and bright for the special person. And not to forget, it's a heart coloring page for adults.
Baby Bear's Dream Of Flying
Baby bear wanted to fly in the sky. He was never getting a chance to do the same. But on Valentine's Day, his parents arranged a balloon ride for him so that he can fly in the sky. They got the biggest balloon filled with helium gas and tied it to his stomach safely. Baby bear was then able to fly and he was very happy.
A Painter's Job
This can be a heart filled with hearts. It can be so beautiful but there is no color in it. They wanted to color them but they didn't have the painter to paint them. So they were looking for a painter who will be perfect for the job. Someone in the creative circle suggested your name to them and they have come in hope of getting the hearts colored for you.
A Letter To The Painter
Dear Painter
My son is holding the big and heavy heart for you. He got it from the store and wanted to gift it to his best friend. But when he received the heart, it had no color and nothing written on it. This made him very sad. So I am sending him to you so that you can color and write some loving message on the heart for him. We will be very grateful to you.
Thanking you
Mama Bear
Your Own Special Way
When everyone is busy buying presents and cards for their loved ones, you can make a simple heartfelt card for your loved ones. A handmade card will be loved by them as you will work hard to make it beautiful. This card comes with the flowers and space in the heart to write something. Tell them that you love them in your special way.
Anatomy Of Heart
This is what the heart looks like. The small beat you can feel on the left side of your chest is a sound that is made by a heart that looks exactly the same way as this one. It comes with a lot of red with lines of blue as veins to pass the blood.
Sign Of Cupid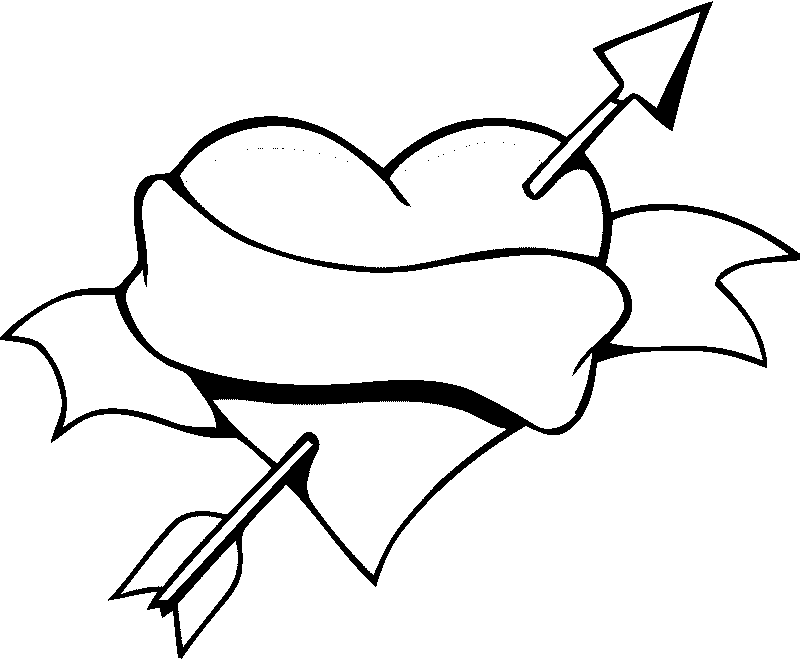 A tied-up heart with an arrow is the sign of Cupid. Wherever this sign is there, that means that the Cupid has just passed by. The red glowing heart with an arrow so blue is so attractive that people fall in love with it very quickly.
Help Prince Find His Lady Love
Here's another hearts coloring page for adults. Can you make out the face of a lady hidden behind this heart-shaped mask? She is getting ready to enter the ballroom for dance. You can help the Prince in finding her by making her mask colorful. The Prince will surely notice the beautiful painted mask by you and then the lady behind the mask.
Colour The Hearts
These are five hearts that can be painted and taped in your house to give it a very loving feeling. The colour which the hearts need is written on them. Just color them and then cut them carefully in shape and tape them wherever you want.
Picnic Of Hearts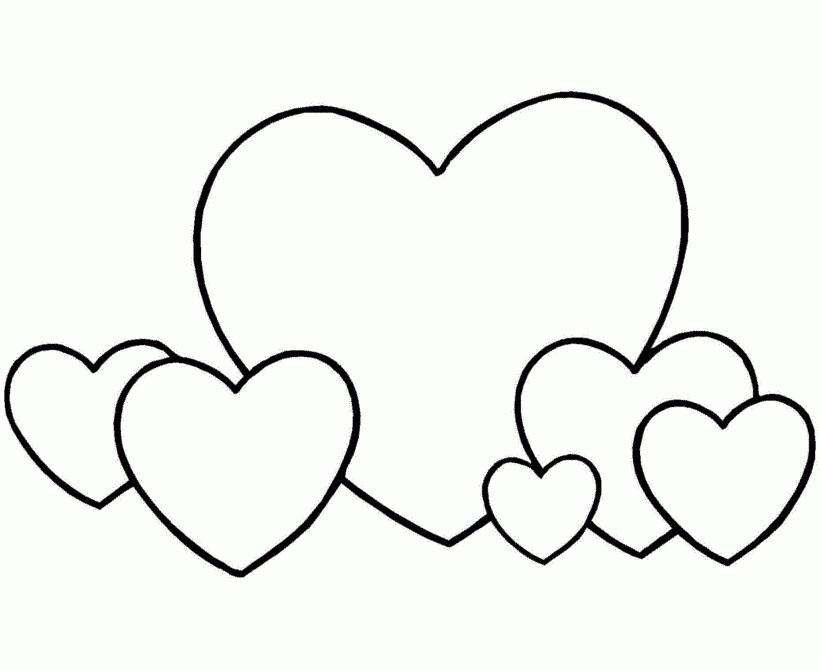 This is a family of hearts. They are out for lunch on Valentine's Day. Mister and Missus heart took a day off their work and helped each other in preparation for picnic lunch for their family. They also packed some baked goodies and cold drinks for a warm day.
A Hearty Photoshoot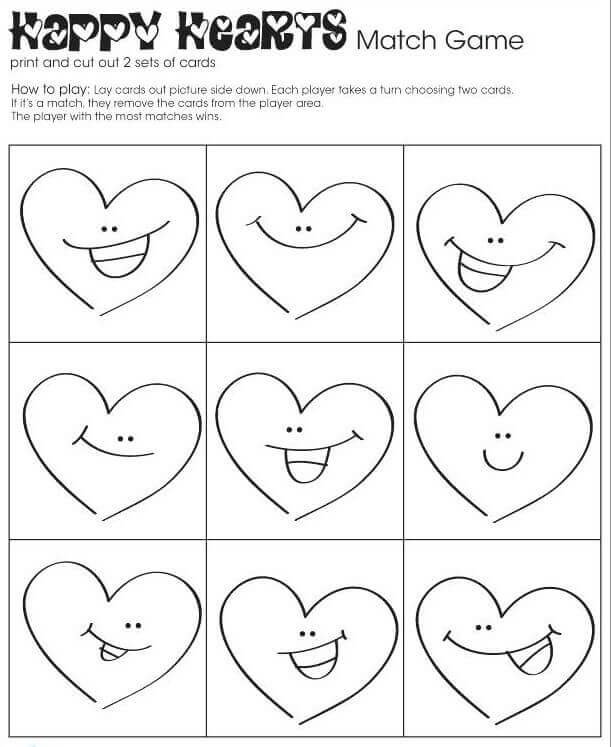 These hearts are full of expressions. They are funny, smiling, and everything else. They were called for a photoshoot, but they didn't know what face they, should make for the photographs. So they tried every expression and in the end, the album came out perfectly with their awesome photographs.
Roses Are Perfect Match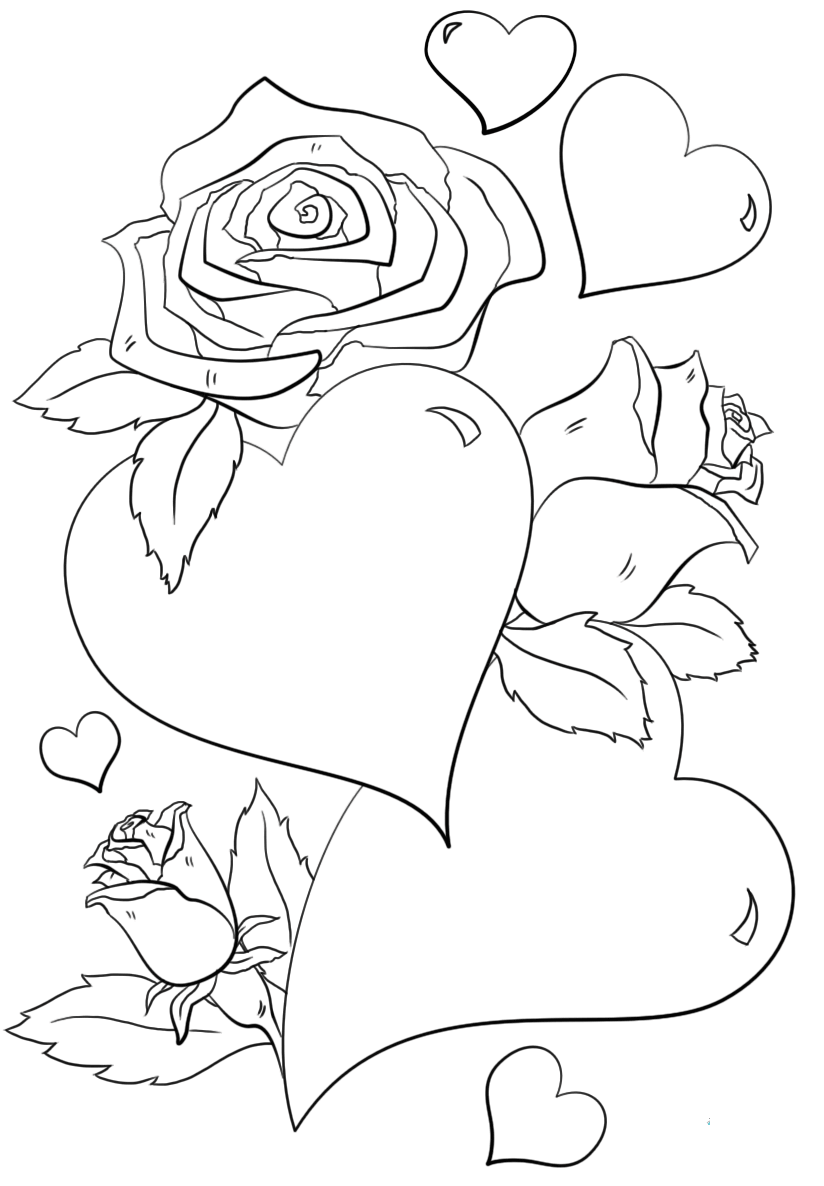 Roses are a perfect match for the hearts on Valentine's Day. They complete each other with a fresh smell and so much of love for someone special. Color them and gift them to your loved one.
Human Heart Colouring Page
This is a human heart, and you need to know the real, color of the heart. This coloring page comes with the instructions on what is to be colored in what color. Just follow the instructions, and you'll know what the human heart looks like.
For Valentine's Day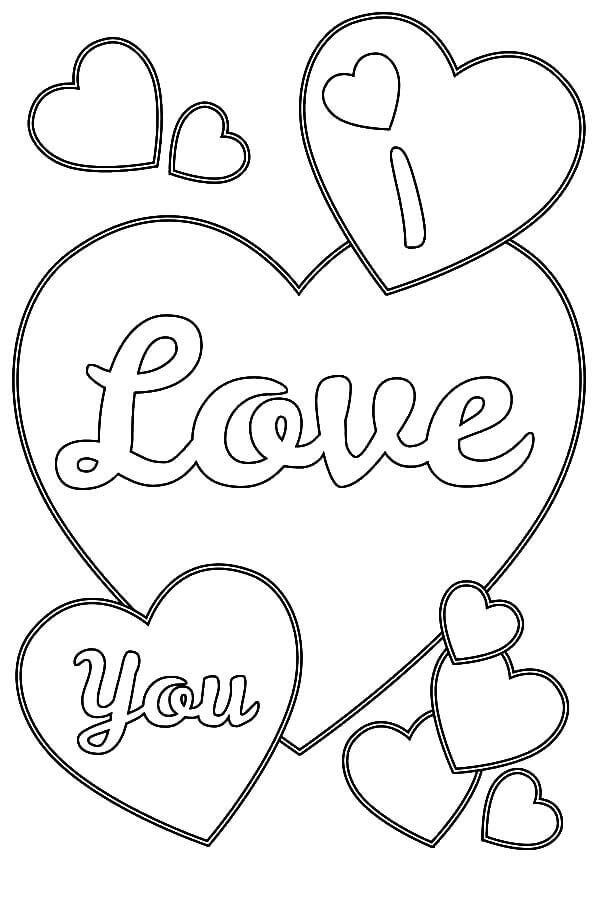 This is another way to tell people that you love them. You can gift them a card with I Love You written on it. For Valentine's Day, there are hearts there as well. Color it with lots of color and love and give it to your friends and family.
Love Sign
A love sign and a treat for loved ones. This love sign can make a perfect background for anyone's room or workplace. Colour and gift it to them and they'll be happy whenever they see it. They will love the hard work and creativity you put in the card for them.
Day Out For Hearts
This heart is going to meet the love of his life on Valentine's Day. He bought a fresh and beautiful rose and a box of yummy chocolates for her. He is meeting her in the park and from there on they will go to an amusement park to enjoy the rest of their day.
A Kind Heart
This heart is surrounded by roses as it is his favorite flower. He had worked hard every day to grow such big and nice-smelling roses. He grows them to give them to those children who can't afford to buy roses for their parents on Valentine's Day.
Making It Valentine's Day Ready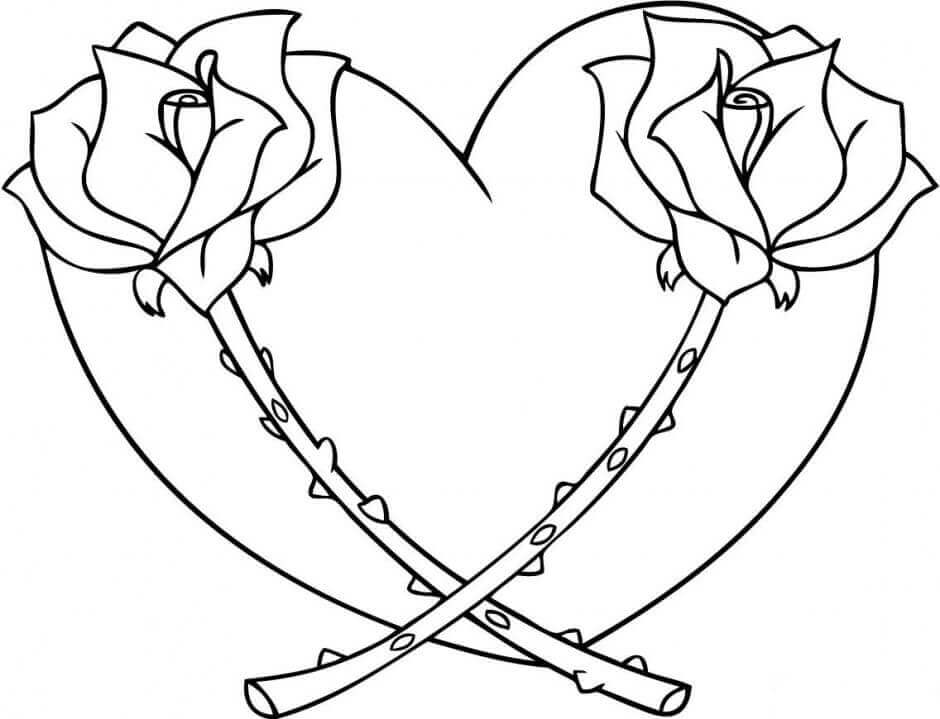 This is a local rose and hearts arrangement at a restaurant. They specially ordered it for Valentine's Day. The painter in his hurry to complete the other jobs forgot to paint this and the restaurant owners were in a fix. So they've come to you asking you to help them in coloring the decoration and make the restaurant Valentine's Day ready.
Simple Heart Colouring Page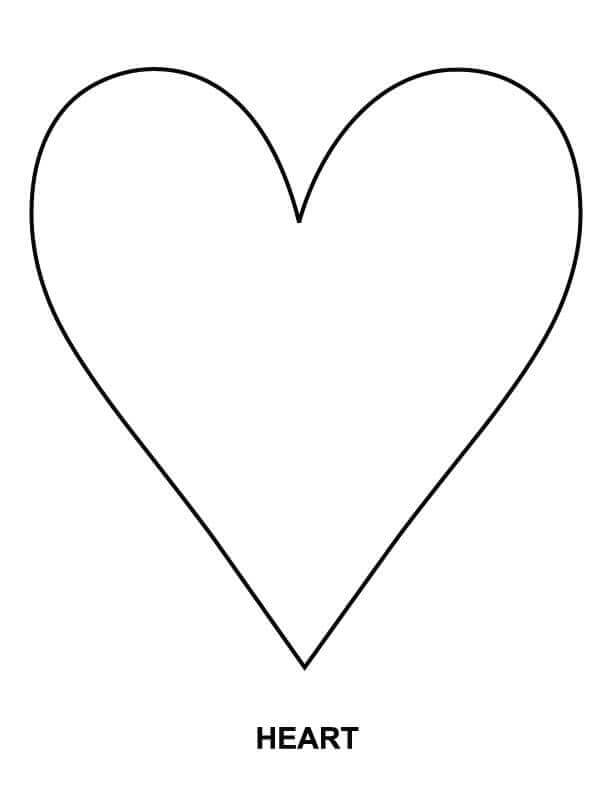 This a simple heart coloring page. Just fill it with your favorite color and then cut it out. You can tape it to your wall to make the wall look beautiful and Valentine ready.
Baby Bear's Card
This baby bear is holding a card for you. He brought it especially for you. He is so small that he didn't get it colored or wrote anything on it. He just wanted you to feel his love, so he picked the card and brought it to you. You can make him happy by coloring it for him and accepting it.
I Love You For A Better Day
A simple I Love You will make anyone's day a bit better. Whenever you see someone in a bad mood or having a bad day, just tell them that you love them. That has the power to make their day better in just a small amount of time.
Happily Ever After
This is one of the coolest hearts coloring pages. These two hearts have fallen in love with each other. They want to spend their whole life together, so they confessed their love for each other, and they lived happily ever after.
The Flying Heart
This heart has the ability to fly wherever it wants. It goes to places where there is a need for love and spreads the love there for the people. He also spreads peace among the people so that the love can stay for a longer period of time.
This was our compilation of free printable heart coloring pages for you! We hope you loving people liked it. If you do, then don't forget to print and color our hearts coloring pages! For more amazing coloring pages, keep yourself hooked with us.