After the first two edition of Hotel Transylvania, our spooky monster fam returns for another adventure in Hotel Transylvania 3 and this time, they're enjoying summer vacation. In this 3rd edition to the franchise, we see Mavis announcing an adventurous trip on a cruise to give his dad the Dracula, a vacation from his job of giving vacations. The next day Dracula, Mavis, Johnny and the whole family board the cruise called the 'Legacy'. The family enjoys their stay on the legacy while Dracula accidentally bumps into the ship's captain Ericka, who's a human. Dracula immediately gets attracted towards her and asks her out for a date in the ship's dining hall. On the other hand, Mavis learns the hidden truth about Ericka. It's time for you to watch the movie to know what happens next or just fill the following free printable Hotel Transylvania 3 coloring pages to increase the curiosity of a human mind in the most creative way. Check out our Hotel T3 coloring sheets to print below.
15 Hotel Transylvania 3 Summer Vacation Coloring Pages
Wally, Winnie & Wilbur
Here's a coloring page of the three notorious wolf pups famous for their hyperactive mischievous activity, always running around and causing havoc and a severe headache for their parents by not staying put in one place. It would be pretty hard to control and impossible to stop just like your hand coloring them!
Winnie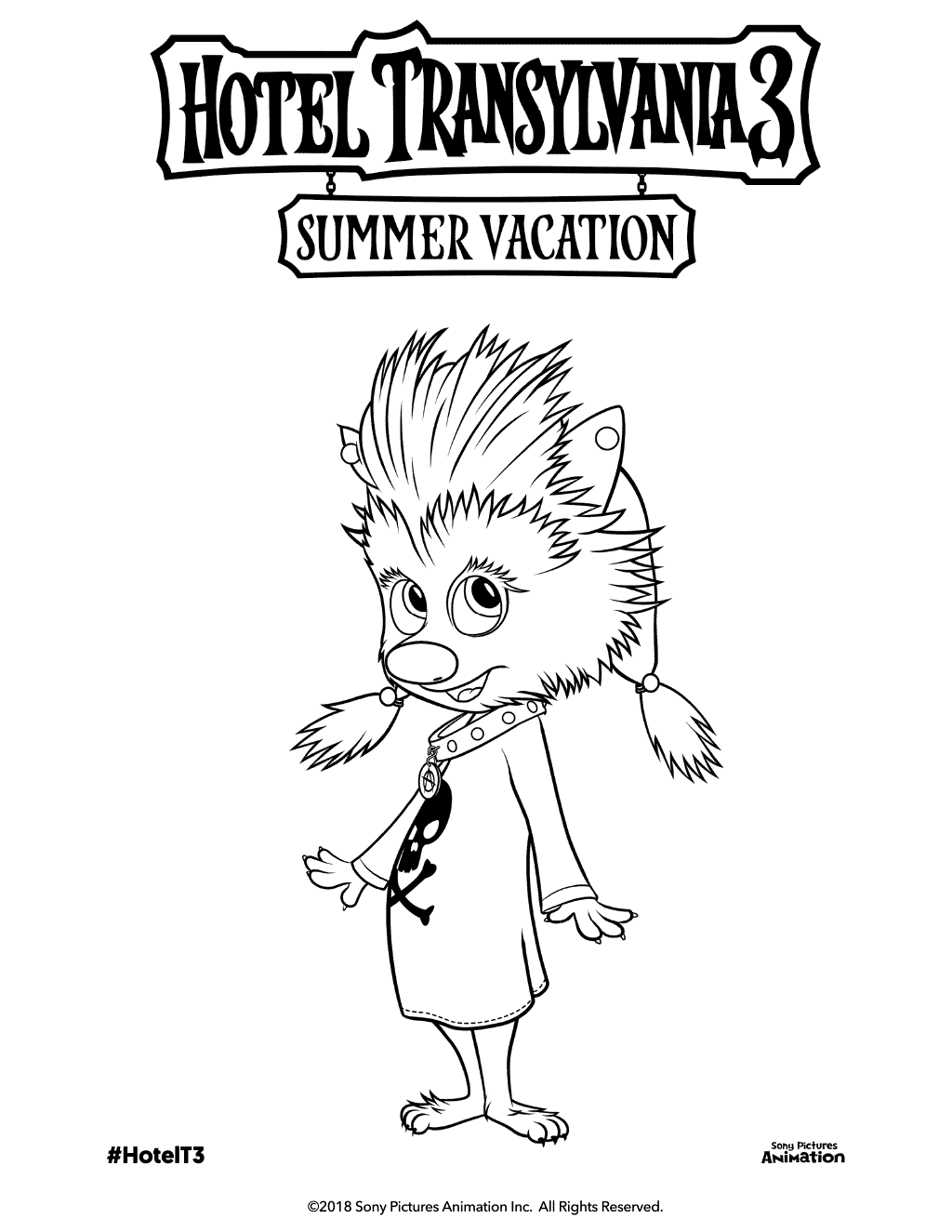 Meet Winnie the werewolf, the oldest and the obedient werewolf, and the most mature of the three. She has a huge crush on Dennis and is so romantic that you will love to color her.
to join this conversation on GitHub. Already have an account? Sign in to comment Footer © 2023 GitHub, Inc. Footer navigation Terms Privacy Security Status
Dracula and Ericka
The Dracula and Ericka, an unexpected and cute love birds. So cute together with such great chemistry, shouldn't we do it justice? And color it just like their chemistry?
Wally From Hotel Transylvania 3 Coloring Page: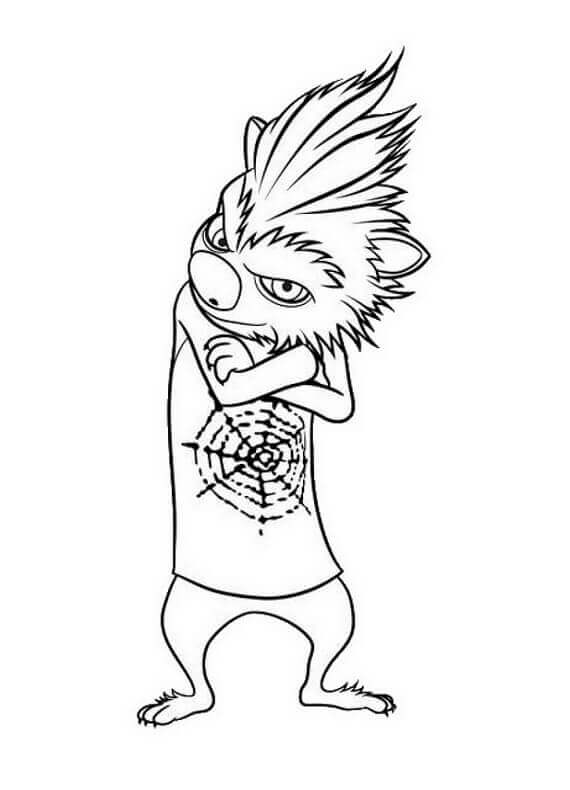 The mischievous pup in need of some serious help, always doing something notorious.  Also needs to be disciplined. So restrain and control his colors, the way you want him to be in reality.
Wilbur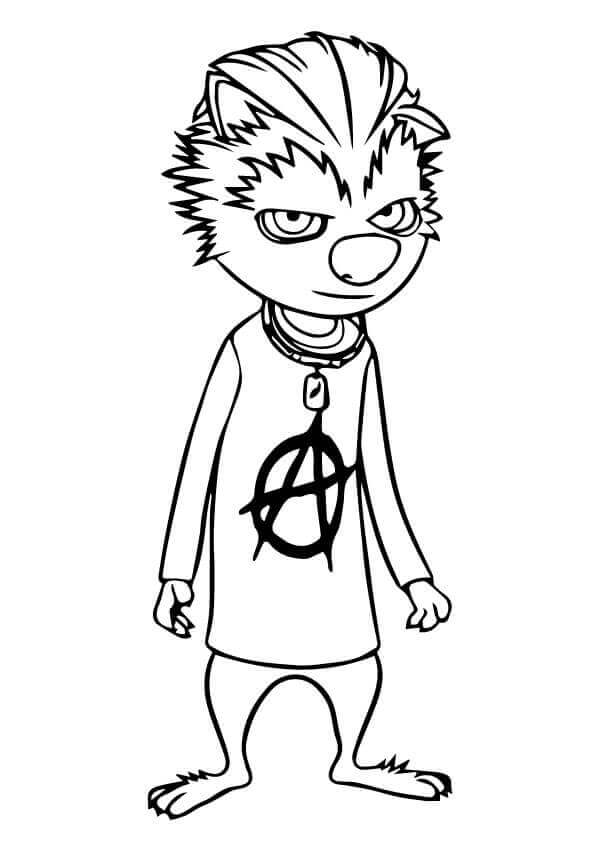 Here goes the third sibling from the crazy werewolf pups. Wilbur is very rowdy and aggressive, can shred you in seconds. Make sure you color him as energetic as possible.
Hotel Transylvania 3 Activity Sheet
Go search as many words as possible and make sure you find all of them like Dracula, Mavis and Johnny would.
Hotel Transylvania 3  Connect Dots Coloring Image
Connect the dots one by one and help our spooky monster family find the special monster. Make sure you don't scare yourself away.
Dennis
This cute baby, half-human, and half vampire is always ready to scare you with his innocent roar and cute little vampire fangs. Always active, happy, and loveable, Dennis often ends up as the center of attention. But one thing is for sure, he can surely make you smile with his cuteness. No wonder he is loved dearly by Winnie the smart werewolf pup. Do you know you can make him even happy? By just coloring him right.
[Related: Vampire Coloring Pages ]
Mavis From Hotel Transylvania 3 Coloring Sheet:
This beautiful, headstrong, gentle, and caring daughter of Dracula married the human 'Johnny'. Always trying to do something new and exciting and wants to mix in the human world, describes our protagonist perfectly. This pretty vampire wants to visit the world without any limitation, so help her see the colors of the world.
Ericka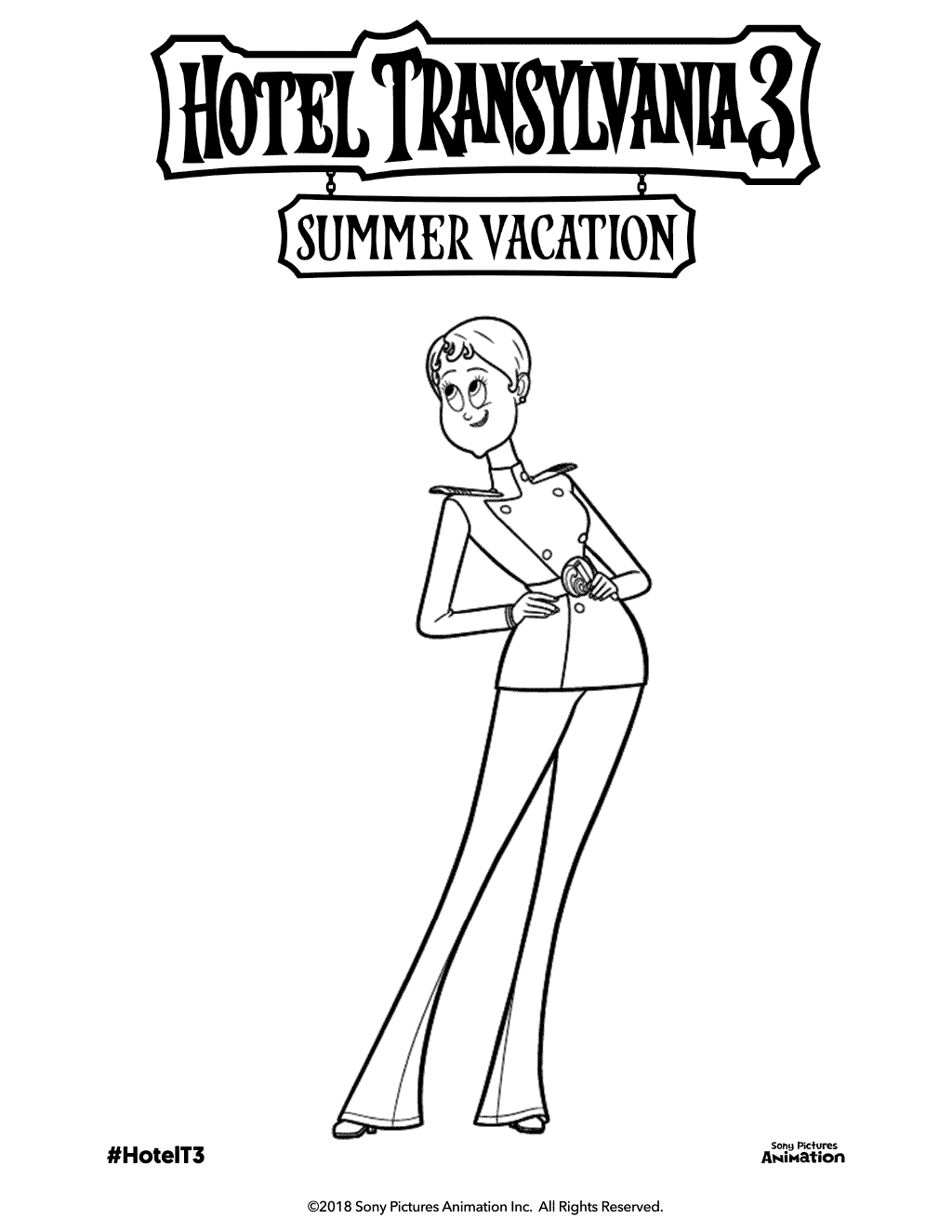 Ericka never knew her parents and was raised by her great-grandfather, Abraham Van Helsing the vampire hunter. She spent most of her life living aboard her great-grandfather's ship, the Legacy. During this time, she was taught by her great-grandfather to hate monsters. But how wrong she was when she met Dracula and zinged in a moment! So give her that spark and love with your colors and imagination!
Wayne
This coloring sheet features Wayne the werewolf, a miserable data processor by day and an amazing father by night. He and his wife Wanda have produced hundreds of pups, as a result, he barely has the energy to survive even a minute long. Let's go and give him some energy with colors!
[Related: Werewolf Coloring Pages ]
Frank
Frankenstein is friendly, easy-going, kind, lovable, gentle but also crazy and out of control sometimes. He has a happy-go-lucky personality and gets along well with others. Frank's one outstanding quirk is his fear of fire. Even a lit match is enough to send him out of control in a panic. So color him and don't make him too fiery!
Dracula
Here comes our owner of Hotel Transylvania, giving vacations to ghosts and monsters from all over the world! Dracula is very charismatic and funny to his guests and people dear to him. Yes, he can be a bit over-controlling, especially when it comes to his daughter Mavis, but isn't that what makes him so endearing? So give him some color especially his scary fangs!
Jell O Blobby From Hotel Transylvania 3 Coloring Picture
Meet Jell Of Blobby, a bouncy jelly man always there to support Dracula. He has got some crazy jello grooves and an excellent music taste, which complements his presence beautifully. You surely want to enjoy yourself with him probably even jump on him! So color him and get started, what are you waiting for?
Mummy Muray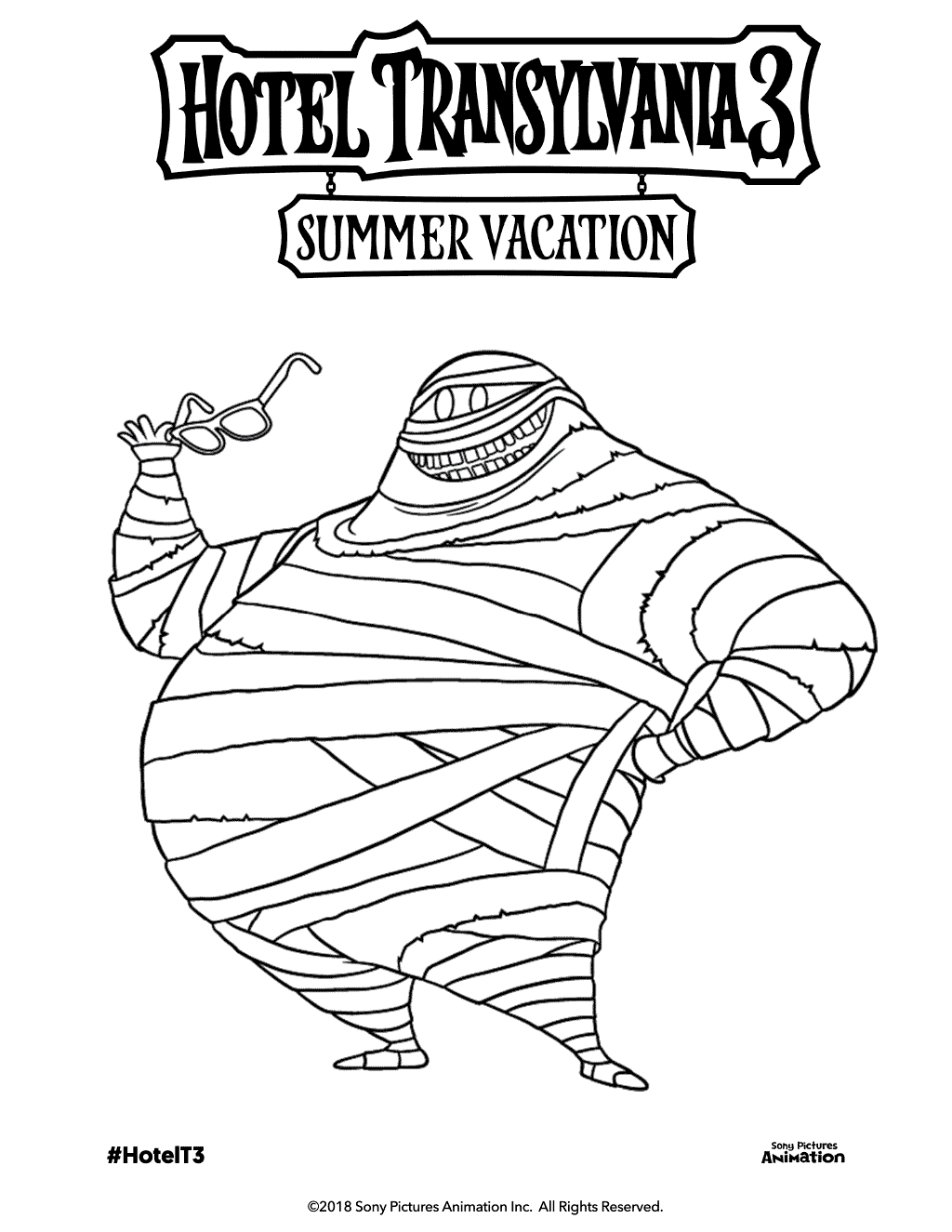 Murray is a big-hearted, bandaged guy, who has a larger-than-life personality and several tricks up his sleeves. Murray is also one of Dracula's oldest friends. So let this old friend get the justice of getting colored beautifully!
[Related: Mummy Coloring Pages ]
So how did you like our collection of Hotel Transylvania coloring pictures? Aren't they amazing? We'd love to see colored Hotel Transylvania 3 coloring images. Don't forget to mail us.