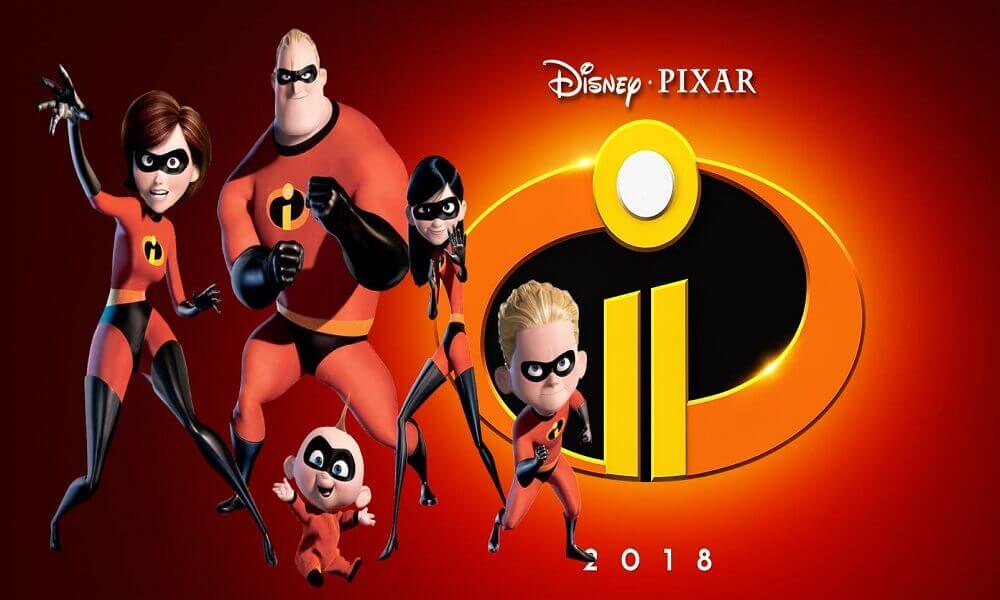 Pixar's "The Incredibles" released in 2004 and it was so awesome that it just kept us wanting for more. Finally, "Incredibles 2" will be opening in theaters next month, June 15th to be precise and I just cannot hold my excitement. If you're finding hard to wait until the 15th, we've even got a handful of free printable Incredibles 2 coloring pages to keep you occupied. Check out our free collection of free Incredibles 2 coloring sheets to print below!
10 Free Printable Incredibles 2 Coloring Pages
Dash Parr From Incredibles 2 Coloring Page:
Dashiell Robert Parr, better known as Dash, is the eldest son of Bob and Helen Parr and possesses the ability to move at great speeds. In fact, he's so fast that he can even run on the water. He's an inquisitive soul and often gets into trouble for playing pranks on others.
Edna Mode From Incredibles 2 Coloring Picture:
If you think Edna is just another recurring character in this movie series, you are wrong! It's Edna, the half-German and half-Japanese fashion designer who decides the outcome of this superhero group. What do you think is going on between Edna and Helen? Think about it as your color this The Incredibles coloring pages.
Free Incredibles 2 Coloring Pages Online: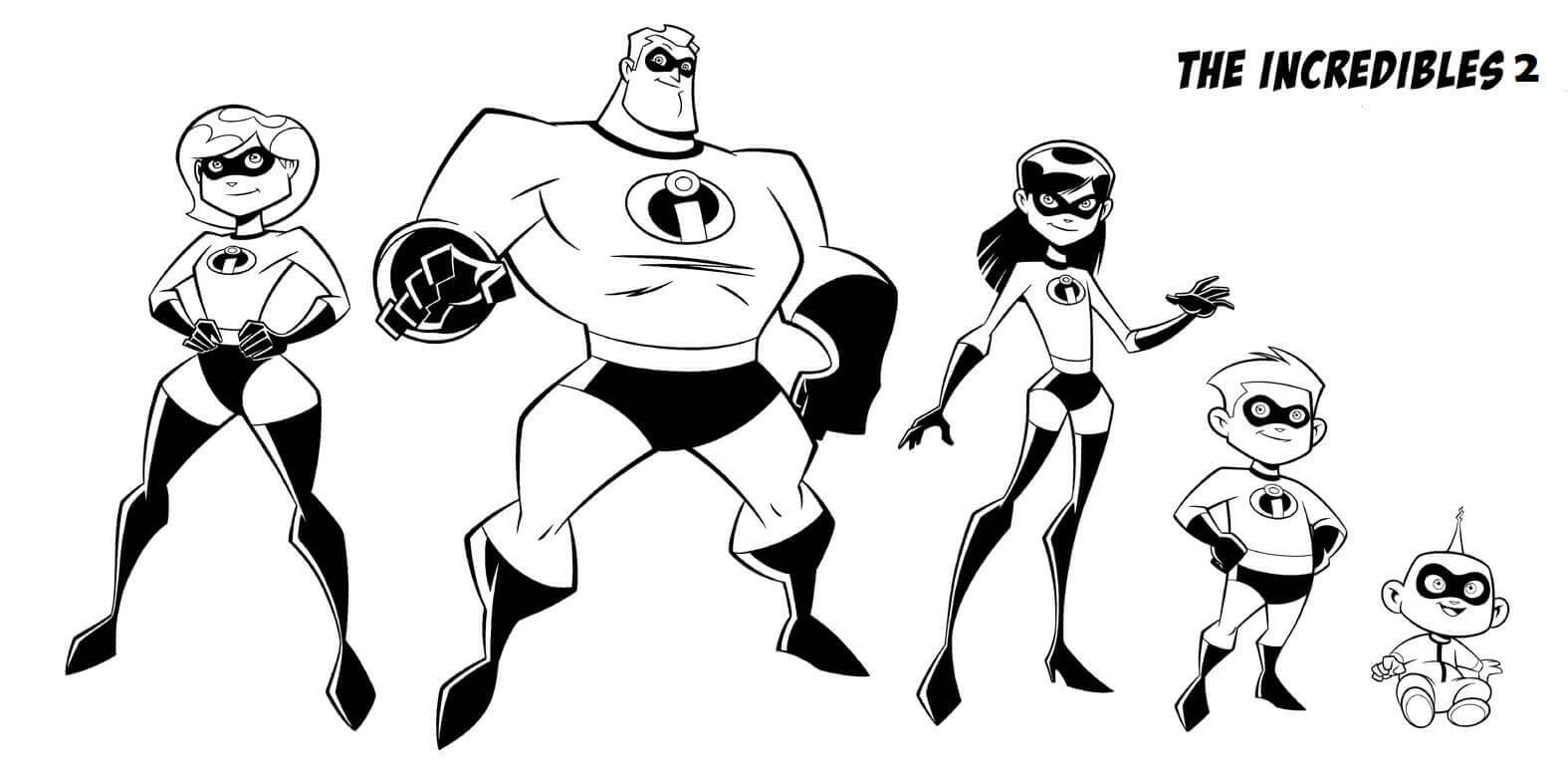 How awesome is this Incredibles 2 coloring picture? It features the entire superhero family, right from Bob Parr to Jack Jack. The family looks all charged up to fight the cunning villain and we're sure they'll emerge victorious this time again. So fill this coloring sheet red and black and bring the characters alive.
Elastigirl or Helen Parr From Incredibles 2 Coloring Image:
Here's a coloring sheet of the super awesome, Helen Parr, or Elastigirl or Mrs. Incredible. She's the deuterogamist of this series, but will perhaps play the central role in this installment. As her name implies, Elastigirl's power is to deform, expand, stretch and contract her body in any form you can imagine.
Jack Jack From Incredibles 2 Coloring Sheet:
Here's the coloring sheet of the most adorable and youngest superhero ever, Jack-Jack Parr. In the last movie, it was revealed that Jack Jack's primary ability is shapeshifting, but he has a host of other powers, which you'll get to see in "The Incredibles 2". Even Frozone was shocked seeing him use his laser vision in the trailer.
Lucius Best:
Here's a coloring sheet of Lucius Best, better known as Frozone, one of the supporting characters of "The Incredibles 2". He's Bob Parr's best friend and also his ally in his superhero form. Frozone, Lucius' superhero counterpart possesses the ability to create ice and even freeze the surfaces with his hands.
Bob Parr Coloring Page:
Meet Bob Parr, better known as Mr. Incredible in this series. Mr. Incredible is a superhero with immense strength and durability. He is so strong that he can single-handedly lift a truck with little to no difficulty. Mr. Incredibles is married to Helen, the Elastigirl and together they have 3 beautiful and talented children, Dash, Violet, and Jack-Jack.
The Incredibles 2 Logo Coloring Page:
We've even got you the logo of Incredibles 2 to fill. The color of the logo is a bit different this time. You need to use yellow, orange and black for filling this logo. But since it's your coloring page, you can fill it any way you like. You can even print out this coloring sheet for Incredibles 2 themed birthday party.
The Parr Family Coloring Page:
Here's a lovely coloring page of our favorite family, the Parr family. This time, not Bob Parr, but Helen has come to the forefront to save the day. Even a villain has come up with a devious plan to destroy the world, so the entire family and Frozone must work together to defeat the villain.
Violet Parr Coloring Page:
Last, but not least, we've got you a coloring page of Violet Parr, the teenage daughter of Bob and Helen Parr. Violet's ability is that she can turn visible and even produce force-fields. But just like other teens, Violet hates being different from others and doesn't even like being noticed.
These awesome The Incredibles 2 coloring pages printable will keep you engaged in a good way as you wait for the film to release. We have already booked our tickets for "Incredibles 2" in advance. What about you?
Image Source: Disney