Good day children! The year is ending, and a new year will begin soon. There's a lot to look forward to in the coming year. If you are still unsure of what things, we have brought for you today a collection of January coloring pages printable.
The first month of the Gregorian calendar, January is one of the seven months in the year with thirty-one days. The beginning of January is marked by a huge worldwide celebration of the New Year.
Let's take a closer look at all the wonderful events you can anticipate through this collection of January coloring sheets to print.
to join this conversation on GitHub. Already have an account? Sign in to comment Footer © 2023 GitHub, Inc. Footer navigation Terms Privacy Security Status
20 Free January Coloring Pages Printable
Australia Day:
On January 26, Australia observes "Australia Day", an official national day that celebrates the rich history and diversity of the country. Join along in the celebration by printing and coloring this flag of Australia.
International Holocaust Remembrance Day:
Just a day later, on January 27 the whole world observes the International Holocaust Remembrance Day. It was the date in 1945 when the Auschwitz-Birkenau camp was liberated. The United Nations General Assembly passed the resolution on 1st November 2005, to commemorate the genocide which killed millions of people.
Epiphany – Three Kings' Day: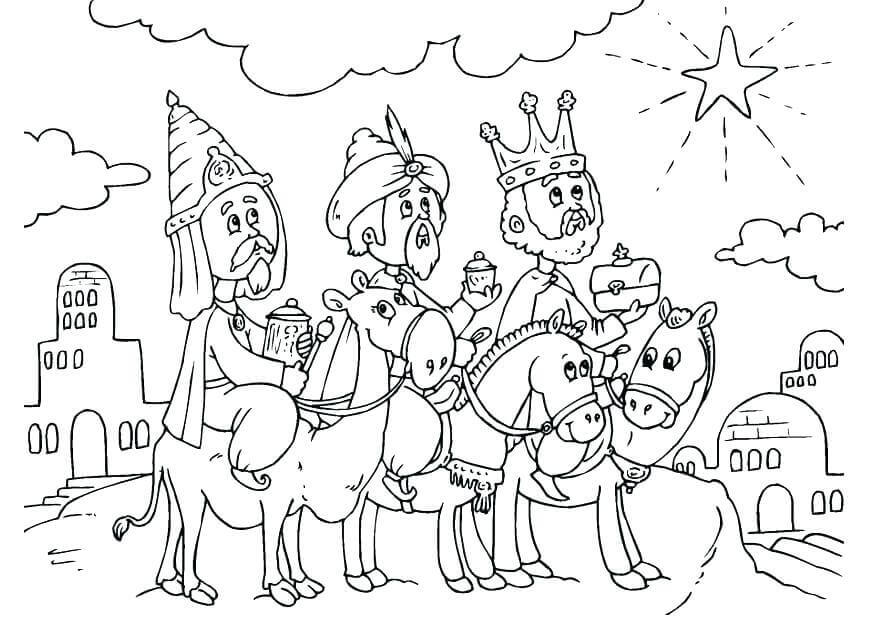 Celebrating the three wise men's visit offering their prayers and gifts to baby Jesus, Epiphany is a feast day held on January 6 or on the first Sunday after January 1. The day is also referred to as Little Christmas or Three Kings' Day.
Snowflakes, Snowman In January:
Winter is still very much around in January and if you are careful you can make your Christmas snowman last for days. You can even play in the snow and catch your own unique snowflakes.
[ Related: Snowflakes Coloring Pages ]
January Dreams Of Spring Blossoms: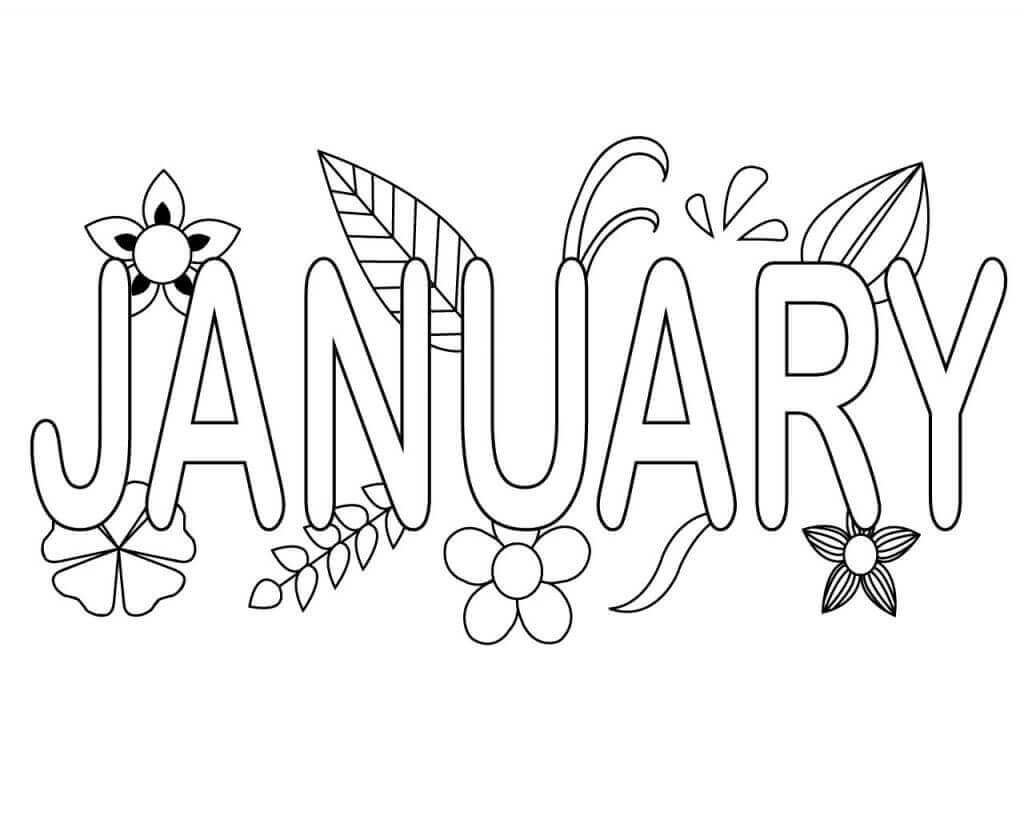 If January is here, then Spring is just a couple of months away. You can look forward to the spring blossoms in your garden. In the meantime, give colors to these flowers and leaves on this coloring page.
Girl Skating Expertly In January:
Having some fun in the cold weather of January is this little girl. She is skating on a frozen lake, taking full advantage of winter. You can print this page and practice your coloring skills.
Little Children, Restoring Snowman: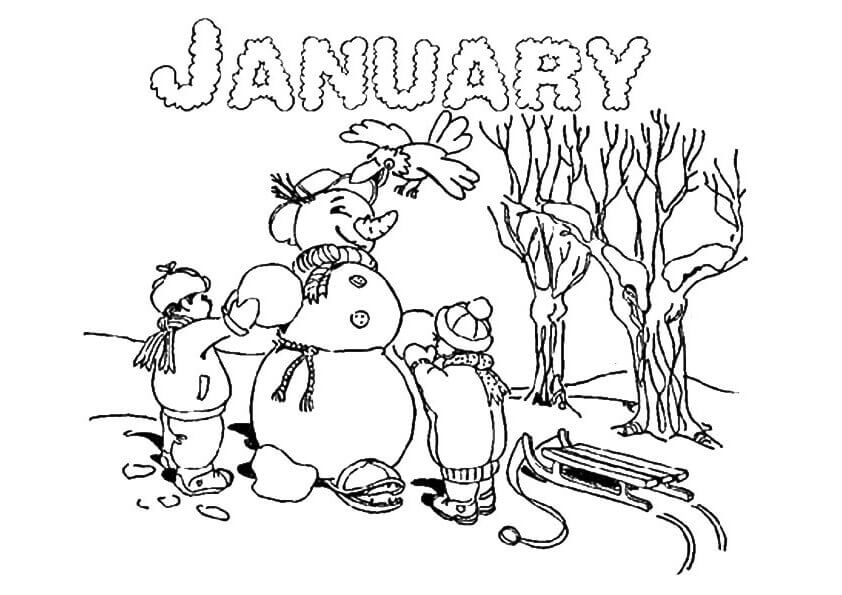 Look at these children restoring the snowman they build on Christmas by putting on more snow. Even the little bird extends a helping hand. Print this page and color this benevolent scene.
Happy New Year Stickers!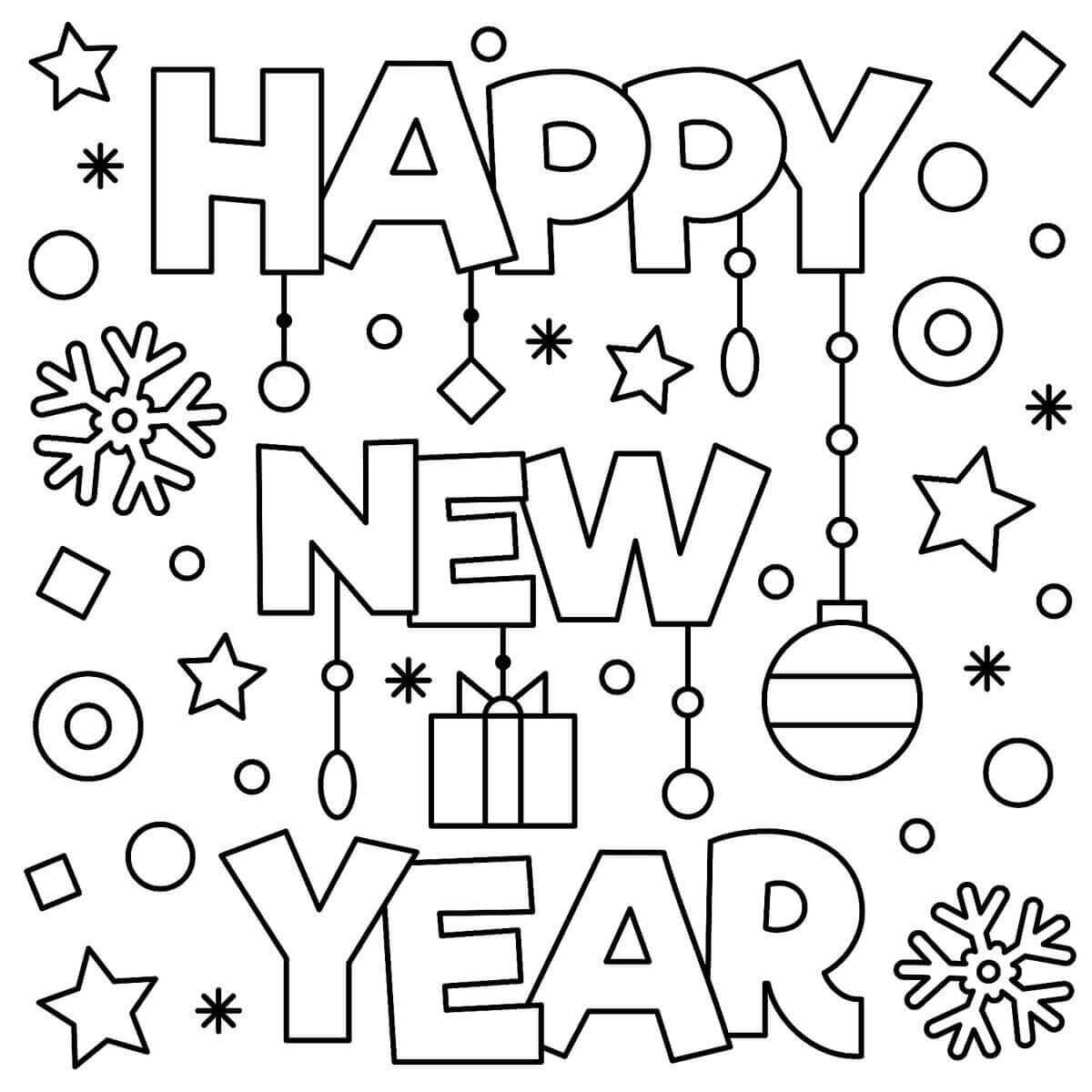 This illustration can be a perfect design for new year stickers to decorate the house. You can fill in exciting colors for each of the different elements on the page.
[ Related: ABC Coloring Pages ]
J For January: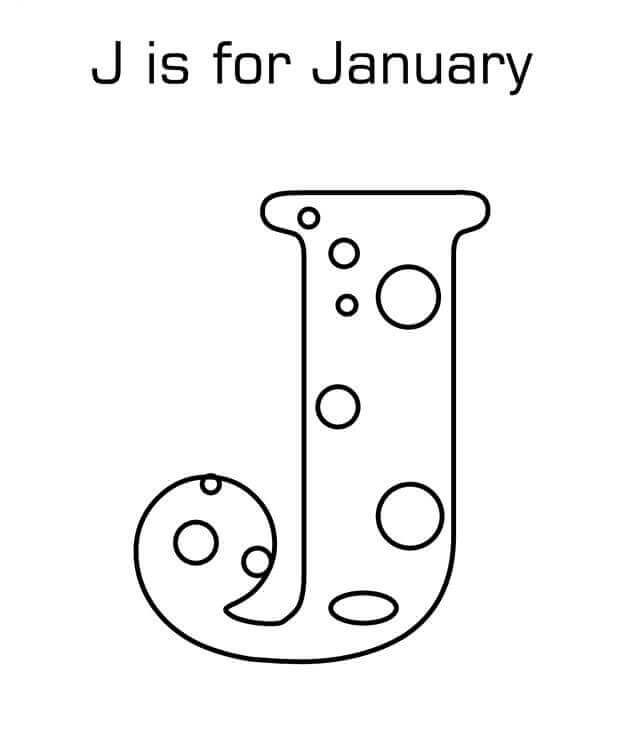 The first month of the year, January is also one of the three months in the year starting with "J". Guess the other two months, as you print and color this page.
Floral January Board:
The design on this coloring page is so aesthetically appealing, isn't it? There is so much creativity here. You can print this page and add attractive colors on this January month floral board.
Children Playing Snow:
Having fun playing with snow is never enough, no matter how long you have played. These children are still playing as the winter season which began in November – December will continue going strong in January as well.
[ Related: Snow Coloring Pages ]
Little Kid Walking, Little Bunny Hiding:
The little bunny hides behind the snowman when it notices a young kid walking by. But the kid seems to have noticed the little fellow. Print and color this cute illustration.
Shimmering January:
Here's another little decorative January month lettering with jewels and stars all around. Print this page and give lively colors to each of the letters and elements.
Martin Luther King Junior Day:
Observed every year on the third Monday of January, Martin Luther King Jr. Day is a federal holiday in his honor, which falls around his birthday, January 15. The day was marked to commemorate his fight against racial discrimination through non-violent activism. Pay your tribute as well by printing and coloring this pay in solemn colors.
[ Related: Martin Luther King Junior Day Coloring Pages ]
National Bird Day:
Spreading awareness about birds and supporting their conservation programs is National Bird Day, held annually on January 5. Various activities are organized, like birdwatching and imparting knowledge about why birds should not be purchased as pets. Just like you enjoy being free, even birds need their freedom.
National Hug Day: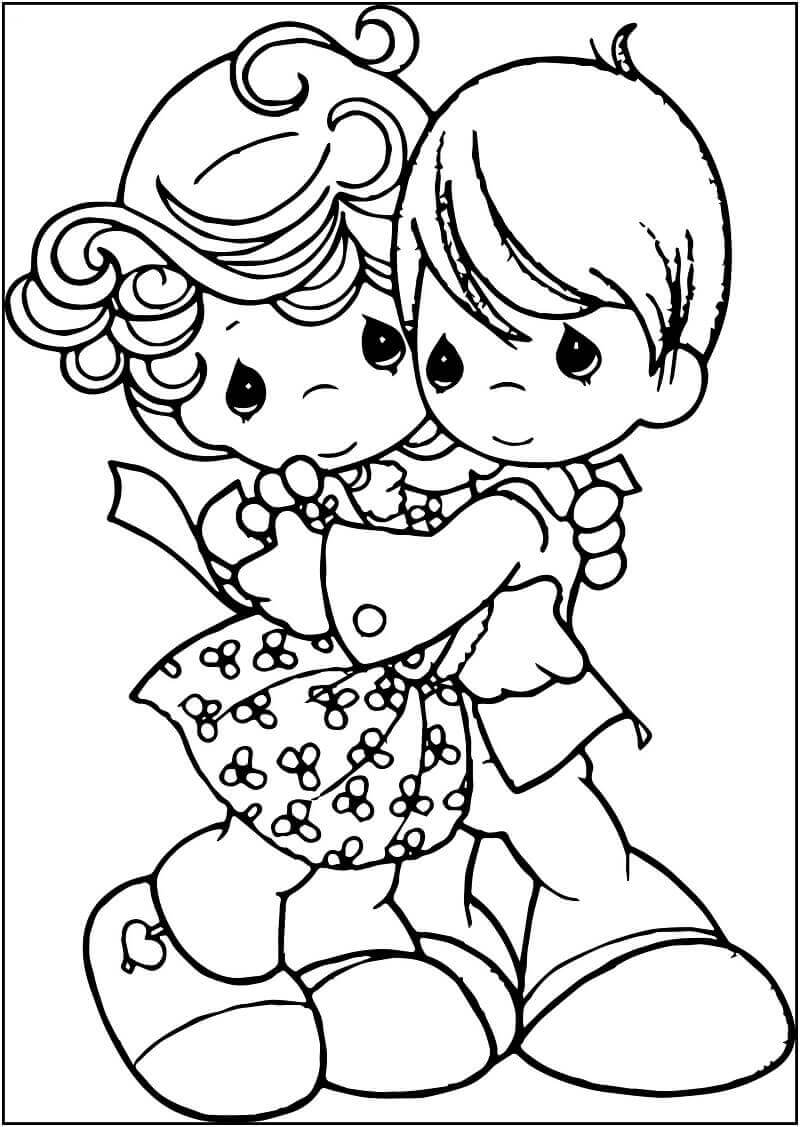 It feels good to be hugged and cared for by your loved ones, doesn't it? Somehow, growing up we tend to lose the touch with expressing our love this way. National Hug Day celebrated on January 21, was created to encourage people to show their love for their friends and family through loving hugs.
National Milk Day:
Verghese Kurien revolutionized dairy farming in India with the largest agricultural dairy development program, "Operation Flood". Referred to as India's "Father of the White Revolution", to honor his contribution, National Milk Day is observed on his birthday, November 26.
National Popcorn Day:
Popcorns might be one of the most popular snacks in the world. They have become synonymous with movie-watching. You must have had your share of it in the movies too. You have another excuse to eat popcorns – all day – on January 19, observed as National Popcorn Day.
Solemnity Of Mother Mary:
Celebrating the birth of Jesus Christ by the Virgin Mary, a feast is held after eight days. Known as the Solemnity of Mary, the day is observed on January 1 as a tribute to the Holy Mother of God. You can pay your respects too for now by printing and coloring this illustration.
Welcome January Coloring Page
Look at this snowman welcoming you to the month of January. Greet him with courtesy and reciprocate his wish by filling this page with brilliant colors.
[ Related: Snowman Coloring Pages ]
January 2021 Calendar Coloring Page:
Here's a wonderful January 2021 coloring page to commemorate the new year.
On the welcoming note, we have come to the end of this collection of January coloring pages to print. Like the snowman, welcome the new year with a smile. Remember to spread happiness and lots of joy through love and kindness wherever you go, throughout the year.