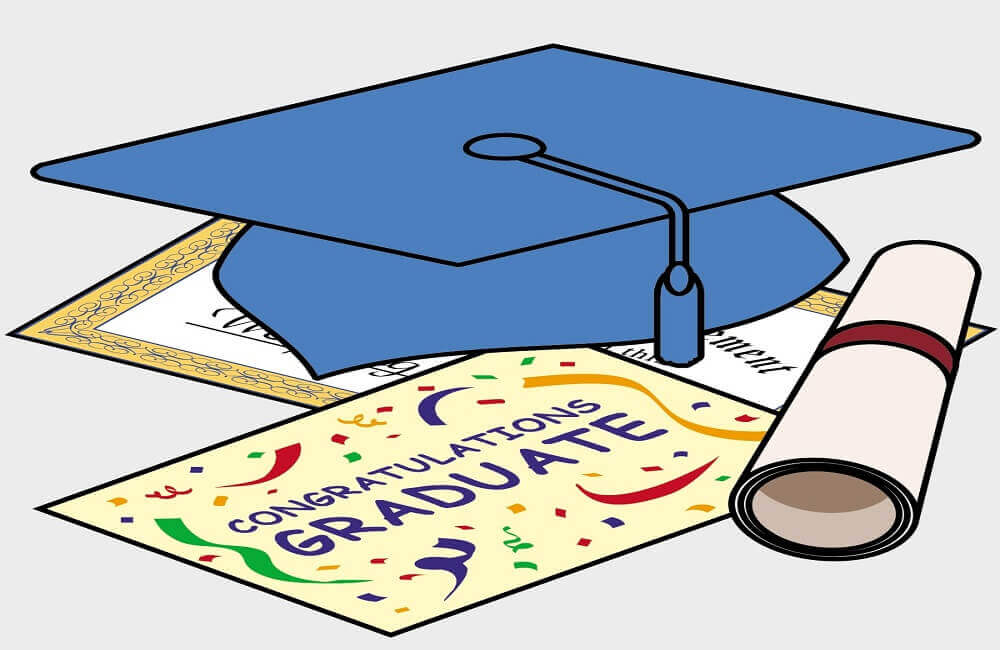 Hey there, friends! Now that the academic year will come to an end within a couple of months, everyone's discussing of just one thing – graduation. Whether it is for high school, elementary school, or kindergarten… graduation is always a special day for all of us. Every student takes pride in moving a step forward, which is certified by their graduation. Therefore, ScribbleFun brings you 20 free printable Kindergarten Graduation coloring pages for you – our young readers – to celebrate your progress and wish good luck for your future endeavors! Take a look at our Kindergarten Graduation Day coloring sheets to print below.
20 Free Printable Kindergarten Coloring Pages:
A Graduate Dog Coloring Sheet:
Look at this enchanted dog who has just graduated from kindergarten. He feels absolutely victorious, showing off his graduation certificate. Make sure to add some text to his certificate before coloring it, so that his parents can feel proud of the doggy's achievement!
[ Related: Cute Dog Coloring Pages ]
to join this conversation on GitHub. Already have an account? Sign in to comment Footer © 2023 GitHub, Inc. Footer navigation Terms Privacy Security Status
Bob – The Young Scholar: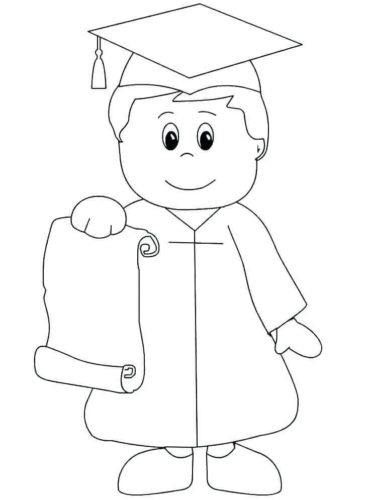 Meet Bob, a young scholar who's graduated to make himself proud! He's all set for a great photograph on this prestigious day. The photographer's just waiting for one thing: colors. Be sure to make Bob's robe look phenomenal before the photographer takes a shot!
Printable Kindergarten Graduation Coloring Page:
Here is a gold-medalist who graduated from kindergarten, and is moving into primary school. As she looks forward to another successful and triumphant academic year, she realizes that she needs some shades to actually make it big. Help her on her path to success!
Free Kindergarten Students Characters: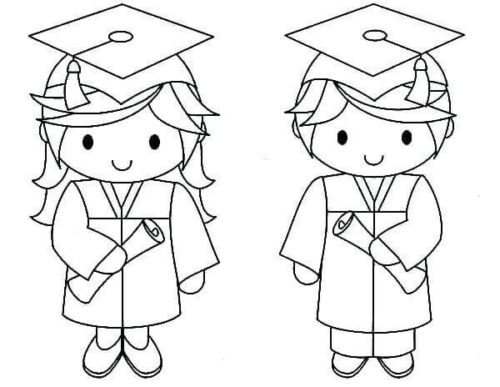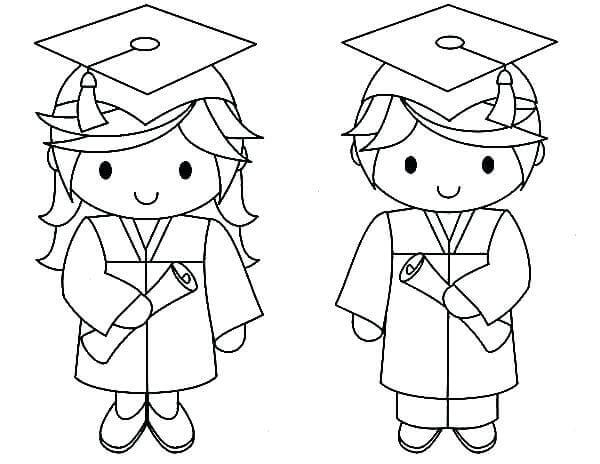 This coloring page gives you two free kindergarten characters that you can use for your projects. Get them printed, cut them accurately at the borders, and give them some colors. That's all you need to get your project done!
Free Printable Kindergarten 2019 Graduation Poster: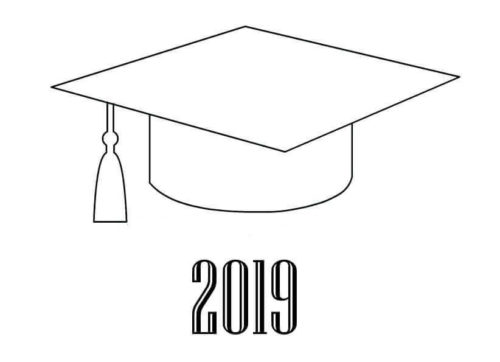 Keen to graduate this year? Don't worry, I'm sure you're going to succeed with flying colors. But that's not enough! After all, you must celebrate and show off your success. Here is a free printable 2019 graduation poster to get you going!
The Graduation Kit: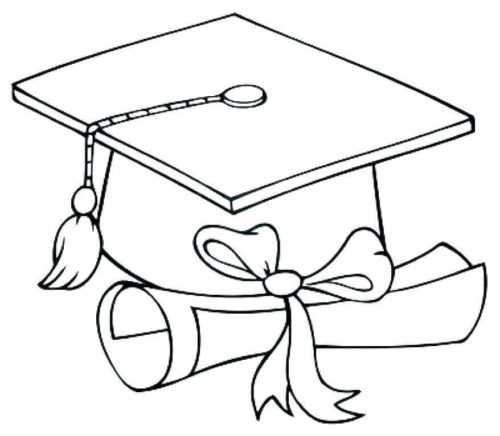 This year, when you graduate, the two things that you absolutely can't forget is the hat and the certificate. The hat signifies courage and perseverance, while the certificate helps you show the world you've taken a step forward in your life. 
Delighted Kids After Graduation Coloring Page: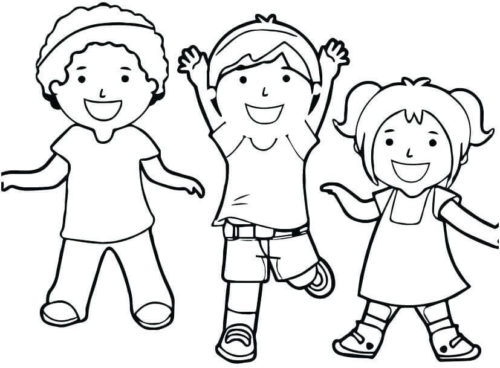 There's no doubt that one of the happiest moments in your life is when you've graduated. Here are three students who have just graduated from kindergarten, celebrating their victory. Throw in some vibrant and bright colors to make the setting appear happy and prosperous.
Kindergarten Graduation Printable Poster: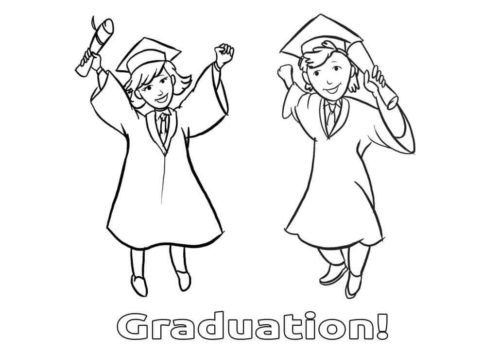 Before you graduate this year, make sure that your room appears to be delighted and victorious. Print this poster, paint it up, and paste it on your wall!
Hello Kitty Graduating: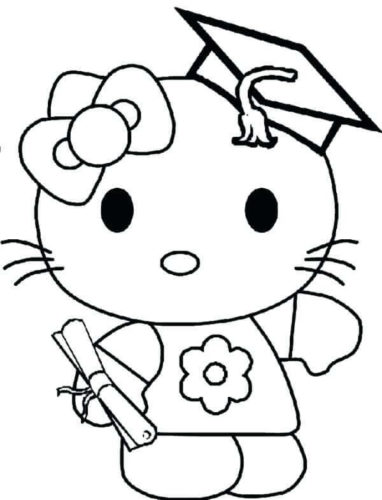 This year, Hello Kitty is joining the graduating crowd! Wish her good luck as her graduation date comes near. Make her look gorgeous by coloring her dress pink, the flower yellow and orange, and her nose red. Prepare her for her graduation!
[ Related: Hello Kitty Coloring Pages ]
Studying for Finals:
As the graduation day comes near, it's time to prepare for the final exams. After all, everyone wants to graduate! Here is chubby John, studying hard for alphabets that are going to come in the test. Help him prepare better by adding life to the scene – color it up!
Jack and Jill Graduating Coloring Page:
Here are Jack and Jill, direct into kindergarten graduation after tumbling from the hill! They're so happy to pass kindergarten! Before they try to fetch water again, make sure they've got colors to support them!
The Prodigy Owl: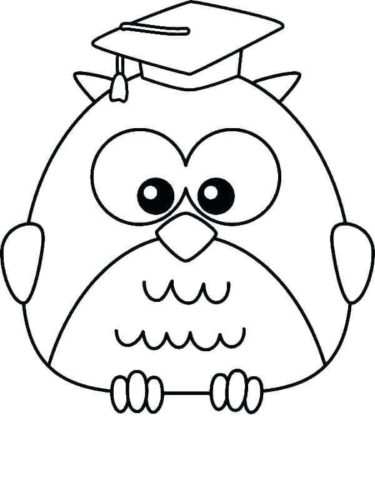 Here is a genius owl sitting on a bark, overlooking other graduates, as he himself tops in kindergarten. Doesn't he look so cute awaiting his certificate? Make him look even cuter by choosing the right colors!
The Geek Graduate Printable Coloring Page: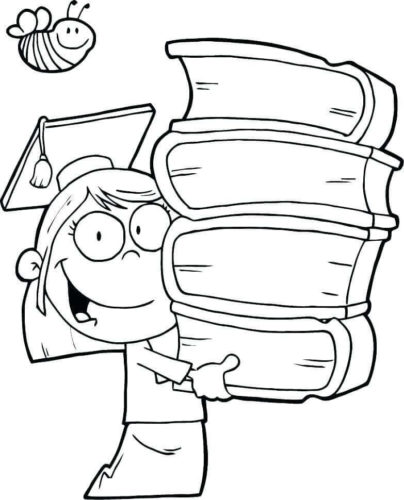 Well, look at this geek, who's apparently planning to study even after graduation! I'd obviously go for a nice holiday, but this geek here thinks otherwise. Color the pages of her books off-white, so that she doesn't have any problem reading those thousand pages!
Free Printable Graduation Smiley: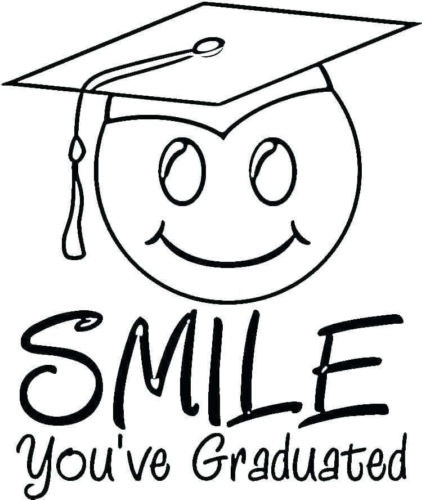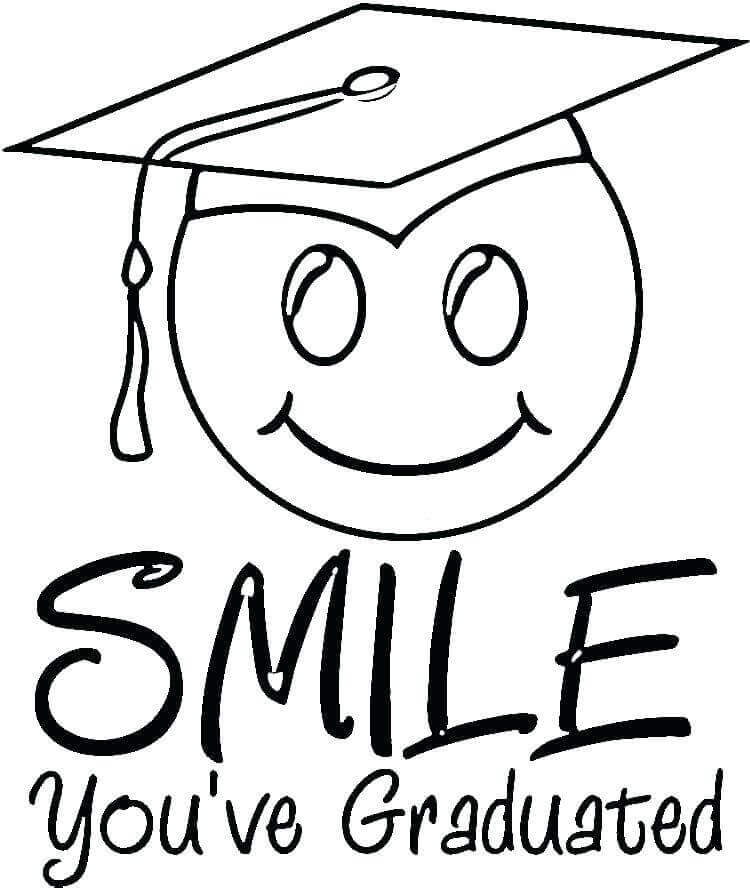 Here is a mark of success, a printable graduation smiley, that you can gift your friends to together celebrate graduations this year. Remember that yellow similes are the most attractive!
The Graduated Apple: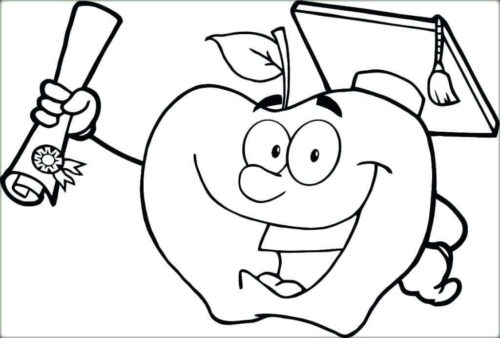 Look at this apple, who's just got his kindergarten graduation certificate. He's so pleased with his efforts that have led to his success. Don't let anything come on his way to accomplishment, by choosing the right colors!
The Show-Off Graduate Pencil: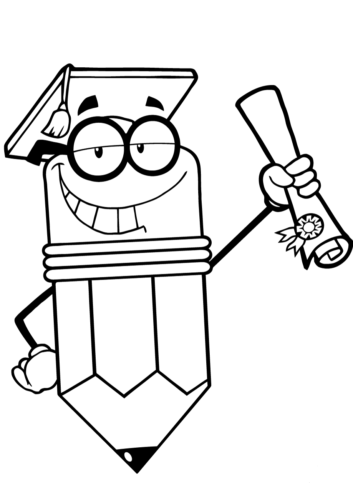 This graduated pencil certainly has an attitude. Look at the way he's showing off his success and boasting his certificate. Color the badge on the certificate red, so that it adds to his flaunting fame.
Kindergarten Graduation Day Coloring Page Printable:
Here's a line of students waiting to be called on stage and declared "graduated." Waiting in that line also has a touch of fun, when you just can't wait to get your certificate and discuss with your friends that excitement of moving from kindergarten to primary school. It's an unforgettable experience!
Hello Kitty and Friends Graduation Day: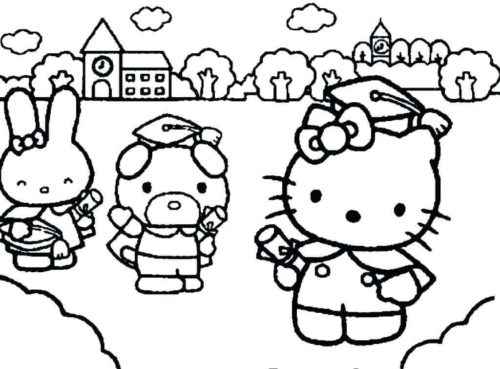 Hello Kitty, with her two friends, have all graduated from kindergarten. They appear to be pleased to leave their kindergarten school to move to primary school. As they bid their last goodbyes to their kindergarten school, make sure that the school is painted beautifully, to make the experience special.
You May Also Like: Hello Kitty Coloring Pages
Mickey Mouse at his Graduation: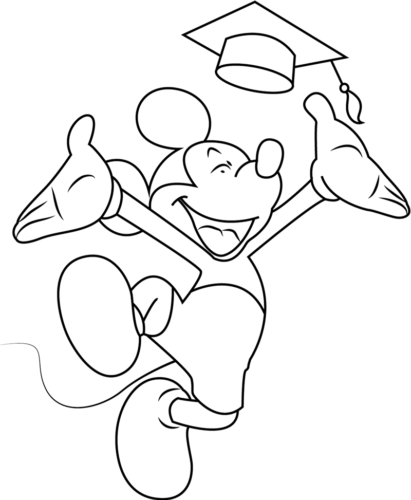 The legendary Disney character Mickey Mouse has also graduated from kindergarten. His sheer kindness and smartness have made him not only our favorite cartoon character but also a triumphant graduate.
You May Also Like: Mickey Mouse Coloring Pages
Precious Moments Kindergarten Graduation: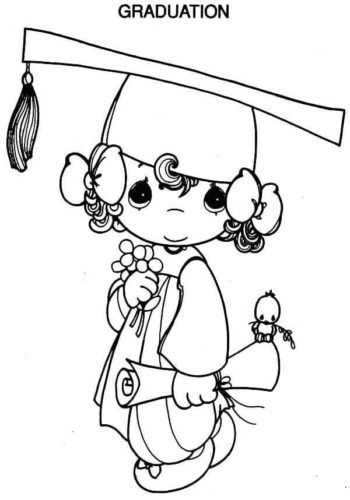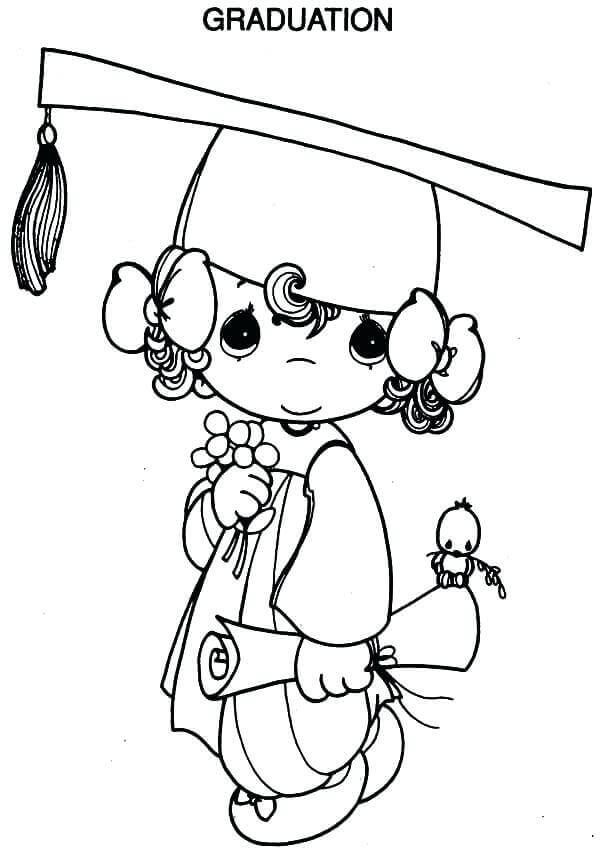 Just as kindergarteners are leaving their schools, their last photographs are one of the most precious moments of their lives. Here is another graduate taking a photo. Make sure her moment is captured perfectly, by coloring her dress pink.
Alrighty, friends! These were the 20 kindergarten graduation coloring pages. Hope you enjoyed coloring them. Remember that you can share your graduation experience and your most preferred coloring page in the comments section below. Ciao!