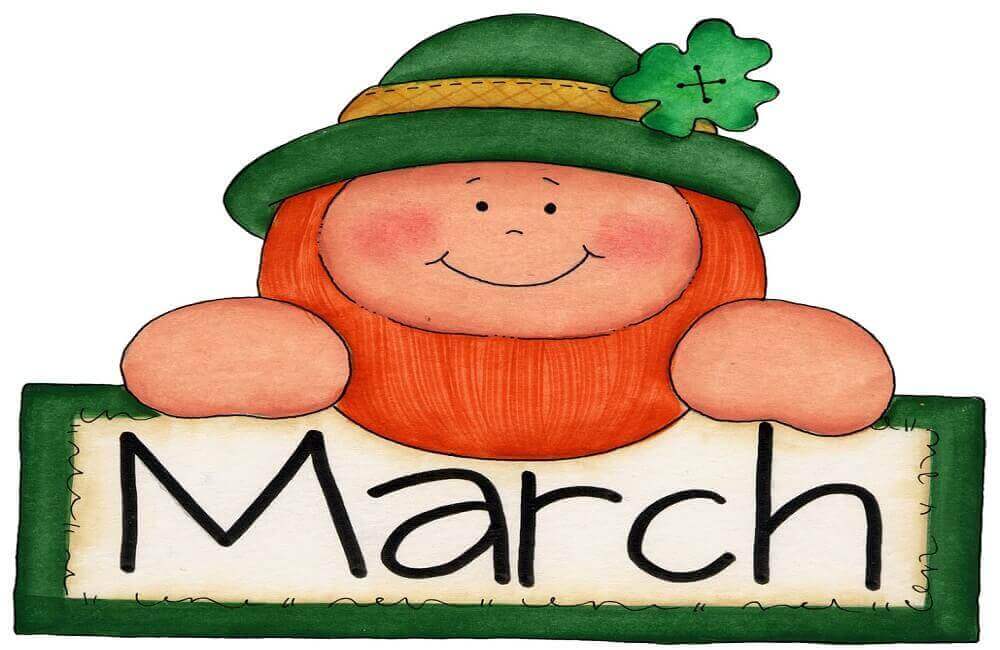 The year 2018 had just started, and we have entered the third month already. March isn't just the month of celebrating the super awesome of Saint Patrick's Day or the spring. It's also the month of March Madness by the NBA, Monster Jam, one of the most exciting sporting events, and of course, Dr. Seuss Day. All these events and many more make March one of the most amazing months of the year. To commemorate this exciting month, we have got our little readers a list of March coloring pages. Check out our fantastic collection of free March coloring sheets below.
Free Printable March Coloring Pages:
Lion Carrying March Calendar Coloring Page:
Where is the lion in this coloring page going with the March calendar? Is he going to attend a Dr. Seuss birthday party or is he going to St. Patrick's Day celebration? Whatever it is, the lion surely looks very happy, and we're sure he'll have a great time at the party or celebrations too!
Dr. Seuss Birthday Coloring Page:
March also marks the birthday of the most loved children's author, Dr. Seuss, which Americans celebrate as Dr. Seuss Day on the 2nd of March every year. There are several ways people celebrate Dr. Seuss' birthday. Some wear pajamas to their work, while others spend the day watching Dr. Seuss movies. Another perfect way to celebrate this day is by filling Dr. Seuss Day coloring pages.
to join this conversation on GitHub. Already have an account? Sign in to comment Footer © 2023 GitHub, Inc. Footer navigation Terms Privacy Security Status
Cute March Coloring Page:
In March begins the beautiful month of Spring and what do we do the most in this season? Flying kites! This coloring page is beautiful in its own way as it features young guys flying kites, which come together to form the word, "March". The scenery is beautiful and would look absolutely amazing when filled.
March Month Doodle Coloring Page:
Here's a beautiful March month doodle, which you can fill in different shades. This March doodle displays how important St. Patrick's Day is in this month. It features clouds, rainbows, and shamrocks, each being a symbol of St. Patrick's Day.
Daffodils, March's Flower: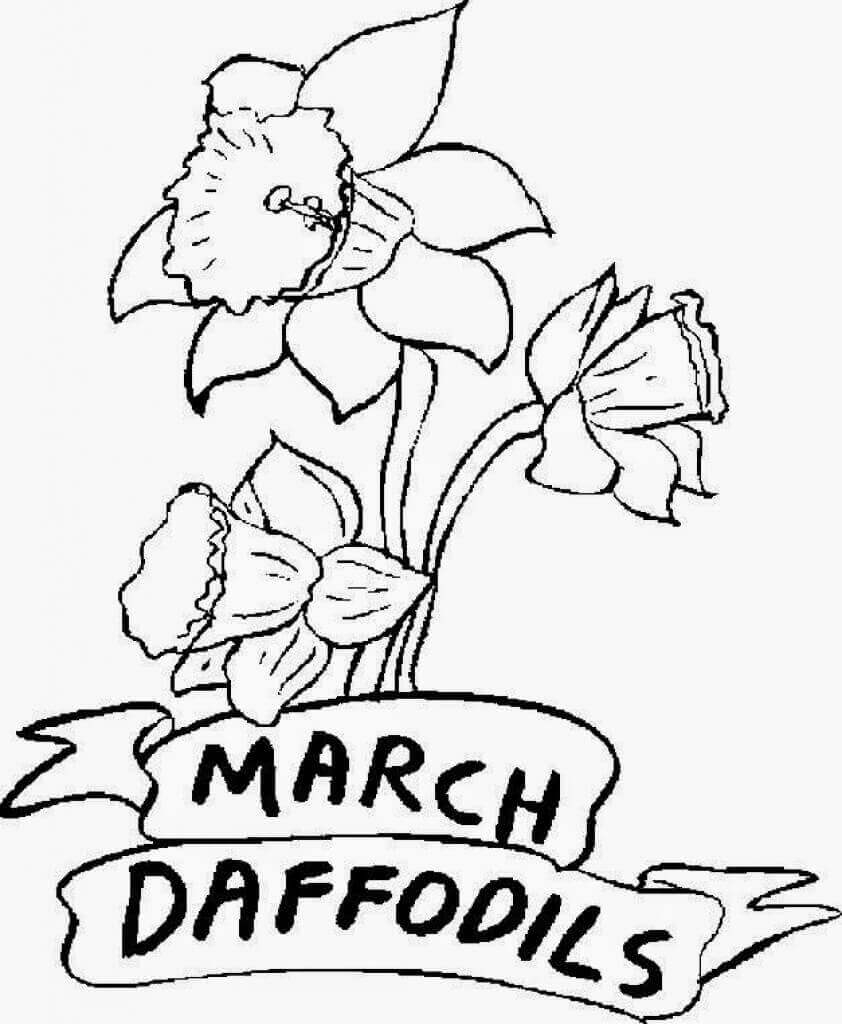 This coloring page features a beautiful branch of daffodil, the flower of this month. It's said that daffodil is synonymous with spring as it symbolizes new beginnings and rebirth. The flower also symbolizes respect, rebirth, happiness, friendship, and the season of spring.
[ Read: Flower Coloring Pages ]
Happy March Coloring Page:
Wish each of your friends a happy March with this lovely coloring sheet. This coloring image features the most joyous festival of the month of March, St. Patrick's Day. It displays a gold pot at the end of the rainbow. This gold pot probably belongs to a leprechaun!
M For March Coloring Page:
This March month coloring page is perfect for preschoolers. It will teach him how to write the letter 'M' and even learn some words associated with this letter. Mommies need to show the image to the kids and ask them about the diagrams. You can even reward your child if he answers all questions correctly.
March 2018 Calendar Coloring Page:
Here's a finely detailed March 2018 Calendar, which kids can print out to put up in their room. The frame is gorgeous, with intricate flowers and vines. This coloring sheet can be a bit difficult for younger kids, so teens or even adults can take charge.
March Activity Sheet: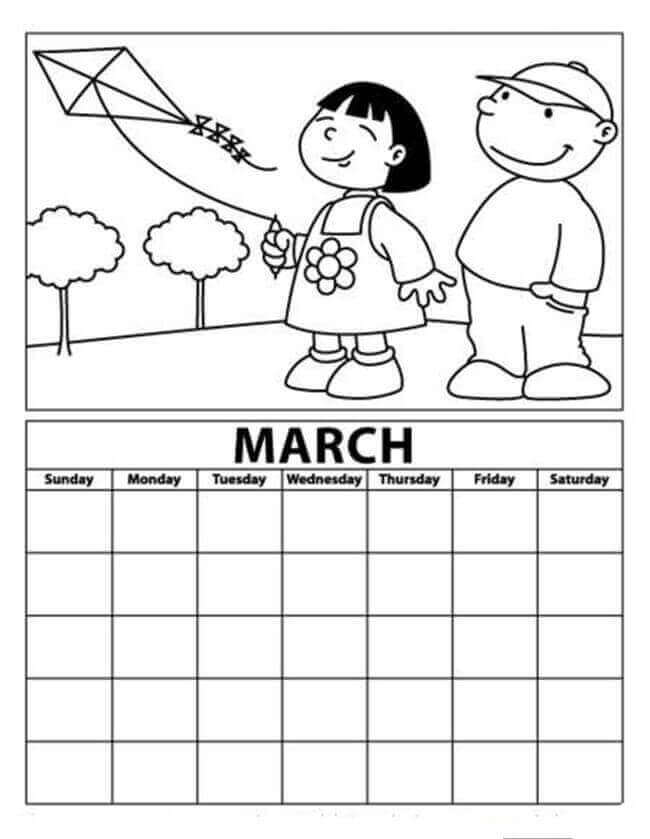 Here's a lovely March month activity sheet children can print out. It features a cute image of two young kids flying a kite with a calendar below. You can use this calendar for noting down your daily or weekly activities.
St. Peter's Day March Coloring Sheet:
Here's another coloring page signifying the holiday, St. Patrick's Day. It illustrates two young kids with a pot of gold. There's even a rainbow in the background. Try to make this coloring sheet as colorful as you can, to make it look prettier.
Biblical March Coloring Page:
This coloring state states the universal truth that your heart will be where your treasure is. People these days give more importance to wealth and materialistic pleasures more than the love of friends and family. There's even a funny image of a pirate and a treasure chest.
Spring March Coloring Page:
This cute March coloring page signifies the beauty of the spring when flowers bloom to their fullest and butterflies visit them to get the pollen. The word 'march' is also written in detail on this coloring sheet. Wonderful, isn't it?
March Coloring Sheet: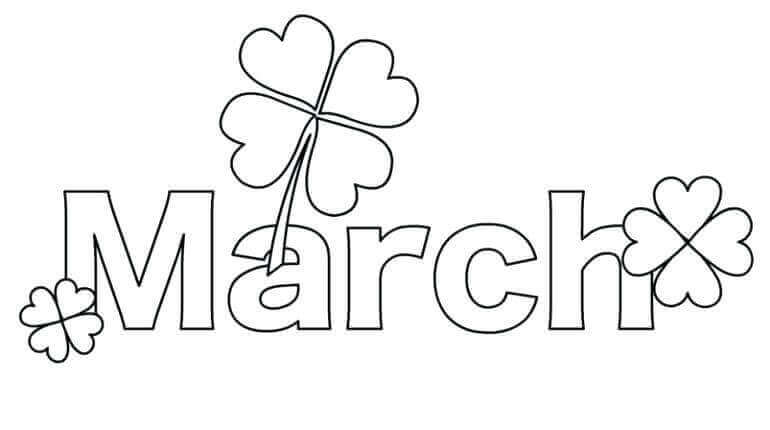 This simple March month coloring sheet is perfect for preschoolers and elementary school goers. It features the word 'March', with a couple of shamrocks scattered. We'd suggest you all to use different colors for each letter to make this coloring page stand out.
March Activity Sheet: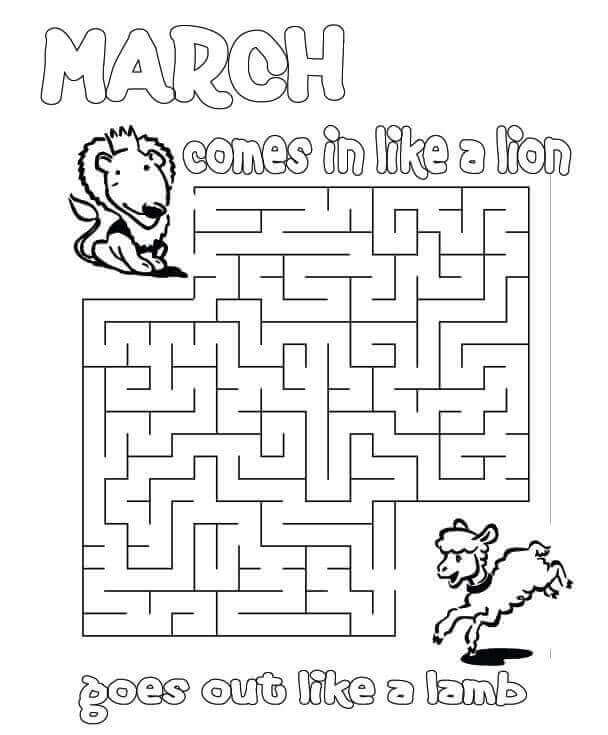 You must have heard the saying, "March comes like a lion and goes out like a lamb". But do you know what it means? Well, it's all about the weather. The start of March is quite brutal with winter winds blowing. But things calm down by the end of the month with the arrival of spring. In this activity sheet, you have to help the lion reach the lamb through the maze.
Shamrocks In March: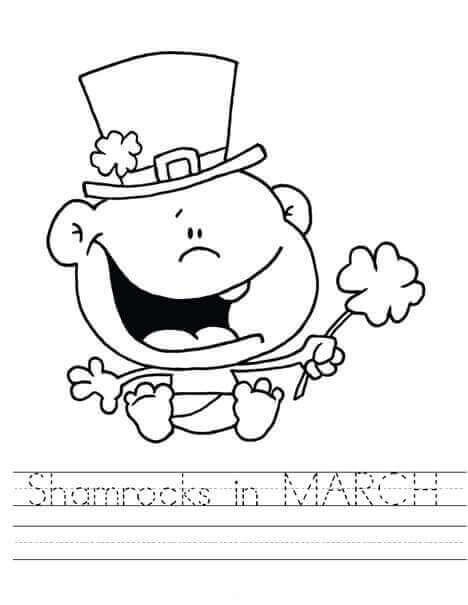 This coloring sheet features a cute leprechaun with a shamrock. Below, kids can even trace the sentence, "Shamrock in March", which will hone their motor skills in the long run.
[ Read: Shamrock Coloring Pages ]
Peter In March:
This coloring page features Peter serving food to the birds in his garden. This coloring sheet captures the beauty of the spring season in the best possible way. And it's pretty detailed too, so everyone will enjoy coloring it.
Happy March Coloring Page:
The kids here look more than happy welcoming March. They've gone to a carnival to celebrate this joyous month. Add some color to this diagram to make even the image come alive.
March Rainbow Coloring Page:
This March coloring sheet celebrates the beauty of St. Patrick's Day. This lovely image features a leprechaun with his pot of gold at the end of the rainbow.
March Coloring Page For Preschoolers:
This March coloring page is just perfect for preschoolers. It has clean lines with confetti flowing all around. It probably illustrates the St. Patrick's Day celebration in a school.
Welcome March Coloring Sheet:
Here's a neat and clean Welcome March coloring sheet, which you can print out to make cards.  
March 2021 Coloring Page
We've got you the freshest March 2021 calendar coloring page for you.
We hope you enjoyed going through our free printable March coloring pages. Print out all these March month coloring sheets to make the most of your holidays. For some more cool coloring pages, stay tuned with us.