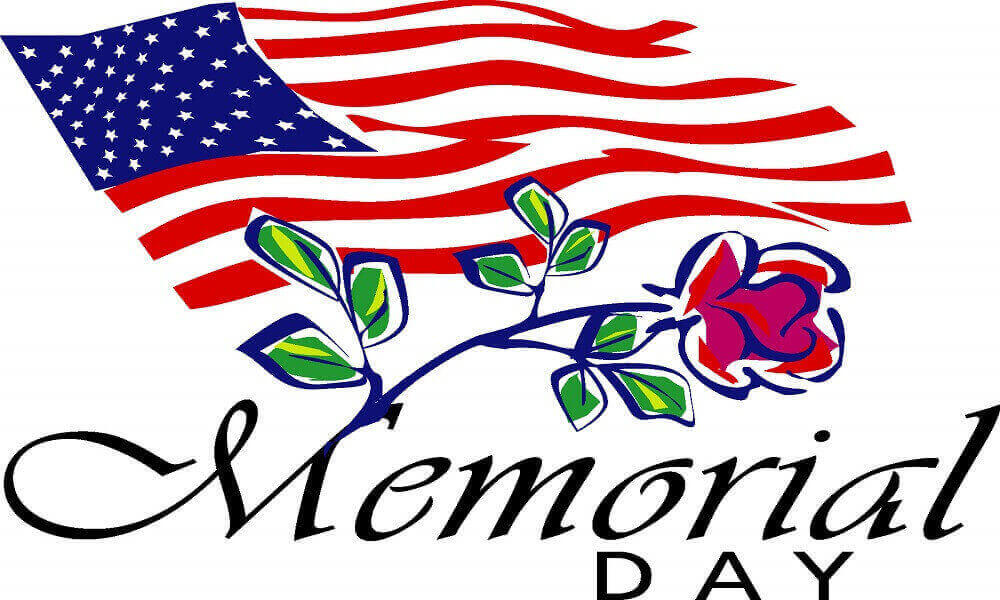 Hey there friends! Ever wondered who the real superheroes are? Ironman, Captain America, etc are all fictional characters but the real superheroes are the soldiers that protect us every day. Memorial Day is celebrated to honor these real-life superheroes. Memorial Day or Decoration Day, observed on the last Monday of May every year is a federal holiday in the United States for remembering and honoring the people who died serving in the U.S armed forces. While Memorial Day marks the start of the unofficial summer vacations, Labor Day marks its end. Let's respect the sacrifices of the soldiers and veterans with these free printable Memorial Day coloring pages. Check out the free Memorial Day coloring sheets to print below.
25 Free Printable Memorial Day Coloring Pages
Marines Raising The Flag: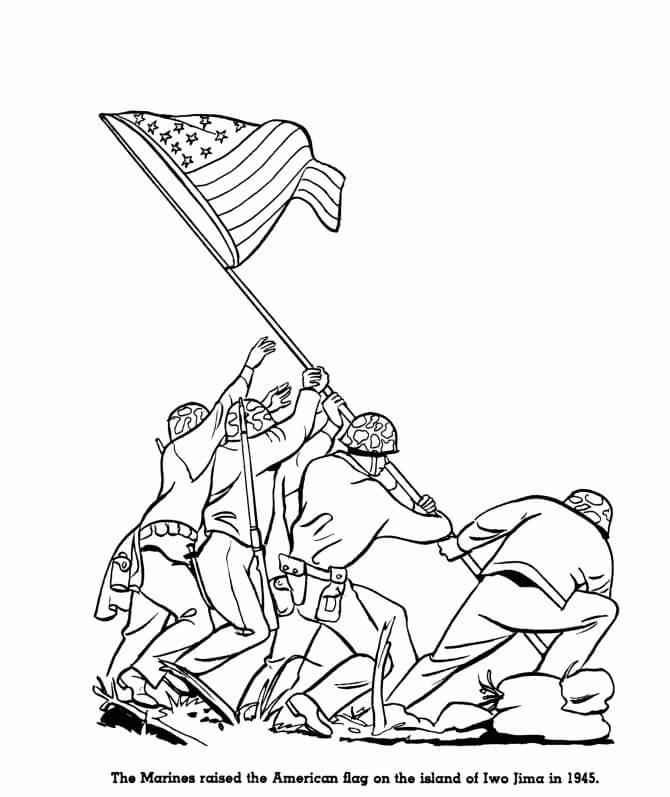 Raising the Flag on Iwo Jima is a historic photograph taken on the 23rd day of February. The photo depicts 6 U.S marines raising the American flag on the top of Mount Suribachi, during the 2nd World War. Based on this iconic photograph is a memorial called the U.S Marine Corps Memorial.
Cute Memorial Day Coloring Page: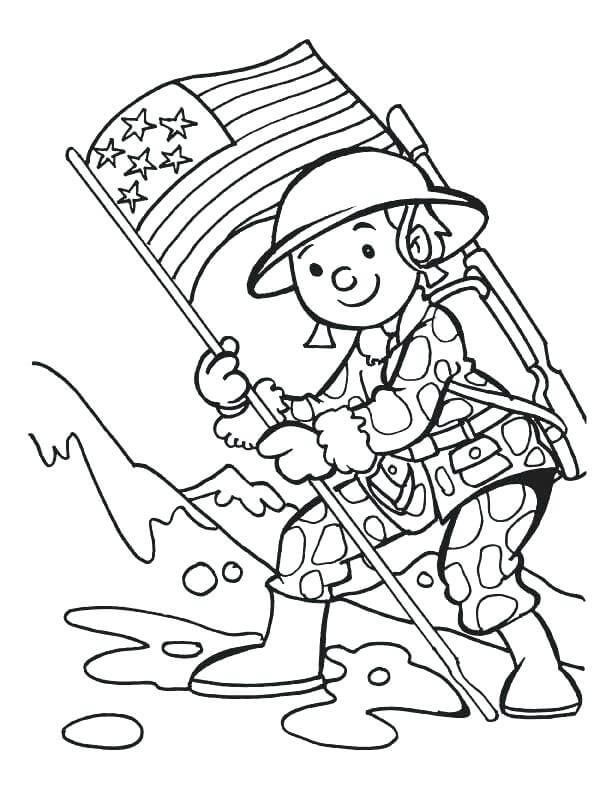 Memorial Day is a very important holiday in America; it is a day to remember the sacrifices of all the brave soldiers and veterans. Although soldiers are brave, this soldier looks like a cute kid and he seems to be proud and happy of the fact that he is serving in the military. Color him happy.
to join this conversation on GitHub. Already have an account? Sign in to comment Footer © 2023 GitHub, Inc. Footer navigation Terms Privacy Security Status
Memorial Day Near White House: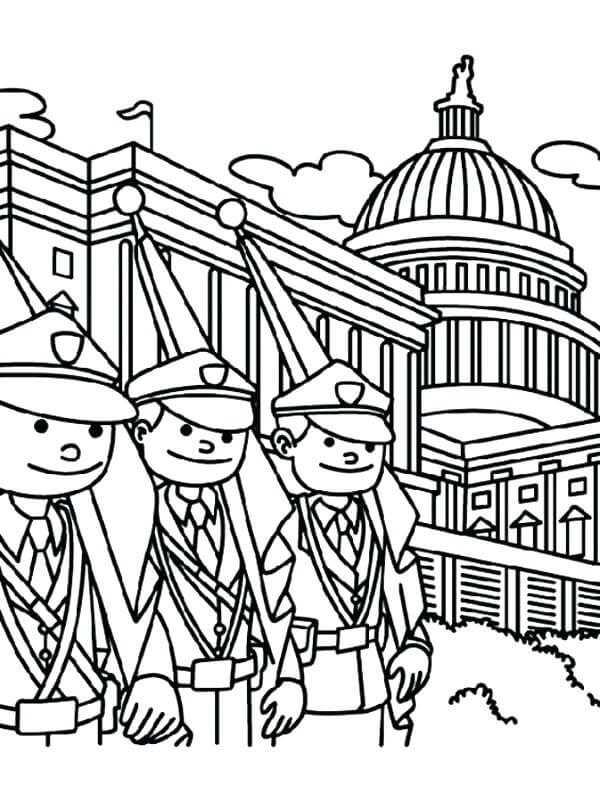 Memorial Day celebrations can be seen throughout America and people celebrate it with great enthusiasm, especially in Washington D.C; near the White House as it is the official residence and workplace of the president of America.
Memorial Day Parade Coloring Page: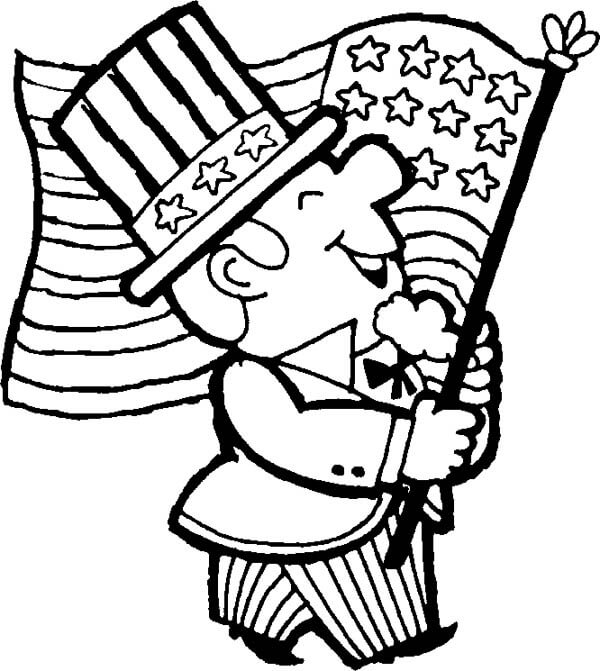 Memorial Day is celebrated with parades in different cities and states of America. Looks like this guy is participating in the parade too. He is proud to be an American and respects the sacrifices of the military.
Liberty Bell Coloring Page: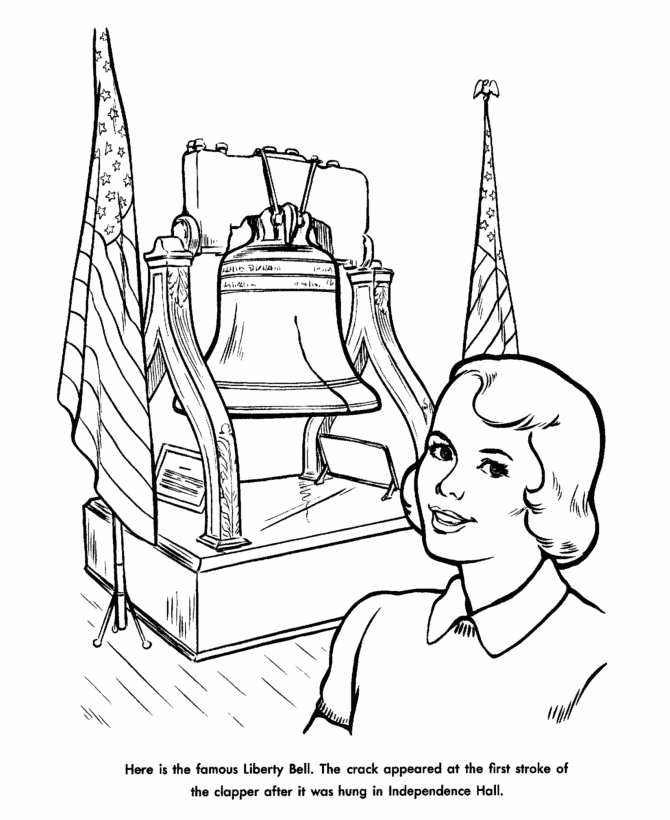 Liberty Bell is an iconic symbol of the independence of America and is located in Philadelphia. The bell first cracked when it was rung after its arrival in Philadelphia and was twice recast by local workmen whose last names appear on the bell. It became a symbol of freedom during the Cold War.
Tomb Of Unknown Soldier: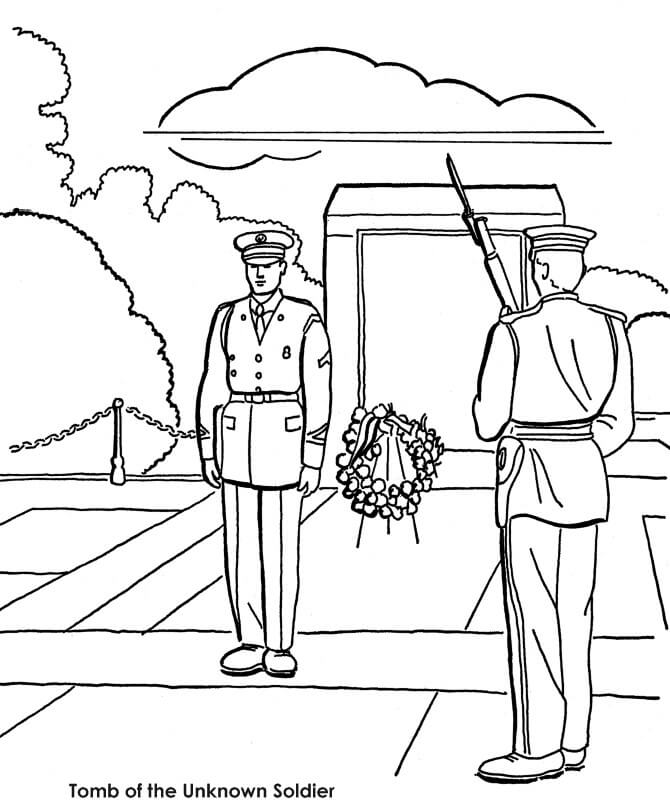 The Tomb of Unknown Soldier is a monument built in dedication to the services of unknown soldiers and all the soldiers who were killed in the war. Such tombs can be found in many countries as throughout history many soldiers have died fighting wars with their remains being unidentified.
America's National Emblem: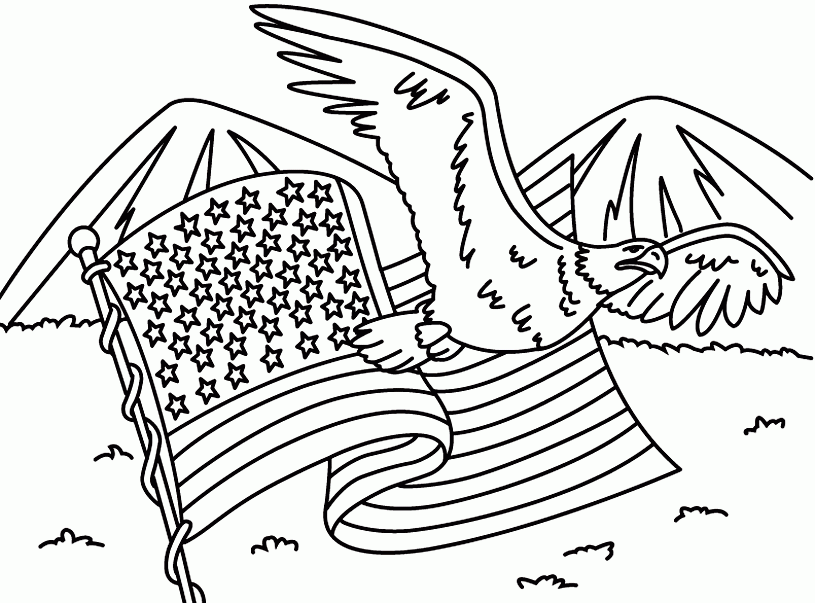 The eagle you see on this sheet is a bald eagle which is the national emblem of the United States. This eagle was chosen for the emblem because of its long life, incredible strength, and majestic looks, and also because it was believed that it existed only on this continent.
Sophie Celebrating Memorial Day Coloring Picture: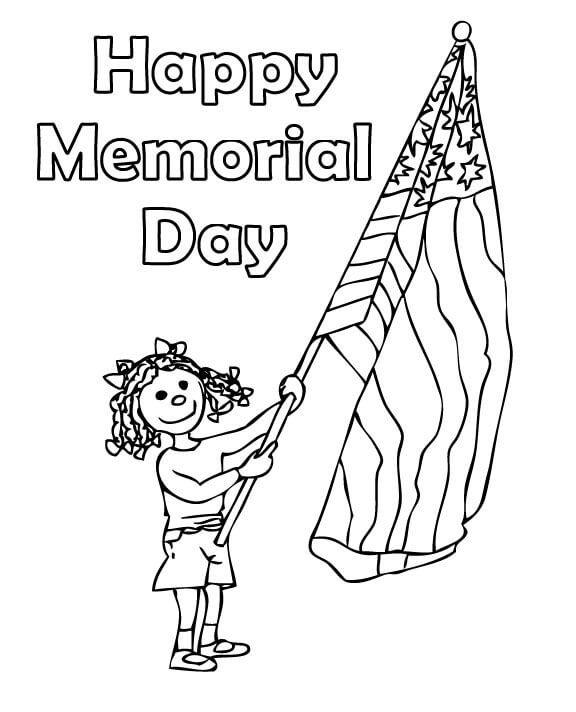 Sophie is very excited to celebrate Memorial Day this year; this is the reason why she is holding the American flag with pride. She has understood the significance of this day, she knew why it is celebrated but now she has finally realized its importance. Color her and the great American Flag.
Happy Memorial Day Coloring Sheet: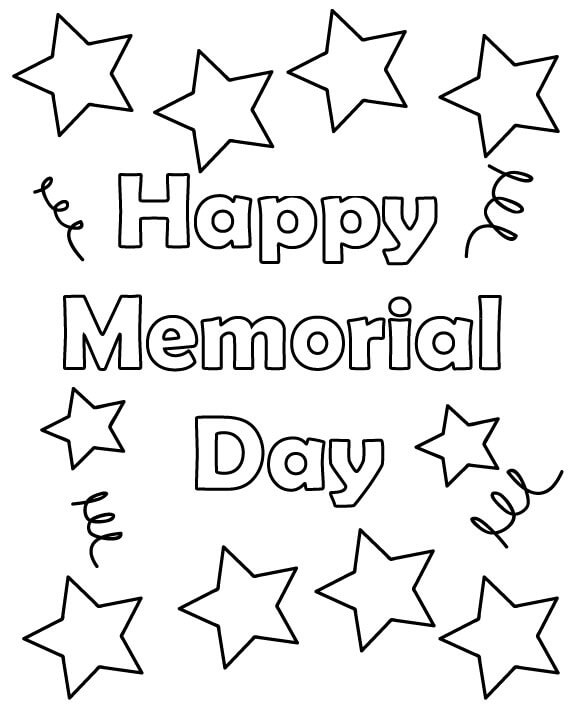 Celebrated on the last Monday of May every year, Memorial Day will be celebrated on 28th May this year. Originally known as the Decoration Day, this day originated after the Civil War and became an official federal holiday in the year 1971.
Memorial Day Coloring Page To Print: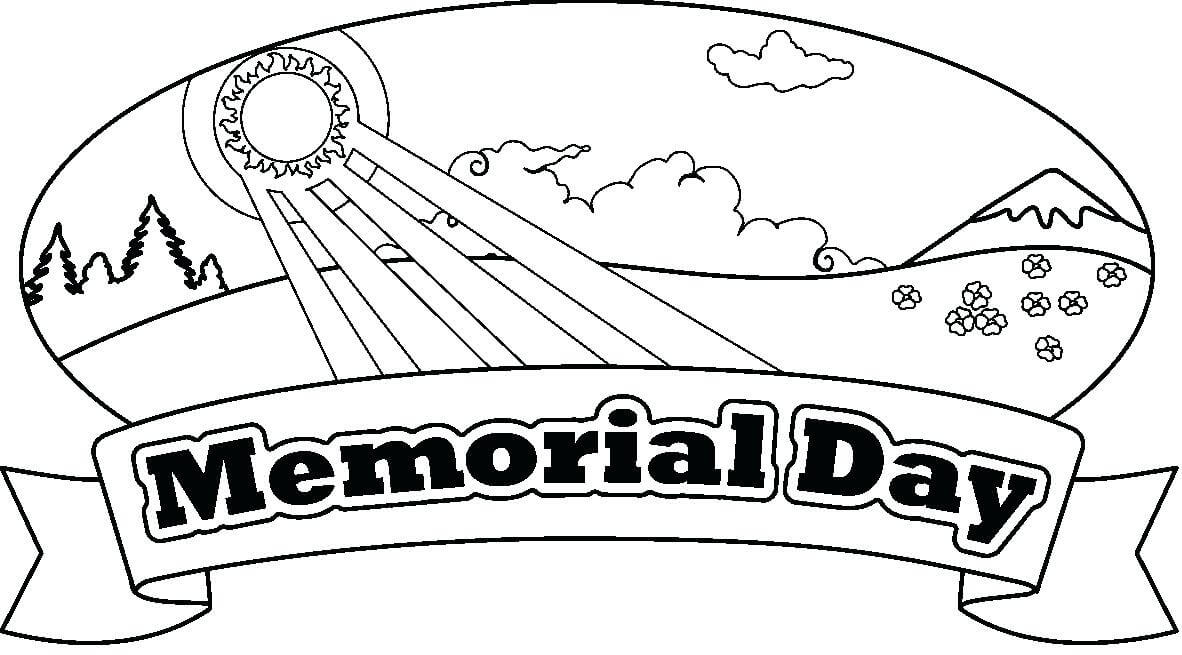 Here is a beautiful Memorial Day coloring sheet for you. A scenic beauty, this picture signifies the beauty of America; something the U.S army fights to protect every day-snow covered peaks, pine trees, beautiful clouds and the blazing bright sun. Color them all.
A Big Thanks To All Martyrs: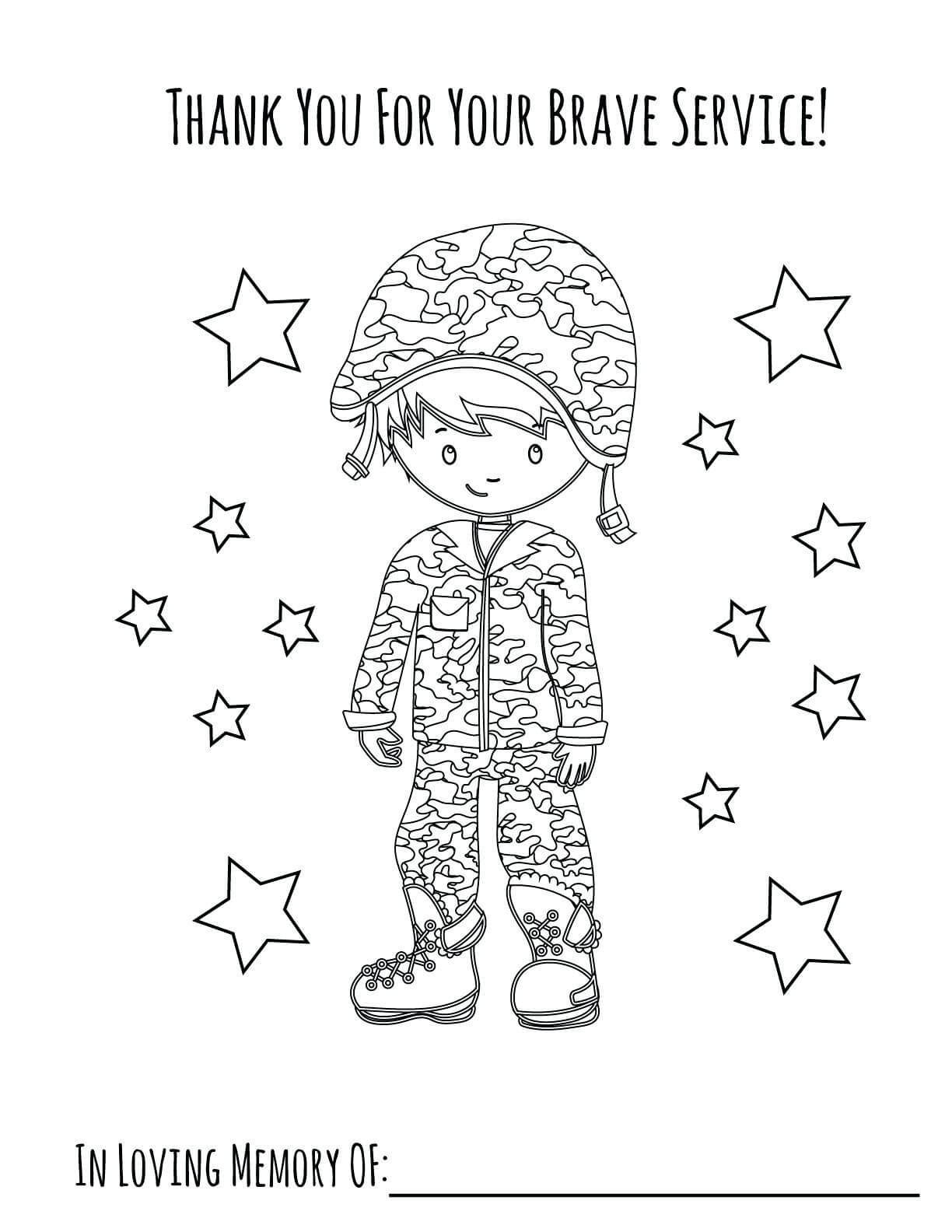 We should never forget to thank all those who selflessly serve us, including the soldiers for their brave services. They do not even think once before sacrificing their lives for others. They all should definitely be respected and thanked. Color this brave soldier.
Memorial Day Fireworks Coloring Page: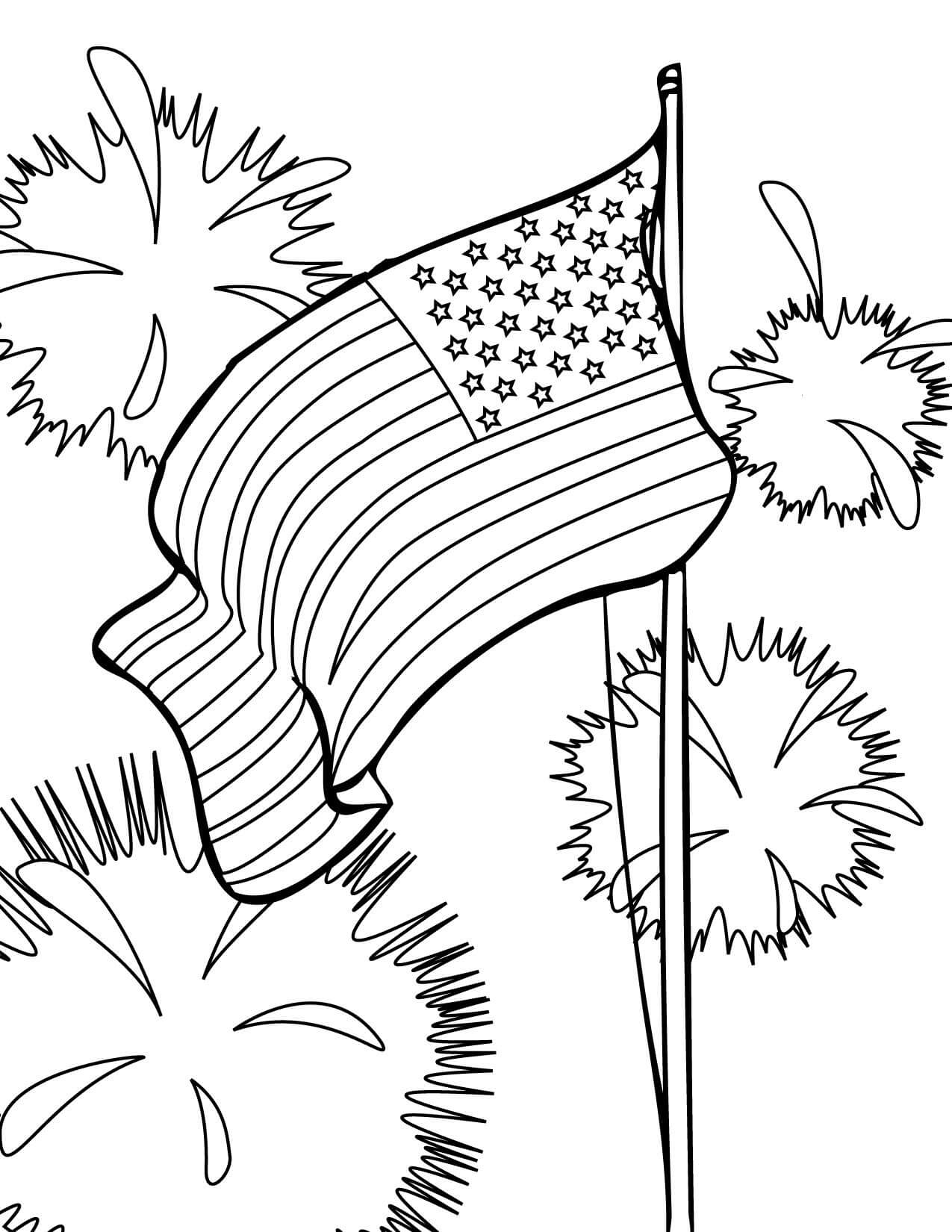 I am sure everyone loves fireworks. Memorial Day celebrations feature fireworks in many cities of the U.S.A. So here is a firework Memorial Day celebration for you to color. Fill up this sheet with colors as bright as the fireworks.
Lincoln Memorial Coloring Image: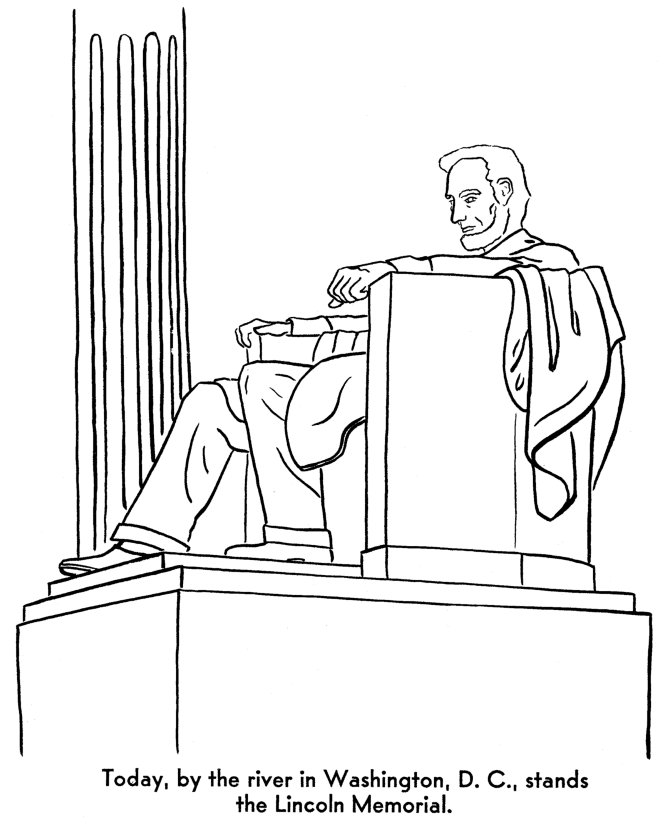 Built in the honor of the 16th president of the U.S, Abraham Lincoln, the Lincoln Memorial is a national monument of America. It stands in Washington D.C and attracts many tourists. This monument immortalizes one of the greatest presidents ever and symbolizes unity, strength, and wisdom.
American Soldiers On D-Day: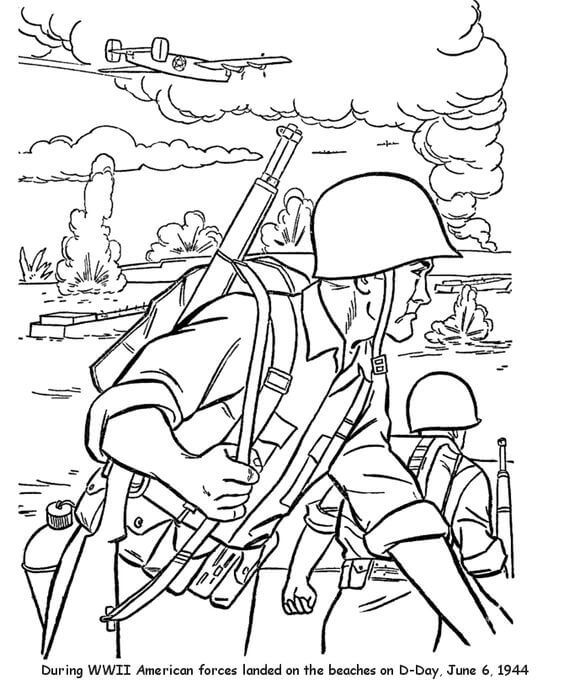 During World War II, the American troops landed on the beaches on D-Day. The Normandy Landings is often referred to as D-Day; it was the largest seaborne invasion ever. It is celebrated on 6th June every year. The operation began with the liberation of European regions from Nazi control.
Jefferson Memorial: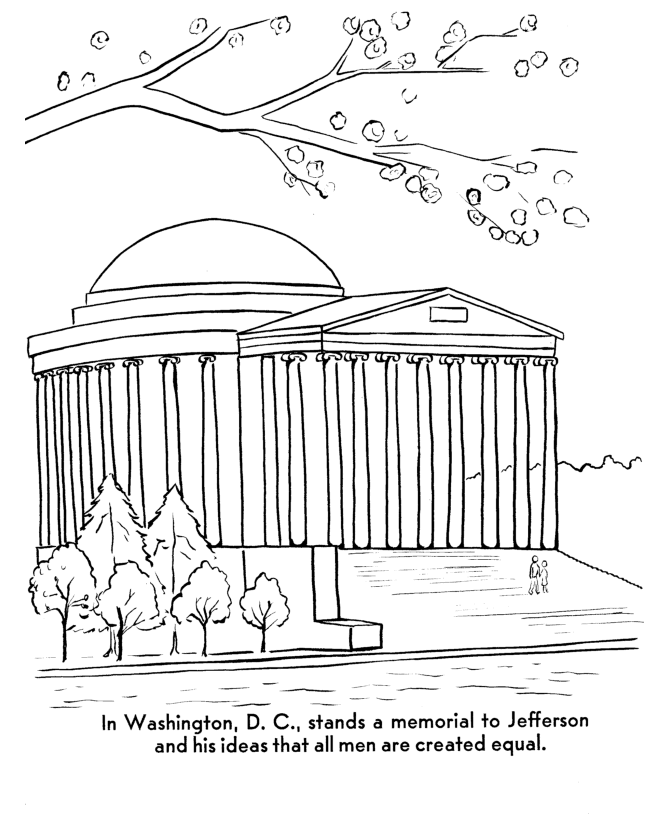 Thomas Jefferson is considered to be one of the most important American Founding Fathers and the main drafter, writer of the Declaration of Independence. Dedicated to him is a memorial named Jefferson Memorial in Washington D.C with his idea that all men are created equal.
Memorial Day Coloring Page Printable: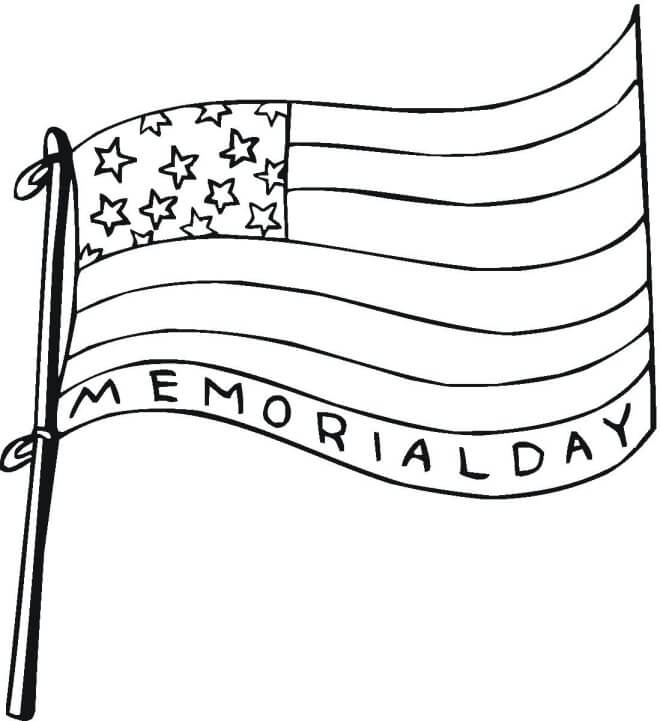 American national flag also called "Stars and Stripes" or "Star-Spangled Banner" has 13 stripes of red and white colors alternatively with a blue rectangle which has 50 small white five-pointed stars arranged in 9 rows. The 50 stars represent the 50 states of the U.S.A while the 13 stripes represent the British Colonies that declared independence to become the first states in the U.S.
Iwo Jima Statue: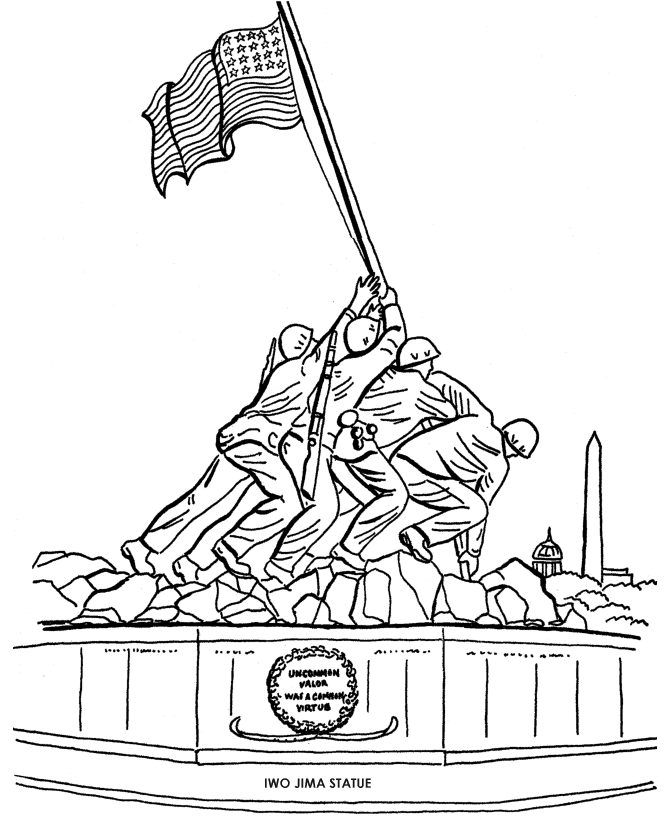 Iwo Jima Statue is also famous by the name of the United States Marine Corps War Memorial. It is a national memorial located in Virginia, the U.S. This memorial is dedicated to all the U.S Marine Corps who died in the defense of the U.S.A since 1775. The memorial is inspired by the iconic photo of 6 marines raising the American flag.
Salute To The Flag: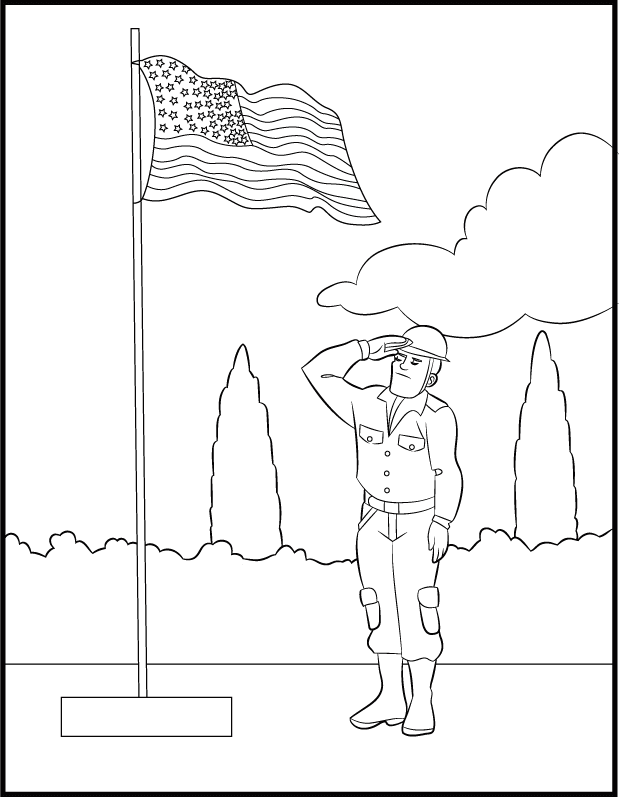 Every soldier is proud of serving his nation and always respects it. Like here, this soldier is saluting the American flag with pride and honor; this signifies how much he respects his nation. In the same way, we should respect the soldiers too.
Remembering The Martyrs This Memorial Day Coloring Picture: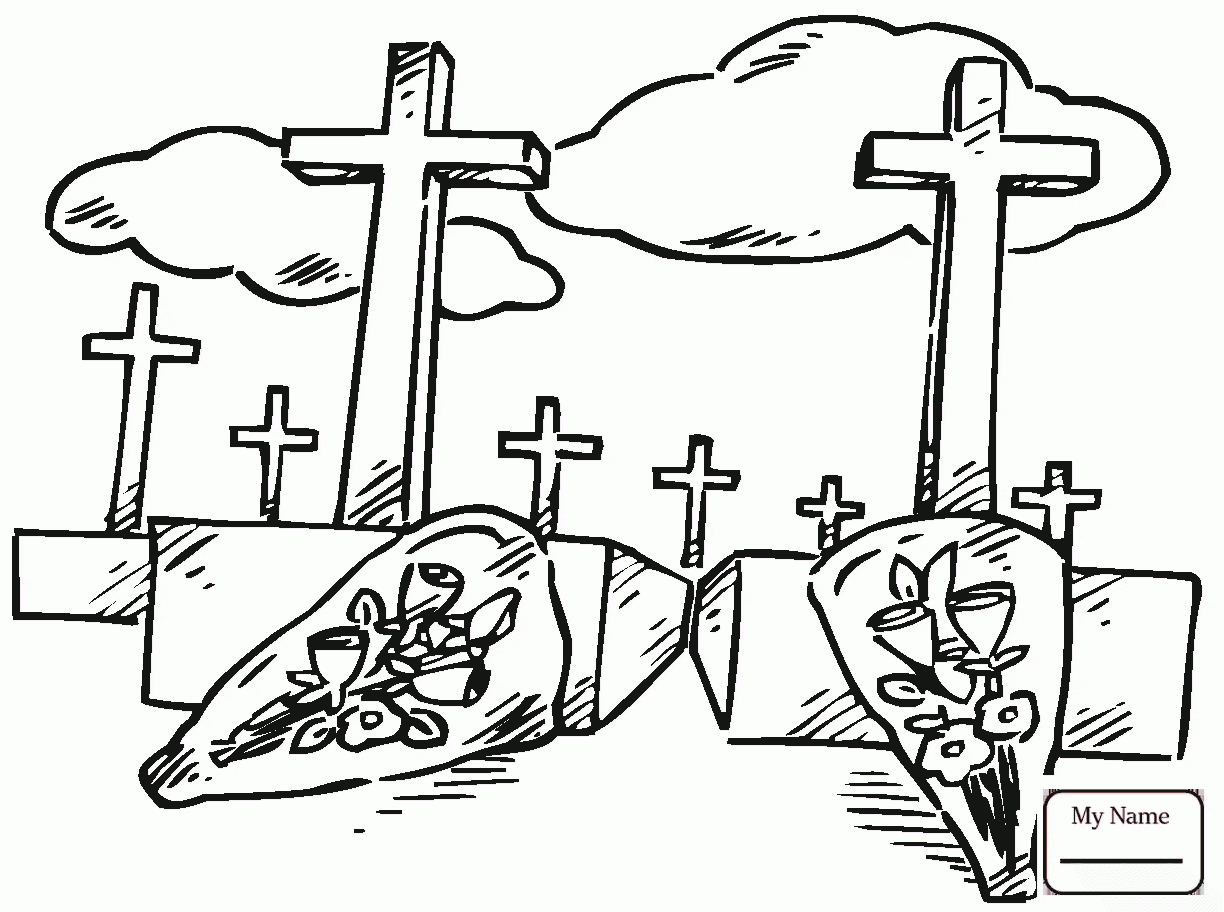 Memorial Day is a day to remember all those soldiers who died serving the country. On this day, many people visit cemeteries and memorials to honor them. Many people place American flags on each grave. They place flowers and bouquets too as a way of thanking them for their selfless services. Do not forget to mention your name below.
Reminiscing The Loved Ones: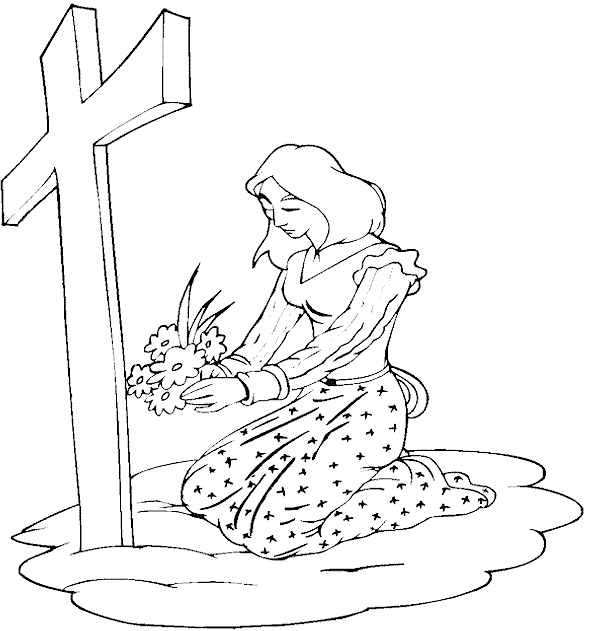 Memorial Day is also a day for families to remember their loved ones, ones who died with honor while serving the nation. Here we can see Lucy remembering her uncle Ben who died in action. She is thankful for what he has done for his country and on this Memorial Day, she has visited her uncle's grave with flowers.
Statue Of Paul Revere: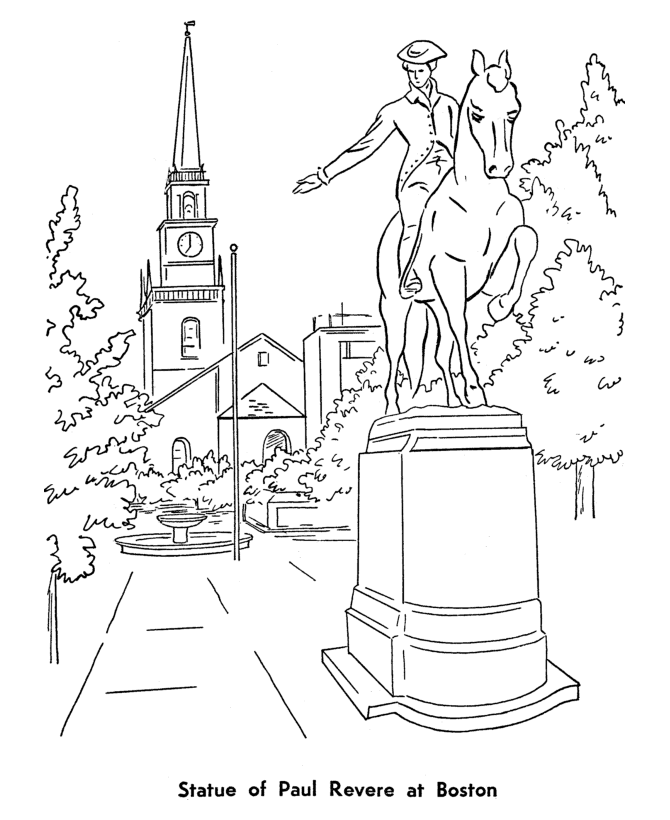 Statue of Paul Revere, as the name suggests, is dedicated to Paul Revere- a silversmith, an industrialist, and a patriot in the American Revolution. This statue stands in Boston and depicts Revere's famous midnight ride during the revolution.
Happy Soldier Coloring Page: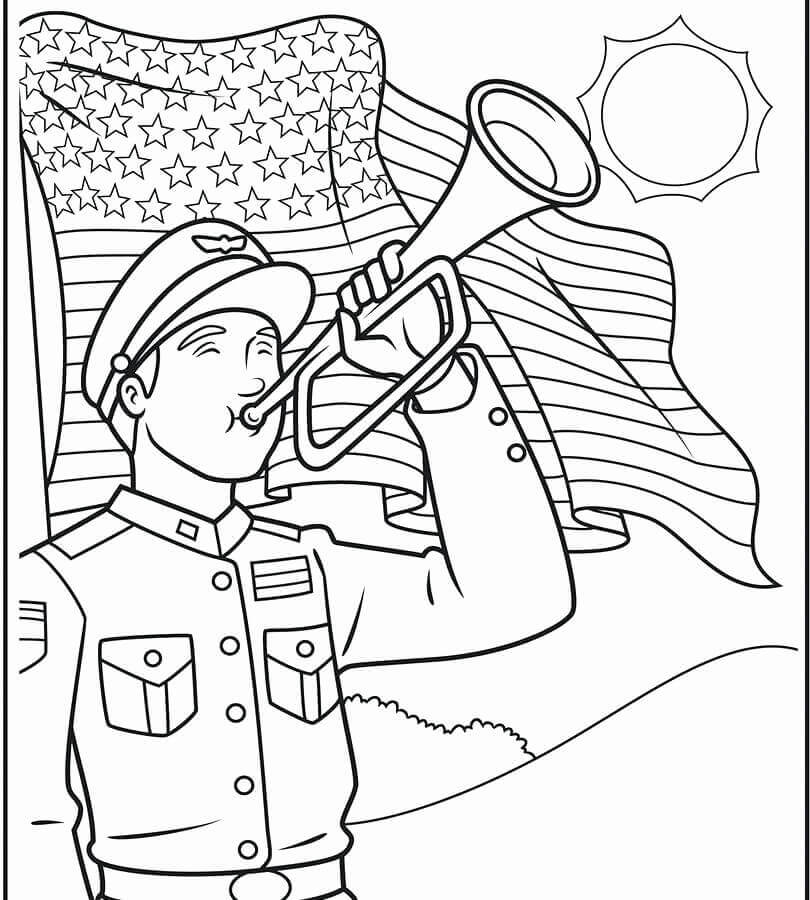 Memorial Day is not only celebrated by the loved ones of the martyrs or the citizens but the soldiers too. They participate in all the celebrations gladly to honor their fellow friends. They celebrate the fact that they serve the people of the country and are very happy that their countrymen realize it too, like this soldier.
Printable Memorial Day Sheet: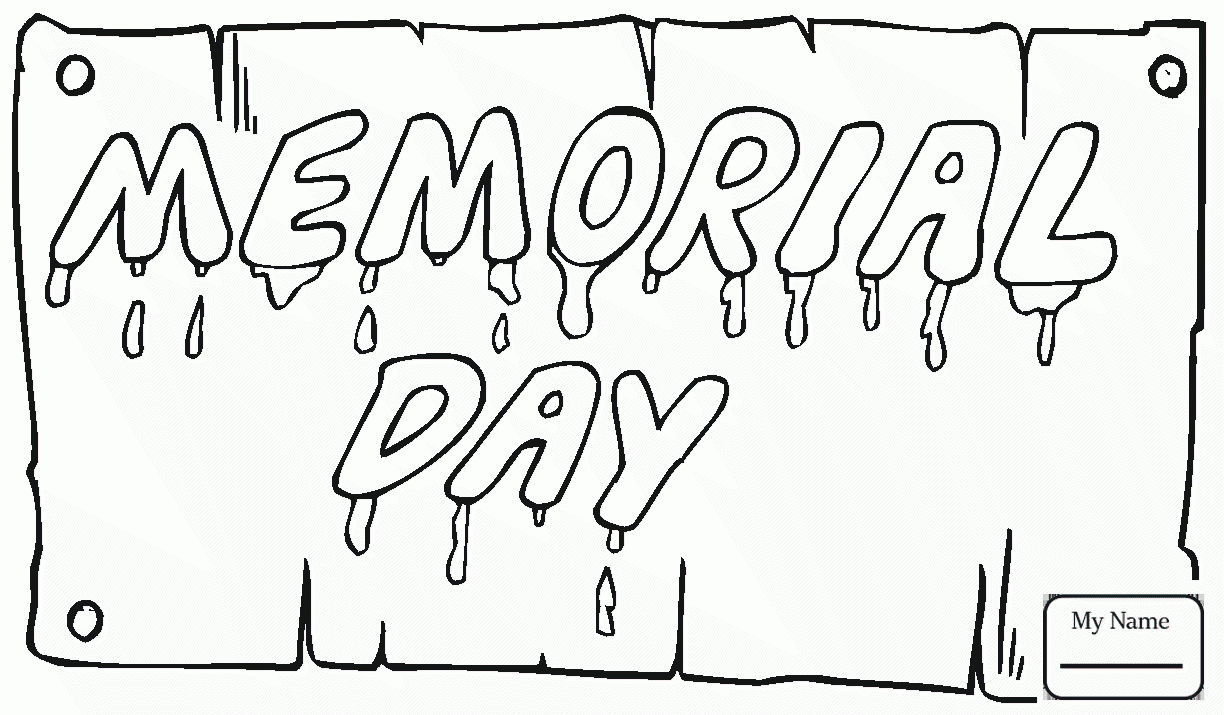 Memorial Day is often confused with Veterans Day as both these days are dedicated to the dauntless soldiers. While Memorial Day is a day of remembering all the men and women who died serving in the military; Veterans Day celebrates the services of all the military veterans. It is celebrated on 11th November every year.
Memorial Day Ribbon Coloring Page: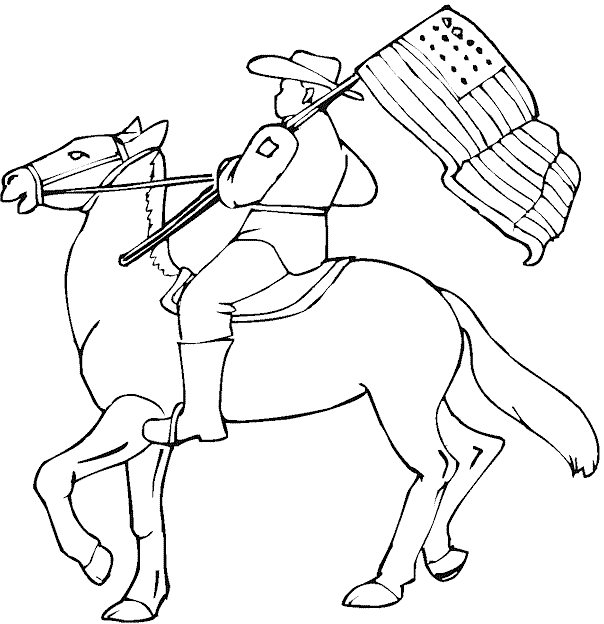 There are various awareness ribbons and their meaning depends on their color and pattern. There is a ribbon for Memorial Day too. The ribbon is mostly in the colors of the American flag- blue, red, and white. You will see these ribbons everywhere if you happen to attend the celebrations. Color this ribbon with your imagination.
Memorial Day Soldier Coloring Page: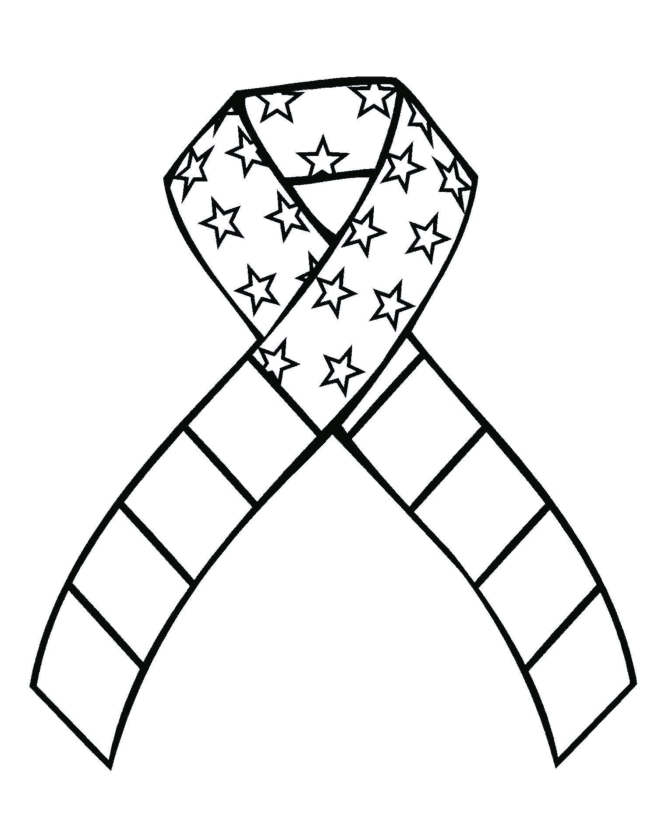 Throughout the country, there are various events that happen on Memorial Day. These include parades, speeches, music, performances, etc. Soldiers are the main highlight and heroes of this day, so soldiers participate in many events. This soldier is riding on a horse with an American flag. It is a parade maybe. If you have a chance to celebrate Memorial Day, do attend these parades as your support will definitely make the marching soldiers and veterans happy.
        Memorial Day is more than just a holiday or the beginning of summer vacations. For many, it has personal significance and meaning. For all those who have lost their loved ones- a family member or a friend, it is a day to get closer to them and thank them for their sacrifices. So let's take a moment to remember all the fallen soldiers and thank them while printing these Memorial Day coloring images. Don't forget to share your favorite Memorial Day coloring pictures by emailing us.