"My Little Pony Equestria Girls", also known as MLP Equestria Girls and just Equestria Girls, is a product line of media franchise and fashion dolls launched by Hasbro. It's basically a spin-off, or you can say, a relaunch of the "My Little Pony" Franchise, featuring human teen versions of "My Little Pony" characters. Everything associated with MLP, including doll lines, films, mobile apps, TV apps, and even MLP coloring pages are incredibly popular with the kids. Keeping with its popularity, we've compiled a list of printable My Little Pony Equestria Girls coloring pages.
15 Printable My Little Pony Equestria Girls Coloring Pages:
My Little Pony Equestria Girls Gang: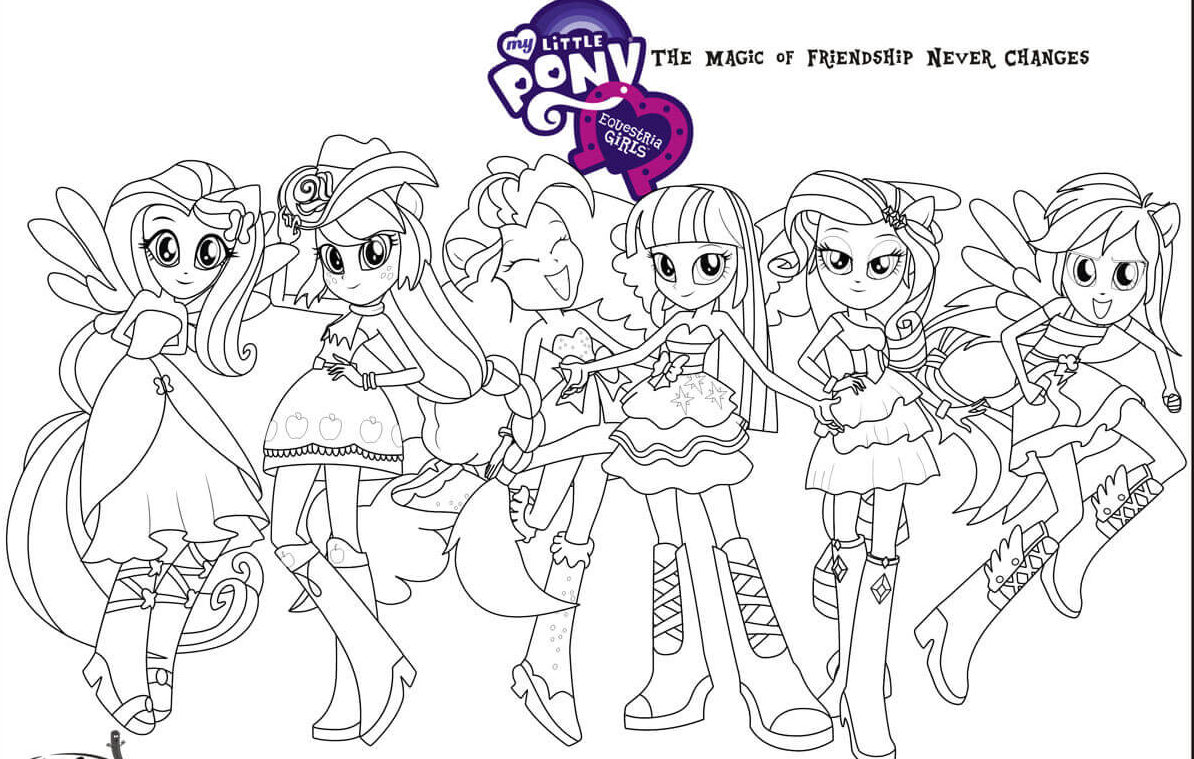 First and foremost, let's introduce you to the stunning and sassy gang of MLP. It features Applejack, Fluttershy, Twilight Sparkle, Pinkie Pie, Rarity, and Rainbow Dash. The series begins when Twilight Sparkle's crown is stolen by Sunset Shimmer, who then enters into the human world via a mirror. So even Twilight Sparkle and Spike chase her to get the crown. And this is how everyone lands in the human world.
to join this conversation on GitHub. Already have an account? Sign in to comment Footer © 2023 GitHub, Inc. Footer navigation Terms Privacy Security Status
Twilight Sparkle: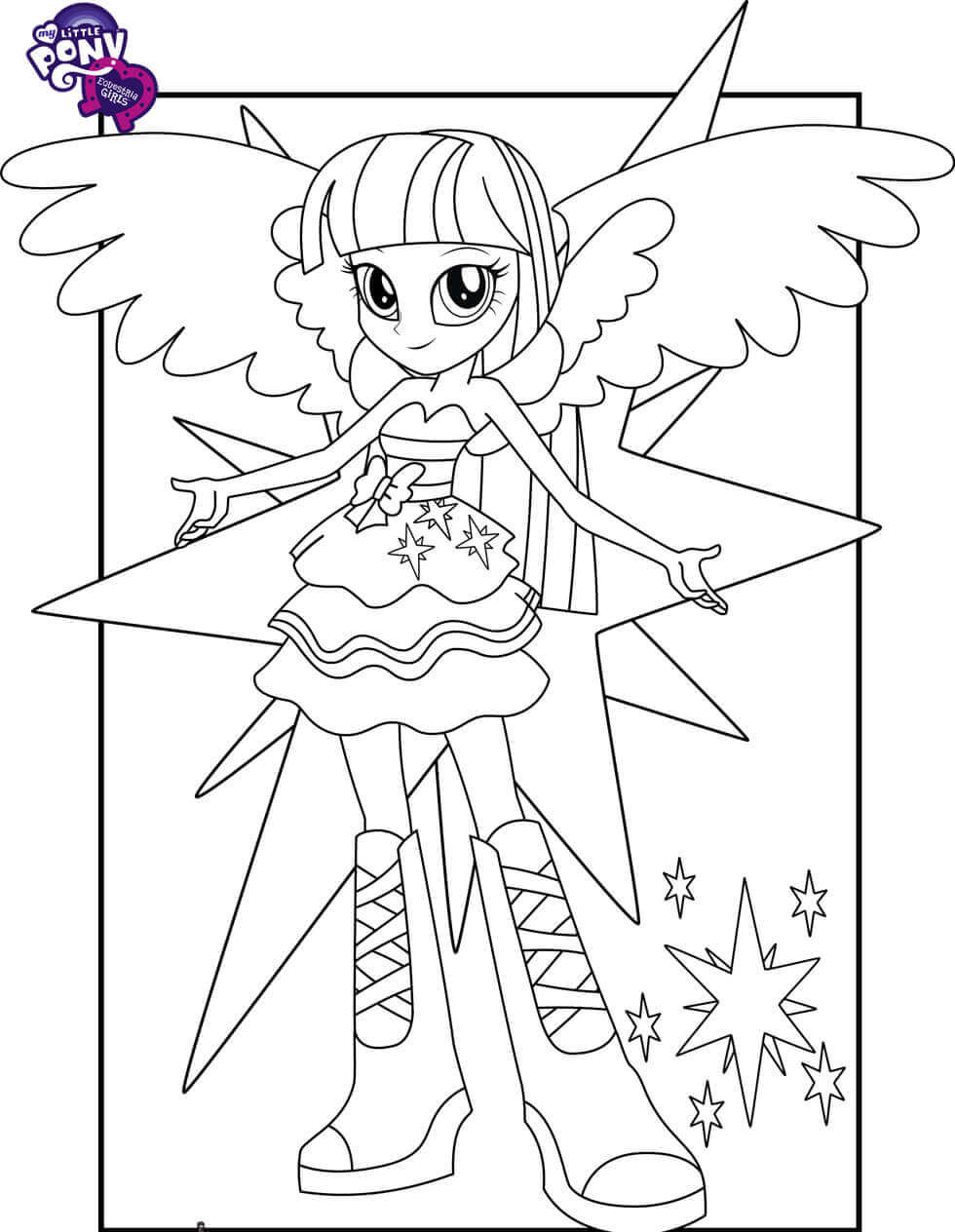 Twilight Sparkle, fondly known as Sci-Twi is one of the main characters of MLP Equestria Girls. In fact, the entire series revolves around her. This intelligent and well-spoken girl holds a massive interest in science. She's even a bit of a wallflower, acting awkward around others. Twilight Sparkle's dressing is a bit different from the other Equestria Girls. She appears in a simple pink and purple dress, her hair is tied in a ponytail, and she wears thick, black glasses.
Rarity: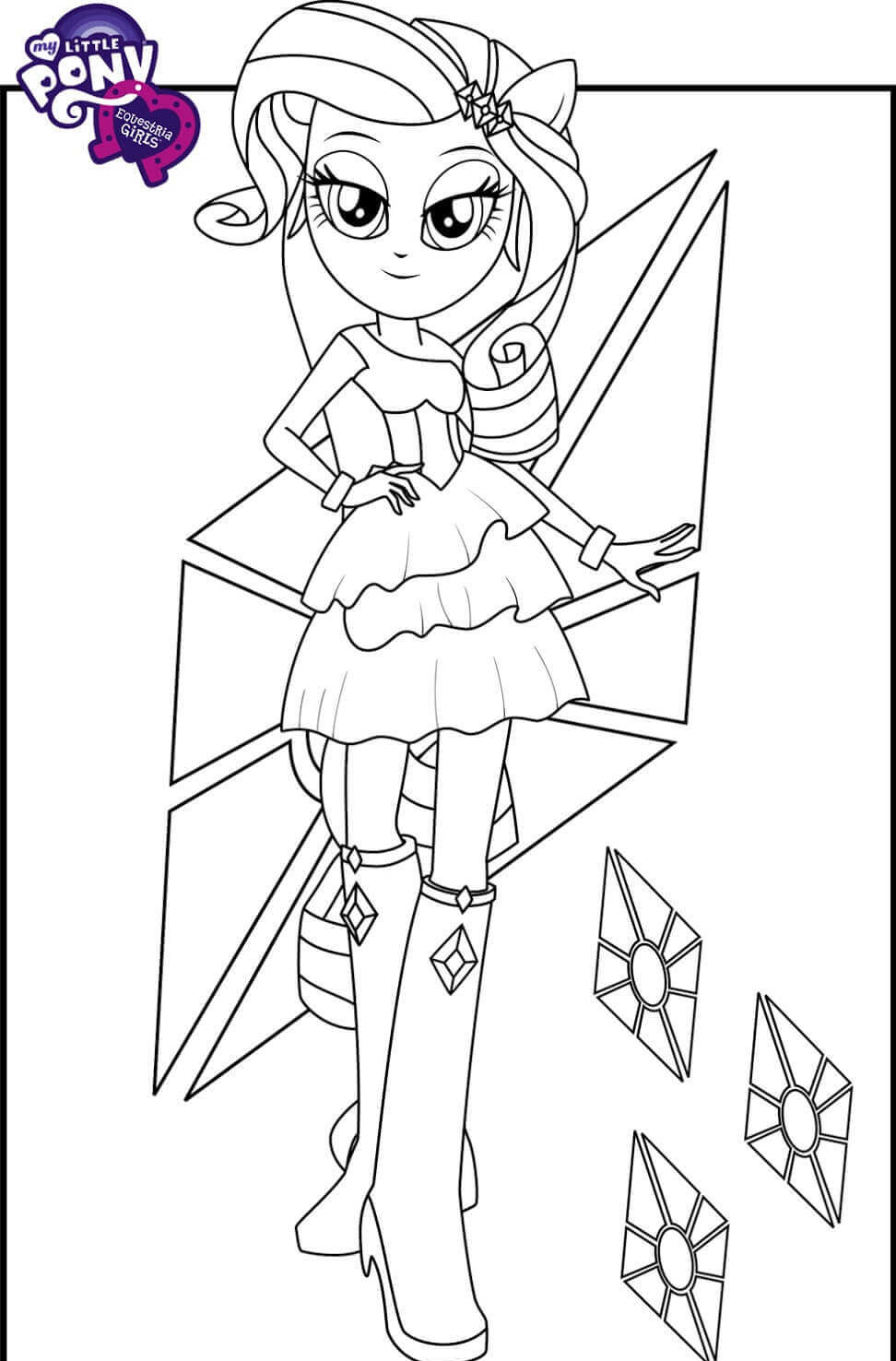 Meet Rarity, the student of Canterlot High School and one of the primary characters of "My Little Pony Equestria Girls". Representing the element of generosity, Rarity appears for the first time when Sunset Shimmer tries to ruin Twilight Sparkle's image with an online smear video. She was the one who helped Twilight get a disguise to escape the embarrassment.
Fluttershy: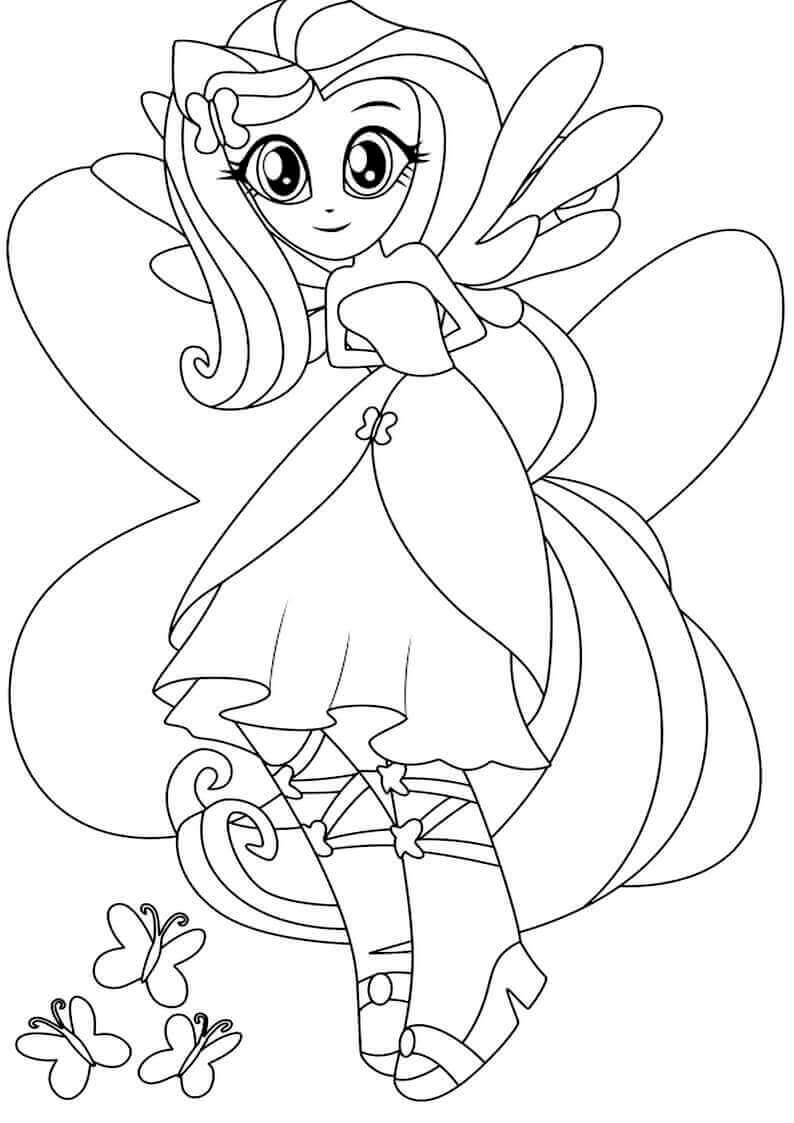 Fluttershy, one of the primary characters of this series represents the element of kindness. This loving girl is always ready to help a friend in need, especially if it's an animal. Fluttershy can go to any extend to help her friends and always puts others before her, as seen when she stood up to help Twilight Sparkle, who was a stranger to her then.
Applejack: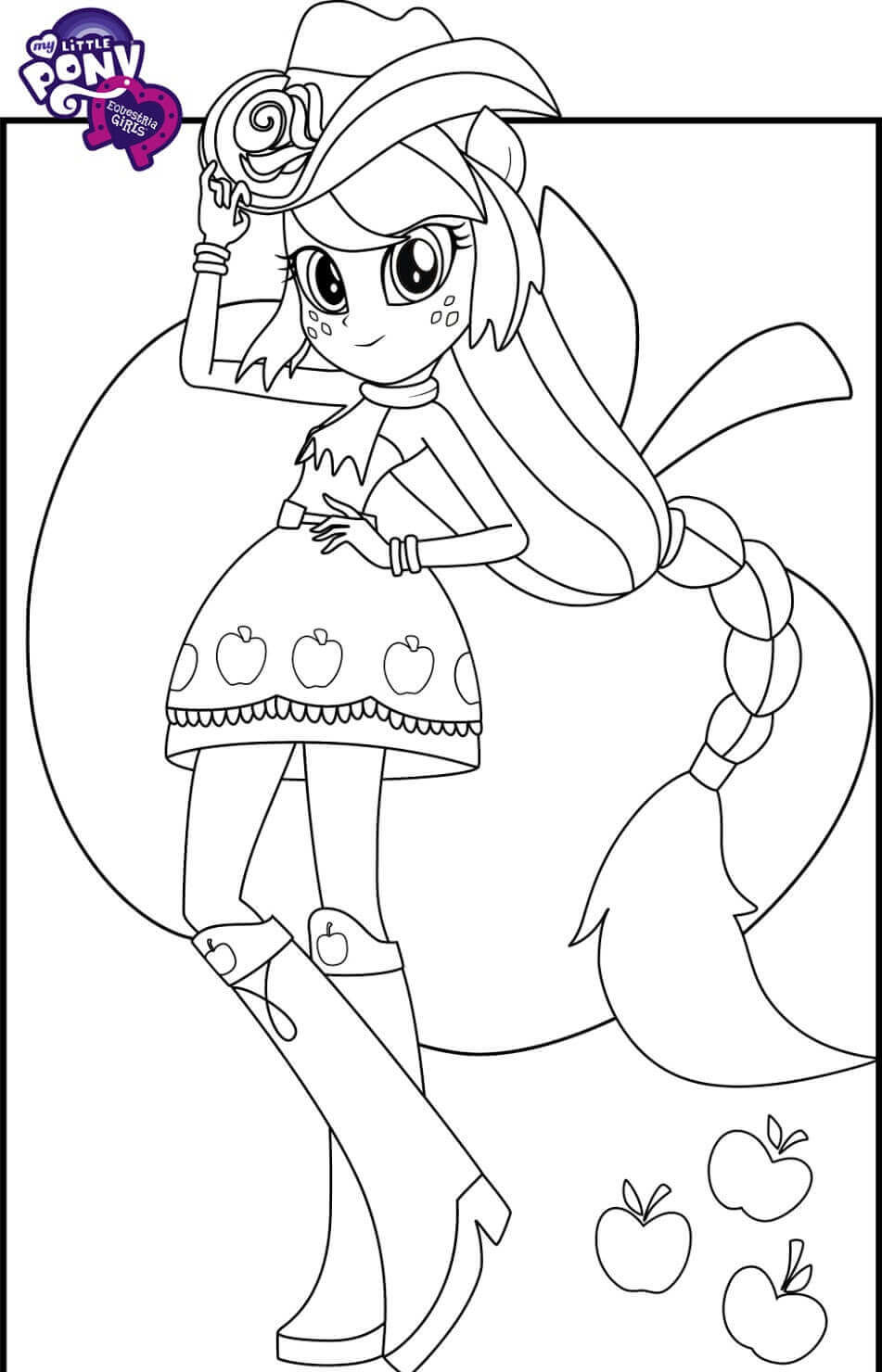 Applejack, representing the element of honesty, is a hardworking and reliable girl particularly fond of cooking. While all the other girls in the school act quirky, Applejack prefers being straight and to the point. She's also stronger than most of the girls in school, seen when she carried a folding table herself, which is generally lifted by two male athletes.
Rainbow Dash: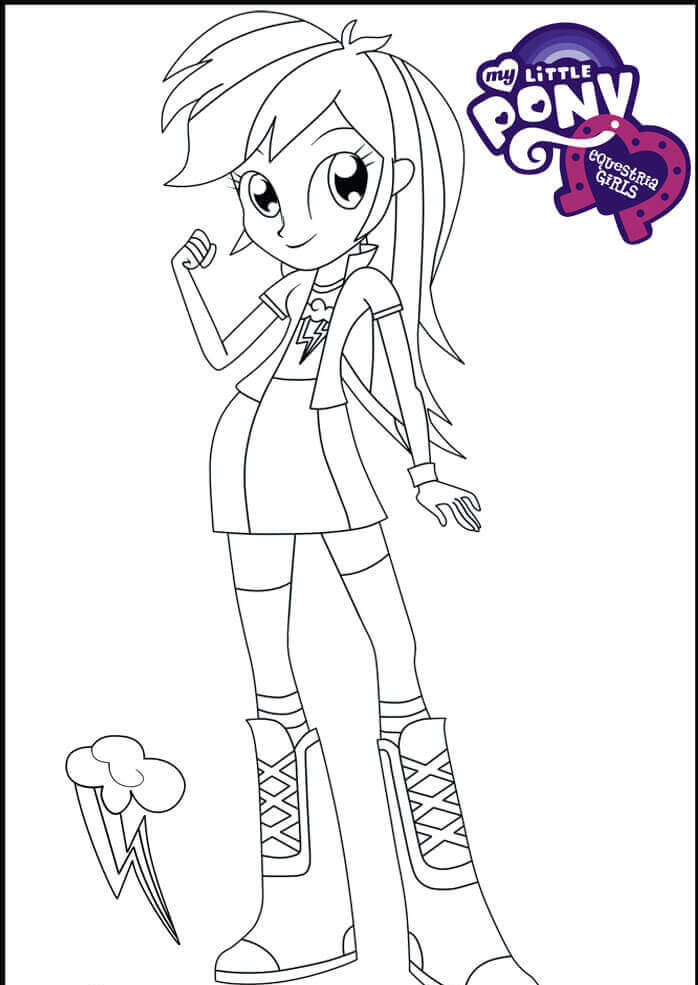 Meet Rainbow Dash, a supporting character from "My Little Pony Equestria Girls" representing the element of loyalty. This competitive and athletic student is the captain of every sports team in her school. Her strongest trait is, but of course, loyalty. She even motivates her friends as much as she can. However, Rainbow Dash can be a bit self-centered at times and may even harp about her own awesomeness.
Pinkie Pie: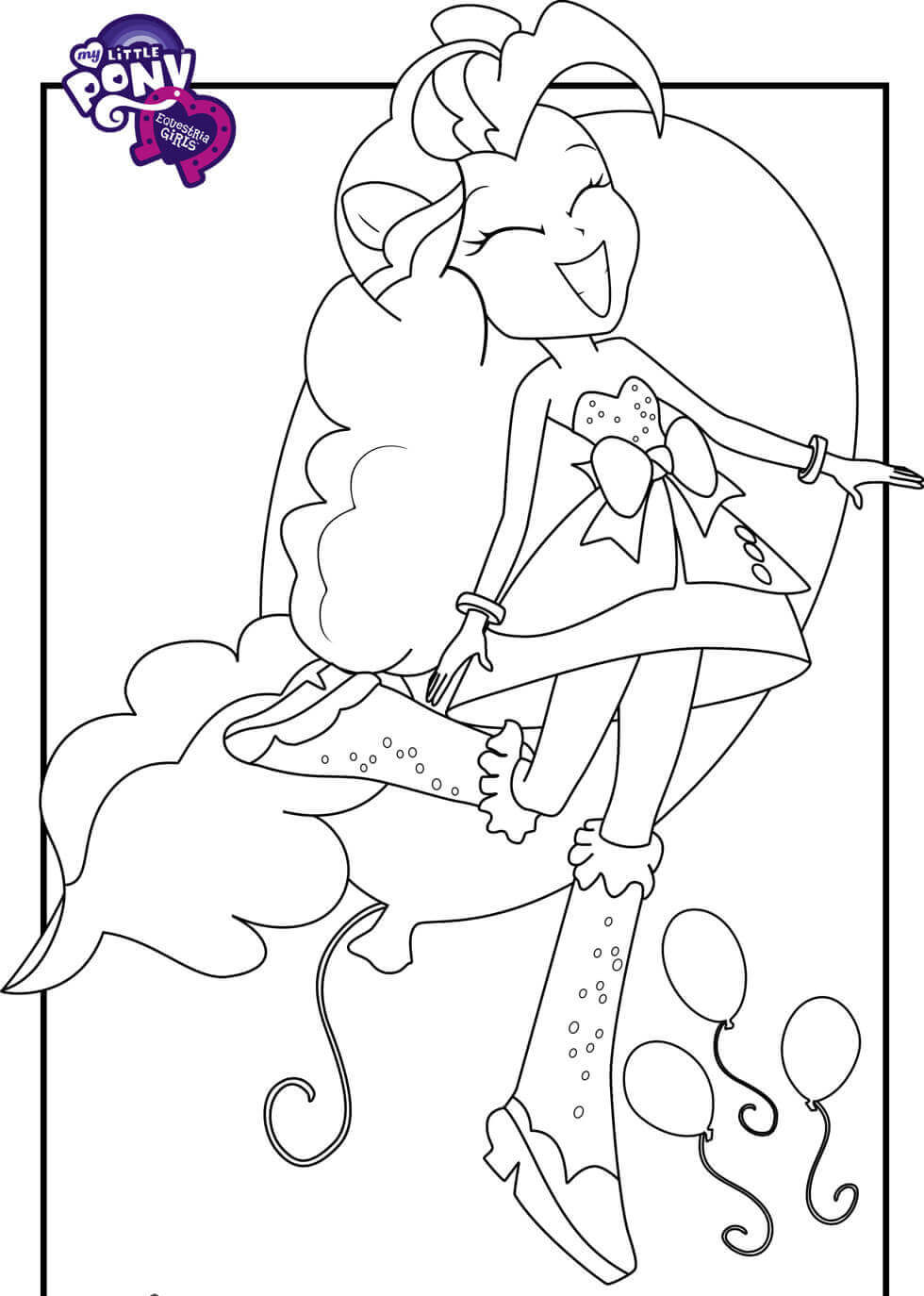 The beautiful Equestria Girl you see here is Pinkie Pie, a student of the Canterlot High School, representing the element of laughter. This free-spirited teenager has a heart as big as her laugh. Her vibrant energy and of course, her jokes add color to the Rainbooms. Pinkie Pie tends to stock her refrigerator with cans of whipped cream, skip instead of walking properly, and pop out of random places.
Sunset Shimmer:
Meet Sunset Shimmer, the villain who turns into the protagonist in "My Little Pony Equestria Girls". In the first film, Sunset Shimmer was portrayed as a manipulative, condescending, and self-absorbed girl who loved insulting and belittling others. But in the second movie, she discards her old self and starts believing in friends. She even befriends her former enemies.
Aria Blaze: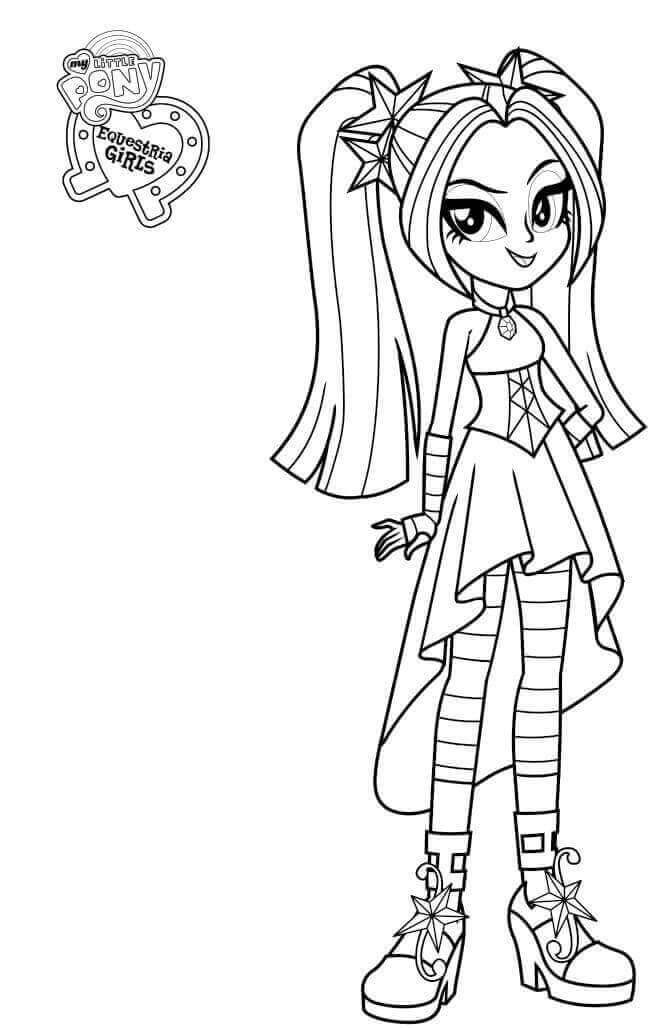 Aria Blaze, a siren of Canterlot High School, is one of the antagonists of the series. She's a manipulative and cold teenager, who wants to remove Rainbooms from the singing competition. The highlight of her appearance is fin-like, non-feathered, and translucent wings.
Adagio Dazzle: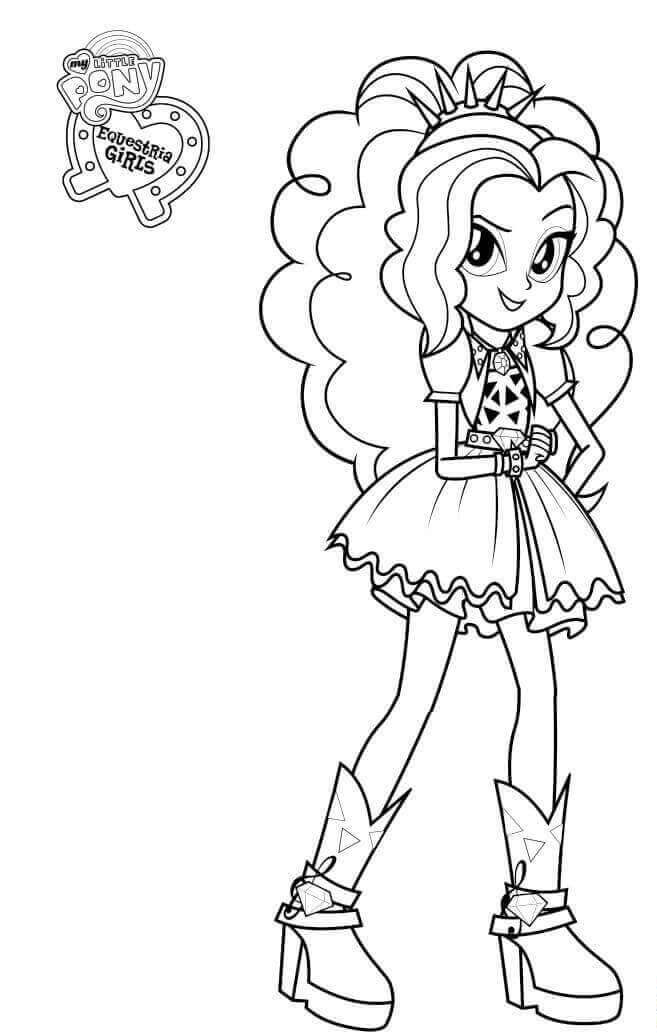 Meet Adagio Dazzle, the main antagonist of "My Little Pony Equestria Girls: Rainbow Rocks" movie. This scheming and manipulative girl sways the students using her magic trick. She's even sadistic, as seen in her taking advantage of Sunset Shimmer's problems and insecurities.
Spike: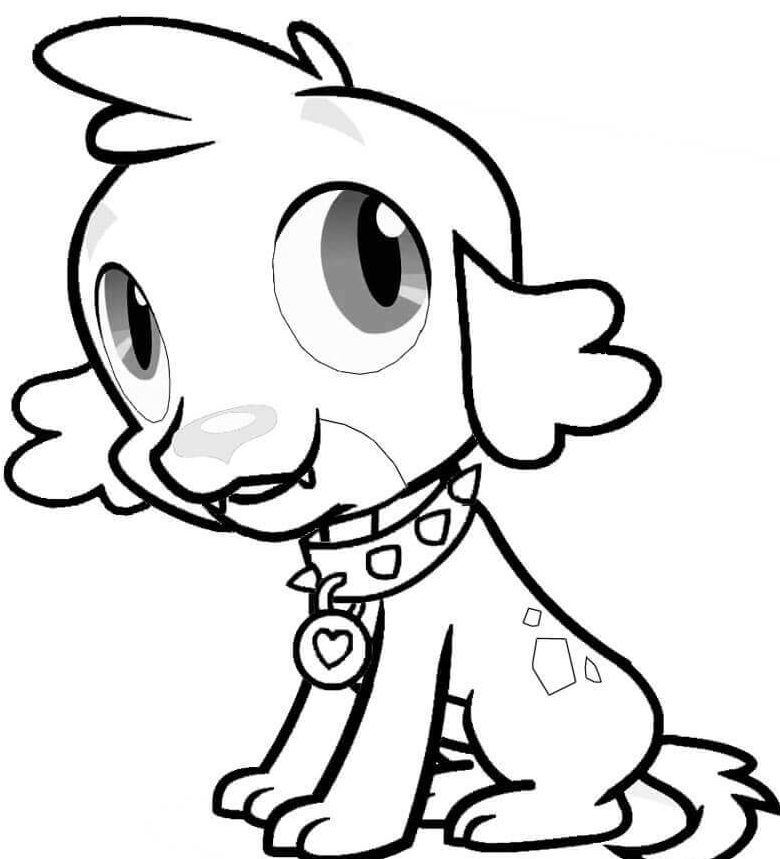 Here's a cute and adorable coloring sheet of Spike, the pet dog of Twilight Sparkle. He enters the human world with Twilight Sparkle through the mirror. While coloring Spike, use green for hair and ears and purple for the body.
Also Read: Dog Coloring Pages
Sweetie Belle:
Here's a rare coloring page of Sweetie Belle, a recently introduced character in Equestria Girls. Sweetie Belle is a helpful, kindhearted, and innocent girl, completely true to her name. Yes, she can be naïve, mischievous and impetuous sometimes, but is always well-meaning and positive in times of crisis.
Rarity And Pinkie Pie:
This coloring page features two of the most talented Equestria Girls. Rarity And Pinkie Pie are the closest friends in Canterlot High School despite Sunset Shimmer's efforts to break them apart. They are paired together several times in the series, for instance, in the Emerald Tent at Camp Everfree and during the speed skating contest in Tri-Cross Relay.
The MLP Gang With Their Corresponding Ponies: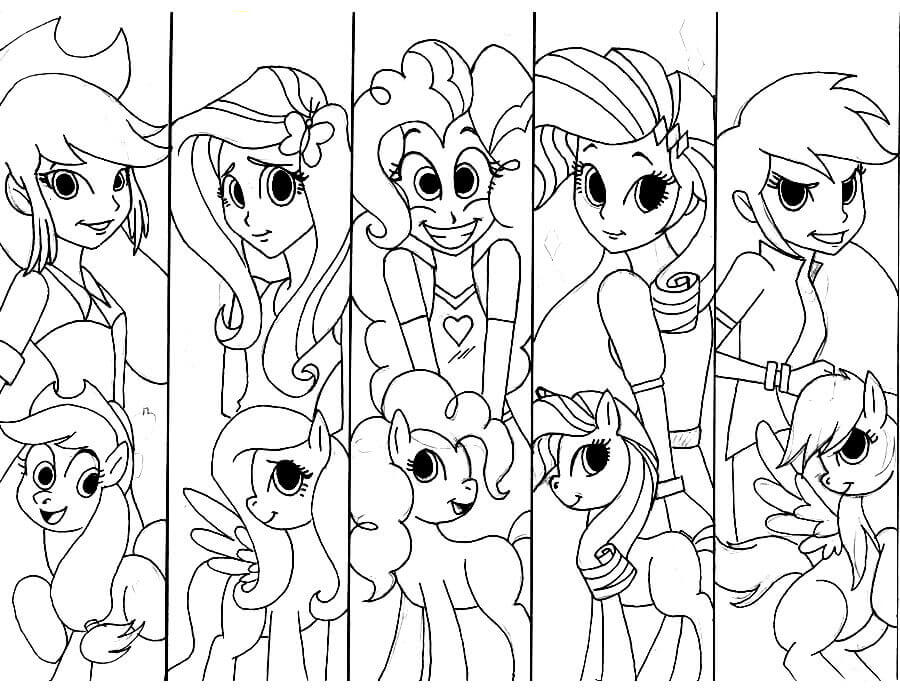 This is hands down one of the best My Little Pony Equestria Girls coloring pages. It features five leading characters of the series along with their corresponding ponies. It would be pretty challenging for ordinary people to guess the ponies by seeing this coloring page. But this challenge would be nothing for die-hard MLP Equestria Girls fans. We can't even imagine how beautiful this sheet will look decked up in beautiful colors of respective ponies and their humanoid versions.
The Rainbooms:
Here's a coloring page of the Rainbooms, also known as the Sonic Rainbooms and Crystal Rainbooms, a band featured in MLP Equestria Girls. The band members include Twilight on lead vocals, Applejack on bass, Rainbow Dash on electric guitar, Fluttershy on the tambourine, Pinkie Pie on the drums, and Rarity on the keytar. 
We hope you liked our compilation of My Little Pony Equestria Girls coloring pages. Which My Little Pony Equestria Girls coloring sheets did you enjoy coloring the most? Let us know by commenting below.