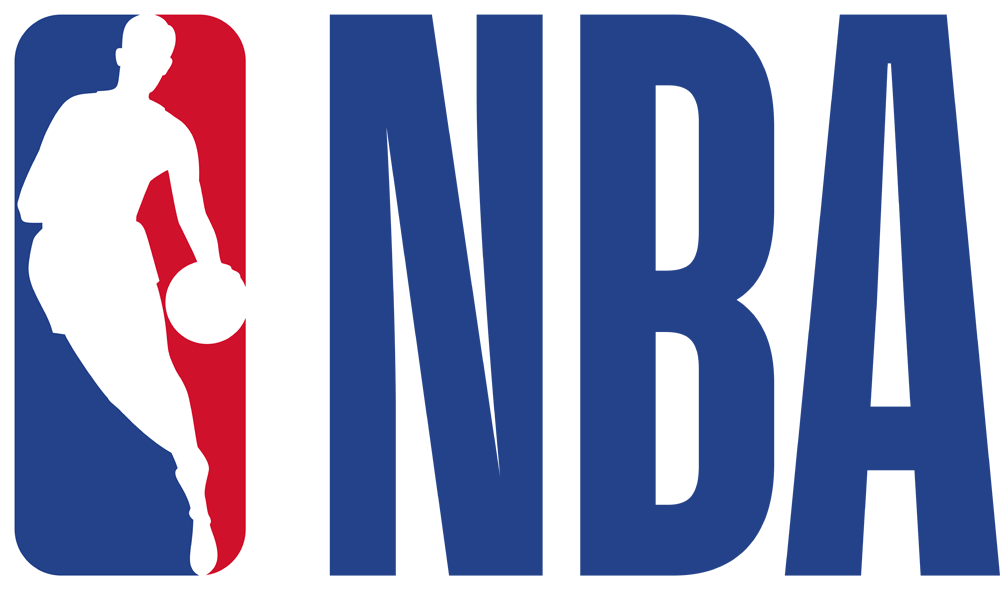 NBA or the National Basketball Association is the most popular men's basketball league in North America, consisting of 30 teams. This association was founded by the owners of the ice hockey arenas way back in 1946 but has still managed to hold the same level of popularity. Being one of the major sports leagues, the NBA is followed by kids and adults, not just in the United States, but all around the world. The NBA March Madness is about to begin, so we decided to get our readers some fresh and unique free printable NBA coloring pages or National Basketball Association coloring pages. Check out these exciting NBA coloring sheets below.  
Free Printable NBA Coloring Pages:
Michael Jordan Coloring Page:
This coloring page features the NBA sensation, Michael Jordan, a retired professional basketball player. In his career, Michael Jordan played 15 seasons of NBA championships for the Washington Wizards and Chicago Bulls. And honestly speaking, it was Michael Jordan who got more popularity to the Chicago Bulls.
Detroit Pistons: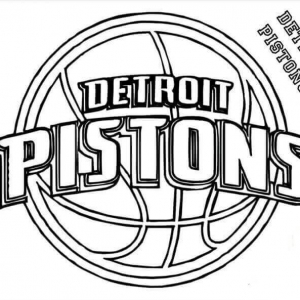 This NBA coloring page features the logo of Detroit Piston, an American basketball team based in, as the name suggests, Detroit. You can witness this famous team playing at the Little Caesars Area in Indian. And of course, it's a part of NBA too!
to join this conversation on GitHub. Already have an account? Sign in to comment Footer © 2023 GitHub, Inc. Footer navigation Terms Privacy Security Status
Emeka Okafor: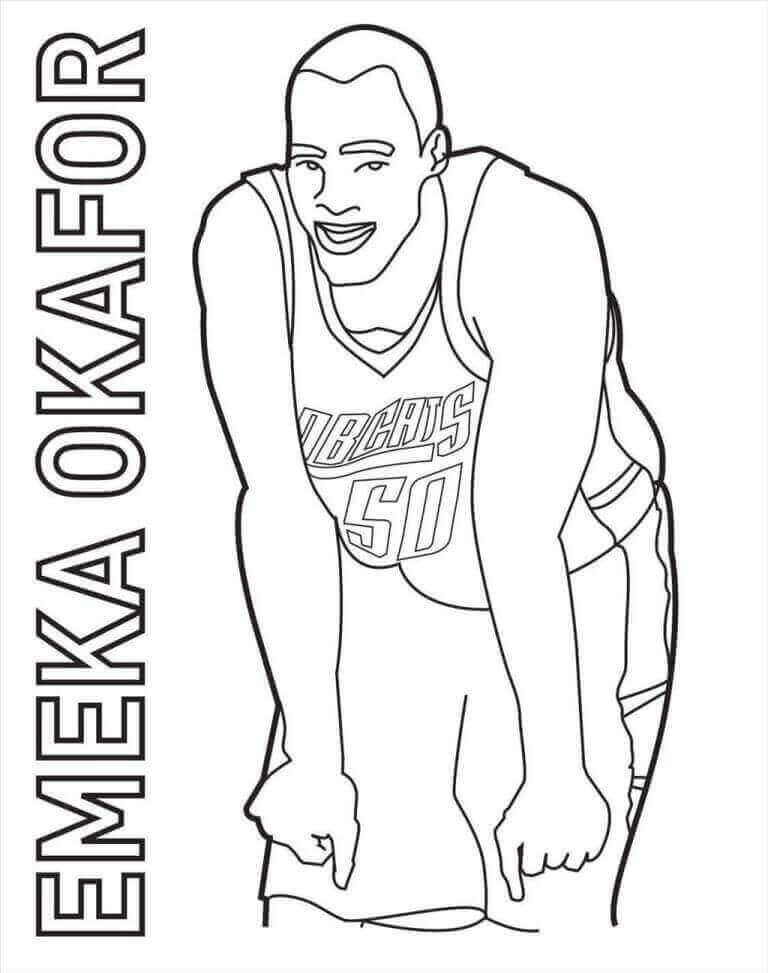 Meet Emeka Okafor, the NBA player for New Orleans Pelicans. Winner of a national championship in 2004, Emeka Okafor had been passionate about basketball right from his school years. In fact, he even left the last year of his college to join the NBA draft. 
Indiana Pacers: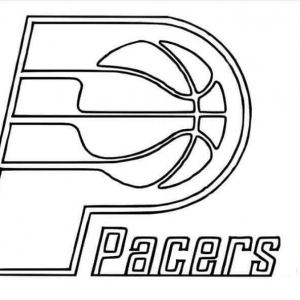 Indiana Pacers, based in Indianapolis, Indiana, was established in 1967 and became a member of the NBA in 1976. The team is named after the history of Indiana with Indianapolis' cars and the harness racing industry. Now that's a way to pay tribute.
LeBron James Coloring Page: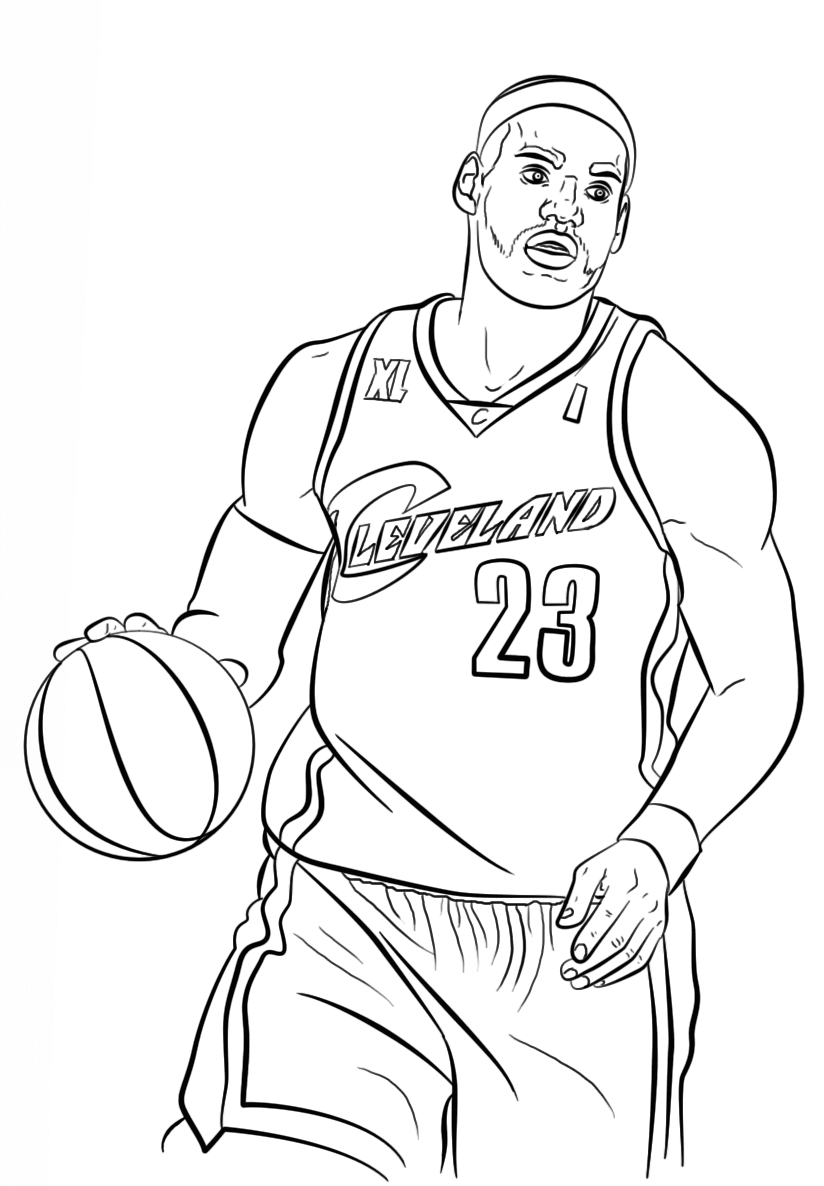 This coloring page features LeBron James, the current most popular NBA basketball player for the Cleveland Cavaliers. In fact, James LeBron is considered one of the greats NBA players of all time as he has got four NBA Most Valuable Player Awards, and has won three NBA championships.
Atlanta Hawks:
Here's an NBA coloring page of Atlanta Hawks, one of the most popular NBA teams. Its origin can be traced back to the Buffalo Bisons, which was a member of the National Basket League. Apart from its success streak, this team is also known for its rivalry with Boston Celtics.
Chicago Bulls:
Here's a coloring page of the logo of Chicago Bulls, a basketball team based in Illinois of Chicago. Chicago Bulls was at its peak of success in the 1990s and were even responsible for popularizing the NBA all over the world. Furthermore, they've won 6 NBA championships, one of the highest by NBA teams.
Dallas Mavericks: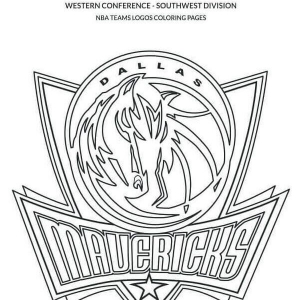 Dallas Mavericks, a member club of the Western Conference Southwest Division, are a basketball team based in Dallas. Forbes Magazine states that they are the 9th most valuable NBA team, which explains its popularity. The rivalry between Dallas Mavericks and Miami Heat is well known across entire North America.
Utah Jazz:
Utah Jazz, with its base in Salt Lake City, Utah, entered the world of basketball in 1974 as New Orleans Jazz but changed its name when it moved to Salt Lake City. In the early years, Utah Jazz was one of the least successful teams, but they improved tremendously later, having qualified for their first playoff in 1984.
Denver Nuggets:
This NBA coloring sheet features the logo of the Denver Nuggets, a member club of the Western Conference, Northwest Division. Denver Nuggets was initially called Denver Rockets, but it changed its names soon after. This NBA team has seen some periods of success, but hasn't been as successful as other teams.
Kobe Bryant Coloring Page: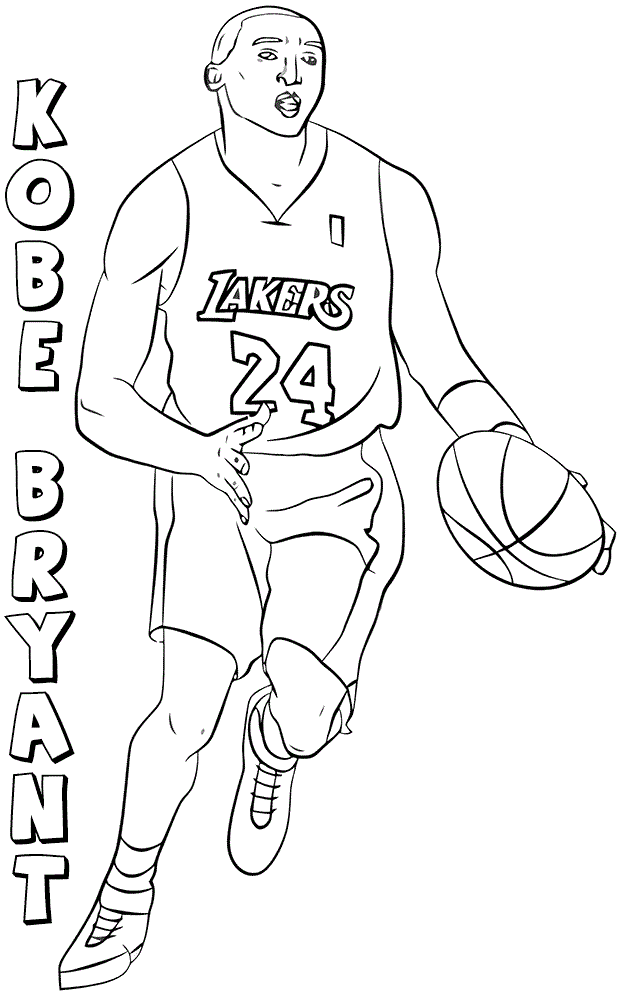 Here's a coloring page of Kobe Bryant a former NBA player who spent the 20 years of his career playing for the Los Angeles Lakers. Bryant was so passionate about basketball that he enrolled in the NBA right after high school. He got the Lakers 5 NBA championships, which is outstanding.
Los Angeles Clippers: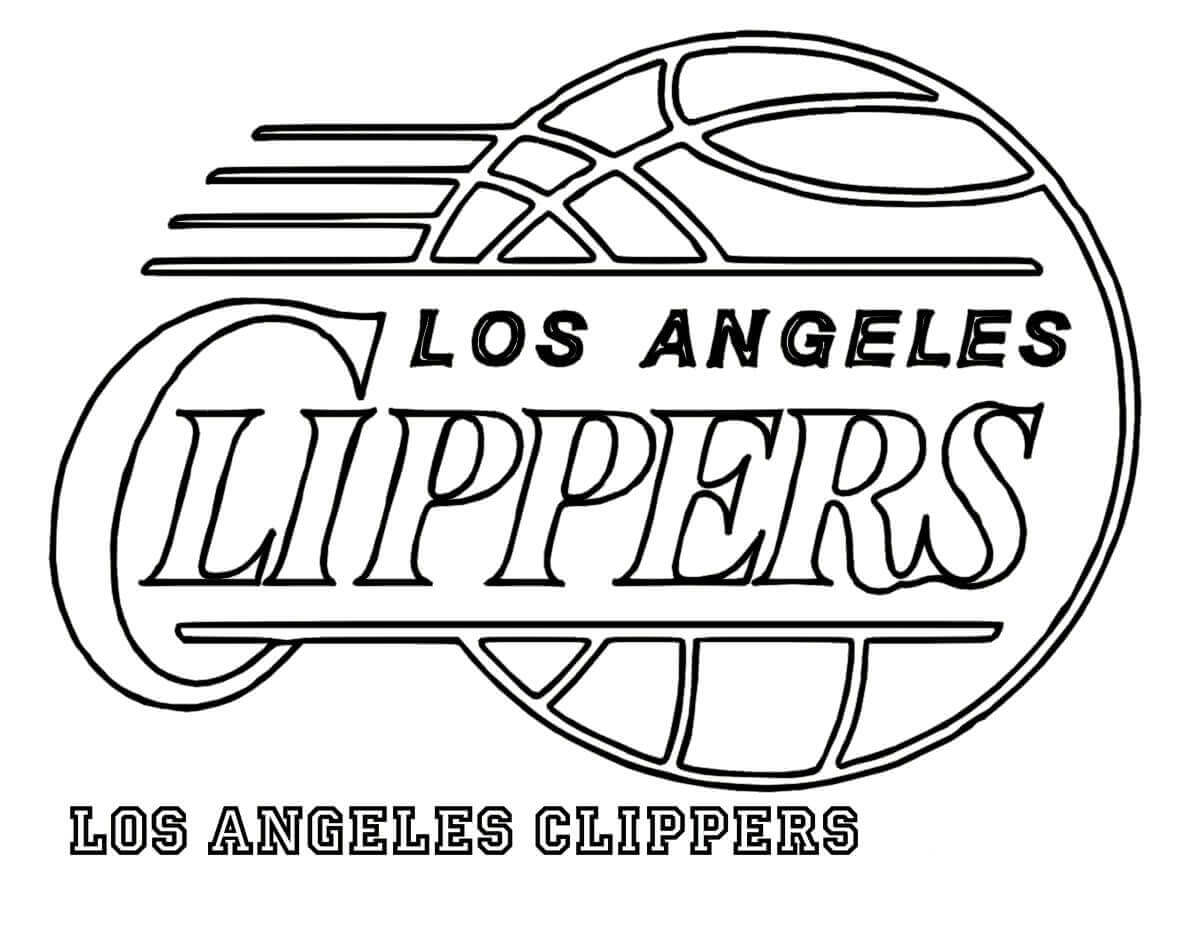 The Los Angeles Clippers, better known as LA Clippers, are based in Los Angeles and are a member of the Western Conference Pacific Division. Found in 1970, Los Angeles Clippers are one of the first three expansion teams to join the NBA.
Los Angeles Lakers: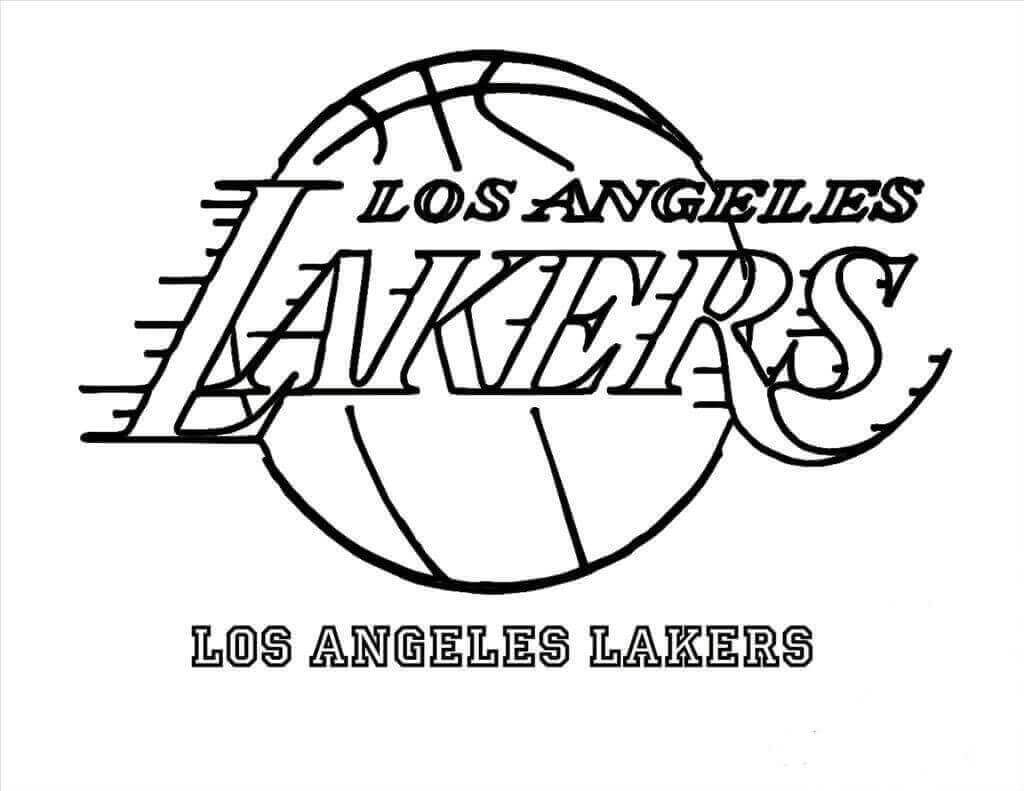 This NBA colouring page features the Los Angeles Lakers' logo. The Lakers are one of the most successful teams, having won 16 championships. Also, the Los Angeles Lakers are the second most valuable basketball franchise, according to Forbes.
Miami Heat: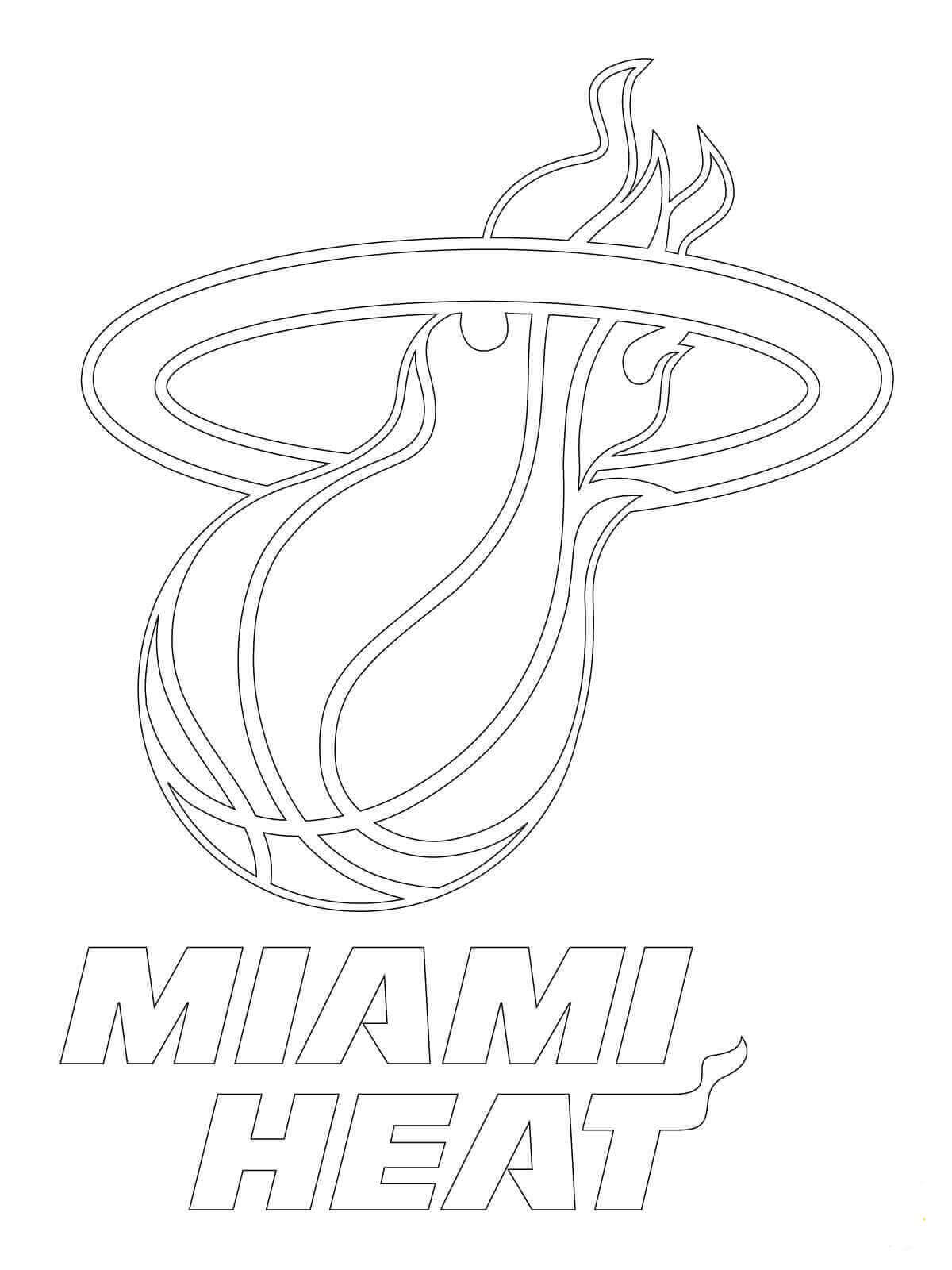 Here's a coloring page of the Miami Heat, one of the expansion teams formed in 1988. For coloring this logo, you need the color the ball maroon, with its burning tips above the ring orange. The ring is generally white in color, but you are free to add any shade you like.
New York Knicks: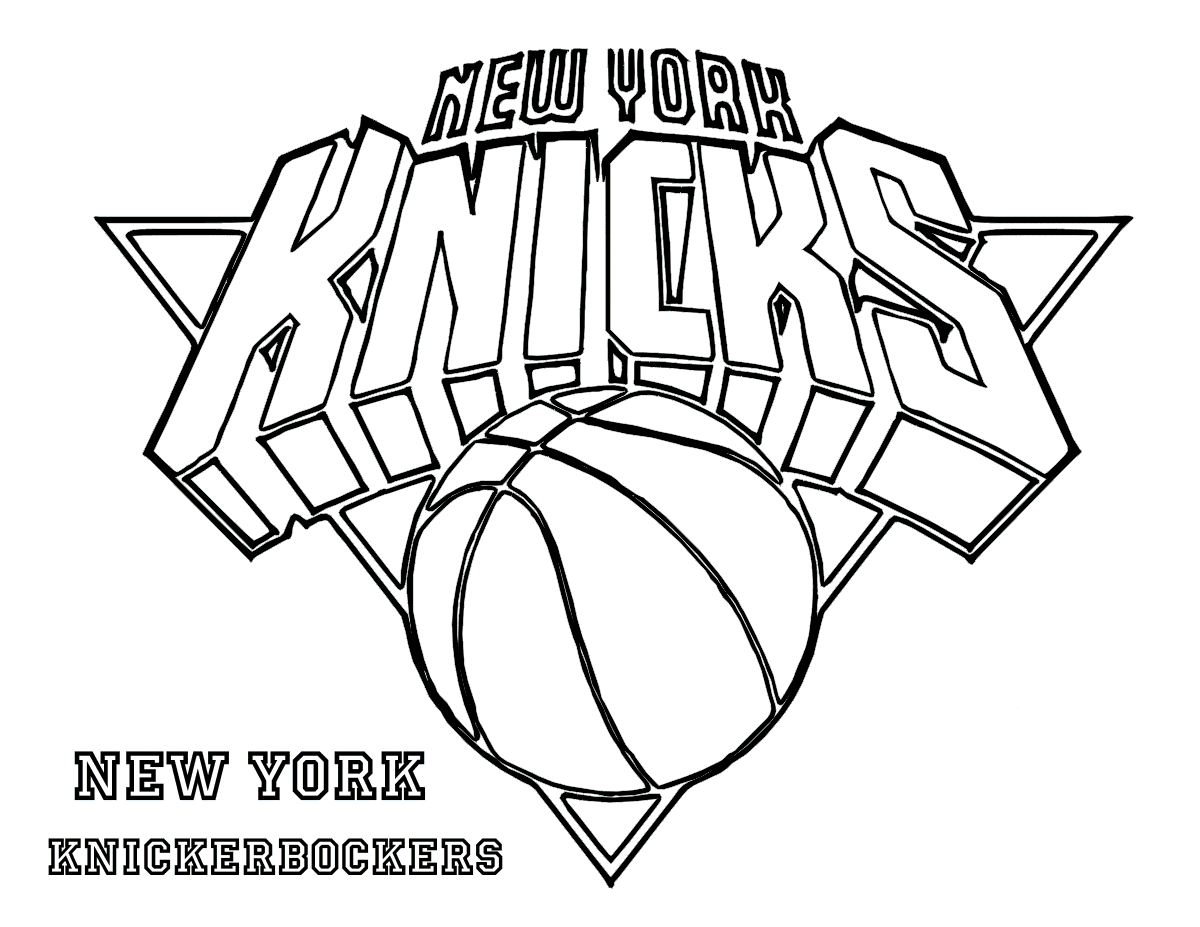 This NBA coloring sheet features the logo of the New York Knickerbockers, better known as the Knicks. New York Knicks is one of the two New York basketball teams, and it plays its games at Madison Square Garden. The Knicks had a successful start, but have started to dwindle now.
Oklahoma City Thunder: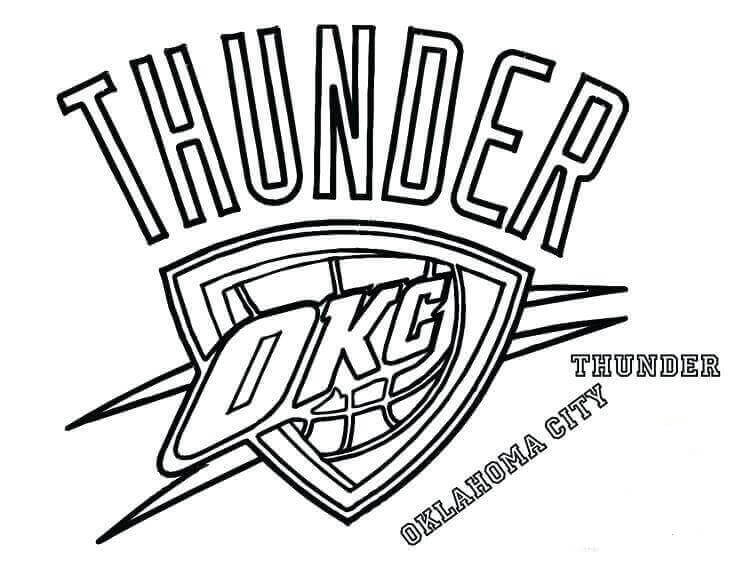 Oklahoma City Thunder, based in Oklahoma, is the only major sports team in this state. It was originally called Seattle SuperSonics, but changed its name to Oklahoma City Thunder when it shifted its base. The main colors of this logo should be blue, white, and orange.
Phoenix Suns: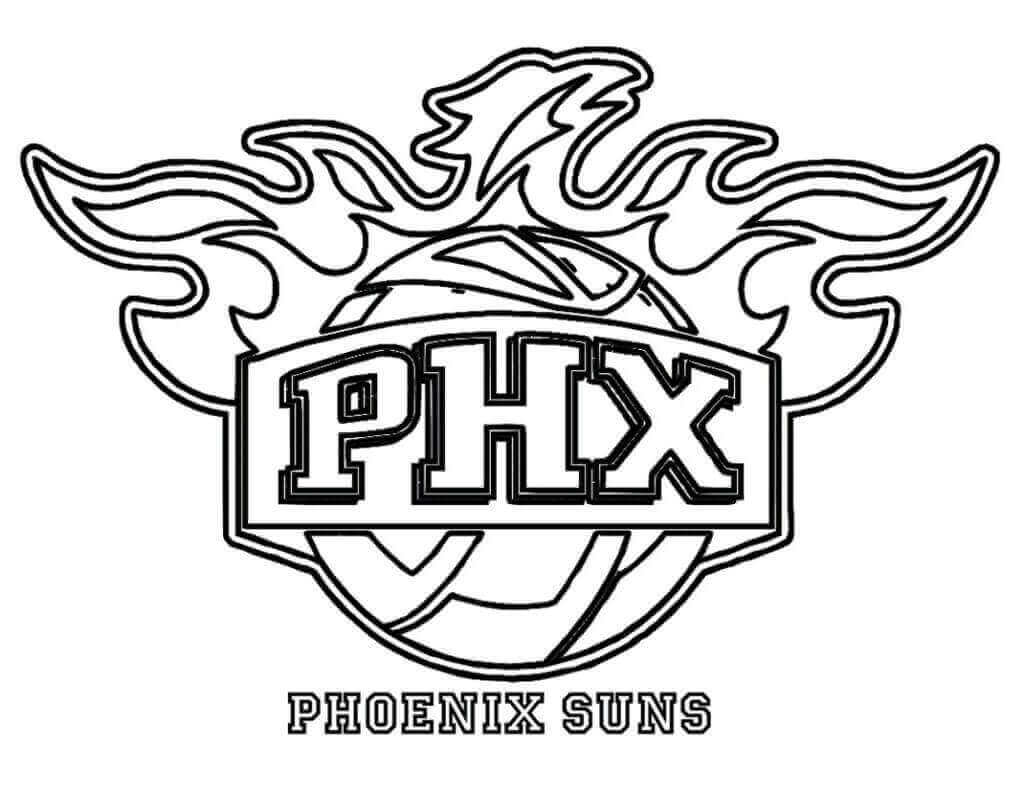 Here's a coloring page of the Phoenix Suns, the only team in their division not to be based in California. The Phoenix Suns have the fourth-highest winning percentage.
Toronto Raptors: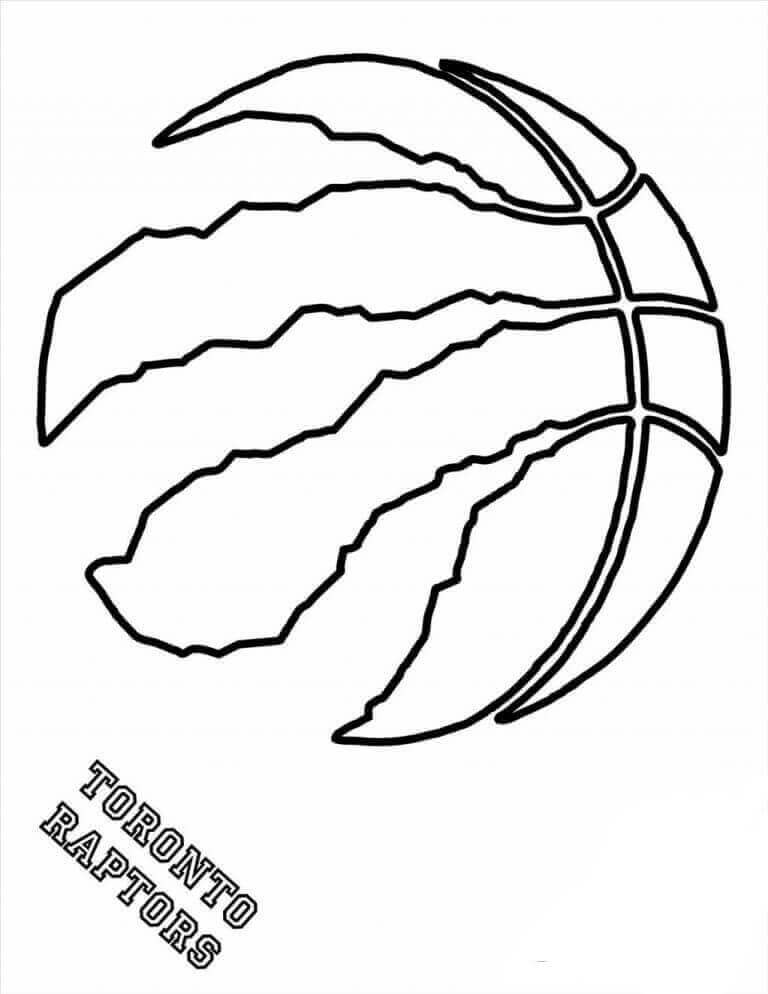 The Toronto Raptors are the only Canadian team to participate in NBA championships. It was introduced in 1995, along with the Vancouver Grizzlies, as a part of the expansion of NBA into Canada. Just like most of the teams, they struggled in the initial years, but gradually gained ground.
Golden State Warriors:
Here's a National Basketball Association featuring Golden State Warriors, an NBA league team based in Oakland, California.  They qualified for the finals nine times and went on to win four NBA championships. Golden State Warriors were originally called Philadelphia Warriors, but it changed 9 years later.
NBA Logo Coloring Page: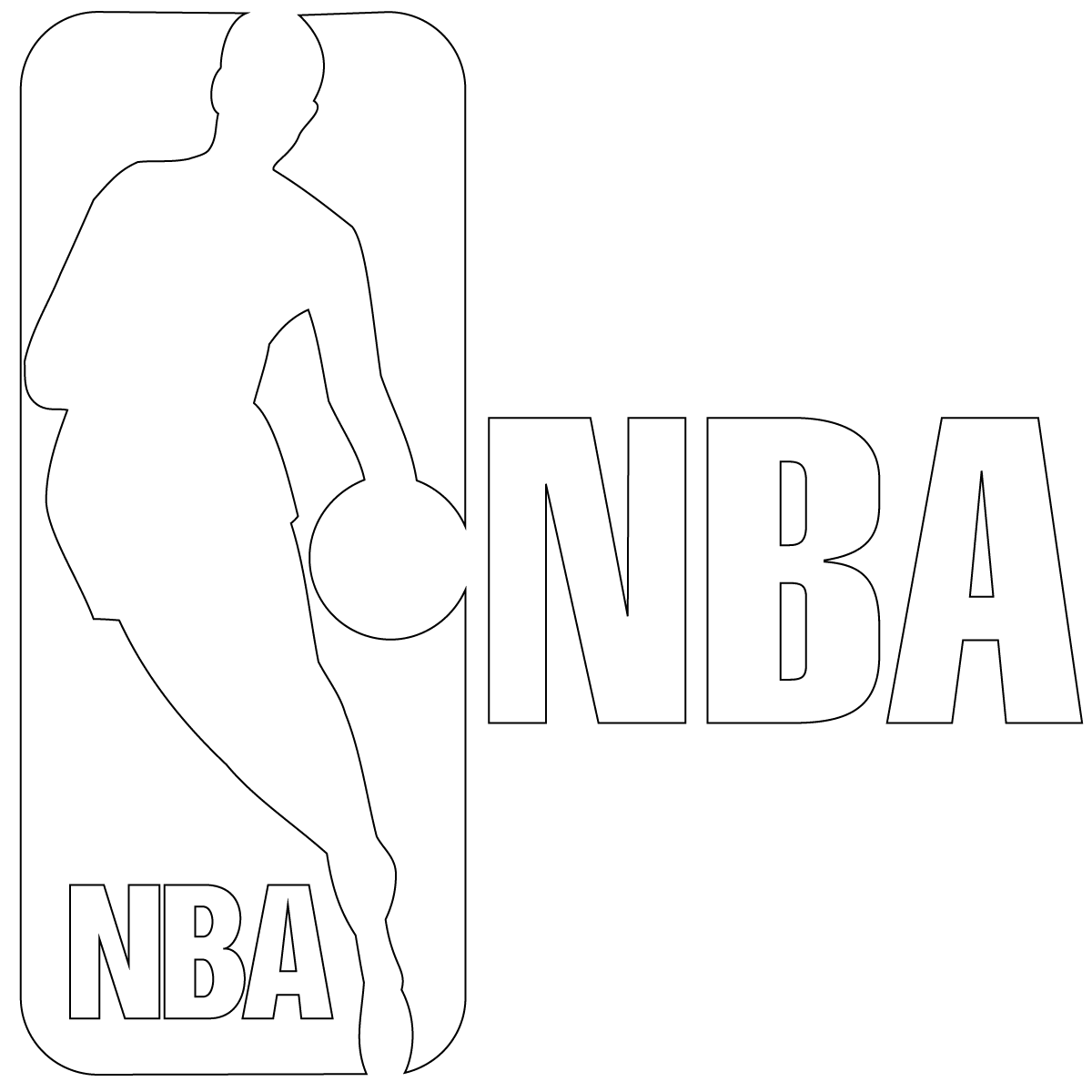 This coloring page features the NBA logo for our readers to print. If you're a die-hard fan of this series, you must be knowing what colors to fill in this diagram. But those who are not aware of it, we're here to help you. For this NBA logo printable, you need to keep the figure of this basketball, the ball, and the term 'NBA' white. The right background needs to be red, and the left background has to be white. 
Stephen Curry Coloring Page:
Here's a coloring sheet of Stephen Curry, another popular NBA player for the Golden State Warriors. He's considered the greatest shooter in the history of the NBA and we couldn't agree more. He even led his team to their first-ever championship win. Isn't it great?
Boston Celtics: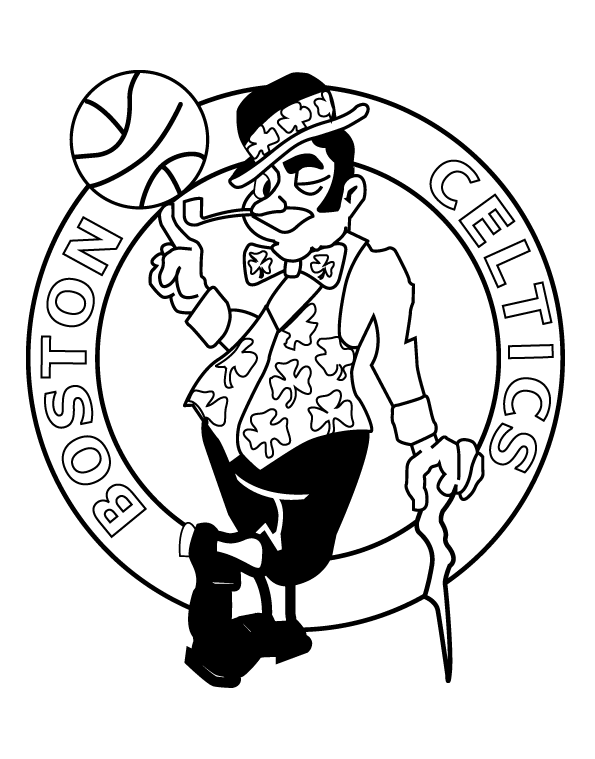 Here's a coloring page of Boston Celtics, one of the 8 original teams to have survived the first decade of the league. Boston Celtics are the most popular NBA team, having won 17 championships, the highest by anyone.
These free printable NBA coloring pages are as exciting as the sports itself. We'll be including more NBA coloring sheets shortly, so ensure that you stay tuned. And in the meantime, check out our Monster Jam coloring pages.