Happy New Year! Soon you will be greeting everyone you meet with this message. It encapsulates a simple yet thoughtful wish to have a year full of immense joy and happiness. Keeping that thought in mind, today we bring you a collection of New Year 2019 coloring sheets to print.
Whether it's the parties and celebrations or the quiet moments of reflection and writing resolutions, the year-end days are one of the most special times in a year. Let's check out this collection of New Year 2019 coloring pictures and anticipate all the good times you will be having.
20 Free New Year 2019 Coloring Pages Printable
2019 Calendar Coloring Page: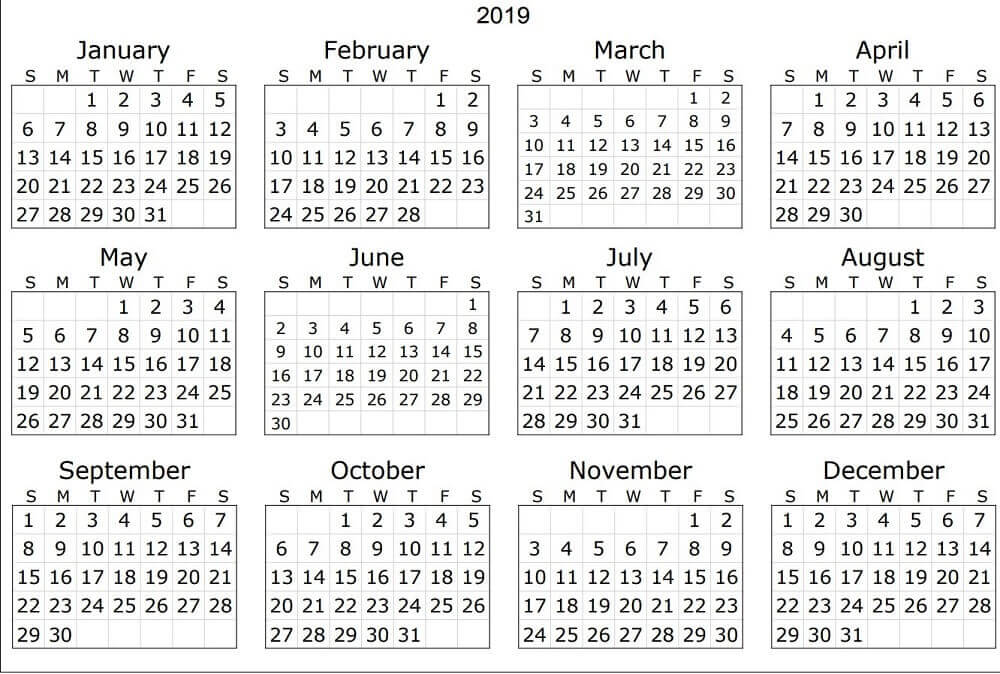 to join this conversation on GitHub. Already have an account? Sign in to comment Footer © 2023 GitHub, Inc. Footer navigation Terms Privacy Security Status
With this calendar coloring page, you can mark all the important dates in specific colors, so you will always be ready for any special event in the year. You can hang it on the wall above your desk.
When The Clock Strikes At Midnight:
The countdown to the New Year, starting minutes before the clock strikes twelve on the night of December 31 is an anticipated event all around the world. While you wait for it, you can print and color this page.
New Year Balloons And Fireworks:
New Year celebrations are marked around the world with special light and firework shows. Be sure to be a part of the celebration in your local area. For now, you can fill this celebratory illustration on this page with vibrant colors.
New Year's Party!
Like birthday parties, there are a few requisites for a New Year party. Aside from cakes, which is a must, you need party hats, balloons, and confetti. Print this page and fill it with festive colors.
Loading Year 2019:
Looking at this clever illustration, you can identify what it is saying, can't you? Yes, it is referencing the idea of a page, music or video loading into the concept of a New Year. Since it is still 2018, 2019 is still loading.
New Year Lights And Ornaments:
The festive season continues beyond Christmas till after New Year. So, all the lights and decorations come in handy throughout the holiday season, like these lights and baubles. Print this page and give them colorful designs.
Little Girl Wishes You A Happy New Year:
It always feels good to be greeted with a smile, doesn't it? Look at this little girl smiling wide, as she wishes you a "Happy New Year". Be sure to spread the joy around when you meet others during the New Year celebrations.
New Year Baubles:
Help your family with New Year decorations in your house, hanging ornaments like this bauble with a bow-tie. In the meantime, help decorate this page with your coloring skills.
Your Own New Year Party:
If you are not going out, you can have your own little celebration at home with close friends and family. Get lots of balloons and confetti and do your own countdown to the new year.
Welcoming 2019:
Welcome the new year with beautiful decorations around the house. You can add your own little contribution by printing and coloring this page in dazzling colors. Make little cards out of it and place it around the house.
2019 Is Coming:
As 2018 gets ready to bid us goodbye, you can be hopeful of another great year with the coming 2019. Welcome it by printing and coloring this page in exciting colors.
A New Year Of Hope And Peace:
The doves are here carrying their message of peace and harmony for the year ahead. Accept their message with open hearts and harmonious colors and help spread it.
Happy New Year Card Template:
In case you are late on sending your New Year cards to your friends and family, we have just the solution for you. You can print this template full of hearty new year wishes and color it accordingly.
Gregorian Calendar New Year: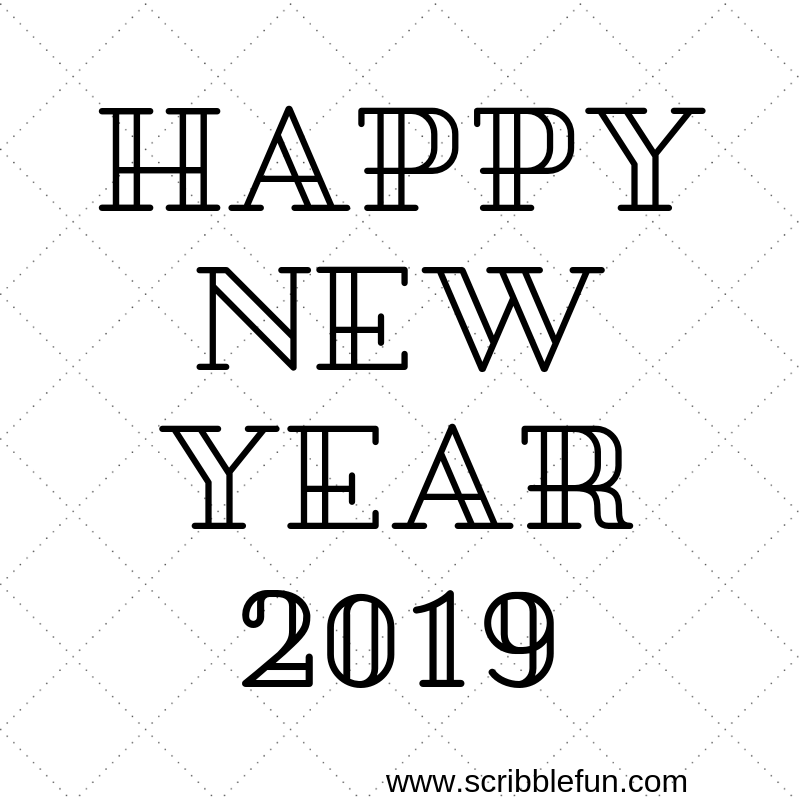 New Year is celebrated around the world on January 1 because almost the entire world follows the Gregorian calendar. Many countries also follow their own local and traditional calendars with their own festivities.
New Year Celebrations And Activities:
As you print and start coloring this page with a happy new year wish, you can look forward to all the activities that are part of the new year celebrations. Activities like sporting events, parades, church services, and fireworks among others are marked around the world.
Light The Fireworks!
Speaking of fireworks, some of the most extravagant fireworks are held at the stroke of midnight to welcome the new year. One of the most popular being the Sydney Harbour Bridge fireworks, televised globally.
Countdown To The New Year:
The countdown to the new year is an exhilarating experience. If you can manage to stay awake, you must experience it for yourself. Waiting till late and then jumping with excitement when it's midnight, wishing everyone a "Happy New Year".
Ring In The New Year:
Set those midnight alarms in case you get sleepy, so you don't miss the grand celebrations. You can print and color this page as a reminder to keep awake.
Time To Bake And Eat Your New Year Cake:
What's a New Year celebration without a cake? Whether it's a cake baked at home or the finest one from the store, dig into the sweetness the new year promises.
Happy New Year From Teddy Bear:
Here's a warm and furry new year wish for you from this cuddly teddy bear. Wish him the same, by printing and coloring this page in colorful details.
That brings us to the end of this collection of New Year 2019 coloring pages printable. As this year nears its end, and a new year is on the horizon, amidst all the celebrations, remember to express your gratitude to your family and friends, your teachers and others who played an important role in making your year and your life special.