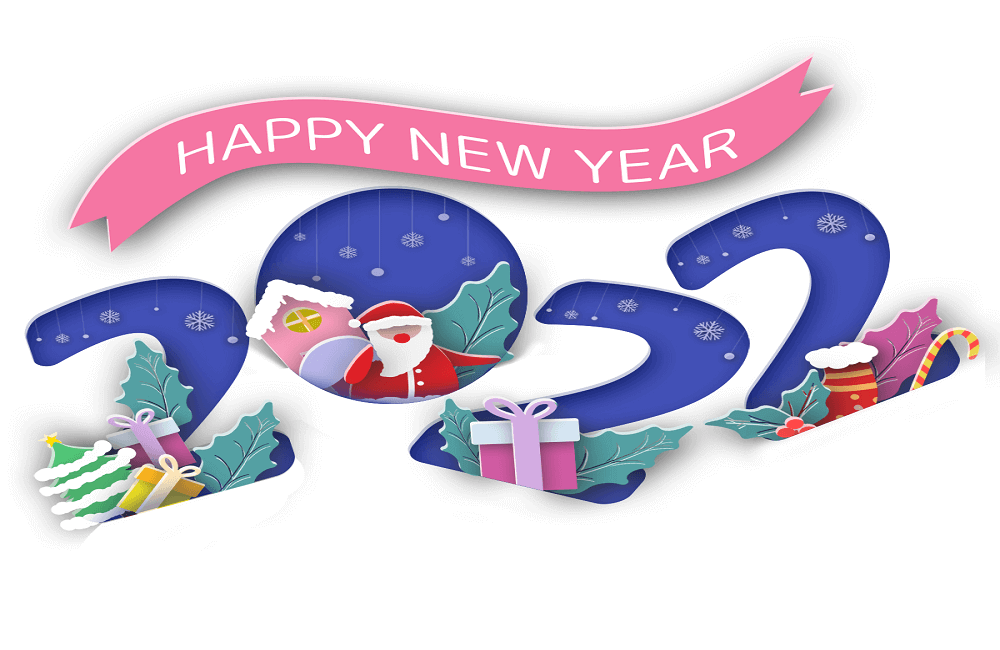 December, the season of fun and festivities is here! In just a couple of days, we will be celebrating Christmas, and soon we will be stepping into the new year. Keeping up with the festivities, we've got our lovely readers a unique and exclusive collection of New Year 2022 coloring pages.
Happy New Year 2022 Coloring Pages
2022 With Wings:
Here's a beautiful 2022 coloring image featuring the number with wings. This looks like a very positive illustration, intended to bring hope to everyone's lives.
to join this conversation on GitHub. Already have an account? Sign in to comment Footer © 2023 GitHub, Inc. Footer navigation Terms Privacy Security Status
Simple 2022 Coloring Page
Here's a fairly simple happy new year 2022 coloring page, especially for preschoolers. The fonts used in this image are quite bold and will help young ones fill neatly within the lines.
Decorative New Year 2022 Coloring Page:
If the above one was for preschoolers, this one's definitely for elementary school goers. The image is a bit detailed with Aztec-style prints. We would suggest our readers use different shades for each block. They need to challenge themselves to get better at their work.
Happy New Year 2022 Coloring Page:
This is a fun-filled coloring page for the upcoming year. It features the face of a tiger in place of zero. For those who don't know, 2022 is the year of the tiger according to the Chinese calendar. This particular coloring sheet is illustrating the same.
Happy Chinese New Year 2022:
Who thought tigers could also be adorable? Take a look at this cute tiger who was come all the way from China to give new year greetings. If you want to make it even more adorable, give it some fun colors.
[ Related: Chinese New Year Coloring Pages ]
Simple New Year 2022 Coloring Sheet;
Here's a fairly simple 2022 new year coloring page, which kids can print out to make projects and invitation cards. It will also come in handy for kindergarteners or preschoolers, as it's a fairly clean image with neat lines.
2022 New Year:
This one's another easy to color image, featuring the wording 2022 in bubble letter format. The image has a couple of rainbows on top, that are doing their best to spread joy. We hope even 2022 is filled with love, laughter, and joy.
Happy New Year 2022:
The new year falls right after Christmas. Hence, this coloring image shows the greetings 'happy new year' with snowflakes sprinkled around and Christmas baubles on top of it. Fill it with some nice and bright shades to give it a cheerful look.
Wish You A Happy New Year:
In just a couple of days, we will be bidding goodbye to 2021 and welcoming you to 2022. This simple coloring page can come in really handy for making projects, buntings, and more.
[ Related: New Year Coloring Pages ]
New Year 2022 Coloring Page For Kids:
Test your coloring skills with this fun 2022 coloring page. There isn't much to color here, but the image on its own is lovely. We would suggest you fill each number in different shades. This will make the entire coloring picture pop out.
Hello 2022:
Oh hello, 2022. We hope you will be kind to us. The last two years were a bit disappointing so we're totally counting on you. Don't let us down, please!
Chinese New Year 2022:
We totally loved this cleverly designed coloring sheet. It pays tribute to the upcoming Chinese new year with the head of the tiger used in place of 0, and the 2s decorated with tiger prints. Since the picture is all about the year of the tiger, why not use the traditional tiger color for this image well?
Cheerful 2022 Colouring Page:
Doesn't this 2022 illustration look lovely? All thanks to the cute flowers on the corners. You can do as many experiments as you want with this image, for instance, giving different colors to the twinkling stars. It will make the entire image look happy and cheerful.
Arriving With A Bang:
This coloring page shows the year 2022 arriving with a bang. So it's your duty to do justice to this image by filling it with some explosive colors.
New Year 2022 Greeting Card:
In case you're looking for some printable for making greeting cards for the year, you can totally consider this image. It's the perfect greeting card material with wordings in beautiful fonts and accentuated with firework elements.
New Year 2022 Illustration:
Here's another explosive New Year 2022 illustration for our little readers.
Tiger Wishing Merry Christmas:
In case you didn't notice, this illustration combines both Christmas and New Year. It shows a tiger wearing a Santa hat and holding baubles, all excited and decked up for Christmas. The tiger signifies the Chinese new year 2022, which is the year of the tiger.
[ Related: Tiger Coloring Pages ]
Tigers Putting Up Buntings:
What's a new year without some decoration? This image shows a pair of tigers preparing for the arrival of their year by putting up New Year buntings. And how beautiful does it look? You can make it look even better by filling some colors in it.
Tiger With 2022 Balloons:
This little tiger is spreading joy all around with his 2022 balloons. He's very much excited about the upcoming festivities and has decided to distribute these balloons to everyone he comes across. Isn't that a sweet gesture?
2022 New Year Line Art:
Here's an excellent artistic representation of the year 2022 for our little readers. We loved how the numbers 2022 form the body of this tiger.
It's both exciting and sad how fast time is flying. 2022 will be here in just 10 days and we don't how to react to it. The past year was a bit of a roller coaster for most, mostly due to the ongoing pandemic. Right now, we can only hope and pray that this virus disappears soon so that we can once again enjoy our lives to the fullest. Until then, happy coloring!