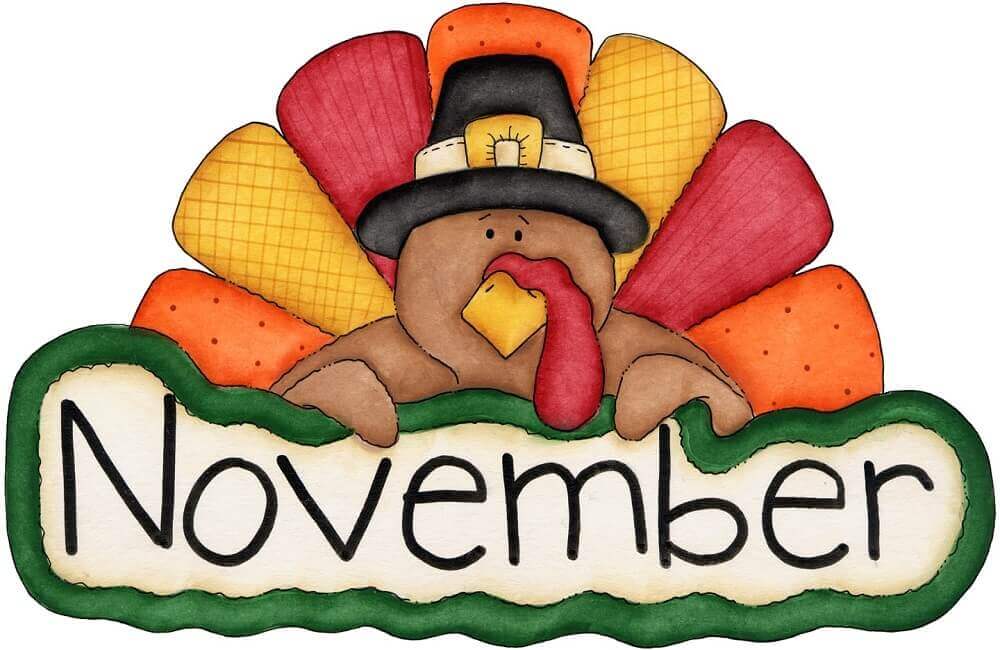 From the falling of the last leaves of autumn to the falling of the first snow, November is the beginning of the magical time of the year. The second last month gives us a chance for retrospection; to look back and think about the events that occurred, reflect on and learn from them. It is also a time to show our gratitude for what we have been given.
There is a lot to anticipate in November; especially the joy of the holiday season ahead. You must be full of excitement just thinking about it. Let's look at what you can expect from November through this collection of varied coloring pages to print.
20 Free November Coloring Pages To Print
Day After Thanksgiving:
It's the day after Thanksgiving and just how terrified this turkey looks! But he is thankful to be alive. Let's give him some comforting touch with your color.
to join this conversation on GitHub. Already have an account? Sign in to comment Footer © 2023 GitHub, Inc. Footer navigation Terms Privacy Security Status
[ Related: Turkey Coloring Pages ]
The Colors Of Dahlia:
The penultimate month of the year witnesses the blossoming of myriad colors of flowers. Among those is the Dahlia, which was declared the national flower of Mexico in 1963. You will find yourself smiling from ear to ear when to start to color this vibrant flower.
Color Me November:
What colors do you think represent the month of November? You can take a print of this coloring page and color each of the seven letters with different colors.
Guy Fawkes Coloring Page:
On November 5, 1605, Catholic rebels in England attempted to assassinate the Protestant King James I. One of the rebels, Guy Fawkes was captured while guarding the bomb. The day came to be known as Observance of 5th November Act or Thanksgiving Act. This failed attempt was named the Gunpowder Plot. You can print this portrait and color it as a reminder to be thankful that bad things did not happen to you.
Lebanon Independence Day:
Lebanon in West Asia was governed by France for over 20 years under the French mandate after World War I. On November 22, 1943, Lebanon declared its Independence Day. Take a printout of this national flag of Lebanon and accurately color it; red on top and bottom and green on the cedar tree of Lebanon.
Critter's Corn Harvest!
November not only marks the near end of the year, but it's also harvest time for corn. You can see this gentleman critter taking his harvest of corn back home to his family. Looks like he had a good harvest this year.
Harvest Your Fruits And Vegetables:
Besides corn, there several delicious fruits and vegetables which are harvested in November. Print this activity sheet and have a fun time discovering the listed names in the puzzle with mixed-up letters. You can turn this into a team game by printing a few sheets and playing along with your friends.
November Calendar Coloring Page:
There is so much to do in November. You might find yourself confused about all the important events. This calendar coloring page is here to rescue you. Keep a track of the key happenings you don't want to miss and while you are doing that have a gala time decorating this page with colors.
Log(ging) In November!
Winter season is on us and soon it will be snowing. This smart creature has already begun his preparations for the cold weather ahead. Look at her stocking up on logs for the fireplace! You too must prepare for the change in weather. For now, enjoy coloring this winter scene imagining the lovely time you will have with your family sitting by the fireplace.
Universal Children's Day: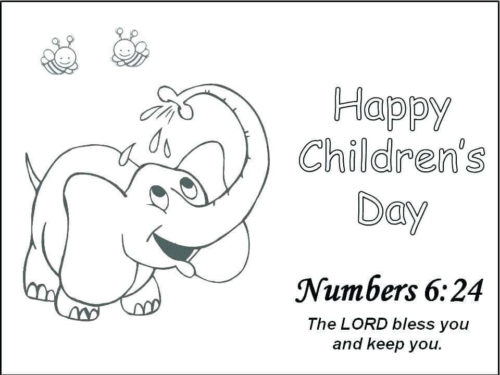 Children's Day is celebrated around the world but not at the same time. Some countries celebrate at the beginning of the year and some later. However, Universal Children's Day was established in 1954 by the United Nations to be celebrated annually on November 20.
[ Related: Children's Day Coloring Pages ]
The date was chosen as on November 20, 1959, the UN General Assembly adopted the Declaration of the Rights of the Child. In 1989, the same date, the Convention on the Rights of the Child was also adopted.
The day promotes awareness, welfare, and togetherness of children around the world. You too can help in spreading this message by supporting friendship and camaraderie among all children in your school and neighborhood. Maybe even color this fun coloring page together!
National Pizza Day With The Works (Except Anchovies) Day:
The unofficial National Pizza Day is celebrated on February 9 annually. But Pizza enthusiasts need just about any excuse to eat them. That's why several pizza days with added variations are observed on different dates throughout the year. Celebrated on November 12 is the National Pizza with the Works except Anchovies Day. You can think of the different toppings you can try while you color this printed slice of pizza. But, fish not allowed!
[ Related: Pizza Coloring Pages ]
Fuzzy Bear In Winter Wear:
Fall is coming to an end and you can feel the chill in the year. November is the time to get your winter clothing ready in your closet. Just like these smart bear boy and girl with their woolen layers enjoying a walk on this November coloring page.
[ Related: Winter Coloring Pages ]
Happy Thanksgiving!
You must have wonderful and fun memories of Thanksgiving Day in your family. Relive those memorable times as you color this classic turkey and those plump pumpkins.
Let's learn a little bit about the day, while you are coloring. Although records state observance of the day as early as the seventeenth century, Thanksgiving Day has been celebrated annually since 1863, after being proclaimed by President Abraham Lincoln. A joint resolution was passed in 1941, to observe Thanksgiving Day on fourth Thursday in November.
Pining For Pumpkin Pie:
Can you guess which is the favorite pie of the month? Yes, it's the pumpkin pie! And this coloring sheet demonstrates just how delectable they can look. Whet your appetite for pumpkin pies by tastefully coloring this pie adorned with an acorn and other elements.
[ Related: Pumpkin Coloring Pages ]
Veterans Day:
November also marks an important day in the history of the world. The beginning of the end of World War I when the armistice with Germany went into effect on the eleventh hour of the eleventh day of the eleventh month of 1918. Thus, November 11 came to be known as Armistice Day and observed annually as a tribute to those who lost their lives.
In 1954, the day was renamed Veterans Day in America, to honor all persons, living and dead, who served in the United States Armed Forces.
[ Related: Veterans Day Coloring Pages ]
Chrysanthemum – Birth Flower Of November:
If you are a November child, then you must surely have an affinity with chrysanthemums. Why? Because this magnificent flower is the birth month flower of November. But whether you are born in November or not, this autumnal blossom fills you with joy. Give this bouquet of chrysanthemums on this coloring page, an array of colors.
For all the history and language enthusiasts among you, Chrysanthemum comes from a combination of two Ancient Greek words: "chrysos" meaning gold, "anthemion" meaning flower.
Sleeping Bear Beauty:
While you are looking forward to Winter and making your list of things you want for Christmas, our bear friends are heading in for a long nap. Starting late October and early November, all the bears go into hibernation for as long as 6-7 months. Look at this sleeping bear dreaming of the honey he can eat in Spring when he wakes up. Let's sing him a soft lullaby while you gently color the detailed illustrations on this coloring page
Pumpkin November:
There will be no pumpkin pie without pumpkins. No Thanksgiving without a pumpkin pie. It's time to show your love for this huge pumpkin by coloring it in golden colors and green on the leaves and stems. Fill in the dates and it becomes your November calendar month.
Saint Catherine's Day:
November 25 is observed as Saint Catherine's Day. On this day around 305 AD, Saint Catherine was martyred by the Emperor Maximinus II of Alexandria.
She is recognized as one of the Fourteen Holy Helpers, a group of saints honored in Roman Catholicism having great powers of healing through their prayers.
From baking to making hats, different customs are followed in different countries on this day to honor the patron saint of maidens.
World Kindness Day:
As you revel in the festivities and enjoy the celebrations, never let anyone feel left out. Be kind and welcome your neighbors, friends, and people who need your kindness. Giving an annual reminder of this message is World Kindness Day, celebrated on November 13. Like the apt words on this coloring page says, throw kindness like confetti you use. Now more than ever, we need to remember to be kind and spread kindness all around.
With that positive message, we have come to the end of our collection of November coloring pages to print. As with everything that comes to an end, November is a time of reflection on the year that you have had so far. Think about the good things and good deeds. Remember to repeat them. Think about the bad times and mistakes. Remember to learn from them. And step into the future with hope and kindness.