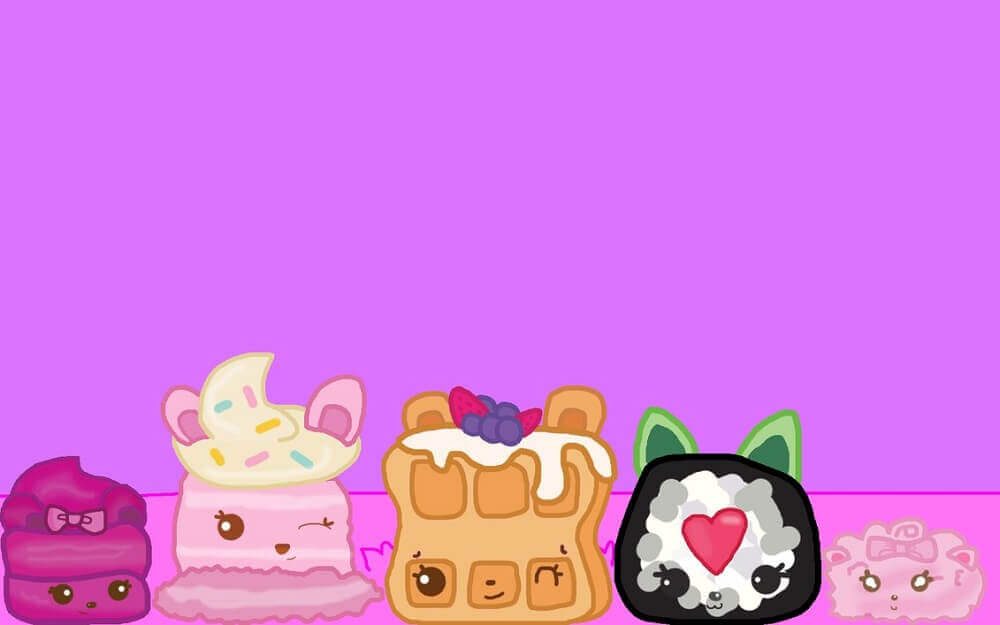 Apart from Shopkins and Lol! Surprise Dolls, one more collectible that has caught the fancy of children is Num Noms. Of late, we've seen several merchandises of Num Noms doing the rounds such as snack dippers, cereal, backpacks, toys and more. Besides, cute Num Noms coloring pages are equally popular with children. Hence, we at ScribbleFun decided to come up with a collection of free printable Num Noms coloring pages for you. Take a look at our collection of Num Noms coloring sheets below.
20 Free Printable Num Noms Coloring Pages
Berry Cakes:
Here's a coloring page of Berry Cake, a Num from season two of the Num Noms series. It's a light gold-colored stack of pancakes topped with blueberry syrup, which drips down to her winking face. Even the melting violet bow looks very cute on her.
Berry Scoop:
Meet Berry Scoop, a Num from the first series of Num Noms. It's a lavender-colored ice cream shaped like a bear. The scoop has violet-colored icing on it, and ears made of waffles. There's even a meringue placed on its head like a hat.
to join this conversation on GitHub. Already have an account? Sign in to comment Footer © 2023 GitHub, Inc. Footer navigation Terms Privacy Security Status
Tasty Taco:
The delightful character you see here is Tasty Taco, a num from the third series of Num Noms. This Num bear, shaped like a taco, has a winking face and is adorned with lettuce and beef. We totally loved how it's accessorized with a yellow Mexican hat.
Parker Peach:
This coloring page features Parker Peach, an ice cream Num from series 2 of Num Noms. It's a pink ice cream bear, with a white cream hat decorated with pink sprinkles. Instead of pink, you can even use orange for the body.
Nums Coloring Page: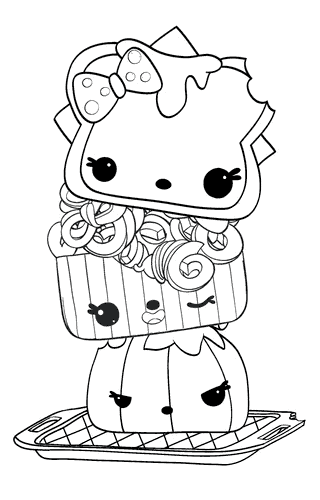 This coloring sheet features the cute, little Nums. Now you must be wondering what Nums are. Nums are soft and squishy characters that come put on top of Noms. They are slightly larger than noms, and have cute designs and delightful scent.
Noms Coloring Page: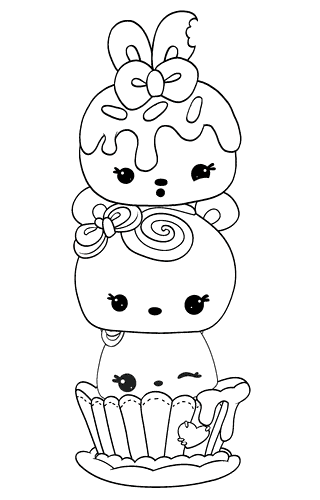 Here's a coloring sheet of Nom, the other half of these Num Noms series. These hard-shelled characters are either filled with flavored lip gloss or motorized to move around. Stamps, erasers, and light-ups of Noms are also found. Kids can even combine them to make yummy sweets.
Hammy Burger:
Hammy Burger is a Num from the second series, found in the Diner Food Deluxe pack and mystery packs. It's a brown colored hamburger with a red flag sticking out of his head. Also, Hammy is one of the few Nums that has two friends.
Kiwi Freezie:
Kiwi Freezie, from series 2 of Num Noms is a green, kiwi bear with a basic face and ear. Tiny little beads, which are generally found in kiwis adorn this num. We even love how the stick on her head is decorated with a ribbon.
Orange Swirl:
Here's a coloring page of Orange Swirl, a full of life num from the 1st season of Num Noms. She's peachy to orange-colored bear with an orange syrup swirled upon her head. She even wears a green bow near her right ear.
Becca Bacon:
This Num Noms coloring sheet features Becca Bacon, a dark pink dog, with bacon wrapped around her. One of her ears is bent a bit downwards, and the center of her head is adorned with a yellow bow.
Cali Roll:
Found in the Mystery Packs of Nums Noms, Cali Roll is a sushi Num made from rice wrapped in seaweed. It's decorated with cucumber cat ears and is filled with pink heart-shaped meat. Cali Roll loves to roll and chill.
Crystal Wildberry:
This coloring sheet features Crystal Wildberry or Crystal W Berry, found in the Style 2 of the Lunch Box sets. Crystal Wildberry has both wild and sweet side, and that's what makes her so special. She's made from pink-purple colored rock candy, with basic eyes and tongue sticking out.
Sammy S'mores:
Sammy S'more looks so delicious, but why is he so grumpy? This Num from series 2 of Num Noms, is a light brown pizza bear with crust on the bottom and toasted marshmallow seeping down the face. It's adorned with chocolate chips too!
Willy Waffles:
Willy Waffles, a Num from the second series, is found in the Brunch starter pack. It's a light brown colored waffle, who looks pretty depressed and grumpy, probably because he needs to get up early. It has white icing on its head, accessorized with blueberries and strawberries.
Sugar Puffs: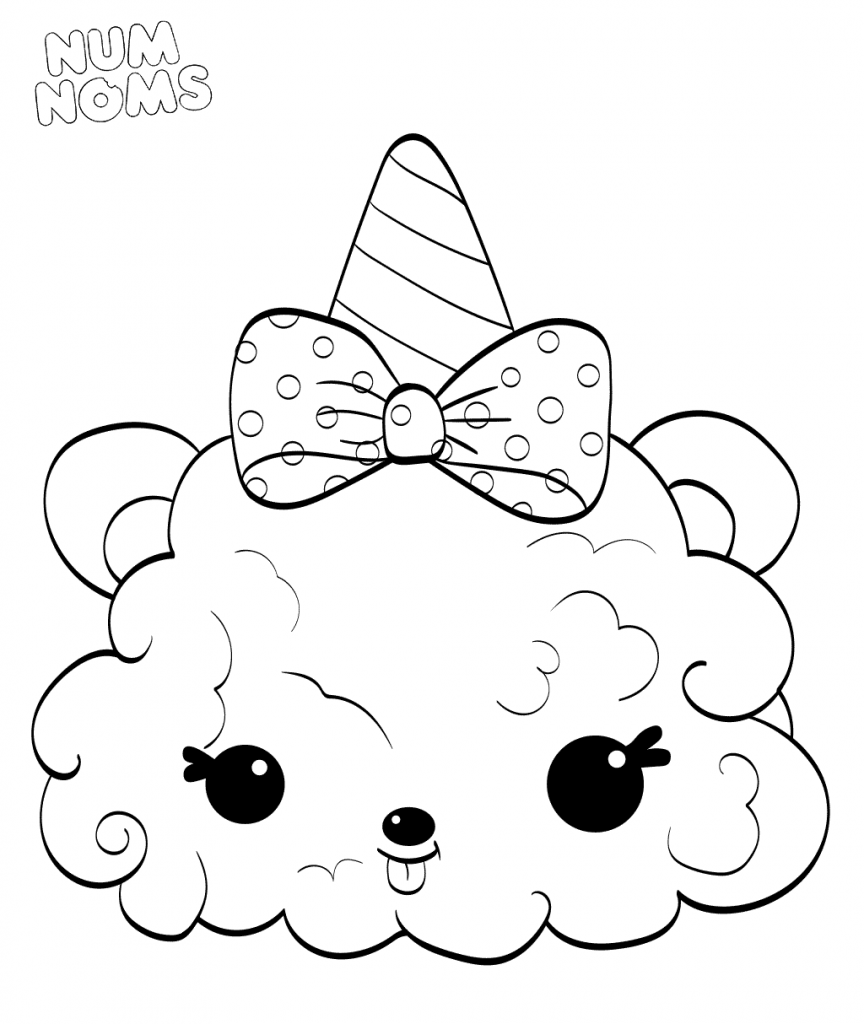 Sugar Puffs is a blue bear cotton candy, wearing a cone-shaped hat and tongue sticking out. We love how she accessorizes her hat with pink, polka-dotted bow. You will get Sugar Puffs in mystery packs.
16.Sara Strawberry:
Sara Strawberry is an ice cream Num Nom found in the Starter Ice Cream pack. She's a pink-colored ice cream cat, with pale pink syrup dripping on it. She even has hot pink sprinkles, which match her bow. And Sara looks very cute while winking.
Peyton Peppermint:
Peyton Peppermint is a season 3 Num found in style 2 of the Lunch Box set. She's a candy wrapped in a red and white striped wrapper, which is held together with pink frosting bows. Peyton is very consistent as she never changes her stripes.
Swirls Lolly:
Swirls Lolly from Num Noms season 3 is a pink and white lollipop bunny with a cute winking expression. She accessorizes the look with a purple bow sitting before the ears. You can use any shade of pink for filling Swirls Lolly.
Num Noms Series 1 Coloring Page:
This coloring sheet features all the Num Noms from season one, against a pretty shop background. Kids will totally love this Num Noms coloring sheet as it features so many of their favorite characters in one frame.
Oni Giri:
Oni Giri is a special edition Num from the second series. It's a literal take on the rice ball called onigiri in Japan. Oni Giri is a rice ball with black seaweed and wasabi on his head. He has a basic face and hot pink ears.
So how did you like our collection of free printable Num Noms coloring pages? Which of these Num Noms coloring sheets have you downloaded? And do you own any of these Num Noms collectibles? Let us know everything in the comment section below.