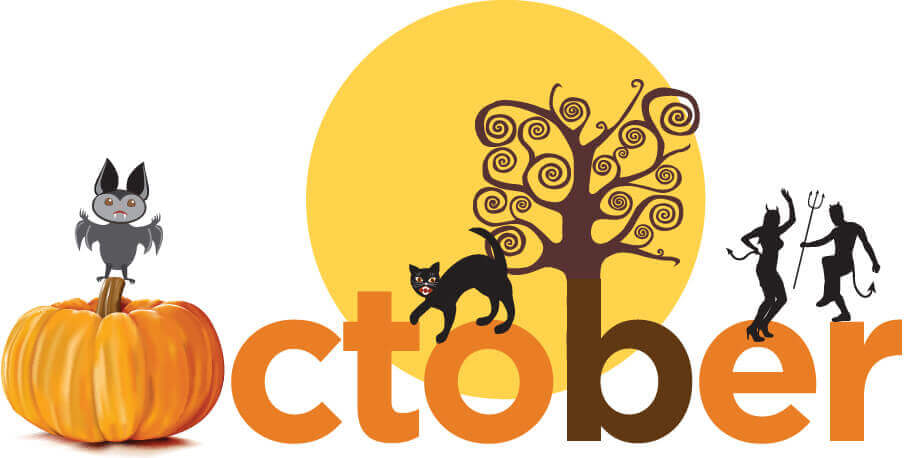 Hello friends! Today we've got you free printable October coloring pages. October is one of the most interesting months of the year. I personally love it due to the October heat, it really helps you get some warmth before the chilly winter season following in the next months. October is also home to a lot of celebrations, including National Cat Day, National Nut Day, World Food Day, and of course Halloween amongst various others. It's just a month of all the crazy festival crammed in together! Let's add to the craziness with our free October coloring sheet to print to help you get through October!
20 Free Printable October Month Coloring Pages:
International Day Of The Girl:
International Day of the Girl is a day declared by the United Nations, also called the Day of Girls. This is dedicated to women empowerment and gender inequality. In this world of growing communication, we must cross the gender barrier and put inequality under our feet. This message is profoundly spread through this day.
[ Related: Coloring Pages For Girls ]
to join this conversation on GitHub. Already have an account? Sign in to comment Footer © 2023 GitHub, Inc. Footer navigation Terms Privacy Security Status
Printable National Cat Day Coloring Page:
Cats are some of the best pets in the world. They are just so unbelievably adorable, being with them is just like being with your best friend. Look at this adorable cat in the image. Isn't it just cute! Add some amazing colors to the cat!
[ Related: Cat Coloring Pages ]
National Nut Day Coloring Sheet:
Nuts are some of the best on-the-go food. They are lightweight, easy to carry, and so undoubtedly delicious! Whenever I see nuts, I go nuts! I just want to eat them. Here is a printable coloring sheet for you to express your love for nuts!
International Chocolate Day: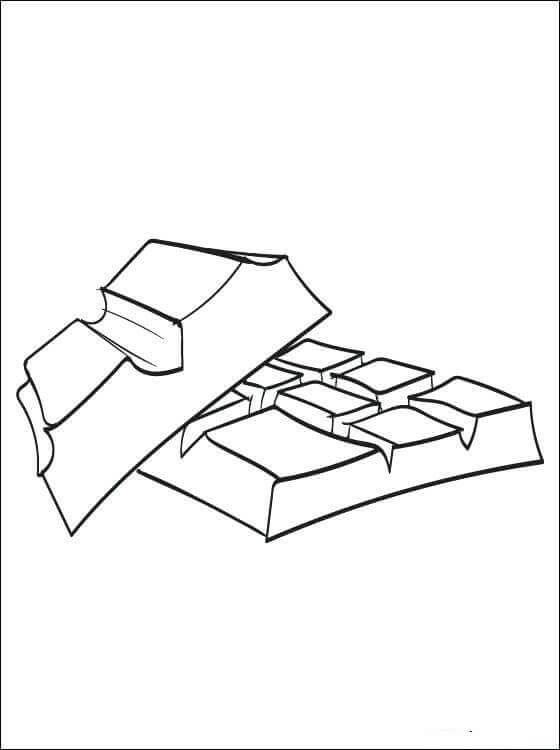 What can one say about chocolate? Chocolate is the tastiest, most finger-licking snack ever! There's nobody who does not like chocolates. They are just so creamy and melty and (not to mention) sugary that you just have to push in for more! They definitely deserve their own day! Here's an International Chocolate Day coloring page to print which you can use to color this chocolate delicious!
The Last of Rain: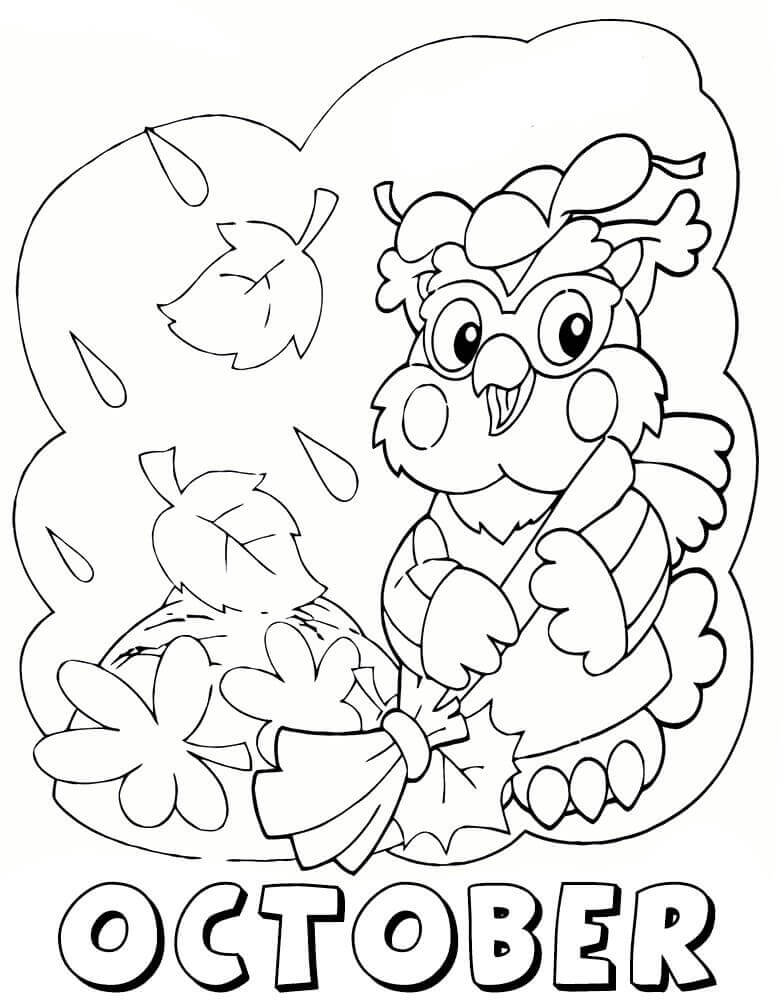 October is the last month in which rain is expected to be seen – if it rains at all! So, this is the month where you have the time to give rain its final goodbye before it comes back the next year. The bird in this image is trying to have fun with the rain. Make it a beautiful day for the bird by coloring the image spectacularly!
Printable October Coloring Sheet:
This image shows so many things we can see in October. I spot rain, pumpkins, pears, leaves, birds, apples, and worms. What else can you find in this image? Color the objects in the image vividly and make October look inviting and interesting!
Nigeria Independence Day October Coloring Page:
The Nigerian Independence Day is celebrated on first October, on which day the Federal Republic of Nigeria – a country of West Africa – was declared independent. It is a very important and happening day for the Nigerians, who celebrate it with joy and craze. Join in their joy by coloring this coloring sheet with various bright shades and make the image look just amazing.
October 2018 Coloring Page:
Here is an amazing table for you to print on which you can mark all the important days to come in October and make sure that you miss out on nothing! You can also color this timetable and make it look flamboyant before you paste it on your cupboard.
Simchat Torah Coloring Page:
source: supercoloring.com
Simchat Torah is a holiday for the Jewish community, who celebrate it as a mark of the end of their public Torah readings and starting of the new Torah readings. This year, Simchat Torah begins on the sunset of first October and lasts to the nightfall of second October.
World Smile Day October Coloring Picture: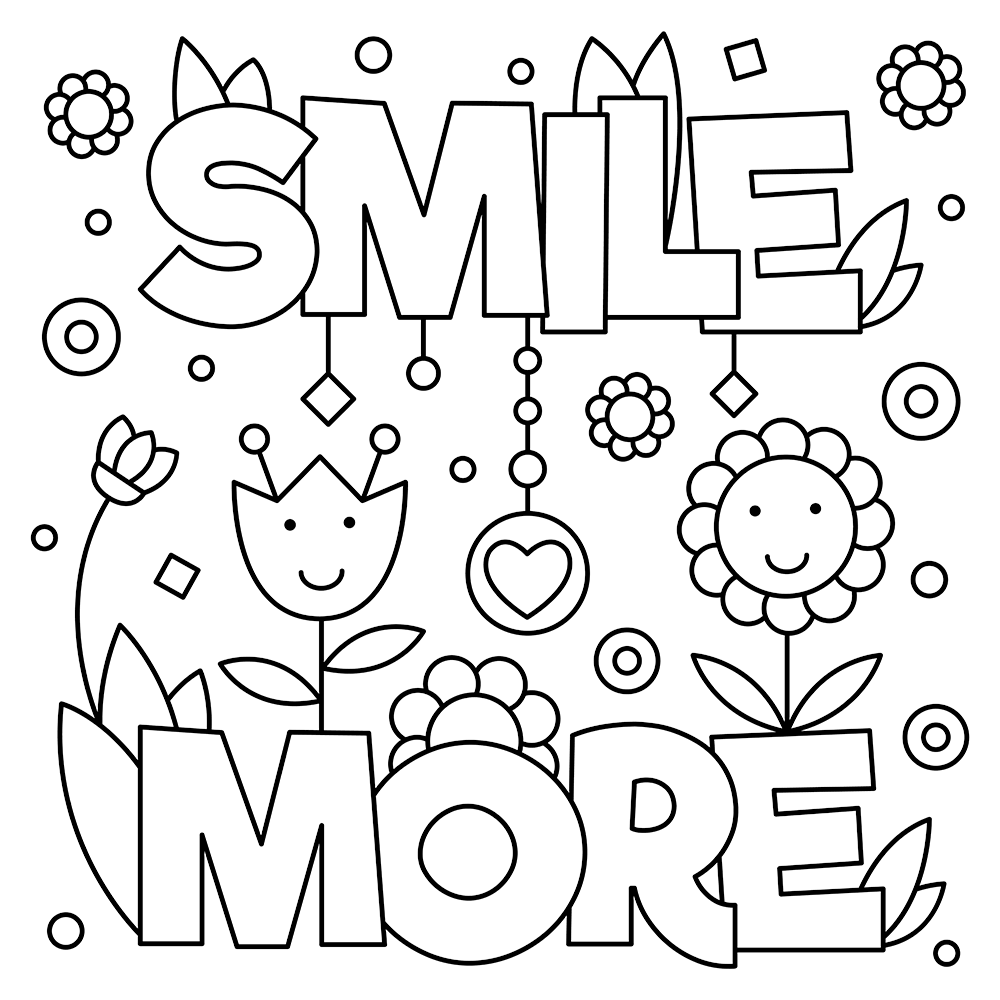 October is house to the World Smile Day, which reminds us all to always keep smiling and greet people with a happy face. This is an amazing image that can be colored using simple and elegant colors. So, what are you waiting for? Keep smiling and coloring!
Leif Ericson Day October Coloring Printable: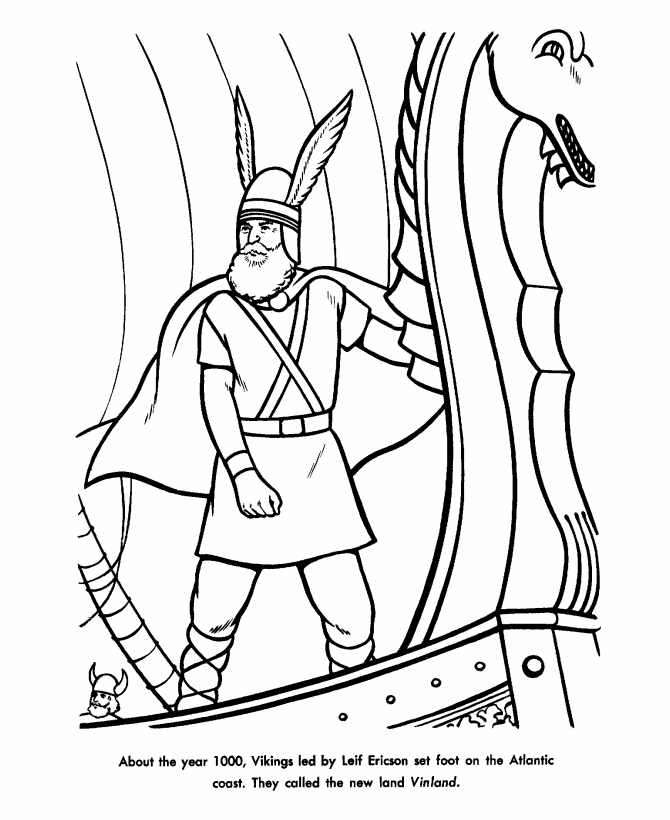 Leif Ericson Day is an American devotion that occurs on 9th October every year in honor of Leif Ericson – the leader of the first European explorers who set foot on American land.
Halloween Coloring Page:
On the 31st of October, Halloween is famously celebrated where many children dress up in scary costumes and roam around their neighborhood scaring and asking for some candy. It is one of my favorite festivals as I get to dress up as a ghost! Here's a Halloween Coloring Page for you. Enjoy scaring!
Fall Coloring Sheet: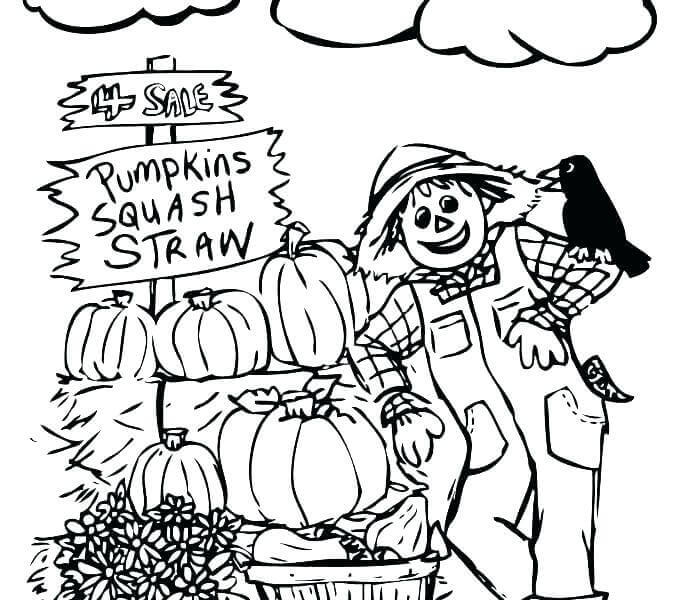 Fall, also known as Autumn in the Asian and European nations, is the season of transition between summer and winter. In my opinion, October is a melting pot of many seasons because it has the fall, the summer, the winter, and sometimes even rain! But here's an amazing image for you to color. Can you spot the guy selling pumpkins on a fine day of the Fall season? Make it perfect by adding your hues!
[ Related: Fall Coloring Pages ]
A Scary Halloween Poster October Colouring Page:
Want to scare someone? Here's a poster for you. Can you read what the pumpkin says? Telling anyone that October is the month of meeting their dentist is definitely going to take the wits out of them! Print and color this poster and start scaring people immediately!
United Nations Day October Coloring Picture:
United Nations Organization (UNO) is a world organization maintaining peace and security. On the 24th of October, the day is celebrated – marking the ratification of the UN charter back in 1945. Here is the UN Emblem. Make sure it looks presentable when we celebrate United Nations Day!
Printable World Animal Day October Coloring Sheet:
Here are some cute animals from the jungle! I can see a lion, an elephant, a giraffe, a monkey, and – oh – a crocodile! This World Animal Day make sure you impress the animals by coloring this image gracefully and make our fellow species happy!
International Coffee Day: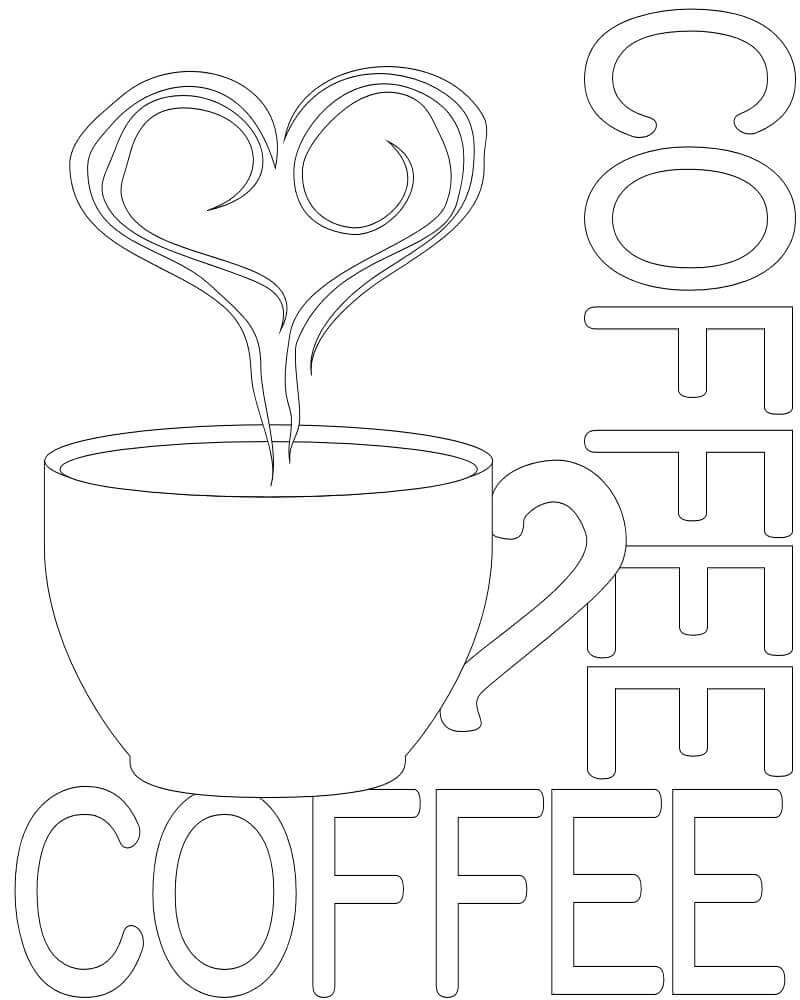 Coffee is the start of everyone's day. A sip of coffee makes you boost your brain and increases productivity. Here is a nice poster which you can hang in your room to show your love of coffee!
World Mental Health Day: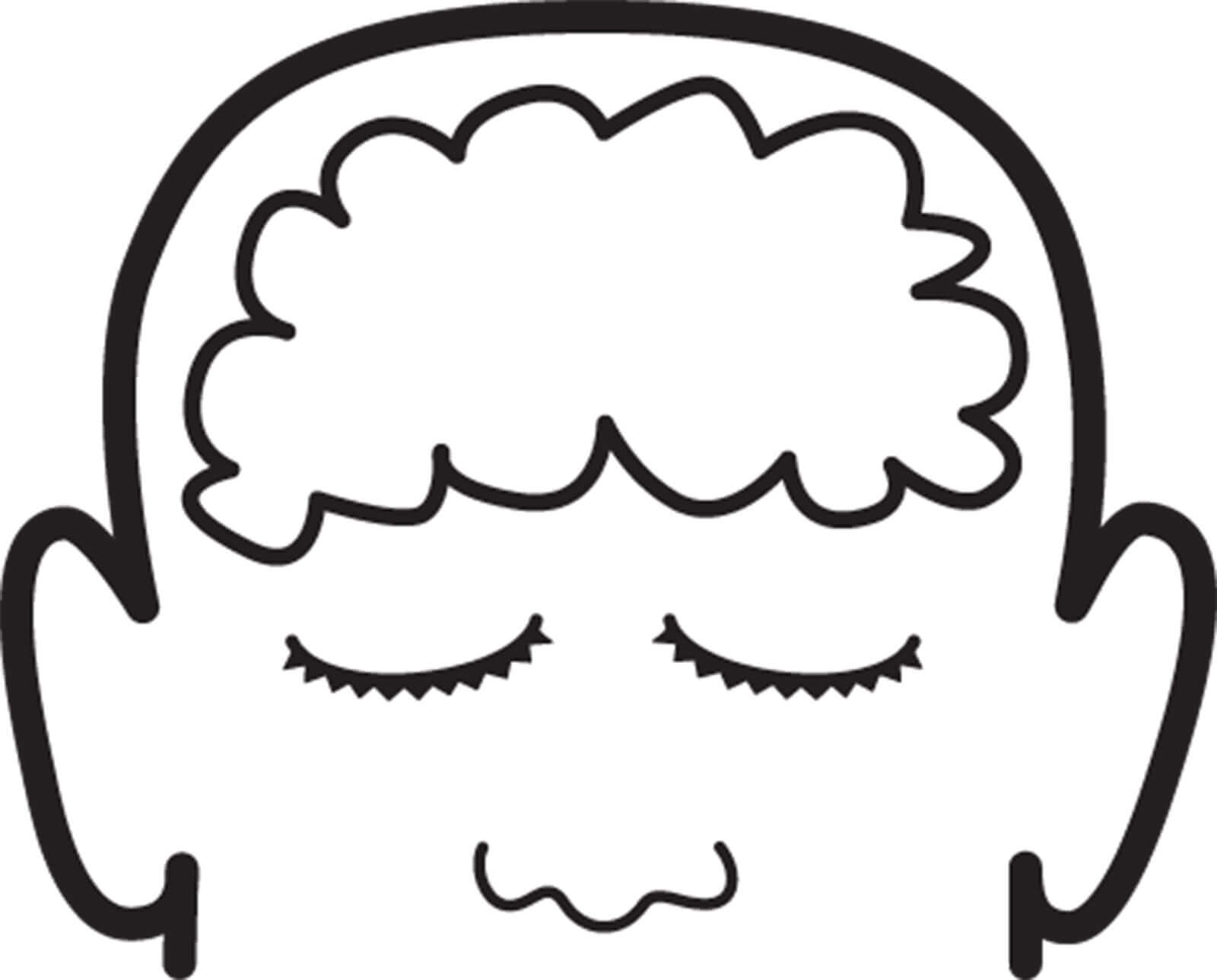 Mental Health is often underestimated but is actually equally important as physical health. It counts for most of the work we do and directly affects our lifestyle. The healthier we mentally, the more prepared we are for challenges and to do amazing work!
World Food Day Coloring Page:
Food is – obviously – the most delicious thing there is! What else can be delicious? This image displays some lip-smacking food which I cannot wait to sink my teeth in. But where's the color? Please color it for me right away!
[ Related: Food Coloring Pages ]
Columbus Day Printable Page:
Christopher Columbus intended to go to India and reached the Americas (LOL) many centuries ago – but he did lead to the discovery and development of the American continents. Let's respect him for his work this October the 12th by getting this image colored!
[ Related: Columbus Day Coloring Pages ]
So, friends, how were the October Coloring Pages? Hope you liked them! Post your feelings, your favorite coloring page, your most challenging coloring page, or anything else you feel like sharing in the comments section below!