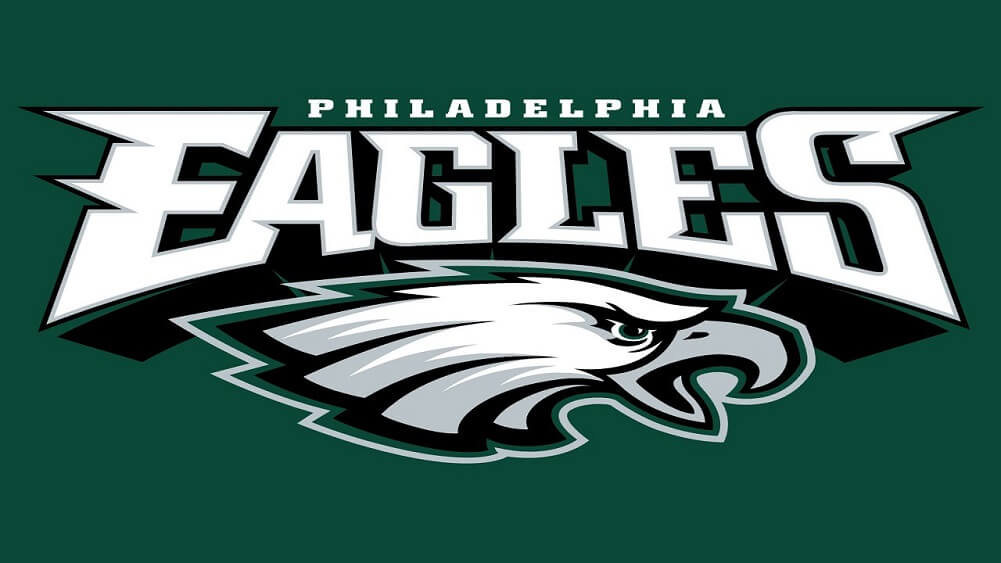 Has the NFL fever caught you? Well, it has definitely hit us hard, and we're following each of the games. NFL, formally known as the National Football League is an American football league championship consisting of 32 teams, which are divided equally between the American Football Conference and National Football Conference. Philadelphia Eagles, a football franchise based in Philadelphia, Pennsylvania, is also a member club of National Football Conference East division. Below we've got you free printable Philadelphia Eagles coloring pages, which you will not find anywhere else. So what are you waiting for? Check out these fantastic Philadelphia Eagles coloring sheets below.
Top 10 Free Printable Philadelphia Eagles Coloring Pages
Philadelphia Eagles Coloring Page: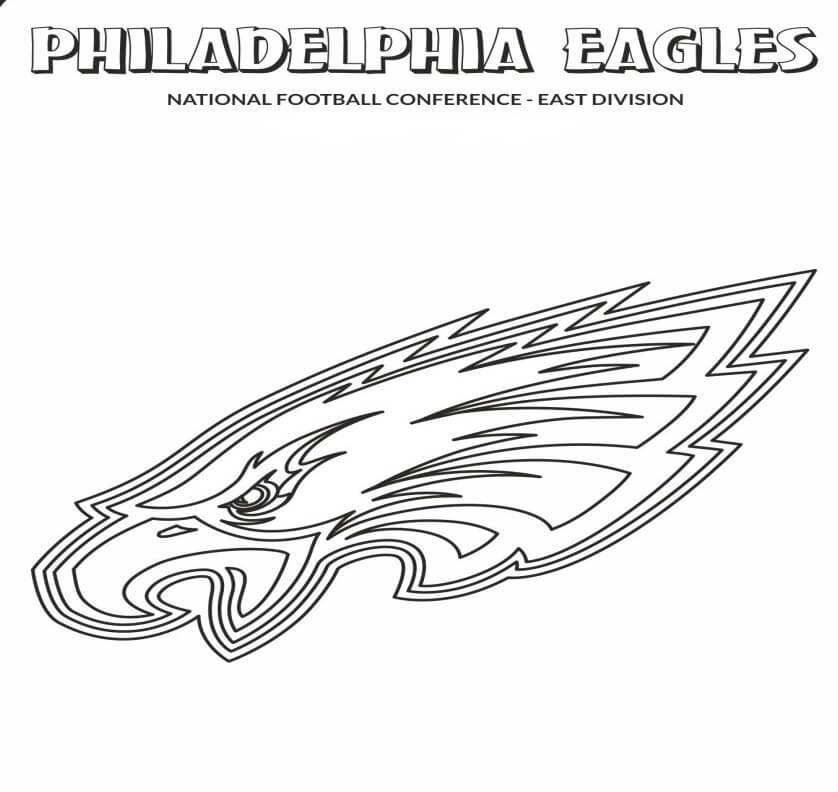 Here's a lovely Philadelphia Eagles coloring page, which you must definitely print out and color at the earliest.  Established in 1033, this franchise was basically a replacement for Frankford Yellow Jackets, which went bankrupt. Now, it's one of the top teams of NFL.
NFL Logo: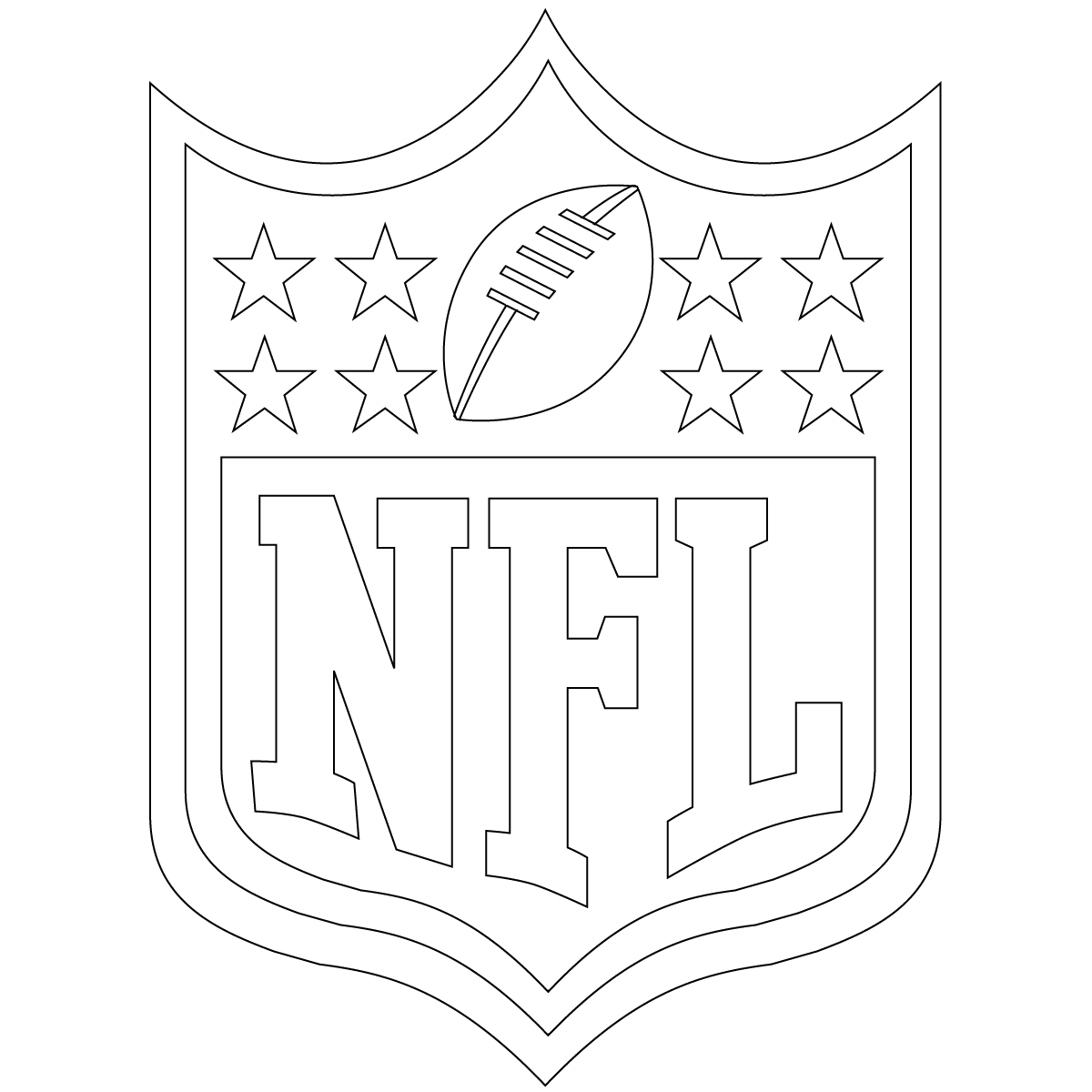 This neat and clean coloring image features the NFL logo, which you can color in red, white, and blue. The NFL or National Football League is one of the four major sports leagues in North America, and it's followed with utmost enthusiasm in every U.S. state.
to join this conversation on GitHub. Already have an account? Sign in to comment Footer © 2023 GitHub, Inc. Footer navigation Terms Privacy Security Status
[ Read: NFL Coloring Pages ]
Angry Birds Philadelphia Eagles Coloring Page: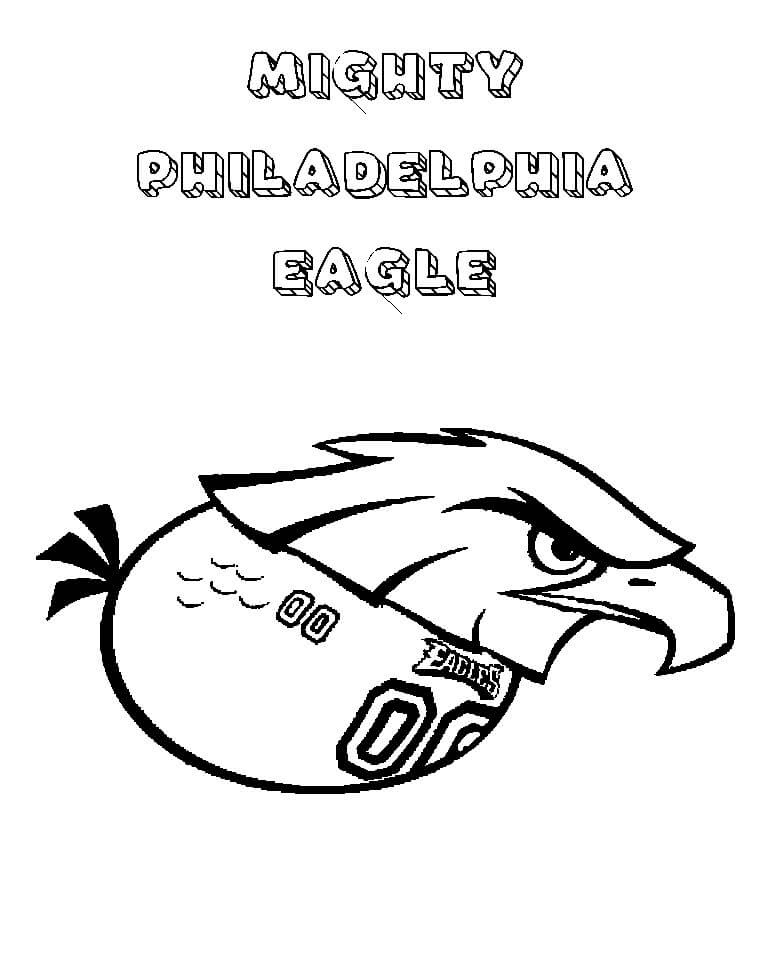 Doesn't this eagle look a bit different? Yes, because it's an Angry Bird wearing the mask of the Philadelphia Eagles. Isn't it looking cute? So how will you color this image? Red or white and blue? Quite confusing, right?
SpongeBob Cheering For His Favorite Team: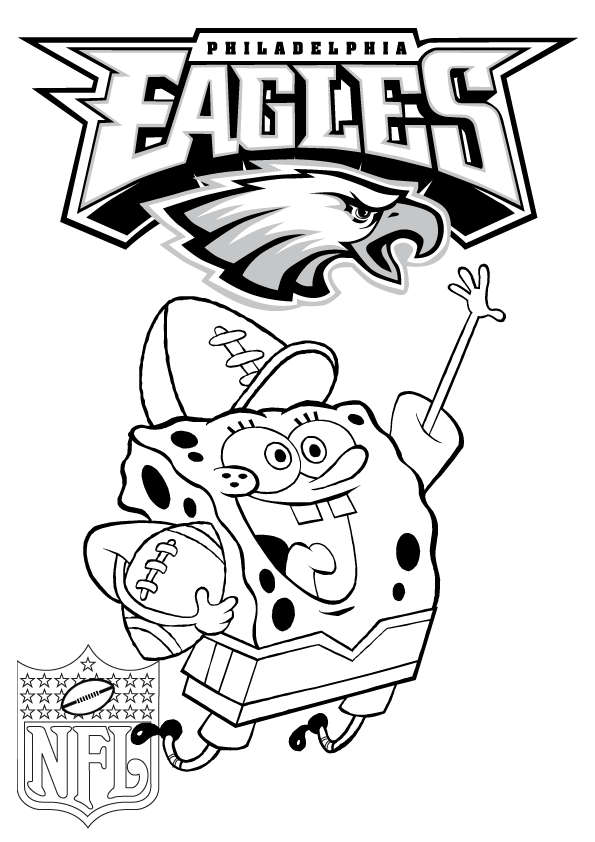 It seems that SpongeBob is as excited as us for the NFL and is seen here cheering for his favorite team, which happens to be Philadelphia Eagles. Does your choice match with him? Do you also support Philadelphia Eagles?
Philadelphia Eagles Coloring Page:
Here's a lovely Philadelphia Eagles coloring page to get you in the spirit. We'd suggest you to color this helmet exactly how the Philadelphia Eagle's helmet is. Alternatively, you can even print out this coloring sheet on card stock paper to create a craft or banner.
Philadelphia Eagles Logo Coloring Page:
This coloring page features the logo of this famous NFL team. Above you will find the fierce eagle, and below is the written logo. All in all, it's a beautiful coloring page to print out and color.
Logo: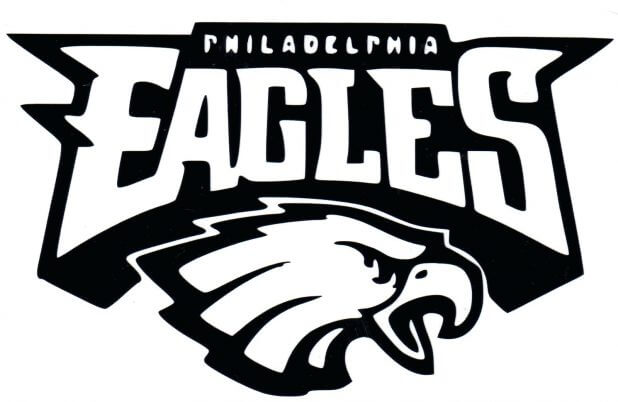 Here's another Philadelphia Eagles logo coloring page and it's quite different from the former. The letterings are bolder and darker, and even the positioning is different. Use darker shades to make this logo stand out.
Printable Philadelphia Eagles Coloring Page:
Here's another excellent Philadelphia Eagles coloring page. It features the logo of the NFL, the image of the eagle from the Philadelphia Eagles' logo, and a Philadelphia Eagles helmet. Even this coloring sheet would look amazing when filled with the actual colors of this team,
Eagle Wearing Jersey: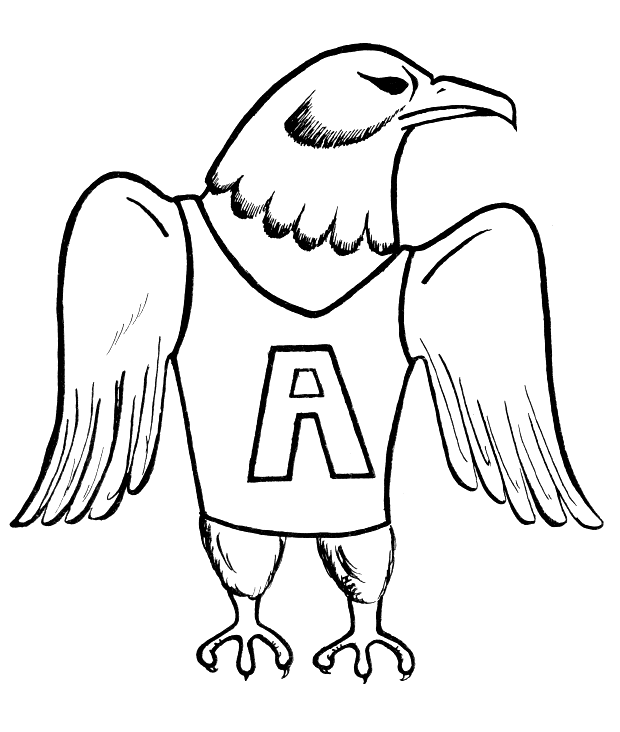 This eagle is all set to support his team for the upcoming match. He's dressed in a jersey and will soon fly to the stadium to witness the match. Give it some colors so that it can look even better when supporting its team.
Swoop: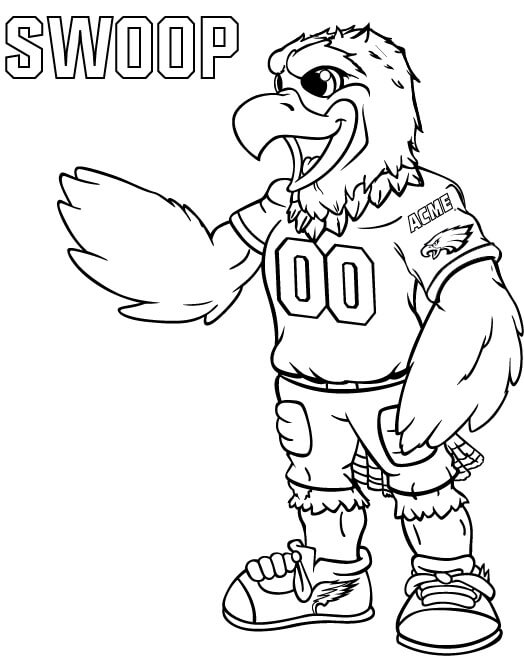 Here's a coloring page of Swoop, the official mascot of the Philadelphia Eagles. Swoop is depicted as a bald eagle wearing the jersey of the Philadelphia Eagles. But why is he looking so agitated here? What could be wrong?
Super Bowl 2018 Coloring Page:
This is one of the most exciting Super Bowl 2018 coloring pages as it features the helmet of the two teams that will compete for Super Bowl LII, the 48th NFL championship, and the 52nd Super Bowl game. The game will be played between Philadelphia Eagles and New England Patriots.
[ Read: Super Bowl Coloring Pages ]
We hope you enjoyed our collection of Philadelphia Eagles coloring pages. Print out all these Philadelphia Eagles coloring sheets to create a custom NFL coloring book. And who is your favorite team? Just FYI, we would be including more Sports coloring pages in the near future. So stay tuned. In the meantime, you can check out our latest Winter Olympics 2018 coloring pages.