The popular television series, "Rick and Morty" is basically an adult science-fiction series of Cartoon Network's Adult Swim. The animated show revolves around the adventures, or rather misadventures of the mad scientist Rick Sanchez and his easily influenced grandson, Morty Smith. If your parents have allowed you to watch this show by your parents and you're looking for some Rick and Morty coloring pages to print, you're at the right place. Below is our collection of printable Rick and Morty coloring pages for both kids and adults. Take a look!
Printable Rick And Morty Coloring Pages
Beth Smith: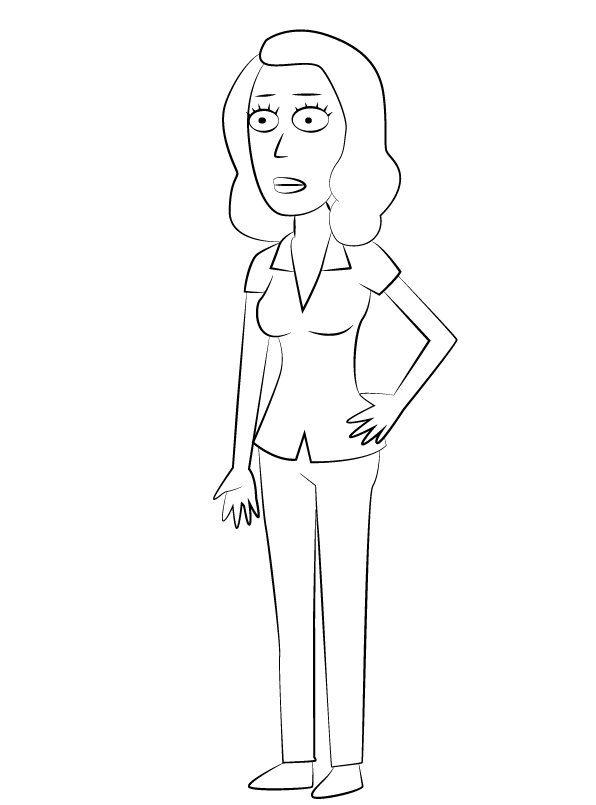 This coloring page features Beth Smith, Morty's mother, and Rick's daughter. She's an ambitious, intelligent, and independent woman suffering from deep-seated insecurities. Beth is a medium built woman, wearing a red shirt, blue pants, and white shoes.
Evil Morty:
Here's a coloring page of Evil Morty, one of the several versions of Morty, serving as the President of Citadel Rocks. In this coloring page, Evil Morty is seen wearing an eye patch, which he uses to hide the transmitter.
Jerry Smith:
Meet Jerry Smith, Ben Smith's husband, and Summer and Morty's Smith father. Jerry is a sensible and mature man who always thinks of the best interest of his family. However, he can be misguided by his jealousy and insecurities.
to join this conversation on GitHub. Already have an account? Sign in to comment Footer © 2023 GitHub, Inc. Footer navigation Terms Privacy Security Status
Morty: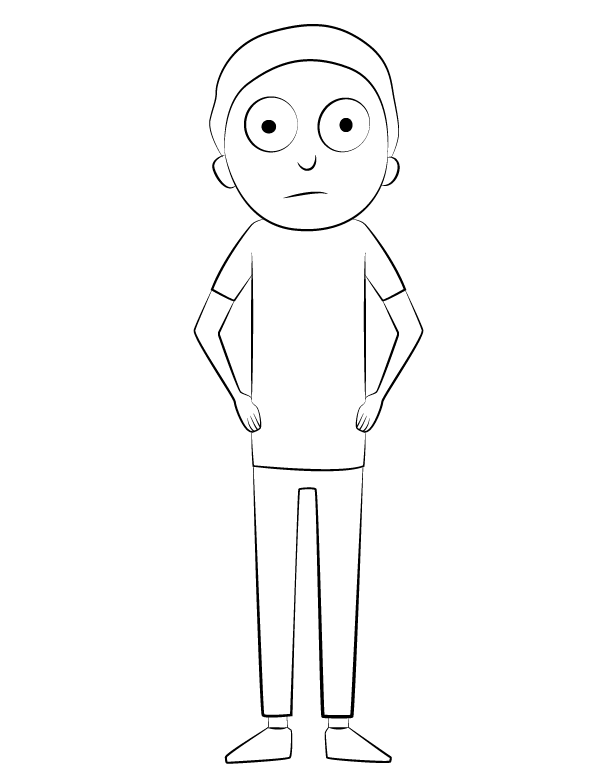 Here's a coloring of Mortimer "Morty" Smith Sr. one of the protagonists in the series, "Rick and Morty". He is Rick's grandson, which is why he is often forced by him to accompany him on his strange adventures.
Pickle Rick: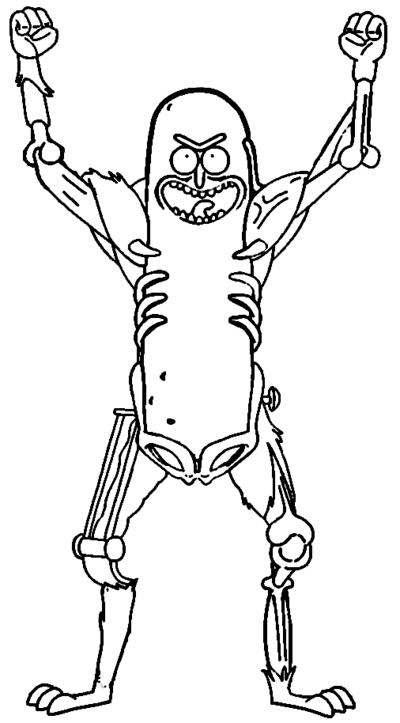 Here's a finely intricate coloring page of Pickle Rick, a version of Rick Sanchez. It's a typical pickle, with just the eyes and mouth as functional body parts.
Rat Pickle Rick: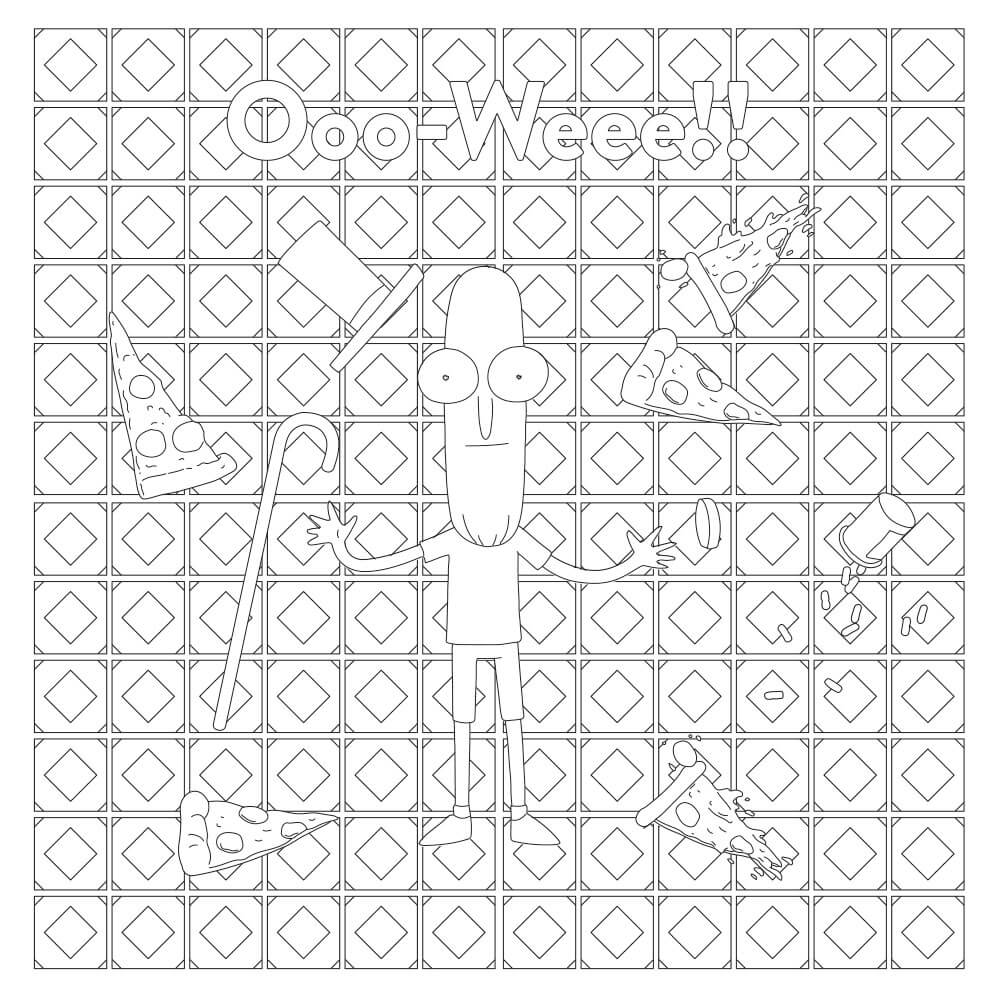 Pickle Rick is indeed one of the craziest scientists alive. When the pickled form was not enough, he constructed a rat pickle rick, with the limbs and brain of the rat. Rat Pickle Rick displays the form of athleticism, which isn't even seen from Rick.
Adult Rick And Morty Coloring Page:
This coloring page describes the mad lives Rick and Morty lead. It features the setting Rick and Morty are most likely to be found at.
A Detailed Rick And Morty Coloring Page:
This coloring page from Rick and Morty shows the kind of adventures that go on in the Smith household and the neighborhood. It's a pretty intricate coloring page, suitable for teens and adults.
Rick And Morty In Action:
This coloring page shows the uncontrollable duo, Rick, and Morty in action. While Morty looks petrified, Rick is in no mood to slow down. We also get to see the weird versions of Rick in this coloring page.
Rick: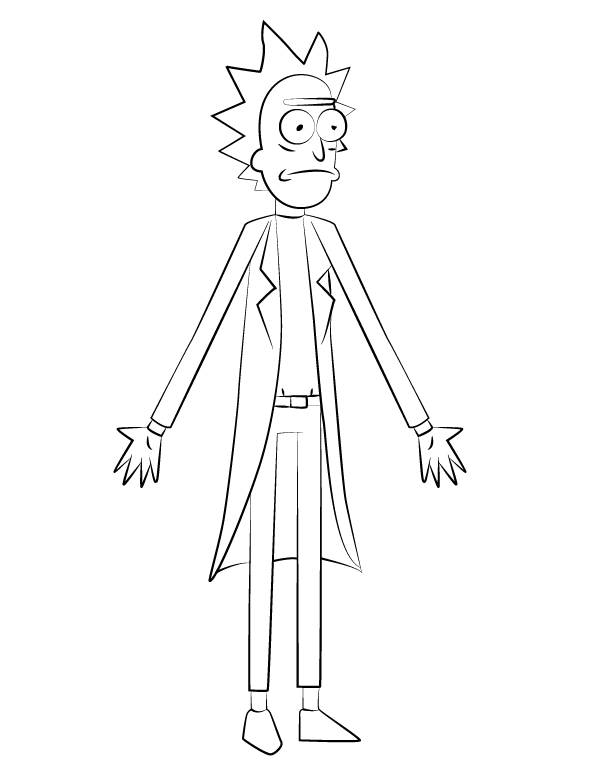 Here's a coloring page of Rick, the protagonist of "Rick and Morty" series. He is a genius scientist, but his unruly behavior is often a source of concern in his family. He's a 60-year-old man residing in a room in the Smith house.
Summer Smith:
This coloring sheet features Summer Smith, Beth and Jerry Smith's daughter and elder sister of Morty Smith. She is also Rick's granddaughter. Being a teenage girl, Summer's personality traits are quite similar to a typical American teenager. She finds the behavior of her family dysfunctional and wants to be popular among her friends.
The Appley Awards: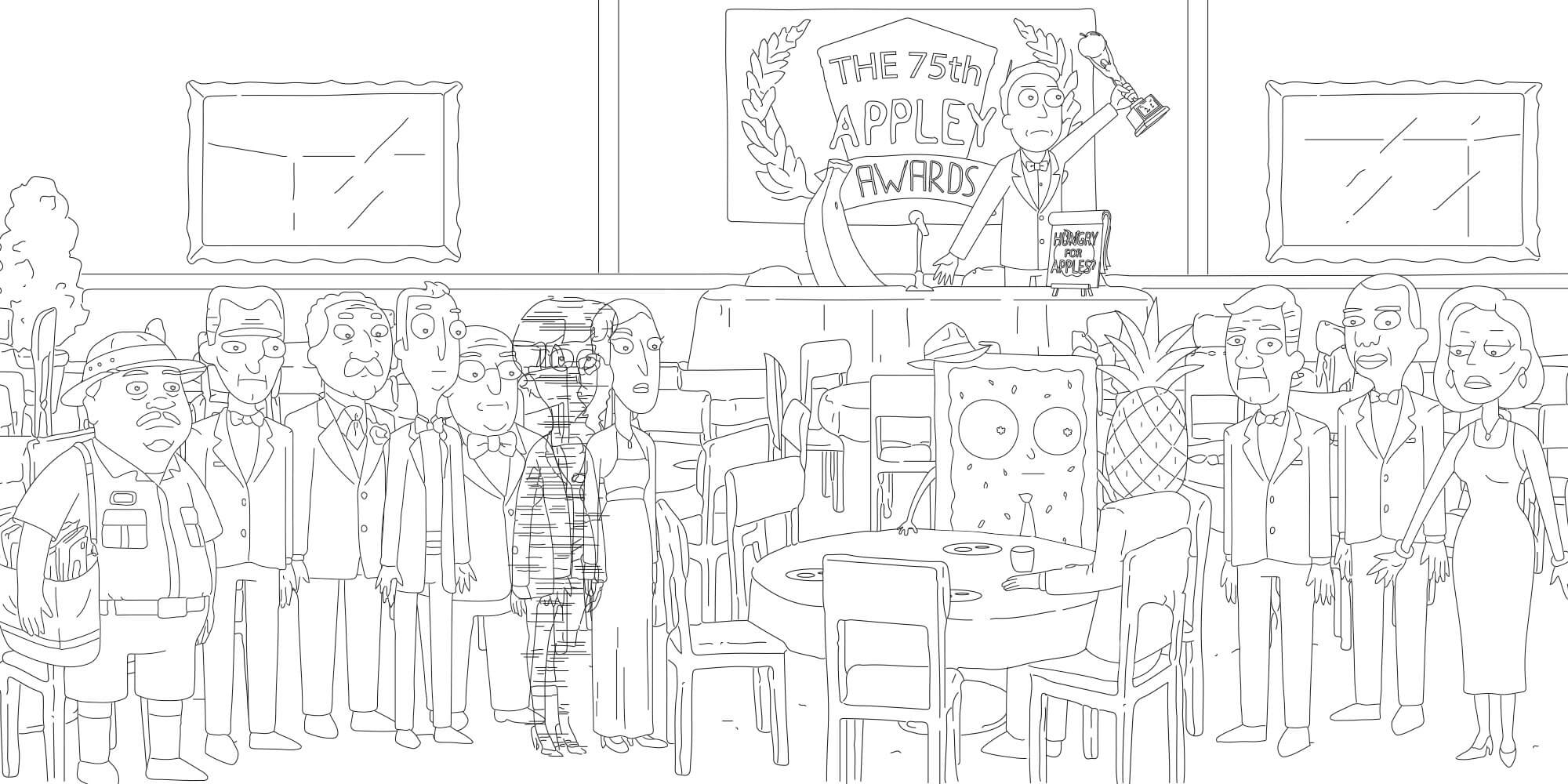 This incredibly detailed Rick and Morty coloring page features the annual function, the Appley Awards. This award is exclusive to "Rick and Morty," and all the characters get hyper-excited about it every year. The excitement is pretty much visible on this coloring sheet as well.
We hope you liked our compilation of printable Rick and Morty coloring pages. We have a combination of easy and difficult Rick and Morty coloring pages so that you can print out the images according to the age of your child. In the meantime, check out our Spirit Riding Free coloring pages and The Lion Guard coloring pages.