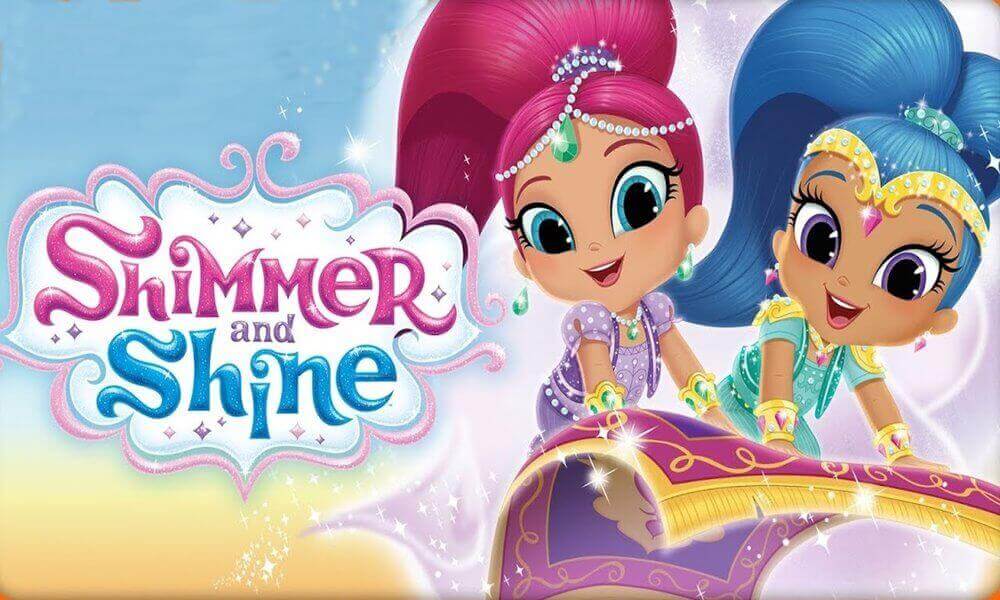 "Shimmer and Shine", an American-Canadian television series has taken the world by storm already. Created by Farnaz Esnaashari-Charmatz, the story of "Shimmer and Shine" centers on Leah, a young and lively girl who has genies, Shimmer and Shine as her friends. The series is a major hit with the kids, so how could we not bring its coloring pages for our little readers? Compiled below is our collection of 30 Shimmer and Shine coloring pages.
30 Magical Shimmer And Shine Coloring Pages:
Shimmer: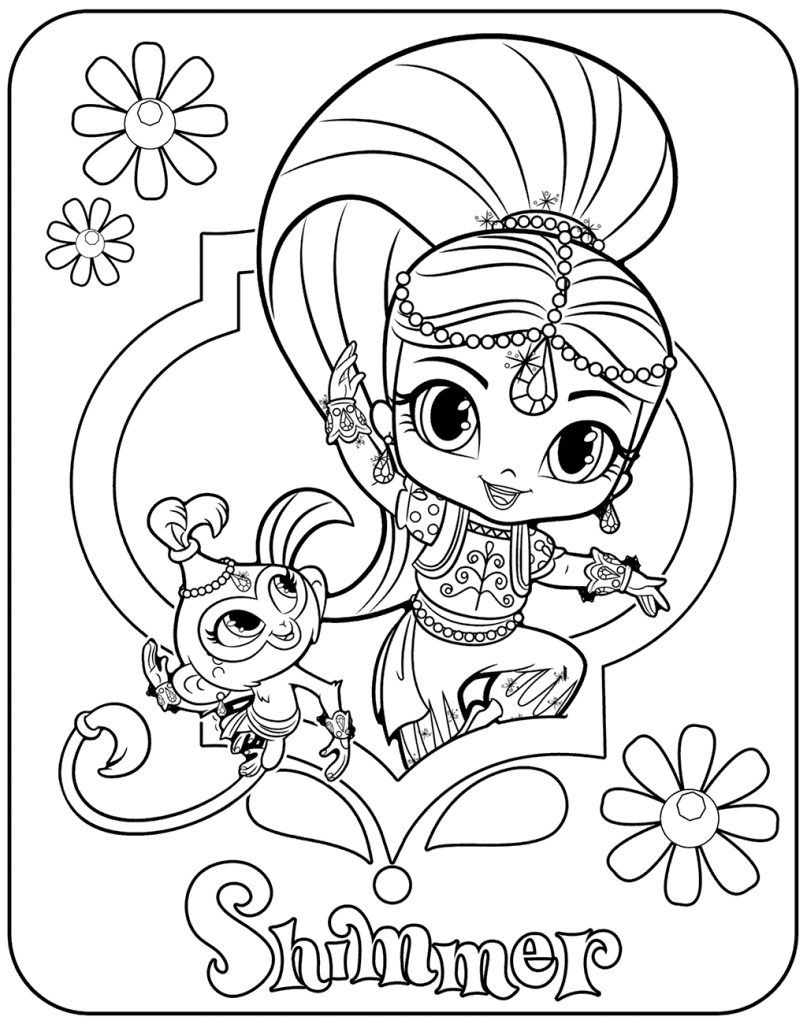 The beautiful little girl you see here is Shimmer, the sweet and lovable ball of energy who always looks for ways to maximize the fun quotient. This cheerful, bright, and optimistic girl loves nothing more than what she is doing at the moment. Shine is shown wearing a purple genie dress, which complements her pink hair really well. The contrasting green jewelry enhances the appearance even more. So keep these colors in mind while filling this page.
Shine: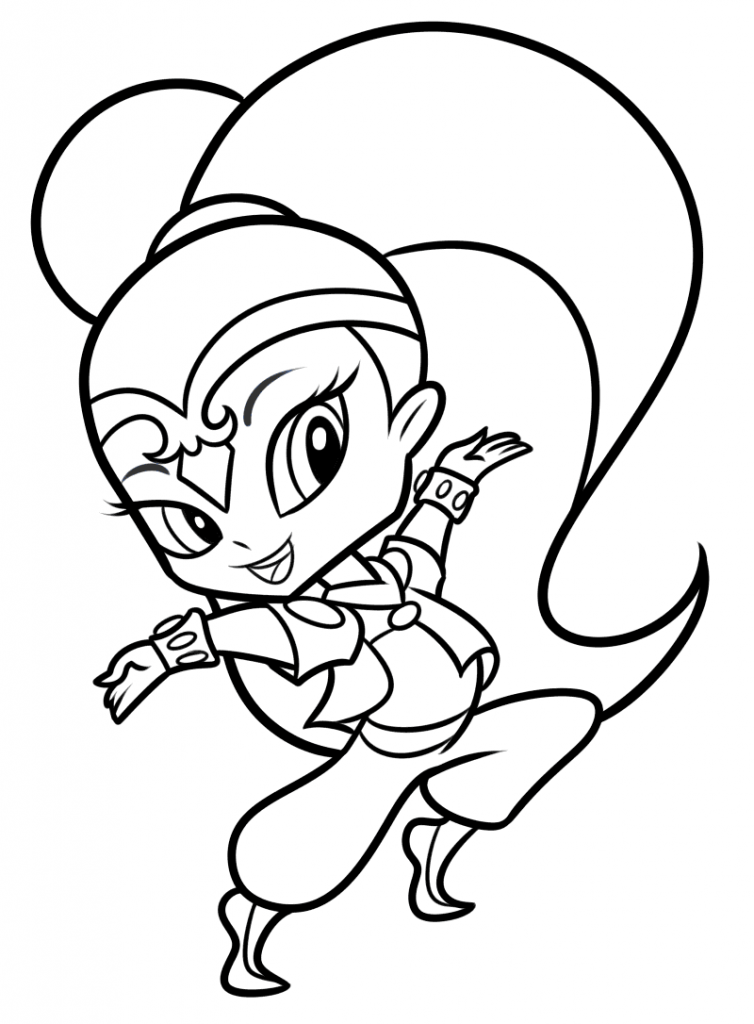 Meet Shine, the cool, confident, sassy, and witty protagonist of "Shimmer and Shine". She is depicted in the series wearing blue genie dresses and golden ornaments. She ties her blue hair in a high ponytail, which curves upwards at the base. But her most attractive feature is definitely her big, purple eyes.
to join this conversation on GitHub. Already have an account? Sign in to comment Footer © 2023 GitHub, Inc. Footer navigation Terms Privacy Security Status
Leah:
The adorable girl you see here is Leah, the main character of the "Shimmer and Shine series". This caring and warm girl is a bit different from us all. How? She has genies as her best friends. Nature-wise, Leah is very sensitive and cares about everyone around her. She likes being calm and thinking thoroughly before acting.
Princess Samira: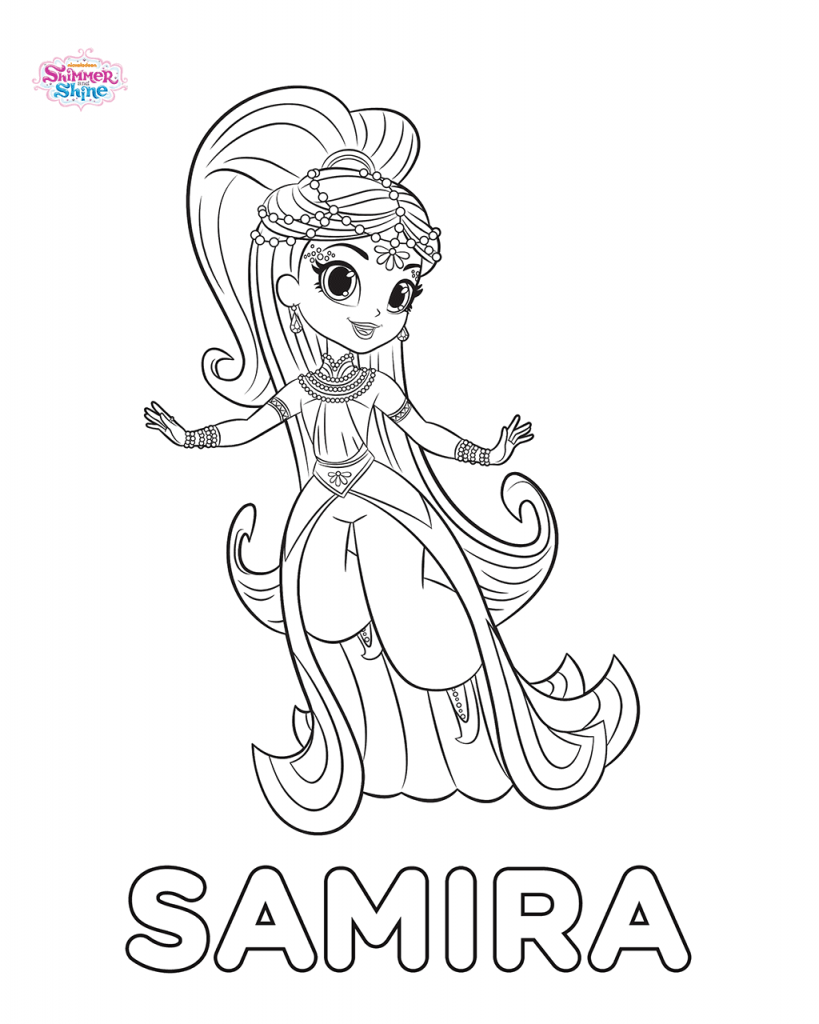 Princess Samira is a generous, kind, and most powerful genie in the Zahmaray Falls and the mentor to Shimmer and Shine, and other genies. Everyone in Zahmaray Falls, especially Shimmer and Shine look up to her and contact her whenever they need help. Princess Samira has beautiful turquoise hair, which is purple at the tips. She wears a light purple genie dress accessorized with a silver headpiece, peacock feather earrings, and a pendant in the shape of a peacock's tail.
Roya: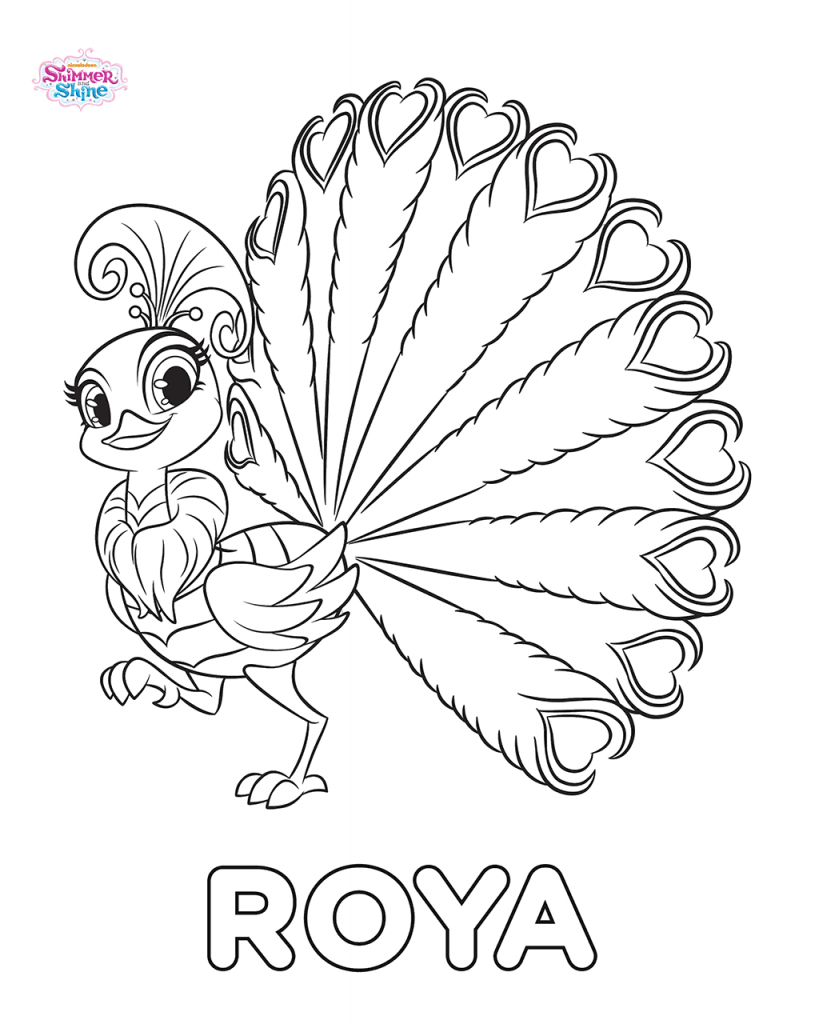 The peacock featured here is Roya, Princess Samira's pet. Roya may appear regal and elegant, but secretly, she shares a rivalry with Tala and Nahal. The other thing which makes people dislike Roya is her habit of showing off her feathers, whether she's playing or dancing. Roya has a light purple and light blue wings, with pink heart-shaped tail feathers.
Zac:
Here's a coloring page of kind-hearted, quirky, and cute Zac, Leah's friend, and neighbor. Zach has a habit of telling funny and humorous stories about himself, which makes him even more endearing. Zac has blue eyes and red hair. He's typically seen wearing a red sweatshirt, blue jeans, and a black and white striped shirt.
Tala:
Looks like Tala is in the mood for some dancing. Will you join her by coloring this page? Tala, the sweet and playful gibbon monkey is Shimmer's pet. This adorable monkey loves sitting on Shimmer's head and shoulders. She even tries to get her hands on anything that catches her fancy. This sweet monkey even loves dressing up and admiring herself in the mirror.
[ Read: Monkey Coloring Pages ]
Nazboo:
Nazboo, the pet dragon of Zeta the sorceress, is the most loved character in the series because of his goofiness and clumsiness. As much as viewers love Nazboo, Zeta hates him because he often causes her plans to fail. This teal-colored dragon has purple horns, purple eyes, and blue toes.
Read: Dragon Coloring Pages
Nahal:
The only thing that can melt the strong and confident Shine down is her pet, Nalah, the Bengal tiger cub. This kitty can seem a bit aggressive to some people as she pounces on people. But that's just her way of showing love and affection. Also, Nahal is a bit clumsy and gets scared easily, even by sudden sounds and movements. If you want to melt Nahal, just scratch her belly.
Read: Tiger Coloring Pages
Shimmer And Shine With Their Pets:
This coloring page is absolutely adorable as it features the lead girls with their respective pets. The setting is a drawing-room, where these four are usually seen the most. The setup is beautiful already and we're sure it will look even more gorgeous when it's filled with bright and beautiful colors.
Leah And Zac In Their Original Form:
This Shimmer and Shine coloring sheet depicts Leah and Zac in their original form. When Zac first came across Shimmer and Shine, he thought they were Leah's friends dressed up as genies. But he becomes actively involved with them even after finding out the truth.
Shimmer Doing Ballet:
This coloring sheet will definitely appeal to our young, ballet-loving readers. We must say, Shimmer is looking supremely elegant dressed in the ballet uniform.
Shine Ready For Ballet: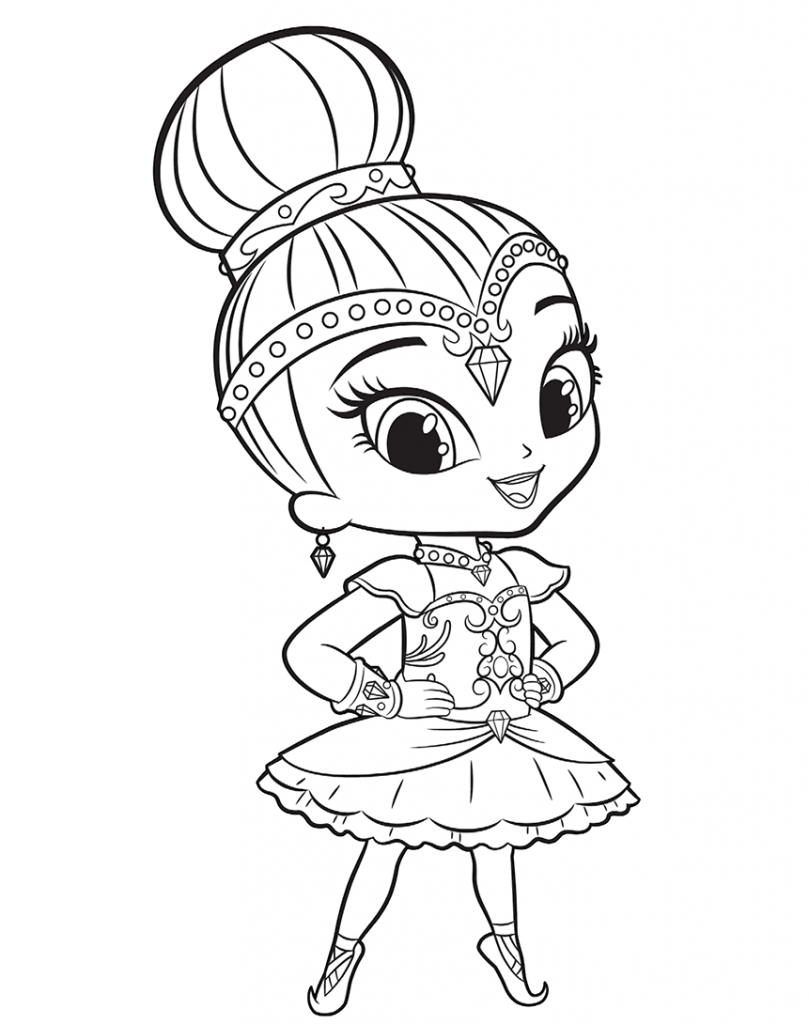 When there's Shimmer, how can Shine be far behind? It was quite expected Shine will join her bestie in ballet and she did. She's getting prepped for the ballet and we're confident she'll rock the stage.
Shimmer And Shine Go Trick Treating:
This Shimmer and Shine coloring page is perfect for Halloween as it shows the duo going trick-treating with a jack-o-lantern-shaped basket in their hands. What do you think about the idea of dressing up as Shimmer or Shine for the Halloween party? It will look even better with a best friend or sister duo.
Read: Halloween Coloring Pages
Shine With Nahal:
Here's a cute coloring page of Shine with Nahal, her pet. The fine details in this coloring page will improve your hand-eye and coordination skills as you color.
Hello Winter:
It's wintertime, so even Shimmer and Shine have covered up to protect themselves from the terrible cold. And if the genies can feel cold, then how can common people like us not? So always remember to wear warm clothes in winter. And just to let you know, you don't have to wait until winter to color this page. Print it out right away!
Read: Winter Coloring Pages
Tala Doing Yoga:
Uh oh! It seems that yoga has gone a bit wrong with Tala. And her expression has got us in splits.
The Great Palace:
This is the beautiful residence of Shimmer and Shine. The palace is located in Zahmaray Falls, where all the genies reside in love and harmony and showcase their magical powers.
Tala And Nahal: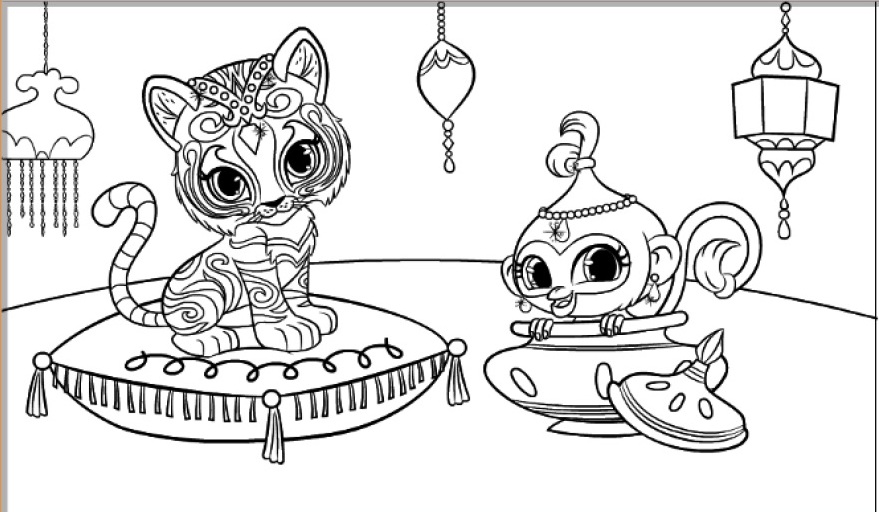 This coloring page features the heart and soul of the Shimmer and Shine series, Nahal and Tala. Their goofiness adds vistas to the show.
Shimmer And Shine Hide And Seek Worksheet: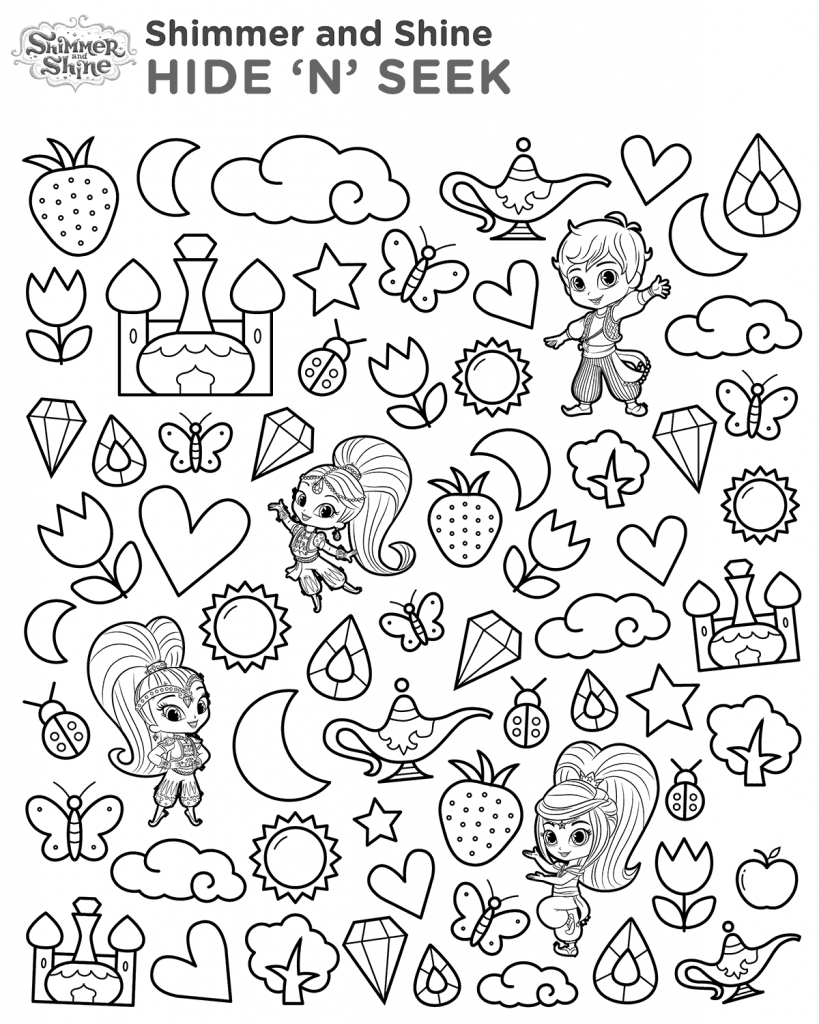 If you've got weary of coloring, you can try honing your creative skills with this Shimmer and Shine worksheet. You first need to find the hidden elements and then fill the worksheet with colors. It will make a fun activity.
Shimmer And Shine Having Fun: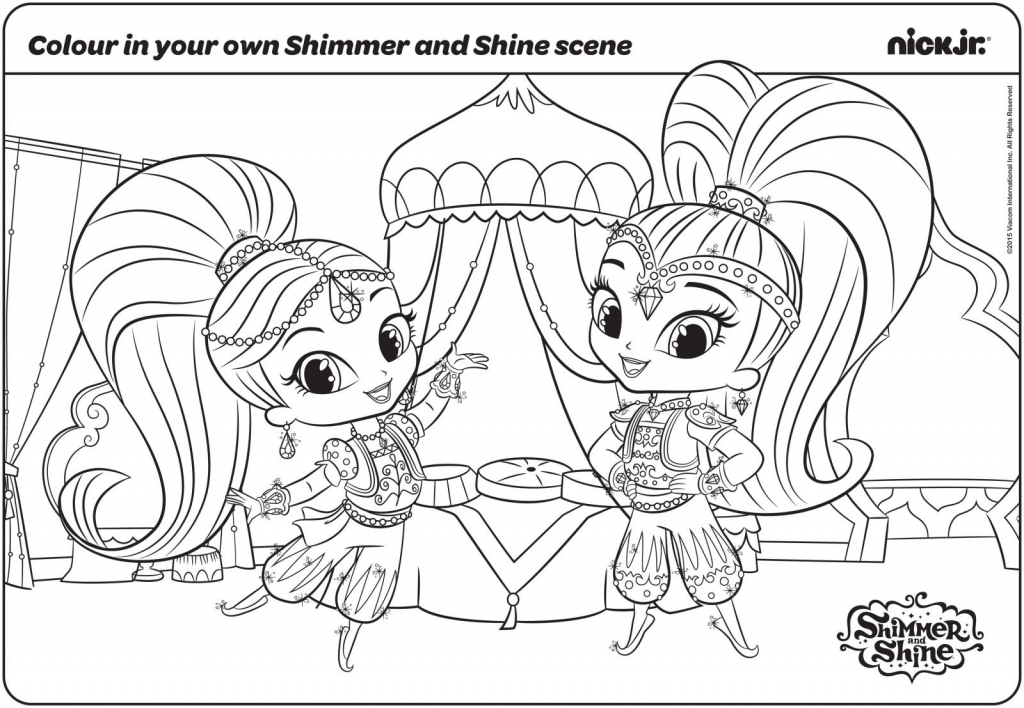 Shimmer and Shine are fun whenever they're together and we get to see the same in this coloring page. It would be impossible for anyone to tie this duo down by formalities, seriousness, and etiquette. Because they're born to be different.
The Team On The Magic Carpet:
The magical duo along with their respective pets are featured on this coloring page.
The Beautiful Cast Of Shimmer And Shine: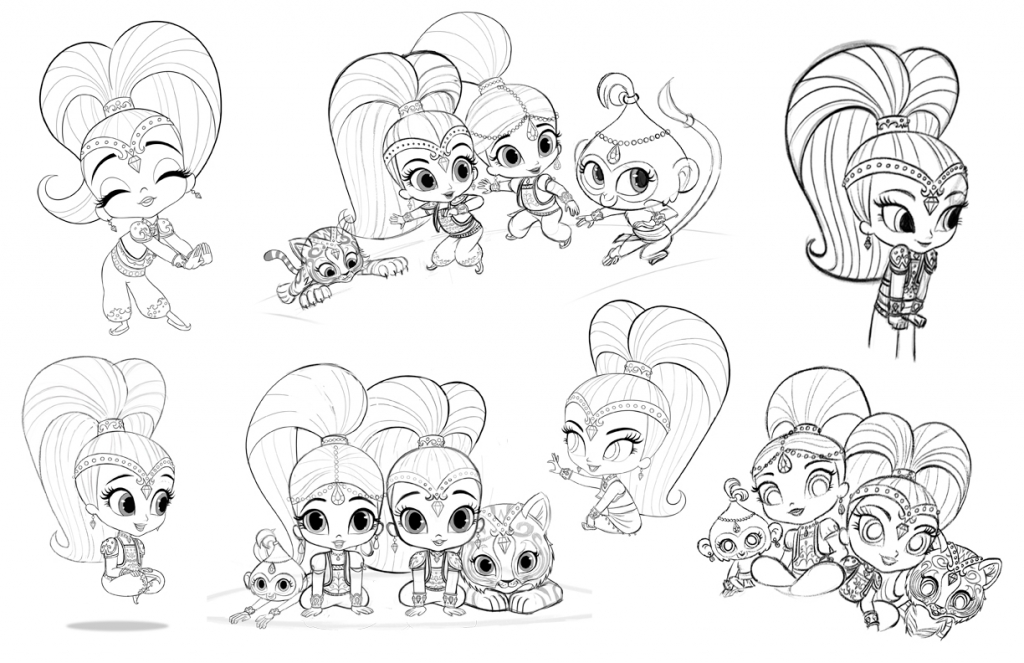 This coloring page is a bit special to us as it features the leads of the Shimmer and Shine series, which include Shimmer, Shine, Nahal, and Tala. One of the images on this coloring page also teaches how to draw Shimmer and Shine. 
Shimmer And Shine On The Flying Carpet:
This printable Shimmer and Shine coloring page shows the duo heading for an escapade on their magic carpet.
Leah With Shimmer And Shine:
This coloring page shows Shimmer and Shine with their closest buddy, Leah. Leah is the one who keeps Shimmer and Shines on their toes by seeing the consequences before undertaking any action. For coloring Leah, use pink for her shirt, light blue for the skirt, and purple for the pants. For the genies, we've already mentioned above. While coloring this page, don't forget the two cutie patootie pets.
Zeta The Sorceress:
The fierce lady you see here is Zeta, the rival of Princess Rival. Zeta is so competitive that she is willing to do anything to be the most powerful person in Zahramay Falls. Unfortunately for her, Zeta isn't very skilled at planning, which is why her plans are always thwarted by the genies. Since Zeta is a sorceress, she has to look different from the other genies. So she dresses up in a dark purple and blue dress with her flowy purple hair tied in a ponytail. When she's a genie, she decks up in a teal outfit.
Tala In The Pot:
Seems like Tala's endless curiosity has landed her in the pot. Yet, she's handling it like a pro. We can't really say anything about Tala's curiosity as mischief is very much a part of monkeys' nature. Tala has yellow fur, light purple skin, and green eyes.  She wears green jewelry, just like her master.
The Majestic Nahal:
We're totally in awe of Nahal. She looks so royal and majestic, as seen on this coloring page. Nahal has white fur, which is accentuated with purple and blue stripes. Her eyes are sky blue and she wears a pink jewel and a gold circlet, just like Shine.
A Detailed Shimmer And Shine Coloring Page: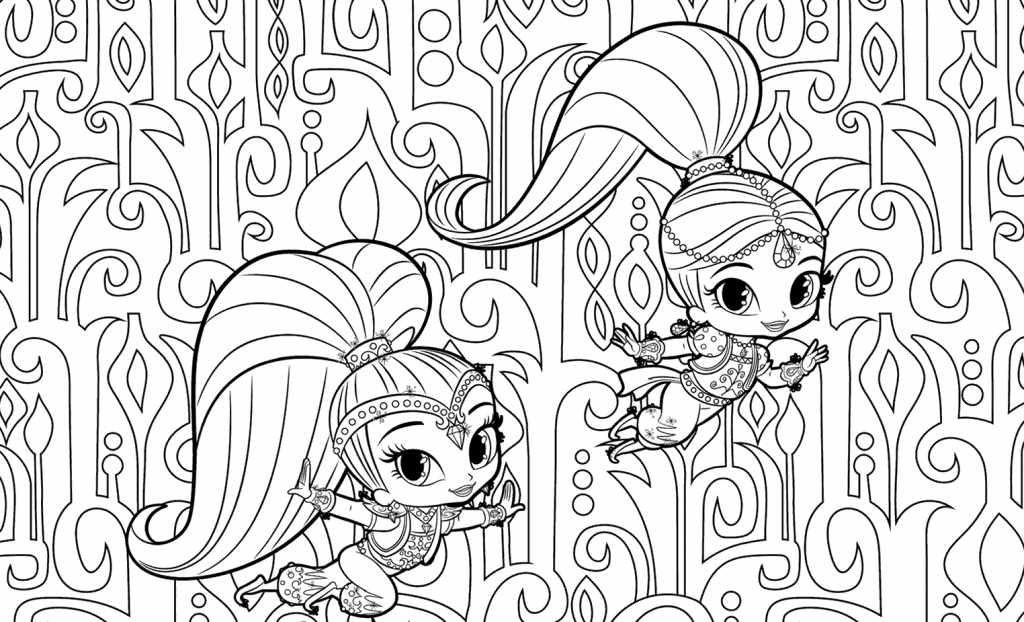 If you're in the mood for something challenging, try filling colors in this incredibly detailed coloring page of Shimmer and Shine. Your challenge would be to add colors to the background without going astray. We'd suggest you use markers or colored pencils to get a neat and precise look.
Shimmer And Shine, Leah, Zac, Nahal, and Tala:
We're wrapping up the list with the most happening coloring sheet. It features all the major characters of the series in their candid forms. But what we liked the most is the image of Shimmer and Shine covered in dirt.
So these are the 30 best Shimmer and Shine coloring pictures. All these Shimmer and Shine coloring images are stunningly gorgeous but will look even better when filled. So happy coloring!