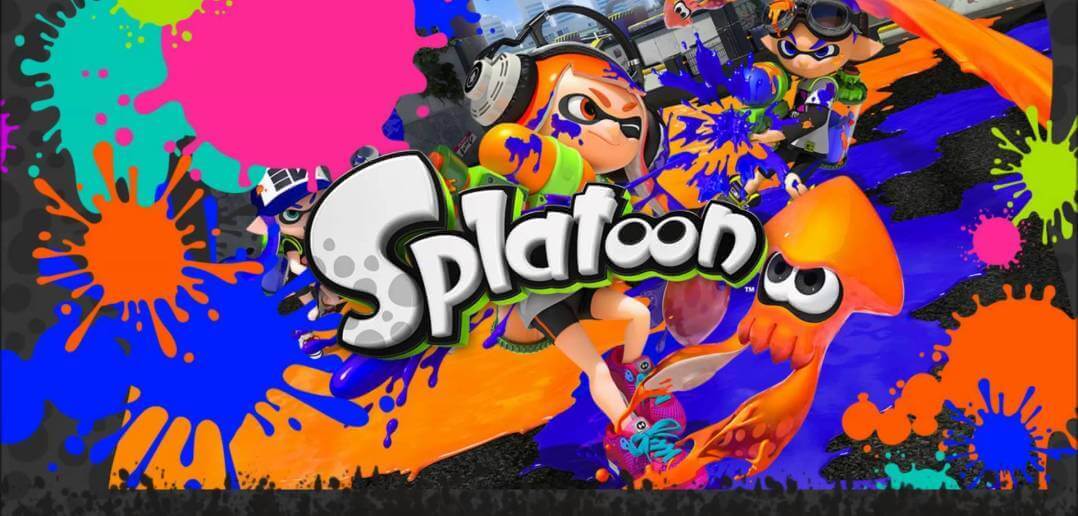 Hello young buddies! A little birdie told us that the young ones are searching frantically for Splatoon and Splatoon 2 coloring pages. Hence, we decided to get you a collection of Splatoon coloring sheets to print. But before that, let's give everyone a brief introduction about this happening game.
Splatoon, developed by Nintendo for the Nintendo Switch console, is a third-person shooter game built on ink-based shooting mechanics. Released in May 2015, Splatoons centers around characters called Inklings, which are beings that can transform into humanoid and squid. Both Splatoon and its sequel Splatoon 2 brought about a revolution in the fashion trends by adding new styles of gear and weapons. So all you ink splatting lovers, check out our free printable Splatoon coloring pages below!
10 Free Printable Splatoon Coloring Pages:
Splatoon Coloring Page: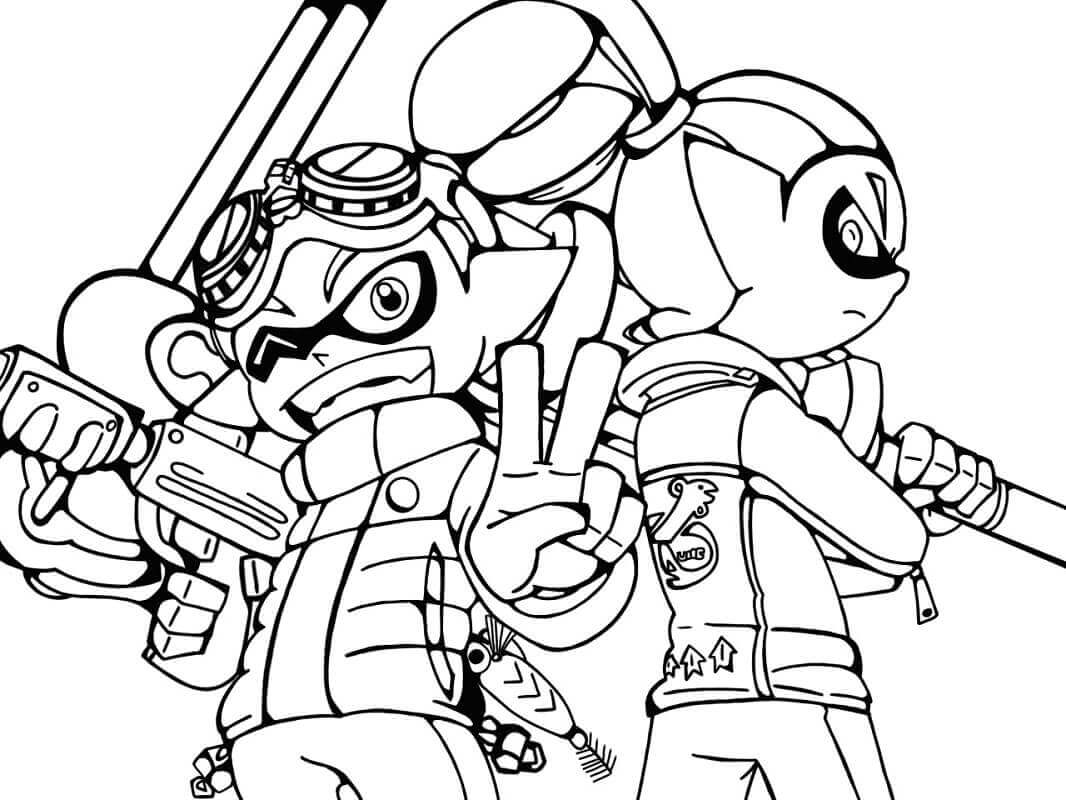 Here's a fun Splatoon coloring sheet, featuring two of the core inklings of this game Callie, along with the Male inkling. Splatoon is such a colorful game that the duo is looking totally out of place in this coloring sheet. Would you do the honor and color them both in vibrant shades? It may even improve the mood of the male inkling slightly.
to join this conversation on GitHub. Already have an account? Sign in to comment Footer © 2023 GitHub, Inc. Footer navigation Terms Privacy Security Status
Inkling Girl From Splatoon Coloring Page:
Here's a coloring sheet of the sassy Inkling Girl from Splatoon. The inkling girl, just like other inklings, is a squid-like humanoid character living in Inkopolis. The girl is the first character available for playing in this video game. The Inkling Boy is designed after her and in likeness. Now that's what we call women power.
The Inklings From Splatoon Coloring Sheet:
Here's a coloring sheet of Inkling Boy and Inkling Girl from Splatoon. Inklings from the Inkopolis do not die as they are the main protagonist. Instead, they respawn after being splatted. Before beginning the game, the players are given a choice to pick either the girl or the boy, and then the eye and skin color. Which one did you choose?
Inkling Girl And Squid:
Here's one of the cutest Splatoon coloring sheets, featuring the Inkling girl with an adorable squid. The two are running fast. What have they possibly spotted that's making them run so swiftly? We would love to know your views on it.
Boy Inkling: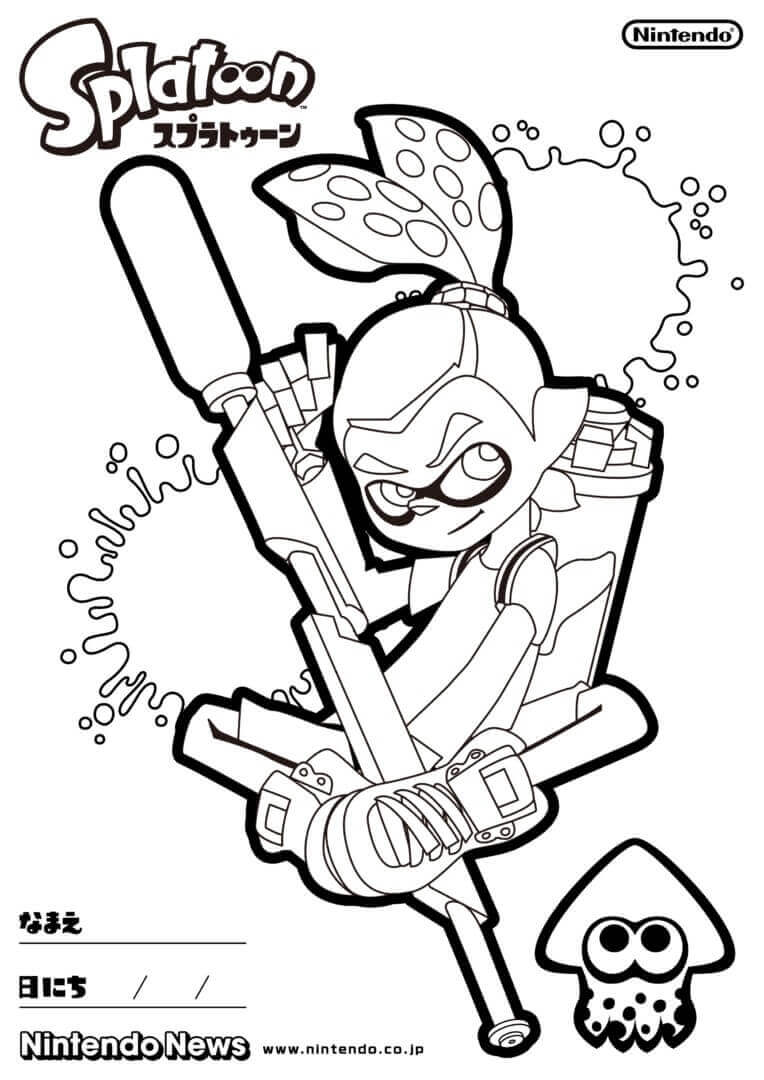 Here's a coloring sheet of the cool and smart boy inkling. Going by the poster, we'd suggest you color the inkling primarily in green and blue. And like the game, you can even change the color later. But of course, you'll need a fresh coloring sheet for that.
Squid Sister:
Here's a coloring sheet of the hip and happening Squid Sisters, Callie and Marie. This fashionable inkling idol group in the city were initially the hosts of the Inkopolis News program and would manage splatfests. The duo is known for their funky and stylish outfits, which always keeps them above everyone else in Inkopolis.
Squid:
How cute is this squid looking in this Splatoon coloring picture? It's said that when the rising sea levels killed the human beings and all the land-dwelling beings of the earth, the squids became a dominant species of the planet. No wonder this squid is looking so royal. Feel free to use any color you like on him, but we'd suggest you use orange or purple, as he is shown in the poster.
Male Inkling:
Here's another coloring sheet of the male inkling, but a different character. It's said that the inklings have a kind of gene that lets them see colors in certain ways. So if you paint this inkling green and yellow, he'll probably view it in a different shade. Isn't that cool? Wish we had a similar power!
Girl Inkling In Action:
The game states that inklings alternate between humanoid and squid form. The humanoid form has black markings around the eyes, which appear like a mask, along with tentacles and pointed ears. They can even change the color of their tentacles, depending on the ink color their team is using. 
Girl Inkling:
Lastly, we've got another super awesome coloring sheet of girl inkling. The inklings predominantly appear in shades like turquoise, pink, lime green, yellow, blue orange, and purple. So even you should use the same for filling this Splatoon coloring page.
These fresh Splatoon and Splatoon 2 coloring pages will definitely get you even more hyped for this game. So what are you waiting for? Download these Splatoon and Splatoon 2 coloring sheets right away. You can even check out our Fortnite coloring pages. They are equally popular.   
Coloring pages source: nintendo.com and Fan Art