After "Game of Thrones" and "Breaking Bad", one series that has got me hooked is "Stranger Things". Set in the fictional town Hawkins in Indiana, this science fiction-horror web series begins with the disappearance of a young boy and all the supernatural and paranormal events that occur with it. A girl with psychokinetic abilities, named Eleven, comes forward to help the friends of Will, the missing boy, search for him. Since the series is so popular, even with kids, it was quite apparent people would be looking for its coloring pages too. To cater to your demands, we've got a list of free printable Stranger Things coloring pages for you. So check out our compilation of Stranger Things coloring sheets for you. Take a look. 
Top 10 Free Printable Stranger Things Coloring Pages
Stranger Things Cast Coloring Page: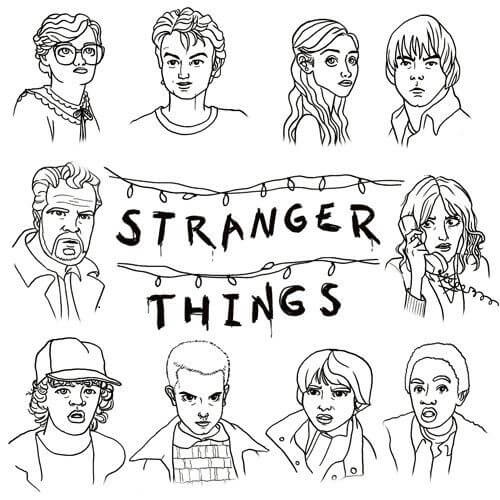 This coloring page comprises of the entire cast of "Stranger Things" along with the name of the series written in the middle. If you are a die-hard fan of this series, you can easily write down the names of all these characters below their images. It will make a fun Stranger Things activities too!
Stranger Things Characters Coloring Pages:
Here's another Stranger Things characters coloring page featuring the core characters of this movie, which includes Mike, Dustin, and Lucas, and of course, Eleven. It seems that Eleven is showing the guys one of her powers and they are terrified.
to join this conversation on GitHub. Already have an account? Sign in to comment Footer © 2023 GitHub, Inc. Footer navigation Terms Privacy Security Status
Eleven: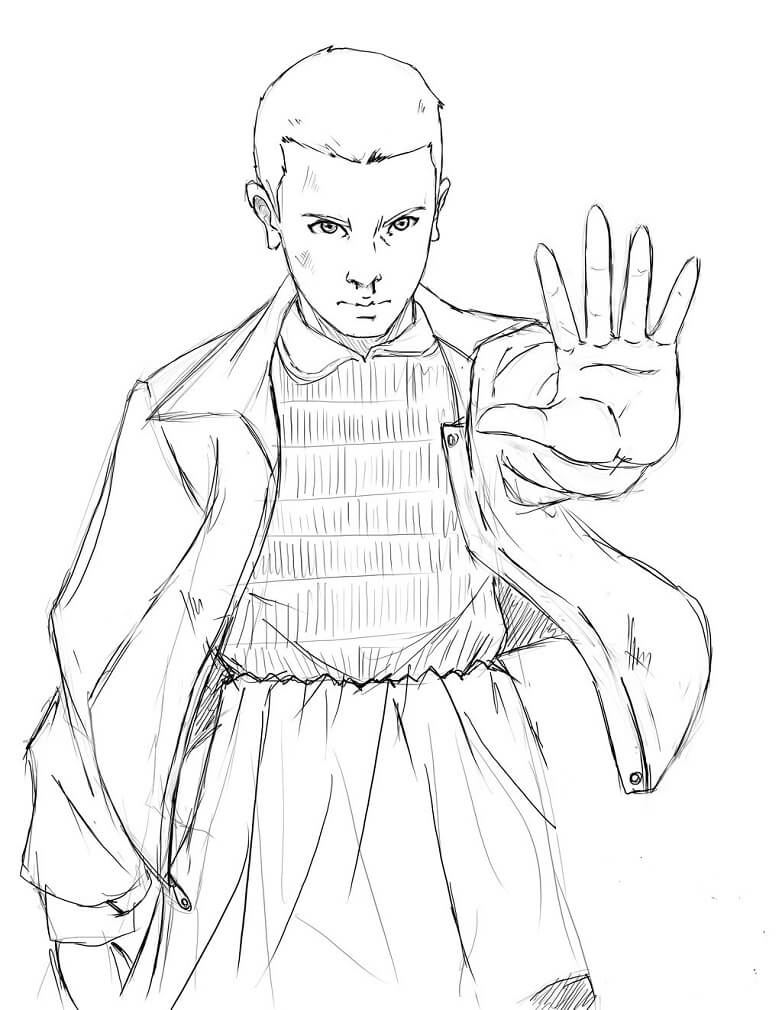 Here's a coloring page of Jane Hopper or Eleven, one of the protagonists of this series. When Eleven was a child, she was kidnapped and experimented in the Hawkins National Laboratory for her inherited psychokinetic abilities. She was found by Mike, Dustin, and Lucas after she escaped from the lab.
Eleven Showing Her Powers:
Here's another coloring page of Eleven with the guys with the Demogorgon in the background. Eleven or Jane had made contact with the Demogorgon, a creature from another dimension by accidentally opening the inter-dimensional gateway.
The Mysterious Guy:
Here's another interesting Stranger Things coloring page for you to print out. It features Eleven eating waffles, along with Dustin, Mike, and Lucas. But who's the other guy? Is it Will or his elder brother Jonathan? Can you tell us?
Eleven With The Boys:
This coloring page features the ferocious and mysterious Eleven with Dustin, Mike, Will, and Lucas. The image is very intricate, so we'd suggest you use a pencil color or felt pen for coloring the images of the characters. You can use crayons for the name.
Demogorgon:
Here's a coloring page of the Demogorgon from the "Stranger Things" series. The Demogorgon was a predatory creature, originating from the parallel dimension named Upside Down. The character terrorized Hawkins for over a week but was ultimately defeated by Eleven.
Eleven In Her Own World:
This is one of the trippy coloring pages we've seen in recent times. It features Eleven wearing the virtual reality headset and has transported herself to an entirely new world. The circles would look a bit intimidating at first, but you'll enjoy filling it.
Stranger Things Season 2 Coloring Page: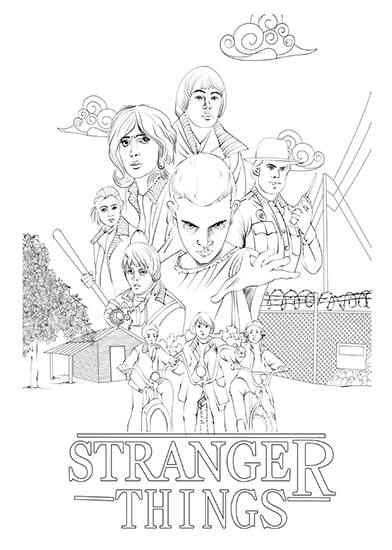 Here's a Stranger Things season 2 coloring page, as all the characters are a bit grown up. This season itself is fascinating, so you'll enjoy filling this image too.
Dustin And Friends:
Here's a coloring page of Dustin with Lucas, Will, and Mike. The guys are looking a bit baffled. What could be the reason?
We hope you enjoyed our list of Stranger Things coloring pages. We know there are just ten of them, but we'll update this article with more of Stranger Things coloring pages the moment we get our hands on them. So stay tuned with us. And don't forget to check out our latest, New England Patriots coloring pages.