I still haven't got over Disney's "Tangled"! The movie was so dreamy and beautiful with the right amount of quirkiness. What we liked the most about this movie that it wasn't mushy and lovey-dovey like other Disney princesses' movies. And that, we believe, was probably the major reason behind its popularity. Keeping up with the popularity of this series, Disney released, "Tangled: The Series", which began with "Tangled: Before Ever After", a musical fantasy television film. We're totally loving the series, and we're sure even you are. Hence, we've got you a small collection of printable Tangled: The Series coloring pages. So without wasting any more time, check out Tangled: The Series coloring sheets below!
 10 Printable Tangled: The Series Coloring Pages:
Cassandra:
Cassandra did not feature in the "Tangled" movie, but she's a major part of "Tangled: The Series". She's Rapunzel's handmaiden and close friend and was raised as Corona's daughter. She is renowned for her fighting skills, prowess, and strength.
Flynn Or Eugene: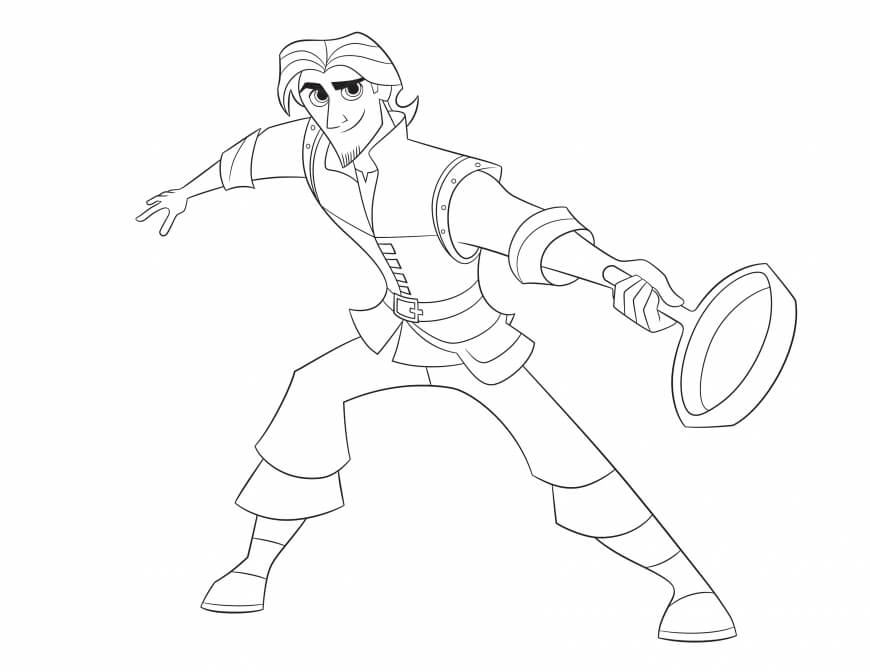 Just like the movie, Flynn or Eugene plays an important role in the series as well. He's a dashing young man with light brown eyes, dark brown hair, and a goatee. We totally love his charming, humorous, and romantic nature.
to join this conversation on GitHub. Already have an account? Sign in to comment Footer © 2023 GitHub, Inc. Footer navigation Terms Privacy Security Status
King Frederic: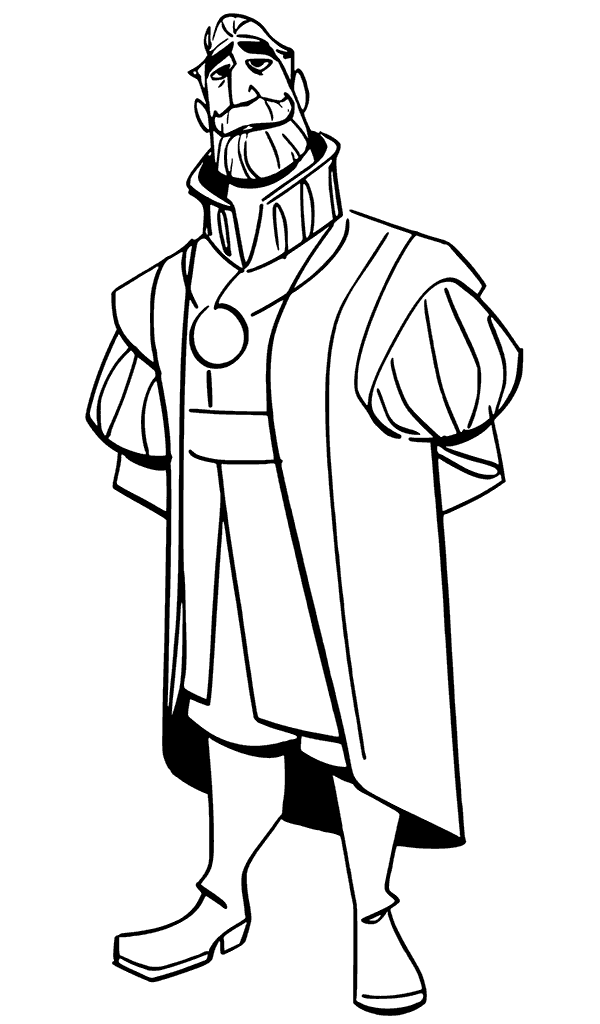 This coloring page features King Frederic, Rapunzel's father, and a supporting character in the series. The series shows Rapunzel and King falling out, but in reality, both love and care for each other deeply. We hope their relationship gets better soon!
Maximus: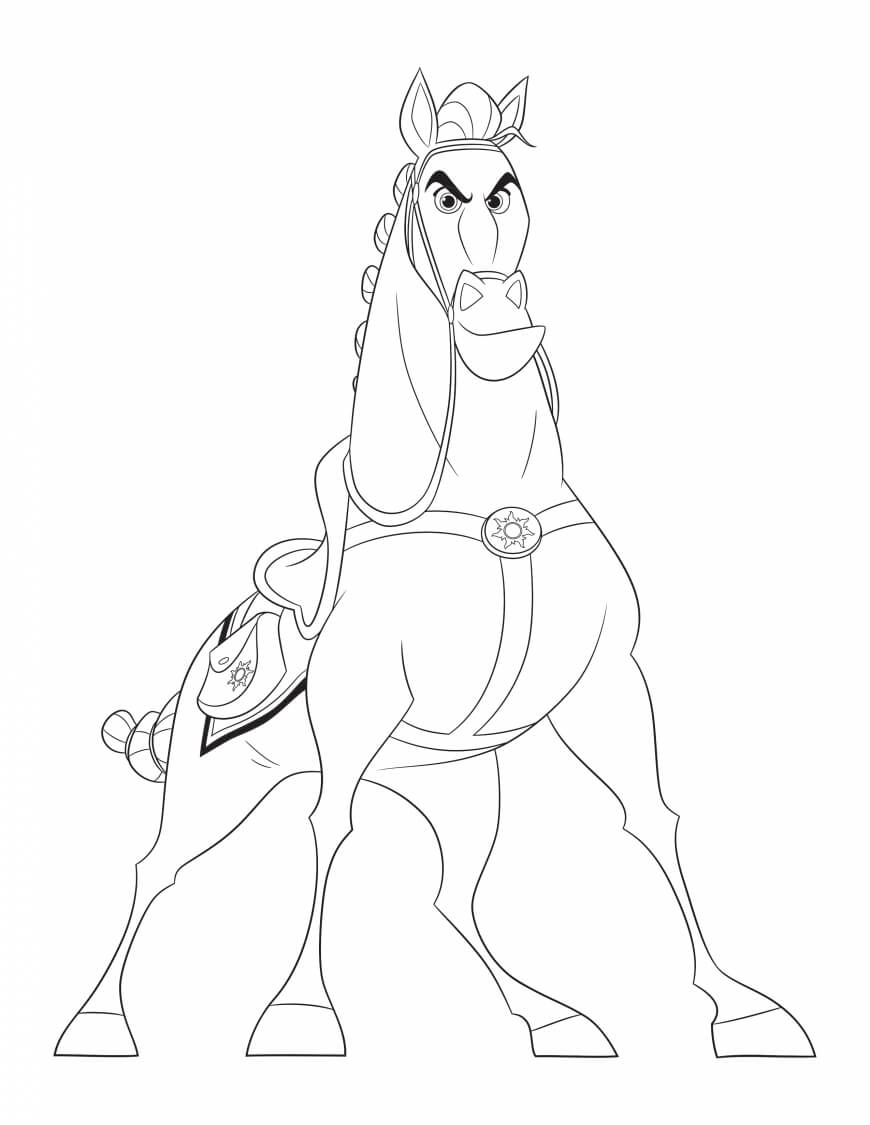 In "Tangled: The Series", Maximus appears as a supporting character, accompanying Eugene, Rapunzel, and Cassandra on their adventures. Thankfully, Maximus isn't as rude to Flynn as he was in the movie.
[ Related: Horse Coloring Pages ]
Mother Gothel:
Many may not like it, but Mother Gothel appears in "Tangled: The Series" too, though in Rapunzel's nightmare. She brags about her return to Rapunzel and summons thorn-like rocks the same night when Rapunzel's hair returned mysteriously.
Pascal: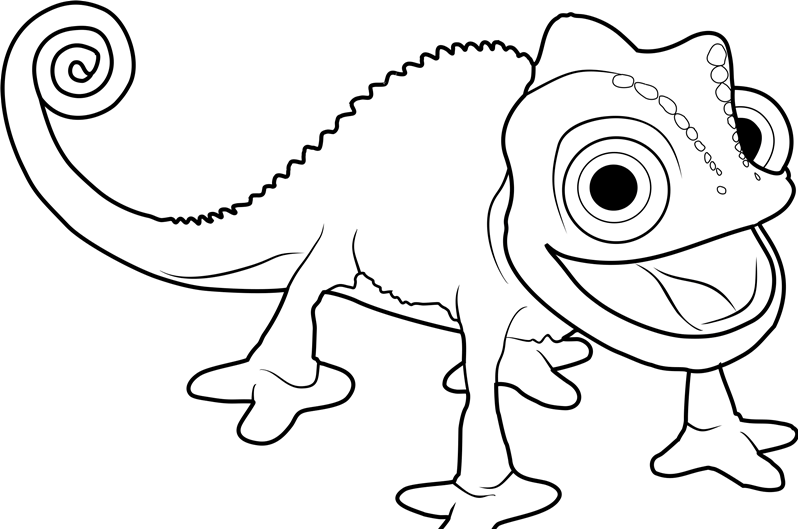 How can we not mention Pascal, Rapunzel's pet and support system in both movie and series? Pascal is Rapunzel's assistant, sidekick, conscience, and confidante. He's the driving force behind most of Rapunzel's actions, even though he communicates only with body gestures and expressions.
Queen Arianna:
Meet Queen Arianna, the beautiful mother of Rapunzel and the wife of Kind Frederic. In the series, we get to know how elated Queen Arianna is about finding her daughter. Yet, she isn't overprotective and supports her daughter in every endeavor.
Rapunzel: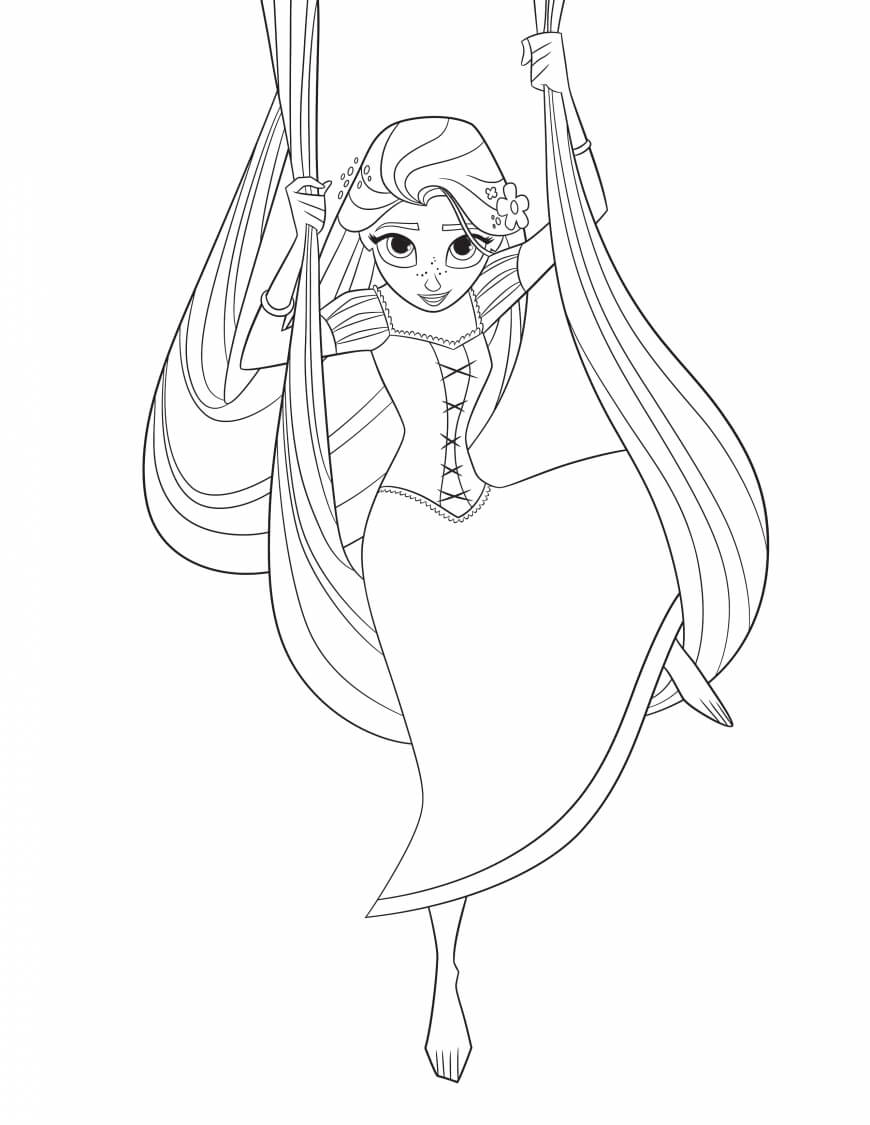 Here's a coloring page of the stunning protagonist of this series, Princess Rapunzel. She's the princess of Corona, known for her long, magical hair. She's betrothed to Eugene, or Flynn Rider as he's better known as. What we love the most about Rapunzel is that she isn't like a typical Disney princess.
Beautiful Rapunzel:
Here's another coloring page of Rapunzel from the series. The series captures her life as a princess and shows how beautifully and steadily Rapunzel continues to grow as a person. She even deals with the mysterious return of her hair in the series.
Varian:
This coloring sheet of Varian, the young alchemist from "Tangled: The Series" is really fun. You'll have to color different portfolios and expressions of Varian. So you'll get to color several images in one coloring sheet, which is actually fun.
So guys, how about printing out all these Tangled: The Series coloring pages and coloring them with your friends this Christmas? You can print out some of our Disney coloring pages too. It will make a fun activity with your friends. Until then, happy coloring.