Do you know why we celebrate Thanksgiving? We thank god for all the food he has given and to seek blessings for the next the year's harvest. A day to thank not only for food, but also for everything good that has happened to us and everything terrible that taught us some lessons. We'll share the story of important elements related to this jolly festival through our collection of printable Thanksgiving coloring pages. So why wait? Check out our list of printable Thanksgiving coloring sheets below. 
40 Printable Thanksgiving Coloring Pages:
Benny Gets A Delicious Meal For Thanksgiving
Benny's mother cooked a very nutritious and delicious meal for their family on this Thanksgiving. He loves to eat turkey once every year. They can afford it only once in a year, and they are very thankful for the food.
Turkey And Football Are A Good Match
This is the footballers' way of thanking what makes them healthy enough to play such a hard sport. They get all of their energy from the turkey and chicken they eat. So for Thanksgiving, they decided that their thank you card must have a symbol of things that both of them love.
to join this conversation on GitHub. Already have an account? Sign in to comment Footer © 2023 GitHub, Inc. Footer navigation Terms Privacy Security Status
Also Read: Turkey Coloring Pages
Snoopy Made Yummy Thanksgiving Dinner
Snoopy and Peanut are ready for their Thanksgiving dinner, and they have cooked a very delicious turkey for the feast. After the turkey came out of the oven, Snoopy took it to Peanut to show his culinary skills.
Pilgrim Thanksgiving Coloring Page
Mr. Cumberbatch, the pilgrim is hosting a party for all of his brothers, sisters, and cousins on this Thanksgiving. He bought a nice and big turkey and cooked it with the spices in an oven. He also prepared buttery mashed potatoes for his guests.
Pie Master Working On His Masterpiece
The pie master makes the best pies in the world. He loves to bake artistic and innovative pies from fresh fruits and flours. He chooses his ingredients all from scratch to make the delicious pies. For this Thanksgiving, he found a perfect sweet pumpkin for his pumpkin pie.
Also Read: Pumpkin Coloring Pages
A Thanksgiving Card For All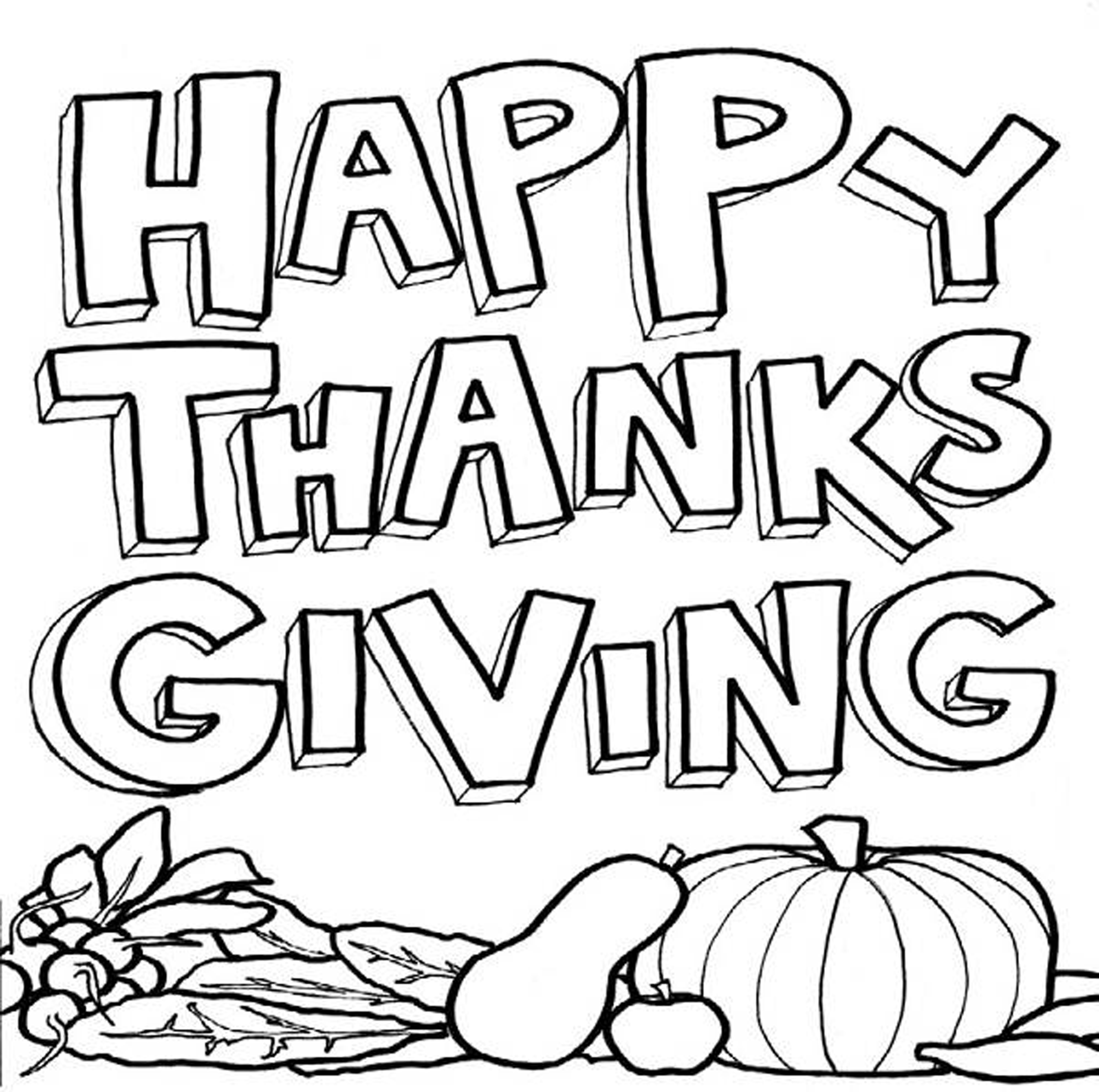 This Thanksgiving, you will be able to give amazing and colorful cards to your family and friends. This is one such card where you can tell people that they must thank the Almighty for all the food they get. Colour it, and then you can give it to anyone you love.
Mashed Potatoes For Little Turkey
This cute turkey loves to eat delicious food, and he eats all the time. He gobbles everything he sees and finds. But though he eats everything, his favorite are mashed potatoes where the butter shines and sparkles.
Nanny Maria's Secret Recipe
Nanny Maria is in-charge of cooking every year's Thanksgiving dinner in the home. She has been preparing dinner for the last fifty years, but her food still tastes fantastic as it used to be. She has cooked a turkey and pumpkin pie this year using her special secret recipe.
A Kind Man
This man found a whole cornucopia filled with food on Thanksgiving Day. Someone with a very kind heart saw him searching for food for his family the other day. So he collected some food from his kitchen and kept it outside this man's door.
Mannie Loves To Play With Fallen Leaves
This is Mannie. She is a three months old turkey. She is the youngest in her family after her two elder brothers and parents. All of them love her a lot and take care of her. She loves to play outside in the garden, especially in the fall. She loves to play with the fallen leaves.
Mickey And Minnie Mouse In The Village Thanksgiving Dinner
Mickey and Minnie Mouse have prepared delicious Thanksgiving dinner, and they are taking it to the community hall of their village. This year, their village decided that every family will contribute a dish or two and the whole village will celebrate the festival together.
Family Finds A Home On Thanksgiving
This family has finally found a home where they can be safe and away from the war. They just arrived on a big ship with others to this island, and they will soon start searching for a home. They are thankful for the safety of their family.
Native American And Pilgrim Thanksgiving Coloring Page:
Image Source: raisingourkids.com
These children are from Malana tribe, and they celebrate Thanksgiving every year from whatever they can gather from the jungle. They usually search for sweet fruits or hunt an animal or two for their Thanksgiving celebrations.
Zara Finds An Acorn For Thanksgiving
Zara, the squirrel, has found an acorn on the fine morning of thanksgiving. She was going in search of food when she suddenly saw an acorn across the street. She came running to it and now is checking whether it is a real acorn or not.
Bella Works For Poor People
Bella is an adventurer. She loves to go on adventures with her best friend, Maya. Today they have embarked on a journey in search of the most delicious and fresh fruits and vegetables. They want to give it to the poor people of their village so that they can celebrate their thanksgiving happily.
Cream On Top Of Pumpkin Pie
A creamy pumpkin pie was all Benny wanted for this Thanksgiving. He got one at his friend's house who was hosting a party for his friends and family. The little pumpkin pie was decorated with delicious and frothy cream on top.
Magician Mary Invited Bats For Dinner
Magician Mary is cooking something delicious for his bat friends for this Thanksgiving. She is cooking it in the special pot with secret ingredients. She invited everyone so that no one goes hungry on this day.
Paw Patrol Thanksgiving Coloring Page
Our super pup Marshall wants to help his family in cooking a nice Thanksgiving meal. He cannot cook so she decided that he can help them by bringing all the required ingredients from the cellar. As Marshall was bringing the apples and pumpkins up to the kitchen, he slipped, and the basket fell. But later he quickly picked them up and gave it to her mother for the meal.
Goofy Cooks His Special Thanksgiving Dinner For Friends
Today Goofy decided that he would be a chef and will cook his famous Thanksgiving dinner for his friends. So he woke up early and started on the dinner preparations. He grilled chicken and toasted some nice and fresh bread to go with it.
A Stranger In Need Comes For Dinner
Snoopy and peanut were cooking the Thanksgiving dinner when a stranger visited them. He is a small dog named Shaggy who was wandering in the town in search of food. So Snoopy and Peanut invited him to have dinner with them.
Snoopy Gets Invited For Thanksgiving Dinner
Snoopy is in full celebration mood, and he has cooked chicken for today. He is taking this as a gift to his friend who was kind enough to have him as a guest on his Thanksgiving dinner. This is Snoopy's way of thanking his friend.
Cornucopia Full Of Food For Those Who Needs
Here a coloring page of cornucopia, a special basket for those who need food for Thanksgiving dinner. Everyone cannot afford to have food every day. So people decided that they would contribute a little from their homes and keep the basket outside so that the people in need can get some food.
The Signs Of Fall
Image Source: craftingthewordofgod.com
Fall is a sign that Thanksgiving isn't far away. With the falling leaves from trees and the ripe and sweet pumpkins in the garden, people can know that it's time for thanksgiving.
To Make Best Pumpkin Pie
Thanksgiving is equal to pumpkin pies. The Thanksgiving dinner is incomplete without a sweet and creamy pumpkin pie that ends the dinner. It is very important to find the best pumpkin in the garden.
Approval For Thanksgiving Dinner From Mayor
The townspeople decided to celebrate this year's Thanksgiving in the town hall. They will need permission from the town's mayor, and they have decided to seek permission from him. They need the decorations to be colored so that the mayor agrees. Will you help them to get the approval?
Decorated Thanksgiving Feast Table
The Thanksgiving feast on the table is ready for the celebrations, and it is beautifully decorated. The colorful scented candle is lighted and the flowers especially collected for the occasion.
Finding The Best Pumpkin
The happiness of finding a perfect pumpkin for pumpkin pie is the best thing for Thanksgiving. They have found the pumpkin that will make their pie very sweet and nice for their family.
Flying For A Pumpkin
Renowned adventurer Benny the beast forgot to plant pumpkin seeds in his garden, and his mother needs a pumpkin for her pie. So she asked Benny to go and find a pumpkin. He got his flying gear and went out looking for the pumpkin patches. It looks like he found one.
Jerry Trying To Steal Chicken From Tom
Jerry and his cousin are trying to steal the chicken that Tom made for himself on this Thanksgiving. While the cousin distracts Tom, Jerry is trying to hook the chicken with his fishhook.
Fill It With Festive Colours
When we think about Thanksgiving, a picture of turkey and pumpkin pie comes into our minds. But this picture is lacking the usual festive colors. Will you be kind enough to color this one and make it perfect for Thanksgiving?
Jerry scares Tom
Fall has caused the trees to shed their leaves. While Tom was cleaning his backyard and collecting the fallen leaves to burn them, Jerry popped out of the big pile and messed it up again. Tom looks so scared at Jerry surprising him like that all of a sudden.
A Lost Friend In The Pile Of Leaves
The cleaning for the guests is everywhere. Pooh and his friends are cleaning their backyard. The pile of leaves kept growing as they cleaned their huge yard full of trees and they lost one of their friends in the pile. After a bit of searching and shouting his name, he came out of the pile they had collected earlier.
Tigger Loves To Play With Leaves
Tiger is very happy, and he feels like dancing as the thanksgiving is just around the corner. He went outside, and there were leaves everywhere. He started to play with the pile and dance on it. Later on, seeing the mess, his mother got very angry and told him to clean all of it.
Ruined Corn Saddens Miss Margarita
Miss Margarita found her pumpkin and was looking for some corn to prepare the cheese corn pasta. But she wasn't happy to find the corns being eaten up by the stray birds. She looks unhappily at the corns.
Punctual And Disciplined Mister Turkey
Mister Turkey is very disciplined and punctual. He had asked his guests to come at 6 pm for the Thanksgiving dinner, but they are late. This makes Mister Turkey very angry and unhappy. Later he came to know the reason for the late arrival of the guests. They were stuck in the traffic jam because of an accident, and they were all busy helping.
Smurfs Cleaning Their Village For Thanksgiving
The Smurfs are cleaning their smurf-village. They have collected all the smurf-gears for the cleaning. The clean freak smurf was helping the others clean, but just then blow-smurf came and blew all the leaves with his strong blow of breath. The leaves scattered all over the place and they had to start again.
Pooh Gets Many Pots Of Honey
Pooh got many pots of honey at his Thanksgiving dinner. He finished all the pots at night and then had a good night's sleep. He forgot to close the window in the morning, and the wind blew the leaves into his room.
Also Read: Winnie The Pooh Coloring Pages
Pumpkins To Be Distributed
Turkey, fall, and pumpkin is the perfect combination for Thanksgiving. He collected the pumpkins to distribute them in the village to those who need it.
I Am Not Turkey
This one is scared that people will eat him up if they come to know that he is a turkey. So he bought a mask of the human face and wore it. He even got a card saying that he is not a turkey. Were you able to recognize him as a turkey or you thought he is a human?
Native American Thanksgiving Coloring Page
Tamara and her brother Astor have collected everything their mother had asked them to collect from their backyard garden. She needed all of it for the preparation of the Thanksgiving dinner tonight. It contains lots of fresh fruits for fruit salad, corn for cheesy corn pasta and a pumpkin for creamy pumpkin pie.
So these were some of the best Thanksgiving coloring pages. Which of these Thanksgiving coloring sheets did you enjoy filling the most? Let us know by commenting below. And check out our Fall or autumn coloring pages too.