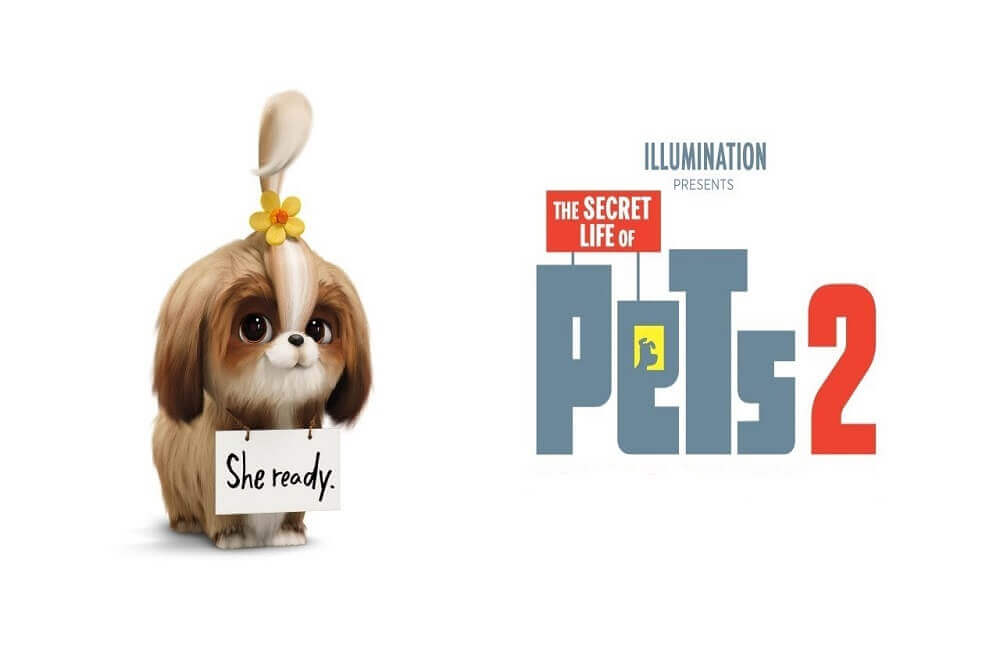 So the Secret Life of Pets 2, one of the most awaited sequels by Illumination is out and people are loving it already. We are hearing nothing but great things about this movie from everyone who has seen it. Even the prequel was extremely popular and had the biggest opening weekend ever for an original film. Just like the prequel, even this movie explores the deep understanding between the pets and answers the most asked question, what the pets do when you are not at home. If you haven't watched the movie yet and are looking for something that can help you hold your excitement, you're at the right place. We've got you a collection of free printable The Secret of Pets 2 coloring pages. Take a look!
10 Free Printable The Secret Life Of Pets 2 Coloring Pages
Captain Snowball:
Meet Captain Snowball, the cute, abandoned rabbit from the movies  The Secret Life of Pets and The Secret Life of Pets 2. In the first movie, he played the role of the main antagonists, but in the second, he transformed himself into a superhero named Captain Snowball. That's pretty cute, isn't it?
Chloe:
Here's a coloring sheet of Chloe, a fat and extremely sassy and sarcastic cat, with a white stomach and muzzle. Chloe is believed to have an eating disorder, which explains her obesity. And she isn't very sympathetic towards other people, often indifferent towards the emotion of others. But she does have a way of standing up for her friends and that's why we adore her.
to join this conversation on GitHub. Already have an account? Sign in to comment Footer © 2023 GitHub, Inc. Footer navigation Terms Privacy Security Status
Daisy And Chloe:
This coloring sheet features Daisy and Chloe, two of the important characters from this movie. Daisy wasn't in the sequel and is believed to play an important role in this film. We seriously wonder how she will gel with Chloe because Chloe seems a bit reluctant around new people.
Daisy: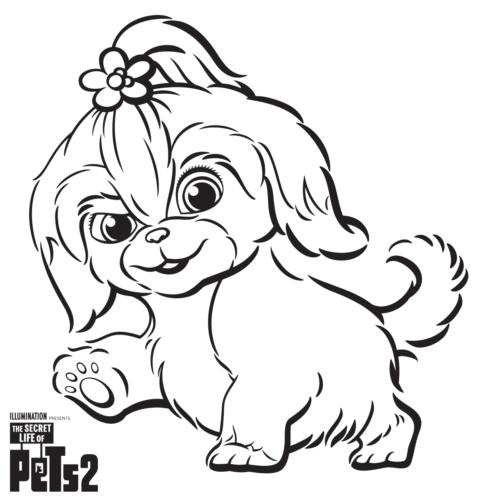 Meet Daisy, Shih Tzu character in The Secret Life of Pets 2. Not much is revealed about the character, except that she's very caring. She sees a white tiger captured and wants Captain Snowball to release him. Daisy is voiced by Tiffany Haddish in the film.
The Secret Life Of Pets 2 Coloring Page: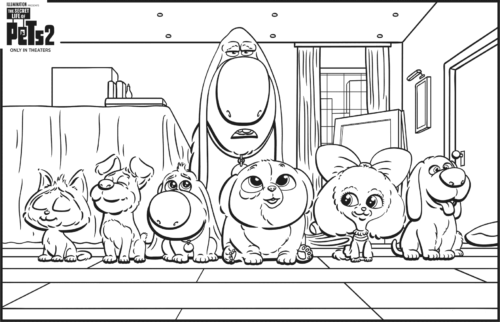 Here's a wonderful coloring page of the entire cast from the movie, The Secret Life of Pets 2. And see how happy they look? The movie follows the story of Max, whose life changes when his owner gets married. Things start getting better when he meets Rooster, a farm dog who tries to cure Max of his neuroses.
Gidget:
This coloring sheet features Gidget, a lively white Pomeranian and a vital character from the movie. This cute dog has big blue eyes, stubby feel with pink paws, pink ears and is always seen wearing a pink bow on her head. Gidget is an adorable character and tries her level best to not hurt anyone with her words.
Max: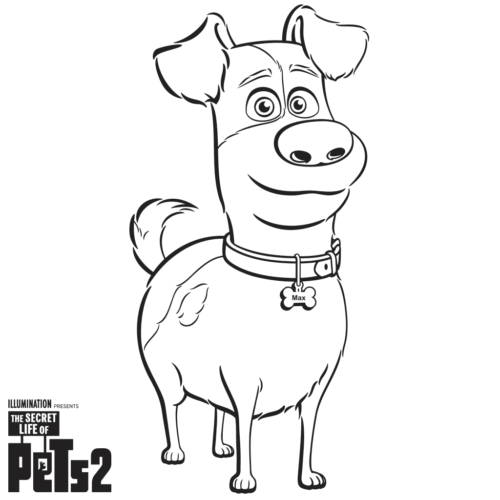 Meet Max, the protagonist of the movie, The Secret Life of Pets 2 and its prequel. This terrier mix with white and brown fur and thin legs loves his owner Katie tremendously, which makes it difficult for him to share her with Duke. Katie found Max abandoned in a small wooden box on the street and takes him to live with her in her apartment.
Rooster: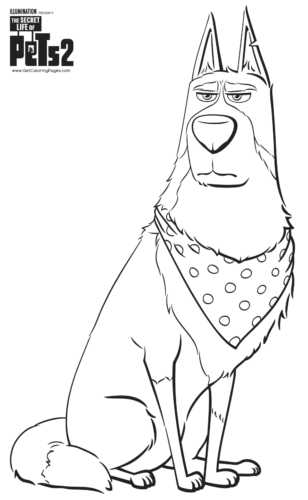 You will love the story behind Rooster, the dog's name in the film. Rooster is a farm dog whose responsibility is to take care of the other animals. Since there was no rooster on the farm, the dog was considered as its replacement and was even given the name Rooster.
The Secret Life Of Pets 2 Activity Sheet:
Here's fun The Secret Life Of Pets 2 activity sheet where kids need to help Max and Gidget collect the dog bones before heading to the dog park. After solving the maze, kids can color the sheet anyway they like.
Max And Gidget:
Here's a cute coloring sheet of Max and Gidget. You can try making the two characters exactly how they appear in the movie or give them an entirely new look. Either way, they will look adorable.
We hope you enjoy filling these The Secret Life Of Pets 2 coloring pictures to print. We would love you to know how you liked these coloring pages and of course, the movie. So don't forget to comment below.