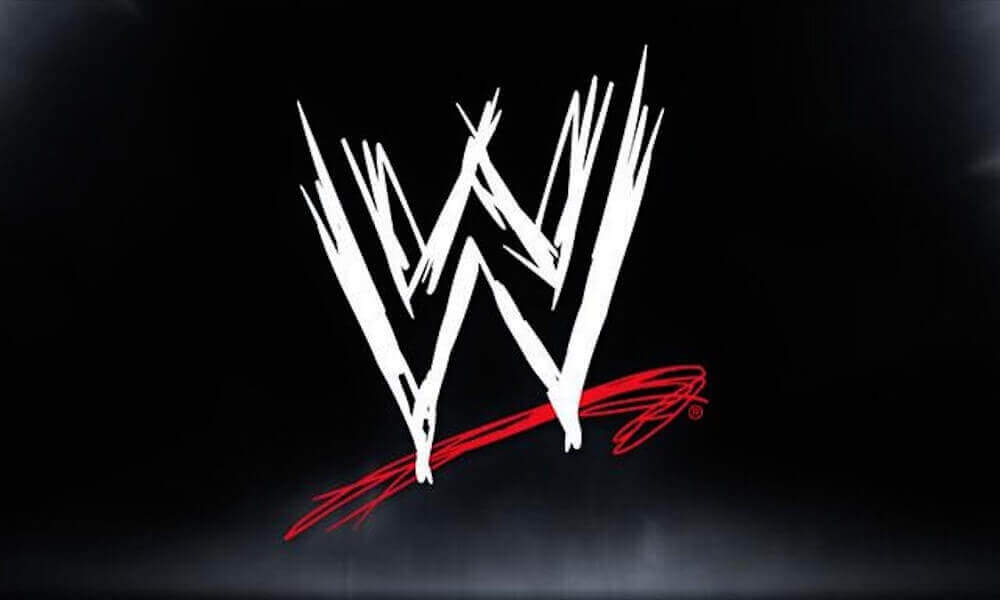 World Wrestling Entertainment, even though it may seem a bit brutal to us, has captured the imaginations of both kids and adults. Founded by Toots Mondt and Jess McMahon, this action-packed series is a pretty decent way to introduce children to the world of wrestling. But do you know what's better? It WWE coloring pages! Today we've got you guys an article comprising of coloring pages of different WWE stars over the years. Apart from that, we have even got you a WWE championship belt coloring page and WWE logo, and The Shield coloring page. So let's not waste any more time and check out the free printable wrestling or WWE coloring sheets below.
Free Printable 
Wrestling Or 
WWE Coloring Pages:
Brock Lesnar Coloring Page: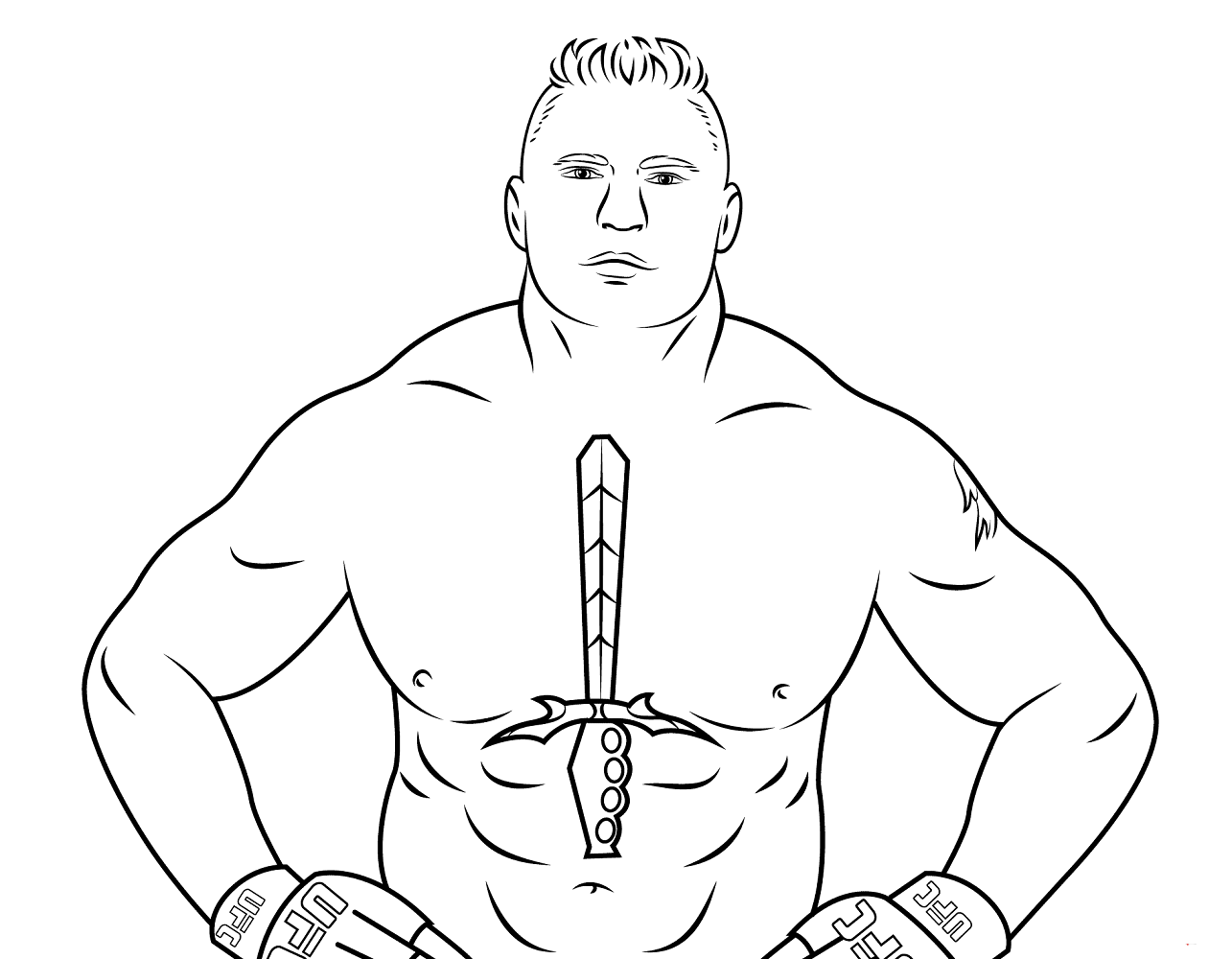 This WWE coloring page features Brock Edward Lesnar, a former mixed martial artist, and current WWE wrestler and American football player. This longest-reigning Universal Champion wrestler performs on the Raw brand of WWE. He has been a part of WWE since the year 2000.
Booker T WWE Coloring Page: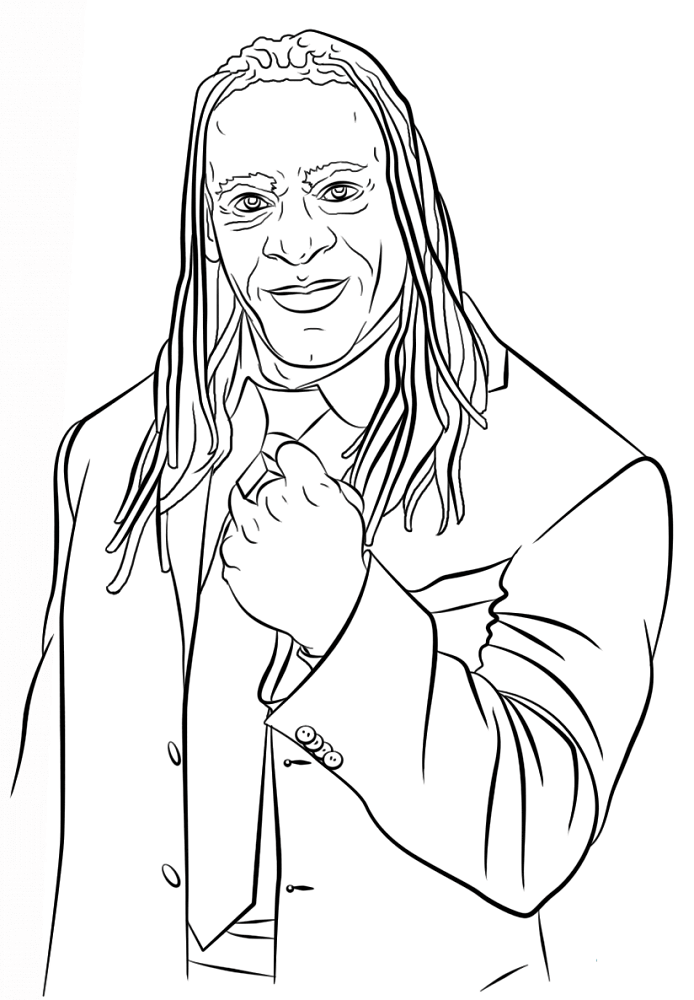 This wrestling coloring page features Robert Booker Tio Huffman, better known as Booker T. to the world. Booker was once a professional wrestler, but now he's a commentator and wrestling promoter. He is the most known for his time in the world of wrestling, and why not, after all, he has won 35 championships.
to join this conversation on GitHub. Already have an account? Sign in to comment Footer © 2023 GitHub, Inc. Footer navigation Terms Privacy Security Status
Evan Bourne From WWE Coloring Page: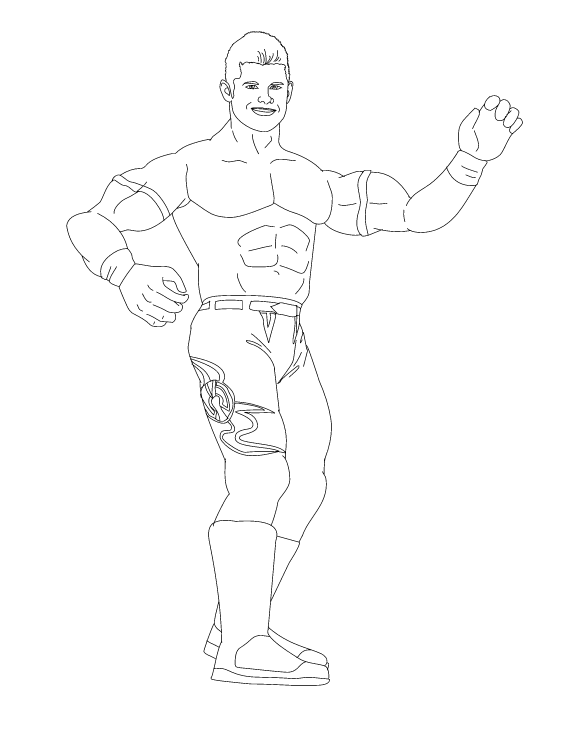 Matthew Joseph Korklan, better known to the world by his ring name Evan Bourne is a professional wrestler signed to Impact Wrestling. He is the current Impact X Division champion and the former Impact Grand Champion. He won both singles and tag team championships between 2000 and 2007.
The Great Khali Coloring Page: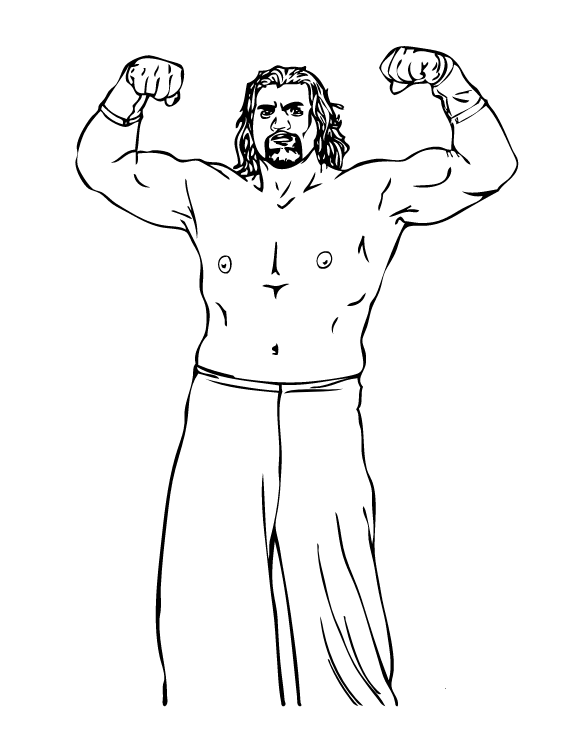 This WWE coloring picture features Dalip Singh Rana, better known as the Great Khali to the world. Standing tall at 7 feet 4 inches, the Great Khali is considered the 8th tallest professional wrestler in the world and the 4th tallest wrestler in WWE. He was an officer for the Punjab state police before becoming a professional career.
Aj Lee From WWE Coloring Page: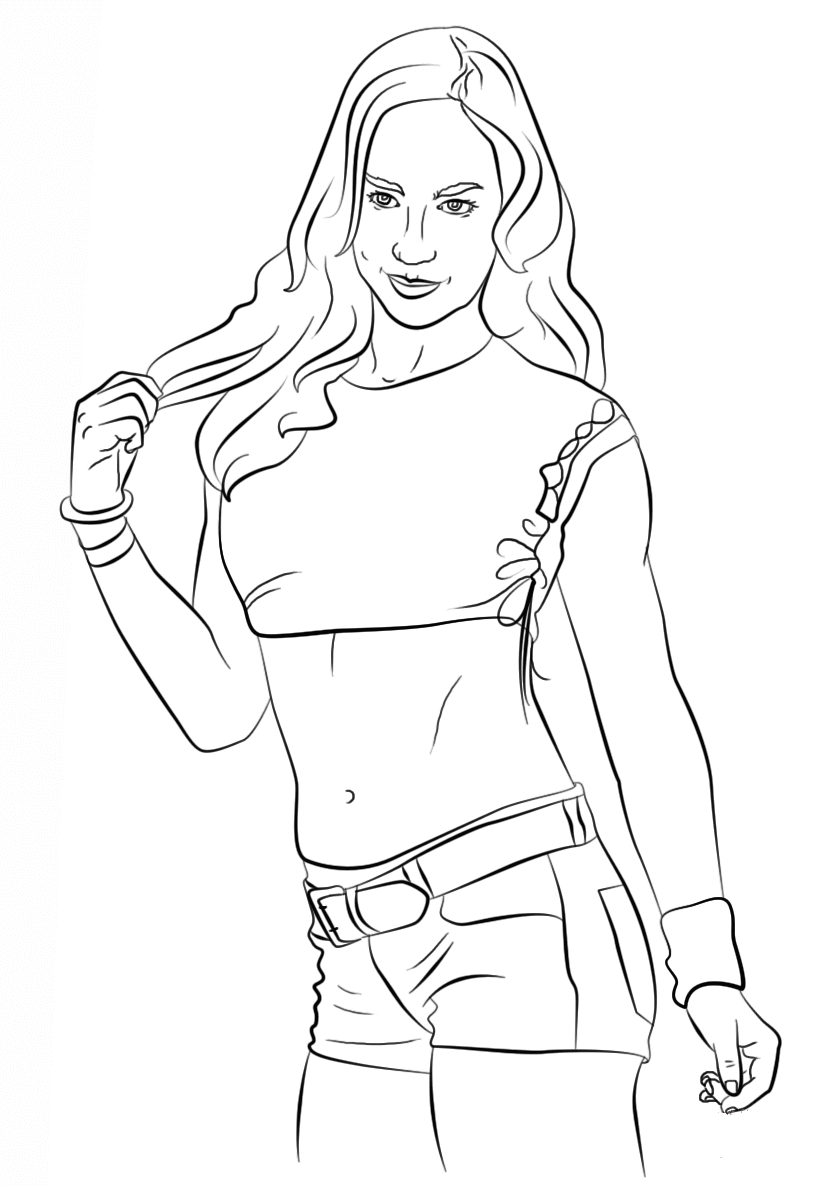 Aj Lee, officially known as April Jeanette Mendez is the retired professional wrestler of WWE. Her stint with wrestling was short-lived, but memorable. The readers of Pro Wrestling even voted her as the Woman of the Year award. And she's even a winner of the Divas Championship.
WWE Championship Belt Coloring Page: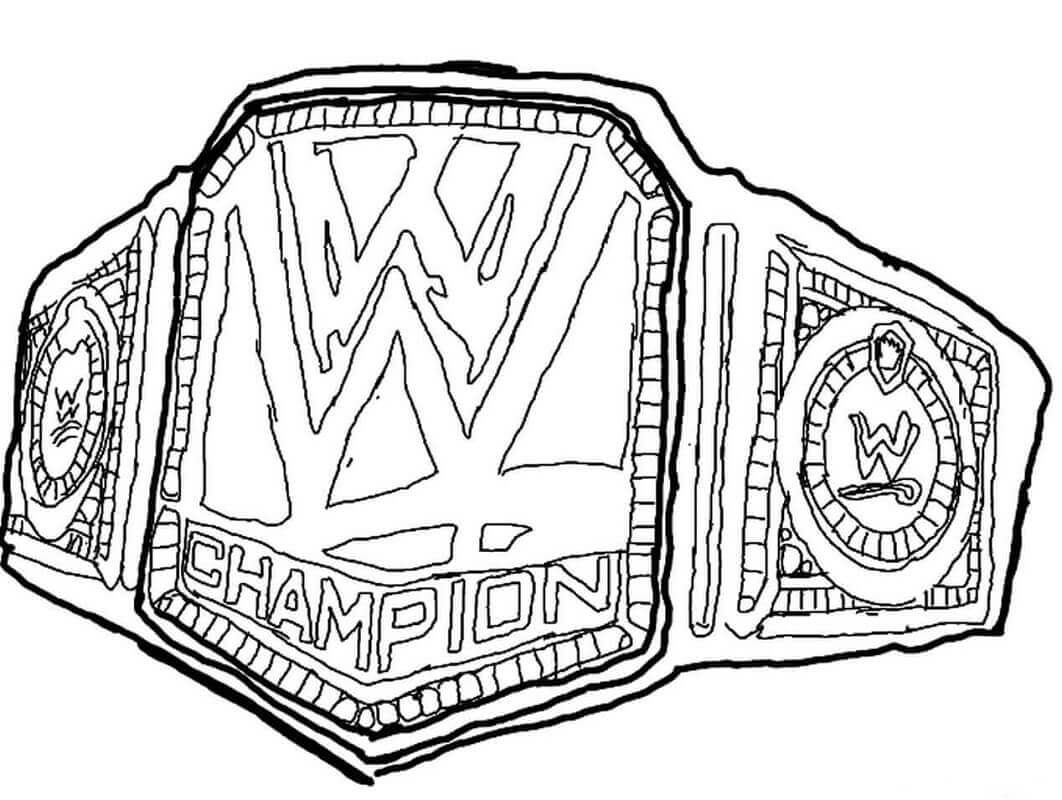 Here's a coloring page of the belt for which wrestlers beat each other black and blue. WWE Championship belt has a black base with 'W' embossed on three sides. It's studded with diamonds and gold, which makes it even precious, along with most coveted. Color it exactly the way you've seen it in the show.
Finn Balor From World Wrestling Entertainment Coloring Page: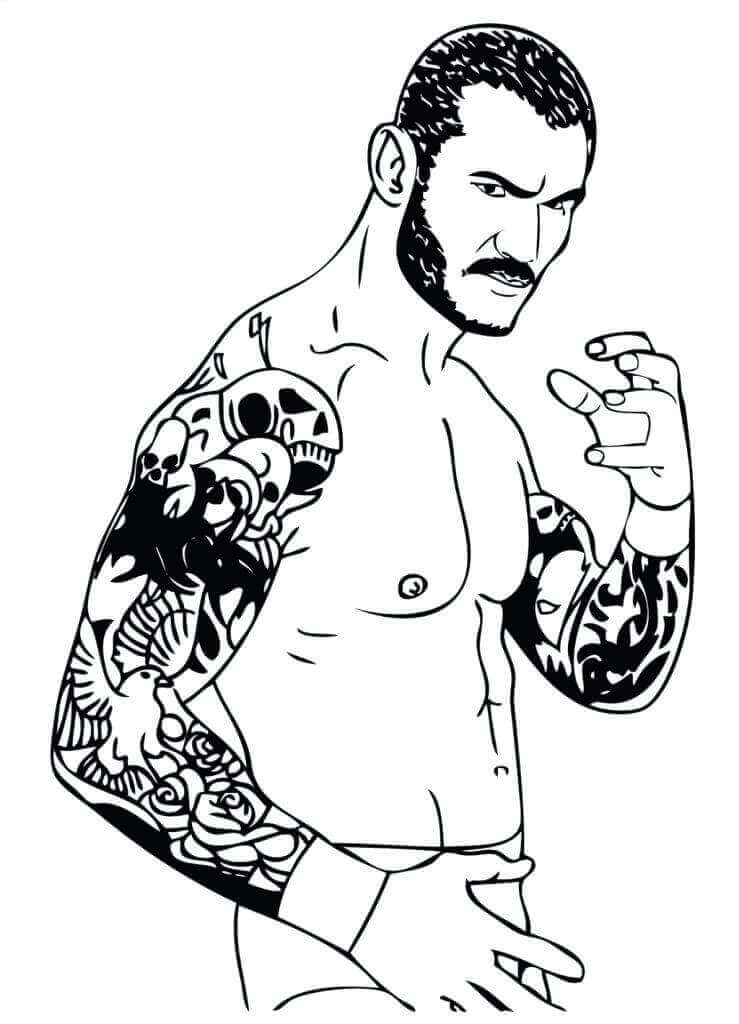 Here's a WWE coloring page of the handsome Fergal Devitt or Finn Balor, the Irish professional wrestler currently signed to WWE. He's renowned for being the quickest wrestler in the history of WWE to win the world title just 27 days after his debut.
World Wrestling Entertainment Coloring Page: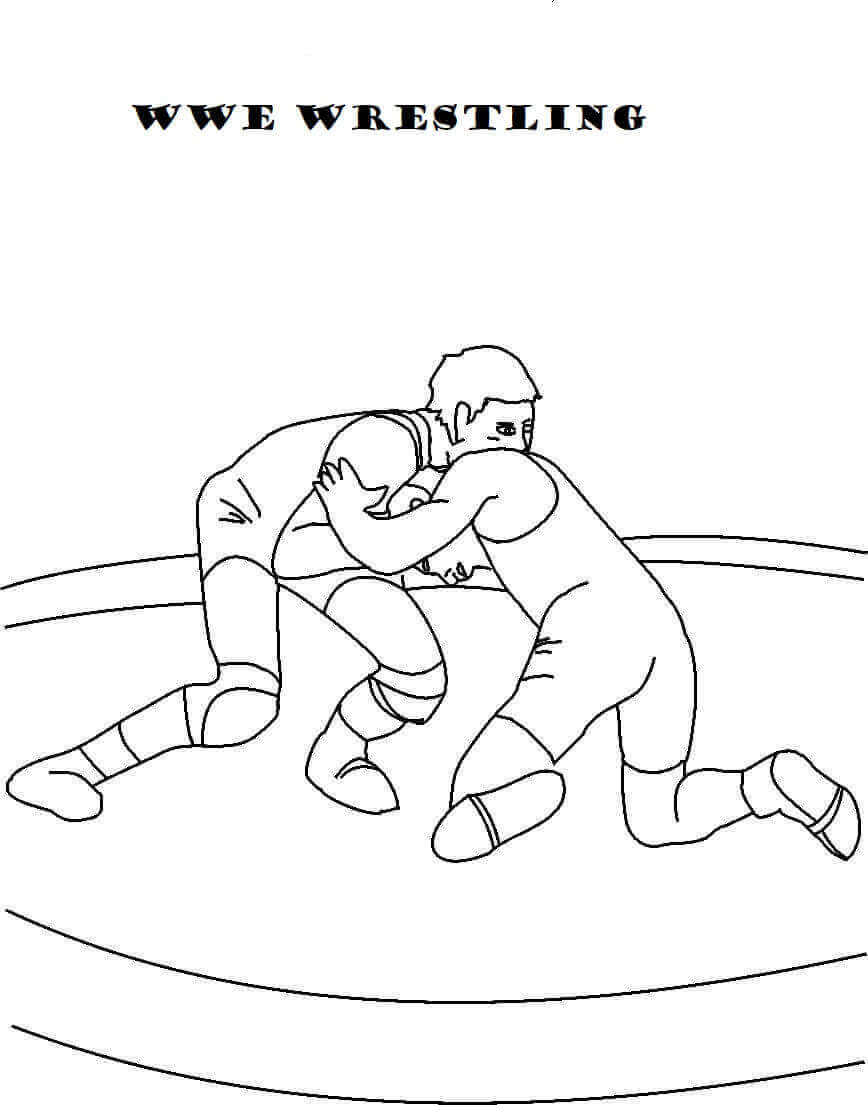 Here's a thorough, neat, and clean WWE coloring page for you to print out. Did you know? WWE is not legit wrestling, but an entertainment-based show that has scripted and choreographed matches? Yes, so don't believe everything you see on that show and NEVER follow it blindly.
John Cena Coloring Page: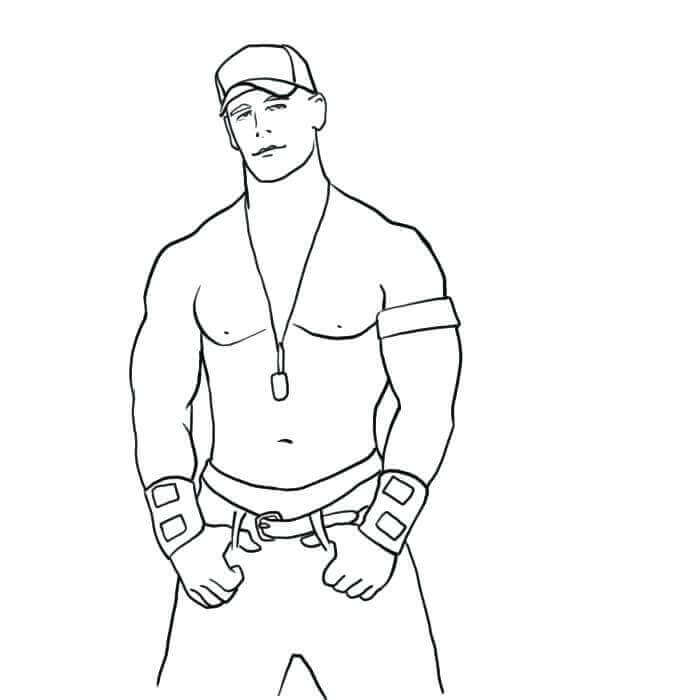 This man needs no introduction, isn't it? John Cena is one of the most successful and popular wrestlers in the world. He joined the WWE, (then WWF) in 2002 and has won 13 championships until now, the highest by any WWE wrestler. Currently, he appears for both SmackDown and Raw.
Rey Mysterio Coloring Page: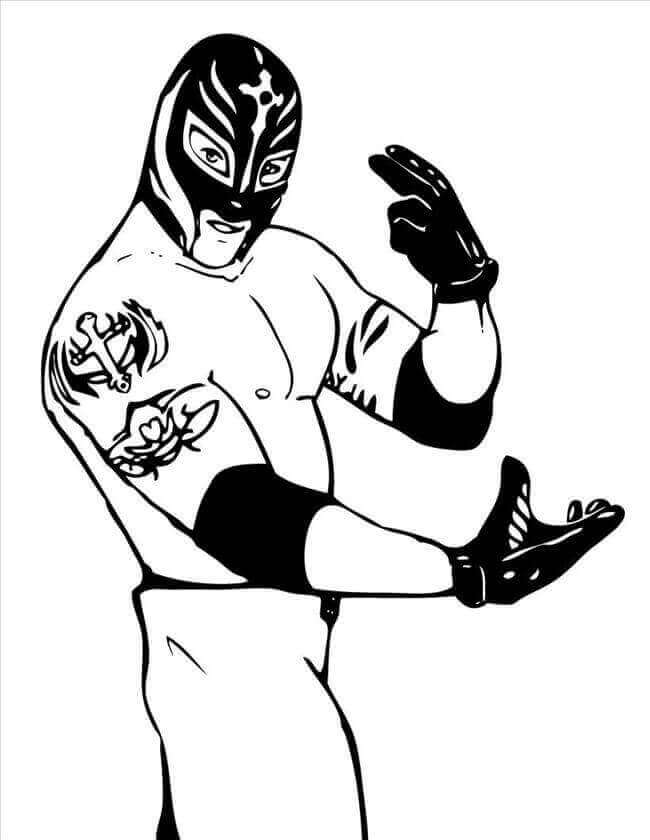 Óscar Gutiérrez, better known as Rey Mysterio is a Spanish wrestler, considered the greatest cruiserweight wrestler of all time. What set him apart was the colorful masks he would wear for the fights. So even you must give special attention to his mask while coloring.
Undertaker Coloring Sheet: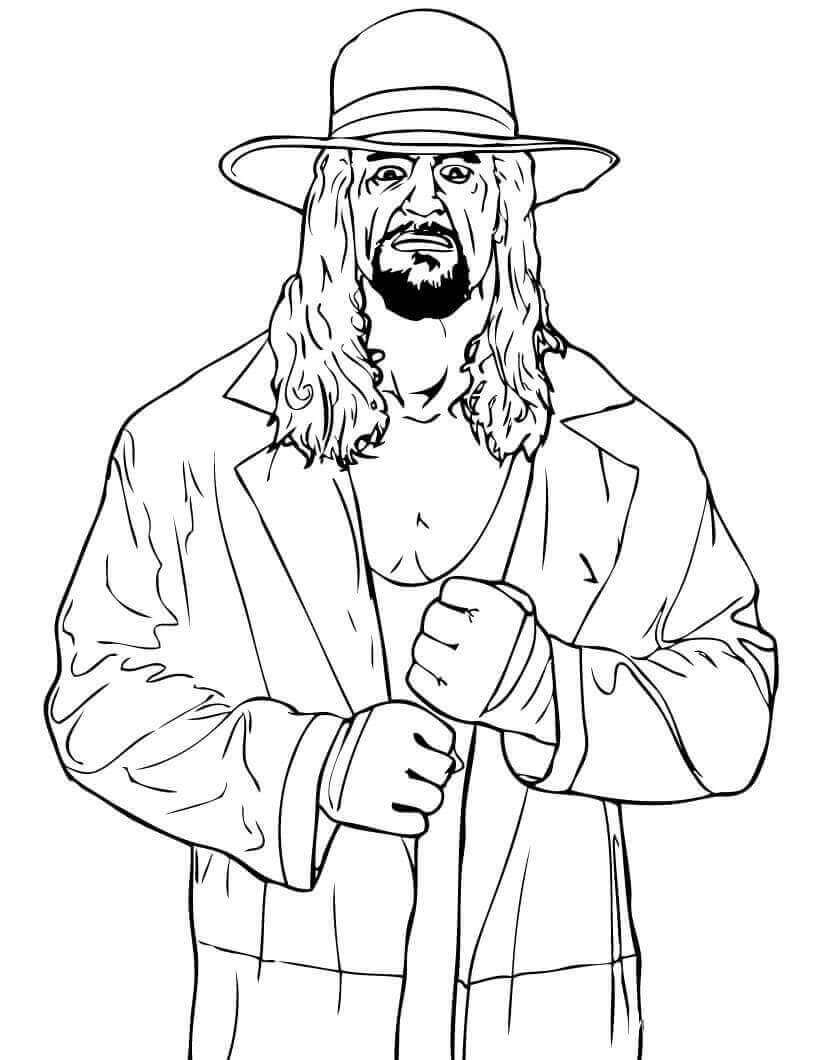 If you're a true blue WWE fan, you would definitely be aware of Undertaker, one of the most famous and greatest wrestlers to grace the WWE ring. His wrestling career began in 1984 and won 21 championships straight, including WrestleMania XXVI, and WrestleMania 33, and WrestleMania 13.
Jeff Hardy Coloring Page:
This WWE coloring sheet features the famous American professional wrestler and singer, Jeffrey Nero Hardy. Right now he's a bit inactive because of his injured right rotator cuff, but we're sure he'll be back soon. Currently, he's signed on the Raw brand.
Sheamus Coloring Page:
Here's a WWE coloring sheet of Stephen Farrelly, an Irish wrestler signed to World Wrestling Entertainment. He's a four-time world champion and has held the WWE Championship three times. Apart from WWE, he has won several other tournaments and championships.
The Big Show Coloring Page: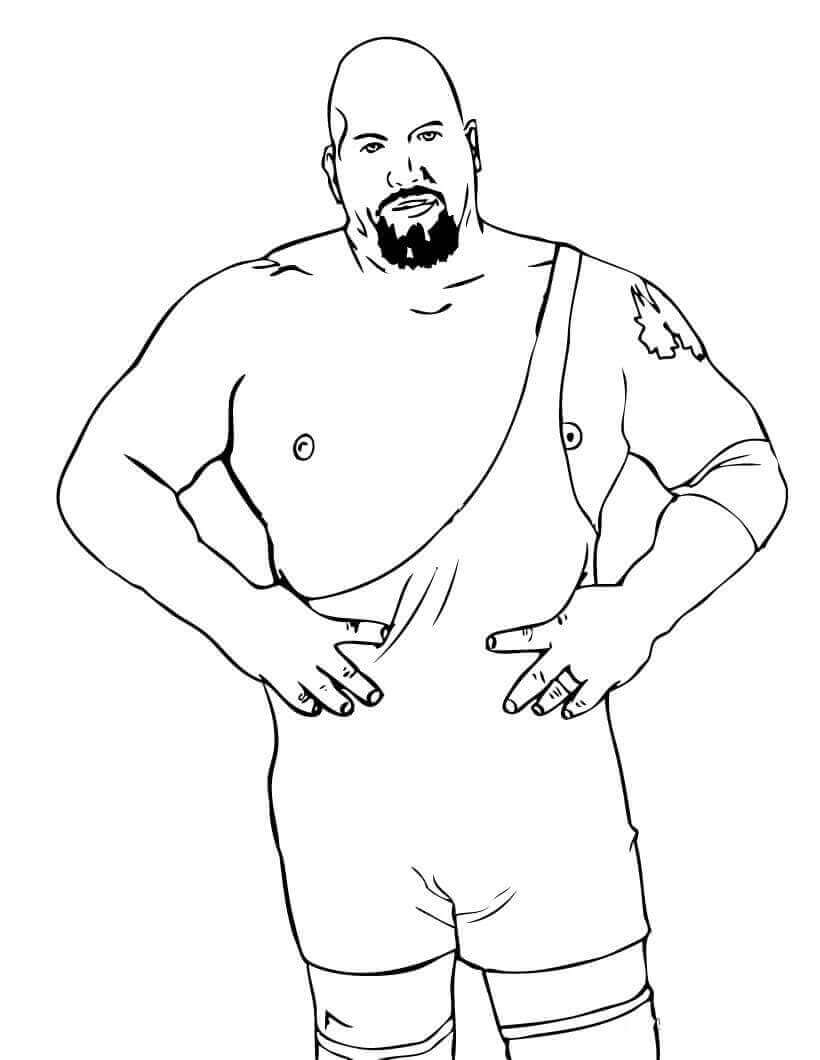 This coloring page features the Big Show, the WWE wrestler known for a long tenure in this field. He became inactive in 2017 due to a hip injury, and never returned because his contract expired in February 2018. So, unfortunately, you won't be able to see the Big Show in the ring again. But at least you have his coloring sheet.
Dwayne Johnson The Rock Coloring Page: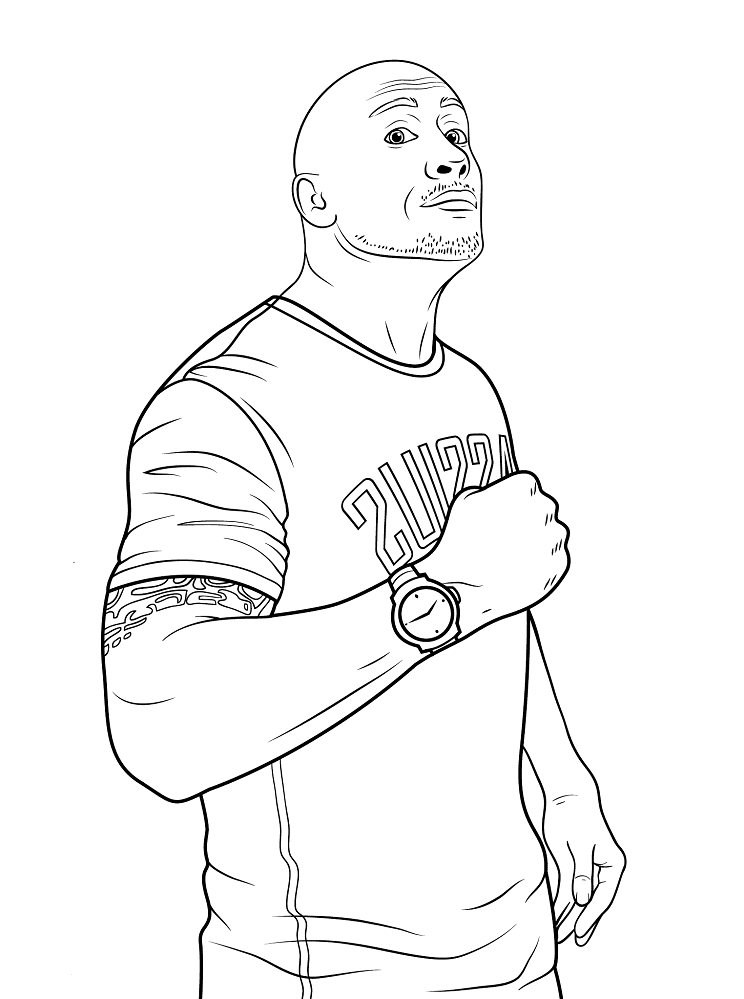 Who wouldn't be aware of Dwayne Douglas Johnson, better known by his ring name, the Rock? Apart from being one of the greatest wrestlers of our time, Dwayne Johnson is also an actor, producer, and a football player. This is what we call a multi-talented man.
WWE Logo: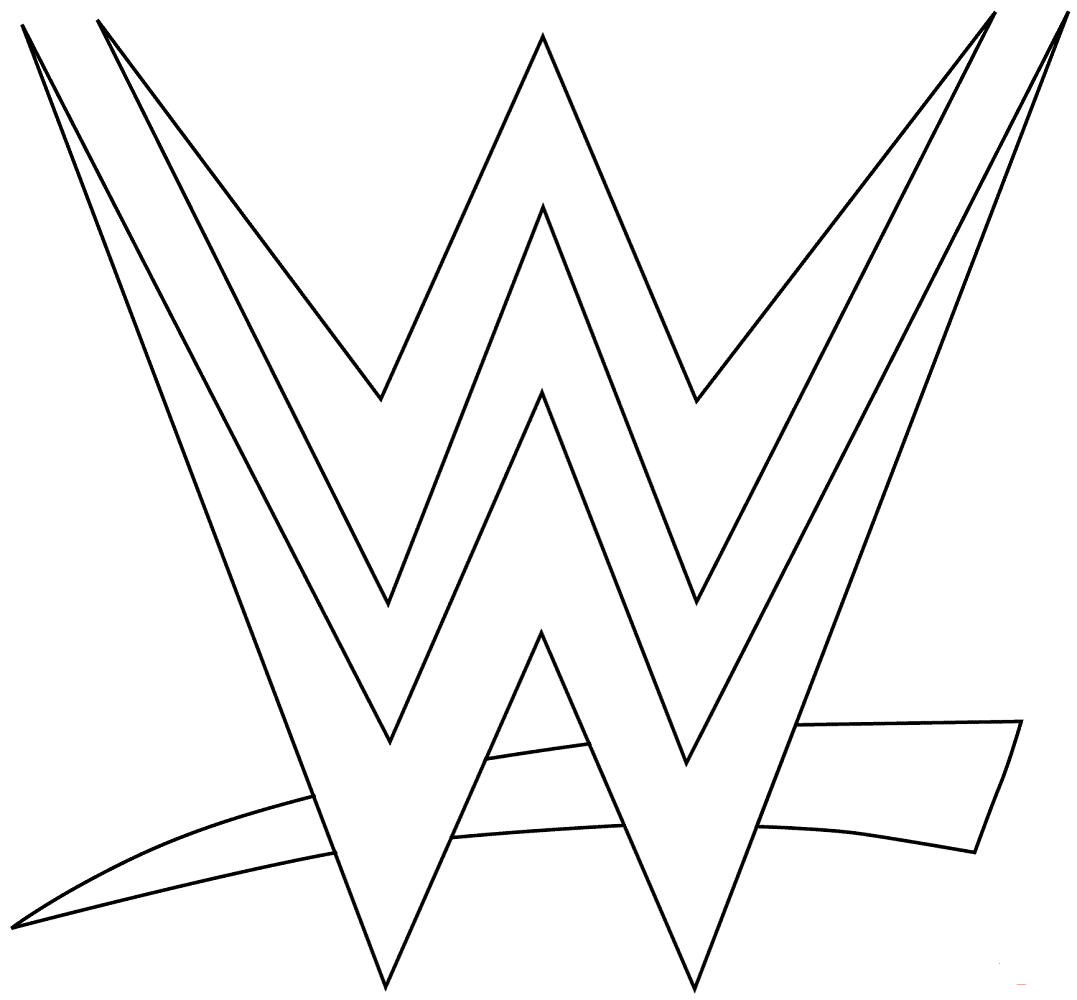 Here's a coloring sheet of the current logo of World Wrestling Entertainment. The logo has been in use since 2014 and will probably continue to be in use for a few more years. You can either make the W black or gray, but the line underneath must be red.
Roman Reigns From WWE Coloring Sheet:
Meet Roman Reigns, the former professional football player, who's currently signed with WWE. He became a part of WWE in 2010 and soon went on to become one of the most loved wrestlers and he still is. He's even a part of the Shield.
WWE The Shield Coloring Page:
This coloring sheet features a wrestler posing The Shield, a WWE wrestling stable consisting of Roman Reigns, Dean Ambrose and Seth Rollins. Together, the Shield defeated several dominant names in WWE, including John Cena, Kane, Big Show and even the Wyatt Family.
Wrestling Coloring Page: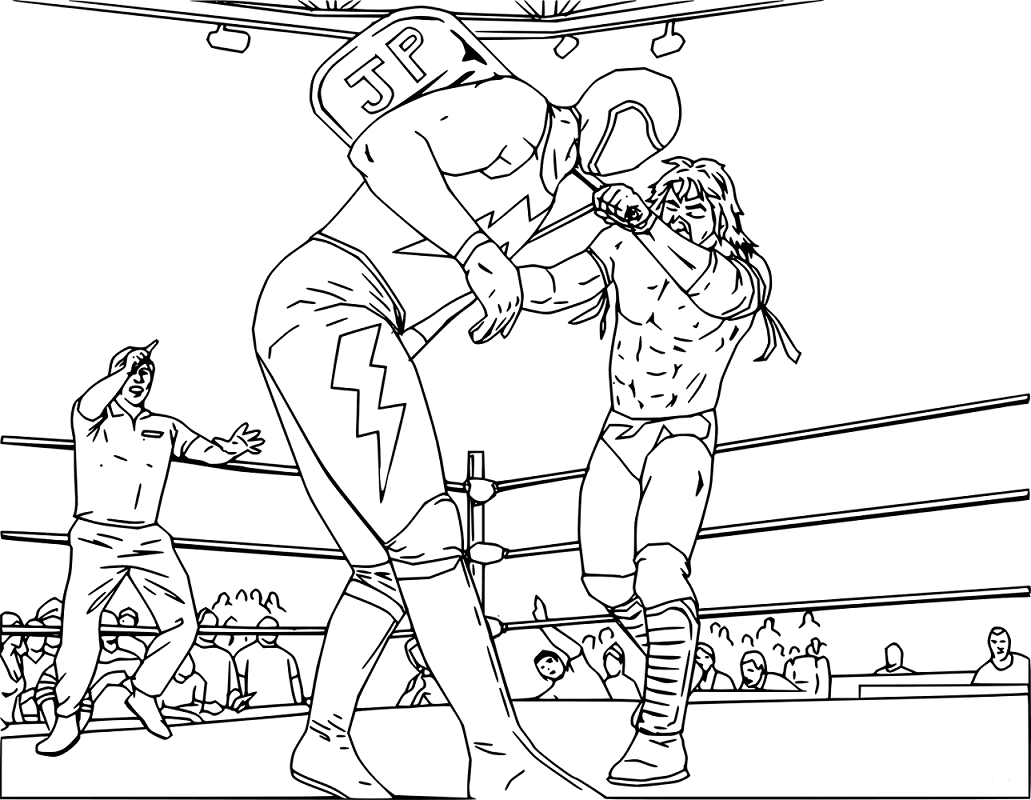 Nothing can capture the excitement of WWE more than this coloring page. It features two wrestlers giving their best and nobody can guess who will win the game. Can you write a short story illustrating this picture?
CM Punk: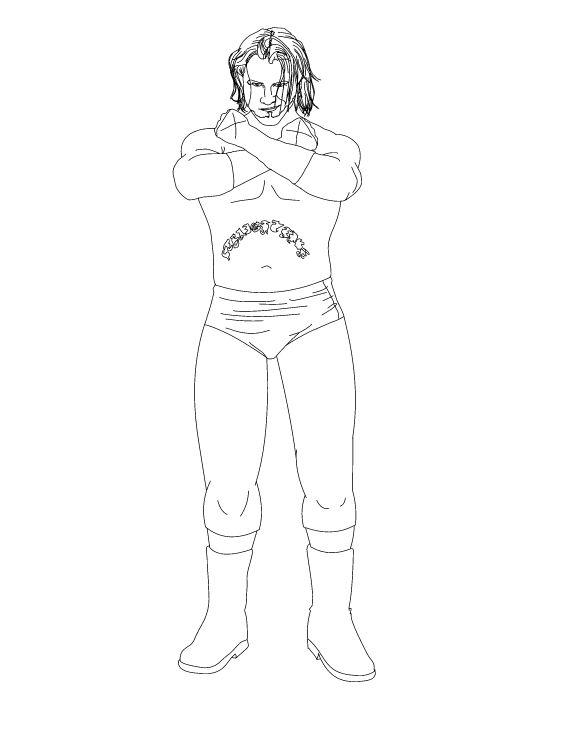 Last, but not least, here's a coloring sheet of Philip Jack Brooks, known to the world as CM Punk. Apart from being a professional wrestler, CM Punk is also a mixed martial artist and comic book writer. He has won two WWE championships.
Kids, especially the crazy fans of WWE must have definitely enjoyed our collection of free printable WWE coloring pages. It will keep them occupied for the hours, and they won't even insist on watching the show. Share your views on our collection of WWE coloring pages printable below. Don't forget to check out our March Madness coloring pages too!