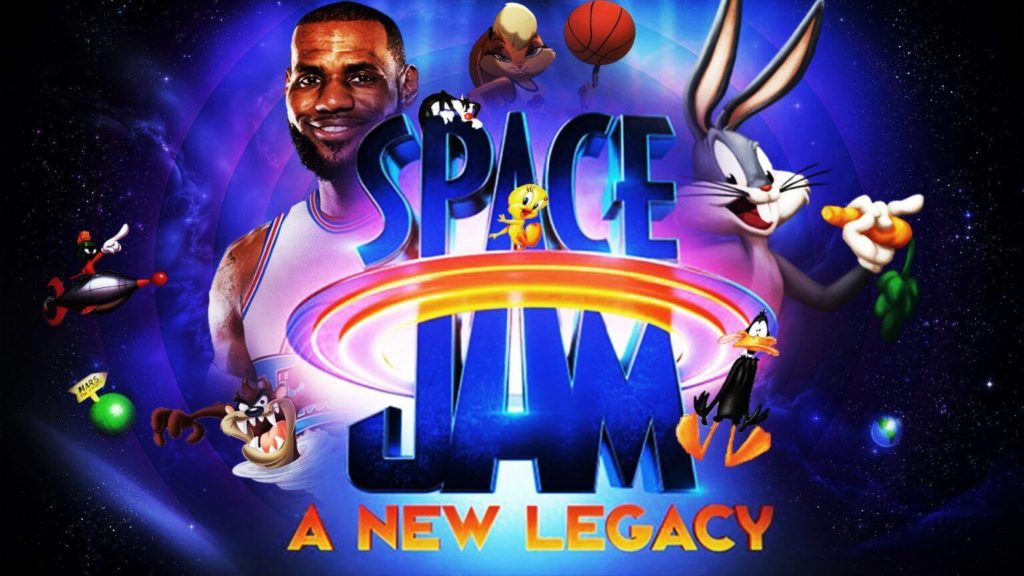 Hello friends! We are back with another set of coloring pages, this time the newest release, Space Jam 2 coloring pages. Space Jam: A New Legacy, is a sequel to the very popular movie, Space Jam, which came out way back in 1996 and starred Michael Jordan. So we believe it's not just the kids who will be excited about this movie. For those who haven't watched the movie yet, Space Jam: A New Legacy revolves around the famous NBA star, LeBron James, who finds himself trapped in Serververse, a digital space realm, following the kidnapping of his son by the algorithm. He then teams up with the Looney Tunes characters to defeat the digital basketball players in the algorithm and get his son back.
12 Free Printable Space Jam A New Legacy Coloring Pages
We won't get into spoilers now and will move ahead with Space Jam: A New Legacy coloring sheets featuring all the major characters of the movie. Take a look.
Bugs Bunny:
to join this conversation on GitHub. Already have an account? Sign in to comment Footer © 2023 GitHub, Inc. Footer navigation Terms Privacy Security Status
Here comes the star, not just of the Looney Tunes Show, but also the Space Jam movie series. This anthropomorphic gray rabbit, famous for its laidback and relaxed personality and the catchphrase, "Eh, what's up, doc?" has appeared in several movies, most than any cartoon character. In fact, he is the 9th most portrayed film character in the whole world. We're sure he will do a great job in Space Jam: A New Legacy as well.
Bugs Bunny From Space Jam 2:
How cool does Bugs Bunny look passing the basketball? Bugs Bunny is renowned for his charming persona and he is displaying every bit of it in this illustration. Make sure you use cool colors for filling this image, fitting to Bugs Bunny personality. Did you know Bugs Bunny was once a corporate mascot of Warner Bros. company?
Daffy Duck All Geared Up:
Daffy Duck is all geared up for the basketball competition. He looks so determined that even we feel he will surely destroy the opponents. Daffy Duck is the rival of Bugs Bunny, but in this movie, he has kept his personal issues aside just to help LeBron James get his son back.
LeBron James With Tasmanian Devil:
Here's an illustration of LeBron James with Tasmanian Devil. The duo looks so fierce in this illustration. Give them some bright and bold colors to bring out the fierceness and intensity of the characters.
LeBron James And Tweety Bird:
Our collection of free Space Jam 2 coloring in would have been incomplete without lovable, adorable but extremely smart, Tweety. We hope Tweety will use her same smartness and intelligence against the opponent as well.
LeBron James Coloring Page:
Meet the protagonist of this movie, LeBron James. LeBron James needs no introduction. But in this movie, he is in a fix because his son has been kidnapped by the algorithm. His son, Dom is a child prodigy in computer software, dreams of becoming a game developer. However, a glitch in his newly developed game causes his own character to be deleted and trapped.
Lola Bunny:
Sassy, beautiful, and no-nonsense Lola Bunny has teamed up once again with his on-screen boyfriend Bugs Bunny for a basketball match. Lola is a very compassionate character and can go to anything to save her loved ones. So we believe, here also she will give her 100% in the algorithm.
Tunes Squad Coloring Page:
Here's a colouring page of the Tune Squad from Space Jam 2. LeBron James was challenged by AI-G to assemble and play a basketball game with a team comprising entirely of fictional characters owned by the Warner Bros, all of it, in a day's time.  Do you think this squad will be able to defeat the digital basketball team?
Space Jam: A New Legacy Coloring Page:
Here's a complete coloring poster of Space Jam: A New Legacy. It features all the core characters of the movie, namely Bugs Bunny, Lola Bunny, Daffy Duck, Tasmanian Devil, and of course, LeBron James.
Speedy Gonzales:
Speedy Gonzales, "The Fastest Mouse in All of Mexico," will be of a great deal of use to the Tune Squad. Speedy doesn't just run extremely fast but speaks fast as well. So LeBron must be both fast-paced and patient with him. We loved how he didn't let go of his Mexican hat in the movie as well.
Tasmanian Devil:
Here's a coloring page of the ferocious, but dim-witted Tasmanian Devil, or Taz as he is fondly known as. Taz has a very bad temper and little to no patience, with an appetite that has no bounds. We hope he will have the same appetite for victory while playing against the powerful, digital basketball team.
Tasmanian Devil And Daffy Duck From The Tune Squad:
In this illustration, we see Daffy Duck and Tasmanian Devil trying to snatch the ball from each other. Looks like they are practicing for the big game and are leaving no stone unturned, even when it comes to aggression.
So how did you like our collection of Space Jam A New Legacy coloring pictures? We would definitely love to take a look at the finished work, which you can share by emailing us. And what do you think about this movie? We would love to know about that as well. Until then, happy coloring.