Hello friends! Hope you all enjoyed Halloween to the fullest? What did you people dress up as for the costume party? And did any of you dress up as Vampirina, the young vampire who is taking the world of little kids by storm already? We can see several hands raised here! Those who're not aware of Vampirina, we're here to tell you. Disney's "Vampirina" is the latest television series based on the Vampirina Ballerina book series. It revolves around a young tween, named Vampirina, who has recently moved to Pennsylvania from Transylvania. Below we've got exclusive printable Disney Vampirina coloring pages or sheets for you. Peep on!
[ Read: Vampire Coloring Pages ]
10 Printable Disney Vampirina Coloring Pages
Vampirina: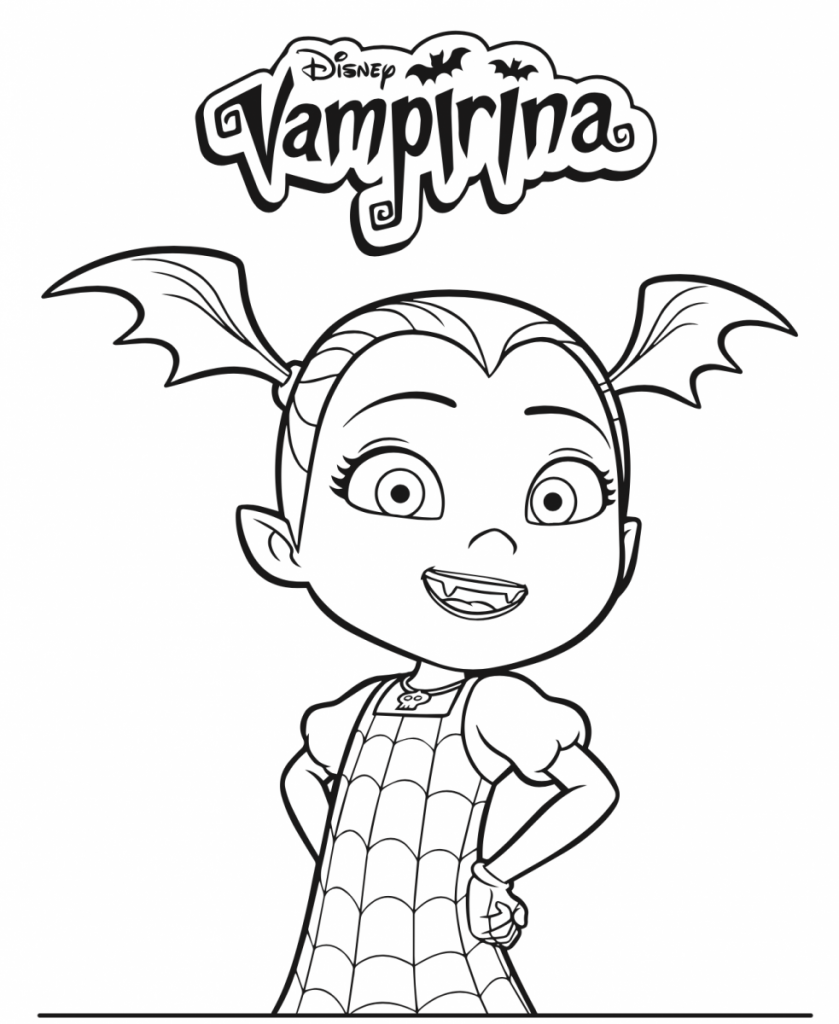 Meet Vampirina Hauntley, the protagonist of Disney's "Vampirina". Fondly called Vee by her friends and family, Vampirina is a 12-year young girl living in Pennsylvania. As a young vampire, Vampirina has pointed ears, periwinkle skin, and the signature fangs. Her jet black hair is tied neatly in the shape of a batwing, and she wears a black, spider web patterned dress upon a pink top. We'd suggest you color this little vampire in the same way.
to join this conversation on GitHub. Already have an account? Sign in to comment Footer © 2023 GitHub, Inc. Footer navigation Terms Privacy Security Status
Demi:
Meet Demi, the ghost living with the Hauntley family. A ghost may freak out many of you, but in reality, Demi is one of the cutest ghosts anyone can ever befriend. Unlike conventional ghosts, Demi does not enjoy scaring people. This amiable creature is kind, lovable, and totally devoted to Vampirina. And Demi isn't a traditional white-colored ghost. Instead, it's a blue colored ghost emitting a strong glow.
Wolfie: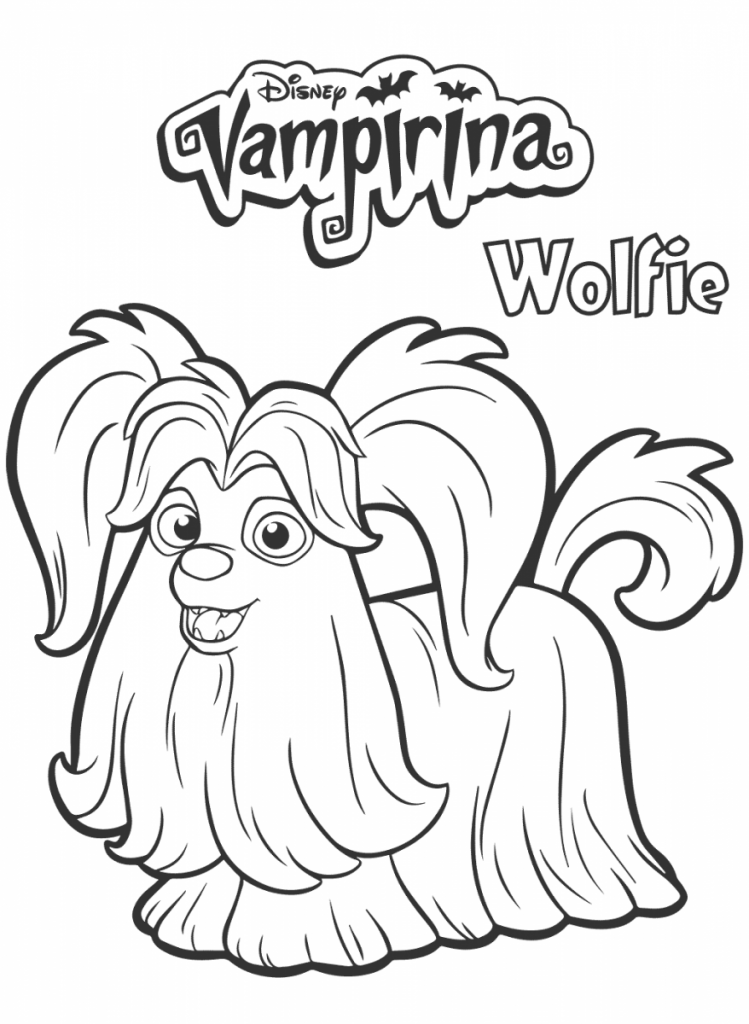 Here's a coloring page of Wolfie, a cute colored dog residing with the Hauntleys as their pet. Just like every dog, Wolfie totally loves her masters, especially Demi. She patiently waits for Demi to come from school every day and spends the remaining day playing with her. What makes Wolfie stand out is her color. Her top fur is violet in color, and the face is stark white.
The Gang:
This coloring page features the lovable trio, Vampirina with Demi and Wolfie, three of the most loved characters from this series. Going by the coloring image, the gang seems to be having a gala time with each other. And we believe they'll look even more cheerful when you fill some colors in them.
Vampirina With Demi:
This coloring page features our favorite Vampirina with Demi, the household ghost. Demi is a significant member of the Hauntley family, and they ensure that they don't leave out Demi alone ever.  Here again, Demi seems to be having loads of fun with dancing Vee.
Vampirina With Wolfie:
Here's a coloring sheet of Vampirina with her beloved Wolfie. Just like Demi, even Wolfie likes to spend quality time with her favorite human. Wolfie tries all kinds of antics to get the attention of Vampirina, and we must say she totally succeeds in it. The duo seems to be having a great time on this coloring page.
Demi Pumpkin Carving Cut:
Parents who're up for some cool activity with their children can try their hands on this Vampirina pumpkin activity. Basically, it involves printing out the page, cutting it out, and sticking on the pumpkin. Easy, isn't it?
Vampirina Pumpkin Carving Cut:
Don't find Demi's cut out appealing enough? No worries! You can use the cut out of our very own Vampirina.
Pumpkin Stencil:
How about using this pumpkin stencil along with the other two and create a trio of pumpkins? It will look wonderful placed in your yard.
Vampirina Maze Activity Sheet: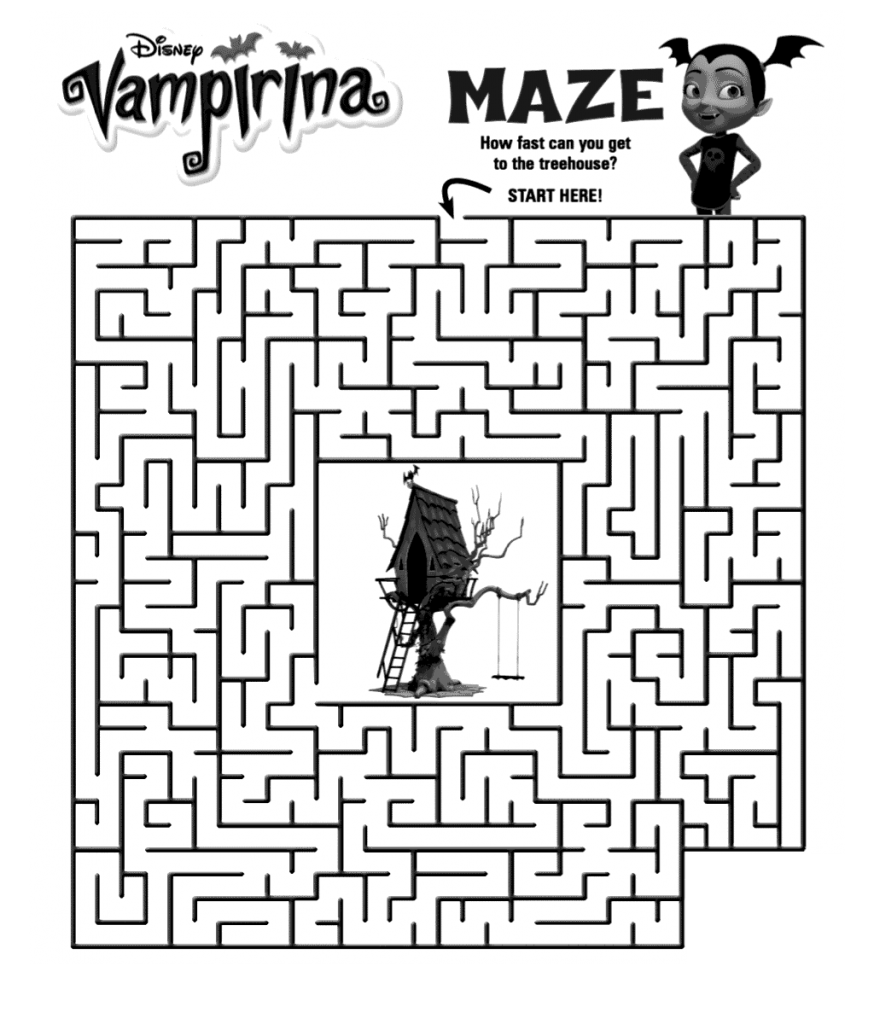 Kids, if you want to indulge in some activities after coloring, this "Vampirina" maze activity sheet would be perfect for you. You need to help Vee reach the treehouse as soon as you can. And we're sure our brainy readers will crack it easily.
11. Demi And Wolfie:
Here's a coloring page of two of the most adorable and significant characters of "Vampirina", Demi and Wolfie. 
We hope you liked our compilation of Disney Vampirina coloring pages. Tell us which of these Vampirina coloring sheets you liked the most in the comment section below.  You can even check out our PJ Masks coloring pages and Minecraft coloring pages in the meantime.