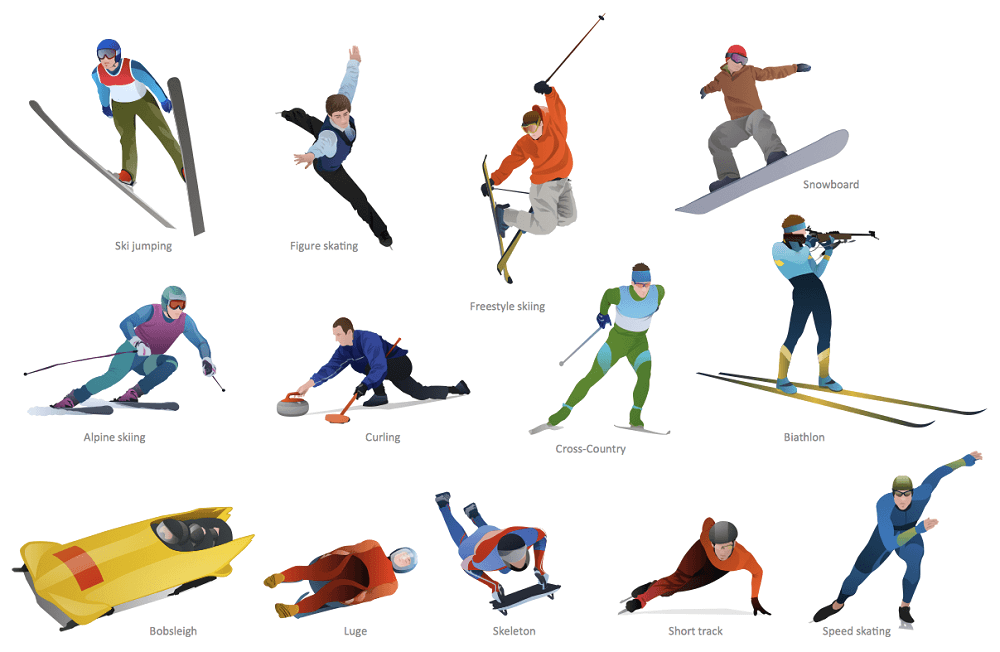 Winter Olympics, officially known as the Olympic Winter Game, is fast approaching and we just cannot hold our excitement. This major international sporting event, held once every four years, is basically practiced on ice and snow and includes sport, such as curling, Nordic skiing, bobsleigh and more. This year, Winter Olympics would be held Pyeongchang County, South Korea, which is why 2018 Winter Olympics is also called PyeongChang 2018. Today, we've come up with a collection of free printable Winter Olympics 2018 coloring pages. The article includes coloring pages of all the sports that will be performed in Winter Olympics 2018. So check out our free Winter Olympics coloring pages below.
Free Printable Winter Olympics Coloring Pages
Alpine Skiing:
Here's a coloring page of Alpine Skiing, which involves sliding down the snow-covered hills with fixed-heel bindings. Before the participants can ski, they have to be taken to the top of the hill, as their equipment does not allow walking.
Biathlon:
This coloring page features an Olympic participant performing Biathlon. This Winter Olympic sport involves rifle shooting and cross-country skiing. This sport teaches survival skills.
to join this conversation on GitHub. Already have an account? Sign in to comment Footer © 2023 GitHub, Inc. Footer navigation Terms Privacy Security Status
Bobsleigh:
This coloring sheet features Bobsleigh, a winter sport in which the teammates have to run down on banked, narrow, and iced tracks on a sled. Believe us; it's not as easy as it looks.
Cross Country Skiing: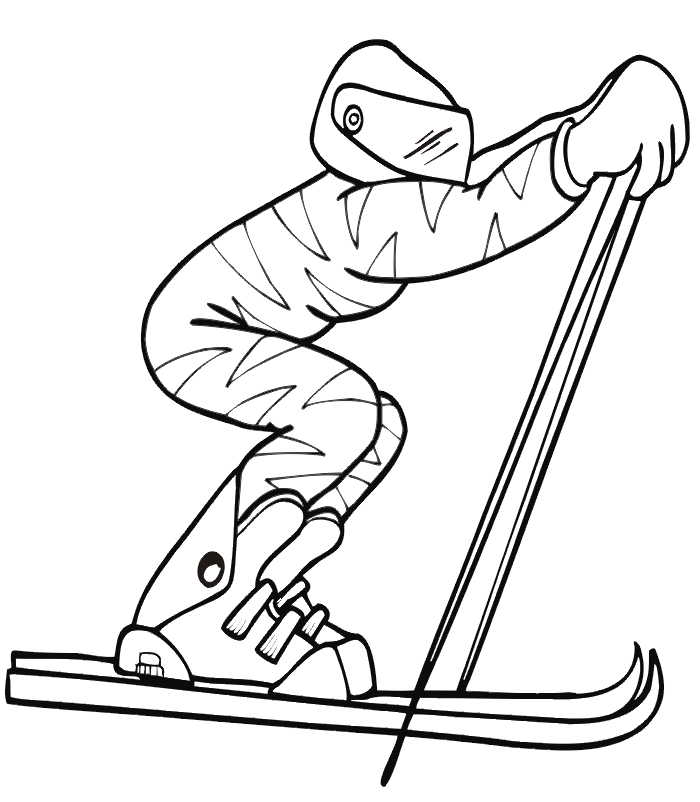 Cross-country skiing is a type of skiing, in which the participants rely on their locomotion instead of ski lifts to move across the snow-covered terrain. And this coloring page beautifully captures this sport.
Curling:
Curling is a type of sport played on a rectangular sheet of ice. The players have to slide stones on the ice sheet towards the target area segmented into four circles. We've got you a coloring page depicting this sport.
Figure Skating: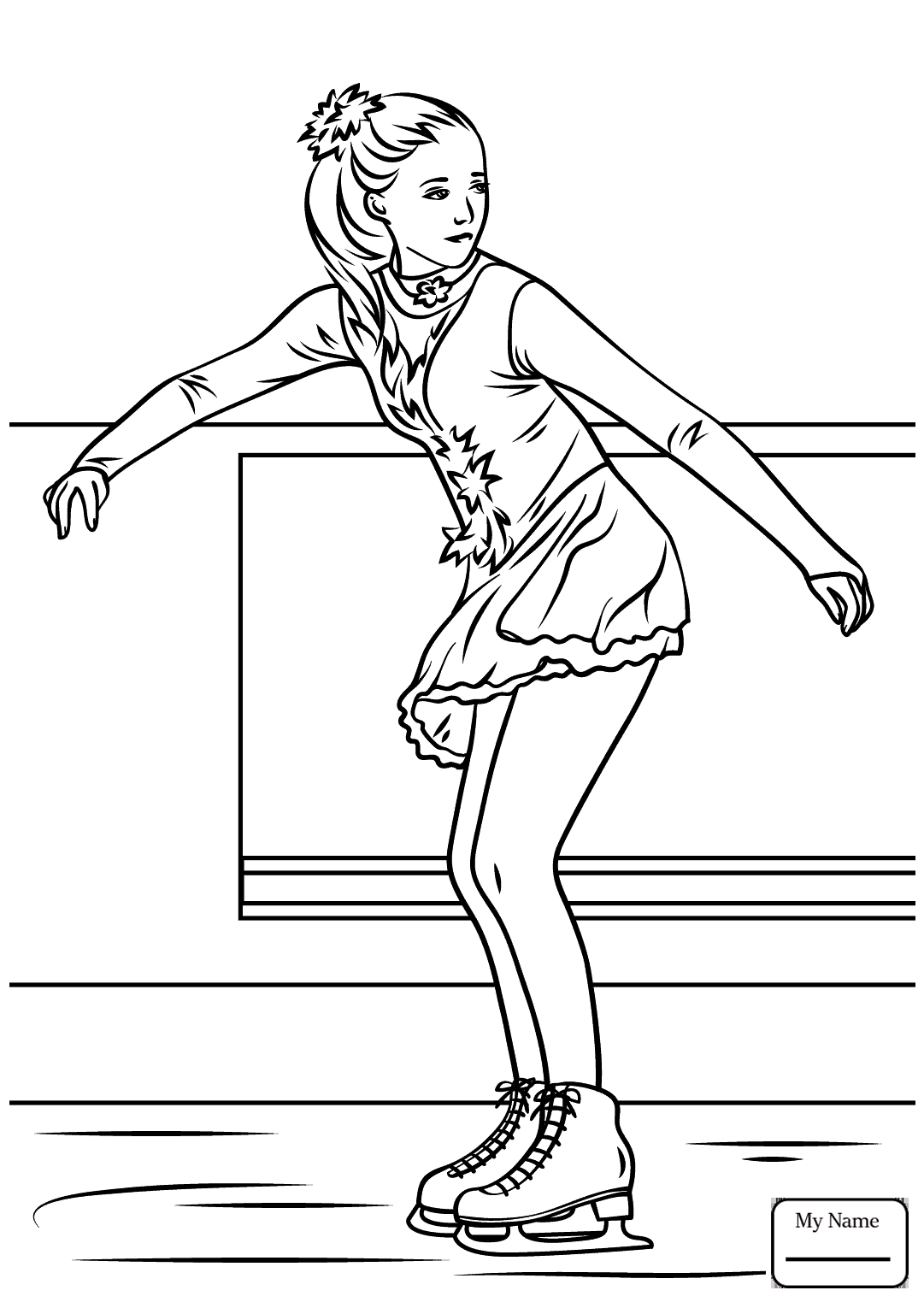 In figure skating sport, individuals, groups, or duos have to perform on skating figures on the ice. It's one of our most favorite Winter Olympics sports, so we had to get you a coloring page signifying the same.
Freestyle Skiing: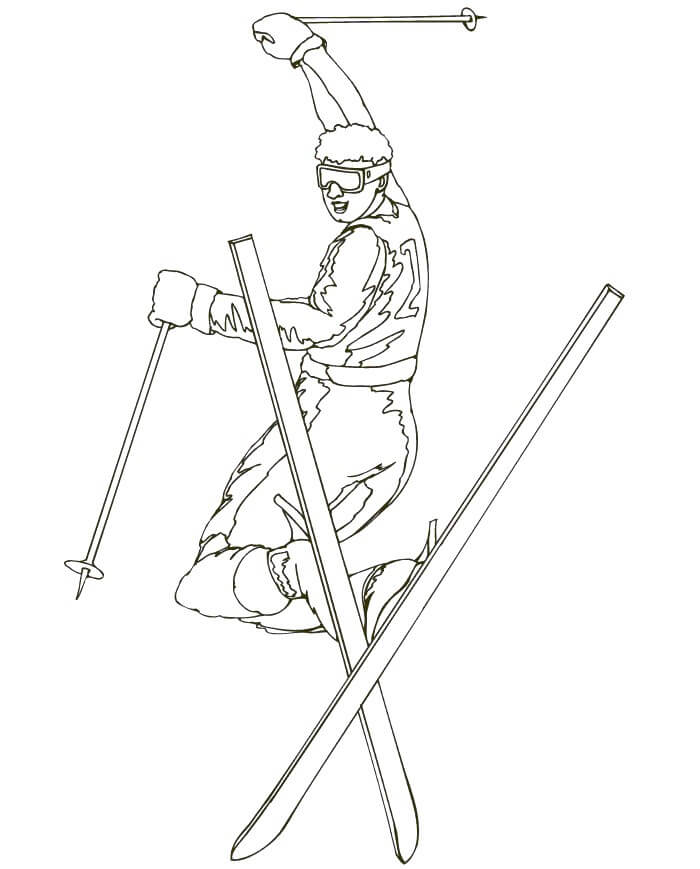 Freestyle skiing is one of the latest sports or disciplines associated with the Olympics. It debuted in 1992 and went on to become one of the most loved sports of the Winter Olympics. We've even got a freestyle skiing coloring page for the lovers of this sport.
Ice Hockey: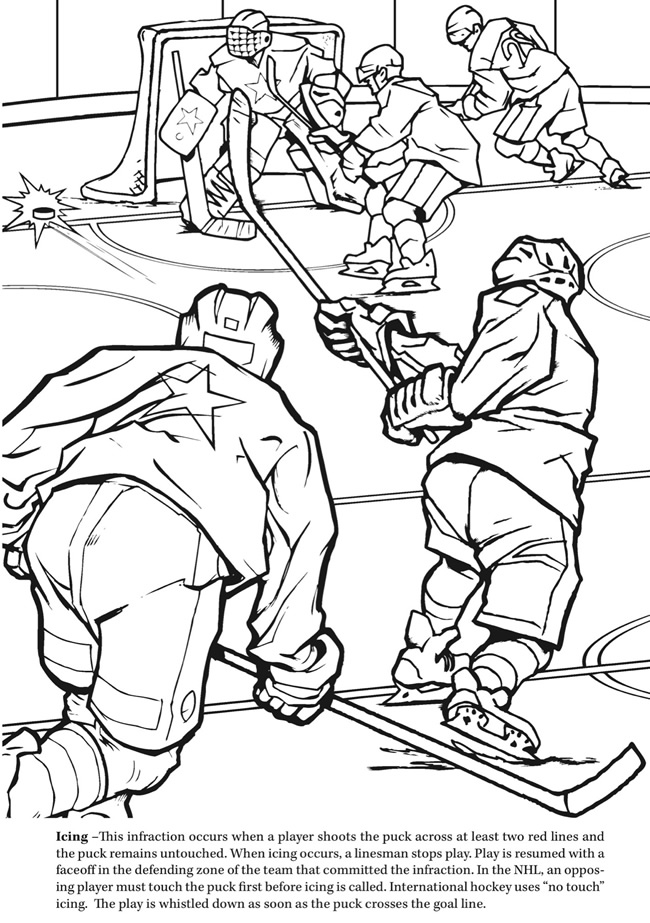 After figure skating, I enjoy watching ice hockey the most. Ice hockey is the same as hockey, except that it's played on an ice rick. It's a fast-paced game and can even get physical.
Luge: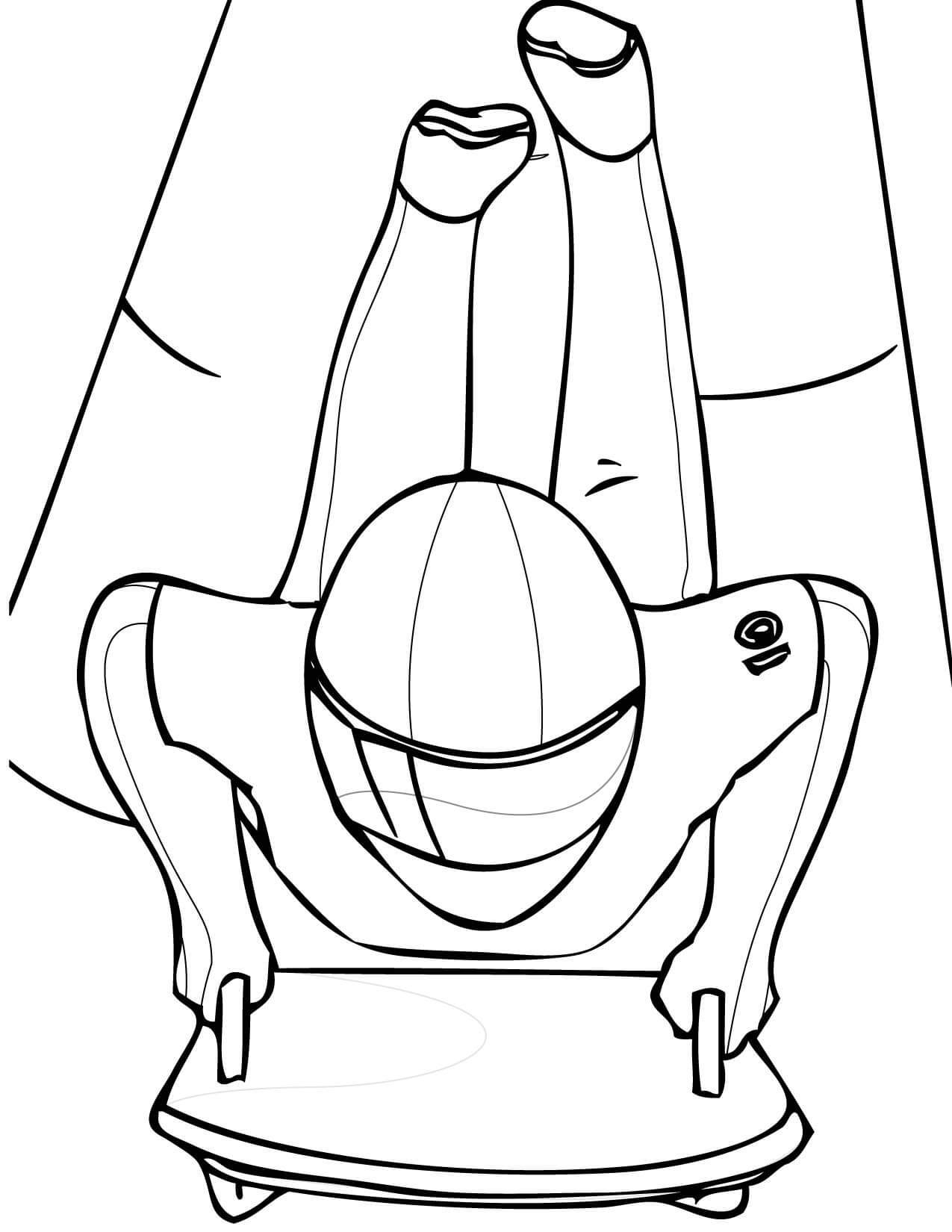 Luge, one of the fastest events in the Winter Olympics, involves participants sliding down the snow on a sled face up and feet first. It's a pretty interesting game, but it's so fast that you may not be able to keep pace with it.
[ Read: Olympics Coloring Pages ]
Nordic Combined:
Nordic combined is a sport, in which athletes have to compete in ski jumping and cross-country skiing. Here's a coloring page of Nordic combined for you to color.
Short Track Speed Skating:
This coloring sheet features short track speed skating, a competitive ice skating competition, in which multiple players have to skate on an oval-shaped ice track.
Skeleton:
Oh no, no, it's not that skeleton which you guys are thinking about. Skeleton is a type of winter sliding sport, in which athletes have to ride of a small sled, face down, on a frozen track. This race involves single riders.
Ski Jumping:
Ski jumping is an exciting Olympic sport, which involves athletes to glide down the ice to jump and flying as far as they can. It brings all kinds of excitement and thrill, but can be a bit risky too!
Snowboarding: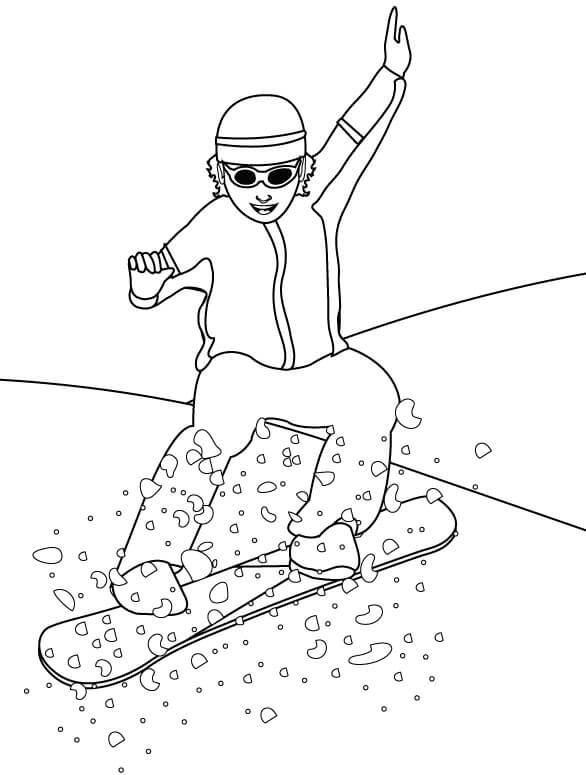 Here's a coloring page of snowboarding, a sport that involves descending down the snow-covered slopes by standing on a snowboard, which is attached to the rider's feet.
Winter Olympics 2018 Coloring Page: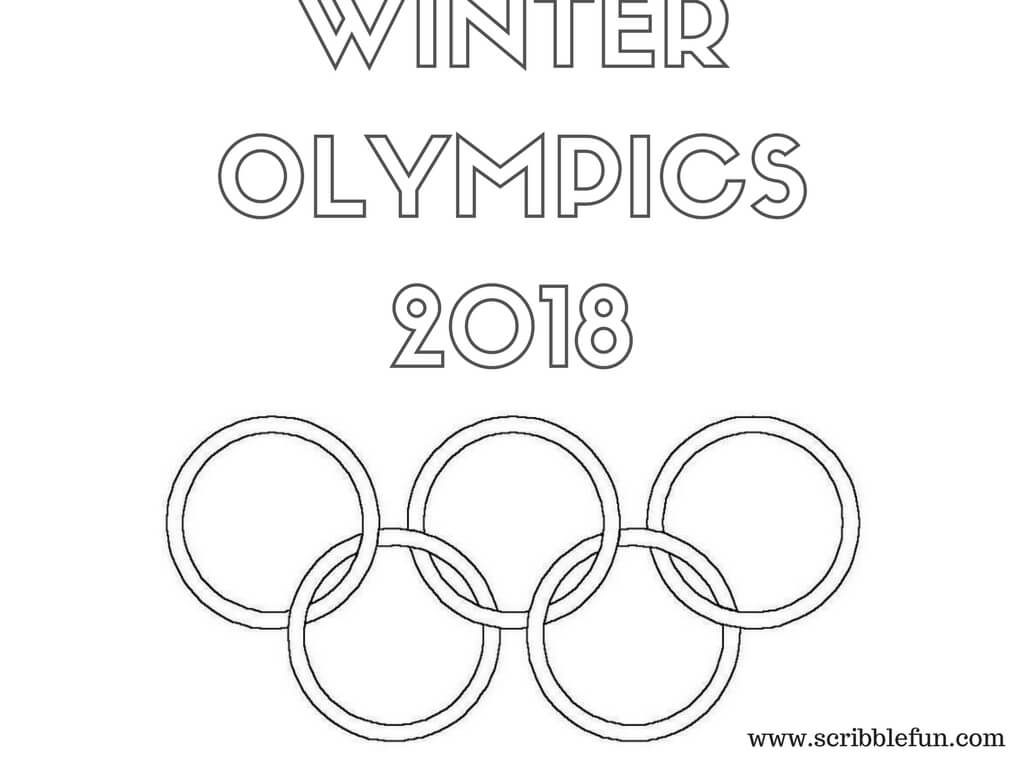 We're rounding up our collection of Winter Olympics coloring pages with this simple, but beautiful Winter Olympics 2018 coloring page. It's so easy that even preschoolers can fill it with the least difficulty.
2018 Winter Olympics Coloring Sheet:
Here's another 2019 Winter Olympics coloring sheet, featuring the official logo. And it has the adorable mascot of the 2018 Olympics too!
2018 Winter Olympics Logo: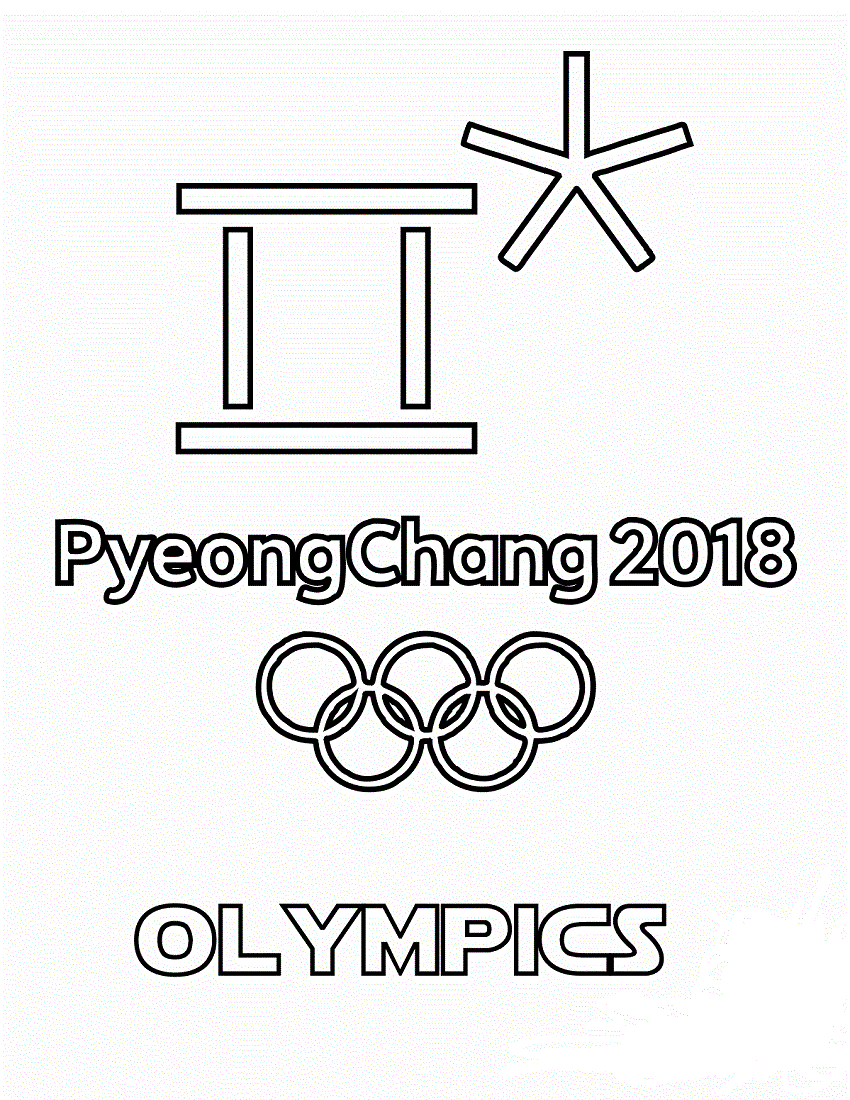 This coloring page features the official logo 2018 Winter Olympics, which is going to be held in Pyeongchang County in South Korea. You can take references from the internet for the kind of shades you need for filling the logo.
Olympics Coloring Page: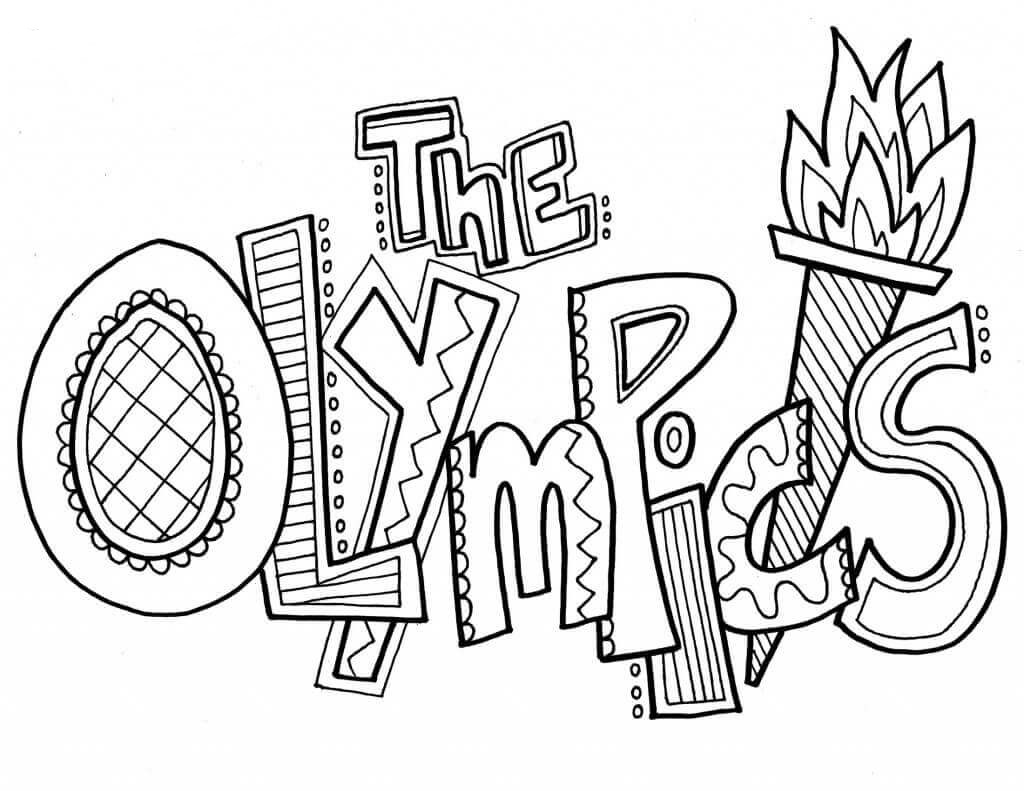 Here's a beautiful Olympics doodle which you can fill in any shades you like. So let your imagination go wild and fill this doodle with the brightest shades possible.
Olympics Symbol Coloring Page: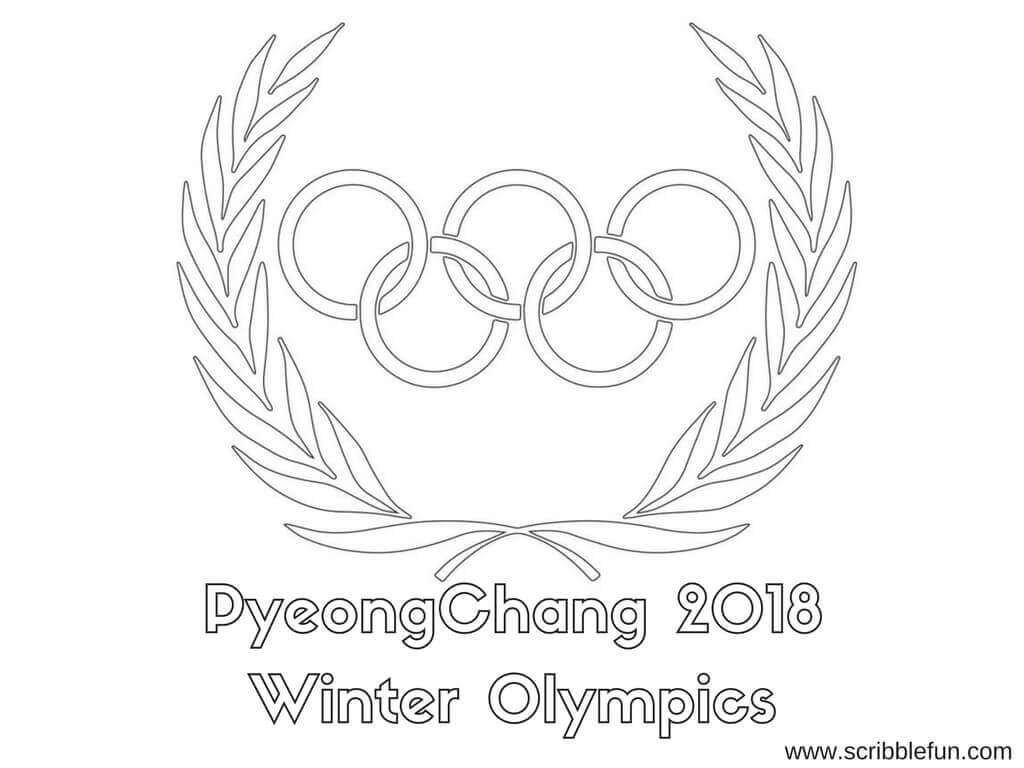 This is a pretty simple Olympics coloring page, featuring the official symbol of the Olympics. While you're free to fill this diagram with any shade you like, we'd personally like you to fill it with the signature colors.
Soohorang: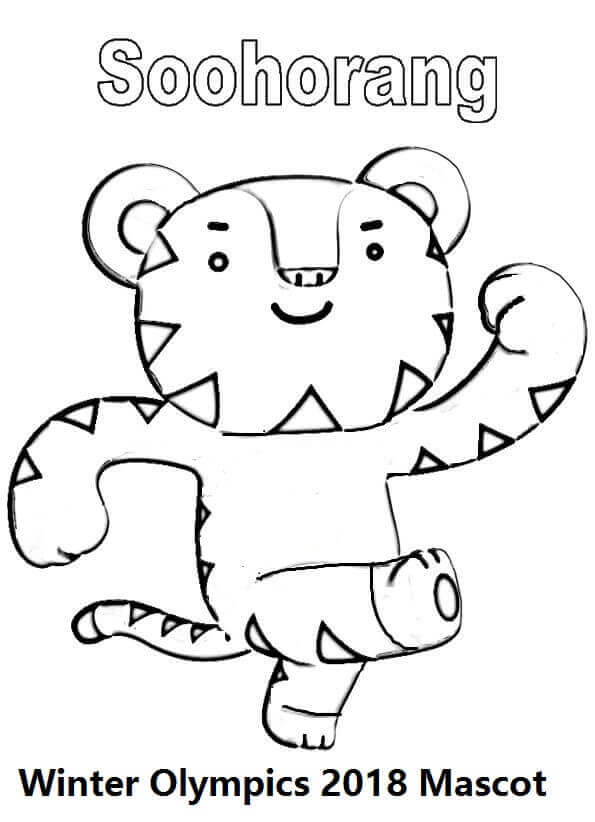 Meet Soohorang, the official mascot of the 2018 Winter Olympics Pyeongchang. Soohorang is a cute, white tiger with a pink nose. The animal was chosen carefully, keeping the mythology and culture of Korea in mind.
Olympics Torch Coloring Page: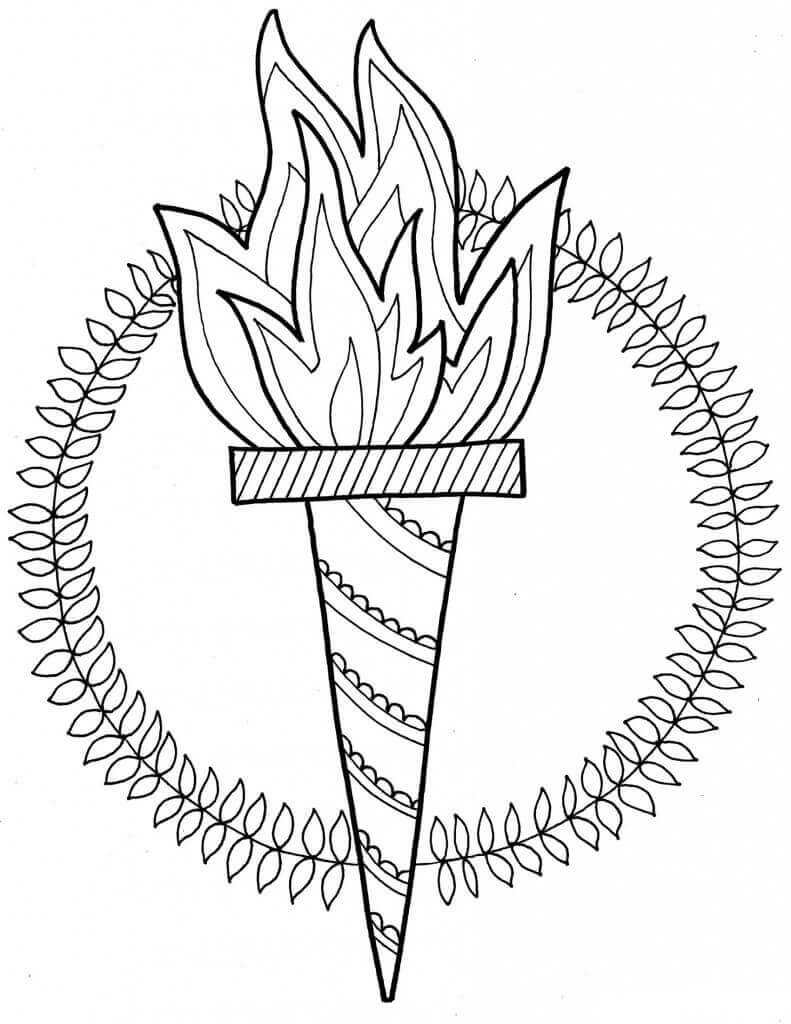 This coloring page features the Olympic torch, with the blazing flame, which commemorates the events. The Olympic flame has its origin in ancient Greece when the fire was left burning throughout the celebration.
Winter Olympics 2022 Coloring Page (Beijing Olympics):
Here's the coloring page of the official logo of Winter Olympics 2022, which will be held in Beijing this year. The Olympics will start on the 4th of February and will go on till 20th February 2022.
So these were our top 21 free printable Winter Olympics coloring pages. Without wasting any more time, print out all these Winter Olympics coloring sheets one by one to create a  coloring book. And for more fun coloring pages, stay tuned with ScribbleFun.