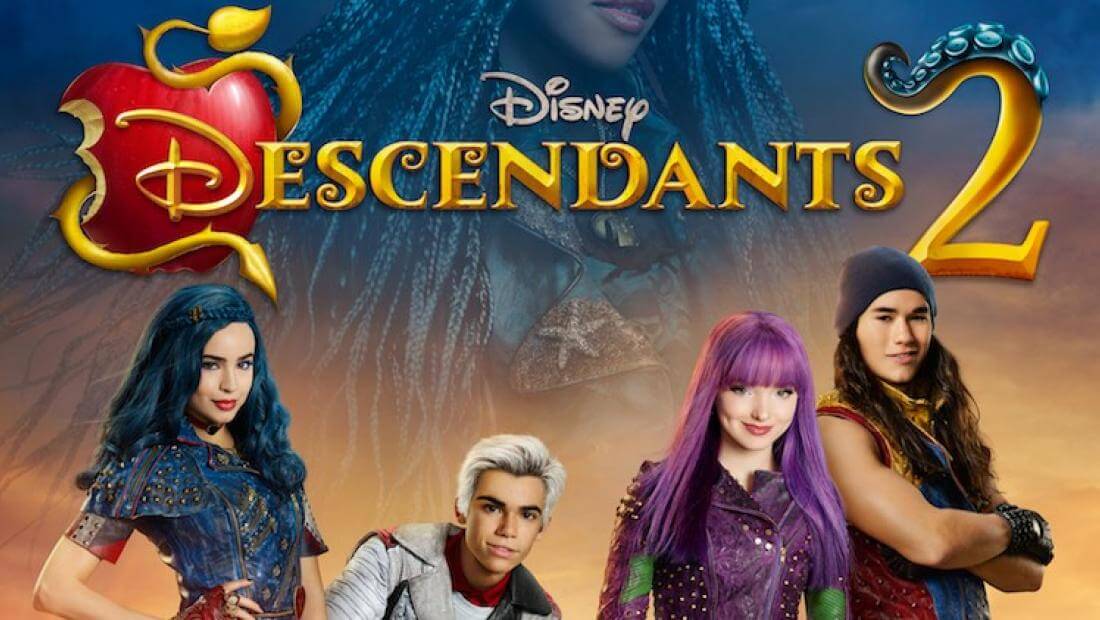 Disney's "Descendants 2", the sequel to the "Descendants" has been released, and we're finding really hard to control our excitement. The original movie was a major hit, and we're expecting the sequel to break all the records. The story takes place six months after the events featured in the first movie. Ben, who is now the king of Auradon, falls in love with Mal. But things go awry when Mal turns down Ben's proposal and returns to her native place, The Isle of the Lost. So, Carlos, Evie, and Jay help Ben disguise himself as a VK so that they can find Mal. There, they come across Uma who is hell-bent on destroying the barrier between Auradon and Isle of the Lost. Will she succeed? Well, you need to watch the movie to find that out. Until then, you can enjoy filling these printable Descendants 2 coloring pages.
Top 10 Descendants 2 Coloring Pages:
Uma:
Uma is the latest character to be introduced in the Disney Descendant series. She is Ursula's daughter and a pirate crew. Ursula is miffed with Ben that he didn't invite him with the other villain kids to the Auradon Prep. When Ben lands on the Isle of the Lost, she gathers her pirate gang, along with kids of the villains who were not selected by Ben to unleash the villains imprisoned on the Isle.
Mal: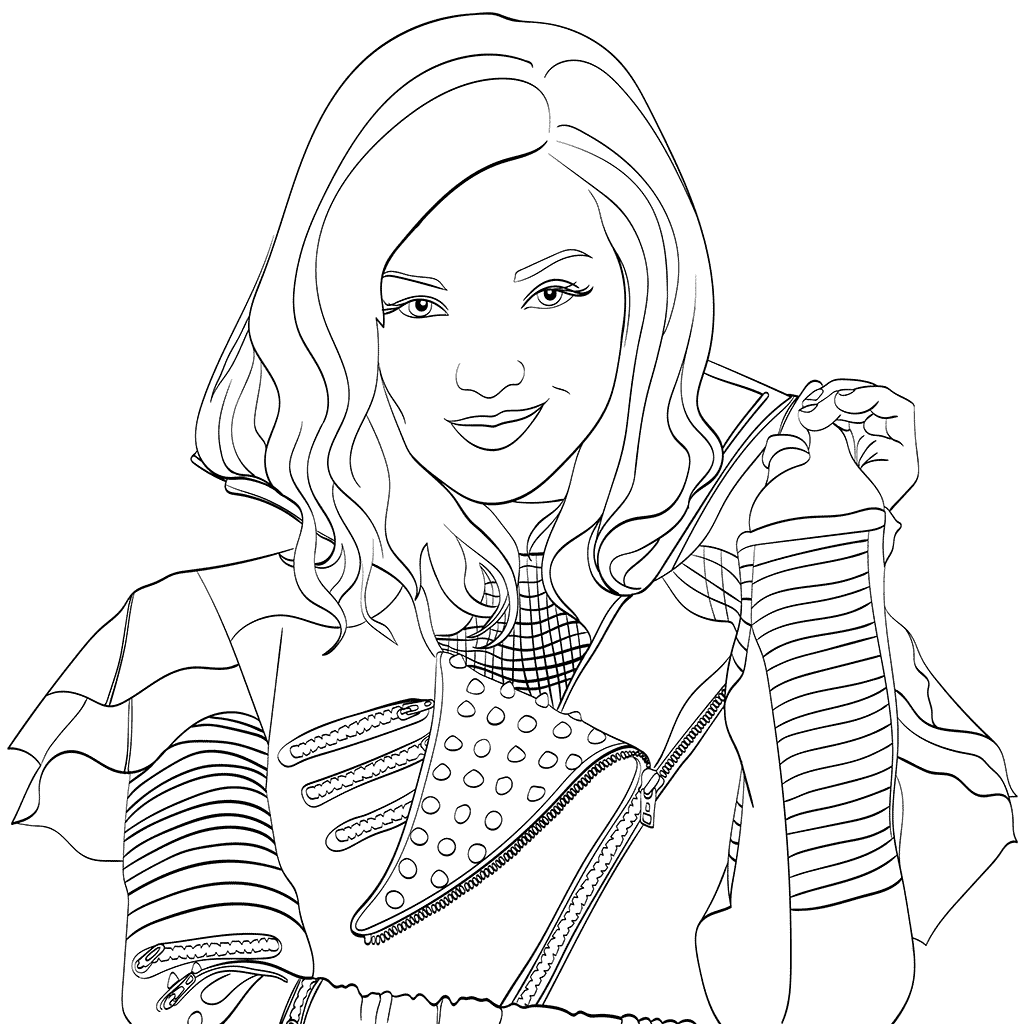 Meet Mal, the protagonist of the "Descendant" series. Being the daughter of dangerous villain Maleficent, Mal bears the power to manipulate magic, cast spells, make potions and transform into a dragon. Apart from that, Mal is also an avid art lover and is seen making graffiti and drawings.
to join this conversation on GitHub. Already have an account? Sign in to comment Footer © 2023 GitHub, Inc. Footer navigation Terms Privacy Security Status
Carlos:
In "Descendants 2", Carlos becomes a lot more confident than he was in the previous series. He gave up all the wicked ways, along with his fear of dogs. In fact, he now has a pet dog who accompanies him in his epic adventure. Another thing to note about him is that he is extremely loyal to his friends.
Dizzy:
Here's the Descendant coloring page of Dizzy Tremaine, Drizella Tremaine's daughter, and Anastasia Tremaine's niece. She works as a hairstylist and designer in her grandmother's salon but longs for a life in Auradon. Unlike her family, Dizzy is an incredibly sweet and loving girl whose happiness knows no bounds when she gets to know that she has got the opportunity to study at Auradon Prep.
Ben:
Ben, the reigning King of the Auradon, goes to find Mal on the Isle of the Lost to find Mal after she left Auradon. Evie, Jay, and Carlos help him learn the wicked ways so that he does not get recognized by the villains on the Isle. And he finally gets Mal by his side (sorry for the spoiler, kids).
Jay:
Jay, the son of Jafar, is a con man and thief, whose aim in life is to find the 'big prize' so that he can gain the favor of his father. Just like other villain kids, Jay was also never loved by his parents. Hence, he joins the tourney team so that he can get a chance to be a part of something special.
Evie: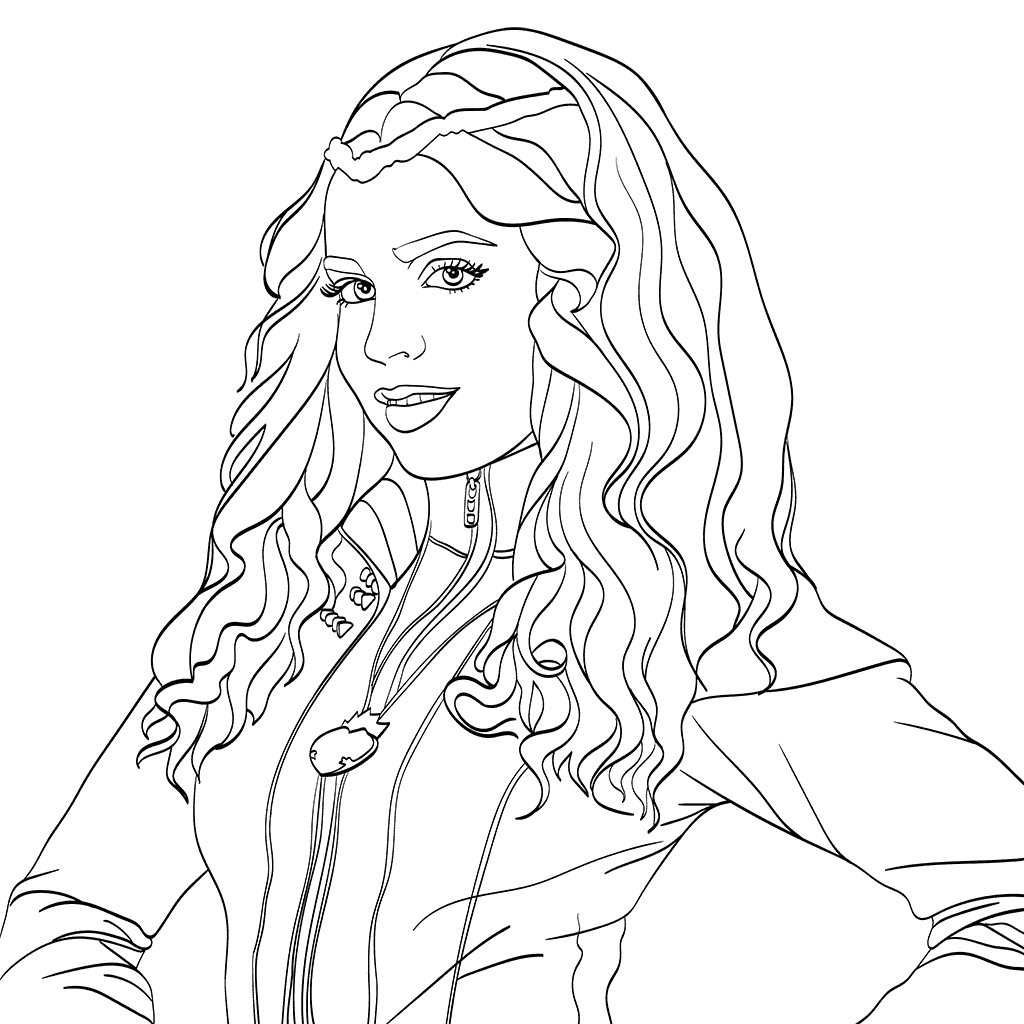 Here's a coloring sheet of Evie, the smart, beautiful, and charming young woman from the Isle of the Lord. As the fairest of all, Evie has dark brown eyes, dark blue hair, and rosy lips. But despite being extremely cute, Evie is very sensitive about how others think of her. She's on the lookout for a prince who will love and understand her.
Jane:
Image Source: supercoloring.com
Thankfully, Jane's personality undergoes a major change in "Descendants 2". She becomes extremely outgoing and acquires a happy demeanor. She becomes a lot easier to befriend and accepts the VKs with open arms. But despite gaining new confidence, Jane gets frustrated and worried easily. Maybe, even this will change soon.
Lonnie:
This printable coloring page features Lonnie, Mulan's daughter, and a student of Auradon Prep. In "Descendants 2", Lonnie is shown to be a strong-willed teen who wishes to be a part of the Swords and Shields team, even though it comprises only males. But the plan changes when she had to go to the Isle of the Lost with Jay, Carlos, and Ben.  
Logo:
Lastly, here's the coloring page of the Logo of the "Descendants" series. Fill it with watercolors or felt pens to make it look lifelike.
Not just teens, but people of all ages will enjoy filling these printable Disney Descendants 2 coloring sheets. Feel free to fill these pages or sheets in your style and color. It will cultivate your creativity and will make you more confident. And we'll keep updating the article with new coloring pages as soon as we get them. Which of these Disney Descendants 2 coloring pages did you like the most? Let us know by comment below.