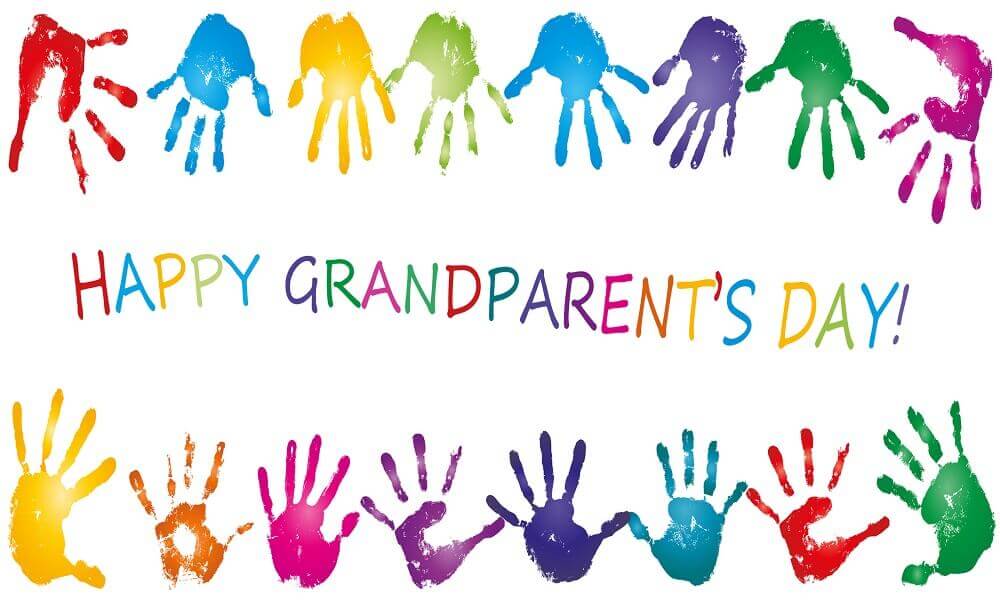 Hey pals! Remember the last time you played with your old yet 'young from the heart' friends? I am obviously talking about your grandparents! Grandparents define a special bond for us. They are the only adults we love more than we love ourselves. Many times we are more comfortable sitting with grandpa on the balcony while he is sipping tea than watching television with our dad. We share our most intimate feelings with them first. Grandparents are our first best friends and the only ones who will be with us always throughout their lives. The feeling of love between a grandchild and his grandparents is the only thing eternal and pure. To recognize this eternal love, each year, the first Sunday of September is celebrated as 'Grandparents Day' in the United States. Interestingly, the official flower for this day is forget-me-not. Begin painting these beautiful free printable Grandparents Day coloring pages with love and give your grandparents a surprise this year. Check out the most wonderful collection of free Grandparents Day coloring pages to print below.
30 Free Printable Grandparents Day Coloring Pages
Fishing With Grandpa Coloring Page: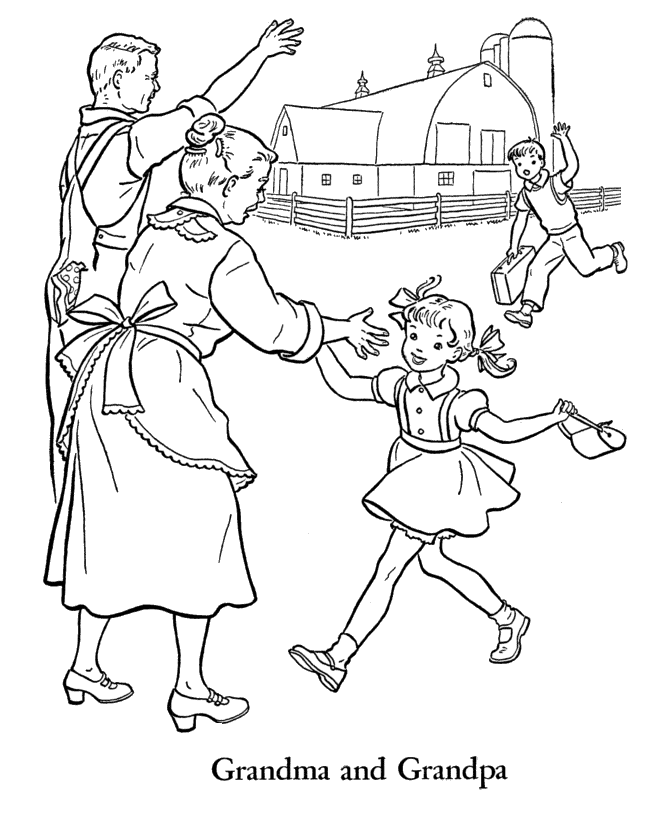 Back in the day, people didn't just go to the market to buy their daily produce. They worked for it and they worked hard. So, when your grandad takes you fishing, know that it wasn't just a hobby for him, he actually caught fish for that night's dinner. Just imagine the number of skills they would have accumulated like this over their long-life span. Enjoy catching that mackerel with him and know the joy of enjoying something you worked for.
Cuddly Grandmother Coloring Page: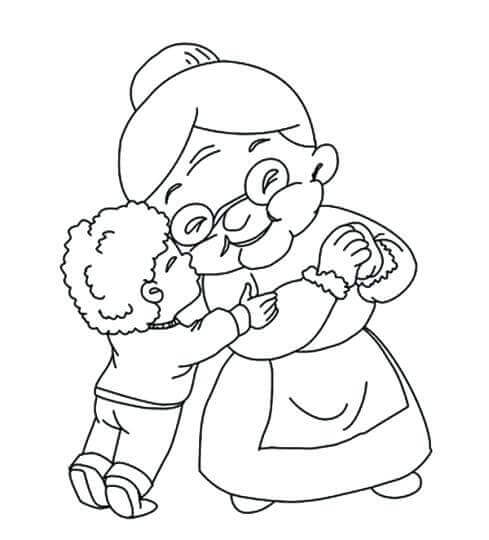 Did that bully in school tore your notebook again today? Or did he eat all your lunch? Don't worry at all. Because you have something he can never take away from you, your Grandma's love! Tell her all about your horrible day. She will kiss you, she will pamper you and she will tell you how important you are to her. To top it all, she will cook your favorite meal for lunch. Color her with all the love you have.
to join this conversation on GitHub. Already have an account? Sign in to comment Footer © 2023 GitHub, Inc. Footer navigation Terms Privacy Security Status
Grandma's Sweater Coloring Page: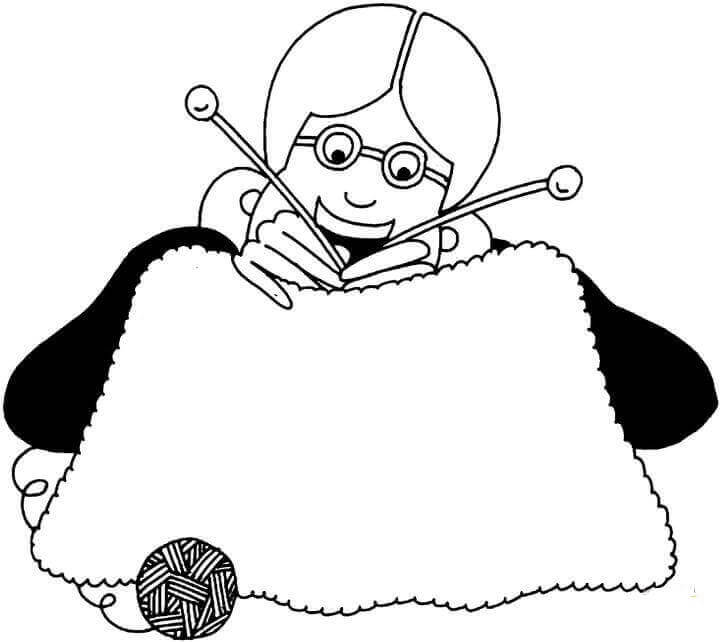 My grandma loves me very much. She just can't stop herself from doing things for me. And she does them all by herself. If I want a sweater, I dare not by it from a readymade garments shop! Most of all when she is at home. She will scold me badly, return the sweater I bought, pickup a ball of wool and begin knitting. Paint this picture and get your own sweater.
Happy Grandparents Day Coloring Page:
This year Grandparents Day falls on the 9th of September! Print this poster, color it well and paste it on the wall of your grandparents' room. Hide behind a wall and see their priceless expressions of love for you.
Gift From Grandma:
Grandparents tend to spoil you! In a good way of-course. They will shower you with gifts on any occasion they get. Be it your birthday, Diwali, Dussehra, Christmas, Independence Day, Raksha Bandhan, their birthday, and also each and every single time they see you for the first time. But they give you one present daily. It is their love and care for you irrespective of the time indeed. Color this beautiful bond well.
Story Time With Grandpa Coloring Page:
How many sleepless nights have you had when you had your grandfather around? I will tell you the answer. Probably none! Each time you feel like 'not sleepy' in your bedtime, go sleep with him. He will tell you some wonderful stories about his life, like how he once climbed the neighbors' tree to take his mangoes and pester his dog and how later he was caught and got a red ear! He will make you believe in mischief and its positive effects. Color him before you go to sleep.
Secret 'Grandpa' Colouring Page:
You want that teddy bear so badly! Or maybe that remote control car? But your parents have already said no and stealing is bad! Still the next morning you wake up, you find what you need at your bedside. Voila! Magic. Wait a moment more and look around. You will catch a glimpse of your grandma or grandpa, hiding outside your room waiting to see your face light up like stars in the night sky. Color these secret gift-givers.
Cookie Time:
Sweets spoil your teeth, especially the chocolate ones. But not grandmas' cookies. They are and will always be special. You can have many a jar of them in a single setting and your teeth they will be stronger than ever. To top it all, they have a special taste, that not even your mothers' cookies have. Colour the second mother you have before you eat all her biscuits.
Grandad's Happiness Coloring Page: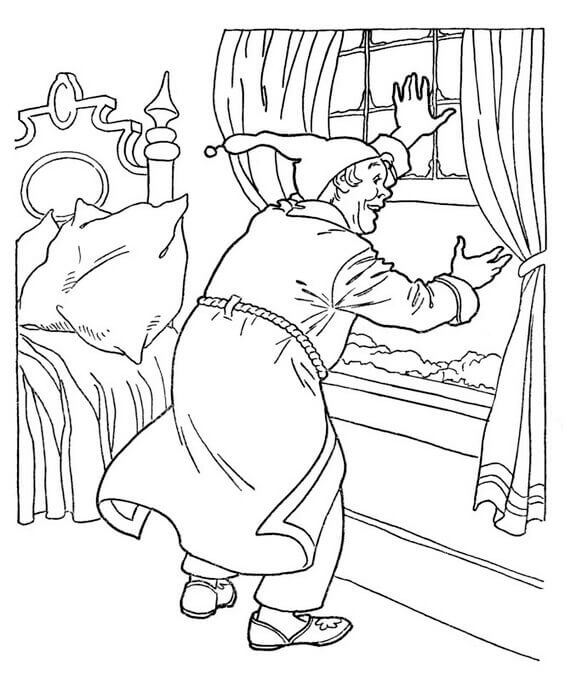 Do your grandparents live away from you? Well no matter what, I know you always have your summers reserved for them! Imagine that scene again. It is the first summer holiday and you with your parents in the car are just outside your grandparents' house. Suddenly, you hear your granddad cheering rushing down the stairs as fast as he can and then embrace you each and every time like he has met you for the first time. Let your paints flow on this portrait of pure, unadulterated love.
Puppet Show:
Your granddad is multi-talented. He can put up a puppet show anytime suiting your whims and fancies. Relive the episodes of 'Make Way for Noddy' by pairing with your grandparents and friends. Make some puppets, set some scenes, learn the dialogues, invite an audience and have a blast of a lifetime. But before that color this memory.
Grandparents In School Coloring Page: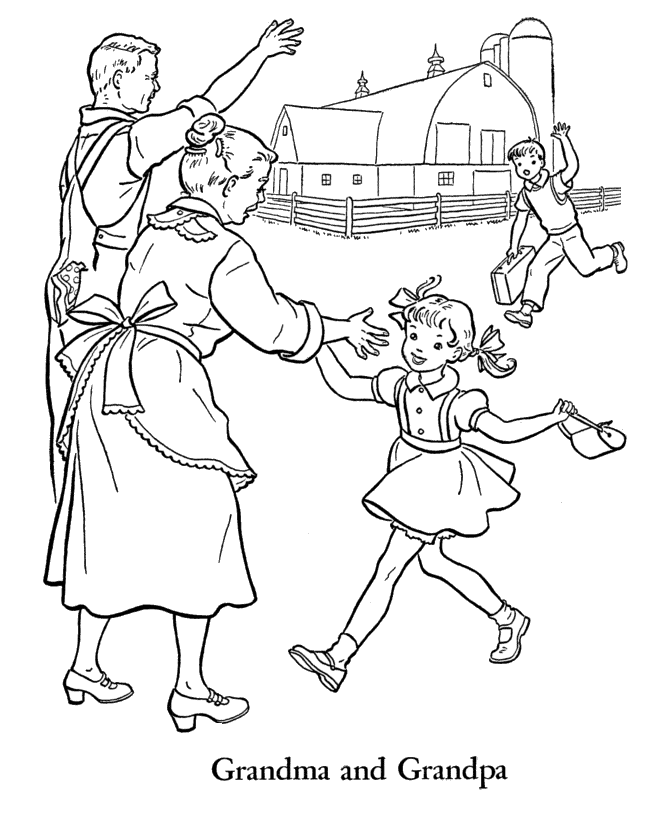 They may look old, but they are a lot more active than what meets the eye. They wake up early, go for a morning walk, prepare your breakfast, do chores while you are away in school, make a delicious lunch for you and then come for surprise visits by picking you up after school. So much work and it is the only afternoon. Brush the image well.
Grandma's Sewing Coloring Page:
I am sure this is a common sight in many homes. Grandma is sitting near firewood knitting something beautiful for you while her cat is roaming about. And that machine, so many times you have tried to convince her to shift to a new more powerful, and easy to operate version. But she just doesn't listen. But think about this, if she had, then you would not have been painting this specific image of hers right now. Do her justice.
'I Love You, Grandpa' Coloring Page: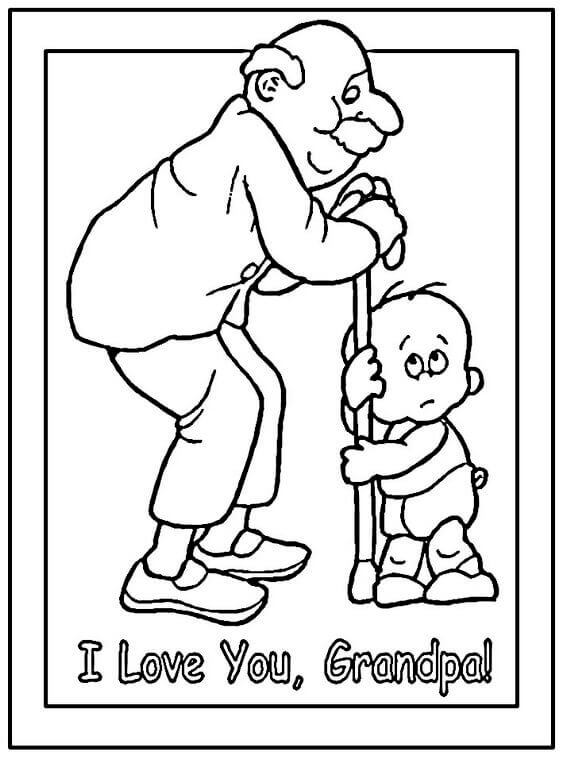 Some statistics are coming your way now, courtesy of Huffington Post: 60% of us live near our grandchildren. 46% wish their grandkids could live even closer. 70% get to see their grandchildren once a week at least. 66% travel with their grandchildren. 81% have their grandkids for part or all of their summer vacation. 72% of us take care of our grandchildren on a regular basis and 13% are primary caregivers. They are capable of so much love. Let us reciprocate it by telling them how much you love them.
Reading Session With Grandpa Coloring Page:
Grandpa is teaching you today how to read. And he has a new method for you. He is going to show you pictures of things before you learn to read them. Interesting, isn't it? He always thinks differently. Color this session well.
Grandparents Day Coloring Picture: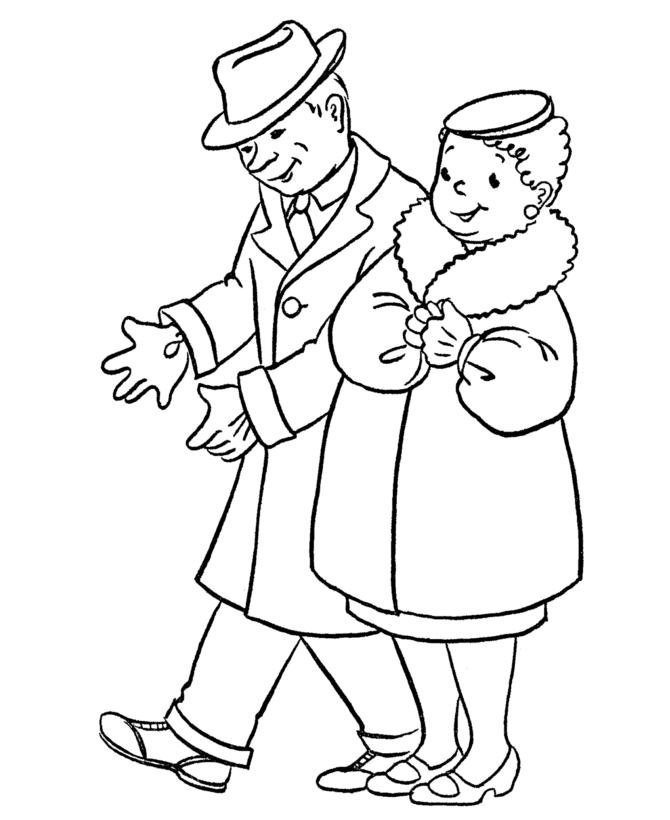 Celebrate this grandparent's day at your school as well. And we have the perfect poster for you. Print this on a big sheet. Paint it, don't color it! Ask your teacher to make your art the main poster for the celebration. Don't forget to invite your grandma and grandpa to the celebrations.
Grandparents Day Coloring Page: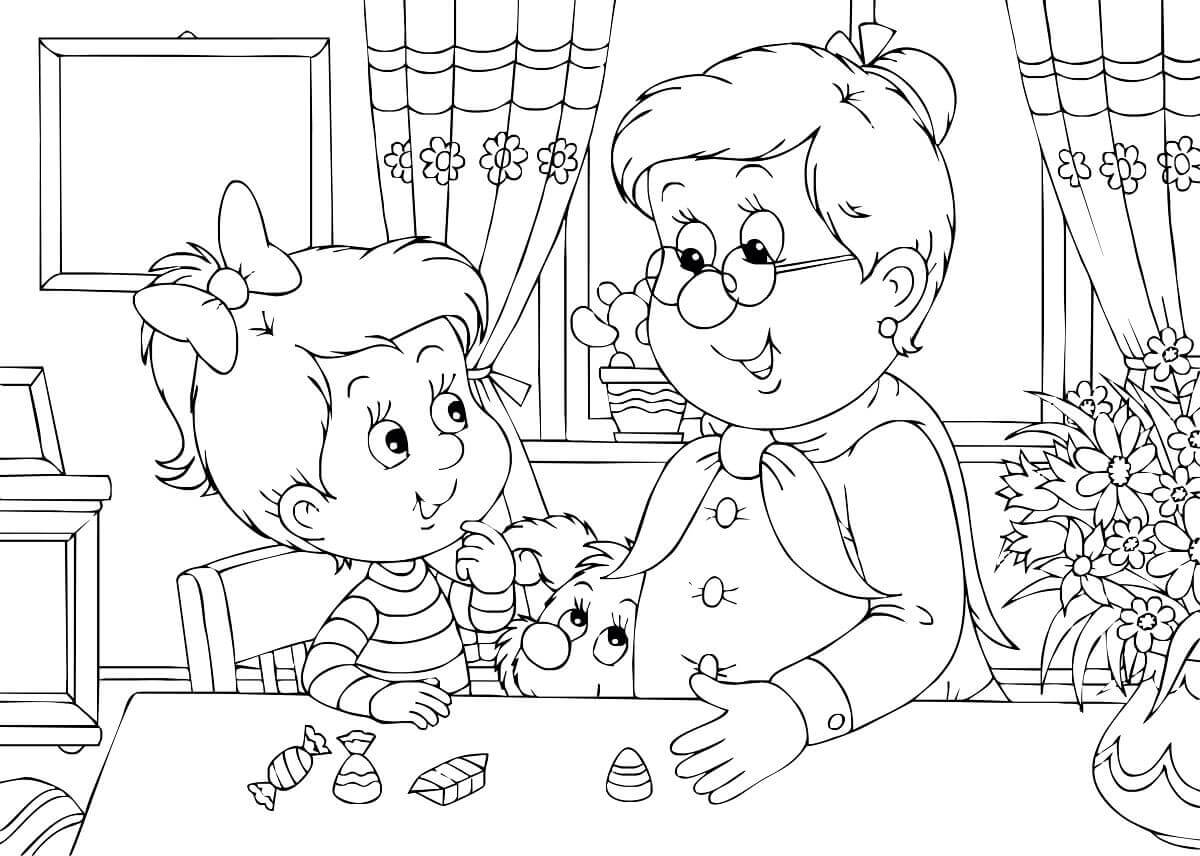 Here's a wonderful coloring page of a grandma spoiling the granddaughter with candies.
The Innocence Of Grandparents Coloring Page:
Grandparents are adults in their second childhood. They carry a pure heart and loving intentions. More than worldly desires, they crave family love and belongingness. These 'adults turned kids' are great influencers as well. Some of the famous people brought up by their grandparents are Barack Obama, Bill Clinton, Maya Angelou, Oprah Winfrey and many more. Color them to show how much you love them.
Tea Time With Grandma Coloring Page:
Everyone must have played tea time in their childhood. Fictitious people sitting around a table drinking from empty cups and making inane conversations. But when grandma is home, no cup is empty and no conversation is boring. She will put the spark in tea time with her anecdotes and jokes. Invite her this time but first, color this image.
 Grandparents Day Printable: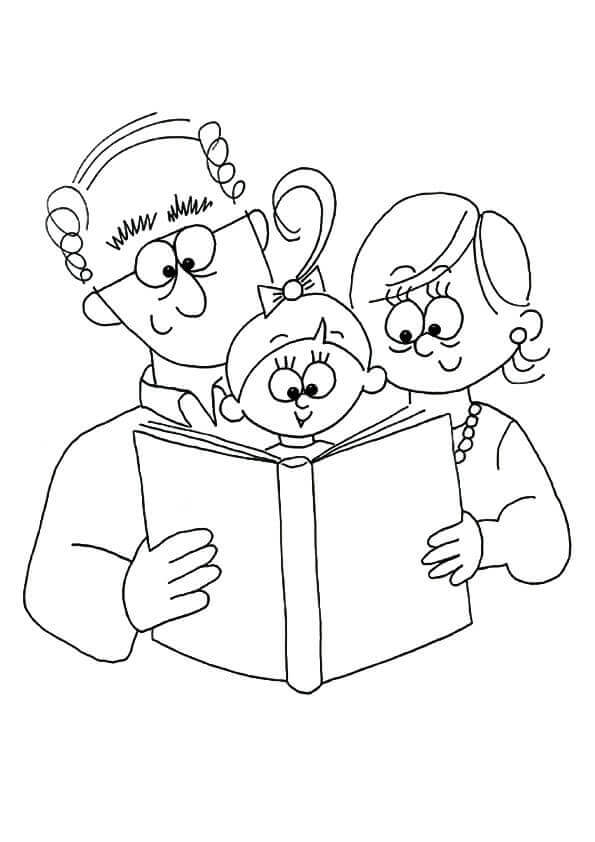 Once upon a time, in a faraway land, there lived a kid named Annie, with her two grandparents. Every night before she sleeps, Annie with her grandma and grandpa, cuddles into a blanket, opens up her favorite storybook, and reads it with them until she falls asleep. Colour this simple and happy life.
Picnic Time With Grandparents Coloring Page:
The weekend is here! And so is the family picnic! Grandma is in full gear today. She is preparing your favorite dishes. The delicious Red Velvet Cake, chocolate muffins, cheese sandwiches, refreshing mango and raspberry juices. Someone is going to enjoy the weekend. Before you go and plan your own picnic, color this image.
Walk The Dog With Grandma Coloring Image:
Develop some good habits. Your grandma wakes up at five in the morning and takes the dog out for a walk. Accompany her. You will learn to wake up early. You get to spend more time with your grandmother and you will learn to love the beautifully scented, fresh mornings. It will keep you energized throughout the day. Enjoy letting your colors flow in this scene.
'Happy Grandparents Day' Printable Coloring Page: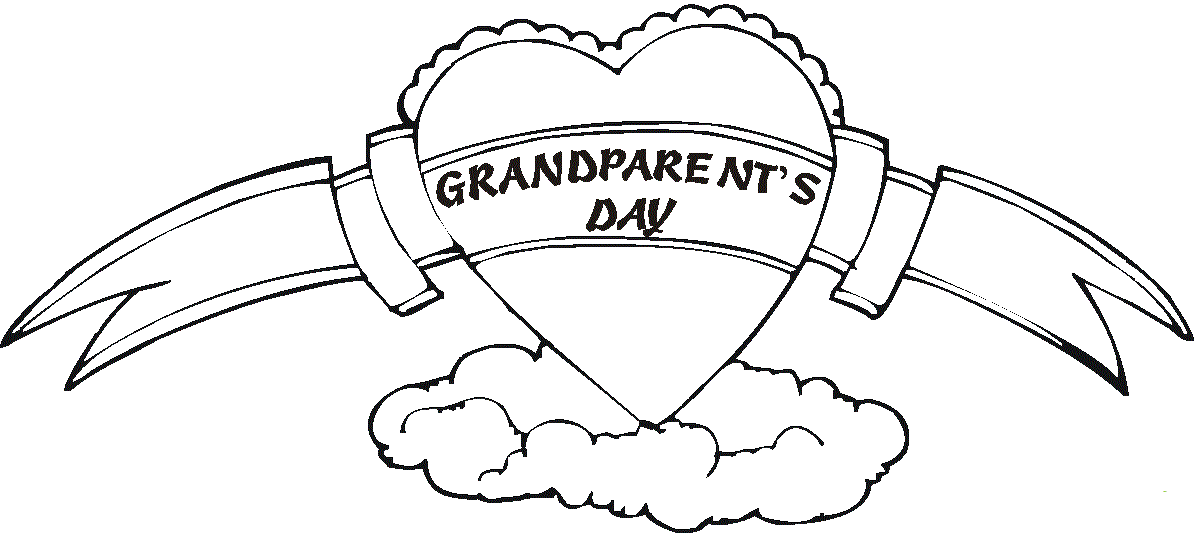 Let us celebrate this Grandparent's day creating a list of things as to why we love them. Make this list long and accompany each point with a photograph. Have a book bound of memories and gift it to them. Wait for their faces to light up and then hug them. Make the hug a long one and color this image.
Celebrating Love Coloring Page:
Prepare a feast for all grandparents this September. Let us have a party. Invite all of your friends and their grandparents for a celebration at your home. Plan the celebrations well, and color this image to put it on the invitation you will make.
Happy Grandparents Coloring Page: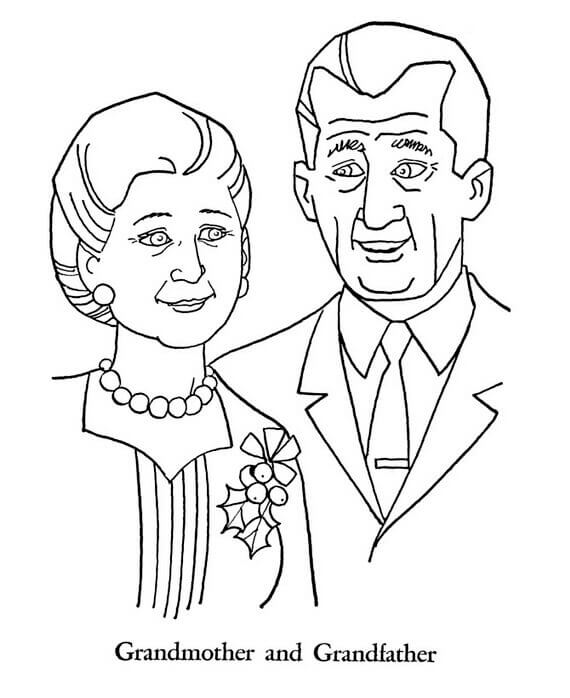 Fun Fact: About three out of four grandparents think that being one is the single most important satisfying thing in their life. And nine in ten enjoy talking about their grandkids to everyone. Color these people who love you so dearly.
Gift A Bouquet: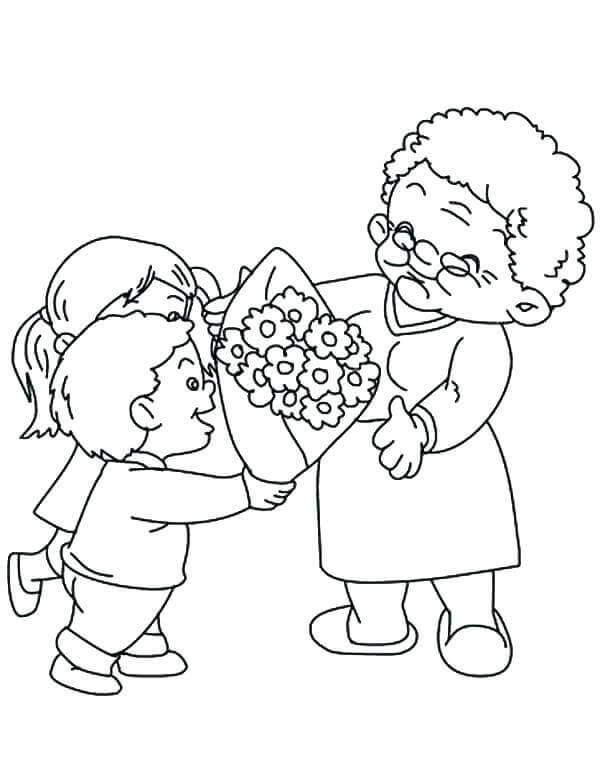 A flower is gentle, soft, and beautiful. It is colorful and it reminds one of all that is good in one's life. That is why flowers never fail to be good gifts. Color this picture and gift your grandparents their favourite bouquet of flowers.
Smiling People:
No matter what your grandparents may be facing. Whatever problems they may go through. For you, they will always be smiling. That is the most important lesson of life. Smile away all your problems. Colour these happy people.
Generations Of Love:
Generations of love are passed onto you by your grandparents. The love that they received from their parents, the love that they gave to our parents, and their personal belonging of you, all comes packed in a neat package called grandma and grandpa. Color them well.
World's Best Grandpa Coloring Page: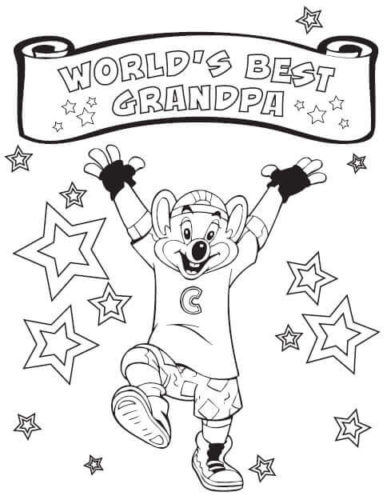 Did you just break that vase? Or did you spill water over your father's laptop? Worry not! Your grandad will save you. After all, he loves you and you didn't do anything knowingly. Color this to tell that he's the best.
Badges Coloring Page:
Remember the party that you are going to organize. Let us keep a competition. The Grandpa and Grandma of the year titles will go to those grandparents who will win all the titles during the day. Make these badges and begin.
World's Best Grandparents Coloring Page:
You are often awarded a good job in the form of a certificate. Let us congratulate the grandparents on loving you unconditionally and jot down the countless reasons why you love them on this certificate. Color it, fill it and gift it to them.
Make this Grandparents Day on the 9th of September the best day for them and let them know how much you love them just as they love you by presenting them with filled Grandparents Day coloring pages printable. Hope you enjoy filling these Grandparents Day coloring pages printable.