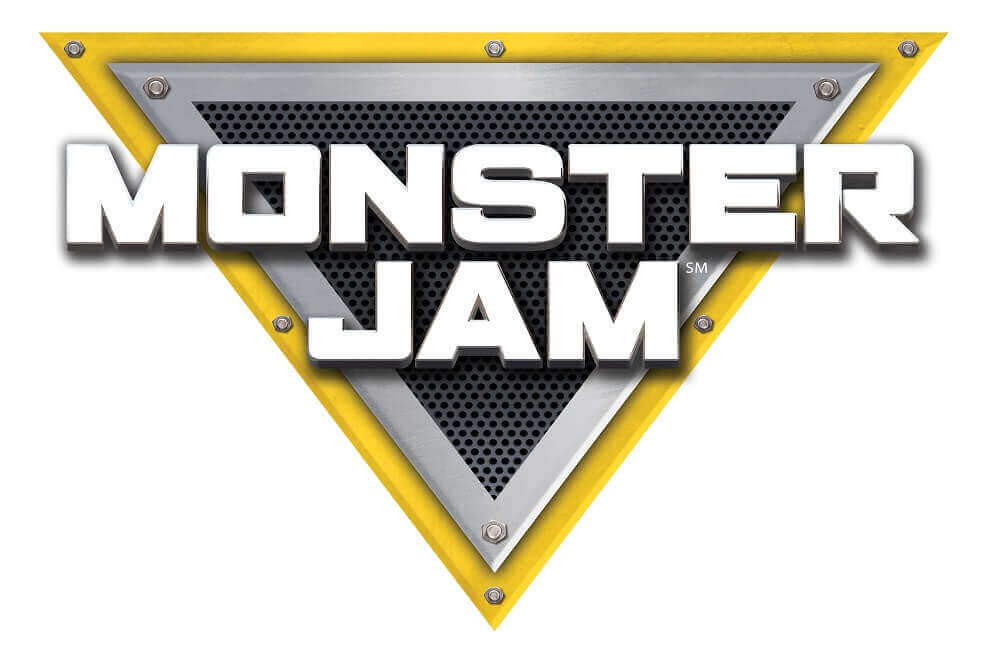 It's just a couple of days to the most action-packed live show, the Monster Jam operated by Feld Entertainment. The main attraction of the Monster Jam competition is the racing between giant and well-decorated monster trucks. The year 2018 marks the 25th anniversary of this adrenaline-charged event, so this year Monster Jam will be even more special. And when the show is going to be so special, we had to get our readers a small, but a substantial collection of free printable Monster Jam coloring pages. Check out the latest Monster Jam coloring sheets below.
Free Printable Monster Jam Coloring Pages
Monster Energy: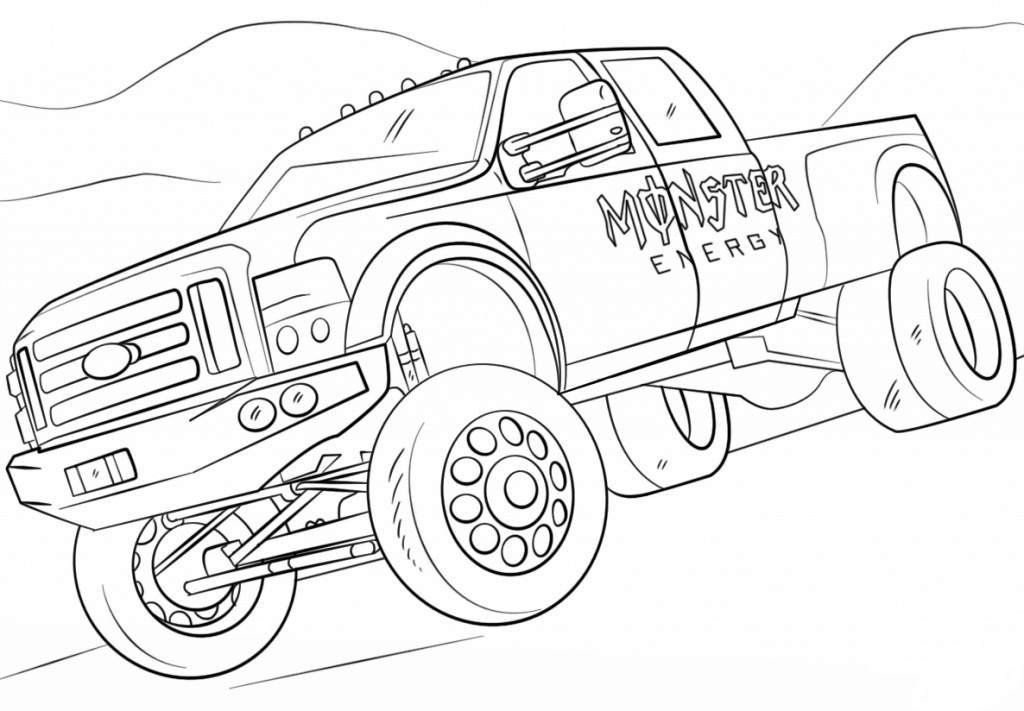 We are starting this article with Monster Energy, a high-profile monster truck that made a significant splash in the 2009 Monster Jam Finals Freestyle Champion. It became a major team sponsor in the year 2012 and has been going strong since then. The Monster Energy monster truck is considered a strong competition in both racing and freestyle.
Free Monster Jam Coloring Page: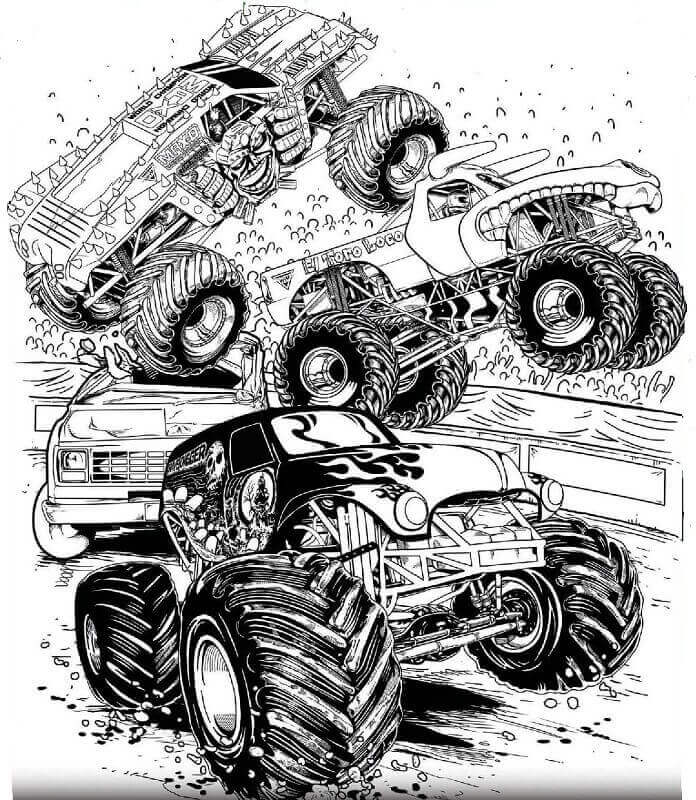 This Monster Jam coloring page features three of the most popular monster trucks in action- Avenger, Max-D, and El Toro Loco. The Avengers looks like a clear winner here, but anything can happen at the last moment. Even El Toro Loco can take over. What do you think?
to join this conversation on GitHub. Already have an account? Sign in to comment Footer © 2023 GitHub, Inc. Footer navigation Terms Privacy Security Status
Bigfoot:
Here's a coloring page of the most popular monster truck of all time, the Bigfoot. Built around three decades back, Bigfoot is considered the original monster truck. The Bigfoot truck is owned and operated by Bob Chandler and still holds the ground firm, despite several replicas coming up almost every year.
Monster Mutt From Monster Jam Coloring Page: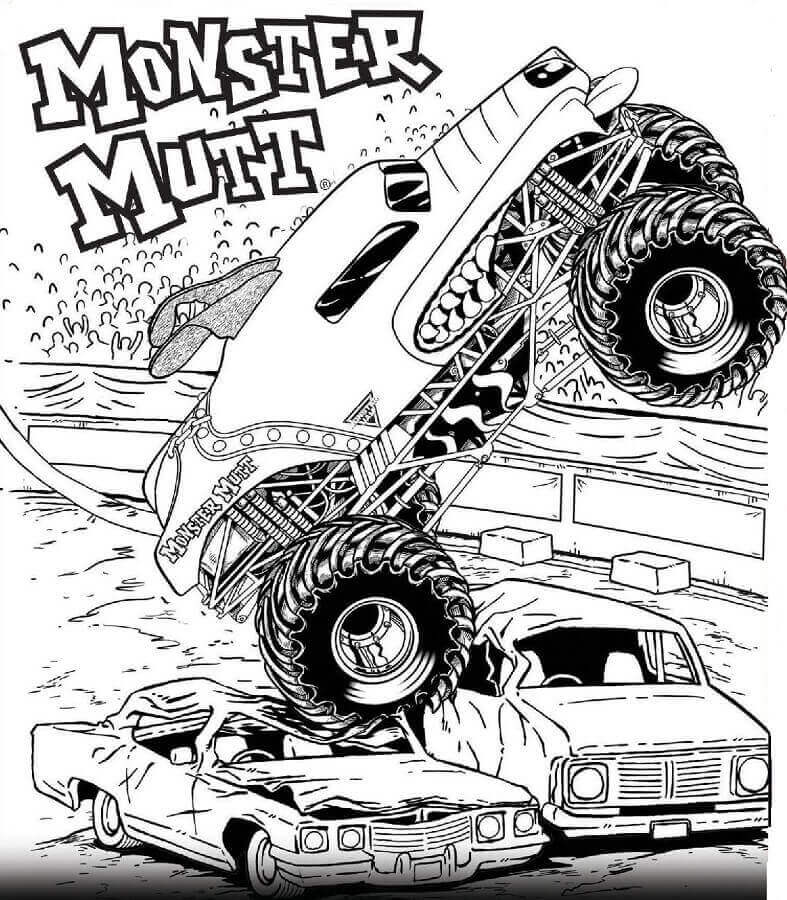 This Monster Jam coloring page features Monster Mutt, another popular and fan-favorite monster truck from this series. Until now, we have seen four versions of this monster truck, the original Monster Mutt, Mutt Junkyard Dog, Monster Mutt Rottweiler, and Monster Mutt Dalmatian.
Scooby-Doo: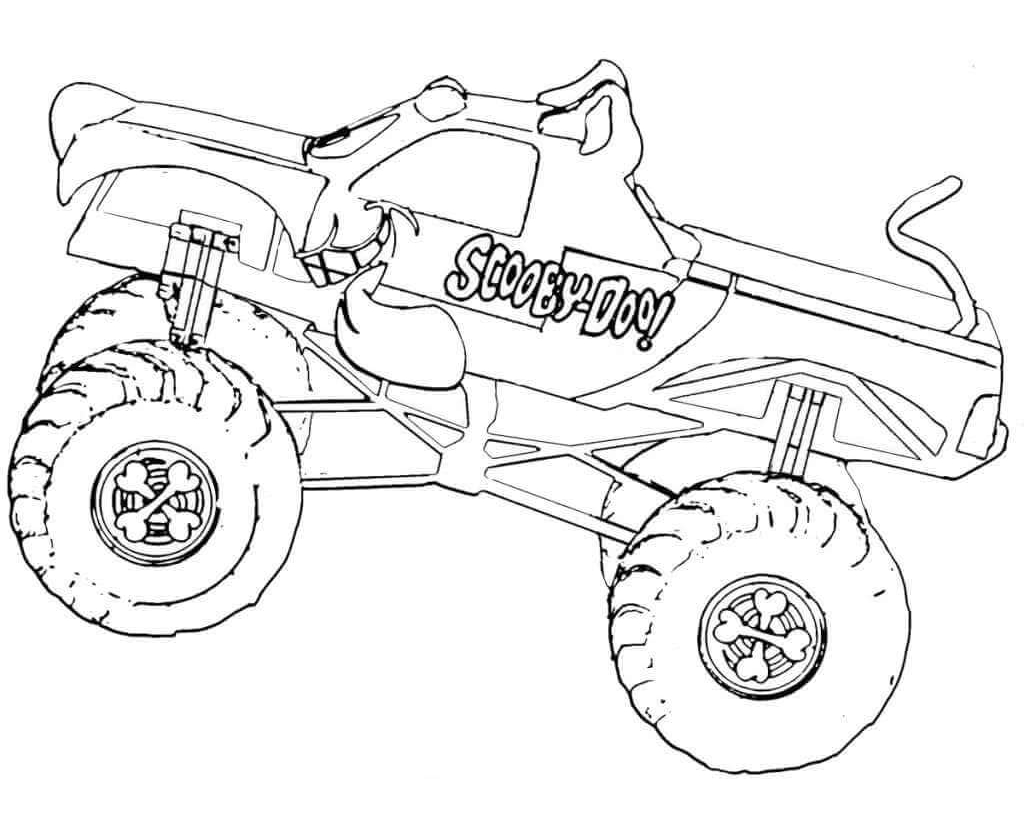 Here's a coloring page of the Scooby-Doo monster truck, the latest Warner Bros. truck to compete in the Monster Jam. The truck has been designed to resemble one of the most loved dogs of all time, Scooby-Doo. And do you know who was the first one to drive this beast? None other than Nicole Johnson, one of the fastest rising superstars.
[ Read: Scooby Doo Coloring Pages ]
Avenger Monster Truck Coloring Page: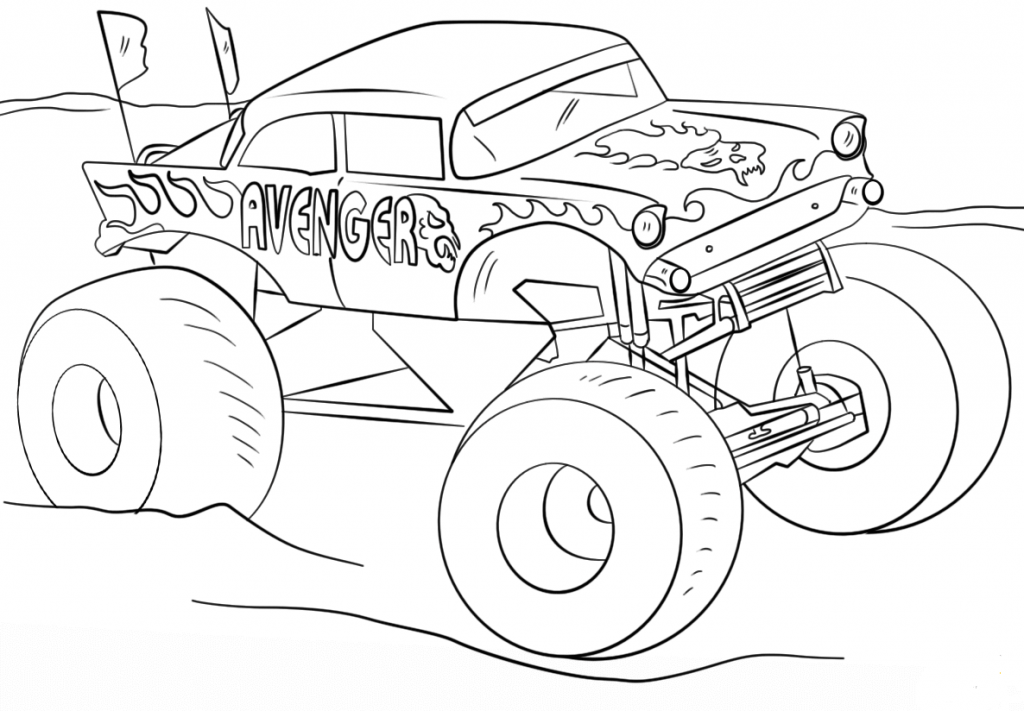 Avenger is also one of the most popular monster trucks from the Monster Jam competition. It is a pretty simple looking monster truck as it was designed way back in 2002. But this year, it will hopefully abandon its Chevy look to celebrate its 20th anniversary. We're hoping for the same.
Grave Digger From Monster Jam Coloring Page: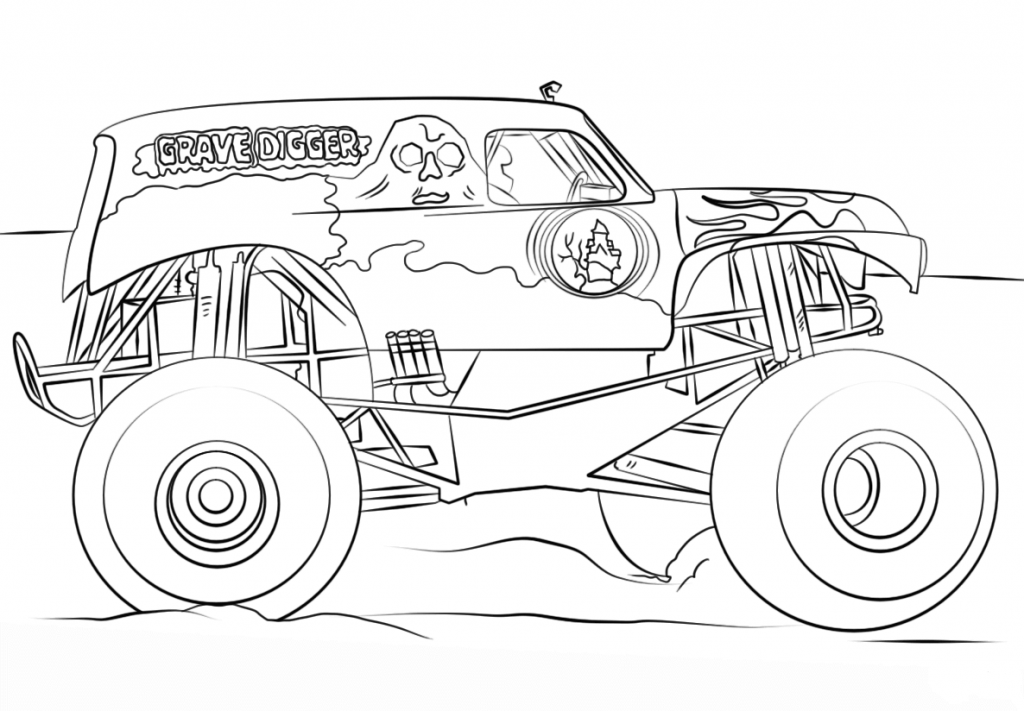 Here's a coloring page of the most happening monster trucks from the Monster Jam competition, the Grave Digger. This unique looking, or rather most good-looking monster truck has won four Monster Jam World Finals' competition, which, we believe, is the most by any team.
Grinder: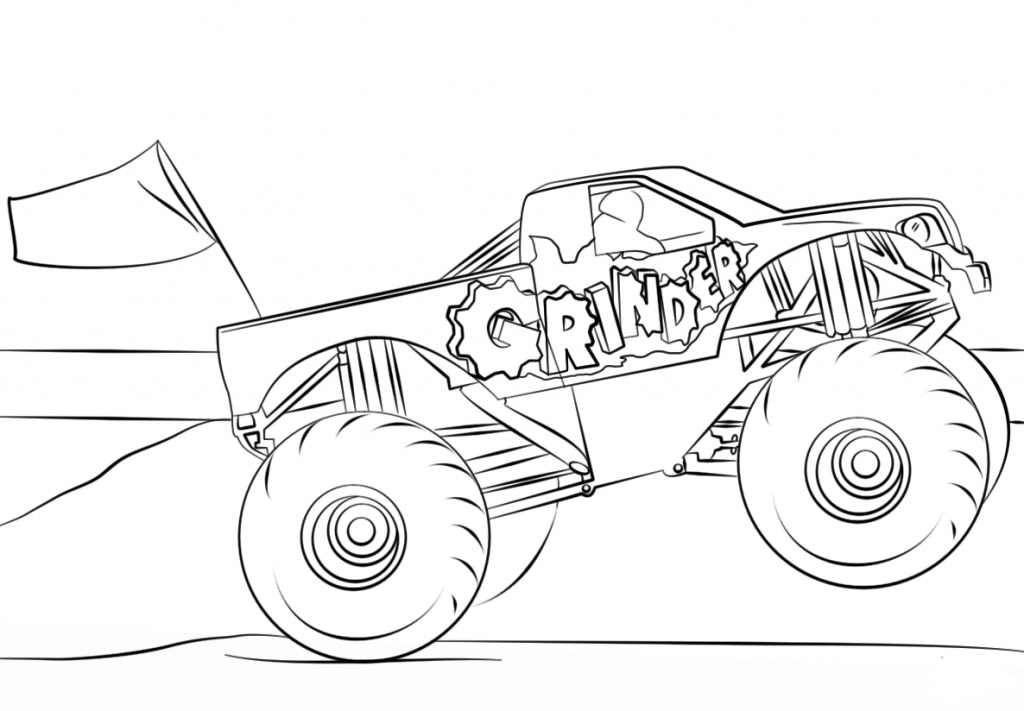 Grinder, formally known as Advance Auto Parts Grinder is a monster truck introduced in 2009. It is currently touring the Monster Jam Circuit and is extremely popular with both kids and adults alike. It's a badass truck with a red body and black wheels. The GRINDER logo makes it stand out.
Max D Monster Truck From Monster Jam Coloring Page: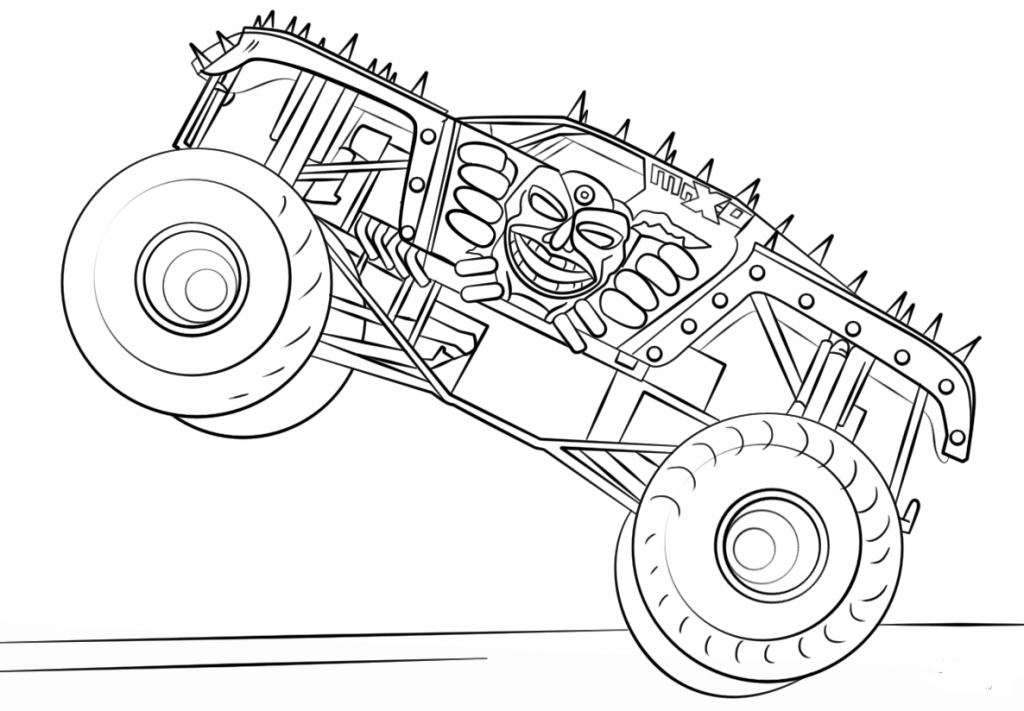 Max D, also called the 'futuristic SUV' is one of the most striking Monster Jam trucks in the circuit. It has an aerodynamic body type and silver and orange paint. We must say the fan base of Max D is growing with every passing year.
Zombie Monster Truck From Monster Jam Coloring Page: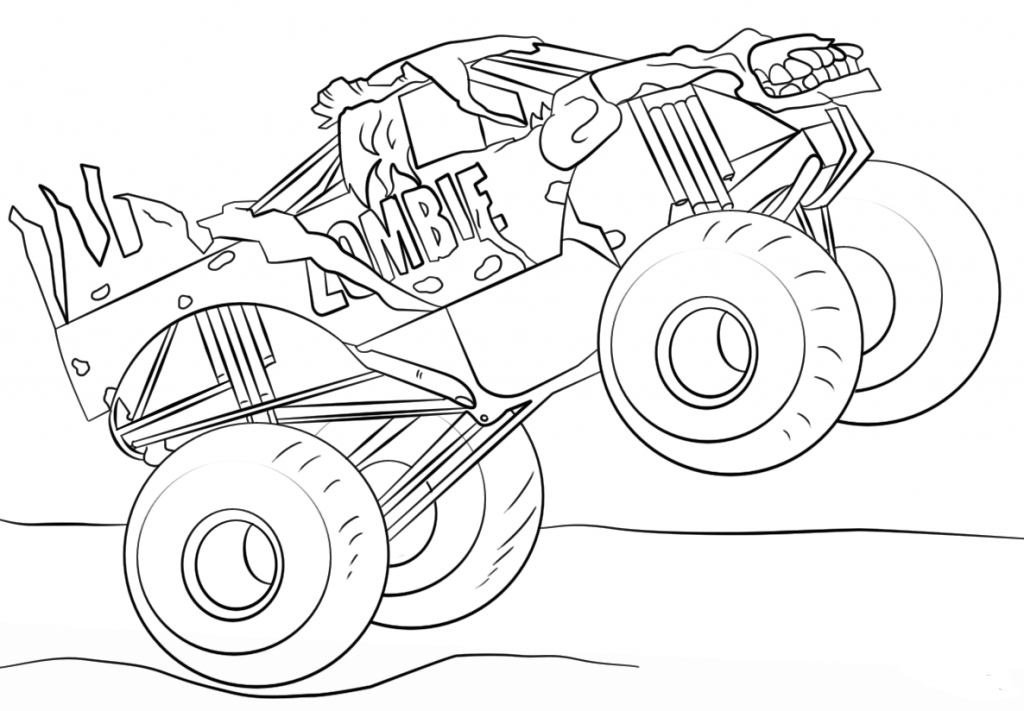 Monster Jam guys indeed listen to the call of their fans, and it was proven once again when they reintroduced Zombie, the Monster Jam truck in their competition. This truck indeed looks like a zombie, with a creepy face and a hand sticking out.
So guys, are you going to watch the Monster Jam live? Which is your favorite Monster Truck? And which of these free printable Monster Jam coloring pages did you like coloring the most? Let us know about it and more by commenting below.  And don't forget to check out our Philadelphia Eagles coloring pages