You can't be a Shopkins fan without loving the cute and beautiful Shopkins Shoppies. These Shoppies originally appeared with the cute Shopkins, but seeing their popularity, the brand launched a spin-off doll line, featuring each Shopkeeper with a unique personality.  As these Shopkins characters are so popular with the children, we decided to come up with a dedicated Shopkins Shoppies coloring pages. Take a look at our list of printable Shopkins Shoppies doll coloring sheets below.
[ Related: Shopkins Coloring Pages ]
Printable Shopkins Shoppies Coloring Pages
Bubbleisha: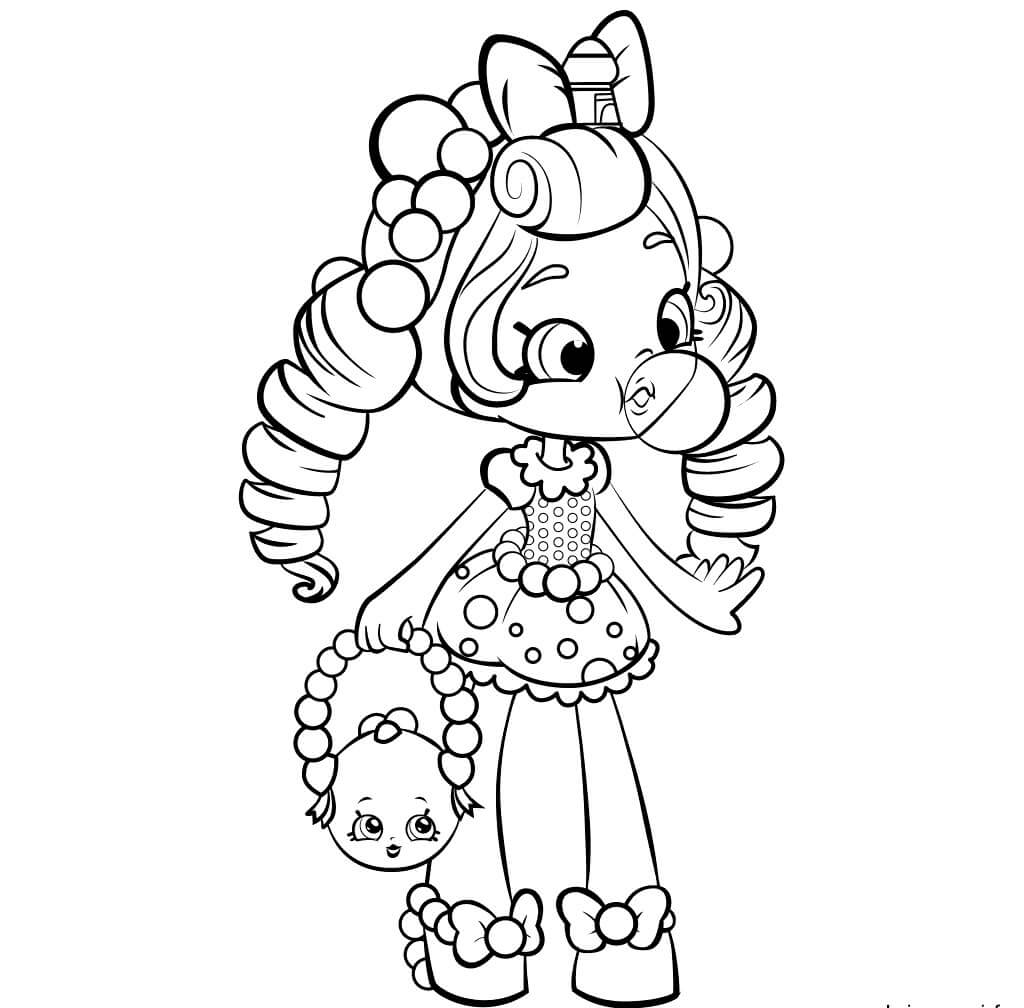 Meet Bubbleisha, one of the original Shoppies from the Shopkins series. She's a sweet and sassy shopkeeper who is always seen chewing bubblegum. This Bubblegum themed Shoppie was also included in the Happy Places Line.
to join this conversation on GitHub. Already have an account? Sign in to comment Footer © 2023 GitHub, Inc. Footer navigation Terms Privacy Security Status
Donatina: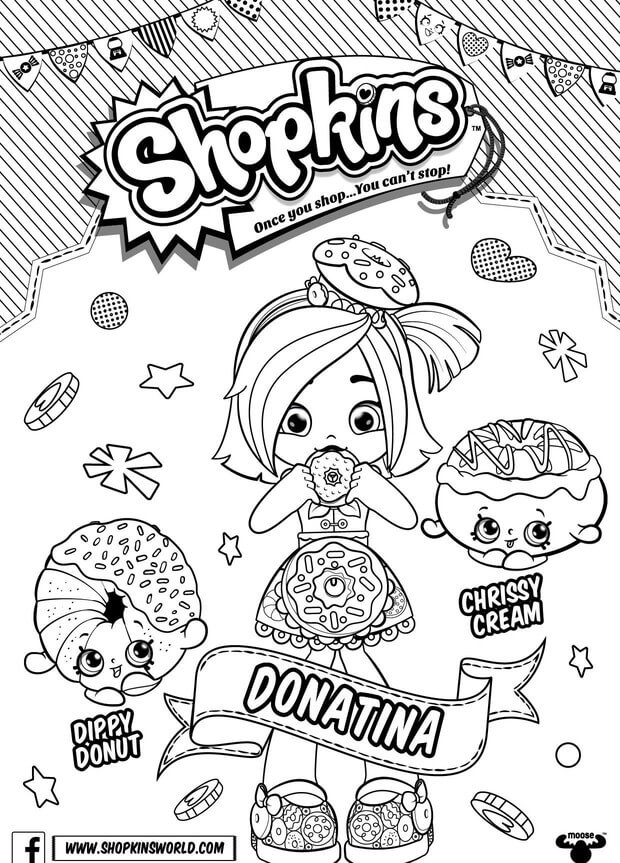 This coloring page features Donatina, a donut themed Shoppie included in the Donatina's Donut Delights playset. Donatina is a happy-go-lucky girl who eats the donuts more than she sells. She's incredibly sweet, always ready to help her friends.
Gemma Stone: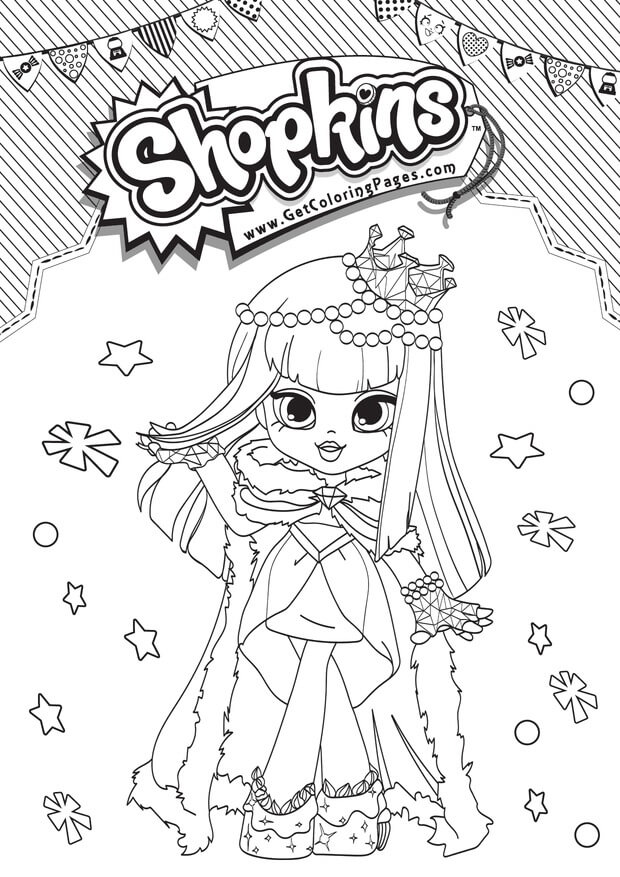 Gemma Stone, as the name implies, is a limited edition, gemstone themed Shoppie released in November 2016. Apart from the sparkling gleam, Gemma Stone also has a natural beauty which is rarely seen these days.
Rosie Bloom In Her Puppy Patio: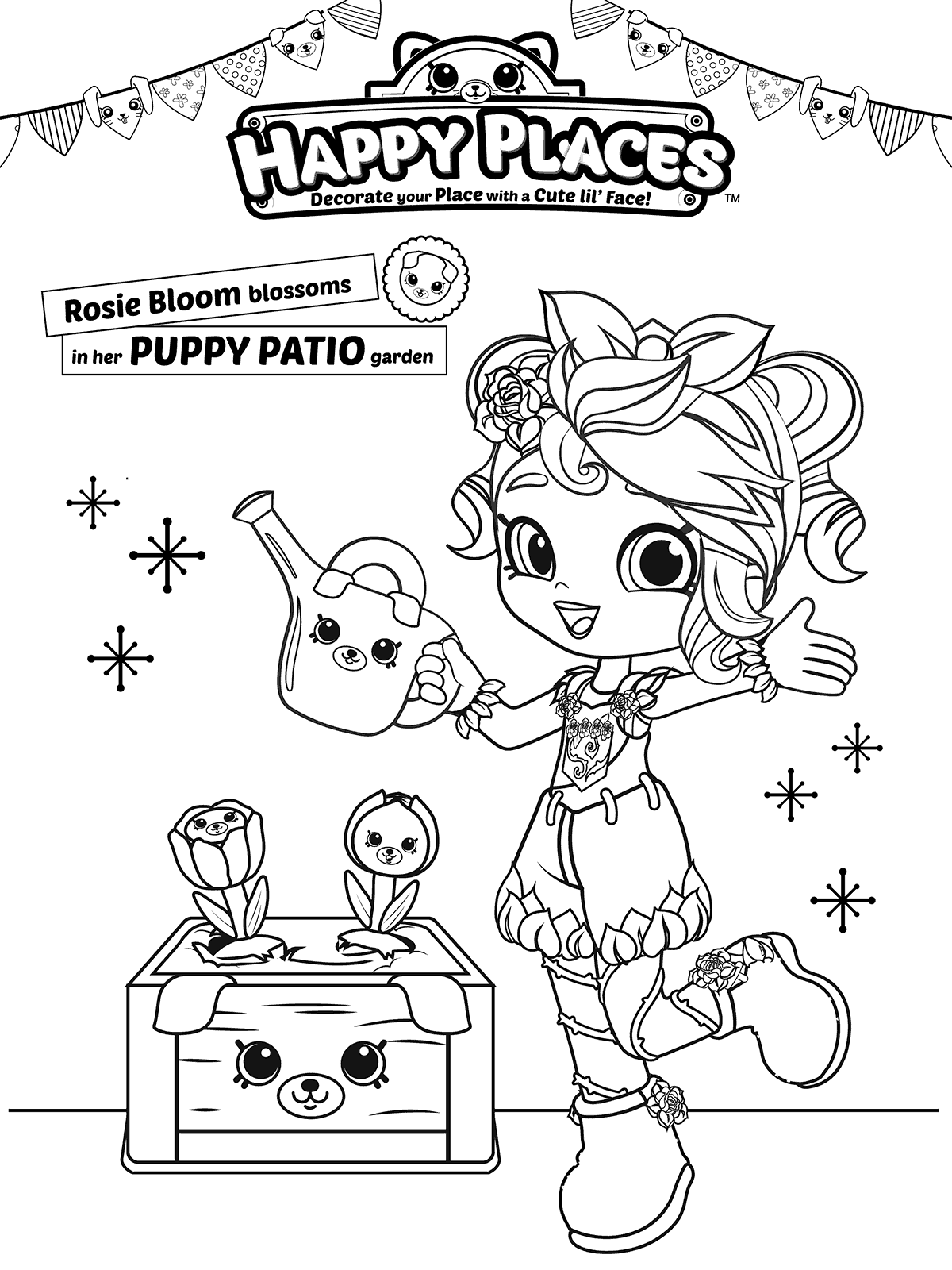 We're sure you must be aware of Shopkins Happy Places, a side range released in August 2016. This coloring page features the lovable Rosie Bloom in her patio.
Jessicake:
Meet Jessicake, one of the original Shoppies released in October 2015. We totally love how tastefully dressed Jessicake always looks. She's even very smart and sensible, qualities rarely found these days.
Jessicake Posing:
We totally love Jessicake's pose on this coloring page. It seems that she's happy about being selected to be a part of the World Vacation theme. We wonder if she'll be allowed to take her Shopkins friends Cherry Cake and Coco Cupcake with her.
Milly Mops In Her Happy Place:
Milly Mops' favorite hobby is laundering clothes and she's seen doing that in her Happy Place Bunny Laundry in this coloring page. We totally love her hairdo.
Peppa-Mint:
Here's a coloring page of Peppa Mint, an ice cream themed Shoppie released in December 2015. Peppa's favorite hobby is chilling with friends, not literally though. Don't forget to paint Peppa-Mint's hair green. That's her signature look.
[ Related: Ice Cream Coloring Pages ]
Popette: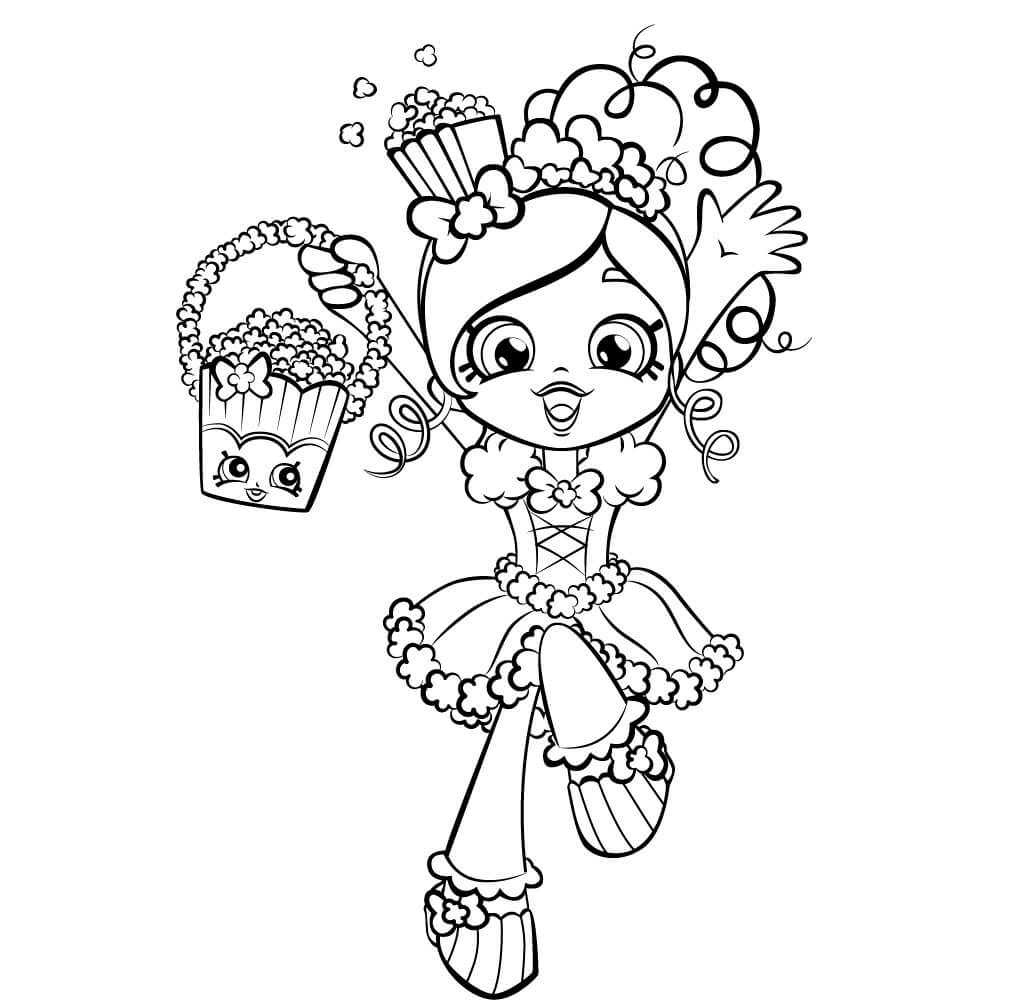 Meet Popette, a popcorn themed Shoppie who loves to have fun with her friends. She's lovable, loud, and pops her head up whenever she sees a camera around. Popette even loves talking about the latest movies.
Rainbow Kate In Her Happy Place:
Do you know what's Rainbow Kate's Happy Place? It's her Kitty Kitchen in which she spends hours creating our favorite delicacies. Even her hairdo has little pastries and cupcakes.
Rainbow Kate:
Here's a coloring page of Rainbow Kate, a cake themed Shoppie released in June 2016. This brilliant Shoppie is full of life and always on the run. She can brighten up even the gloomiest of days.
Rosie Bloom:
Rosie Bloom is a cute, garden themed Shoppie who loves being outdoors. She loves to polish her Puppy Patio with everything natural and relaxing in the sun. We even love the beautiful smile on her face.
Sara Sushi:
Sara Sushi, a sushi and rice themed Shoppie, is one of the most unique looking Shoppies in our opinion. Calm and relaxed Sara is always in tune with her inner self. However, she can go off the rails if things don't go according to her plan.
Melodine In Happy Place:
This coloring page shows Melodine enjoying in her Happy Place, which happens to be her Dreamy Bear bedroom where she plays her piano. This coloring page displays the same.
Shopkins Happy Places Coloring Page:
This coloring page displays three of the most popular Shopkins Shoppies, Melodine, Rosie Bloom, and Bubbleisha in their happy places. This coloring page is beautiful anyway and would look even better when filled with bright or pastel colors.
Bubbleisha In Her Happy Place:
Our cute, little Bubbleisha is seen relaxing in her Happy Place, which is her Bathing Bunny bathroom. She's deep in the bubbles in this coloring page and is looking pretty surprised by it.
Spaghetti Sue: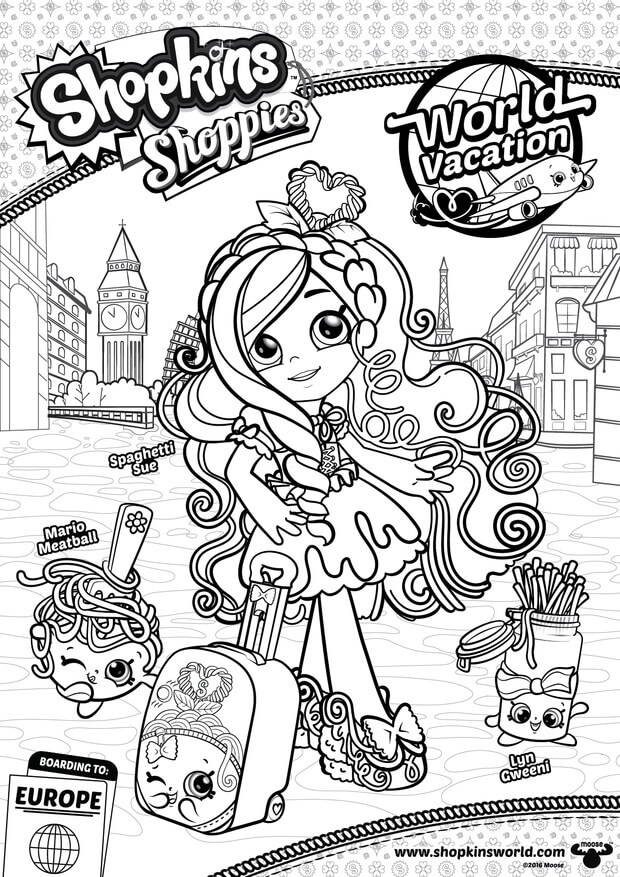 This coloring page shows Shoppie Spaghetti Sue with Shopkins Mario Meatball and Lyn Queen. Spaghetti Sue is a Shoppie from Season 8 and Happy Places Kitty Kitchen Pack. She traveled to Italy in Shopkins Season 8.
Shopkins Shoppies Coloring Page:
Here's a coloring page of three of the most gorgeous Shopkins Shoppies, Sara Shushi, Rosie Bloom and Bubbleisha. The trio is looking very happy and energetic in their respective avatars and would look even more enchanting when filled with colors.
Shopkins Shoppies Trio:
This coloring sheet features three of the original and most loved Shopkins Shoppies- Donatina, Jessicake and Peppa-Mint with their respective Shopkins. So you have a lot to color in this image, right from the Shoppies to the Shopkins and to the wonderfully detailed background.
Pam Cake:
Pam Cake (we loved the wordplay) is a pancake-themed Shoppie released in June 2016. She is an early riser and is even chirpier than the birds. She also keeps herself and others informed about the latest fashion.
We hope you enjoyed our collection of Shopkins Shoppies coloring pages to print. All the Shopkins dolls coloring images are so beautiful that we can't select one. And we believe even you must be going through a similar dilemma. So how about printing out all these Shopkins Shoppies coloring pages? After all, they're free! And don't forget to check out our Shopkins Season 7 coloring pages.