Good day kids! You must have enjoyed your Christmas and looking forward to the New Year. Winter surely is a wonderful time for festivities. Even when there are no celebrations, the snowy winter landscape turns every day into a wondrous one. To celebrate this winter miracle, today we have a collection of snow coloring pages printable for you.
Snow is formed when water droplets in the clouds freeze into ice crystals and as they gather mass they fall to the ground. Because there are air spaces in these tiny crystals, unlike rain, snow falls softly. Let's discover how the world looks and what fun things you can do when it snows, through this collection of snow coloring sheets to print.
20 Free Snow Coloring Pages Printable
Snow Falling, Boy Shoveling:
When it snows, you might have seen how the roads can get covered deep in snow. Looks how this diligent boy is shoveling the snow to clear the pathway. Reward him for his hard work by printing and coloring this page.
to join this conversation on GitHub. Already have an account? Sign in to comment Footer © 2023 GitHub, Inc. Footer navigation Terms Privacy Security Status
Sliding On Snow:
Look at the joy on the little boy's face as he slides down the snowy slope. Capture all that happy feeling through your coloring skills.
Little Boy And His Snowman: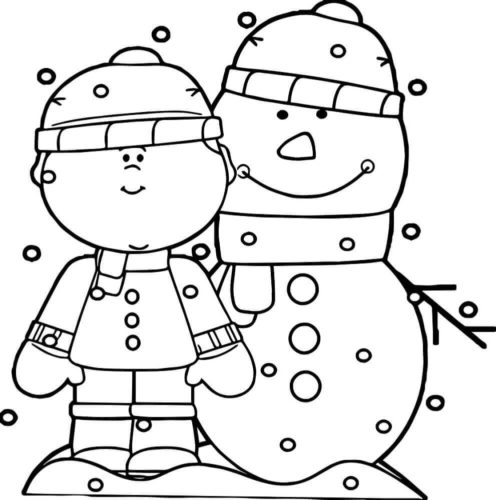 If you were unable to make a snowman on Christmas, you can still make one. Just like this kid who created this cute snowman. Make sure to color their hats in a similar shade.
[ Related: Snowman Coloring Pages ]
Children Enjoying When It's Snowing: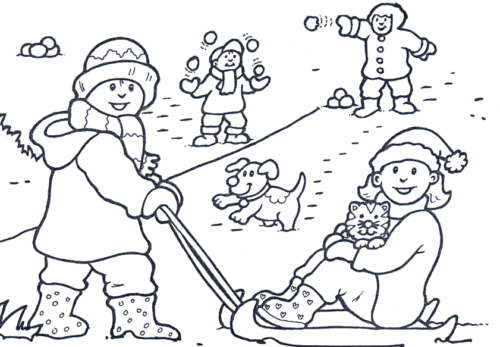 When it snows, all the children come out to play, whether it's sliding down or throwing snowballs. Think of your own playtime, as you print and color this fun scene.
It's Time For Snow Fighting:
These two kids seem to be good at snow fighting. They are so quick at making snowballs and perfect at aiming too. Look forward to your own snow-fighting as you color this page.
Curious George Tastes Snowflakes:
Curious about what Curious George is doing here, outside of the books created by H. A. Rey and Margret Rey? Like most of you, he is excited to see the snowflakes and due to his curiosity, he is trying to find out how they taste. Imagine how these snowflakes taste, as you print and color this page.
[ Related: Curious George Coloring Pages ]
Elmo Rolls A Giant Snowball:
Elmo, the red furry Muppet from Sesame Street, is here to enjoy the snowfall and has been busy building a huge snowball. Print this page and add some exciting colors to this illustration.
Snow Letters Covered In Snow:
It's an interesting and clever illustration. Don't you think so? Covering the letters that spell SNOW in the snow. Add your own creative detail with your coloring skills on this page.
Funny Boy Tasting Snow:
Looks like Curious George has found a curious little follower too. Just like him, this curious boy is also trying to taste the snow. You can print this page and add fun colors.
Hello Kitty Enjoying Snow:
Enjoying a quiet little walk in the snow, here is the popular Hello Kitty and her little friend. Can you see those snowflakes falling around them? Give this peaceful and lovely illustration some harmonious colors.
[ Related: Hello Kitty Coloring Pages ]
If There's Snow, Build A Snowman:
It goes without saying, the best thing to do when it snows a lot, is to build a snowman. Doing just that is these bunch of adventurous kids. Have a great time coloring this fun illustration.
Ice Skating When It's Snowing:
One of the best things about Winter, aside from snow is the sports we can enjoy. Like how this fellow is taking full advantage of the frozen lake to skate and lucky for him it's snowing. Give this magical moment, some magical colors.
Full Of Snowy Activities: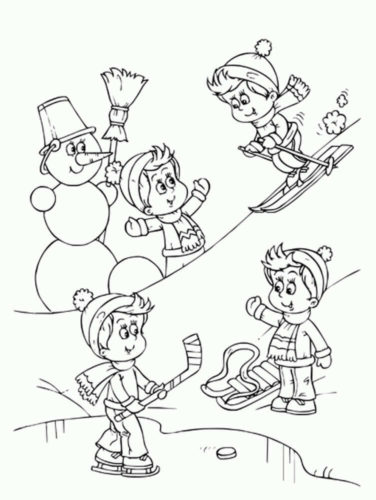 Illustrating all the sporty as well as fun activities you can enjoy in the snow, this page is full of ideas. From skiing to ice hockey and sliding or building a snowman, plan out all the adventurous things you can do as you print and color this page.
Snowfall In Town:
If you spend a moment of quiet when it's snowing outside, you can see just how beautiful everything looks covered in a layer of white snow. You can feel relaxed looking at this illustration, as you print and color this page.
A Day After Christmas: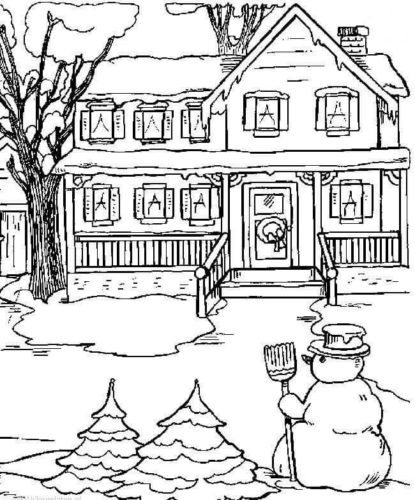 As Christmas ends, the signs of the festivities can still be seen around the neighborhood. Like the Christmas wreath on the door and the snowman still intact in the cold December morning.
Be Snow Ready, Dress Warmly:
This must be a familiar scene in your own house. Your mum making sure you are warmly dressed before you head outside to play in the snow. After all, you cannot enjoy anything, if you fall sick.
Little Boy Feels The First Snow:
You might have reacted similarly when you experienced the season's first snowfall. The boy looks with wonder when it started snowing as he was playing outside. Fill this wonderful moment with colorful details.
The World In A Snow Globe:
A creative invention, snow globes make us feel like we are watching the world from high above in the sky. You can imagine how your own house or neighborhood will look inside a snow globe, while you print and color this page.
Snowman's Little Christmas Tree: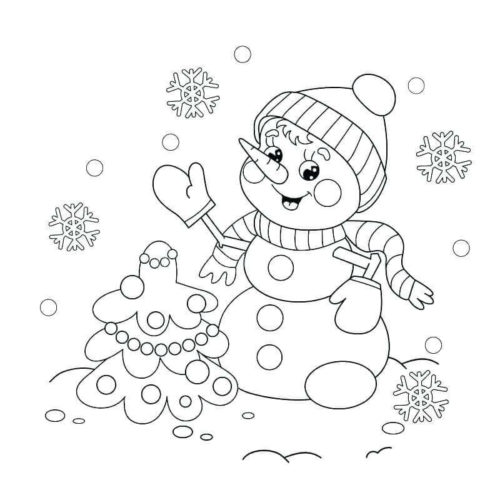 It looks like after making the snowman, the children decided to create a cute little Christmas tree to give him company. Print this page and give this curious little scene amazing colors.
A Snowy Landscape:
Much like how you enjoy playing in the snow, even in the wild, animals react curiously to the change in weather. Look at this reindeer family having a fun time running around in the snow-covered landscape.
[ Related: Reindeer Coloring Pages ]
With that fun reindeer illustration, we have come to the end of this collection of snow coloring pages to print. As much fun as it is to play in the snow, be sure to wear proper winter clothes before heading out. Remember to spread the joy and happiness around you; let no one feel alone this festive season.