"Naruto", a popular manga and anime series revolves around ninjas with superhuman abilities. It mainly narrates the story of Naruto Uzumaki, the titular character who dreams of becoming the Hokage. If you are a huge fan of Naruto, both character and series like us and want to relive the tale of love, hate, rivalry, and friendship, check out these free printable Naruto coloring pages. We've got you a comprehensive list of 25 Naruto coloring sheets below.
[ Read: Anime Coloring Pages ]
Free Printable Naruto Coloring Pages
Printable Naruto Coloring Page: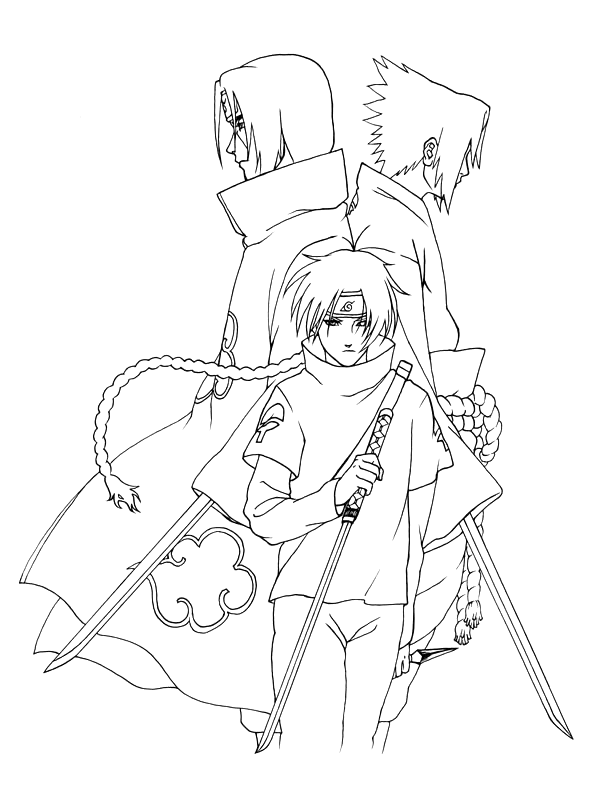 Here's a printable coloring page of Naruto and his friends. The trio is looking intense, and it seems they're going for a duel. The strength and stealth of these ninjas will definitely ensure victory. And to encourage them, how about filling some colors in their picture.
to join this conversation on GitHub. Already have an account? Sign in to comment Footer © 2023 GitHub, Inc. Footer navigation Terms Privacy Security Status
Kabuto Yakushi:
Meet Kabuto Yakushi, the young man who spent most of his life working as a spy for different countries, individuals, and organizations. His skills in medicine and intelligence gathering attracted Orochimaru's attention, and he made him his right hand.
Rikudou Sennin: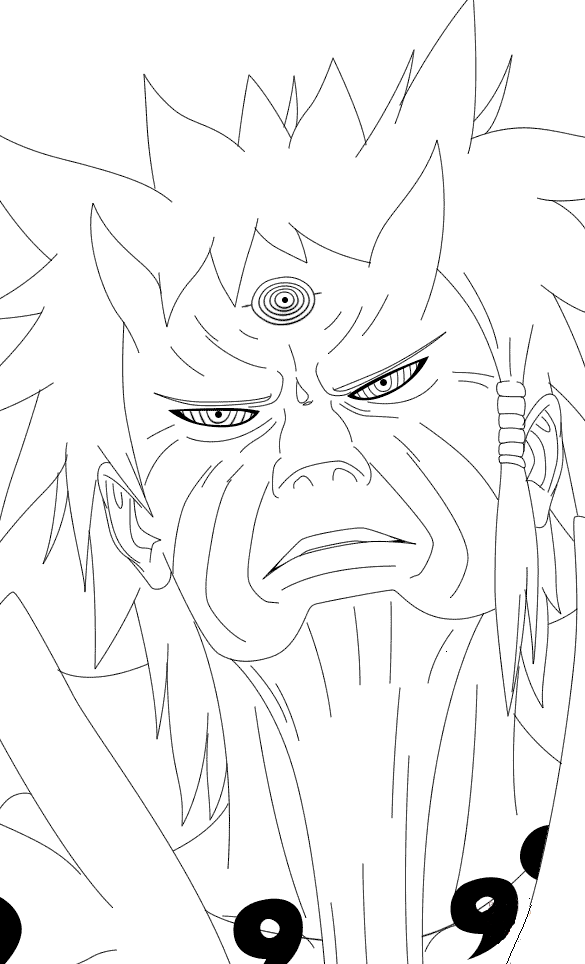 This coloring page features Rikudou Sennin, known as Hagoromo Ōtsutsuki in the Japanese version of this series. Rikudou Sennin is known to everyone as the Sage of Six Paths as he was once a legendary god-like figure who created the ninja world.
Naruto With The Nine-Tailed Fox: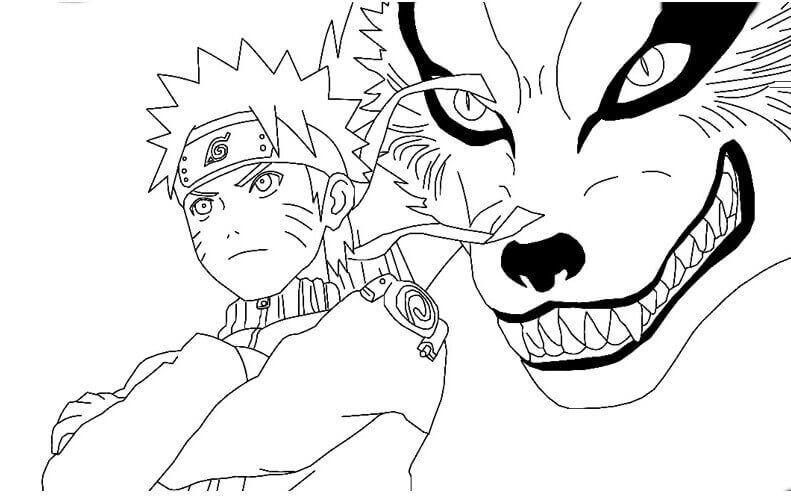 This coloring page features Naruto with the Nine-Tailed Fox.  The nine-tailed fox is actually Kurama, who was regarded for centuries as being the mindless monster. People would often use him as a tool to create war and hate humans. But with Naruto's attempt, Kurama's changed his outlook towards humans.
[ Read: Fox Coloring Pages ]
Deidara: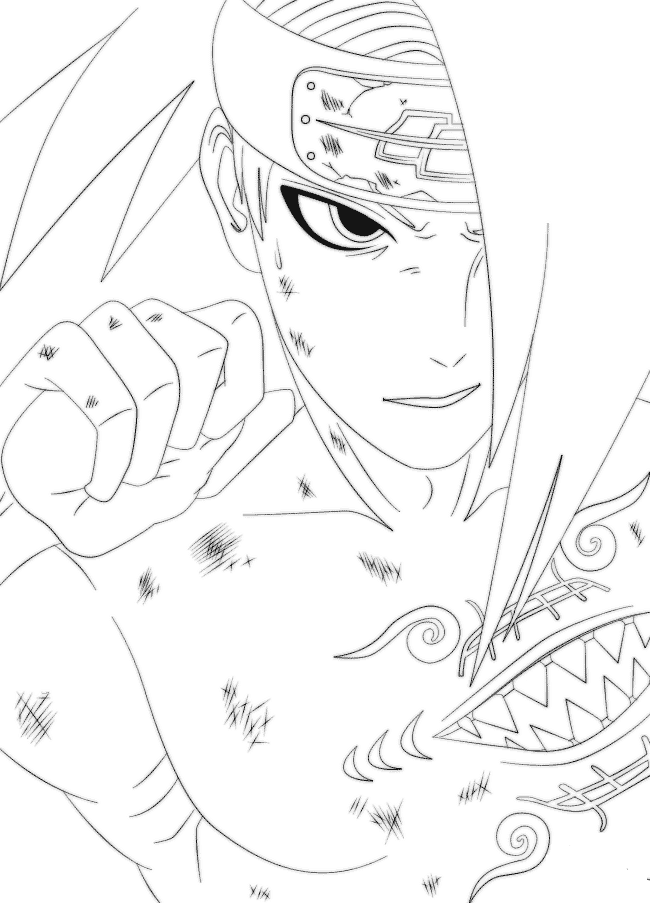 Here's a coloring page of Deidara, a member of the Explosion Corps and S-rank missing-nin from Iwagakure. Initially, Deidara showed a cool and relaxed attitude, who would never lose his calm even in the most intense situations. But now, Deidara becomes explosive even at the smallest of things.
Himawari Uzumaki:
Meet Himawari Uzumaki, the direct descendant of the Hyūga clan, member of the Uzumaki clan and a young citizen of Konohagakure. This young girl shares a striking resemblance with her mother, with blue hair, blue eyes, and straight bangs.
Kakashi Hatake:
This coloring sheet features Kakashi Hatake, a shinobi of Konohagakure's Hatake clan. Kakashi is one of the most talented ninjas and is often look to for leadership and advice, despite his personal hatred for responsibilities.
Madara Uchiha: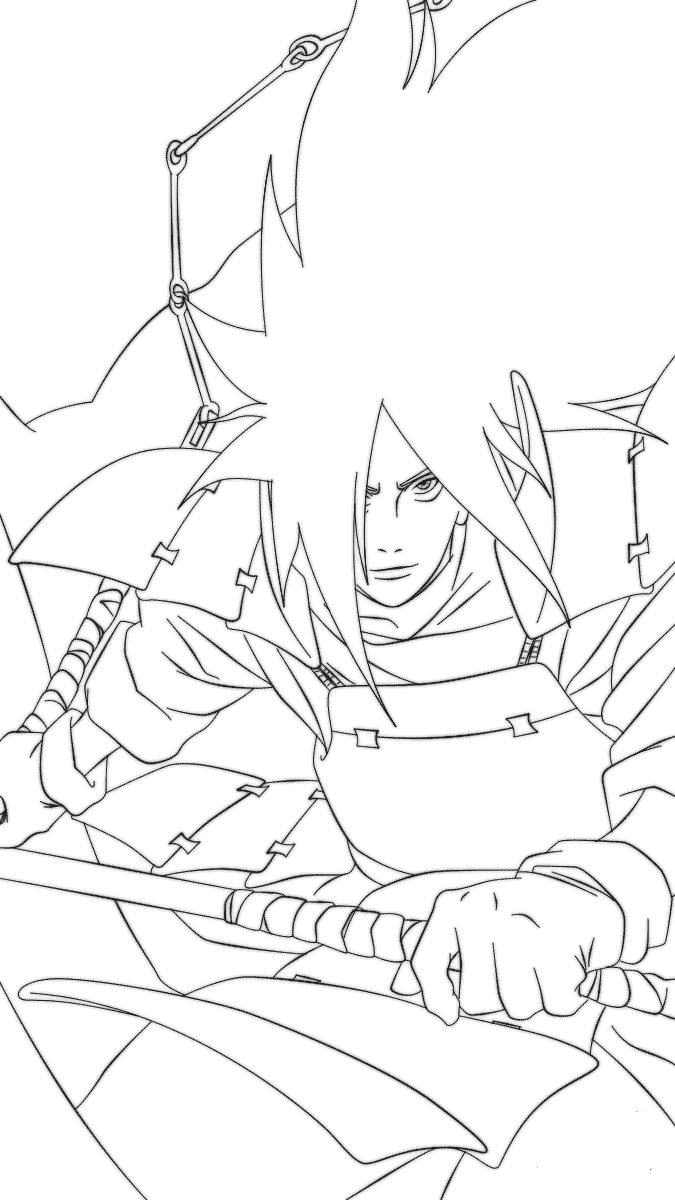 Here's a coloring sheet of Madira Uchiha from "Naruto" the legendary leader of the Uchiha clan and the founder of Konohagakure, along with Hashirama Senju, who is right now his rival. They founded Konohagakure with the intention of bringing an era of peace, but unfortunately, things didn't turn out the way they wanted.
Minato Namikaze:
Meet Minato Namikaze, the fourth Hokage or Fourth Dire Shadow of Konohagakure. Minoto was renowned for his speed and agility, but unfortunately, sacrificed his life during the Nine-Tailed Demon Fox's Attack to transfer a part of Nine-Tails into his newborn son, Naruto Uzumaki.
Naruto As Hokage: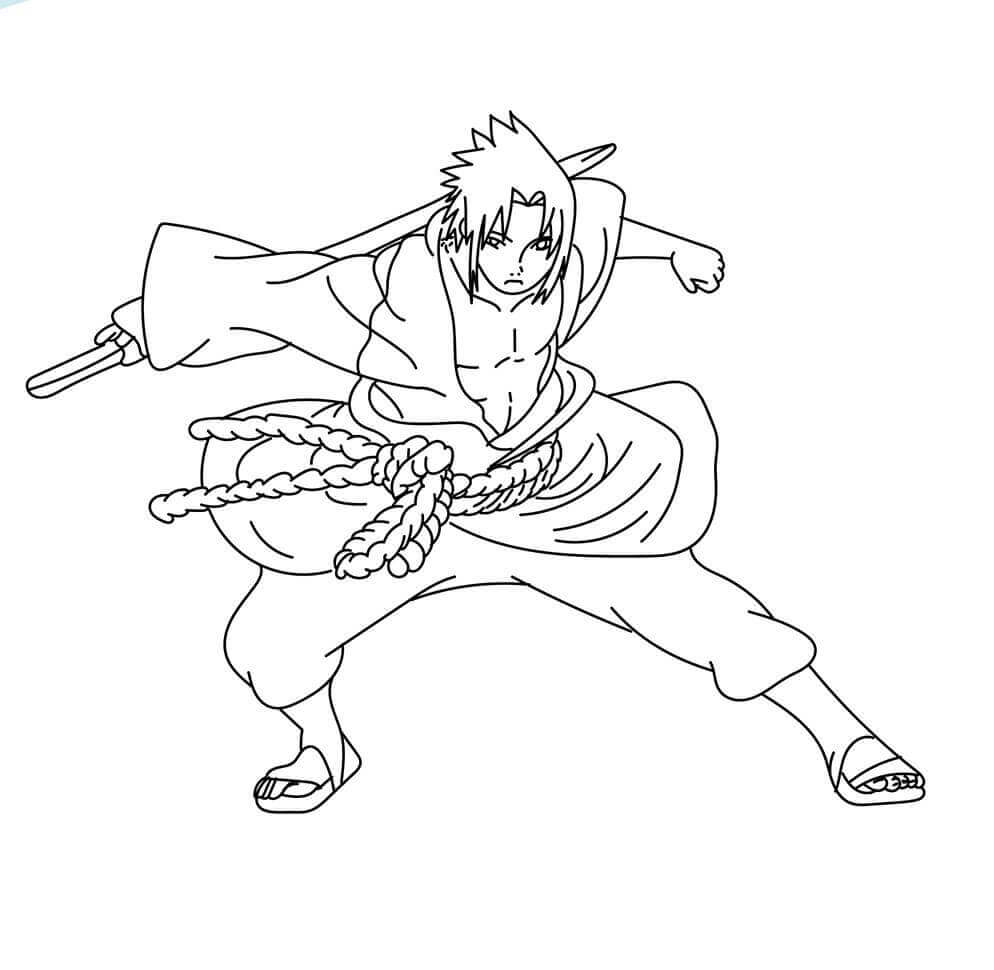 This coloring page features Naruto as Hokage. The Hokage, meaning fire shadow is a title bestowed on the leader of the village. The Hokage is the strongest shinobi in the village, with over 7 Hokage in the village's history.
Gaiden 703: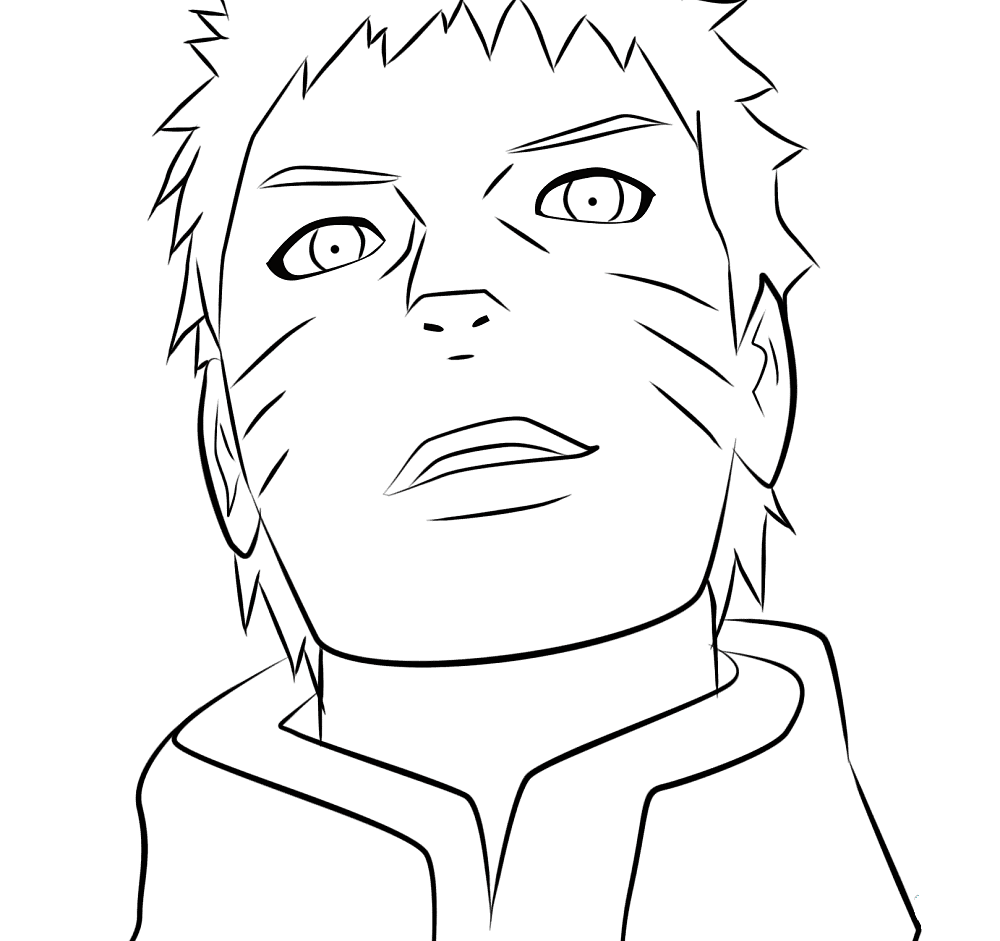 Here's a Naruto coloring page from the chapter "Naruto Gaiden 703". Make this coloring sheet stand out by filling it in the signature shades.
Rasengan:
This coloring page features Rasengan, a ninja created by Minato Namikaze based on the Tailed Beast Ball. Rasengan is believed to be stronger than Chidori and does not require hand seals to perform. Neither does it require chakra to sustain.
Sakura Haruno:
Here's a coloring page of Sakura Haruno, the only child of Mebuki and Kizashi Haruno. Sakura's childhood was ordinary, and was even bullied for her large forehead. However, she rose above everything to become the strong personality that she is today.
Sasuke Uchiha: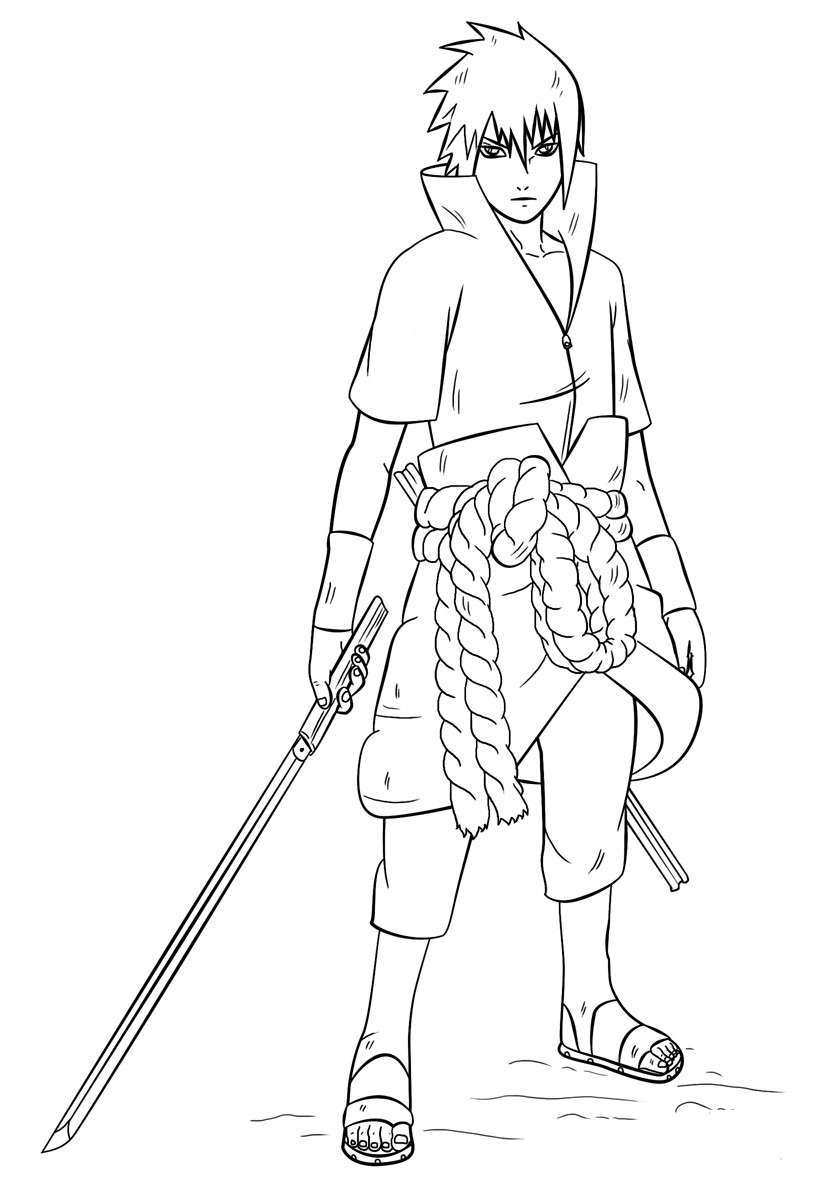 Here's a coloring page of Sasuke Uchiha, one of the last member of Uchiha Clan. Sasuke's mission in life is to avenge Itachi, who slaughtered their clan. However, his years of seeking vengeance made him irrational and demanding. He even isolated himself from other, who branded him as an international criminal.
Tenten:
Here's a coloring page of Tenten, member of Team Guy and a kunoichi from Konohagakure. Ever since Tenten was a student in the Academy, she wanted to become a legendary kunoichi, but things didn't go as planned when she realized that she did not have the necessary chakra control.
Toneri Otsutsuki:
The character you see here is Toneri Ōtsutsuki, the sole survivor of Ōtsutsuki clan's branch family and a descendant of Hamura Ōtsutsuki. Toneri's hatred towards humankind and plot to destroy humanity wreaks havoc on everyone.
Itachi Uchiha:
Here's a coloring page of Itachi Uchiha, a prodigy of Konohagakure's Uchiha clan who also served as an Anbu Captain. However, Itachi became an international criminal after he murdered the entire clan, leaving out just his younger brother, Sasuke.
Kisame Hoshigaki:
Kisame Hoshigaki, also called the Monster of the Hidden Mist, who was initially a shinobi of Kirigakure's Hoshigaki Clan, but became a S-rank missing-nin after joining the Seven Ninja Swordsmen of the Mist. He even joined Itachi Uchiha when the Itachi joined Akatsuki.
Sasuke Uchiha With The Serpent:
This coloring page features Sasuke Uchiha with the giant snake, whom he summoned himself to help him fight. Sasuke has a cool and withdrawn nature, which is quite visible in this coloring page. You can see the boredom and detachment in his eyes.
Naruto In Action:
This coloring page shows Naruto, the ninja in action. Naruto, the ninja, is assigned to Team 7. Naruto Uzumaki, a young orphan ninja with blue eyes, blonde hair, and whisker on the cheeks aspires to become Hokage one day. He appears in the show, wearing a bright orange jacket. Naruto is a full of spirit and life, but at times, he feels a bit lonely when he's rejected by people.
Naruto In A Duel:
This coloring page features the fierce and magnanimous Naruto. You can see determination and strength in Naruto's eyes as he prepares to fight. With whom do you think Naruto is going to fight?
Naruto Shippuden:
This coloring page features all the characters of "Naruto Shippuden", which is literally called "Naruto Hurricane Chronicles". This series was originally aired in Japan, but people access it legally through other sites, like Hulu and the Crunchyroll.
Gaara Of The Sand:
This coloring page features Garran, the shinobi of Sunagakure who was made the One-Tailed Shukaku even before he was born. This made the villagers and commoners fear him as a monster and nobody to connect to. Thus, Gaara grew up hating everyone.
Toneri Otsutsuki:
Here's another coloring page of Toneri Otsutsuki in action. Toneri was born into the Branch family, which led his eyes being sealed in the Energy vessel. Even Toneri carries extremes hatred in his heart and wishes to destroy humanity.
Orochimaru: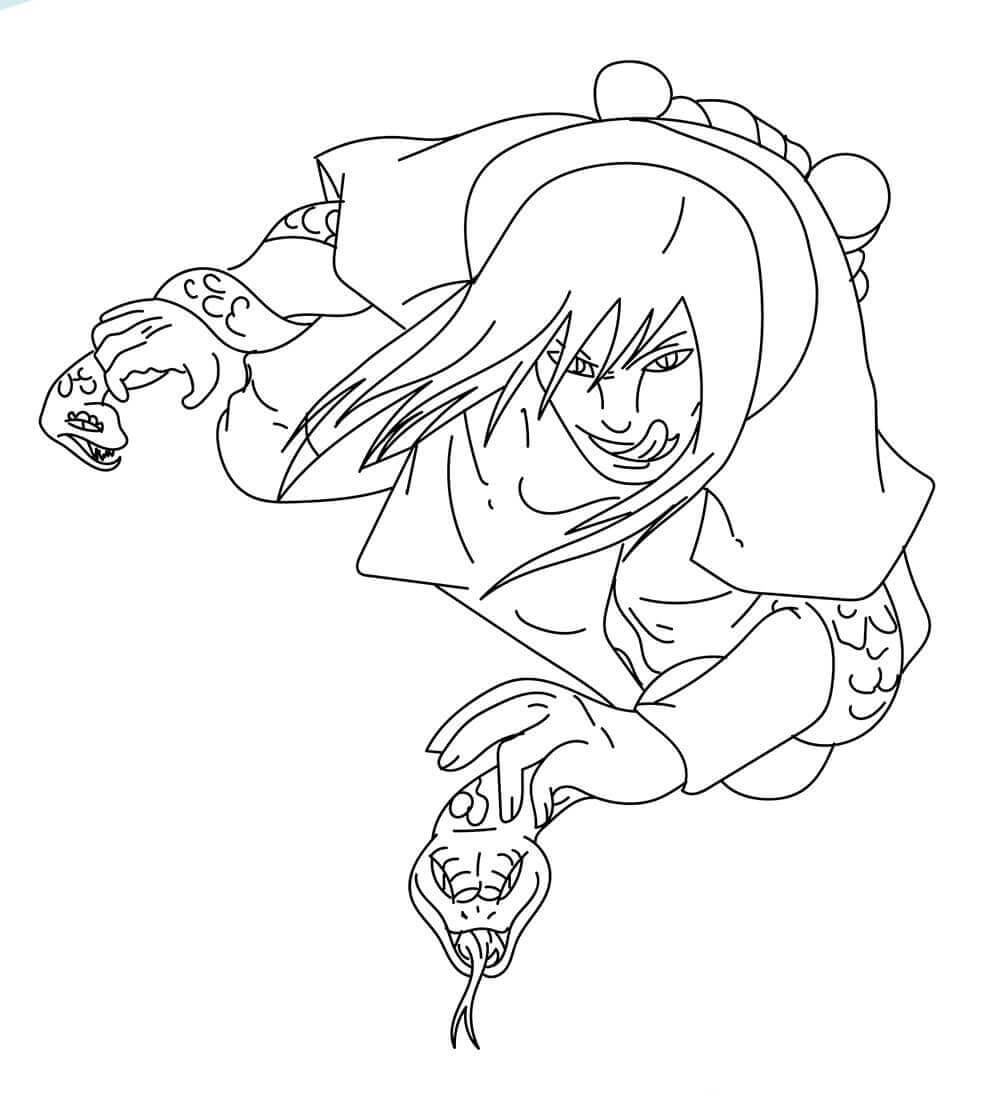 This coloring page features Orochimaru, one the legendary Sannin whose ambition is to learn all the secrets of the world. Orochimaru also wants to attain immortality, so that he can accomplish all his desires and tasks.
These were just a handful of many free printable Naruto coloring pages. We'd be updating the article with new Naruto coloring sheets, so stay tuned with us. And you can even check out our Puppy Dog Pals coloring pages in the meantime.