As young kids, we often look at any animation and simply refer to them as cartoons. But did you know that there are different types of animations? Hand-drawn, stop-motion, 3D computer animation, and several others. With the advancement in technology and innovation, the techniques of animation have evolved as well. Today, in our topic, we will be discussing a form of animation that you can see in the Pokémon or Dragon Ball Z series. We are talking about anime – a form of animation that defines the style used for animation in Japan.
One can usually identify an anime by such characteristics as graphics featuring colorful styles, characters that are lively, and stories that explore fantastical themes. What sets anime apart is the realism of settings, utilization of camera techniques, and designing of the characters with large, emotive eyes. Japan has over 400 production studios like Studio Ghibli and Toei Animation, churning out world-class anime shorts, series, and features. Without further delay, let's start this animated journey through this printable collection of free printable anime coloring pages.
34 Free Anime Coloring Pages Printable
Alexandra Garcia From Kuroko's Basketball: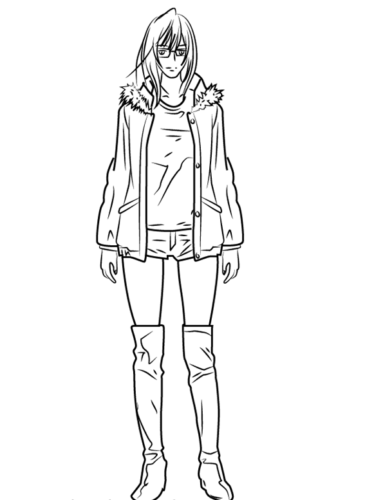 to join this conversation on GitHub. Already have an account? Sign in to comment Footer © 2023 GitHub, Inc. Footer navigation Terms Privacy Security Status
We begin our anime collection with Kuroko's Basketball, one of the popular Japanese sports manga series. Manga is a Japanese form of graphic novel storytelling. Kuroko's Basketball showcases the journey of a high school team's effort to reach the national tournament. Here we have Alexandra Garcia, a retired WNBA player turned teacher.
Read: Basketball Coloring Pages
Bunny Anime, Happy Anime: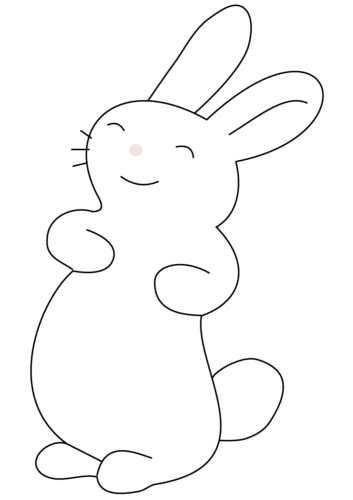 After that illustrative and detailed anime, we have a pretty simple illustration of a bunny on this coloring page. The entire bunny has been expertly sketched using just a few simple strokes. You can even tell that the bunny is happy by the expression on its face.
Read: Bunny Coloring Pages
Cute Anime Baby Girl:
From an animal anime, we now move on to a baby girl. Look at those large expressive eyes of this beautifully styled baby girl anime. Bring out the details and cuteness of this illustration with your coloring skills.
Read: Baby Coloring Pages
Anime Ballerina:
When you look at a ballerina dance, it all seems so light and effortless. But it takes a lot of hard work and rigorous training to achieve that level of perfection. Trying to become a world-class ballerina, here we have a young anime ballerina working to get her posture right. Encourage her by printing and filling this illustration with inspiring colors.
Stylish Anime Boy In A Suit:
If the young girl's dream was to be a ballerina, this young boy is all set for a career in the world of modeling. Look at the stylish suit he is wearing and his posh hairstyle. Print this coloring page and give this handsome boy some impeccable colors.
Anime Boy Dressed In A Costume:
The world of anime is filled with loyal and to some extent obsessive fan bases. There are special events held where fans turn up dressed as their favorite anime characters. This boy here has decided to turn up as a character that seems to be inspired by a feline creature.
Anime Bunny With Cute Eyes: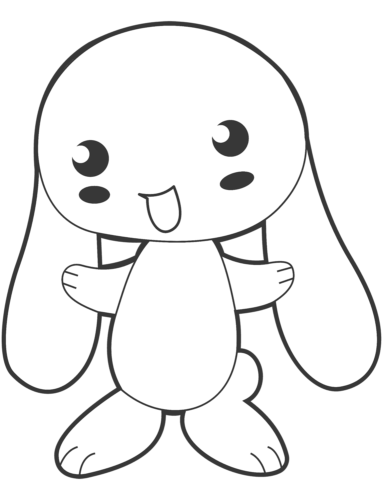 From the earlier simple yet expert anime bunny illustration, here we have an anime bunny with far greater detailing. Make sure to bring out every tiny detail like the emotive eyes, the tongue sticking out and limbs with divided digits with your coloring skills.
Winking Anime Cat: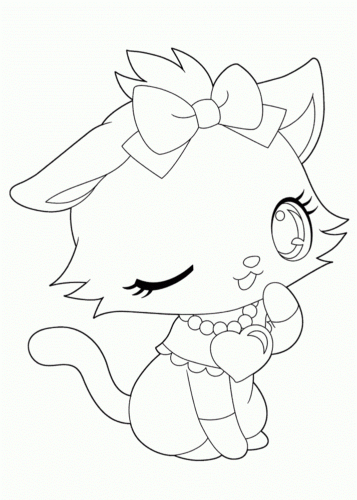 This anime animal is as much fun as it is cute. Unlike the bunny, this anime cat is a little naughty too. Playfully winking at you, this cute anime cat is having a fun time teasing you as you try to color her.
Read: Cat Coloring Pages
Anime Lady In Floral Costume: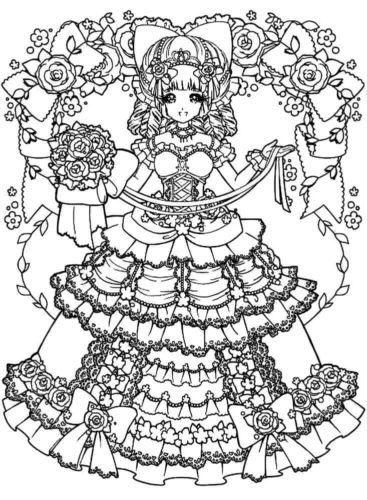 After mostly easy illustrations of different anime characters, we now bring you an intricately detailed anime lady. Dressed in a beautifully designed floral gown, this sophisticated anime lady is waiting for your expert coloring skills to come alive in bright and vibrant colors.
Anime Fairy, Celestial Beauty: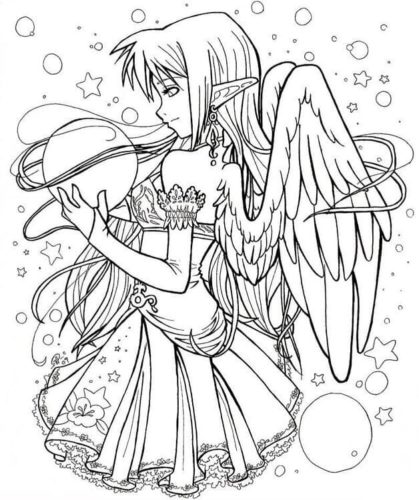 You have seen the anime version of animals and humans, here we have an interpretation of another being. This time, it's a celestial being – an anime fairy. Surrounded by stars and planets, this elegant anime fairy has large wings. Print this coloring page and fill each detail with otherworldly colors.
Anime Girl Sat In A Pile Of Cushions: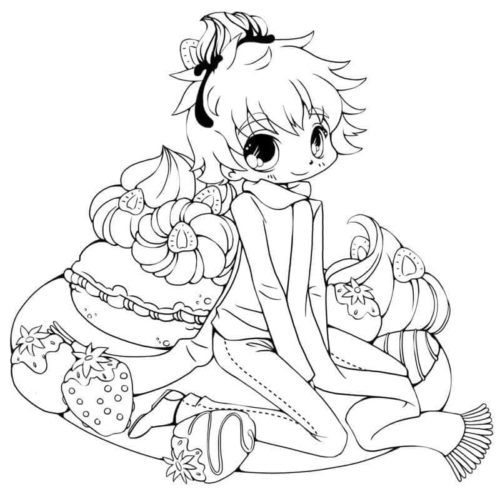 When it's cold and chilly, there's nothing better than to put on warm clothes and curl up cozily in your room. That's exactly what this anime girl is doing. She is keeping warm by surrounding herself with her stylish and fuzzy cushions.
Anime Girl Dressed As A Witch For Halloween:
October isn't far away. Once it's October, it will be time for the fun, scary, and spooky Halloween festivities. One of the fun things to do during Halloween is to dress up in costumes. This anime girl is on point dressing up as a witch for Halloween last year. You can think about your own costume while you color her.
Read: Halloween Coloring Pages
Anime Girl Wearing An Elaborate Headdress:
Whether it's a costume or regular daily wear, dressing according to the occasion is key to dressing right. With the theme of the classic styling, this beautiful anime girl has put on an elaborate headdress to go with her nice gown. Ensure that she looks spectacular by filling this illustration with enchanting colors.
Astro Boy Coloring Page:
A popular 1960s anime series turned into a 2009 film, Astro Boy, was created by Osamu Tezuka. It is about an android boy with human emotions and great powers trying to find his life path after being abandoned by his creator.
Chic Kawaii, Cuteness Overload:
Anything that has a characteristic of being cute and charming, whether human or inanimate objects, is termed as Kawaii in Japan. Illustrated here are some of the examples of such chic kawaii characters.
Cute Anime Couple Holding Hands:
Another example of being Kawaii is couples wearing similar clothes. Look at this cute anime couple smiling as they hold each other's hands on this coloring page.
Goku From Dragon Ball Series:
If you are a fan of the Dragon Ball series, then you will be able to easily identify this illustration. Yes, it's Son Goku, the lead protagonist of the series created by Akira Toriyama. Belonging to the alien race called the Saiyans, Goku becomes the mightiest guardian of his adopted home, Earth.
Read: Dragon Ball Z Coloring Pages
Hamtaro, The Hamster Anime:
Created by Ritsuko Kawai, Hamtaro entails the adventures of the titular hamster anime. He goes on this fun adventure along with different hamsters. Look at those big cute eyes of Hamtaro on this coloring page.
Haruko Haruhara, Pink-Haired Alien From FLCL Series:
The central character from the Japanese anime titled FLCL, Haruko Haruhara is an alien with a unique pink hair. But she is not exactly a good character; she's more like an antagonist. The curious laugh illustrated here shows her sociopathic personality.
Himura Kenshin From Rurouni Kenshin Manga: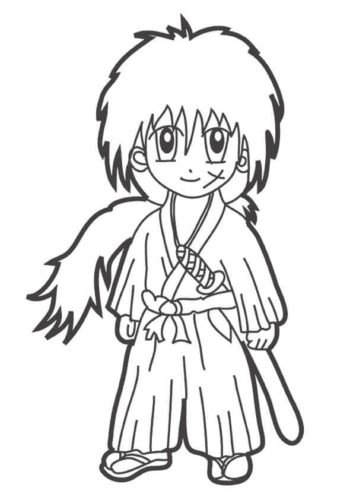 We are now going back in time to Japan's Meiji period to meet Himura Kenshin, the protagonist of Rurouni Kenshin anime. The story follows the life of Kenshin, who was once a legendary assassin.
Kakashi Hatake From Naruto:
Illustrated on this coloring page is the teacher of the main characters of the Naruto anime series, Kakashi Hatake. He is extremely loyal to his friends as well as his students of Team 7.
Read: Naruto Coloring Pages
Kawaii Anime Girl Swirling:
Someone looks happy on this coloring page. It's the Kawaii anime girl swirling away with joy. She must have had a good day today. Add to her joy by printing and filling this illustration with ecstatic colors.
Read: Coloring Pages For Girls
Kawaii Anime Girl Holding A Bouquet:
Here's another Kawaii anime girl who looks wonderfully joyous as well. It seems she has received a bouquet of roses from her admirer. Look at her holding the flowers close to her heart. Fill this lovely illustration with rosy colors.
Kirarin Revolution Characters:
An award-winning manga series, Kiranin Revolution follows Kirari's adventure along with Seiji and Hiroto in the world of idols. Idols are entertainers in the field of music, especially popular category aka J-pop or Japanese pop.
Koichi Kawahara From Kuroko's Basketball:
The second character from Kuroko's Basketball in today's collection is Koichi Kawahara. Belonging to the team of Seirin High, Kawahara is still a beginner when it comes to his playing skills. While Kawahara maybe a beginner, make sure to fill his illustration with your expert coloring skills.
Konata Izumi From Lucky Star:
The protagonist of the Lucky Star series, Konata Izumi is an outgoing and mischievous character with tomboyish traits. Print this coloring page and give her an eccentric set of colors.
Lelouch Lamperouge From Code Geass: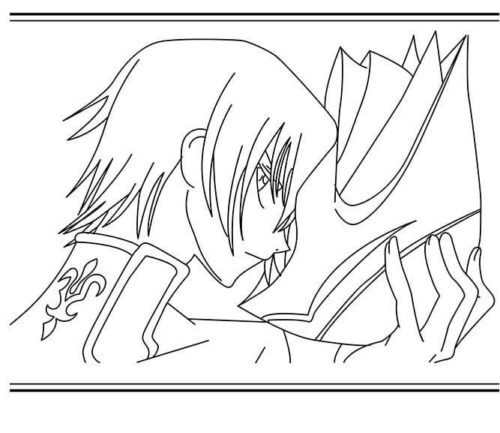 A stylish and visually appealing character, Lelouch Lamperouge is the protagonist of the anime series Code Geass: Lelouch of the Rebellion. The story is about a former prince starting a resistance to overcome the imperial monarchy. The illustration shows Lelouch removing his helmet, revealing his face.
Pikachu From Pokémon:
Perhaps one of the most popular characters in recent times, Pikachu is a Pokémon species conceived and finalized by Atsuko Nishida and Ken Sugimori, respectively. Created by The Pokémon Company, Pikachu is yellow in color, resembles a rodent, and possesses electrical abilities.
Read: Pokemon Coloring Pages
Sailor Moon Girls:
This popular anime series features a schoolgirl, Usagi Tsukino, as the protagonist who transforms into a Sailor Moon and forms a Sailor Guardians group. Together they fight off enemies from stealing the Silver Crystal and destroying the Solar System. Print this coloring page and give this group of sheroes some confident colors.
Read: Sailor Moon Coloring Pages
Seijuro Akashi From Kuroko's Basketball:
A prominent figure from the Kuroko's Basketball series, Seijuro Akashi is an exemplary and formidable captain of the Generation of Miracles. You can see the steely resolute in his expression on this coloring page. Make sure to bring out this expression when you are coloring this illustration.
Shinji Koganei From Kuroko's Basketball:
The last character from Kuroko's Basketball series in today's collection is Shinji Koganei. An all-rounder with an energetic personality and a dependable player in any match, Koganei plays for the Seirin High team. He is considered to have the ability to shoot the basket from anywhere in the court. Color this all-rounder player with your equally talented coloring skills.
Trendy Anime Couple:
After the cute kawaii anime couple, we now bring you a fashionable and trendy anime couple for you to color. From the hairstyle to the clothes, it is pretty evident these two are well-versed with the latest fashion trends. Give this trendy anime couple some cool set of colors.
Vash the Stampede From Trigun Manga Series:
Created by Yasuhiro Nightow, Trigun is a manga series chronicling the adventures of an outlaw named Vash who has a bounty on his head for 60 billion "double dollar". The story takes place on a planet known as No Man's Land where Vash overpowers bounty hunters and assassins in skilled gunfights. Print this page and give this infamous character a touch of adventurous colors.
Winry Rockbell From Fullmetal Alchemist Series:
One of the cool characters from the Fullmetal Alchemist series, Winky Rockbell is a young mechanic. She is the childhood friend of the main characters of the series, Edward and Alphonse Elric. Fill this illustration of the teenage mechanic with some trendy metallic colors.
With that "mechanical" illustration we have reached the end of today's artful printable collection of coloring sheets inspired by anime. While anime has always retained high popularity in Japan, its popularity around the world has been nothing short of phenomenal. The 1988 film Akira and TV series in the 1990s like Pokémon and Dragon Ball Z piqued the interest of the western world. This has only increased with the advent of the internet and easy access through platforms like Netflix. You can watch some of your favorite anime series or films while you print and color this entertaining collection of anime coloring pictures to print.