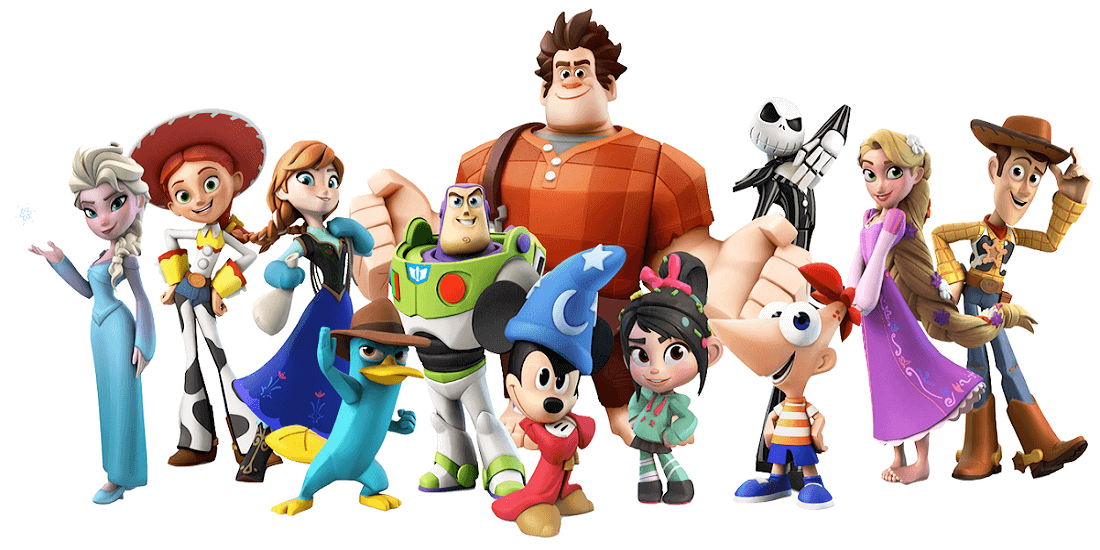 Can you imagine a world without Disney? We are sure you might not be able to do so. From the cartoons on TV to animated movies, from the themed amusement parks to video games to comics, Disney has completely revolutionized the world of entertainment. So, today we are here with a special collection of free printable Disney coloring pages.
Be it the fairy tales like Cinderella and Snow White or animated stories like The Lion King and Beauty And The Beast, or if you have been lucky enough to visit the Disney World with your family, our lives have been touched by the art of Disney.
Founded in 1923, the Walt Disney Studio emerged as a leading American animation industry and the success led the company to venture into live-action films, television, and theme parks. Today, the Walt Disney Studios division owns several well-known film production companies including Pixar and Marvel Studios. Let's not wait any further and embark on this journey of wonder through this collection of Disney coloring sheets to print.
to join this conversation on GitHub. Already have an account? Sign in to comment Footer © 2023 GitHub, Inc. Footer navigation Terms Privacy Security Status
40 Free Disney Coloring Pages Printable
Two Dalmatians And Their Balloon Fascination: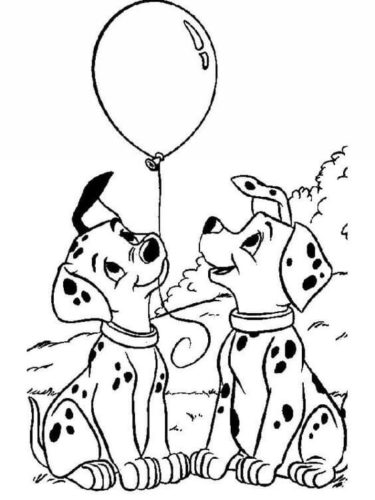 We are starting off this collection with an illustration of a film that led to the popularity of the Dalmatian breed of dogs. Yes, we are talking about 101 Dalmatians, a live-action movie released in 1996. In this coloring page, two young dalmatian pups are fascinated by the floating balloon.
Aladdin With Abu And Genie:
The journey of the Aladdin franchise began with the 1992 animated film of the same name. This is a fantastic illustration bringing together Aladdin, his pet monkey Abu and the genie that comes out of the magic lamp.
It's Tea-Time For Alice In Wonderland: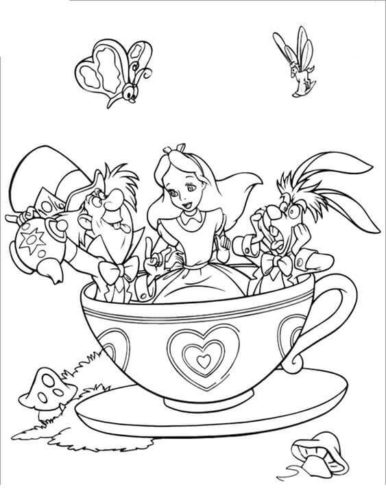 Lewis Carroll's book Alice in Wonderland inspired Disney's eponymous adventure-filled, musical fantasy animated film in 1951. Illustrated here is one of the interesting scenes, the Mad Hatter's tea party.
Ariel From The Little Mermaid:
One of the most popular Disney princesses is Ariel from The Little Mermaid. Released in 1989, the film chronicles the story of a mermaid who falls in love with a human prince.
Read: The Little Mermaid Coloring Pages
Butterfly On Bambi: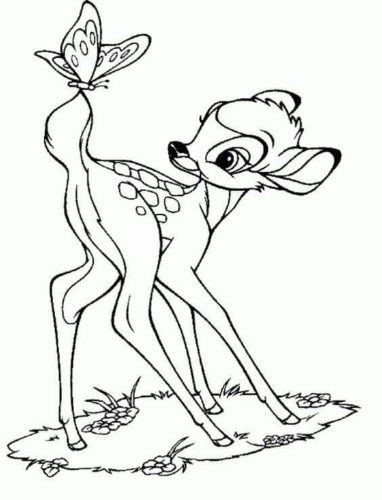 One of the earliest Disney films is Bambi which was released in 1942. The animated drama film is based on a 1923 book that tells the story of a deer. Bambi has a visitor on this illustration, a pretty little butterfly.
Beauty And The Beast:
Beauty and the Beast is one of the major Disney blockbusters. The story is about Belle, who trades places with her father, locked up by a beast. Slowly she discovers the human behind the enchanted beast, forming a friendship and a possible love, as evident in this illustration.
Cinderella Ready For The Ball:
The tale of Cinderella has become part of the popular culture. Disney's tribute to the story was released as an animated film in 1950 and as a live-action remake in 2015. Here is Cinderella all ready for the ball, with some help from her fairy godmother.
Daisy Duck And Her Pearls:
Daisy Duck was first created in 1940. She was introduced to be the girlfriend of Donald Duck. As illustrated here, Daisy Duck is an anthropomorphic duck, often seen wearing hair bow and heeled shoes. She is even wearing her sparkling pearls out here.
Disney Princesses Come Together:
This is such a precious illustration. You have several of the iconic Disney Princesses come together on this coloring page. There's Ariel from The Little Mermaid in the middle. Identify the rest of them and start coloring them according to their respective costumes.
Mowgli And Baloo, The Jungle Book:
Rudyard Kipling's 1894 book about a human boy raised in the jungle by wolves, The Jungle Book was made into an eponymous animated musical comedy in 1967. Here is Mowgli talking to his bear friend, Baloo.
Adventures Of Sailor Donald Duck:
After the pearly introduction to Daisy Duck, here we have Donald Duck in his sailor avatar. Created in 1934, Donald Duck is an anthropomorphic duck who is mostly seen with a sailor shirt. No wonder, there is a ship in the background of this illustration.
Dumbo Doing Circus Ball Trick:
The story of Dumbo, an elephant with ginormous ears who gets mocked and ridiculed melted many hearts when Disney released it as an animated film in 1941. Nearly eight decades later the live-action remake warmed new hearts in 2019.
Hank And Dory From Finding Dory:
The sequel to Finding Nemo, Finding Dory is about an amnesiac fish Dory who decides to go on a journey to find her parents. Released in 2016, Finding Dory garnered over $1 billion worldwide. This is a curious illustration of Dory in a flask and Hank the "septopus" red octopus.
Finding Nemo – First Oscar-Winning Pixar Film:
Here is the first film, Finding Nemo, that led the way for the sequel, Finding Dory. In this story after a little fish gets abducted, his father Marlin sets out to bring him back. It's the first Oscar-winning Pixar film.
Flounder From The Little Mermaid: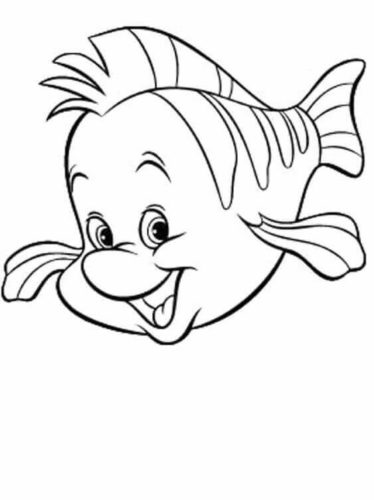 Life becomes so much enjoyable when you have your best friend with you. For the mermaid princess, Ariel, it's her best friend Flounder, a tropical fish who adds joy to her world.
Disney's Most Memorable Characters: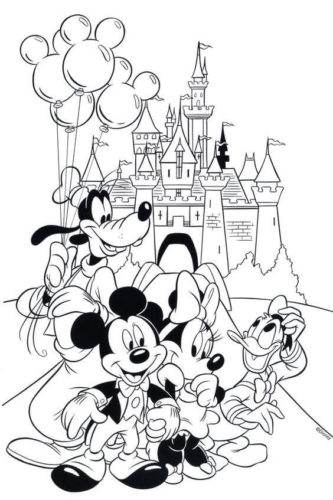 Coming together all at once on this coloring page, we have four of Disney's Sensational Six characters. There's Mickey Mouse and Minnie Mouse, Donald Duck and Goofy.
Meet The Characters Of The Frozen Franchise:
Arguably the most popular Disney film, "Frozen" proved to be game-changing in many ways. Here we have Elsa with ice power and her sister Anna, the two princesses of Arendelle, along with iceman, Kristoff, and snowman Olaf.
Read: Frozen Coloring Pages
Goofy Goofing Around:
A funny cartoon character created in 1932, Goofy is an anthropomorphic dog who is always seen wearing a tall hat and a turtle-neck. Just like his hat, Goofy is tall too.
Read: Goofy Coloring Pages
Huey, Dewey, And Louie – The Naughty Trio:
Naughty nephews of Donald Duck, Huey, Dewey, and Louie are having a fun time at the beach. While one is building a sandcastle, another is too busy reading to notice the third one pouring sand over him.
Lady And The Tramp On A Dinner Date:
A story published in Cosmopolitan magazine became the inspiration for the 1955 animated musical romance film, "Lady and the Tramp". Lady is an American Cocker Spaniel while Tramp is a stray mutt.
Maleficent – The Protagonist Or The Antagonist:
A surprising blockbuster hit, Maleficent, starring Angelina Jolie in the titular role, was released to great acclaim in 2014. A retelling of the Sleeping Beauty story, it becomes impossible to determine if she's a protagonist or antagonist. 
Mater From Disney Cars:
Disney's Cars franchise had some memorable characters. Aside from the leading hero, Lightning McQueen, one of the main characters is Towby Mater or simply Mater who plays his best friend. Mater is a car inspired by the Chevrolet Task Force (1955-1957).
Mickey Mouse and Minnie Mouse:
One of the loveliest couples in Disney, Mickey Mouse, and Minnie Mouse are enjoying a lovely time outside. They are having a pleasant day together on a fun little picnic.
Mike, Sulley, And Archie From Monster Inc.: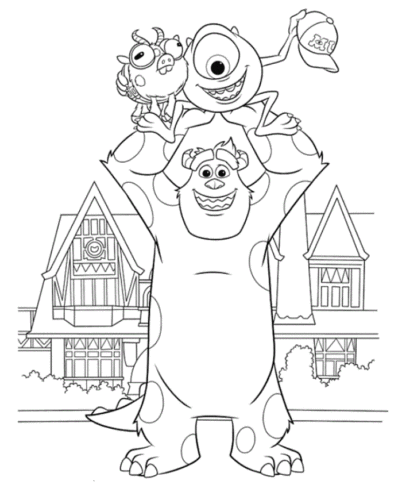 While Mickey and Minnie Mouse are the loveliest couple, these three here make for an unlikely trio. We have Sulley, a strong and hugely built but lovable monster lion; Mike, a spherical monster with one large eye, and Archie the Scare pig.
Minnie Mouse Is Happy:
The joy of the monster trio seems to have passed on to this coloring page. You can see Minnie Mouse is in a really joyful mood. She's doing a little twirl. Created along with Mickey Mouse in 1928 by Ub Iwerks, Minnie Mouse wears a big hair bow.
Read: Minnie Mouse Coloring Pages
Mufasa And Simba, The Lion King And His Son:
Like most of Disney's classic animated feature films, The Lion King also had its live-action remake. Here we have one of the tender moments between young Simba and his father King Mufasa.
Read: The Lion King Coloring Pages
Wushu Entertains Melancholic Mulan:
Disney's film Mulan, based on the Chinese folklore "The Ballad of Mulan", was a great hit when it released in 1998. Mulan is a young woman who disguises herself as a man to serve in the military in place of her ailing father. She is comforted by Mushu, a small dragon-like creature, during the tough training days.
Pinocchio Smiling On The Go:
The Italian story about a boy made of wood trying to become a real boy but finds it hard to be truthful was made into a 1940 Disney animated film titled Pinocchio. You can see Pinocchio walking happily in this illustration.
Pluto Exploring Underwater World:
Mickey Mouse's pet dog and part of Disney's Sensational Six, Pluto was created in 1930. A mixed-breed dog, Pluto seems to be having a grand time exploring the underwater world on this coloring page.
Princess Jasmine Singing To A Bird:
Princess Jasmine is one of the main characters in Disney's 1992 animated film, Aladdin. Nature and animal-loving, Princess Jasmine is melodiously singing to a bird in this illustration. Print this coloring page and fill it with harmonious colors.
Read: Jasmine Coloring Pages
Courageous Princess Merida From Brave:
One of bold and courageous Disney Princesses is Princess Merida from 2012 film Brave. She is a skilled warrior who resists her parent's wish to get her married.
Princess Tiana And The Frog:
Princess Tiana, from Disney's animated feature film The Princess and the Frog, becomes a frog after kissing a prince who had turned into a frog. Here's a fun illustration of her along with the prince frog.
Rapunzel Dreaming Of Leaving:
Rapunzel can't help dreaming of leaving the tower, having raised by a woman who brainwashed her to believe it was dangerous outside. She is the lead character of Disney's 50th animated feature film Tangled, released in 2010.
Chef Remy From Ratatouille:
The inspirational and heartwarming story of a rat named Remy dreaming of being a chef, forms the plot of Disney's 2007 computed animated film Ratatouille. You can see Remy's passion for cooking in this illustration.
Sleeping Beauty, Princess Aurora:
The original story that inspired the live-action Maleficent, Disney's 1959 animated feature film Sleeping Beauty, tells the story of Princess Aurora, daughter of King Stefan and Queen Leah. She is cursed to die on her 16th birthday.
Snow White With Flowers And Animals:
Snow White and the Seven Dwarfs, released in 1937, is Disney's first animated feature film. Out in the forest, Snow White encounters beautiful flowers and intriguing animals. Snow White also has the distinction of being the first Disney Princess.
The Aristocats:
Disney's 20th animated feature film, The Aristocats, about a family of aristocratic cats, was released in 1970. Look at how curiously one of the cats is playing the piano in this illustration.
The Incredibles – Superhero Family:
A movie about a superhero is interesting. How about a family of superheroes? Released in 2004, "The Incredibles" is a computer-animated film about a family of superheroes, trying to live a quiet life.
Tinkerbell, The Little Fairy:
One of the well-known characters from J. M. Barrie's 1904 play Peter Pan, Tinkerbell is a petite fairy that has become a part of several of Disney's Peter Pan adaptations.
Winnie The Pooh On The Raft:
One of the most popular characters, Winnie the Pooh, was created by author A. A. Milne and adapted for TV and film by Disney. Winnie is enjoying a quiet time on the water, floating in his raft in this illustration.
Read: Winnie The Pooh Coloring Pages
On that peaceful note, we have reached the end of today's incredible collection of coloring pages by Disney. The popularity, success, and worldwide reach of Disney becomes apparent when you look at the list of highest-grossing films in the world. The top ten list includes six Disney films. You can guess the films, as you print and color this enchanting collection of Disney coloring pictures.