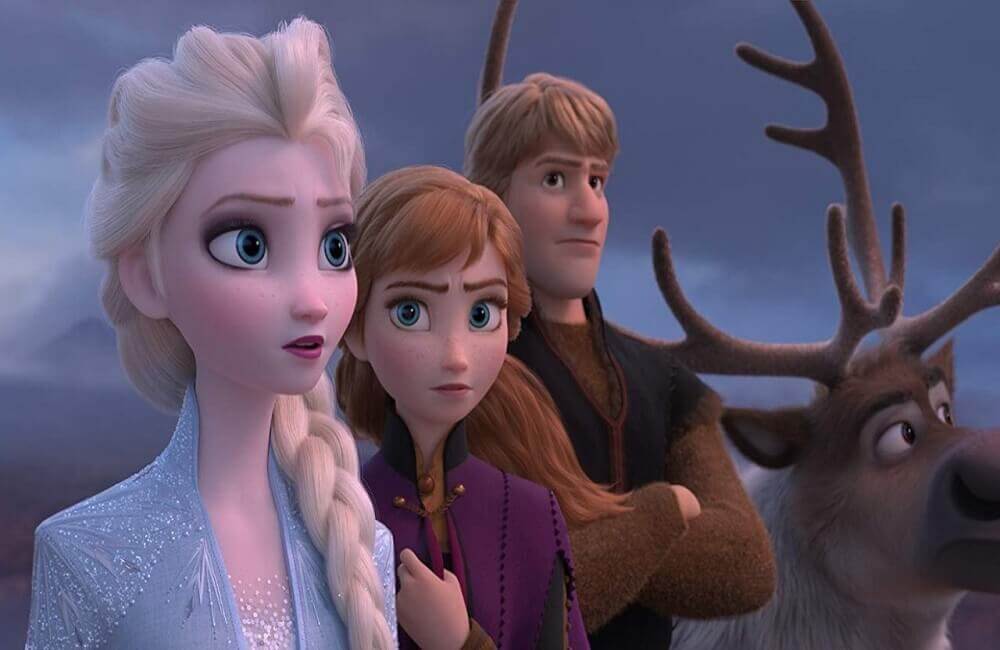 You many of you loved the first Frozen movie? We can see all the hands raised from here! And since all of you are die-hard fans of this franchise, you must be aware that Princess Elsa and Anna are embarking on a new and super exciting journey in the sequel, "Frozen 2". And to commemorate it, we've got our little readers a small, but beautiful collection of Frozen 2 coloring pages.
"Frozen 2" basically revolves around the most asked question, "Why was Elsa born with magical powers". Apparently, this question seems to be bothering Elsa as well. Not just bothering, but even threatening her kingdom. So together with Kristoff, Anna, Olaf, and Sven, Elsa sets out on the thrilling journey beyond the gates of Arendelle. That's all we know about the movie as of now. But if you want to know more, you need to hit the theaters on the 22nd of November. Until then, you can keep yourself content by filling these Frozen 2 coloring sheets to print.
10 Free Printable Frozen 2 Coloring Pages
Bruni:
We are kicking off the list with the coloring picture of a new character, Bruni. Bruni is a cute, but fiery salamander who Elsa meets during her expedition. A member of the Enchanted Forest, Bruni felt shy seeing Elsa at first, but couldn't help being drawn to her powers. When Bruni is let loose, he can set the entire forest ablaze.
to join this conversation on GitHub. Already have an account? Sign in to comment Footer © 2023 GitHub, Inc. Footer navigation Terms Privacy Security Status
The Frozen 2 Cast Coloring Page:
This "Frozen 2" cast colouring page features the main and recurring characters of the movie, namely- Anna, Elsa, Kristoff, Sven, and of course, Olaf. We are sure they will cast their magic on screen this time as well.
Elsa And Anna Coloring Page:
Here's a coloring sheet of the mighty Disney princesses– Elsa and Anna. The duo looks so fierce and determined in this illustration, a perfect depiction of their personalities.
Elsa Showing Her Magical Power: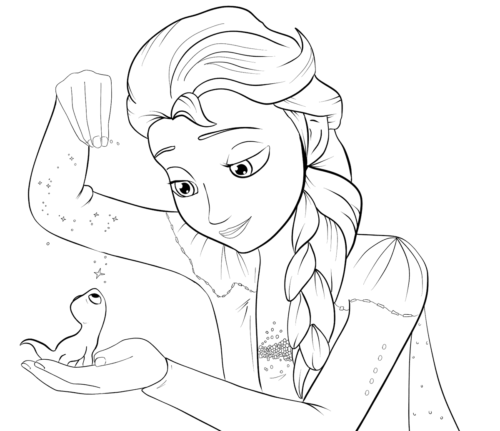 This coloring sheet shows Elsa displaying her magical powers on Bruni, the salamander. Bruni forms a special relationship with Elsa over the course of her journey. Elsa even manages to calm Bruni down, thereby saving the entire forest from being burnt down.
Hans:
Don't be surprised to see Hans in our list of Frozen 2 coloring pages because a little birdie has told us that the evil prince will make an appearance in the sequel as well. But we don't know if it would be a cameo or a full-fledged role.
Lieutenant Mattias:
Lieutenant Mattias is the member of Arendelle guard and the leader of Arendelle soldiers trapped in the Enchanted Forest for over 30 years. Mattias believes that the battle was an unfair and cruel attack because it betrayed the goodwill of the people of Arendelle. He was shocked to see Elsa using magic because he firmly believed that magic is bad.
Nokk:
Nokka is a mythical water spirit that takes the form of a horse and uses the power of the ocean to guard the secrets of the forest. Fun fact- Frozen 2 directors initially conceived Nokk as a shapeshifter, but later gave it the constant shape of a horse to portray a serious look. 
Olaf:
"Frozen 2" has some of our favorite returning characters, including our beloved Olaf. In this coloring page, we see Olaf sitting on a pile of books and reading or you can say, trying to read an Art book. We don't know what he's getting because the book is upside down. But as long as he's happy, no one can complain.
Sven And Kristoff:
How can "Frozen 2" not have Kristoff and Sven, the duo that helped Anna find her sister? Helpful as they are, we're sure they will also assist Elsa to find answers to the questions that have been disturbing her. Give the duo some rustic shades that can do justice to their handsome looks.
Young Elsa and Anna:
This adorable coloring sheet shows young Elsa and Anna running across the corridors of their palace. This scene is from "Frozen", the first movie, but we will get to see several scenes of these two adorable kids together, probably in flashback.
So grab your crayon box, print and download all these Frozen 2 coloring images and transport yourself to the magical world of Frozen again. Don't forget to share your favorite Frozen 2 coloring pictures to print below.