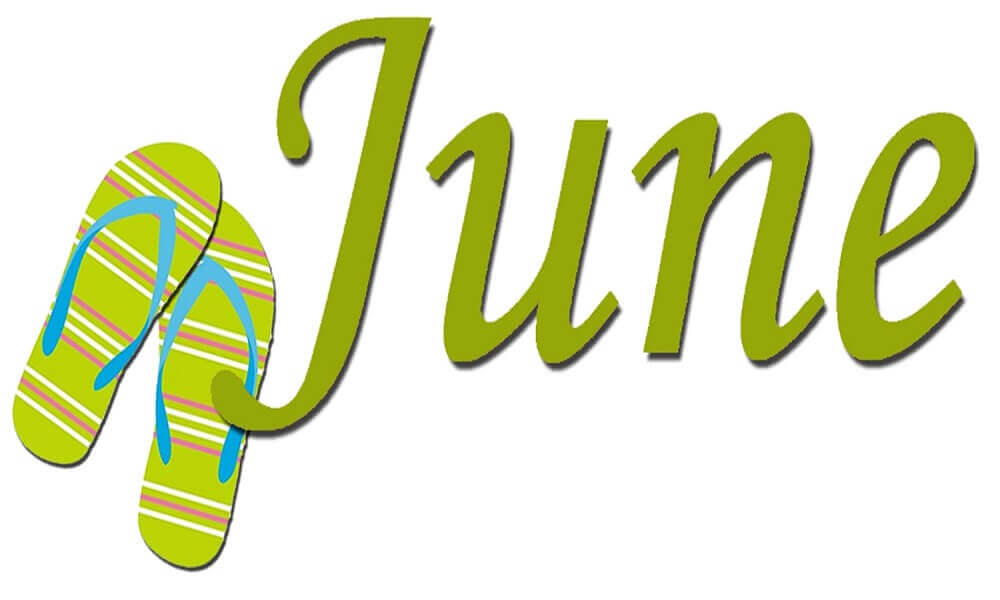 Hey there pals! The sixth month of the year in the Julian and Gregorian calendars is about to begin, yes that is June. It is the second of 4 months which has 30 days.  June in the Northern Hemisphere is the seasonal equivalent to December in the Southern Hemisphere and vice versa. And keeping up with the tradition, we've got you free printable June coloring pages too. So stay tuned!
Each month brings fun, celebrations, and festivals. The sixth month of the year brings it all too. The month of June brings a lot of cheers in the form of Father's Day, International Yoga Day, National Donut Day, and many more such days. Let us learn about them while coloring these free June month coloring sheets to print bright and beautiful.
16 Free Printable June Coloring Pages
Flag Day Coloring Page:
On 14th June, the United States celebrates Flag Day to observe the adoption of the flag of the United States which happened on June 14, 1777. Flag Day is not a federal holiday in America but is officially proclaimed. Pennsylvania was the first U.S. state to celebrate Flag Day as a state holiday.
to join this conversation on GitHub. Already have an account? Sign in to comment Footer © 2023 GitHub, Inc. Footer navigation Terms Privacy Security Status
World Environment Day Coloring Page: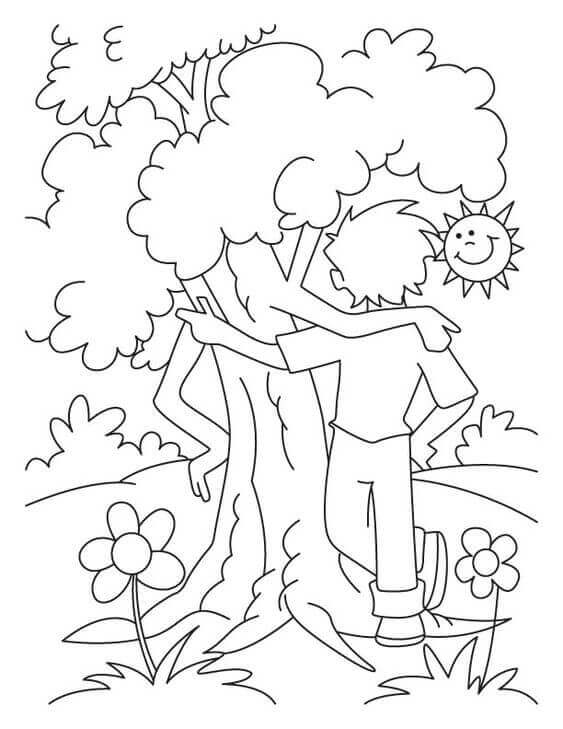 Celebrated in June every year, World Environment Day is celebrated to create awareness and encourage action among people for the protection of our environment. Every day, every minute, every second our environment is getting polluted because of us, this is the reason why various awareness programs are required to educate and encourage people to protect our precious environment.
Summer Fun Coloring Page:
June contains the summer solstice, also called mid-summer, in the Northern Hemisphere. This means summer fun. Many fairs and circuses are set up especially this month for the people to enjoy their summer break. Do not forget to visit these places this June and enjoy your summer.
June Month Coloring Page: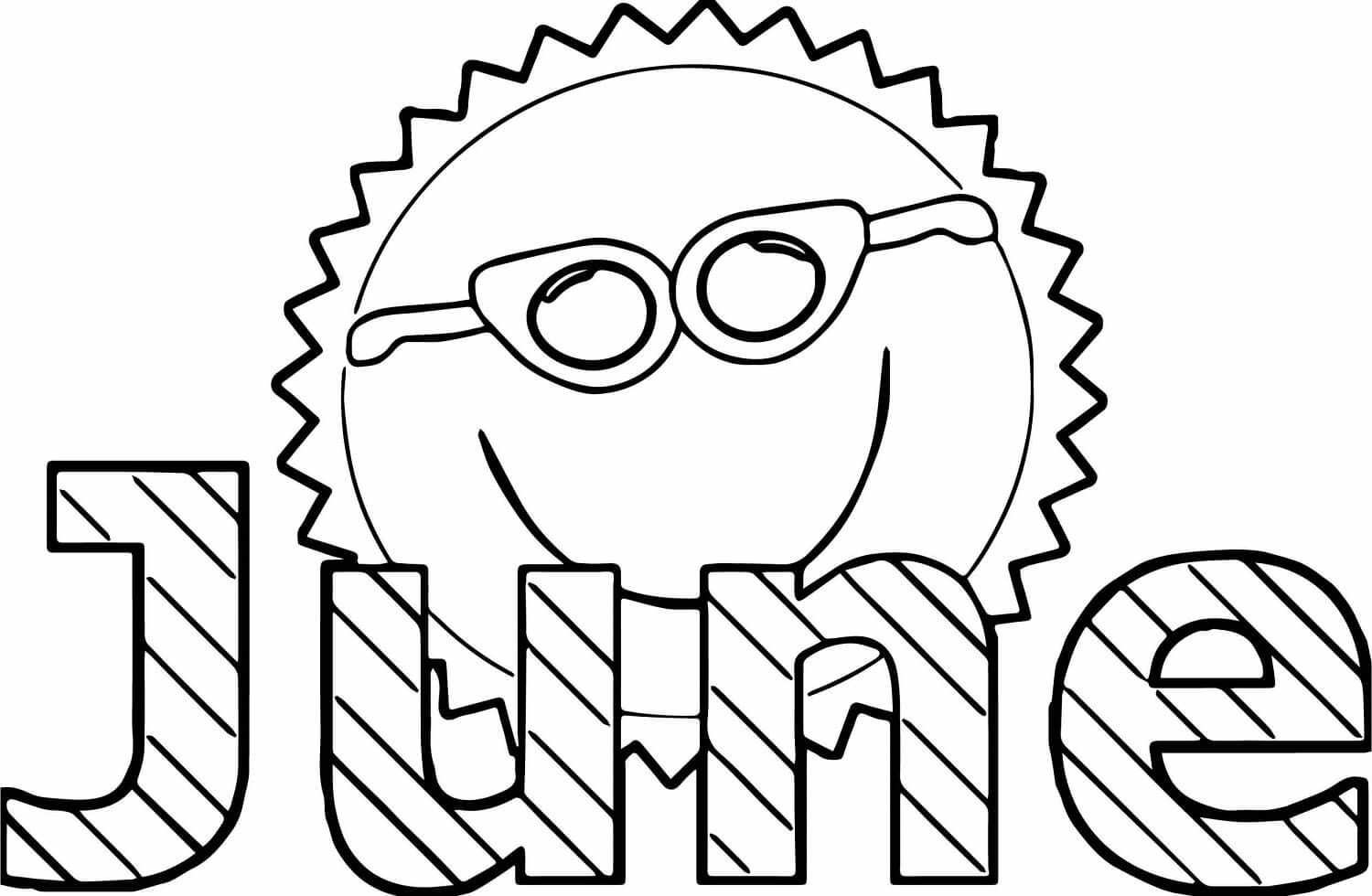 June, apart from bringing fun and celebrations, brings the hot, scorching sun. Cold drinks, lemonades, ice cream trucks, hats, sunglasses, these all are very common in this month. Color this sun wearing such cool shades.
Happy Father's Day Coloring Page;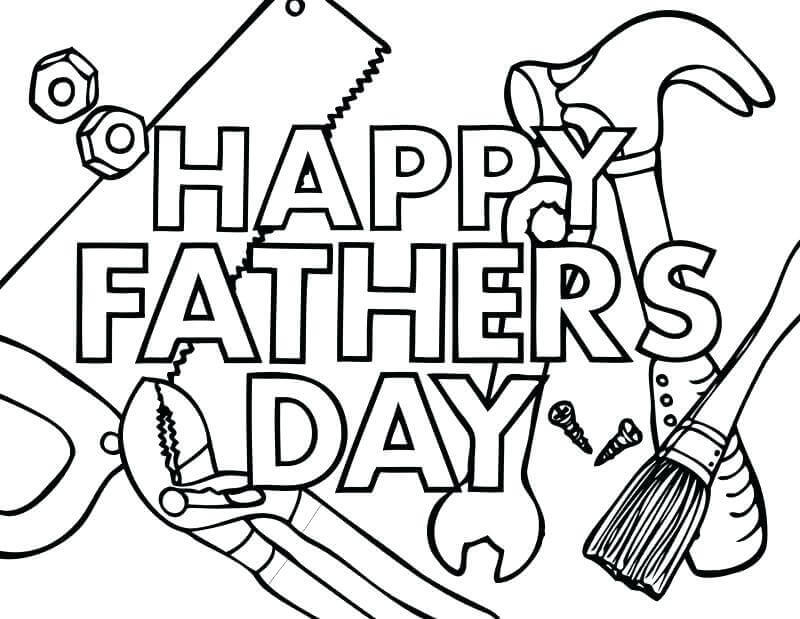 Another important day that falls in this month is Father's Day. This day aims to celebrate and honor the first and only real superhero of our lives-our fathers. This day celebrates fatherhood, paternal bond, and the influence of fathers in our society. This year Father's Day will fall on 17th June. Do you have any plans to surprise your dad?
[ Read: Father's Day Coloring Pages ]
International Yoga Day Coloring Page: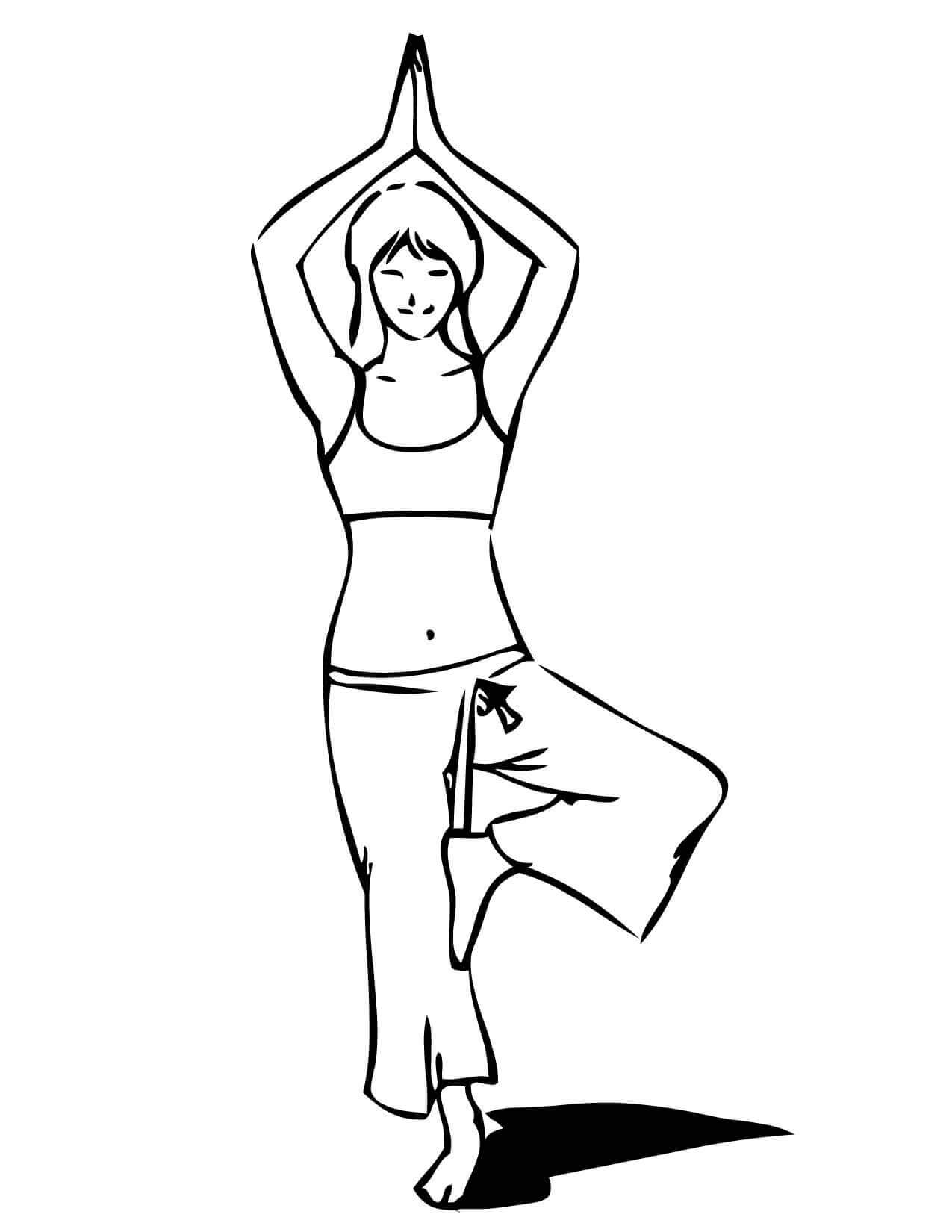 Health is wealth. Keeping our body fit is the most important thing and physical exercise is essential for this. International Day of Yoga or commonly known as Yoga Day is celebrated on 21st June every year. The Indian Prime Minister Narendra Modi in his UN address suggested the date of 21 June, as it is the longest day of the year in the Northern Hemisphere and shares special significance in many parts of the world.
John The Baptist Day Coloring Page:
John is considered to be a major religious figure in Christianity, Islam, the Bahá'í Faith, and Mandaeism. Many scholars believed that John baptized Jesus. Some scholars believe Jesus was a follower or disciple of John. June 24 is celebrated as the Nativity of Saint John Baptist. The significance of this day is that it celebrates the birth of John the Baptist, Jesus' precursor, and relative.
June 2018 Coloring Page: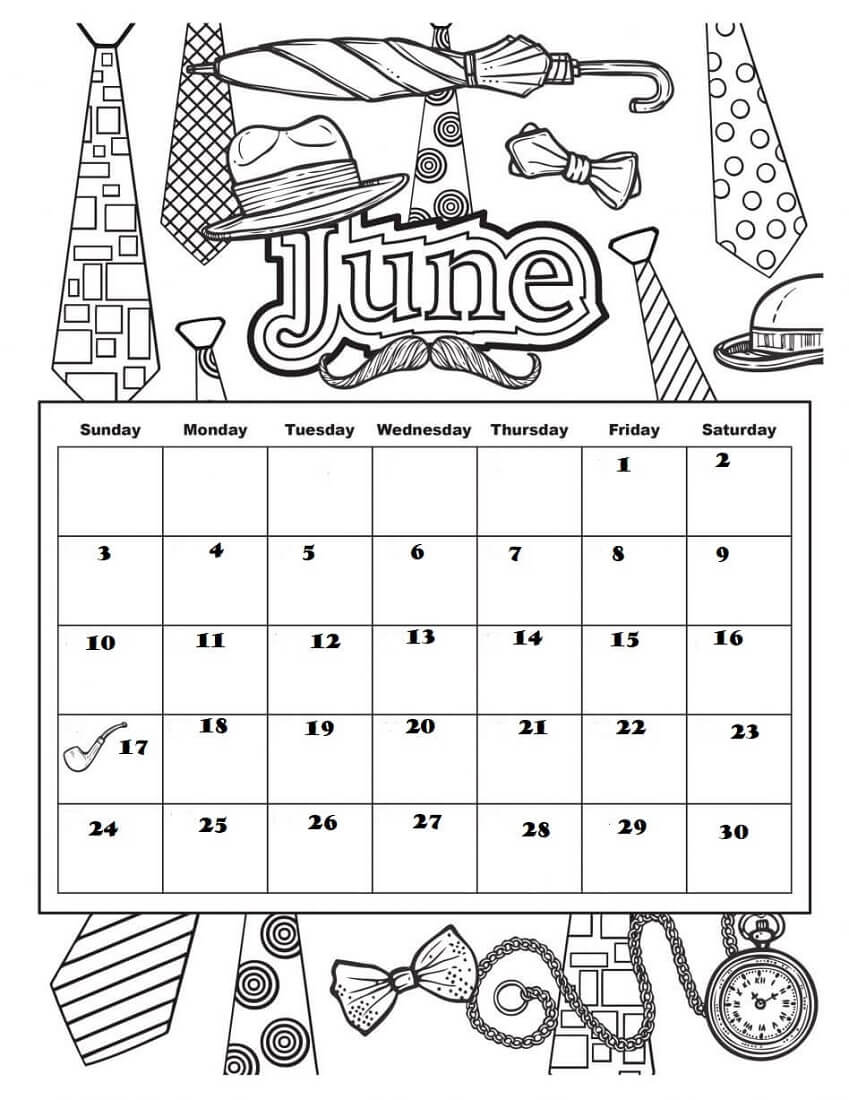 Here is a calendar of June 2018. Color all these empty spaces and do not forget to mark all the important events that will happen this month, your friends' birthdays, or any day personal to you.  Make full use of this calendar.
Summer Solstice Coloring Page:
Summer solstice or mid-summer takes place when the earth's rotational axis is greatly inclined towards the start that it orbits. This happens twice each year when the Sun reaches its highest position in the sky. The summer solstice occurs between 20-22 June in the Northern Hemisphere and between 20-23 December in the Southern Hemisphere. The summer solstice day has the longest period of daylight, except in the Polar Regions.
June Coloring Page Printable: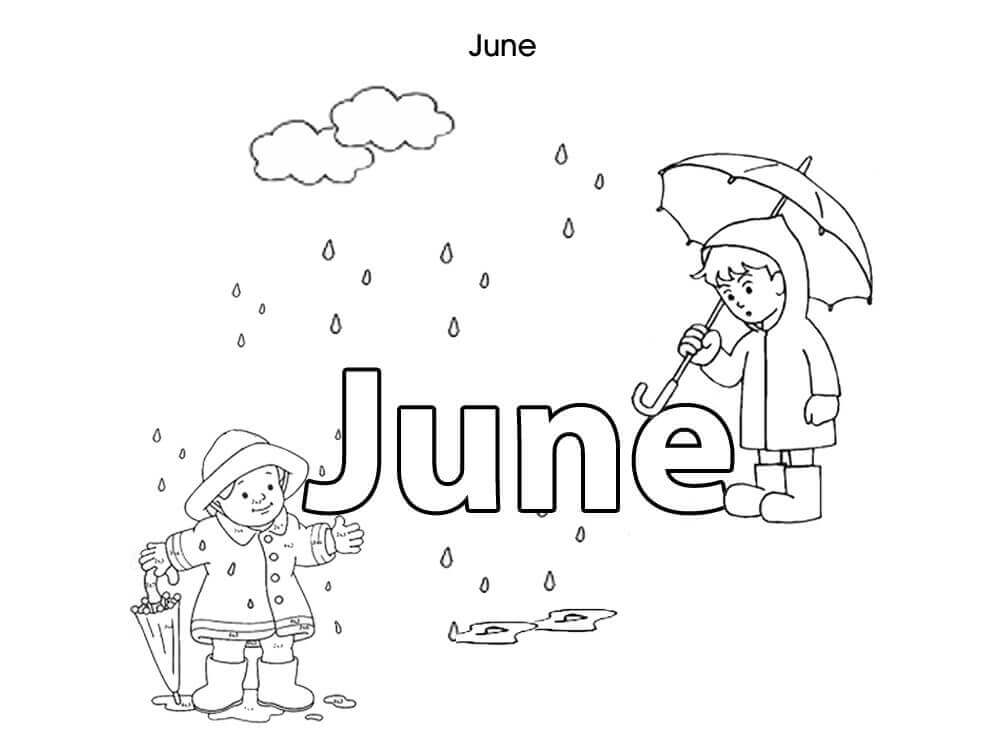 Depending upon the geographical location of countries, June may bring summer in some parts while rainy season in others. In the case of the Southern Hemisphere, June may bring cold and bitter winters.  In the Indian sub-continent, June usually brings monsoon.
June Surfing Coloring Page:
Surfing in June is a very common sight. Who would not like to surf in cold water on a hot June day? Beaches are full of people all month long, people and children have summer break which they enjoy on beaches, surfing.
June Word Search Activity Sheet: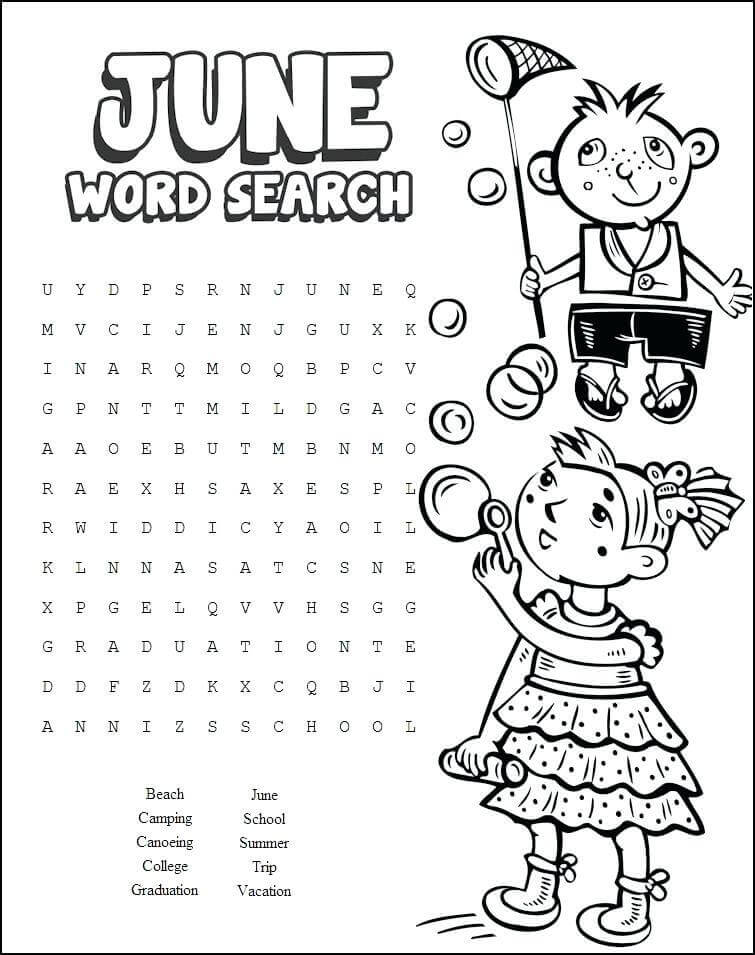 Here is an interesting activity sheet for you- Word Search. Try to find the words mentioned below from the above-jumbled letters. Let's see if you can find all the words successfully.
National Best Friend Day:
Our best friends are those who we love the most and they matter a lot to us. June 8 celebrates the National Best Friend Day, a day to honor that one special person with whom we share an extremely strong and personal relationship. Color this famous duo of best friends with shades that will live forever, like their friendship.
[ Read: SpongeBob Squarepants Coloring Pages ]
National Donut Day Coloring Page:
Who does not love donuts? To honor this delicious dessert, U.S.A celebrates National Donut Day on June 1.   It was created by The Salvation Army in Chicago in 1938 to honor those members who served donuts to soldiers during World War I. The holiday celebrates the donut. Many American donut stores offer free donuts on this day.
World Oceans Day Coloring Page: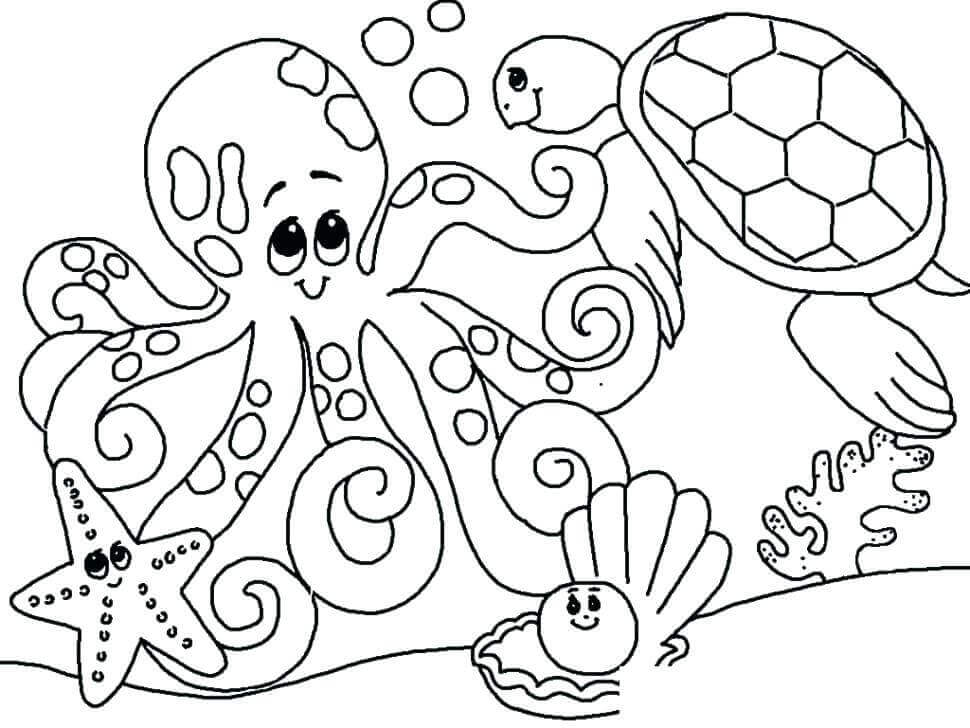 World Oceans Day is celebrated every year on 8 June. Many thought that the ocean sector lacked a strong voice compared to other sectors. At the first World Oceans Day in 1992, the objectives were to move the oceans from the sidelines to the center of NGO discussions and policy and to strengthen the voice of ocean and coastal constituencies worldwide.
[ Read: Ocean Coloring Pages ]
June 2021 Coloring Page:
We had to get the latest June 2021 coloring picture for our little readers. Hope you'll enjoy filling in the fine details of this June 2021 calendar.
Every month of the year brings different fun all together with itself and so does the sixth month of the year- June. Hope you enjoy this month to the fullest. Do not forget to print these June coloring pages printable and fill them with the brightest shades. And don't forget to email your favorite June coloring pictures.